Praise is a well built and a bearded young man known for his calm nature.He knows how to look good because of his great sense of fashion.
He shared a new photo on Instagram some minutes ago.He looked so appealing and special in his new photo.He looked like a king in his new photo, do you agree? Praise wore a black head warmer and a black eye glass.His bearded face and his pink lips gave him a special look.Praise also wore a blue shirt, a white earring and a black necklace. I really admire his dressing style.He seemed to be enjoying in his new photo.
Check out the photo he posted.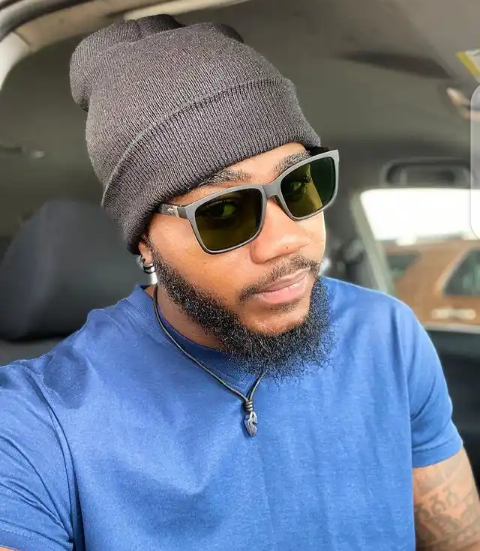 Praise really looked adorable in his new photo.I loved his dressing pattern and his handsome nature.
I love his pattern of operation and I see him as a fashion king.
How do you rate his dressing pattern? Do you think he is a fashion king.
Article in reference to: Instagram.
Content created and supplied by: Destabilizeronnews (via Opera News )