He begged me to buy his pure water but I gave him N500, what he did touched me.
I am so happy each time I remember I touched a random person. It happened on Tuesday evening when I was returning from Ikot Ekpene. I was halted at a traffic light and waited for the light to turn green.
A young boy not more than 10-year-old selling pure water approached me and uttered some words and because I had my window wound up I couldn't her him properly, I had to wind down to hear him.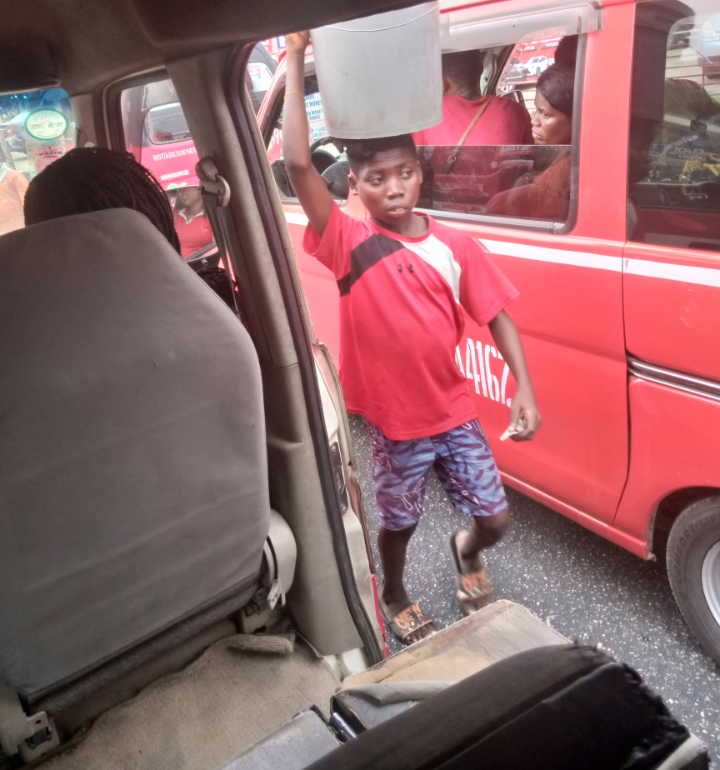 Picture of the boy, I took this photo while he was approaching our bus.
"Aunty please buy my pure water, I am hungry and I don't have money to eat'', he muttered.
I reach out and brought Five Hundred ( N500) and handed to the boy and immediately tears trickling down his cheeks. He knelt down beside the car and started shouting "thank you Aunty!
The light had turned green ad I was on my way.
Till I got home, I couldn't shake the thoughts of somebody not least a child that young, having to beg before eating.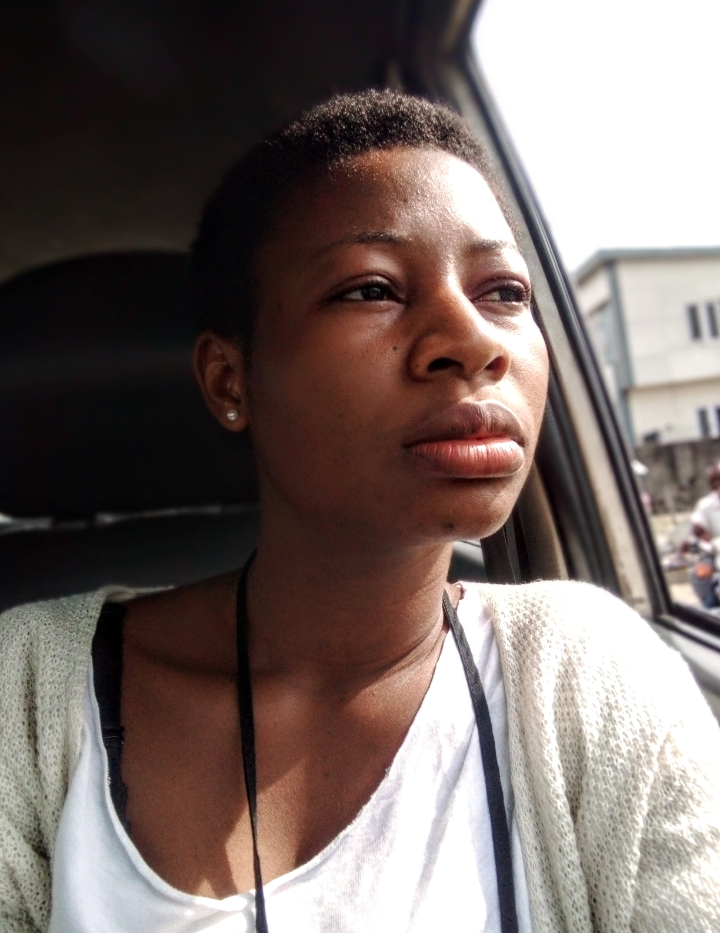 When I was at his age, my parents were able to provide everything I needed by God's grace. I was lucky to have such parents. He isn't..I fell bad that I didn't even asked his name or his address, may be some order time I would've paid him and his family a visit. Nothing is too small for them.
I have come to realized that there are a lot people out there who do know where their next meal will come from. Show some love in words and kind. Do not fail to touch them. The rewards in days to come will be bountiful, I guarantee you.
Touch a random person.
Spread love and not hate in this Valentine.
Content created and supplied by: SportAlert (via Opera News )