Davido posted a picture which he captioned 'missing home, on God', which showed how much he must have missed being there. Now mist people would assume that when Davido is talking about home in that picture, it would mean Nigeria. However, that picture depicts no known place in Nigeria, and even Lagos State that is well built can not fit into that description. The picture shows tall buildings, with lights, and a good expanse of roads, which clearly does not belong to any State in Nigeria.
Davido's post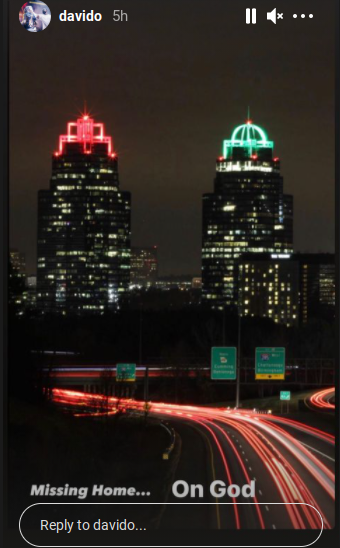 It is of of public knowledge that Davido grew up in Atlanta, and he spent most of his life there, before moving to Nigeria to pursue his music career. Judging from the picture he posted, Davido must have been referring to Atlanta as home. This is not inconsiderate, as he spent most of his life in Atlanta.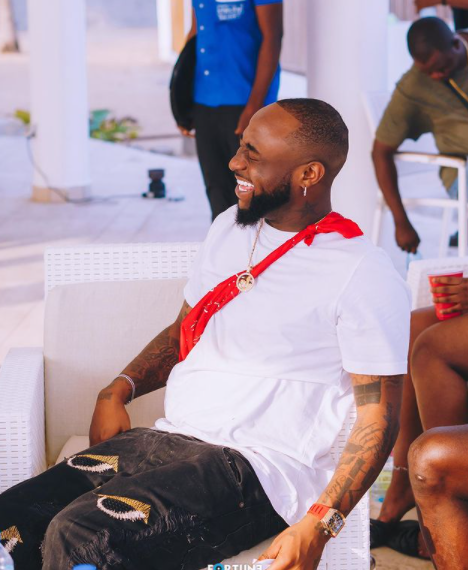 Since Davido's move to Nigeria from Atlanta over ten years ago, he has focused on his music career, and has even managed to bring a good number of musicians aboard. The father of three has numerous awards to his name, both in Nigeria and other countries.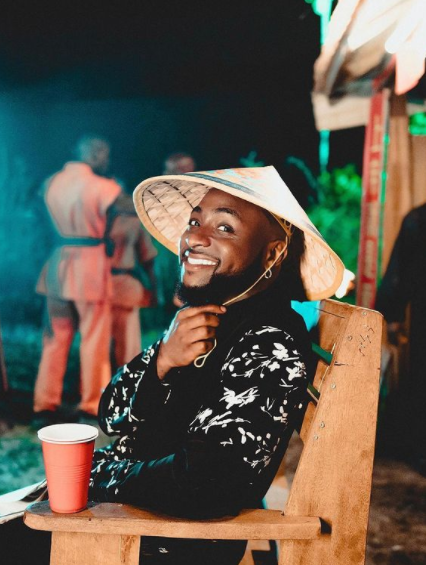 In terms of wealth, Davido is among the richest musicians in Nigeria, and this not not include his father's money. He is literally self made, and his fans watched him grow and develop into the man he is today. His wealth and influence is well merited, as he puts in a lot of work to produce quality music.
Most of Davido's songs are dance hall, with a touch of afro beats. The blend of dance hall, and afro music makes his songs very unique, and probably one of the reasons why he is sought after. In Nigeria, this talented singer has one of the biggest and most loyal fans. This love for Davido stems mostly from the fact that he often rewards his fans with money, and actively fulfils his promises when made.
Content created and supplied by: RetroHeart (via Opera News )