A pretty Nigerian lady that goes by the name Chidimma has shared an interesting experience she had some years ago at a club. Chidimma who goes by the Twitter name @The-Chiii made this known on her Twitter handle.
Her story goes a long way to reveal how men enable ladies entitlement mentality from the social dimensions of life. If at all a man can hurriedly do this to a lady he barely knows or met in a social gathering with over priced drinks, what then will become of the lady if she finally becomes their girlfriend? That goes to show that if the lady in a long run requests for their kidney or any other sensitive part of their body, it may certainly not be out of place since the fellow has already availed them the opportunity to do so.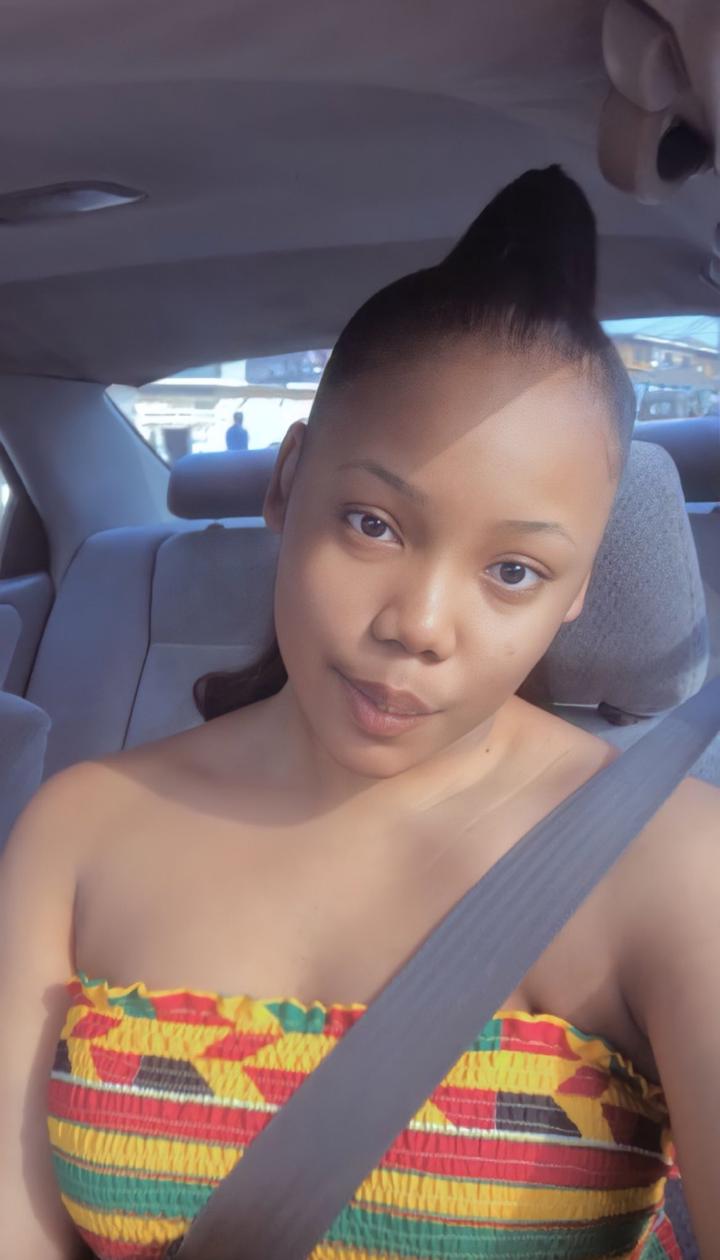 According to Chidimma, she went to a club with a male friend and while they were sipping their drinks, a man from the VIP section sent one of his boys to go call her. She (Chidimma) did not answer the man.
Some minutes later, the said "big man" came by himself and began to spray money on her in the presence of the man she came with. In my own understanding, that was a height of disrespect for the man she came with, although Chidimma maintained that said she did not go with the "big man" because she loved and respected the man. One could rightfully guess what would have happened if she didn't love the man she came with.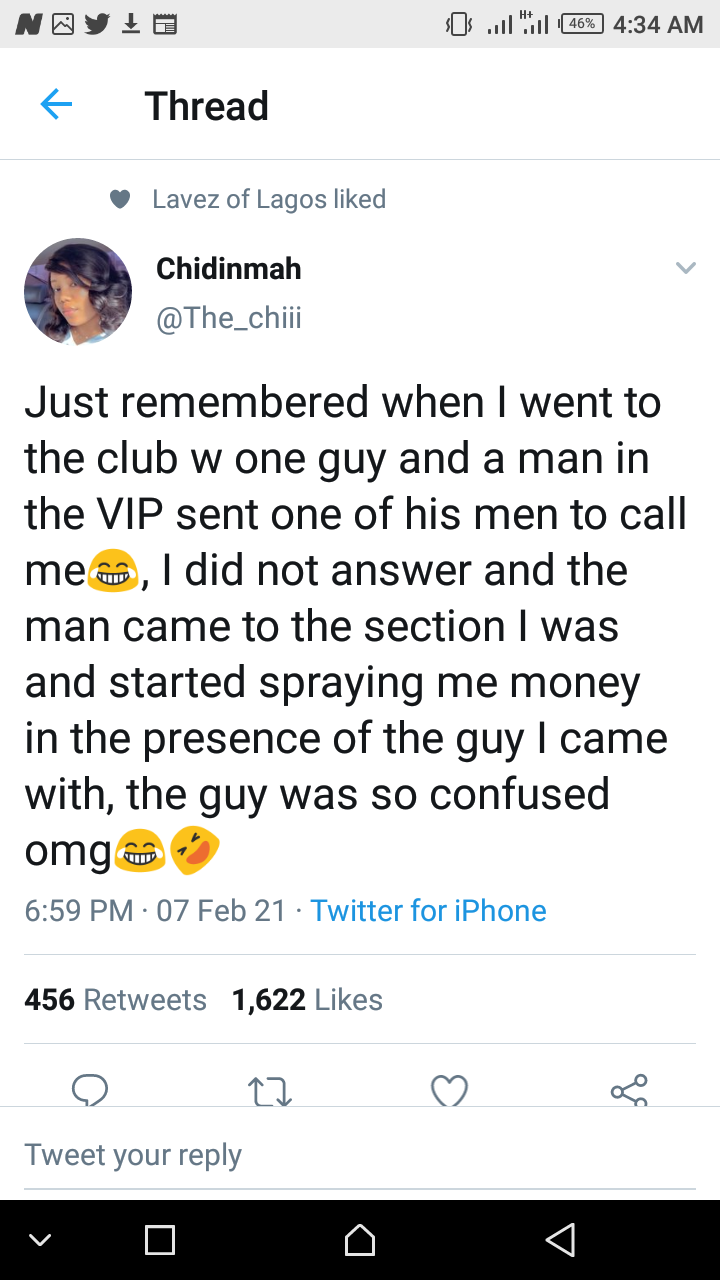 But I want to ask the men, how will you feel if a man does something like that to you? What will be your reaction? 
Checkout peoples reactions to this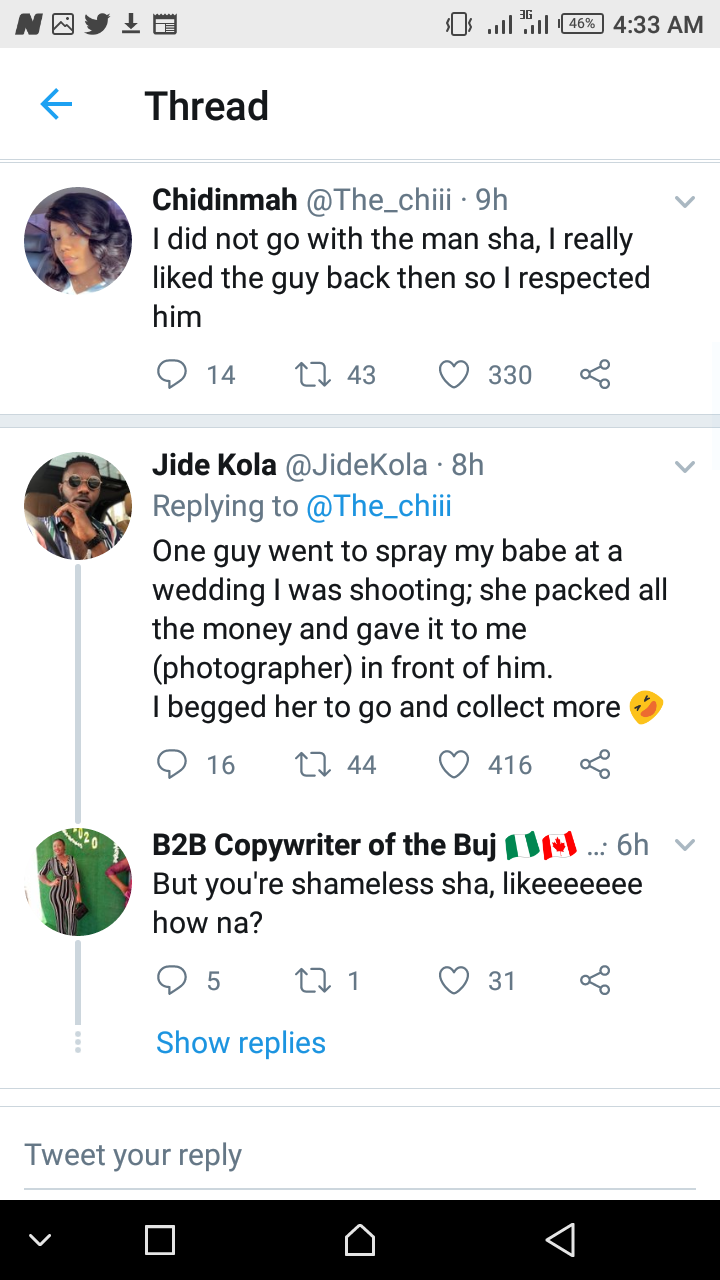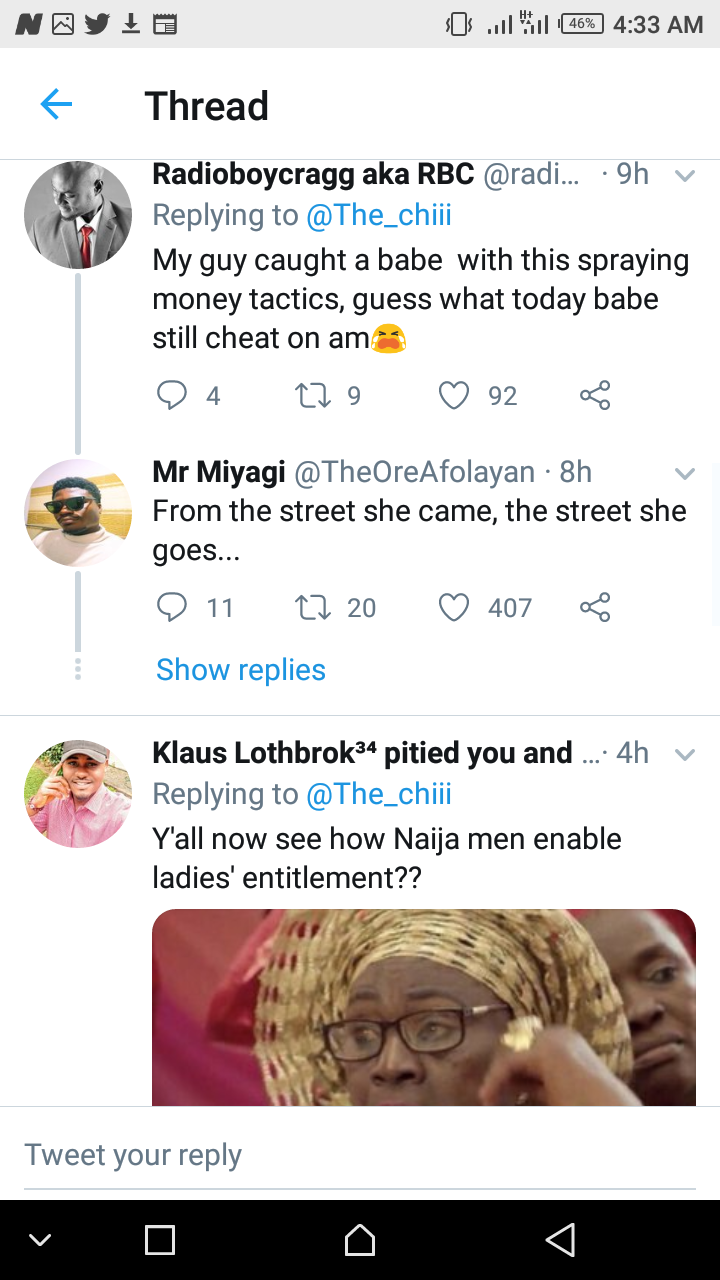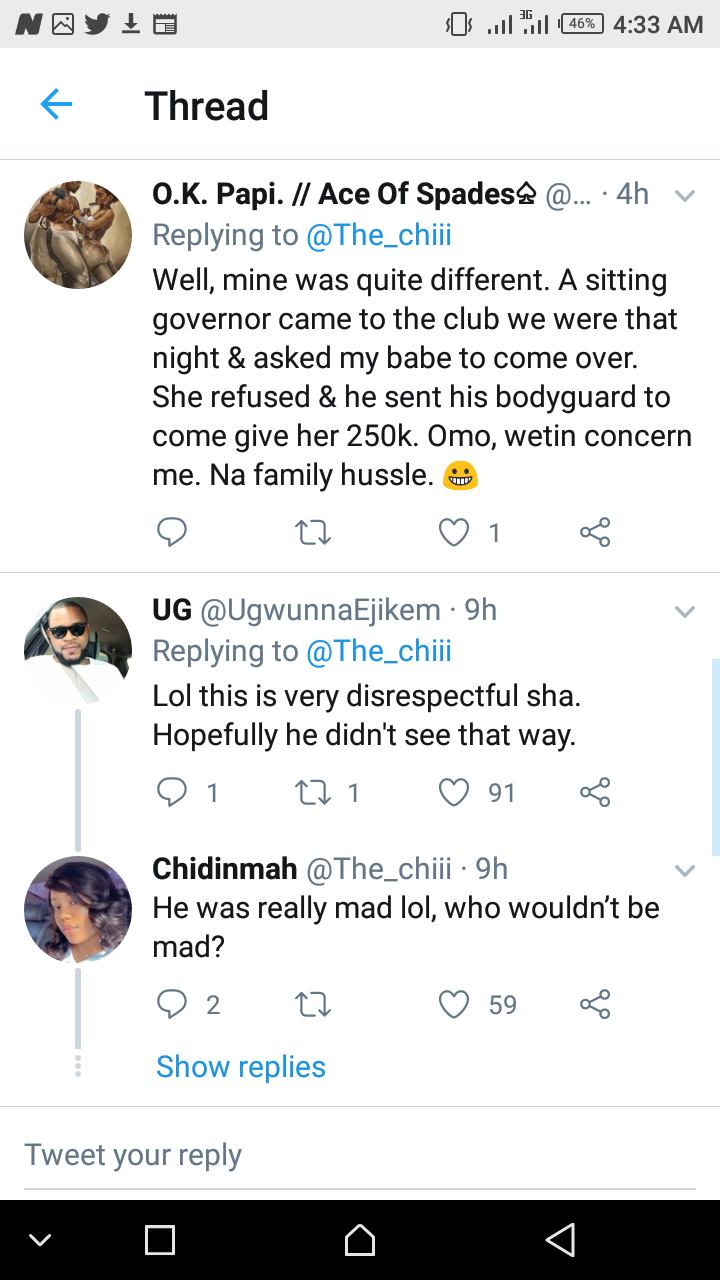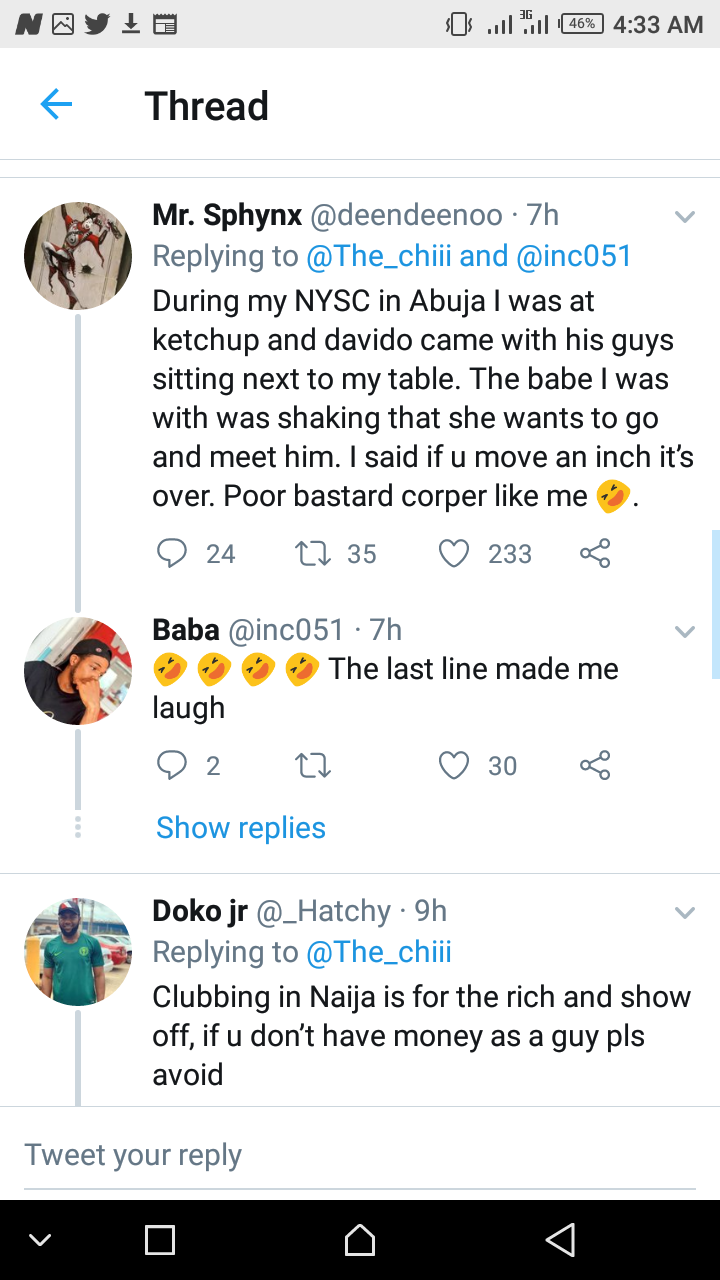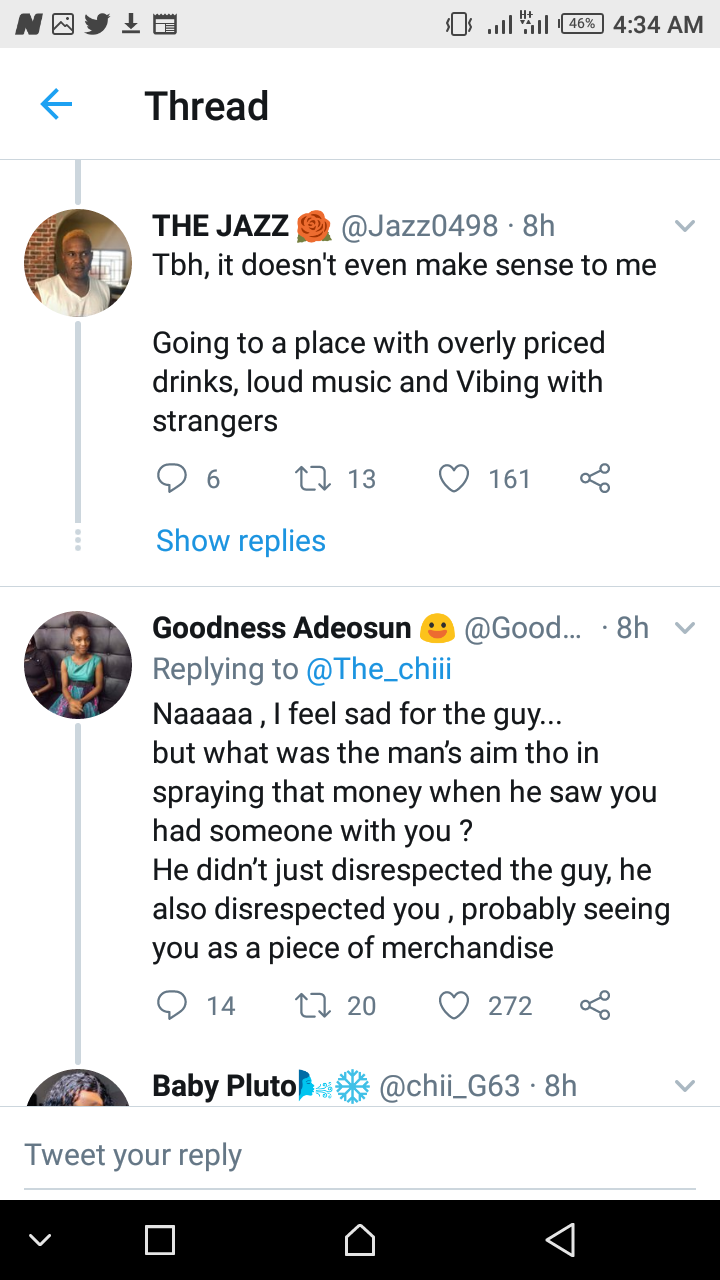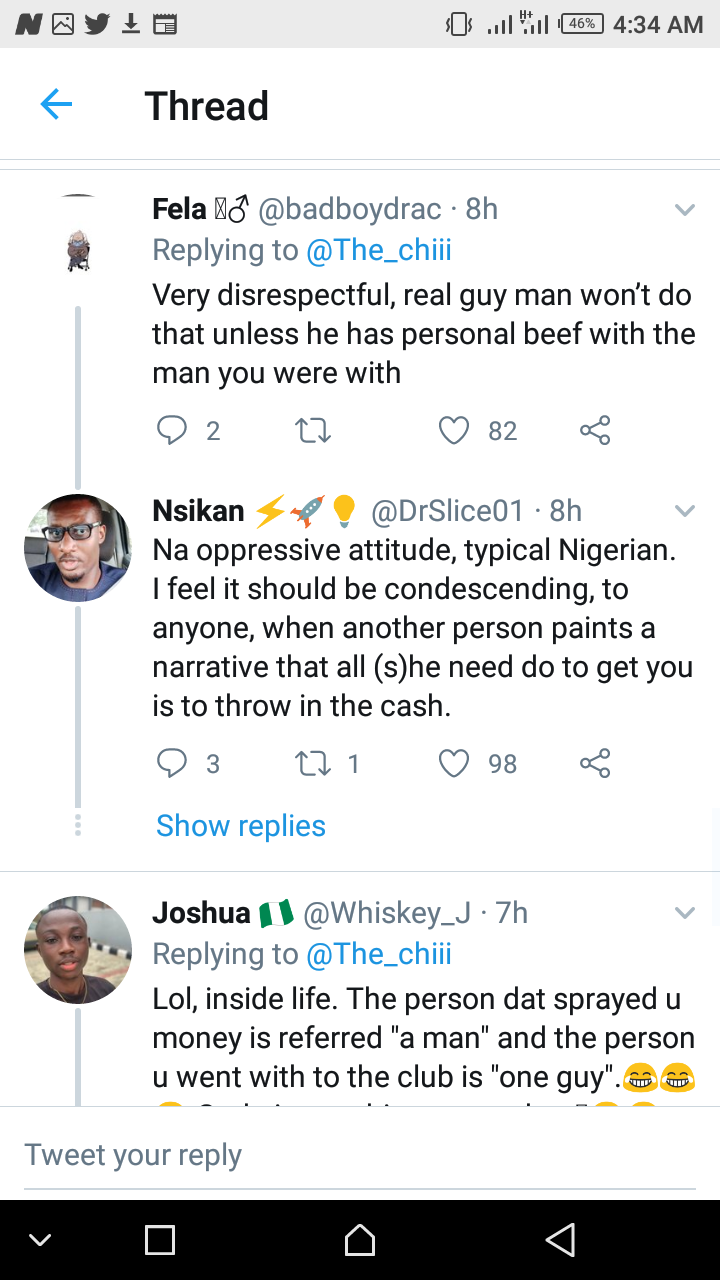 To me, not every lady will resist that level of temptation which Chidimma resisted.
Content created and supplied by: KINGSIFY (via Opera News )