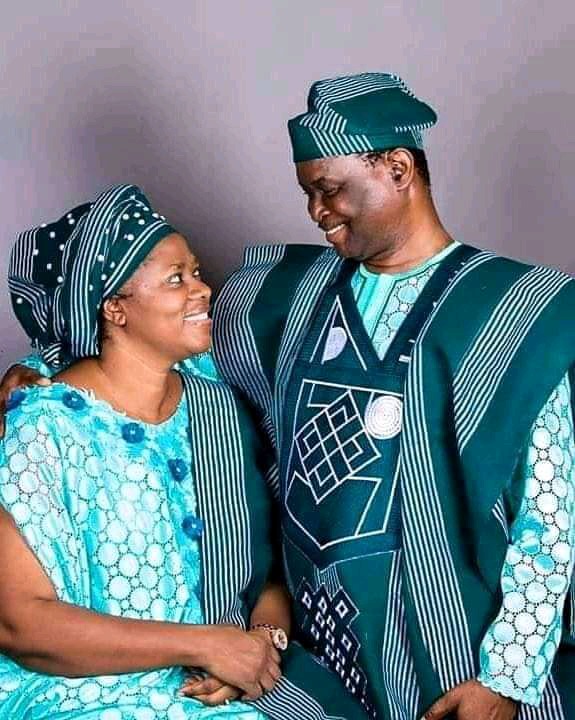 Popular drama Minister and Evangelist, Mike Bamiloye has paid glowing tribute to her lovely wife Gloria Bamiloye, who turns 57 today, 4th of February 2021.
The popular man of God, whose stage play has been an inspiration for all and sundry in the country, described his wife Gloria, as an IDEAL WIFE, who bore him good children and took her time to teach them the way of God.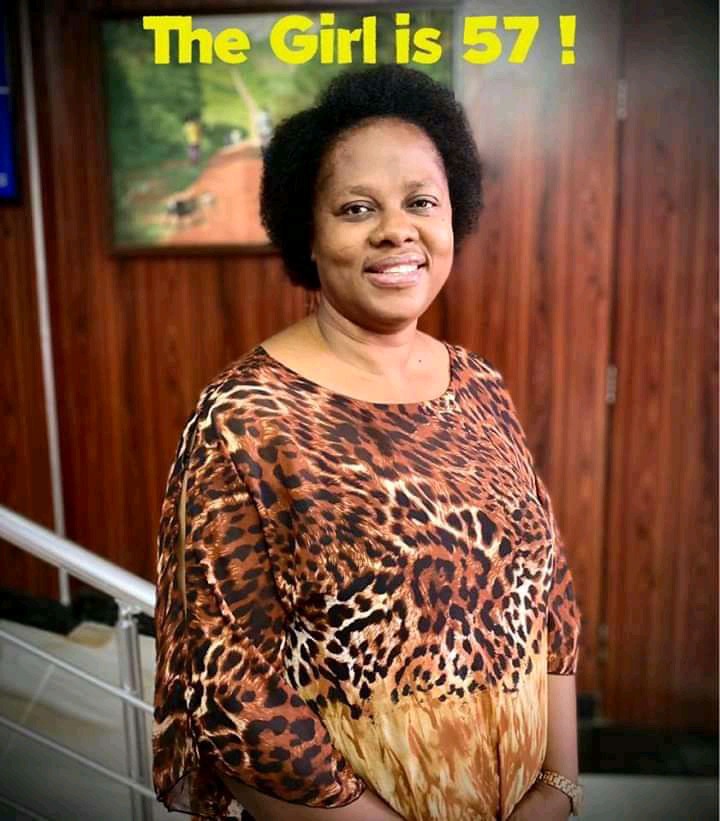 Mike Bamiloye, in his words was also grateful to God for the salvation of his soul, saying, "I wouldn't hear the voice of God if I had not given my life to him". He further disclosed that he's grateful all those girls he proposed to then turned him down, because he would have missed his journey in life.
He further stressed his love for his wife who he believed, had loved him despite not having anything, saying, " she never saw any inadequacies in me, just VISION, MINSTRY, CALLING". Mike Bamiloye also thanks his wife for staying with her in a single room apartment, when he only had junks as properties.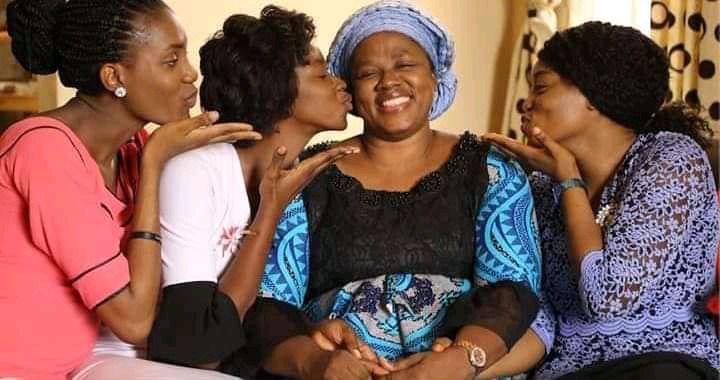 Mike Bamiloye got married to Gloria Bamiloye, some 33years ago, when mummy Gloria was just 24. They were blessed with 3children, Damilola, Joshua and Darasimi Mike-Bamiloye, and a grand child, Gloria Zion.
Below is the full details of the clergy man's tribute to his wife.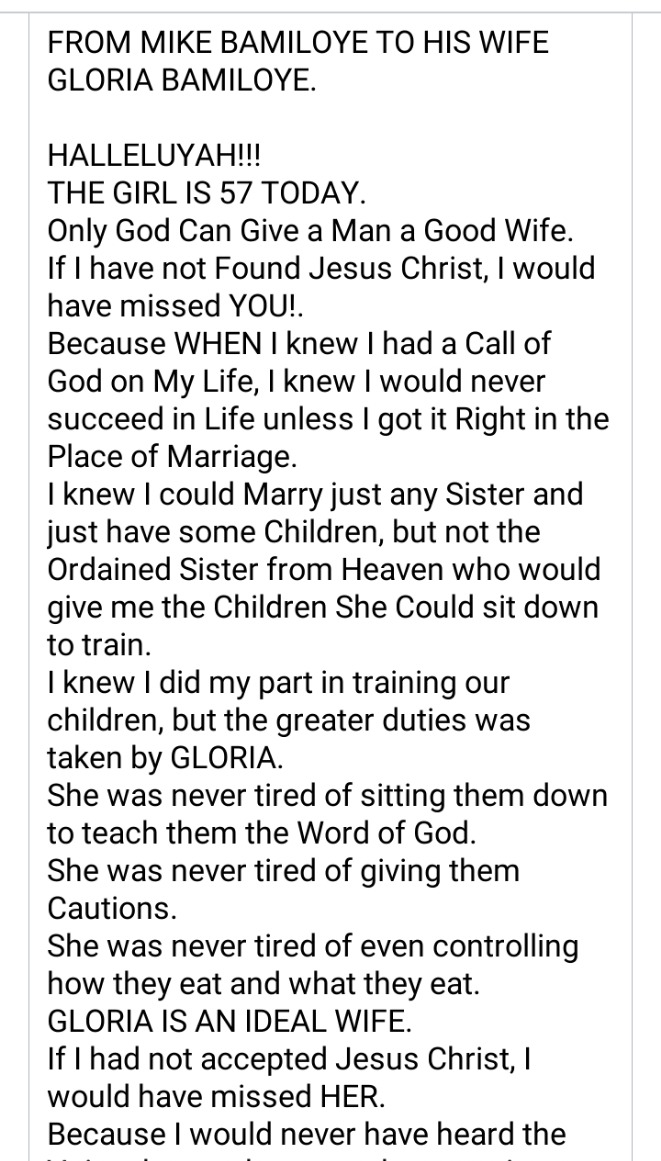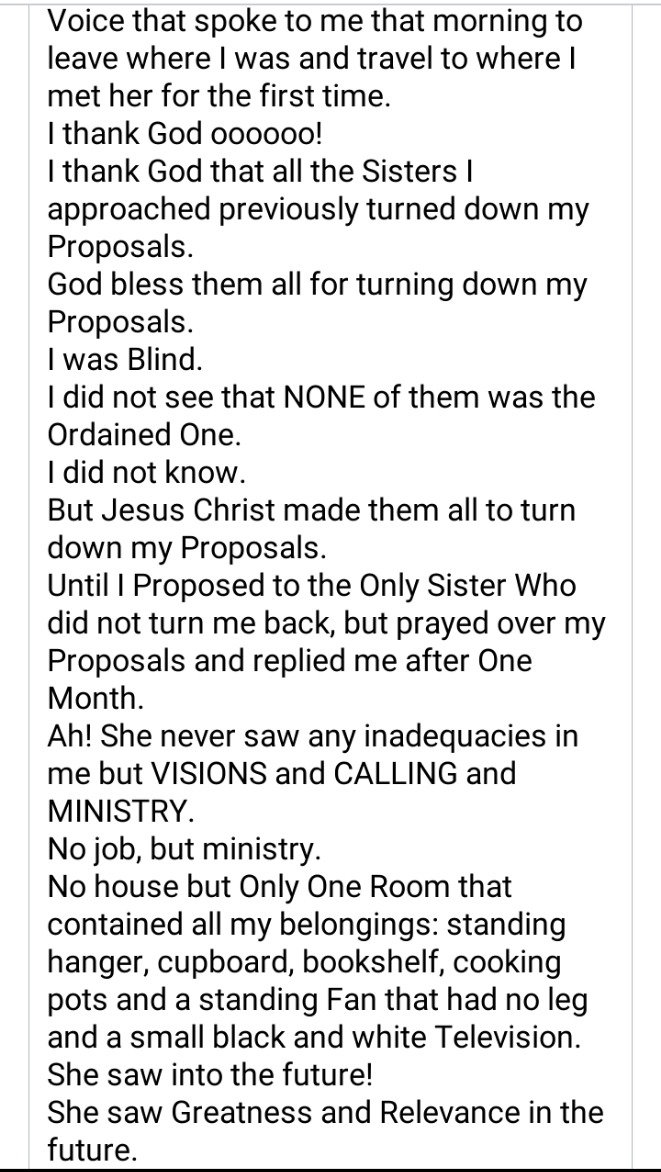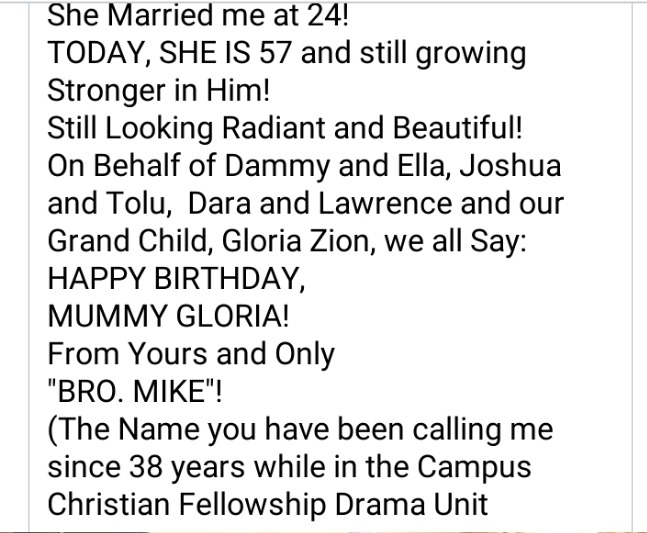 Content created and supplied by: Vicay19 (via Opera News )