One is late while the other still lives but their impact to the world and wide spread popularity is almost unmatched.
Do you know who the King of Pop is? Who comes to mind when you are asked who the most popular musician ever is? It really wouldn't be a surprise if the name 'Michael Jackson' pops up.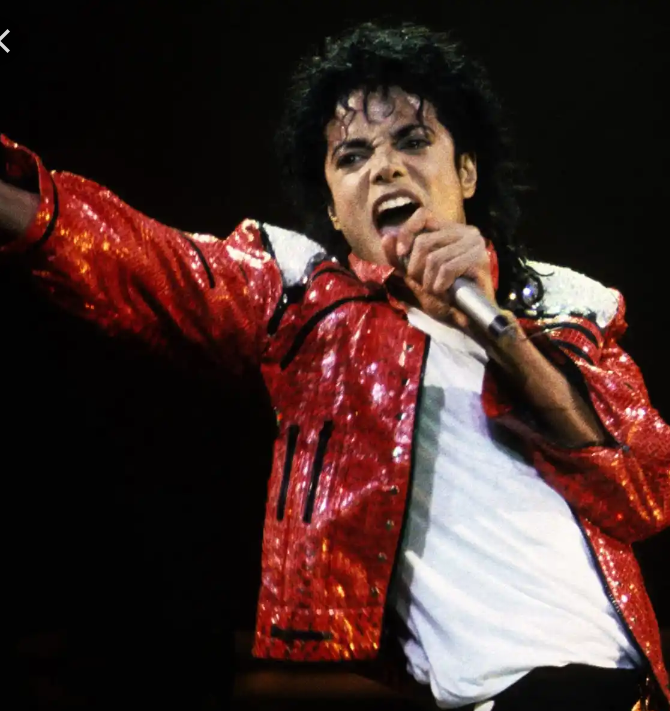 What about the most popular footballer ever? Surely, Lionel Messi and C.Ronaldo both come to mind but given the fact that C Ronaldo has more social media followers, it is taken for granted that Ronaldo is more popular.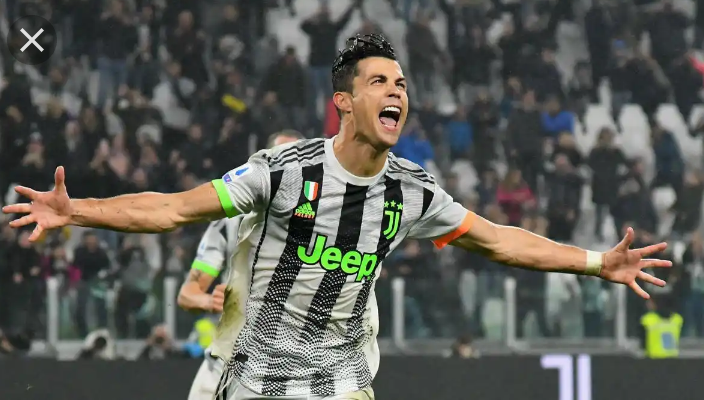 A question asked by Instablog on Twitter has got fans reacting. They were asked who was more popular between C.Ronaldo and Michael Jackson.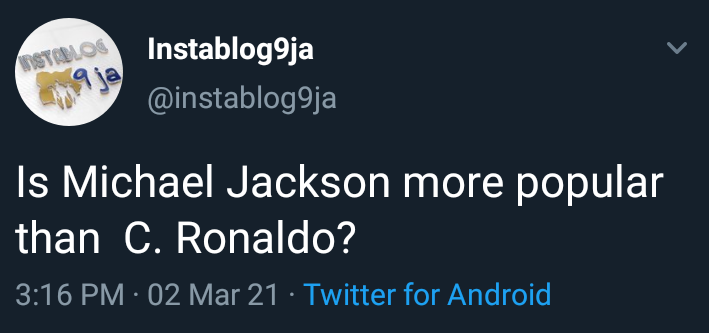 Here is who people said is more popular: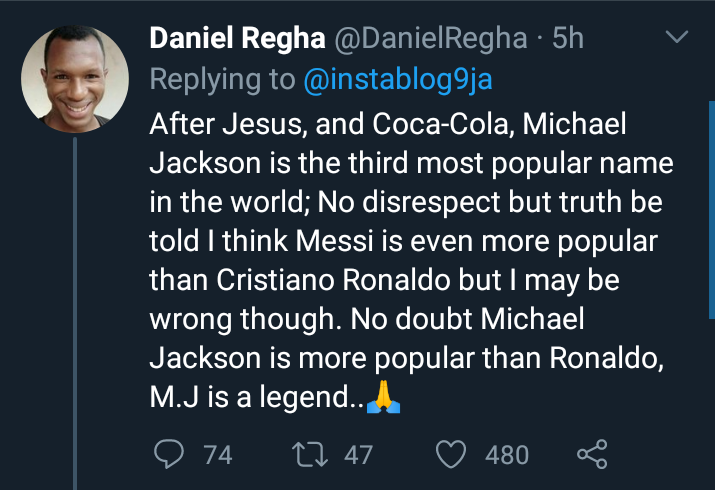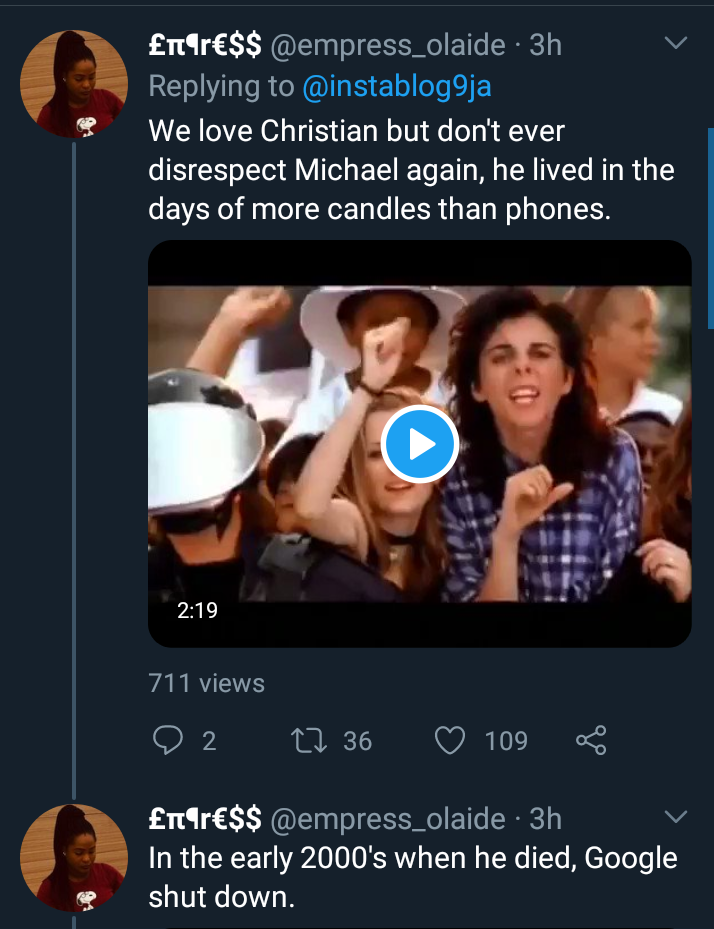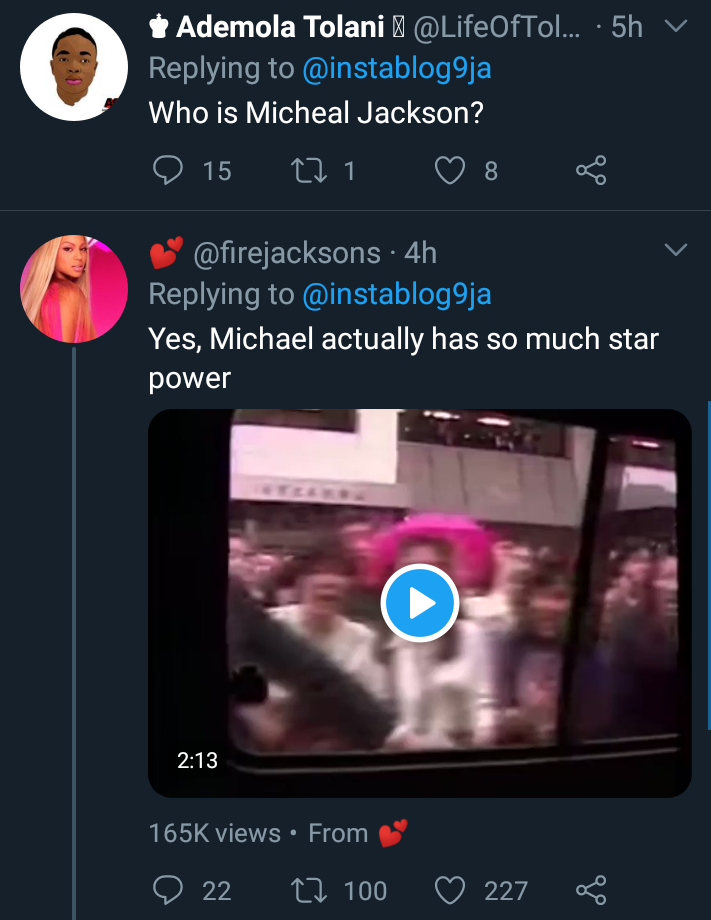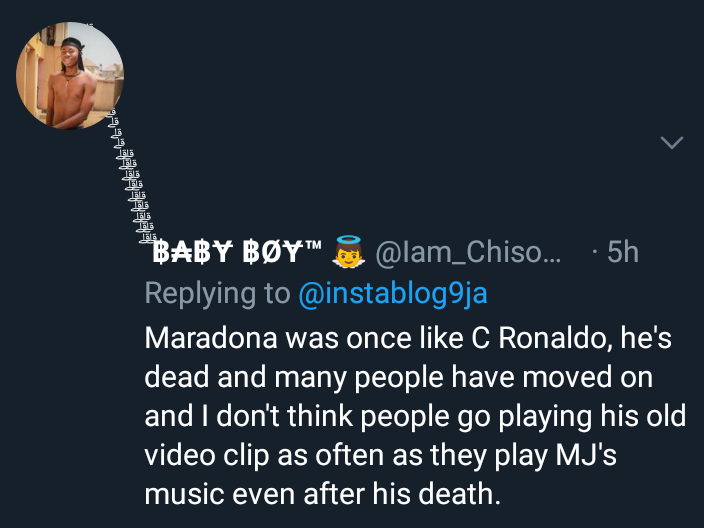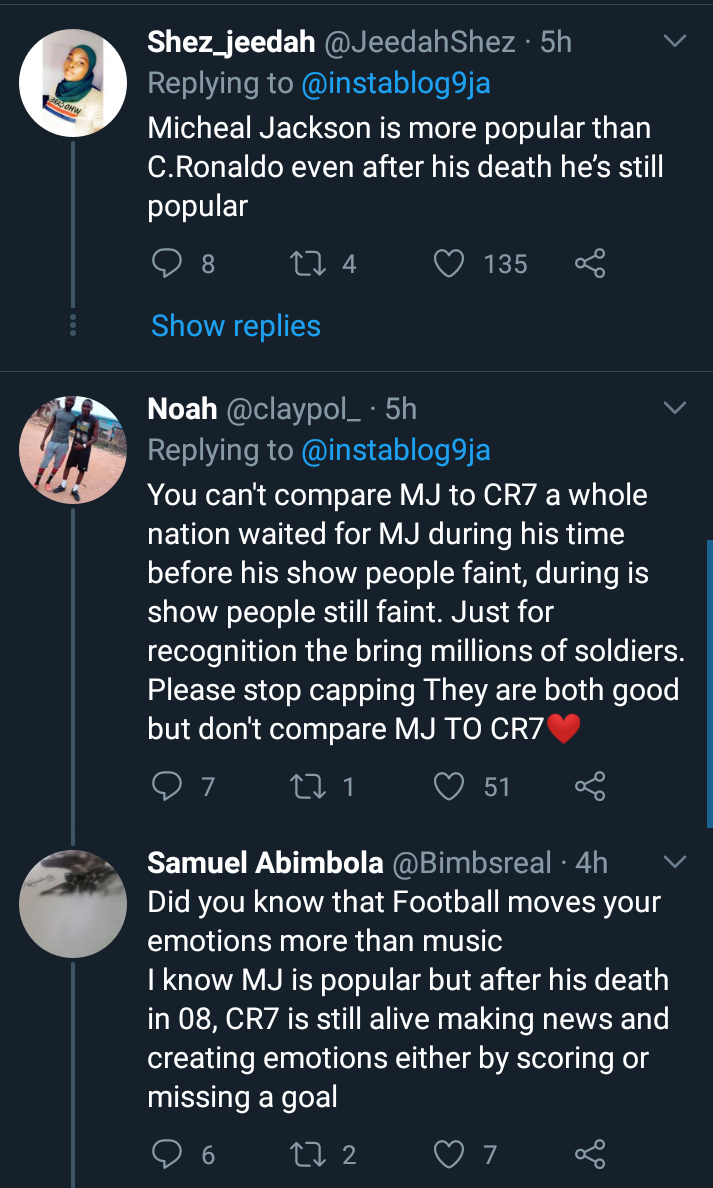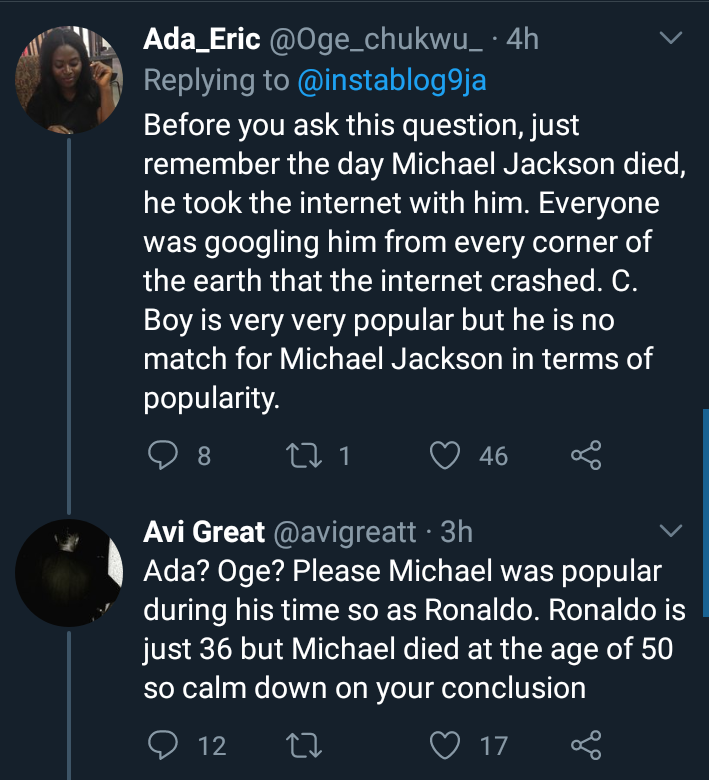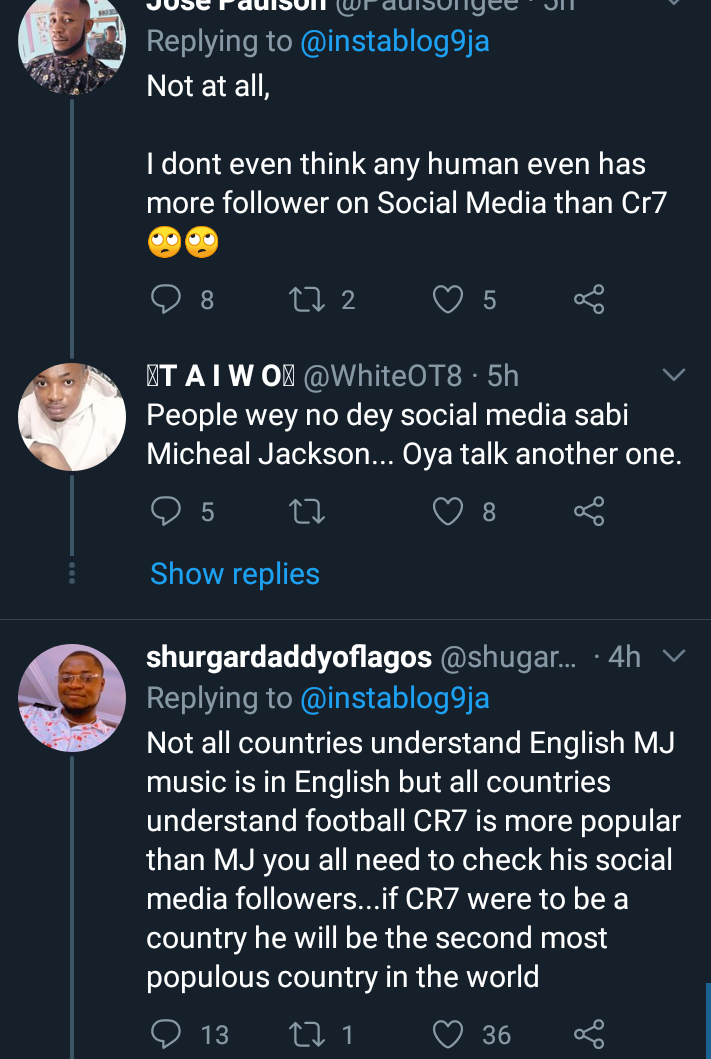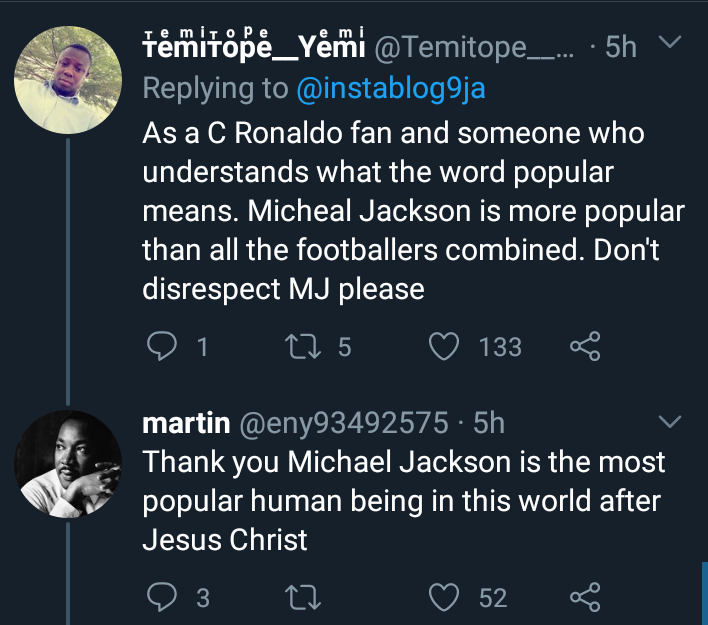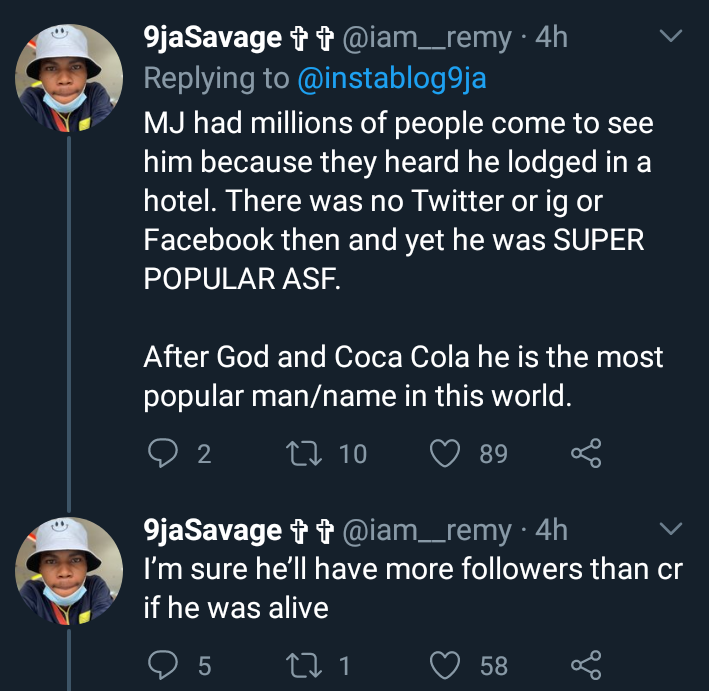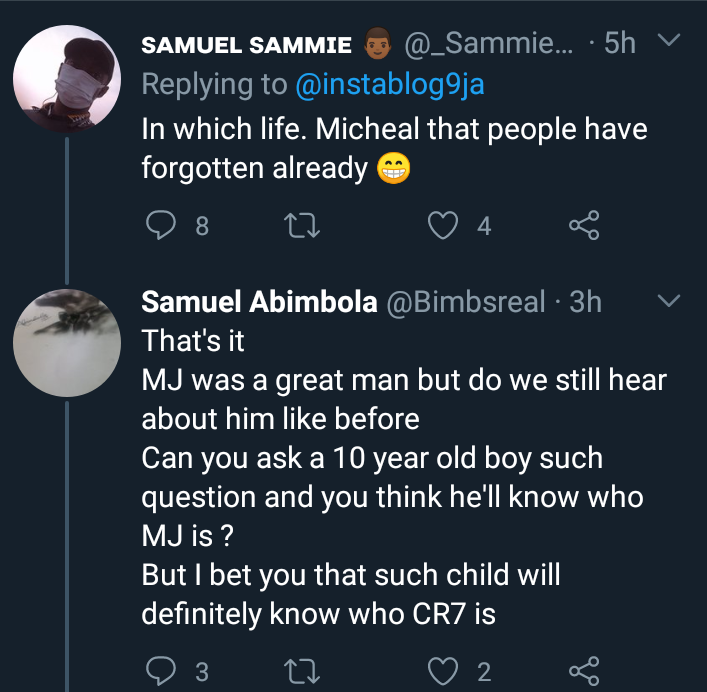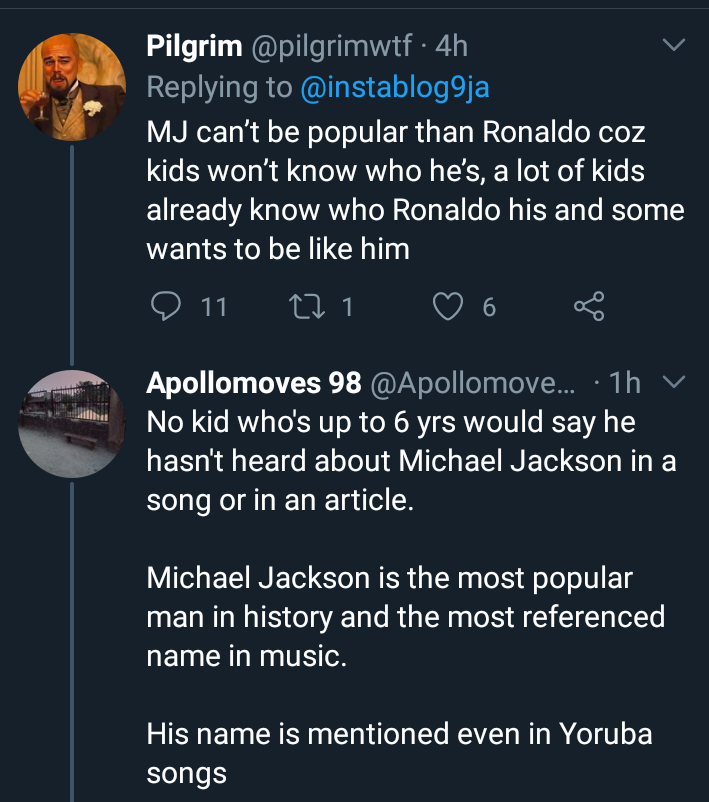 Michael Jackson is the King of Pop and he took the world by storm in the late 90s. He was admired by many as his style of music and dance was quite unique and attractive. He eventually died in 2009.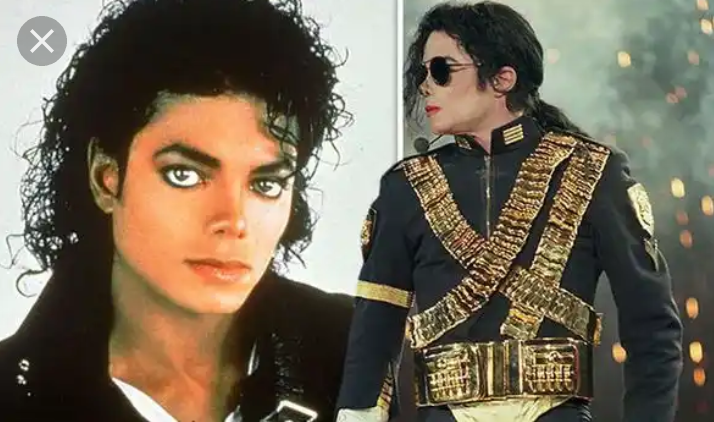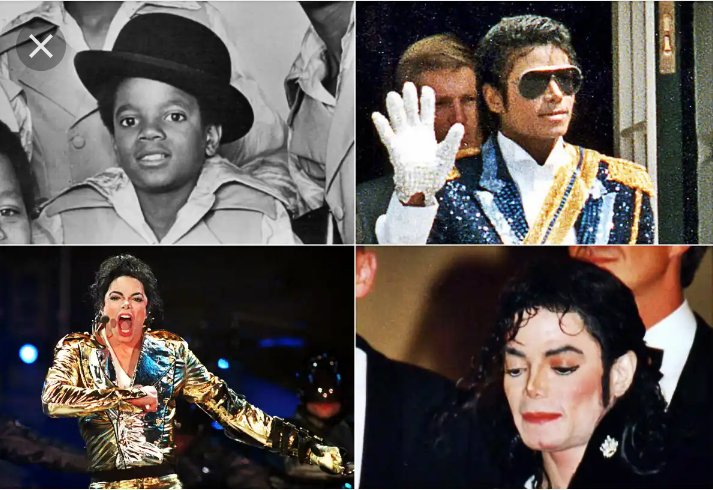 Ronaldo on the other hand is a footballer who has gained his fame through hardwork and determination. He is also the most followed individual on the planet.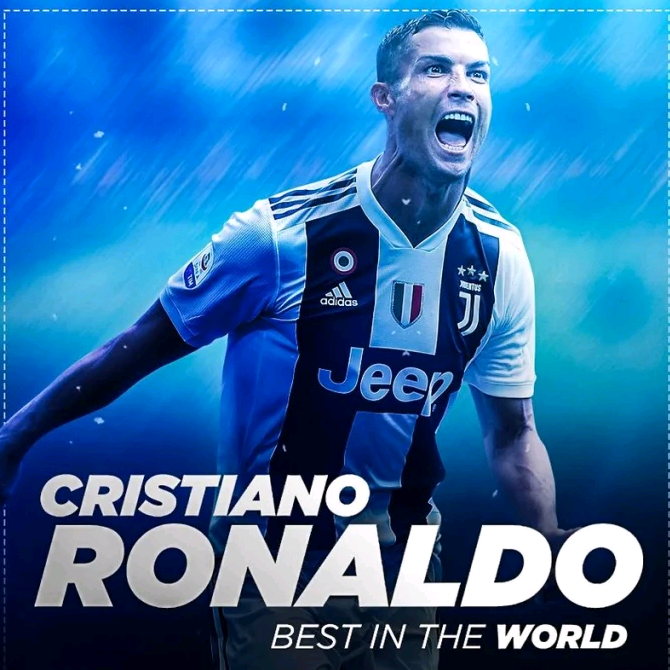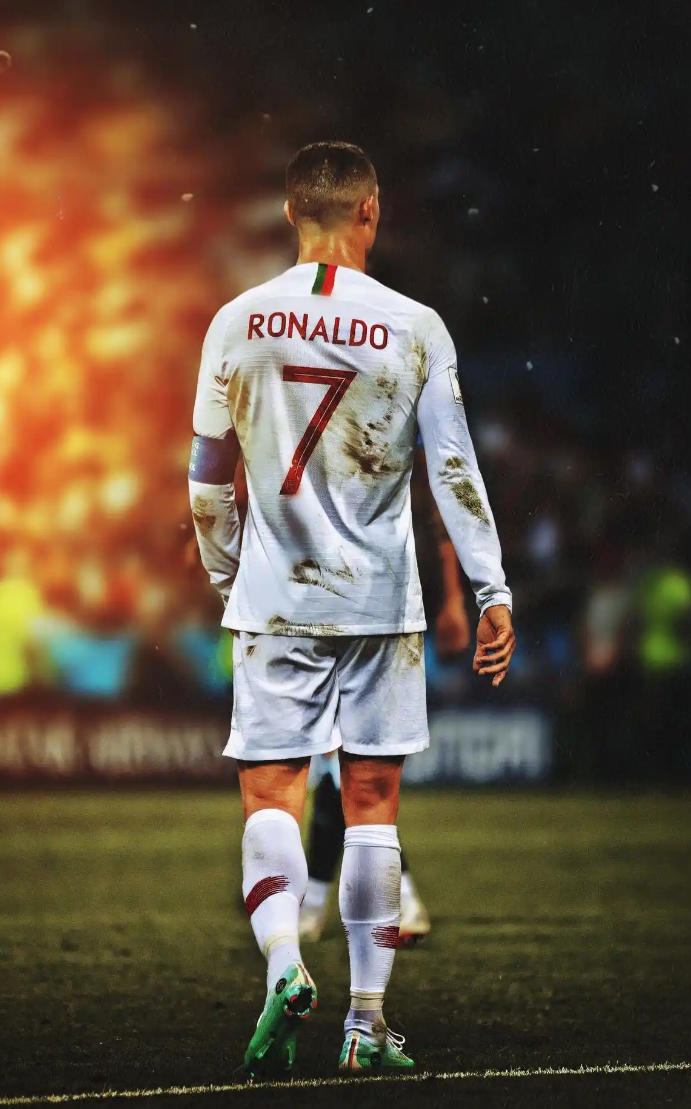 Many however, argue that if Michael Jackson was still alive, he would have more followers than Cristiano Ronaldo has.
Who do you think is more popular? Feel free to share your opinion in the comment section below.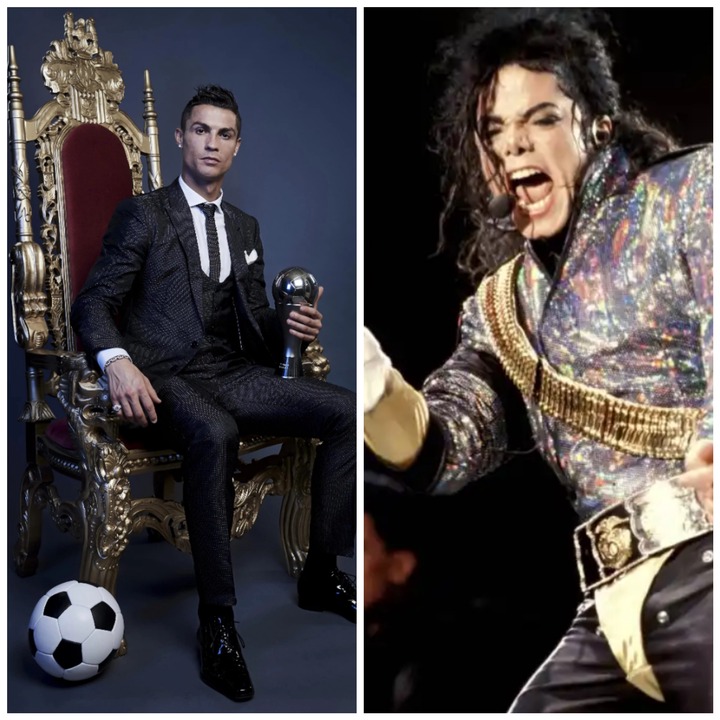 Like, Share and Follow RealNewsGist for more updates and gists.
Content created and supplied by: RealNewsGist (via Opera News )