Valentine also known as lovers day is February 14th. A day in which the concept of love is celebrated by people from all parts of the world. Since the day is usually celebrated by couples coming together to exchange gifts, cards or other gestures of love, most people have now assumed that valentine is a day for celebrating only romantic love, but that is a wrong assumption. Valentine is also a day to celebrate friendship, companionship and family. So you can also celebrate the day not only by sending gifts and messages of love to your partners, but also to your friends and families. 
 People go out of their way to make this day memorable by displaying different gestures of love and affection. These 15 photos shows rare unexpected moments when people were seen displaying true acts of love or kindness.
1.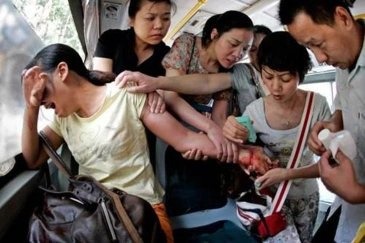 This woman tried to commit suicide in a bus due to depression, but her fellow passengers who are strangers to her are doing everything in their power to keep her alive.
2.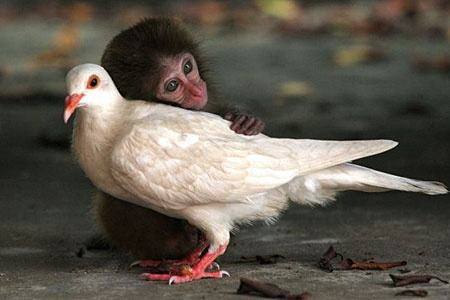 The monkey in this picture was abandoned by his mother as a baby. Even when he was taken to an animal hospital and gained back his physical health, he still showed signs of depression and didn't have any appetite for life until the pigeon shown in the picture took him under her wing. Under her care, he soon became happy and active again, now they're inseparable.
3.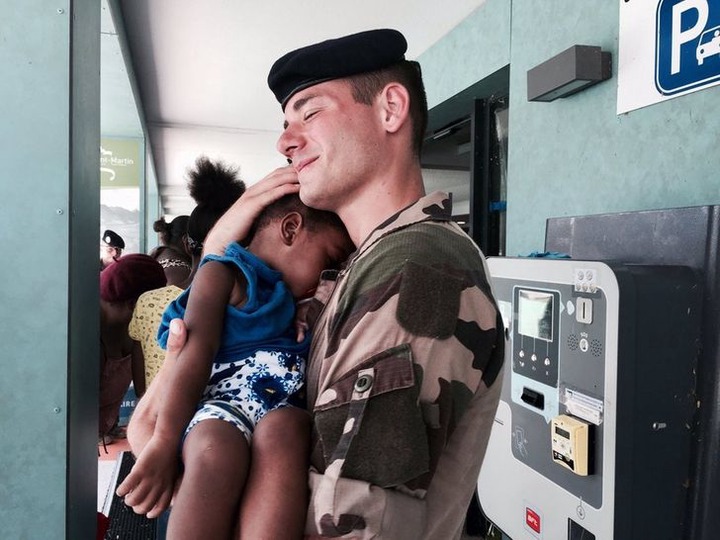 A French soldier is seen hugging a little girl while evacuating the city of Saint Martin.
4.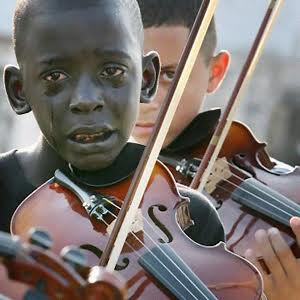 A twelve year old Brazilian boy Diego Farazo is seen tearfully playing a violin during the burial of the teacher that taught him how to play. The teacher had helped him escape the throes of poverty and violence through music.
5.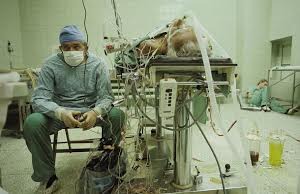 a doctor stays awake to monitor the vitals of his patient after a surgery that lasted for 23 hours with his assistant sleeping in the corner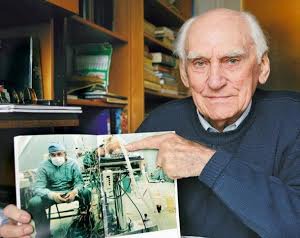 Not only did the patient survive the surgery, but sadly, he also outlived the doctor that performed his surgery.
5.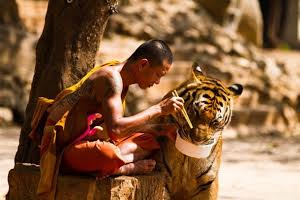 at the kanchanaburi 'tiger temple' in Thailand, a Buddhist monk is seen sharing his meal with a hungry Tiger
6.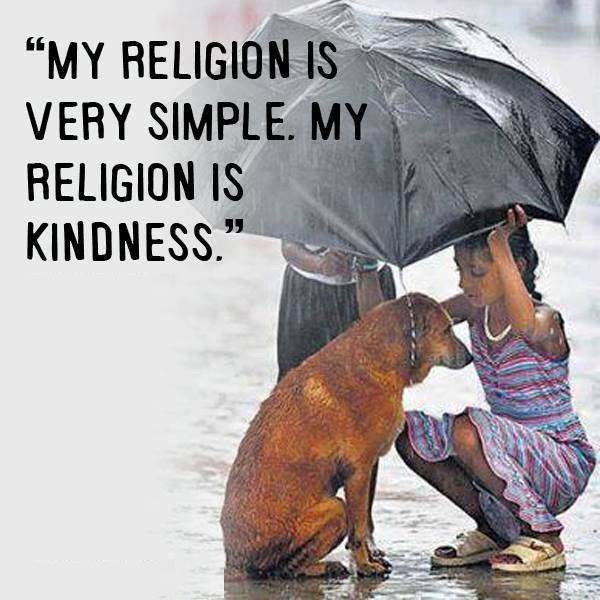 A girl is seen sheltering a dog that is drenched in heavy downpour with her umbrella.
7.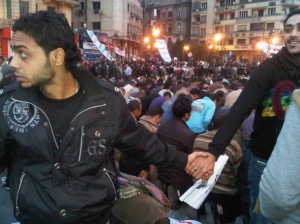 In the midst of uprisings in Cairo Egypt in 2011, Christians are seen protecting their Muslim brothers who are in the middle of prayer.
8.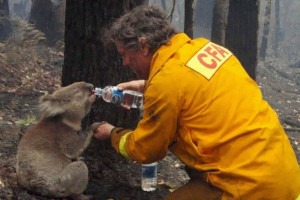 A firefighter gives water to a thirsty koala during the 2009 black Saturday bushfires in Victoria, Australia.
9.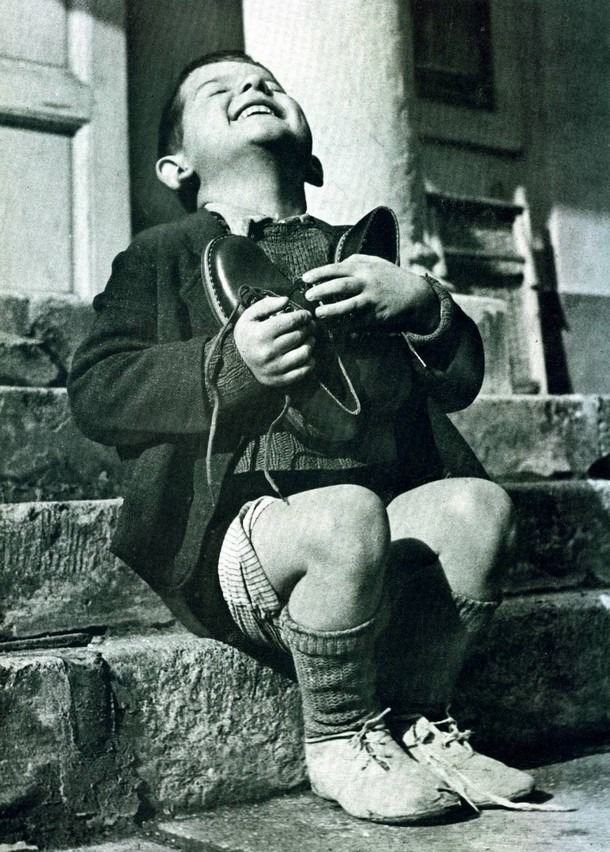 In 1946, A 6 year old orphan from Austria named Werfel is seen with an expression of joy after being given his first pair of new shoes by the American red cross.
10.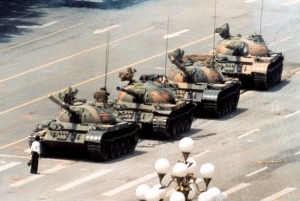 The man famously known as the 'Tank Man' holds his ground against a column of tanks in protest of the Tiananmem square massacre that saw Chinese troops firing at unarmed protesters who tried to block their way. Even when the tanks try to go around him, he still moves to stand in their front.
11.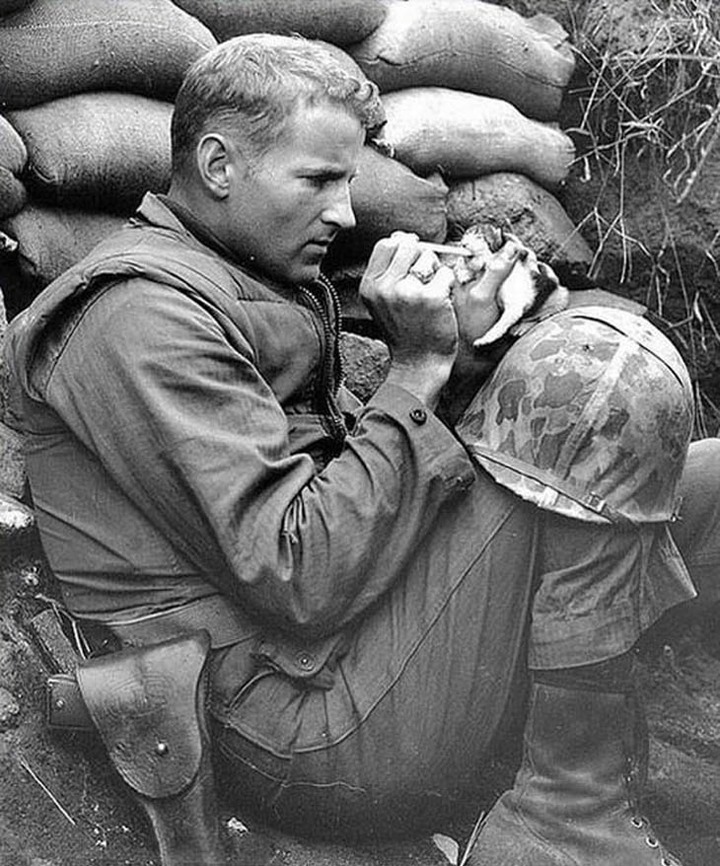 An American soldier Sergeant Frank Paytor bringing out time to take care of a two week old kitten in the middle of the Korean war.
12.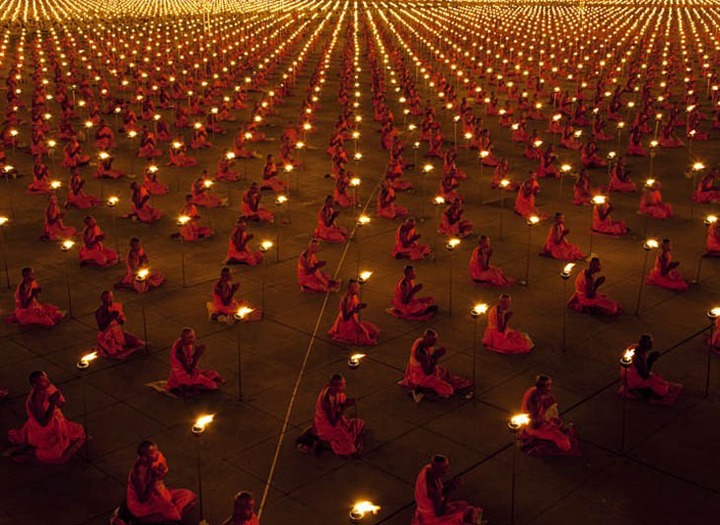 100,000 monks devoting themselves to prayer for a better world.
13.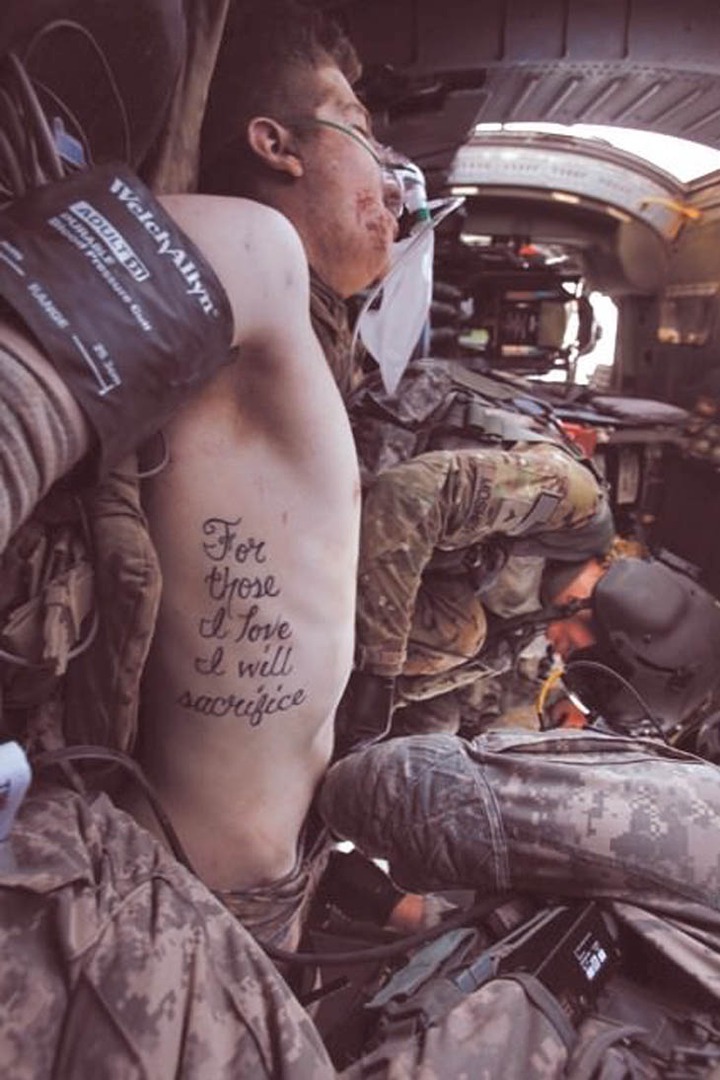 A wounded soldier manifesting the promise on the words of his tattoo.
Content created and supplied by: Coolbob (via Opera News )