The billionaire's daughter Cuppy has reacted to her mother's attack because she revealed her body in the last few photos. Hello everyone, welcome to my channel. This afternoon's gist is about DJ Cuppy's reactions after her mom, Nana Otedola attacked her for showing off her body in recent photos she shared on Instagram stories.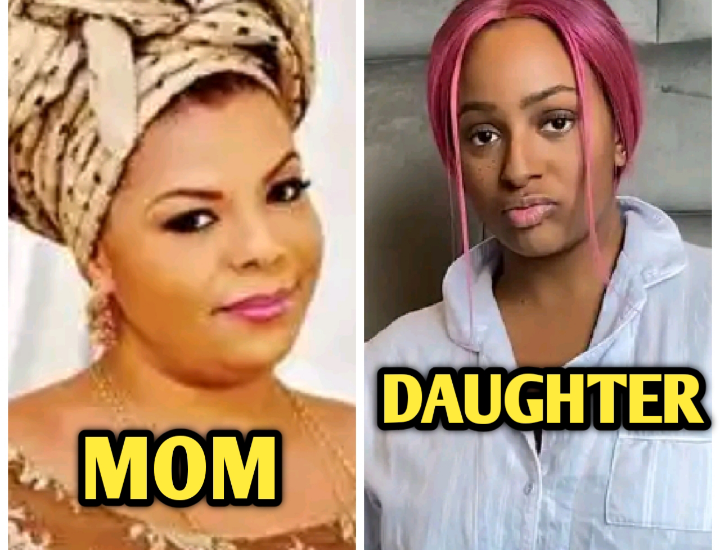 A few hours ago, the billionaire's daughter Cuppy shared some photos on her Instagram story, the singer of Gelato disliked that her mother immediately attacked her for showing off her body. Cuppy has been busy all day, busy setting up, cleaning and repairing things in her new home in London. Even if the tiles laid on her own house were installed by herself on the same day, she had to clean and repair them all over again. After that, she immediately washed the floor by herself. After a busy day, Cuppy decided to have fun with fans on social media. She took two photos of herself and shared them on the her IG story. It's not that the singer is wearing too simple or revealing clothes, but that she wears a short fabric top without shoulders and the same color as the skirt, but the hips are outside. As you can see in the picture below, it only shows her cleavages and curves. These are the two photos she posted;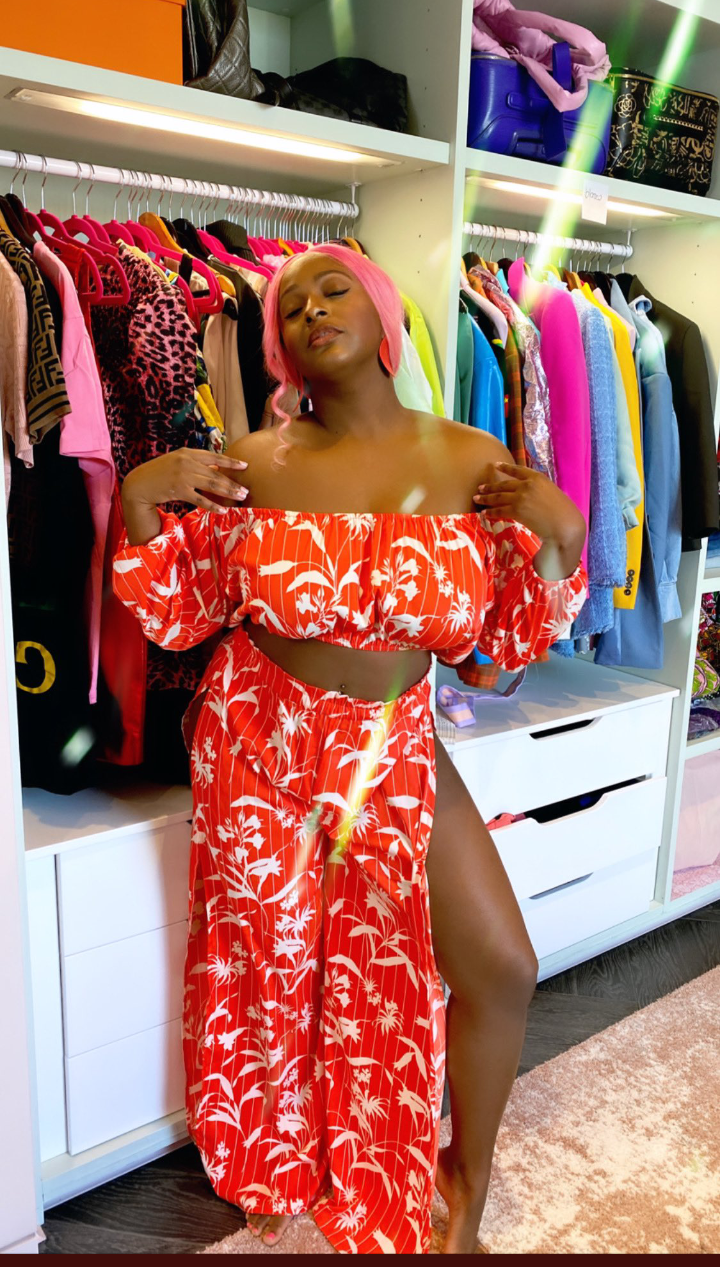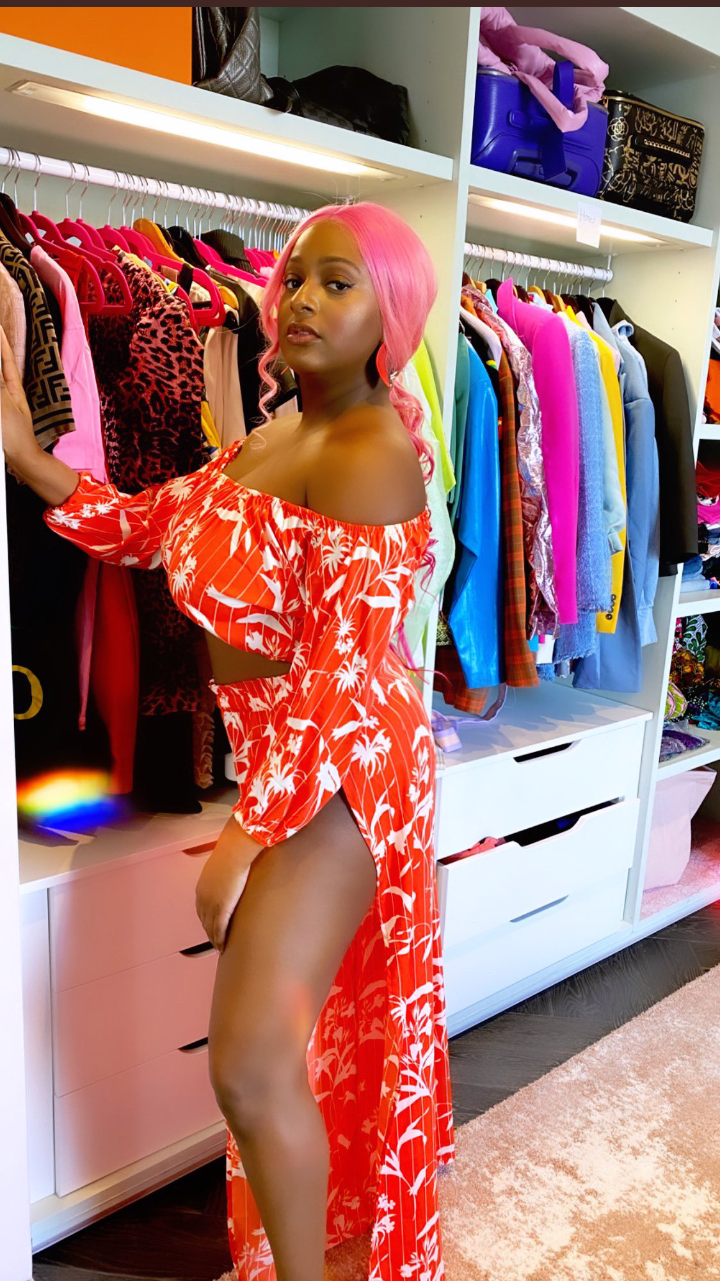 However, when her mother saw these pictures on her daughter's Instagram story, she felt very uncomfortable and quickly sent her a private message thinking that the photos showed too much of her skin. She said; "Too much skin, love". When DJ Cuppy saw the text, she was shocked by her mother's words, but smiled at her. Then, she responded by telling fans that even if she was 28, her mother might attack her to change clothes. She said this after sharing a screenshot of the clothes her mother told her about wearing in the photo. In response, the 28-year-old billionaire's daughter reacted and said; "My mother was still talking to me when I am 28 years old".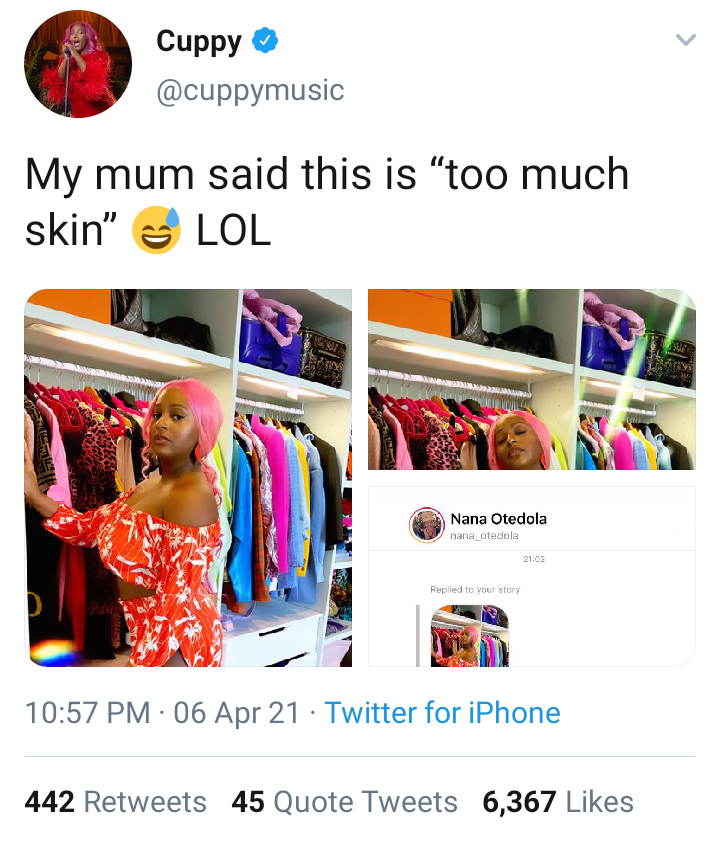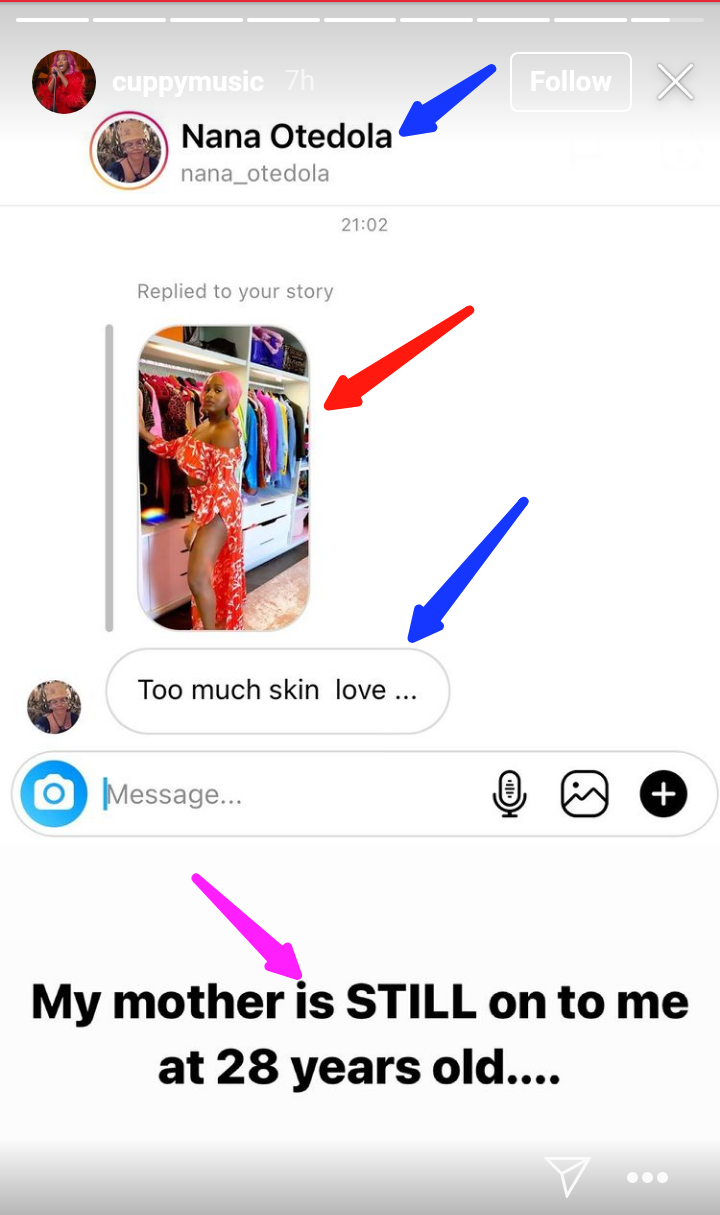 It did make the singer laugh, but she realized that her mother didn't want her daughter to show off her gorgeous body in online fashion. She warned her in a very polite and kind manner and Cuppy also responded in a respectful manner. Do you perceive these photos are too revealing? Please share your thoughts on this. Thank you for reading!
Content created and supplied by: Ediomo77 (via Opera News )