Osun is an inland state in south-western Nigeria. Its capital is Osogbo. It is bounded in the north by Kwara State, in the east partly by Ekiti State and partly by Ondo State, in the south by Ogun State and in the west by Oyo State.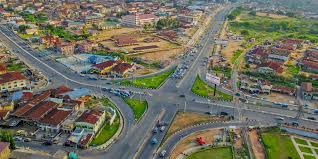 See below 7 popular musicians from the state:
#1. Davido
David Adedeji Adeleke, born November 21 , 1992, who is better known as Davido , is an American- born Nigerian singer , songwriter and record producer.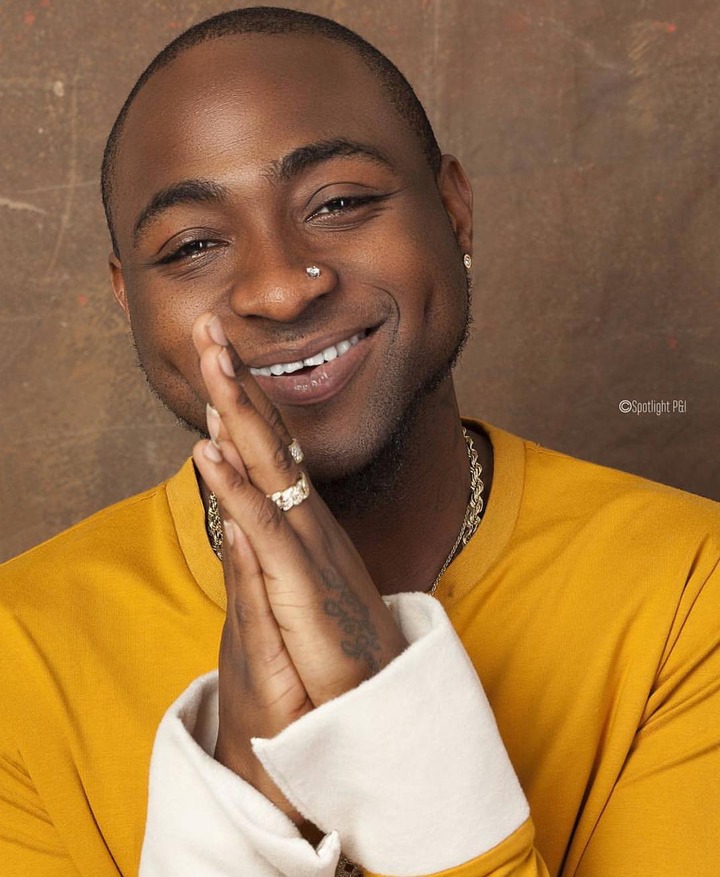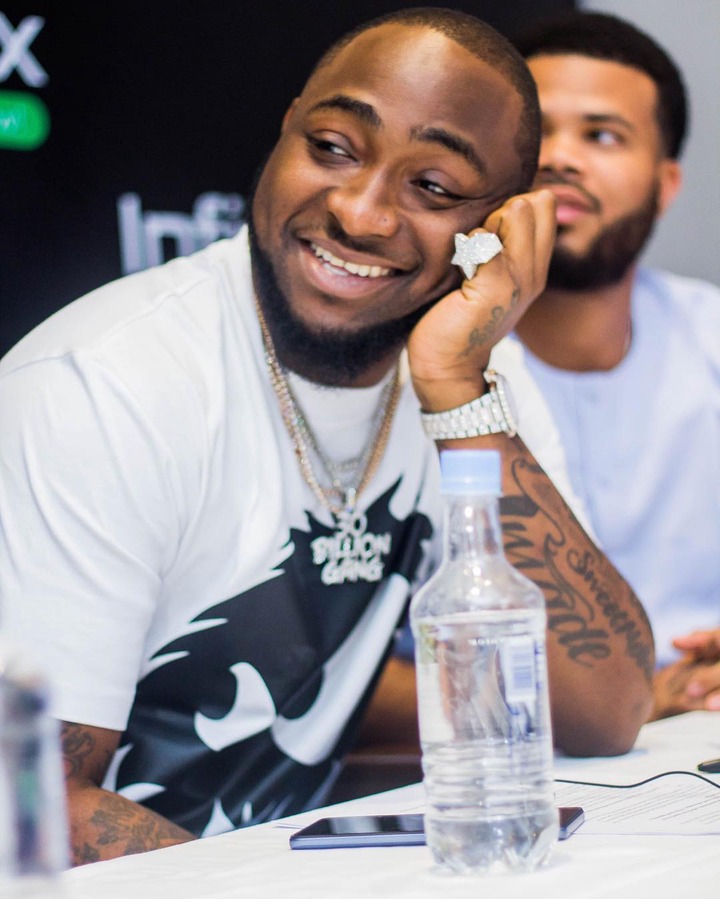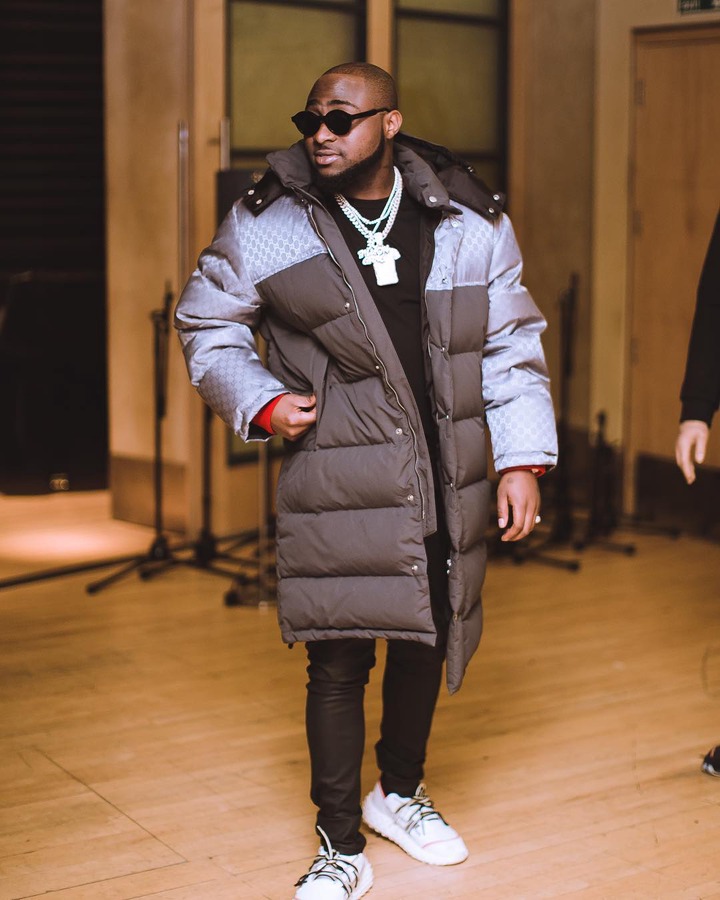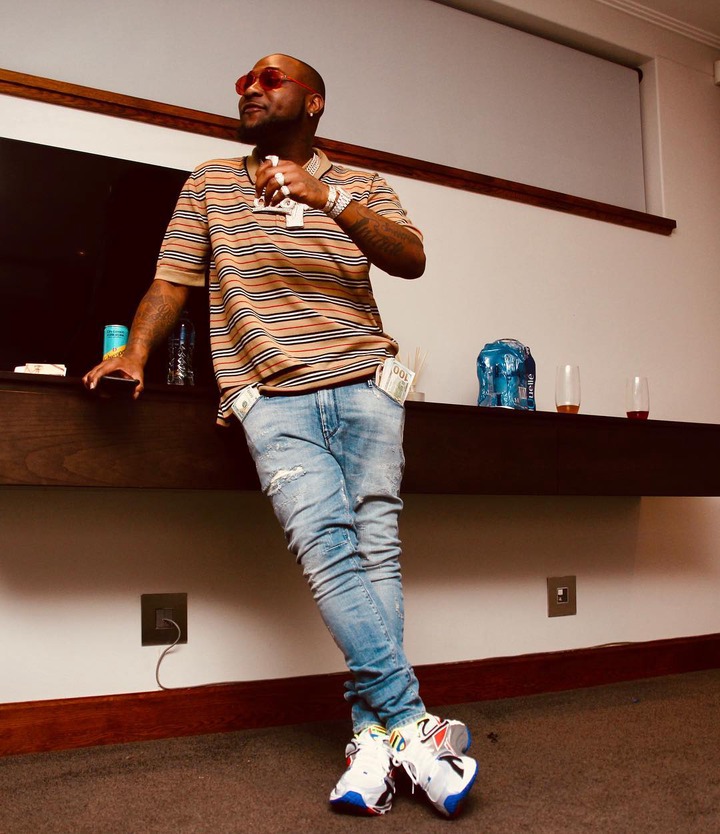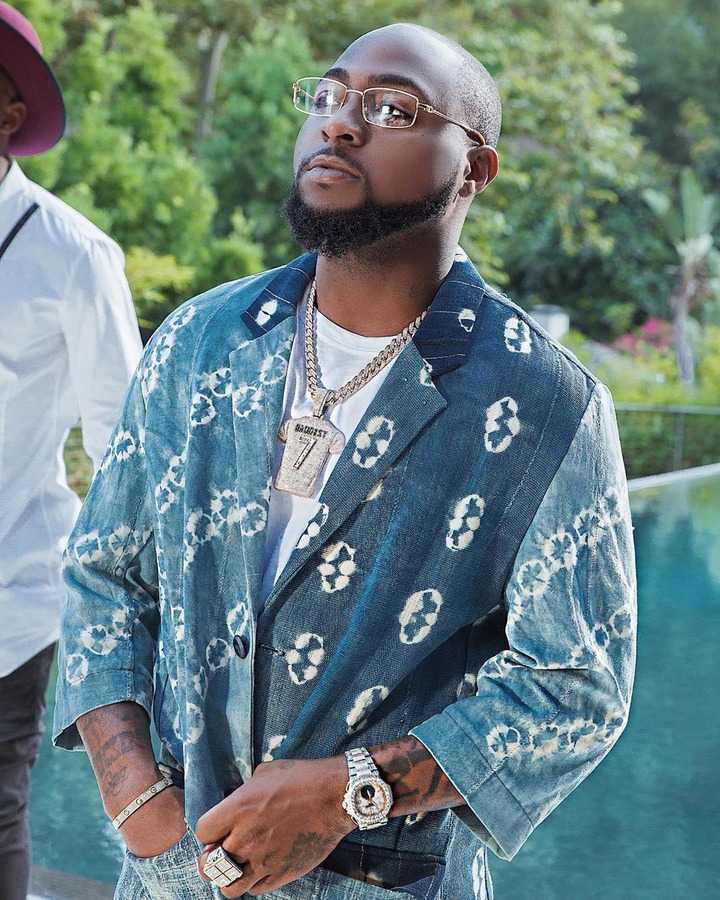 Davido was born in Atlanta , U . S. , and raised in Lagos ; he made his music debut as a member of the music group KB International. He studied business administration at Oakwood University before dropping out to make beats and record vocal references . Davido rose to fame after releasing " Dami Duro " , the second single from his debut studio album Omo Baba Olowo ( 2012 ) , from which six additional singles —"Back When ", " Ekuro " , "Overseas " , " All of You" , " Gbon Gbon", and "Feel Alright"—were taken . In 2012 , Davido won the Next Rated award at The Headies . Between 2013 and 2015 , he released the hit singles " Gobe ", " One of a Kind" , "Skelewu ", " Aye" , " Tchelete (Goodlife)" , " Naughty " , " Owo Ni Koko " , "The Sound" and "The Money ".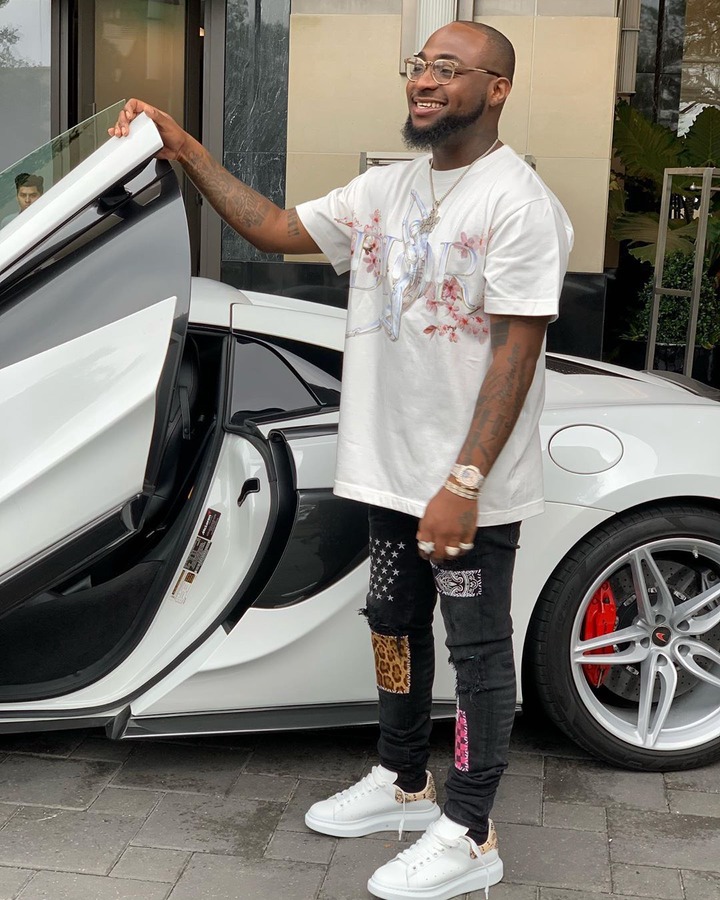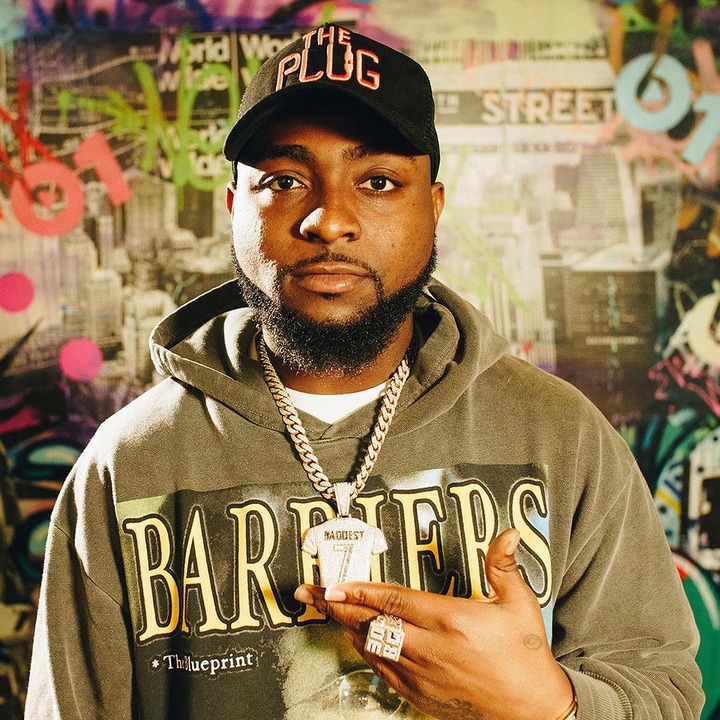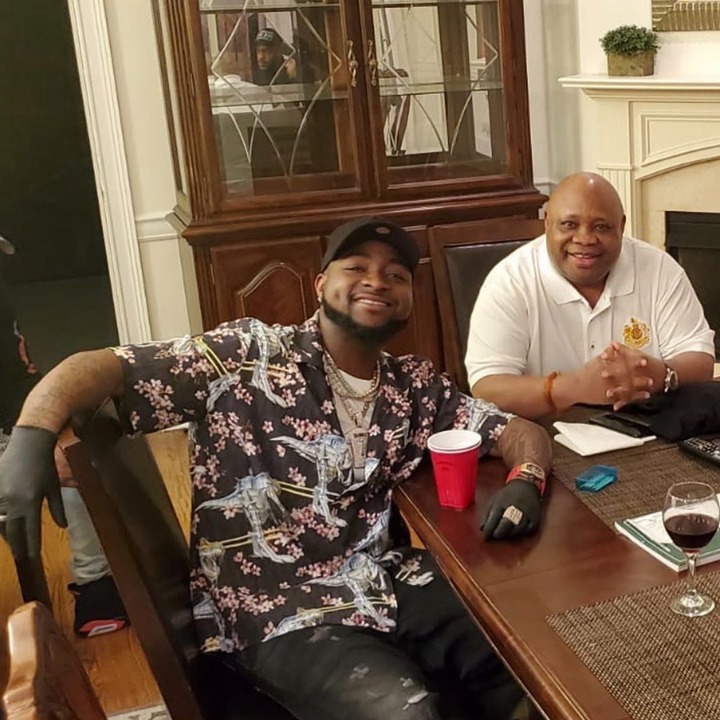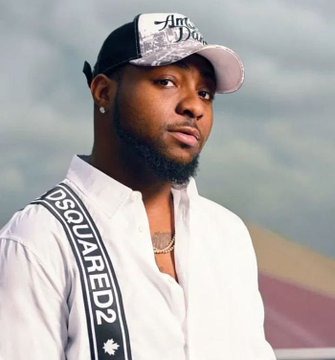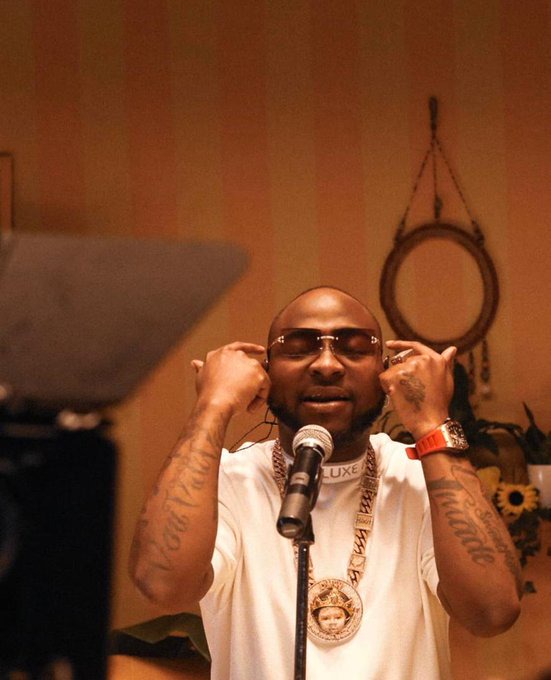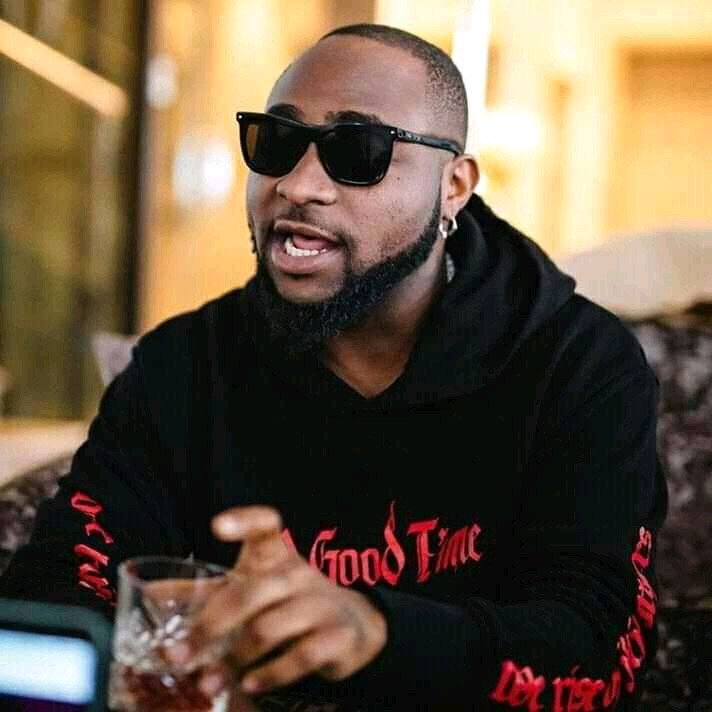 In January 2016 , Davido announced on Twitter he had signed a record deal with Sony Music and a few months later founded the record label Davido Music Worldwide ( DMW) , to which acts Dremo , Mayorkun, Yonda and Peruzzi are currently signed . In July 2016 , Davido signed a record deal with Sony ' s RCA Records. In October 2016 , he released the 5 -track EP Son of Mercy , which was supported by the singles " Gbagbe Oshi ", " How Long" and "Coolest Kid in Africa ". In April 2017 , Davido re - negotiated his contract with Sony due to creative control issues and later that year he released five singles including " If " and " Fall " . "If " generated worldwide social media activity while "Fall " became the longest -charting Nigerian pop song in Billboard history. Davido released his second studio album A Good Time in November 2019 . It was supported by the previously released singles " If" , "Fall " , "Assurance ", " Blow My Mind" and "Risky ".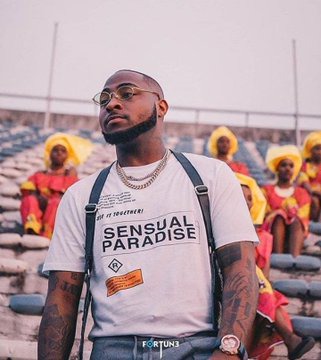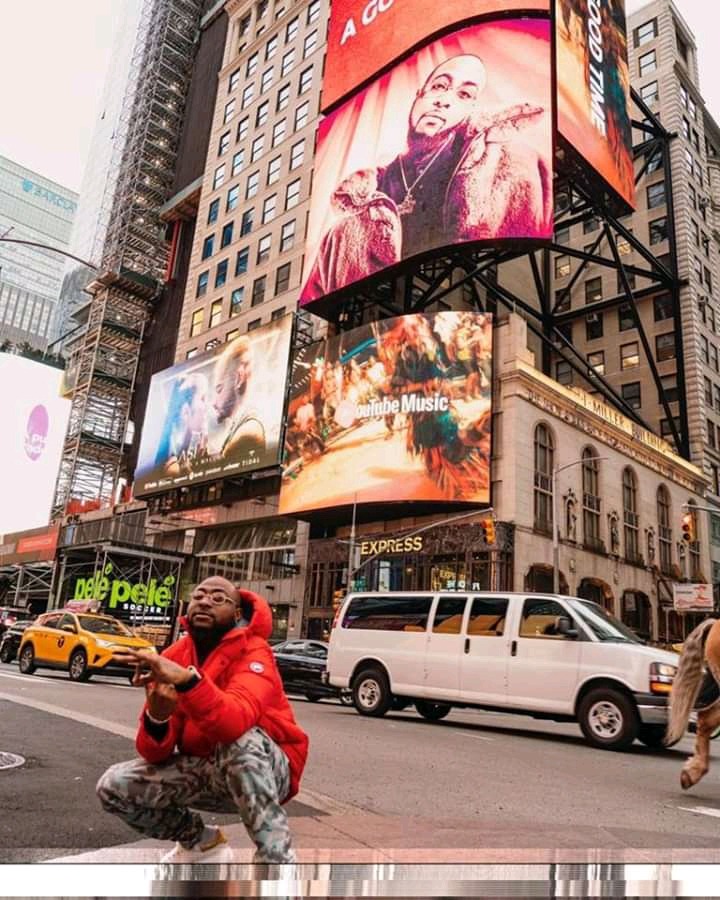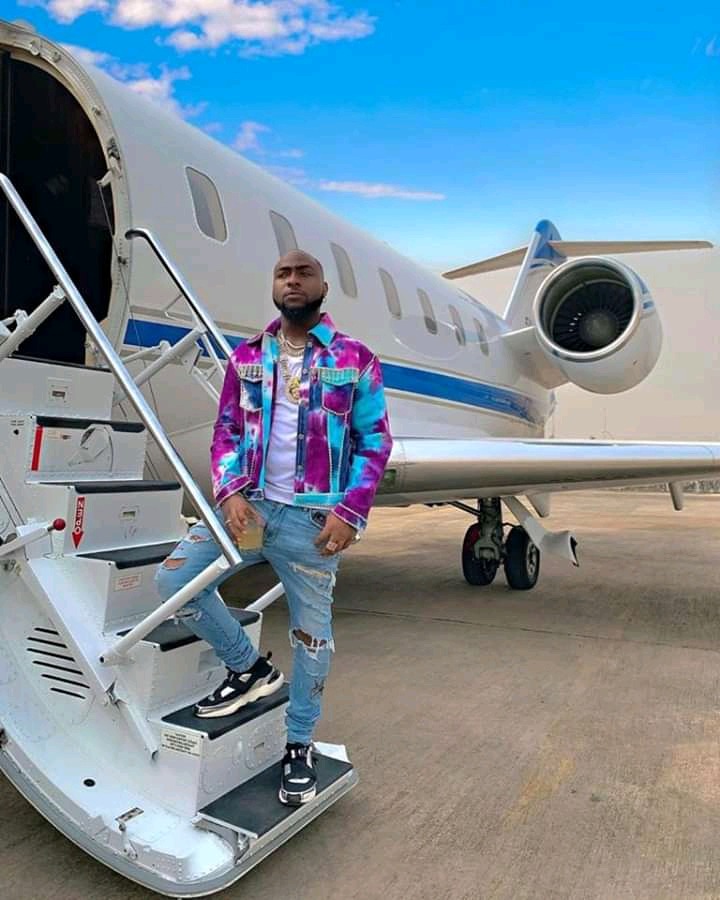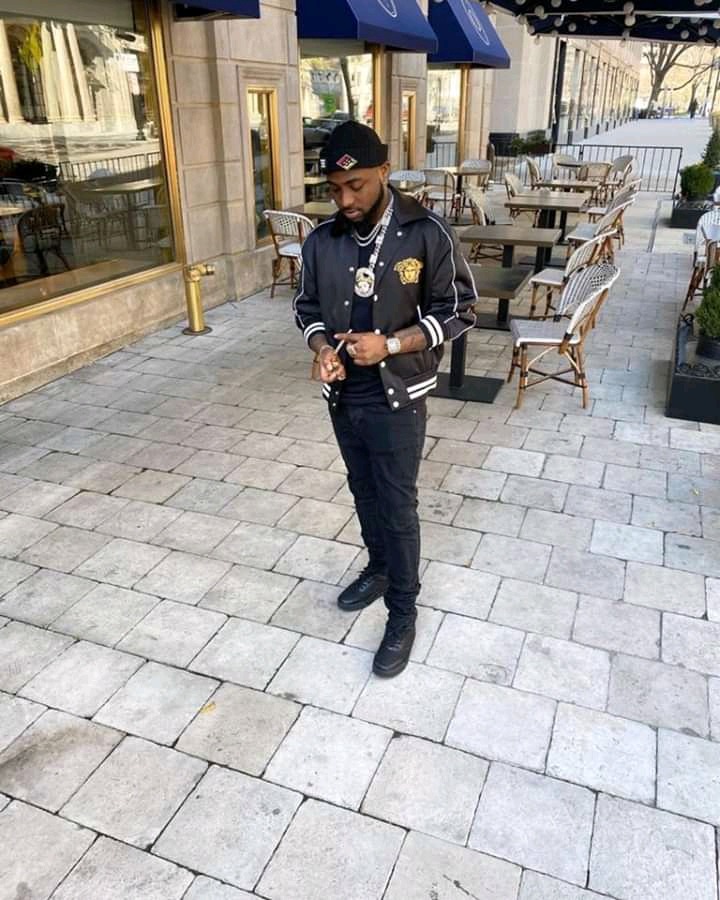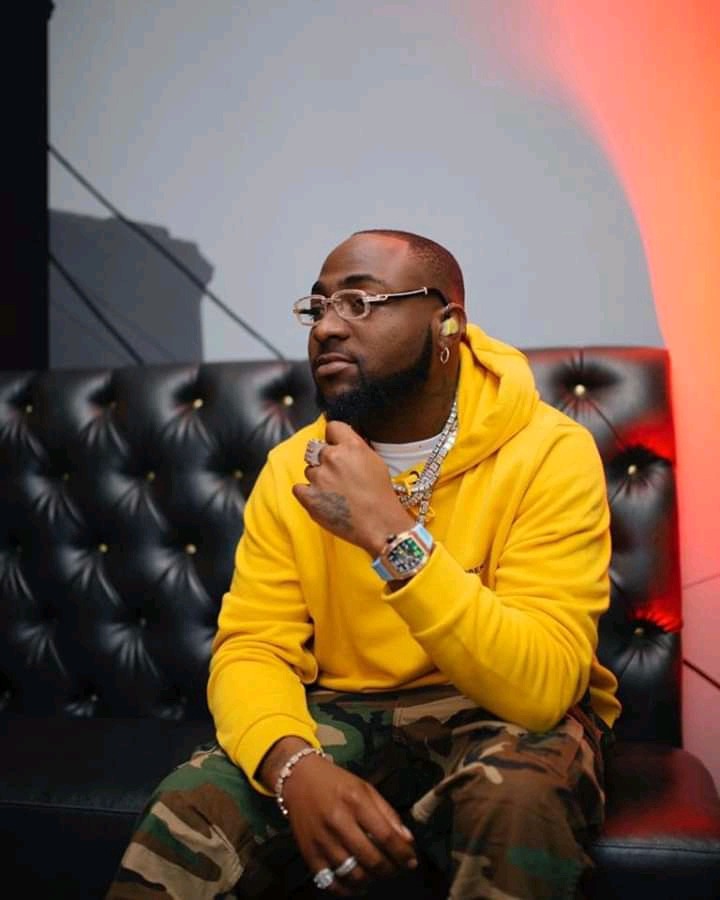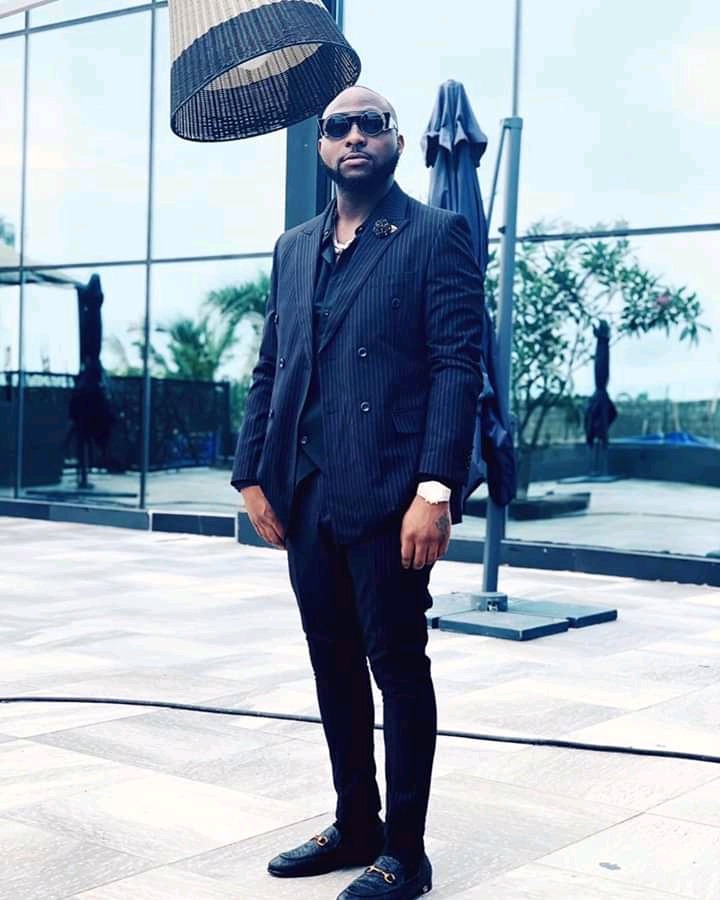 He is originally from Ede, Osun State.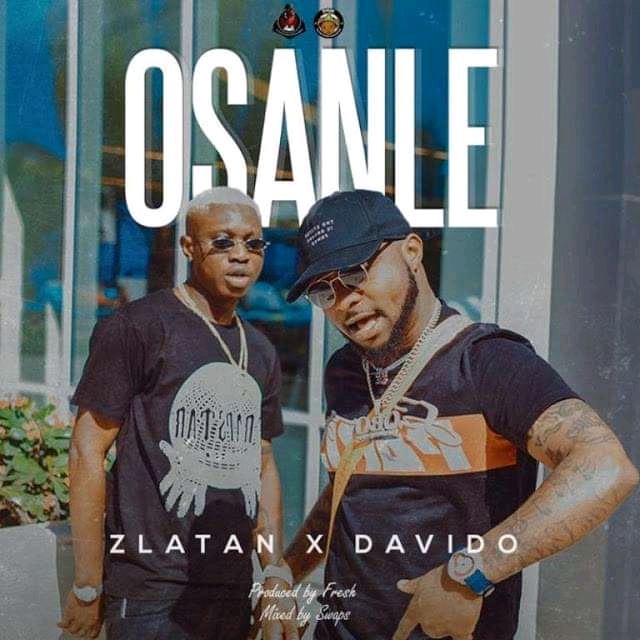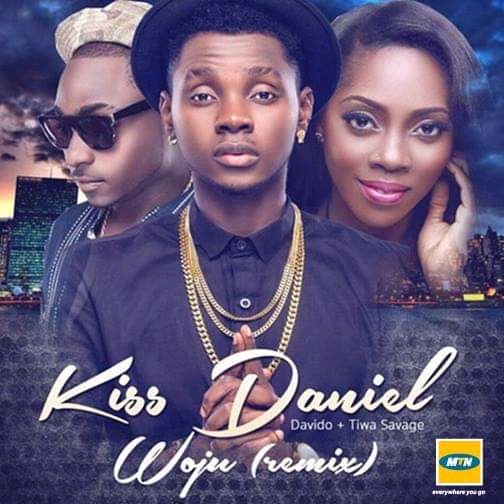 #2. Seyi Shay
Deborah Oluwaseyi Joshua, born 21 December 1985, professionally known by her stage name Seyi Shay, is a Nigerian- based English singer - songwriter, recording artist , performer, and record producer . She wrote and produced three songs for the soundtrack to Konami ' s video game Crime Life : Gang Wars (2005 ) . She also wrote "You Will See ", a song that was included on Melanie C ' s third studio album Beautiful Intentions ( 2005) . Shay wrote "White Lies ", a song from Chip ' s Transition album . In 2008 , she became the lead singer for the now defunct pop girl group From Above . The group signed a recording deal with Sony / Columbia and was managed by Mathew Knowles ' Music World Entertainment company . In November 2013 , she signed an endorsement deal with telecommunications service provider Etisalat . In November 2015 , Shay released her debut studio album titled Seyi or Shay . It was supported by the promotional singles " Irawo ", " Ragga Ragga" , and " Chairman ".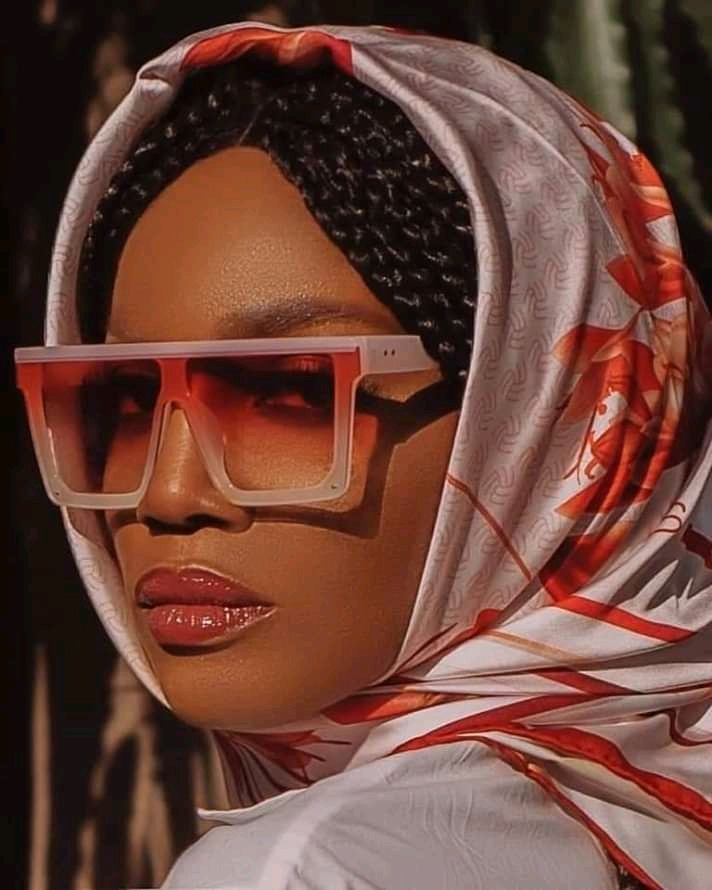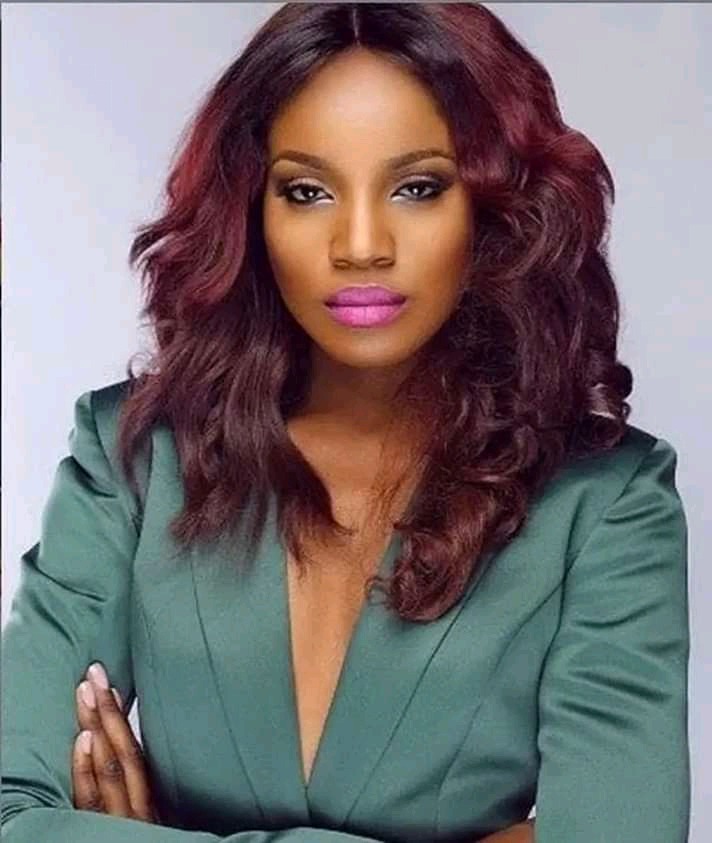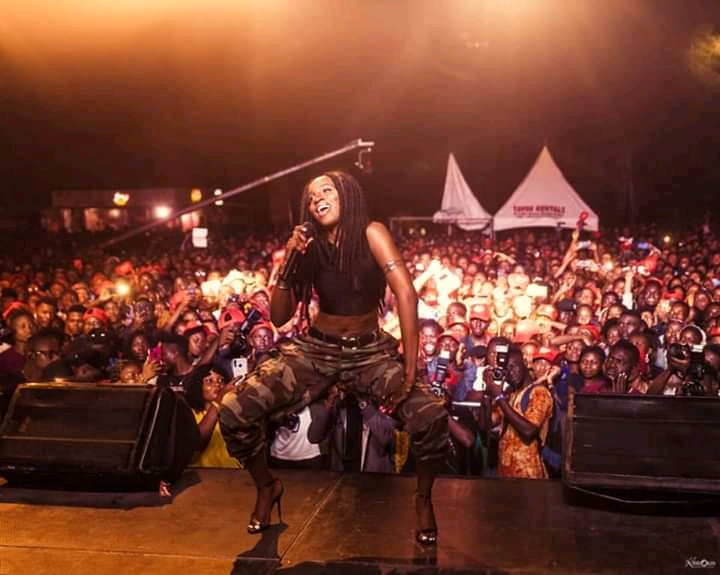 Shay was born and raised in London , England to Nigerian parents . Her mother was from Northern Nigeria and her father is a native of Ife, Osun State. She has two elder brothers and an older sister . She and her siblings were raised by their single mother . Shay grew up in a religious setting and felt like a single child during her adolescence . She started visiting Nigeria when she was two years old , and eventually attended the Command High School in Maryland, Lagos . She went back to London to complete her undergraduate studies . Her interest in music was influenced by members of her household. Her late mother was a chorister and her sister used to compose songs for TV . Moreover , her brother was a radio and club disc jockey . Shay started performing at the age of 6 , and was part of her secondary school choir. She performed for the London Community Gospel Choir during their world tour , which included 13 cities in Japan . Shay was applauded for her performances in Japan . She studied music at a local UK college, and went on to study Business Management at the University of East London . In an interview with Lanre Odukoya of Thisday , Shay said that her mother wasn' t a staunch supporter of her musical ambitions . Moreover , her mother wanted her to become a doctor or lawyer. Prior to departing the Earth , her mother told her to focus on her music career and put God first.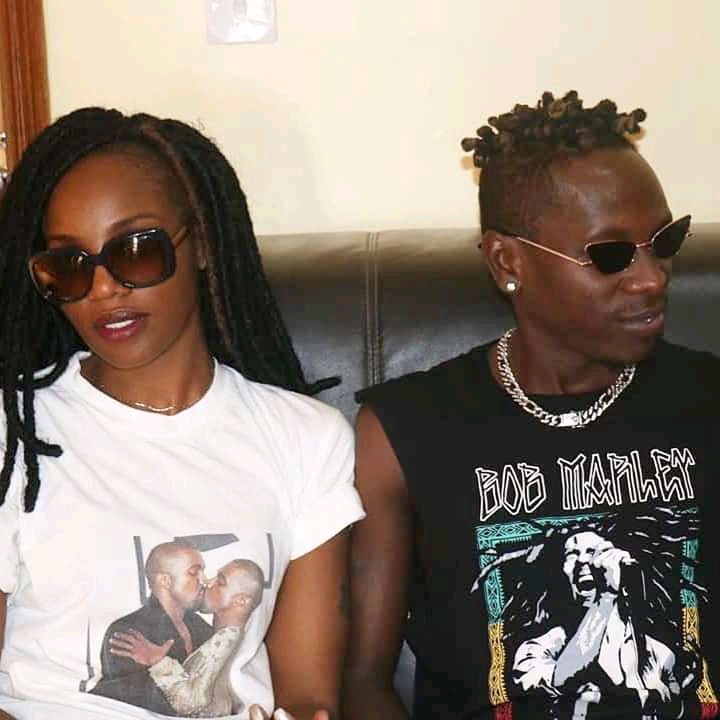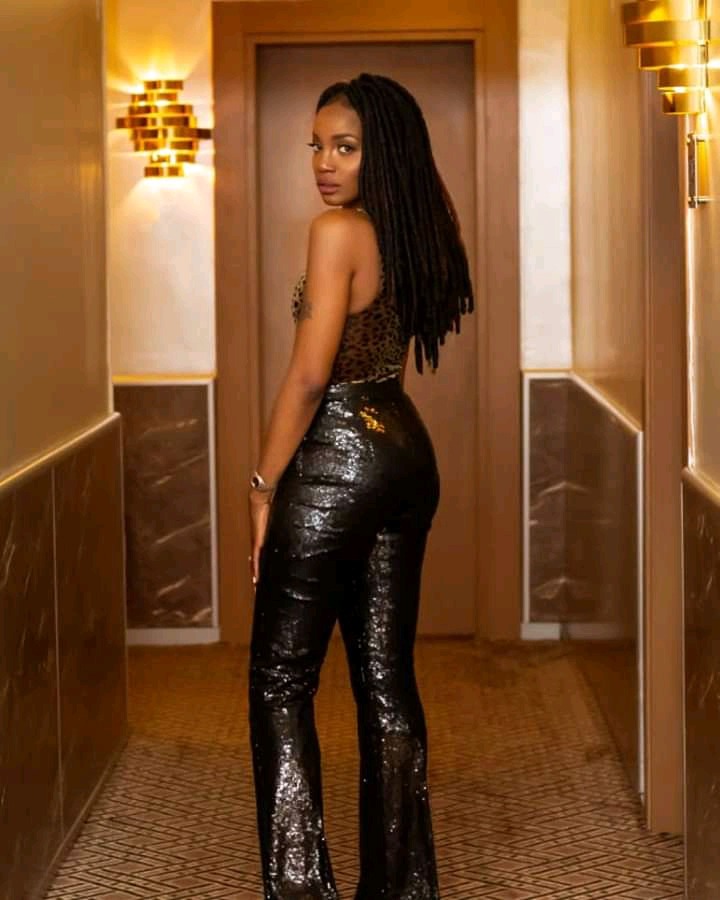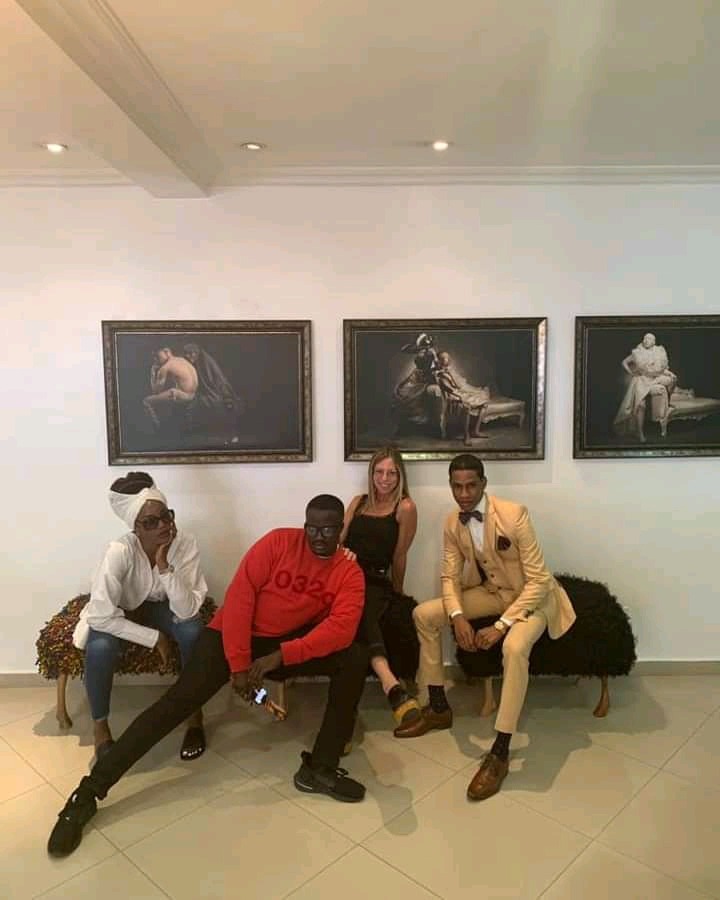 Her music career took an upswing when she signed her first ever record deal with No Apology, a record company affiliated with George Martin (commonly referred to as the " Fifth Beatle") . In 2006 , Shay formed a girl band in the UK called Boadicea ; they were managed by Ron Tom , the founder and manager of All Saints and Sugababes. The band separated after two years , and Shay decided to partake in the From Above UK singing audition . After the conclusion of the audition , she emerged as the lead vocalist for the aforementioned defunct group . The group consisted of five girls , including Shay . They got signed to Mathew Knowles ' management company after performing for him. They were taken to Houston to undergo energetic vocal and dance trainings . The group supported Beyoncé while she was in the UK for her I Am ... World Tour . They presented an award at the 2011 MTV Europe Music Awards and had their own MTV reality show called Breaking From Above , which aired in over 166 countries around the world . The group later disassembled and Shay had an opportunity to continue her management deal with Matthew Knowles , as well as secure a recording contract with Sony . Shay decided to join Flytime Music after getting an offer from them. Shay has worked with a number of musicians , including Justin Timberlake , Brian Michael Cox, Darey , Bilal , Michelle Williams , Chip , Rob Knoxx , H- Money, and Cameron Wallace.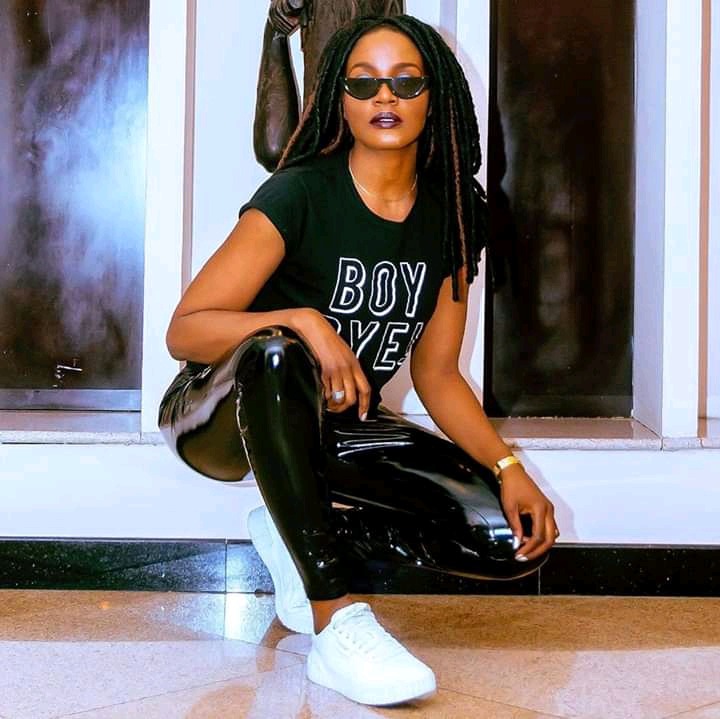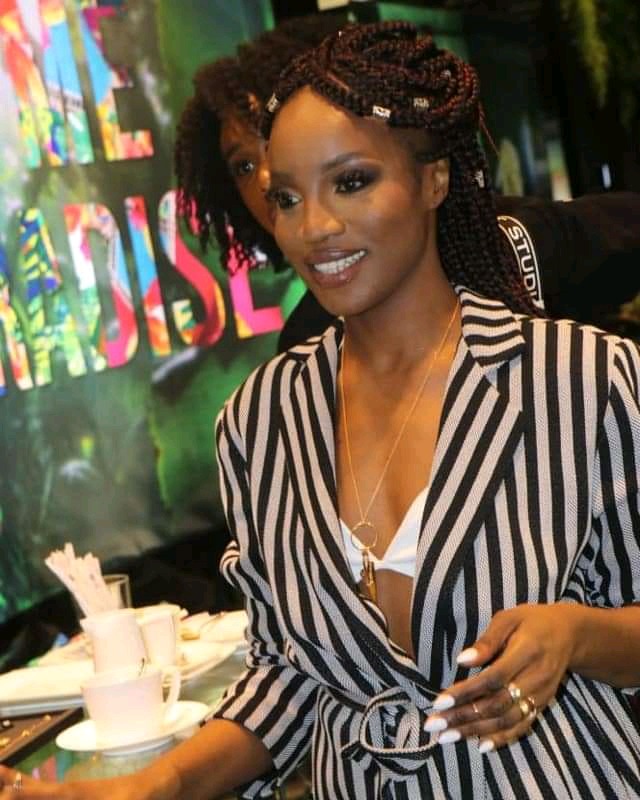 Shay was introduced to Sound Sultan during his visit to London in 2011 . After listening to some of her demos , Sultan convinced her to relocate to Nigeria and pursue her musical career there. During a project with Sound Sultan in the UK , Shay was introduced to Cecil Hammond of Flytime Promotions . Hammond signed Shay to his record label ( Flytime Music ) and decided to launch her solo career in Nigeria . In 2013 , Shay departed the record label. During a November 2013 interview with Kehinde Ajose of Vanguard , Shay said she joined Flytime Music to promote her brand. She said that while signed to the record label, she was very much in control of her brand. Moreover , she said she still has a relationship with the label.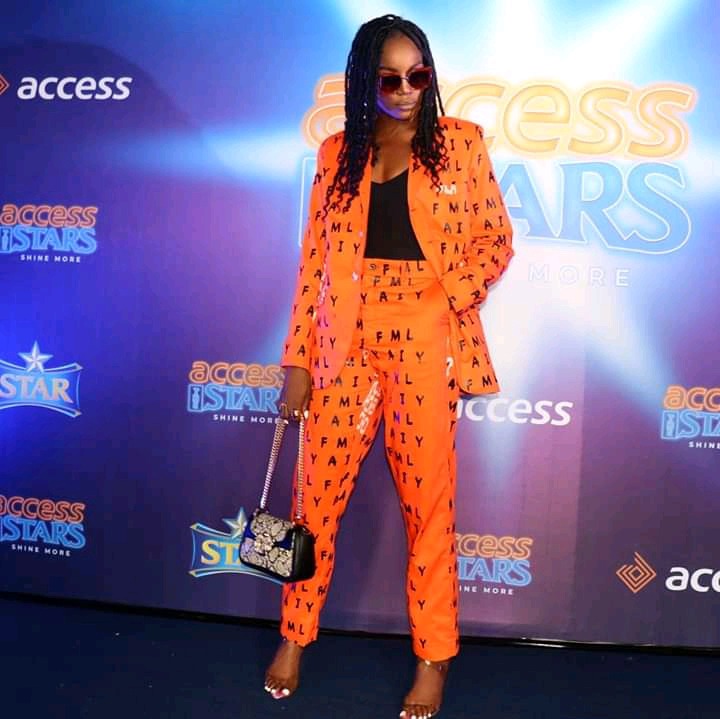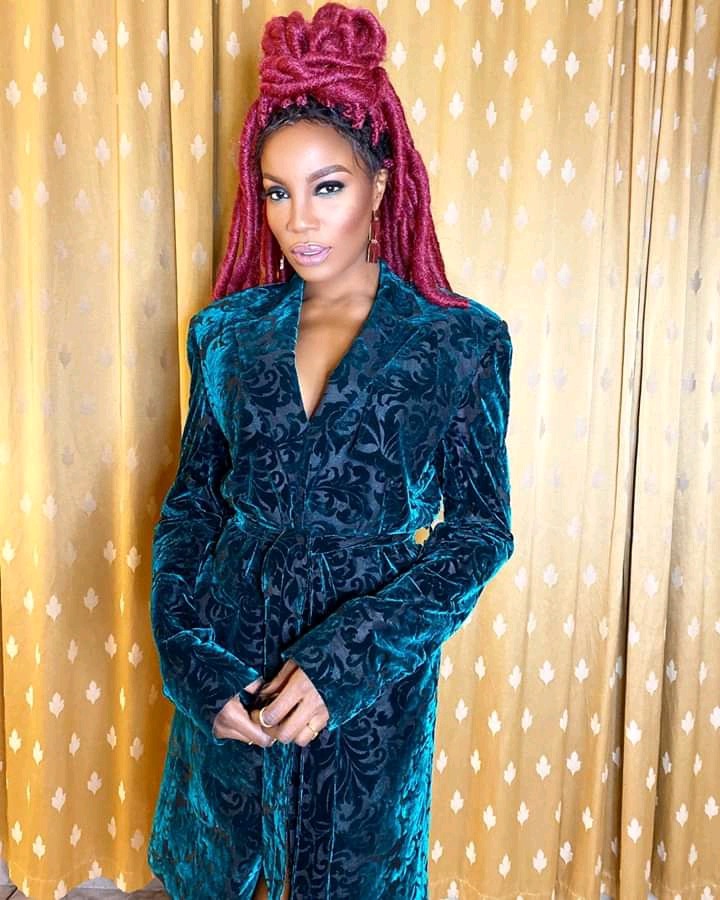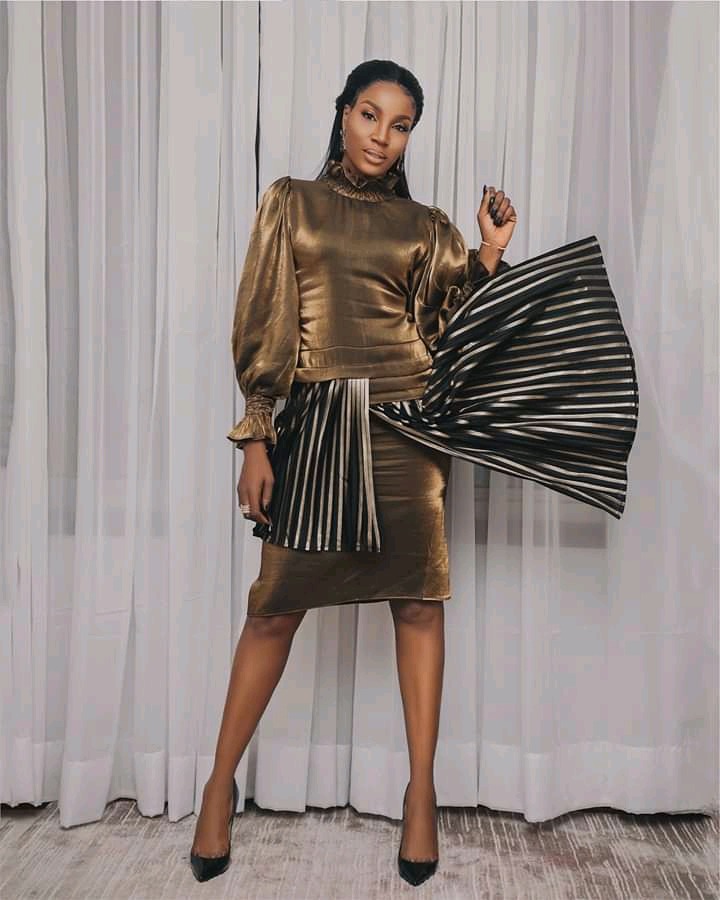 Although her musical style is primarily a combination of Afropop and R & B , Shay doesn ' t conform to a particular genre of music . She believes that her musical prowess spans different genres . She also said that her music draws from things that inspire her . Shay has cited her mother , Matthew Knowles , 2 face Idibia , Beyoncé , Tina Turner, Sound Sultan , Wizkid, and Omawumi as mentors.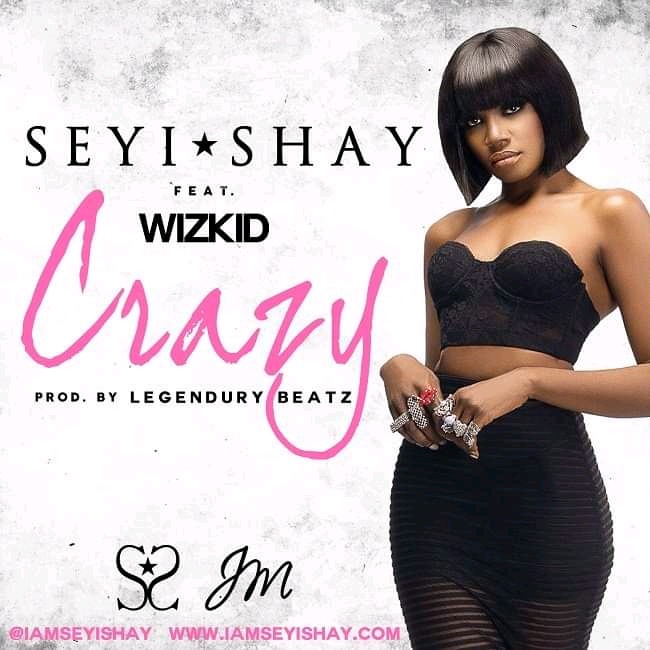 #3. Mayorkun
Adewale Mayowa Emmanuel popularly known as Mayorkun is a fast rising Nigerian singer, songwriter, stage performer and a recording artiste. He was born on 8th April 1994 in Osun State in the south western part of Nigeria to the Adewale family. He is currently 26 years old.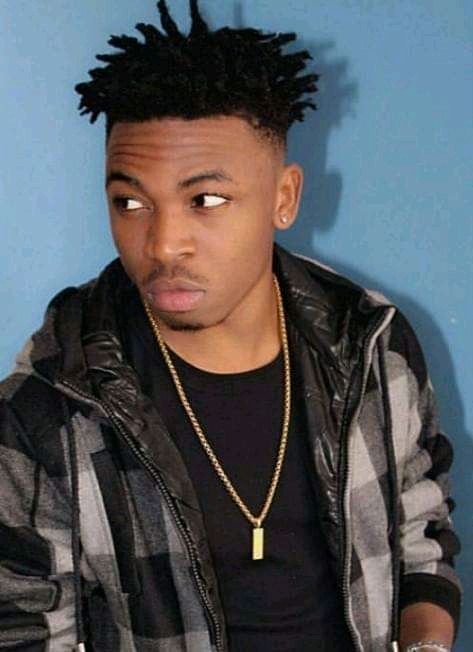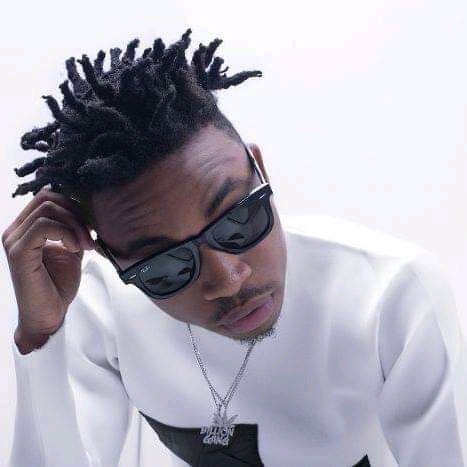 He is very gifted, skillful, creative and talented. Mayorkun rose to fame with his hit single "Eleko". His father is a professional musician while his mother, Toyin Adewale is a popular Nigerian Yoruba actress while his uncle, Segun Adewale is also a musical artiste.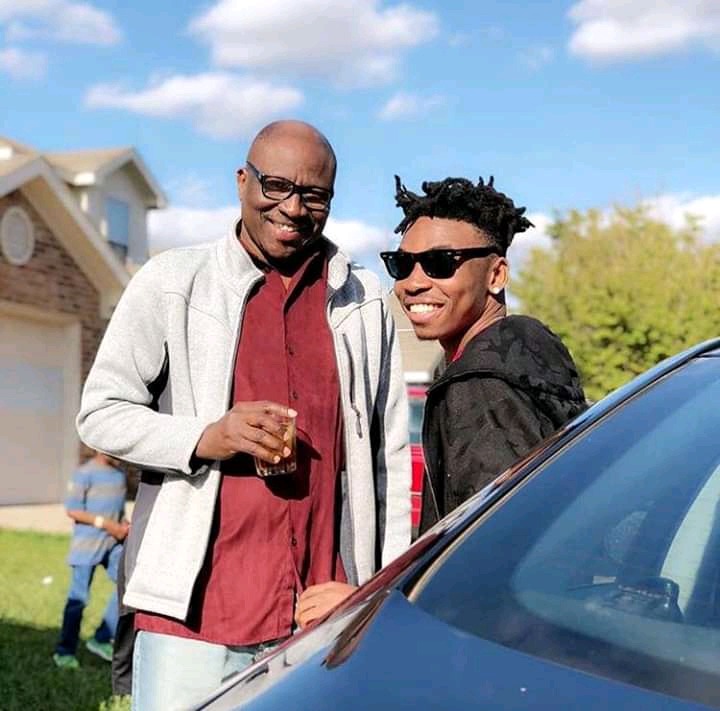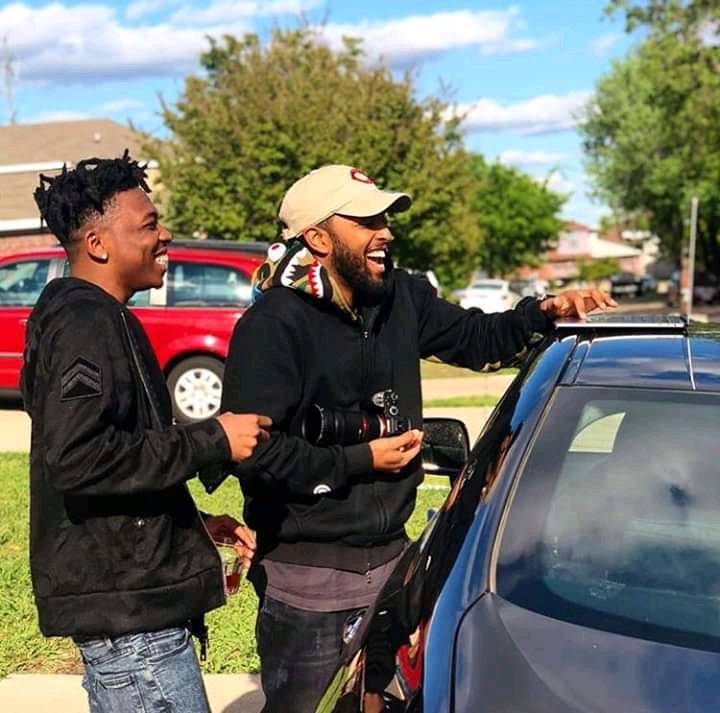 Mayorkun attended Living-Spring Montessori in Lagos, Nigeria and obtained his First School Leaving Certificate. After completing his primary school education, Mayorkun proceeded to Hi Grade College in Lagos, Nigeria and obtained his West African Senior School Certificate.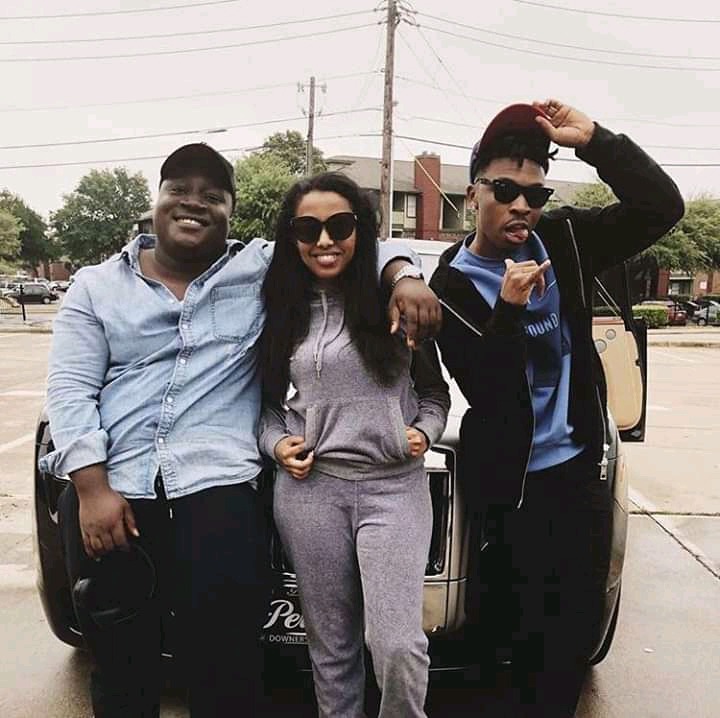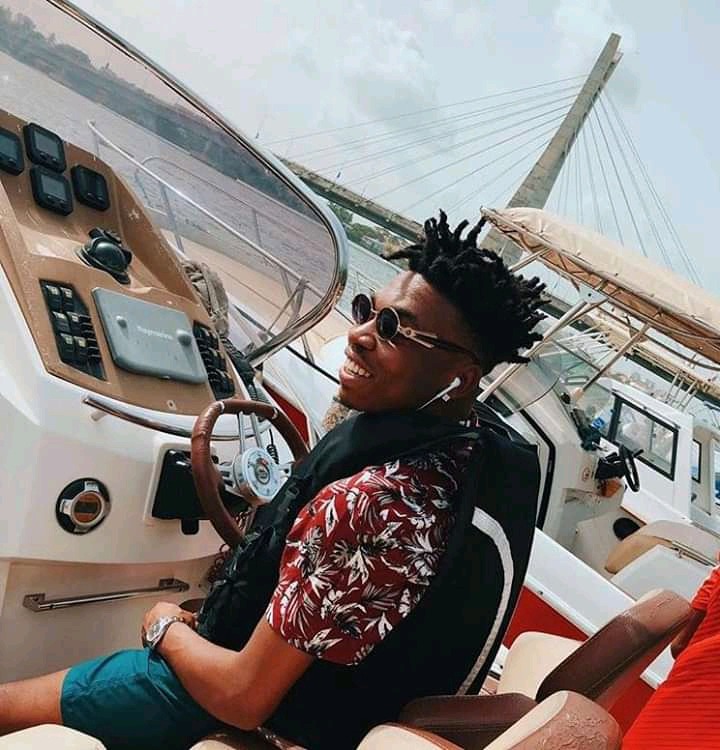 After completing his primary and secondary school education, Mayorkun proceeded to University of Lagos and graduated with a Bachelor's Degree in Accounting. After completing his university education and National Youth Service (NYSC), Mayorkun got a job with a reputable bank.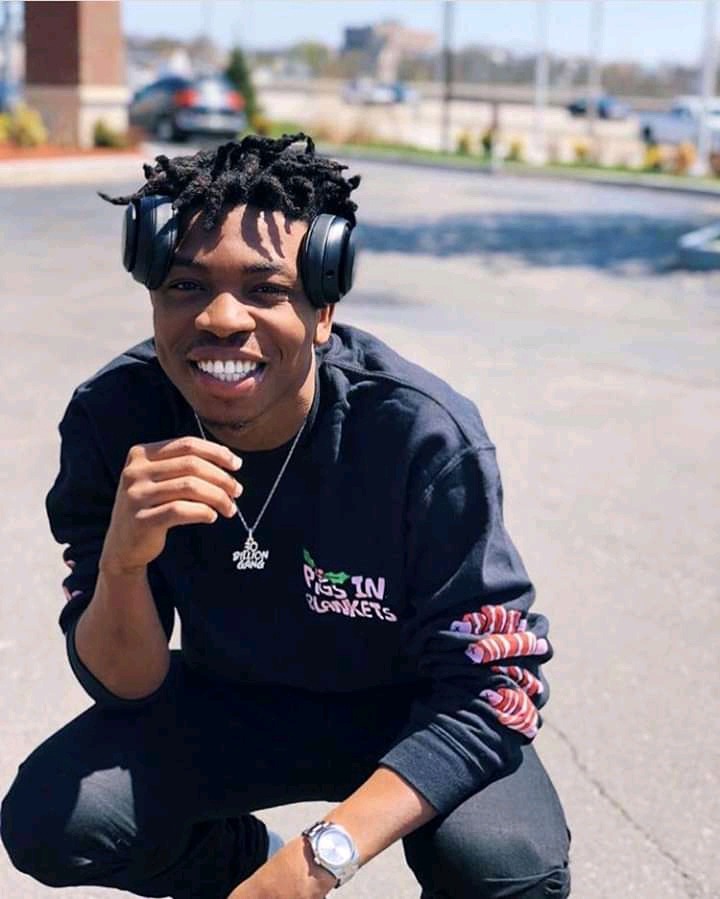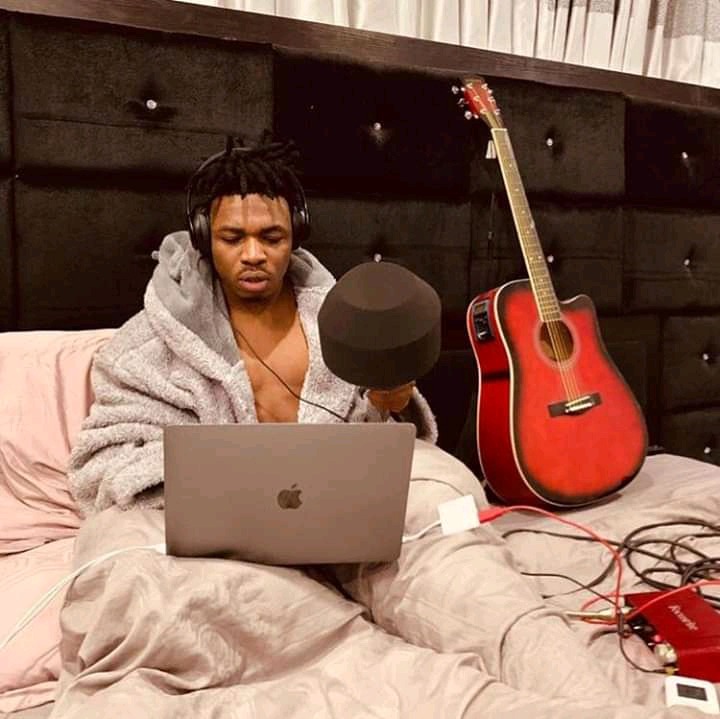 His career as an entertainer started professionally when he quit his bank job, and got signed on the same day into Davido Music Worldwide (DMW), a record label headed by Davido. Mayorkun was signed to the record label after Davido came across Mayorkun's few seconds video where he sang Davido's song.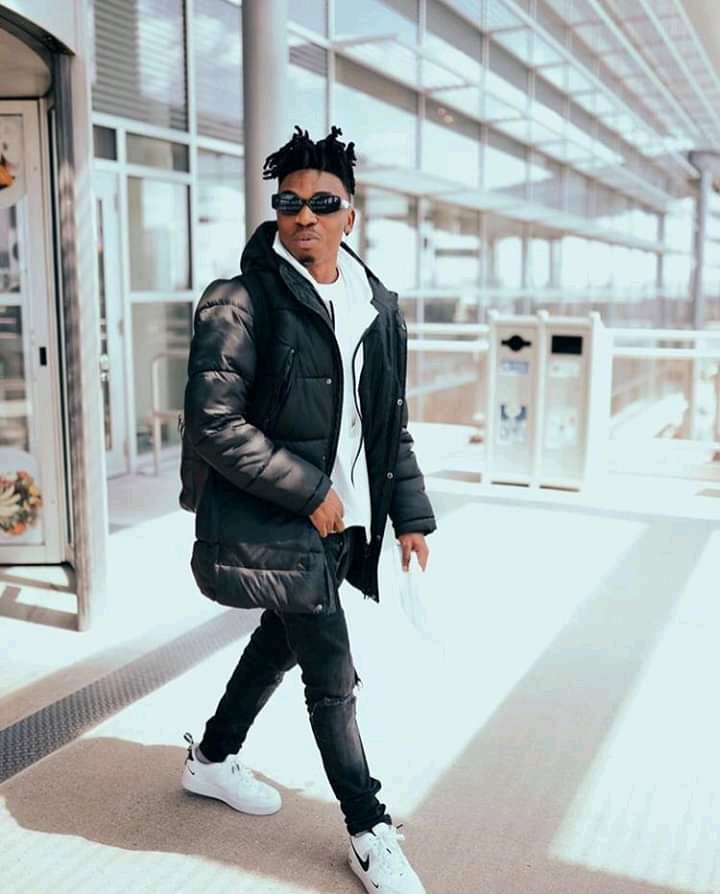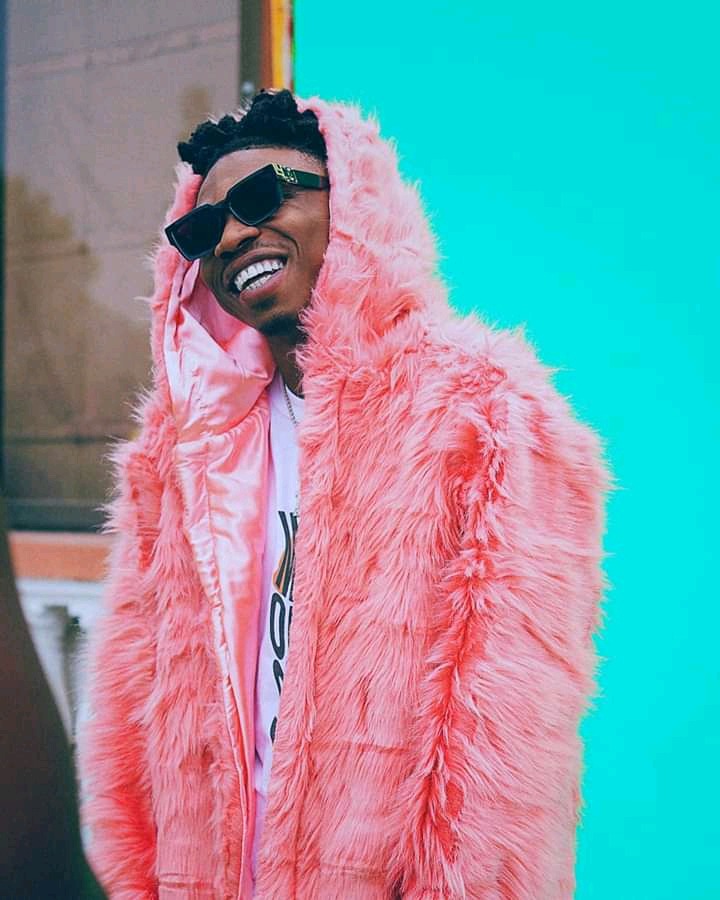 Ever since he was signed into DMW, Mayorkun has been growing consistently dishing out hits back to back. His first ever hit song "Eleko" produced by Puffy Tee was given a visual treatment which gained more than one million YouTube views on the first week of its release.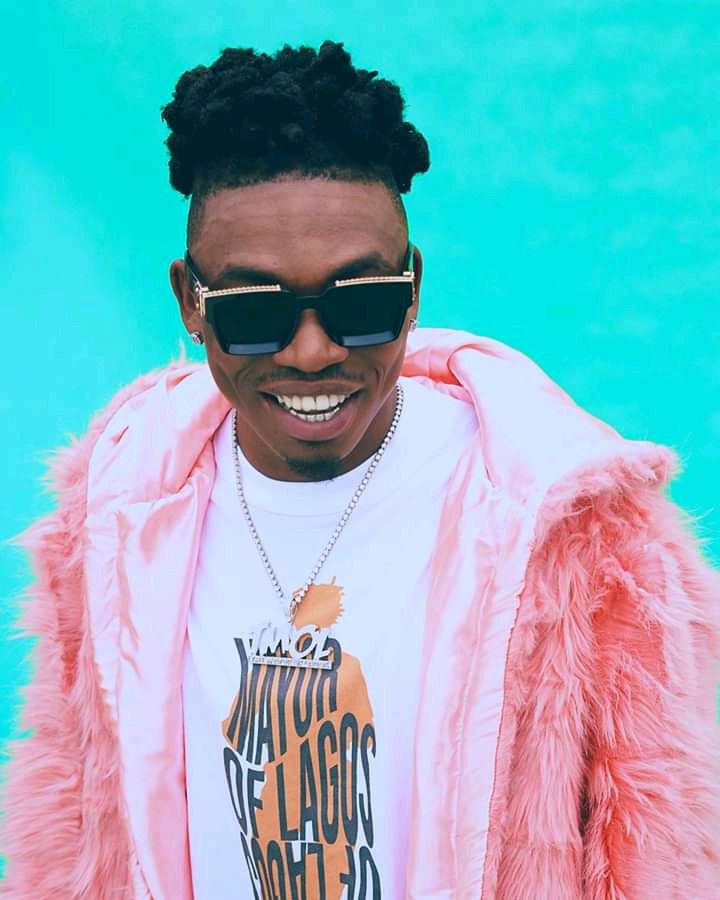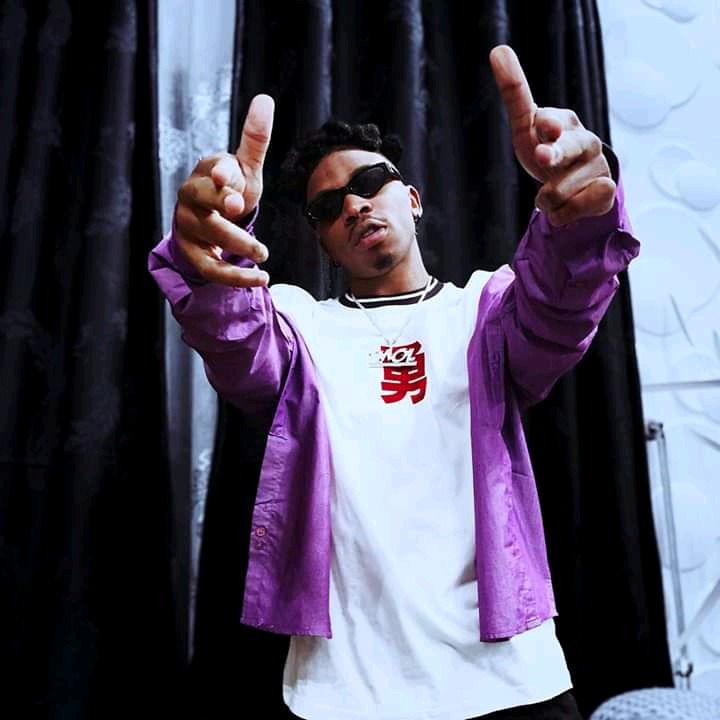 According to Mayorkun, 2face Idibia, Pasuma and King Sunny Ade are his role models. Mayorkun has released hit singles like Eleko, Back 2 Back, Alele, Mama, Love You Tire, Prayer, Tonight, Yawa, Touch Down, Che Che, etc.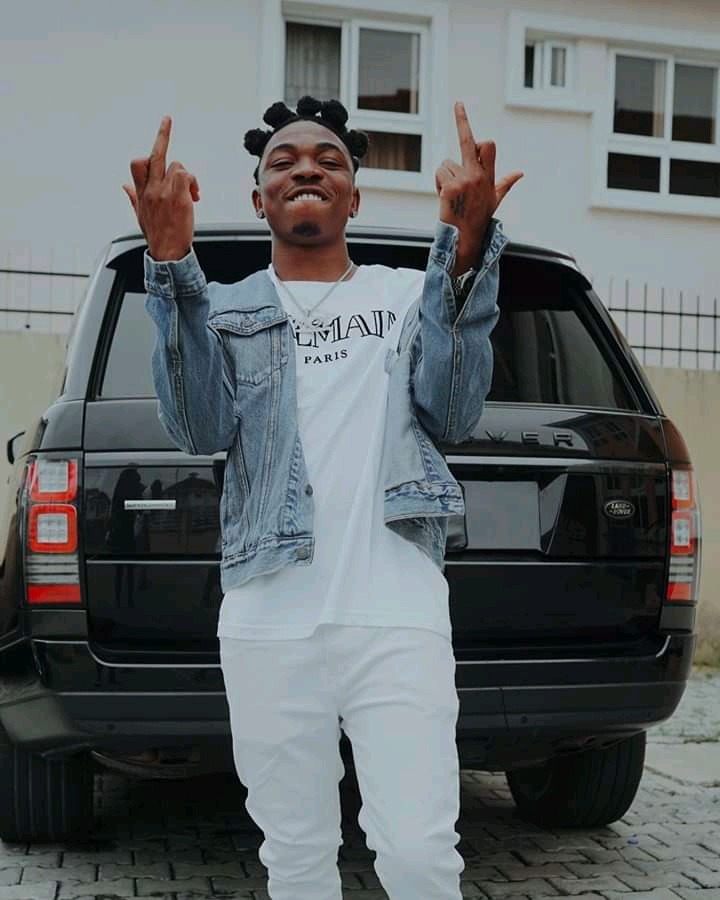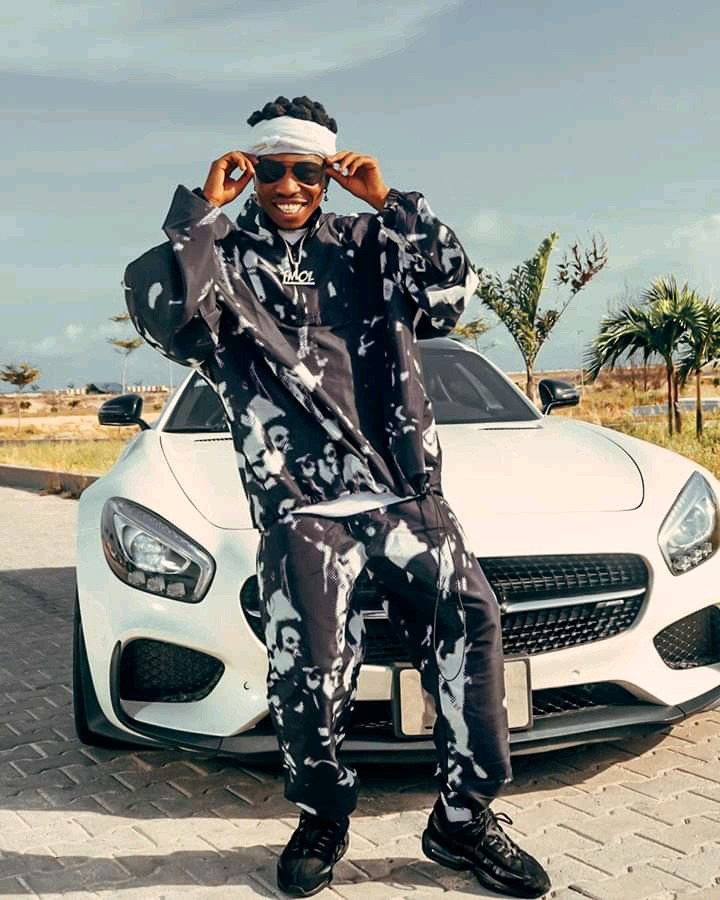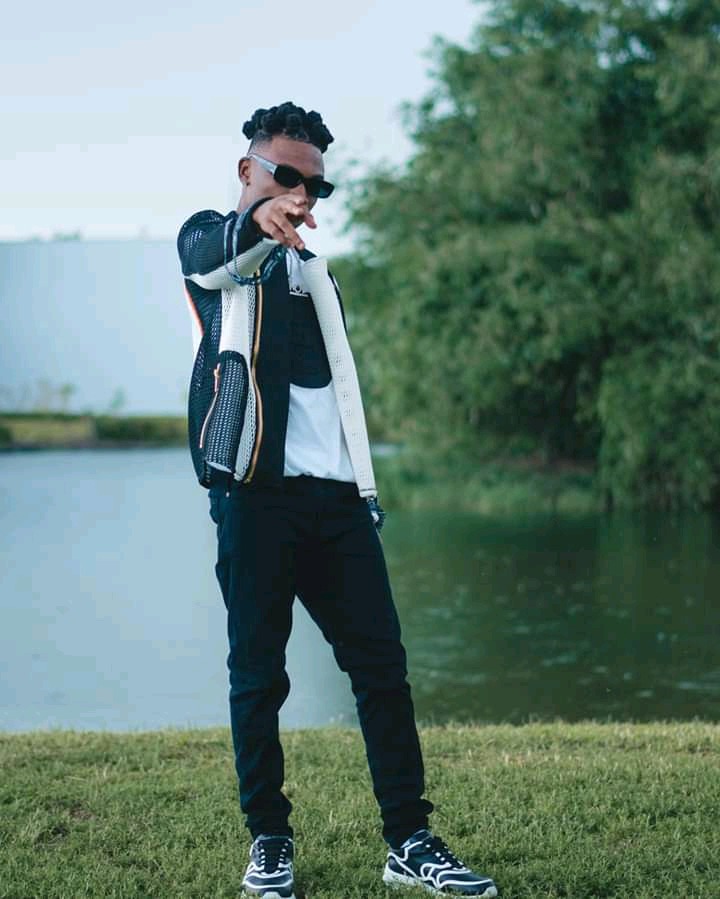 Mayorkun in the cause of his career as a musician have won several awards. In 2016, he won the Most Promising Act of the Year, Song of the Year and Best New Talent all at the City People Entertainment Awards. He also won the Rookie of the Year Award at the Headies and Hip TV Awards.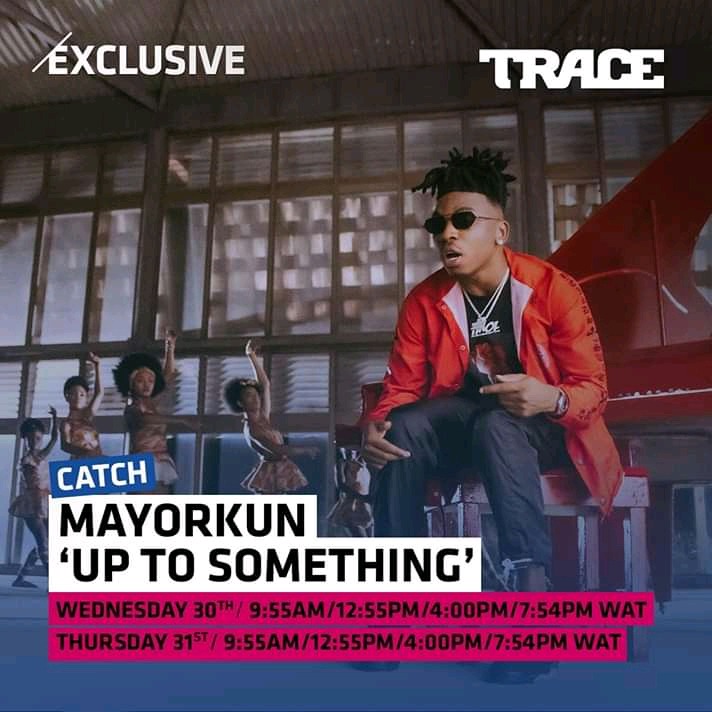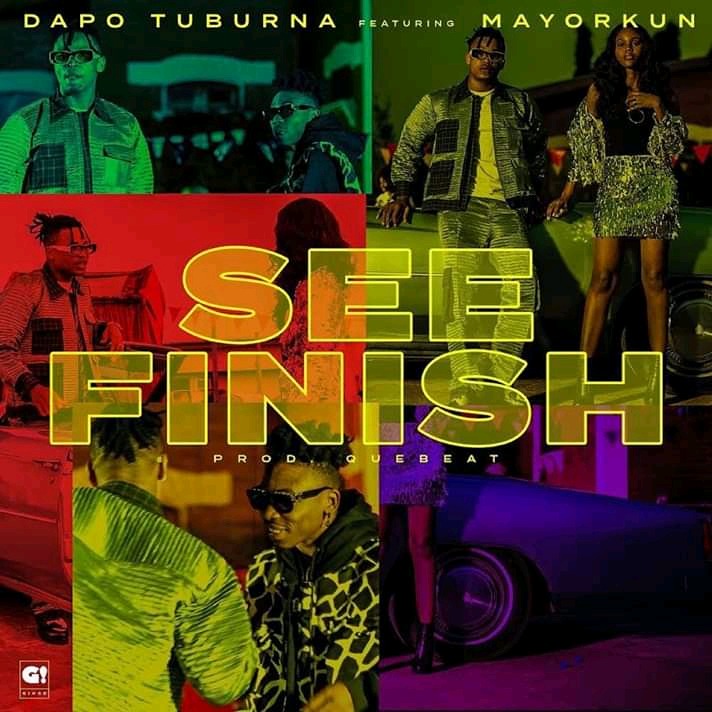 #4. Mo'Cheddah
Modupe-Oreoluwa Oyeyemi Ola, born October 16, 1990, known by her stage name Mo'Cheddah (sometimes stylized as Mocheeda or Mocheddah), is a Nigerian rapper and singer. She released her debut studio album, Franchise Celebrity (2010), while signed to Knighthouse Entertainment. The album was preceded by the 2009 promotional single "If You Want Me". She parted ways with Knighthouse in February 2012 and established her own label, Cheddah Music.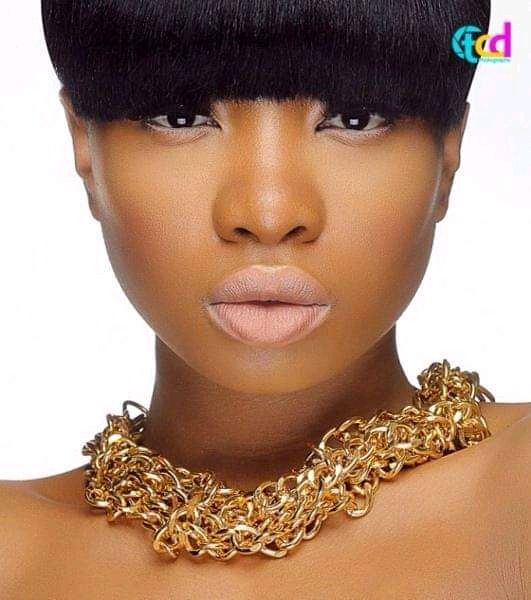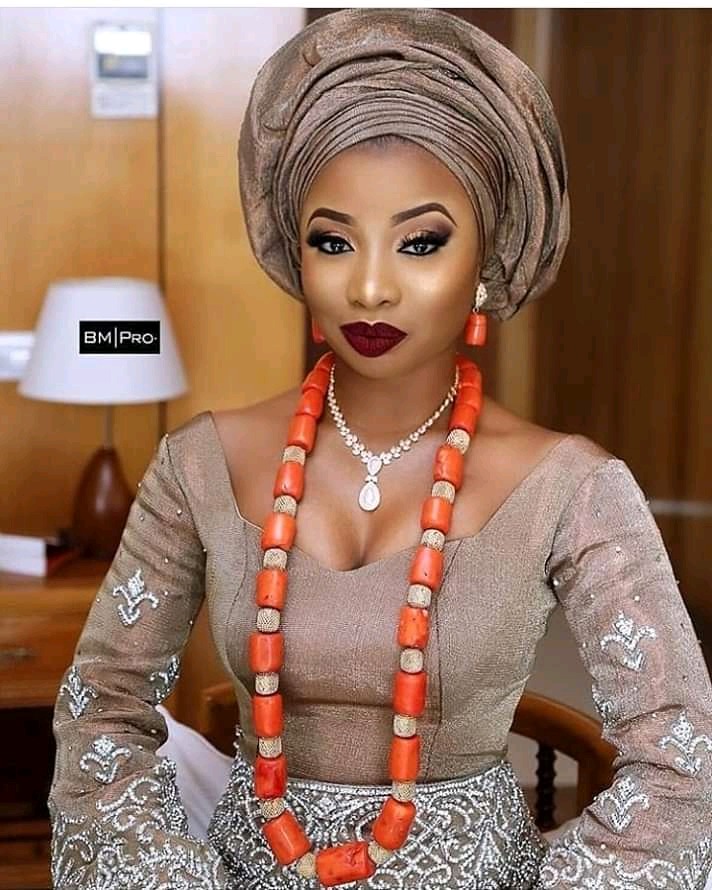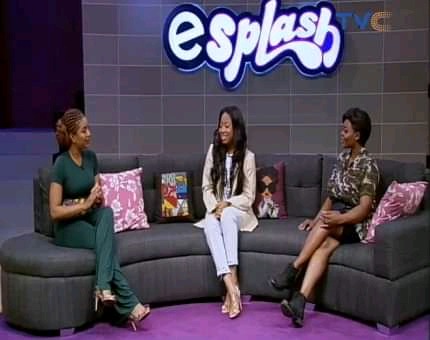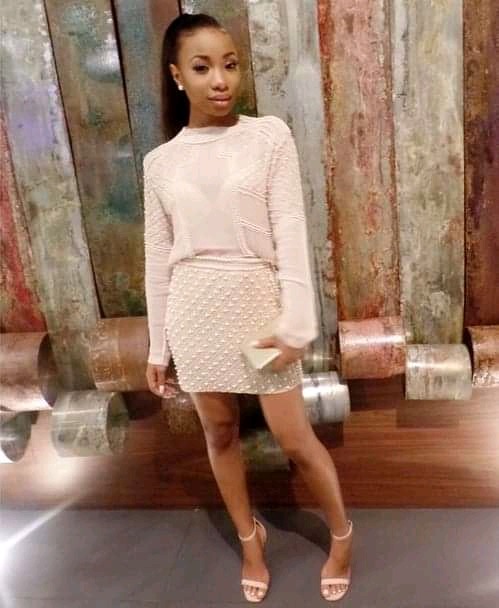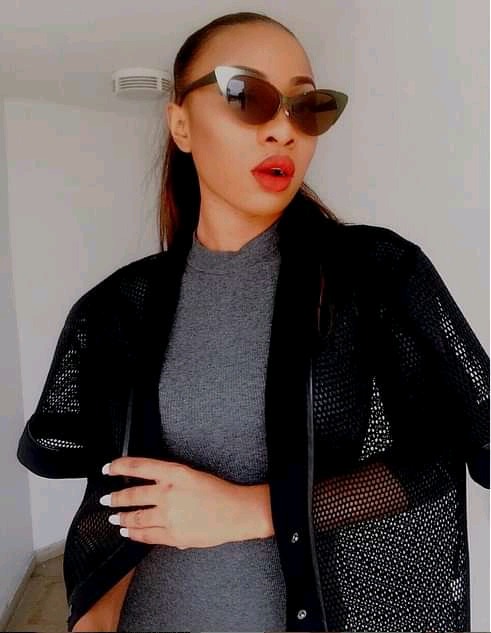 Mo'Cheddah, the fourth of five children, was born in Lagos , though her family roots are in Osun State. She completed her primary education at the University of Lagos Staff School in Yaba, Lagos and later enrolled at Our Lady of Apostles, Yaba where she would complete her secondary education. She is a creative arts graduate from the University of Lagos . Mo'Cheddah started exploring her creative side at age 12. She was initially interested in acting, but later transitioned to singing. She signed a record deal with Knighthouse. She later left and founded her own record label mocheddah music. she began working on her second album which was due to be released in 2016.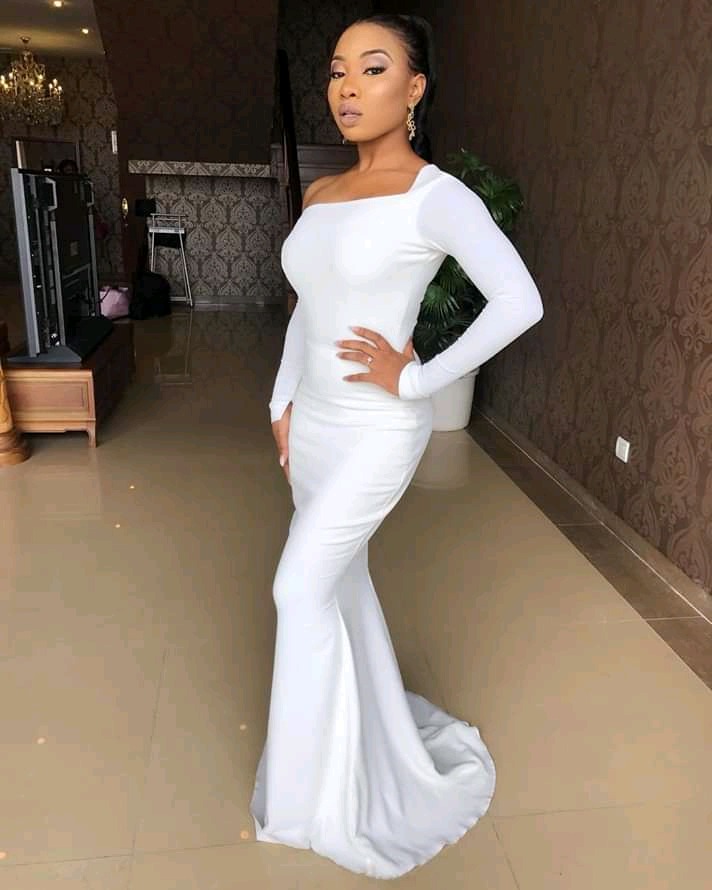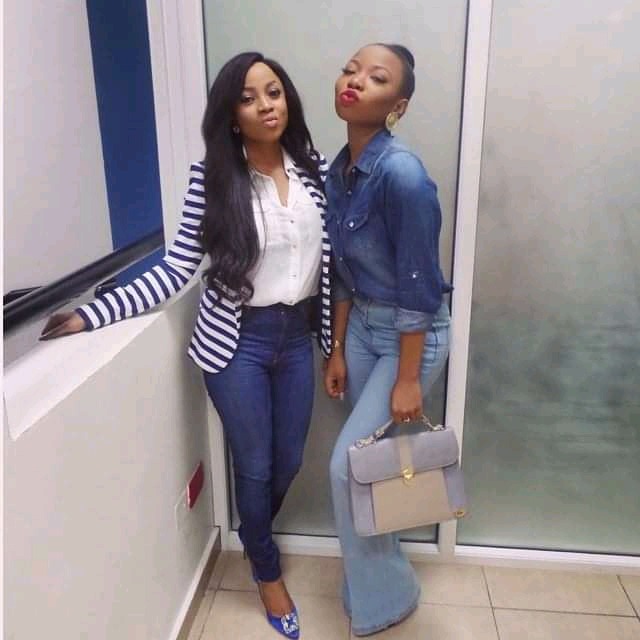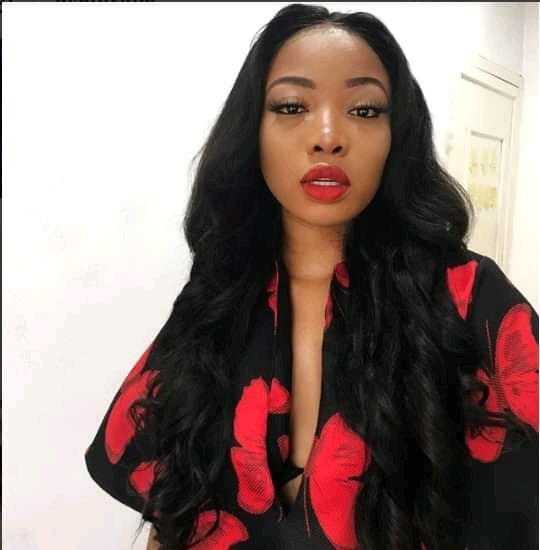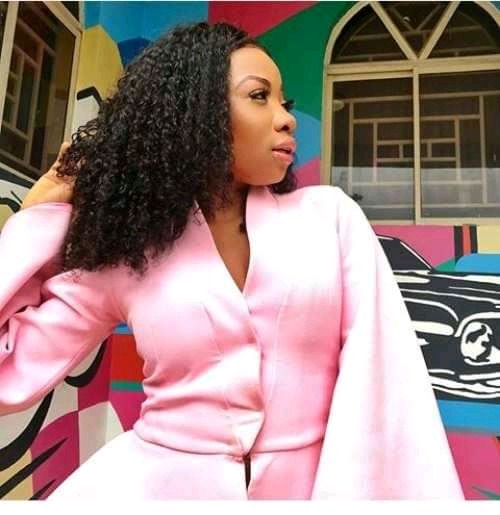 Mo'Cheddah also has a secondary career as a fashion designer.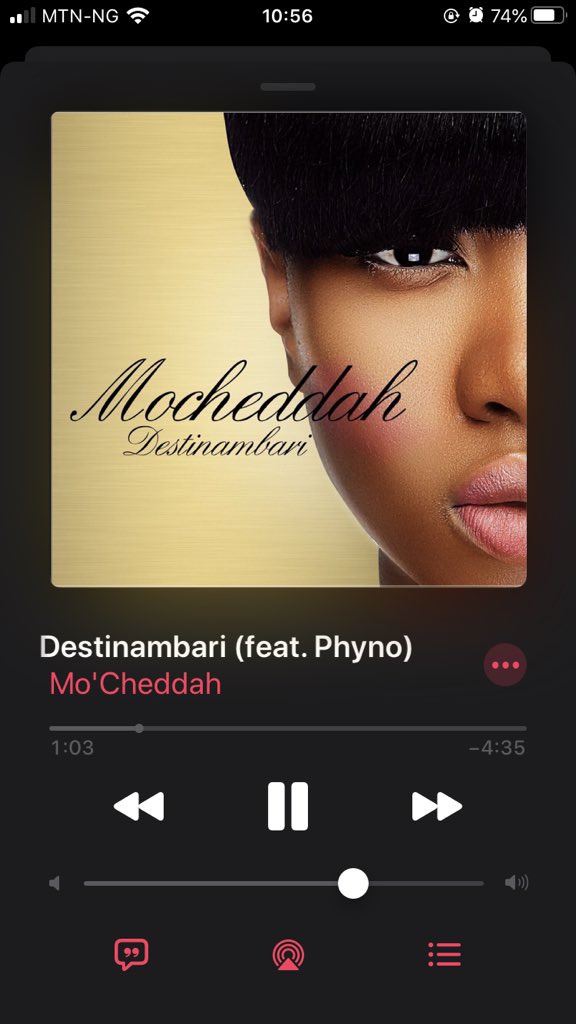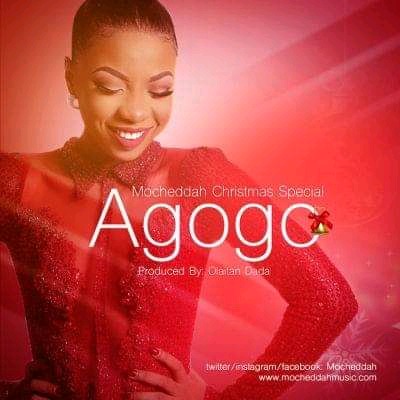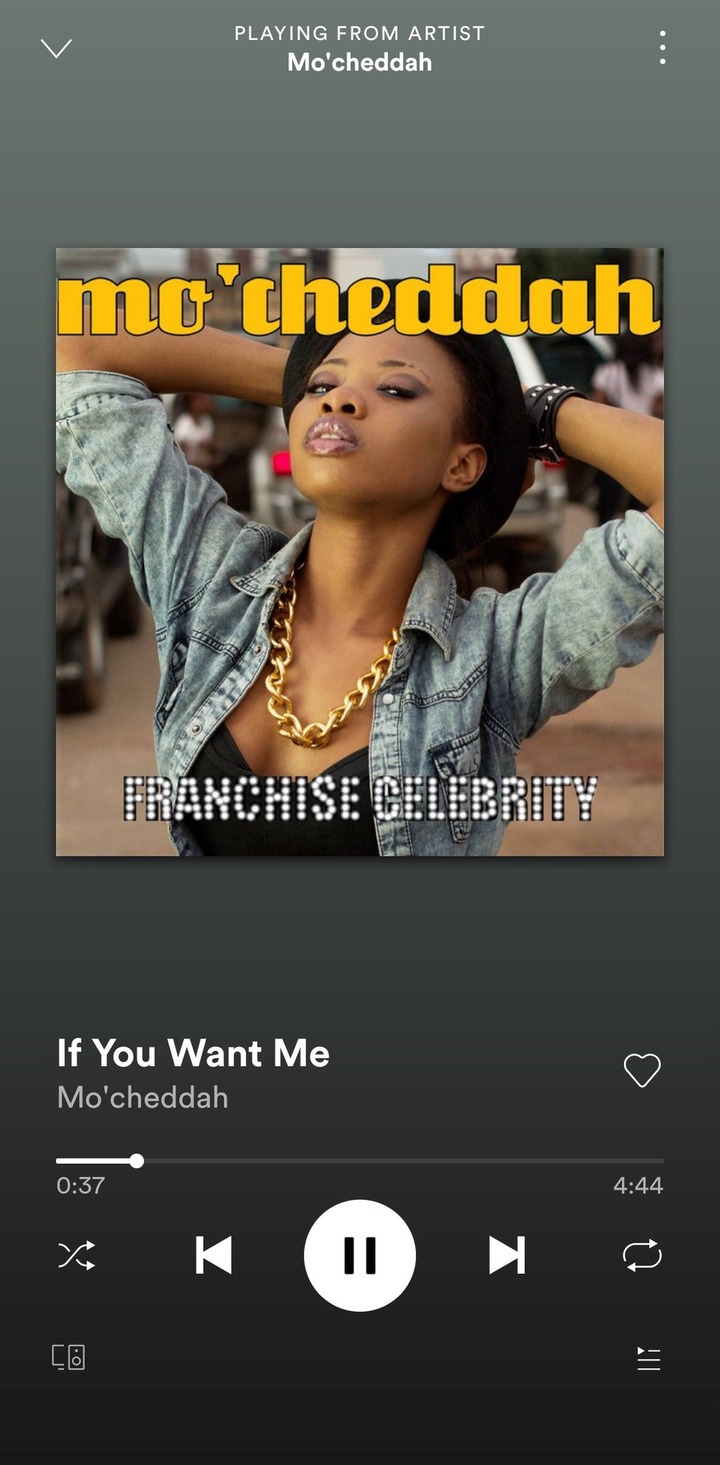 #5. Sina Rambo
Sina Rambo or Shina Rambo is a Nigerian musician and rapper. His real name is Shina Adeleke, and he is a cousin to the popular Nigerian musician Davido. Sina Rambo was born in the United States, and he spent the early part of his life there. He later relocated to Nigeria with his brother B-Red and his cousin Davido to pursue music as a career. Sina Rambo is a well-educated person. He studied Psychology at Lead City University, Ibadan.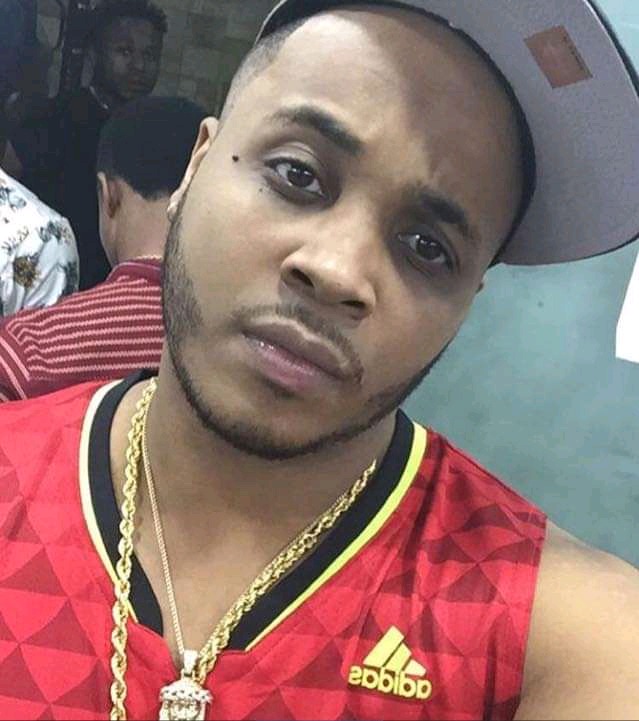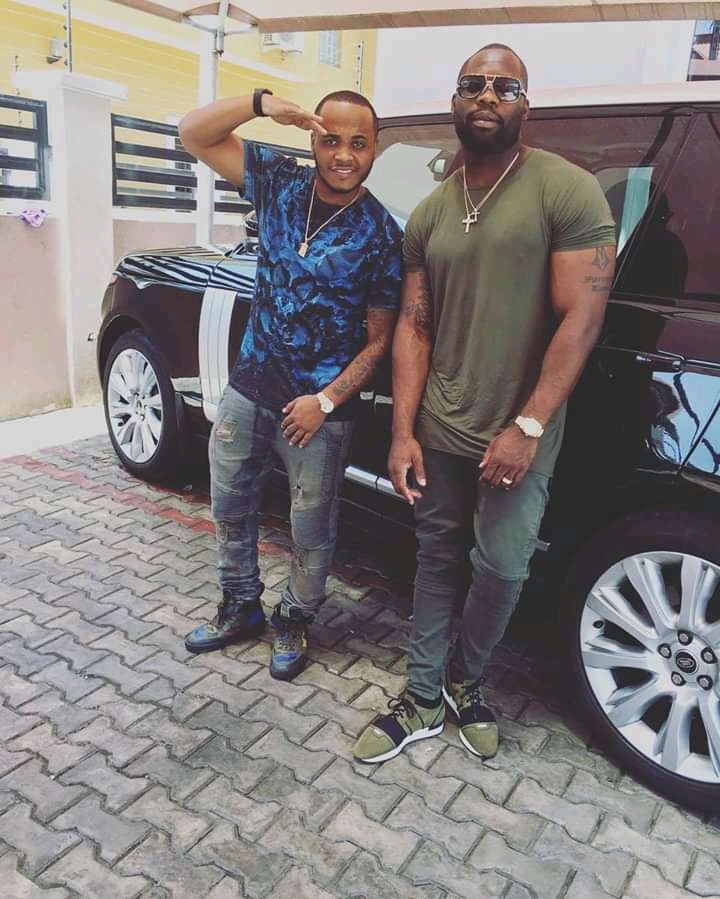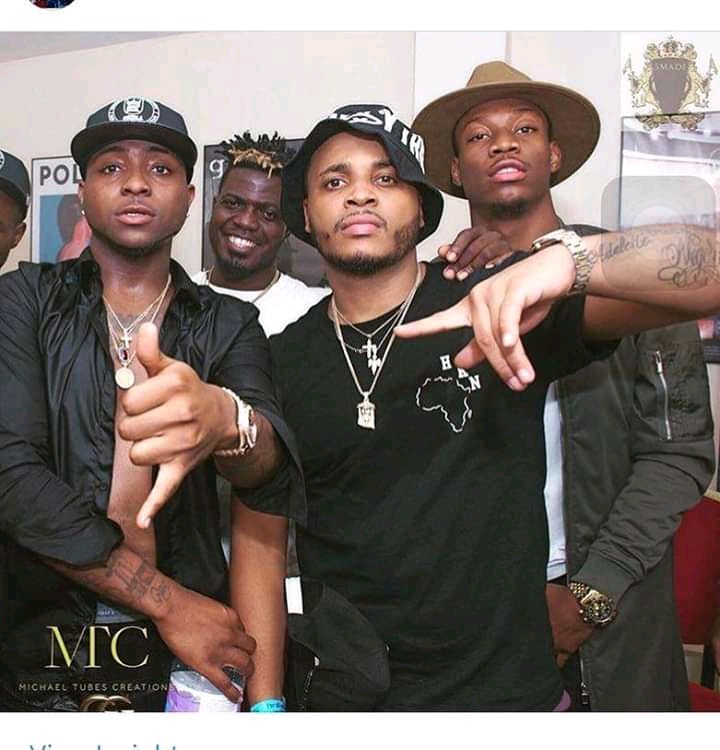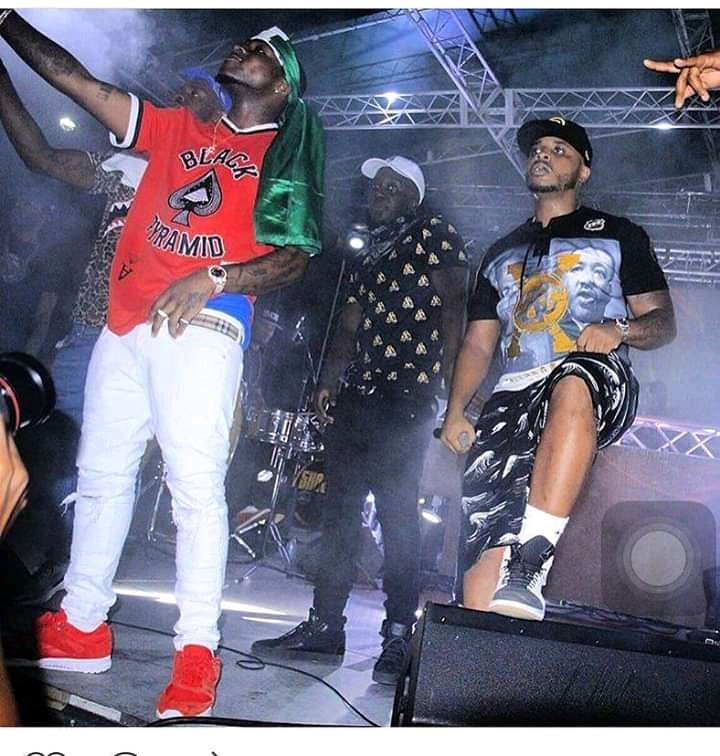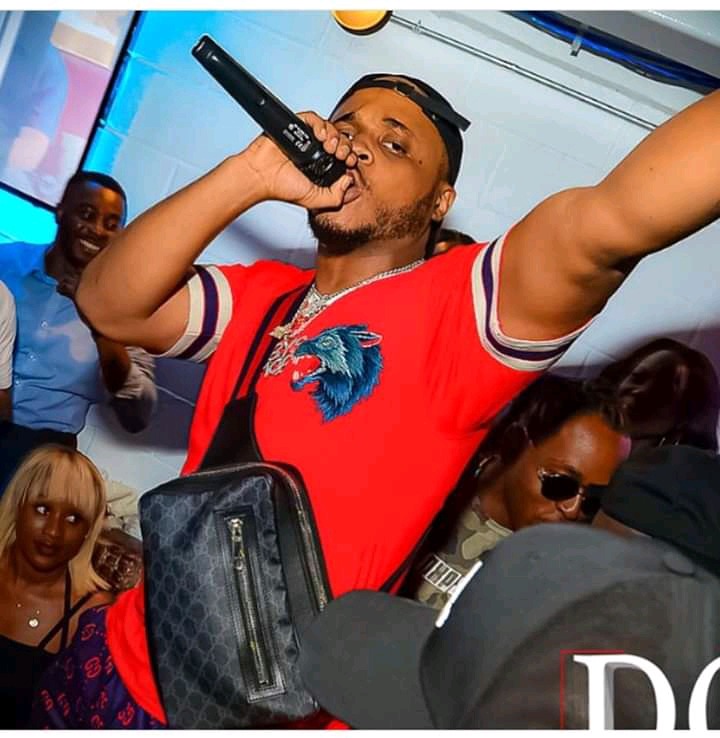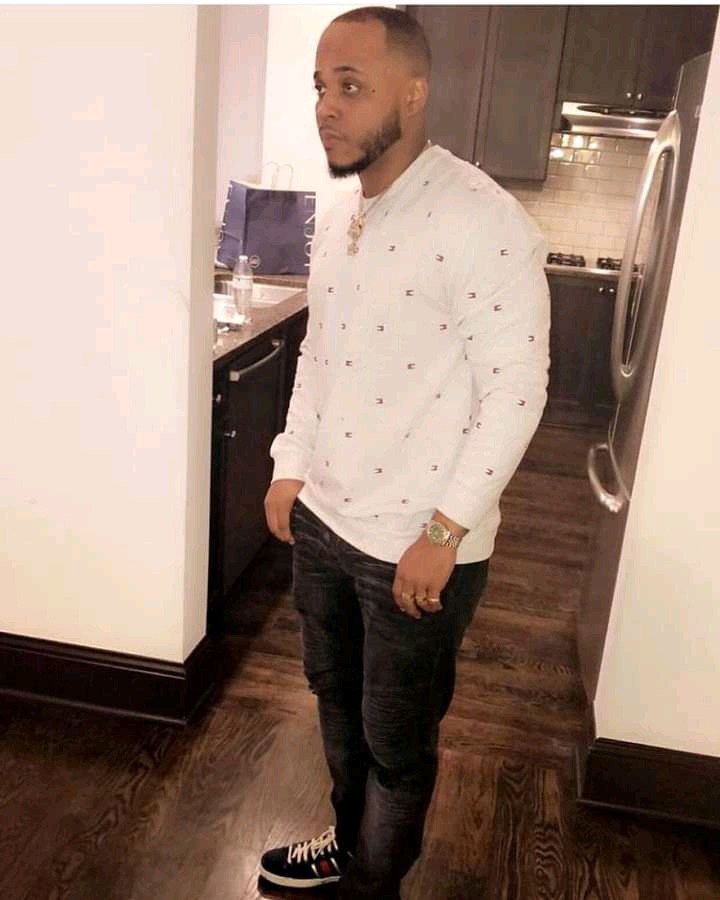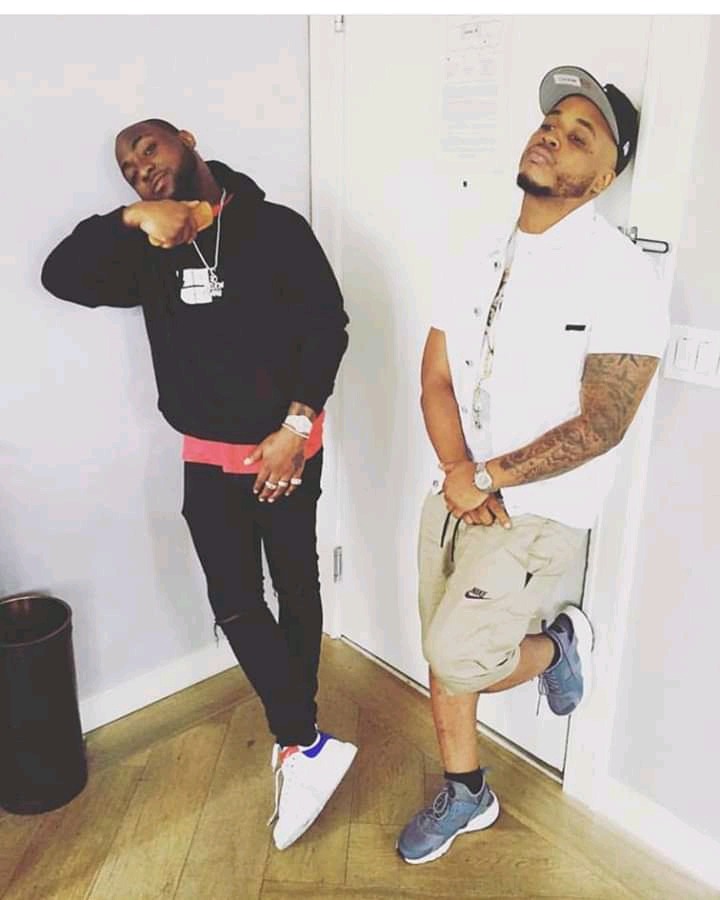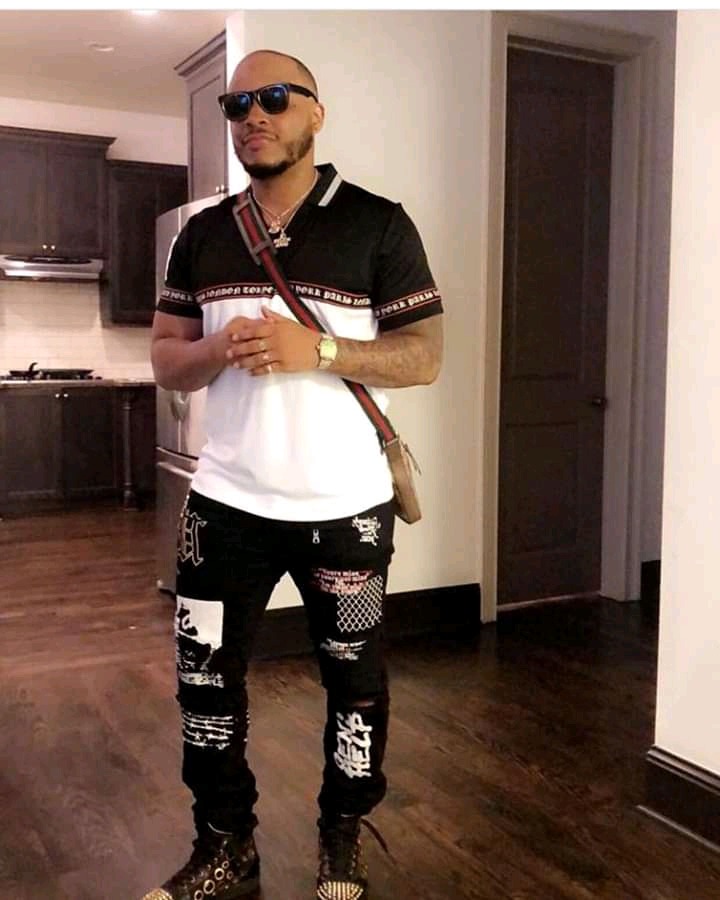 When he was in the United States, he became a part of a music group Kb International which has his brother and his cousin as members. He moved to Nigeria and signed a contract with his cousin Davido's music label HKN Music in 2012. The music label is run by Davido and his older brother, Adewale Adeleke. Some of the most popular Sina Rambo songs include: Ijo Sina featuring Davido, Wa Ba Mi Lo featuring Davido, Earthquake featuring Davido, Ijile, Hustlin featuring Ice Prince, Dari Jimi.
#6. B-Red
B-Red is an Afropop, RnB singer and he is the younger brother of Sina Rambo and cousin to popular Nigerian musician Davido. His real name is Adebayo Adeleke while B-Red is his stage name. He was born on the 23rd of July in Atlanta Georgia.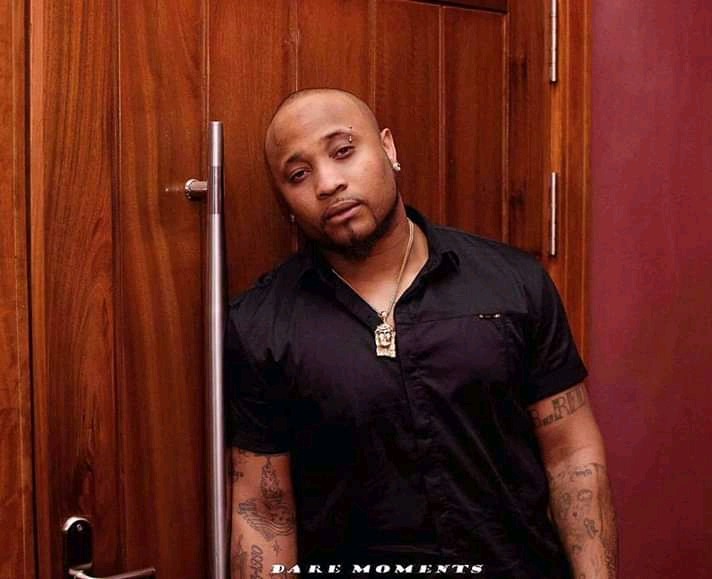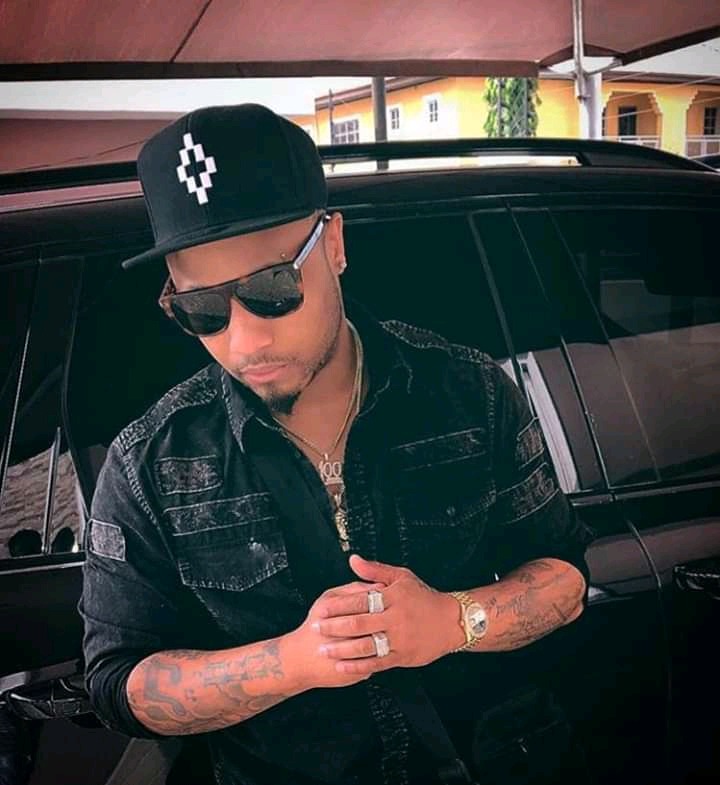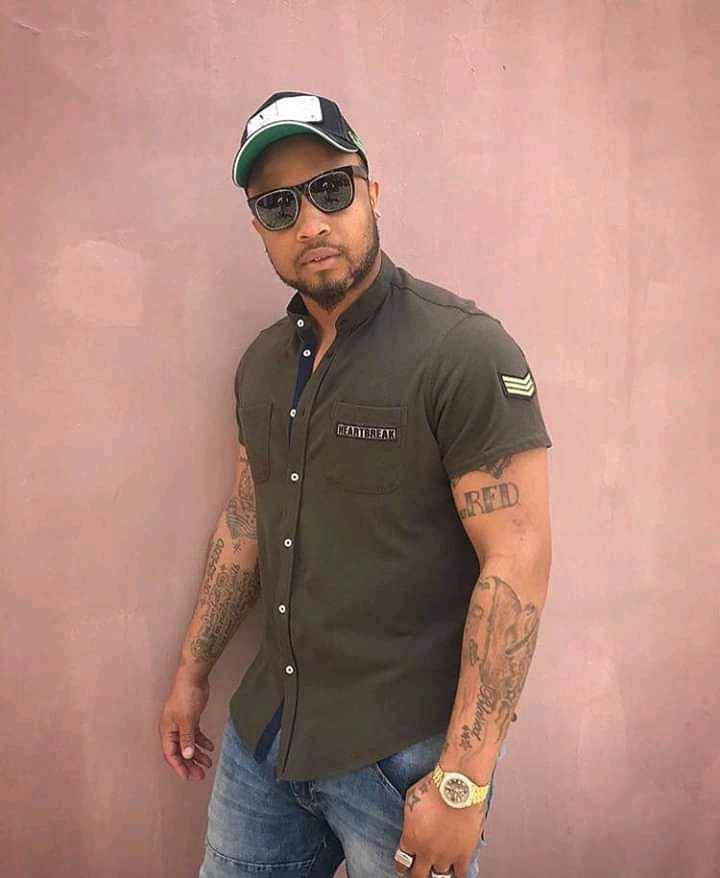 He is well-known for his attractive facial look, and he is known to be the ladies' favourite. He is also the hype man for his cousin Davido. He is currently signed to his cousin's music label, HKN Music.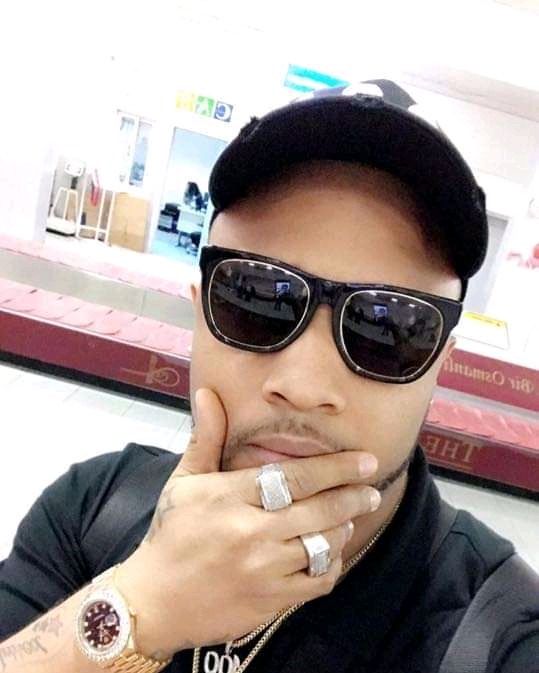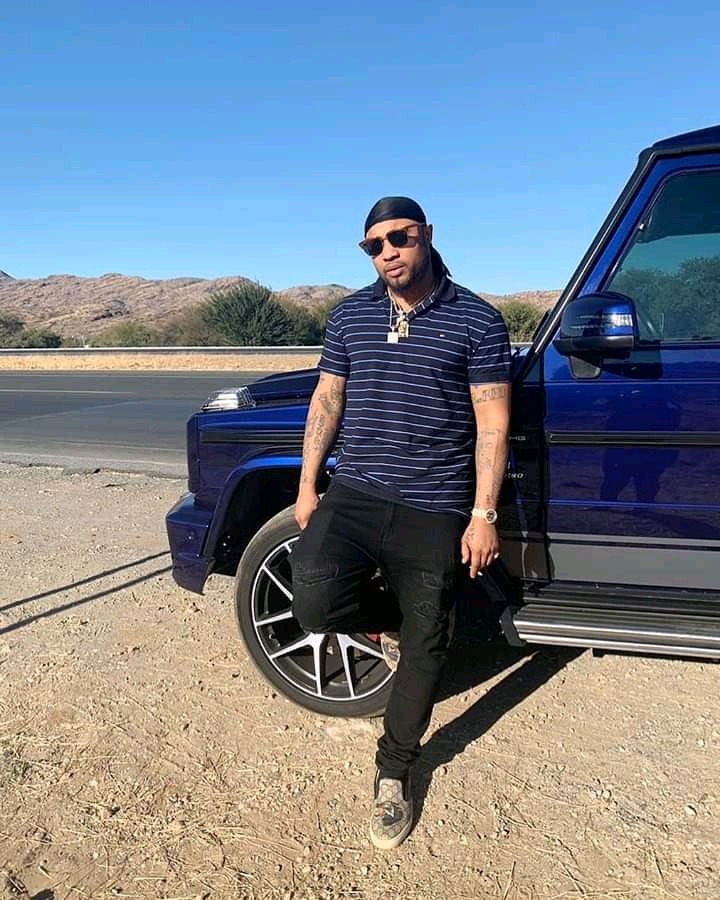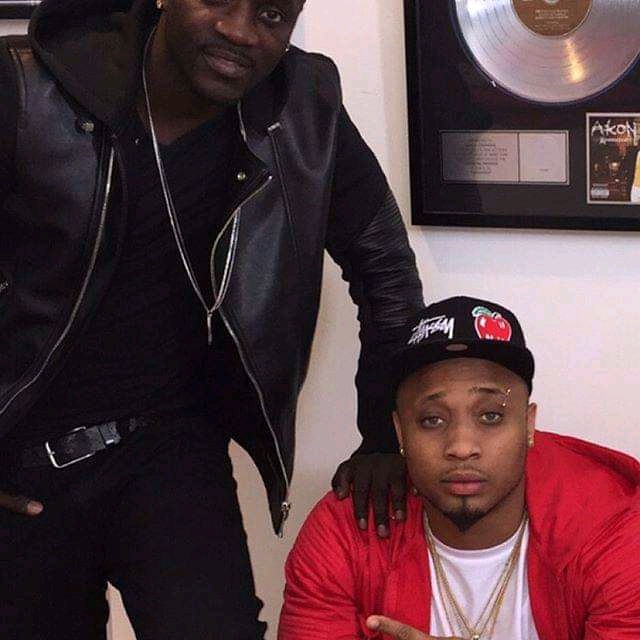 B-Red has always had passion for music from a very young age. He began playing drums when he was six years old. By the time he was sixteen years old, he had started singing and producing songs. He began his music career with his brother Sina Rambo and his cousin Davido.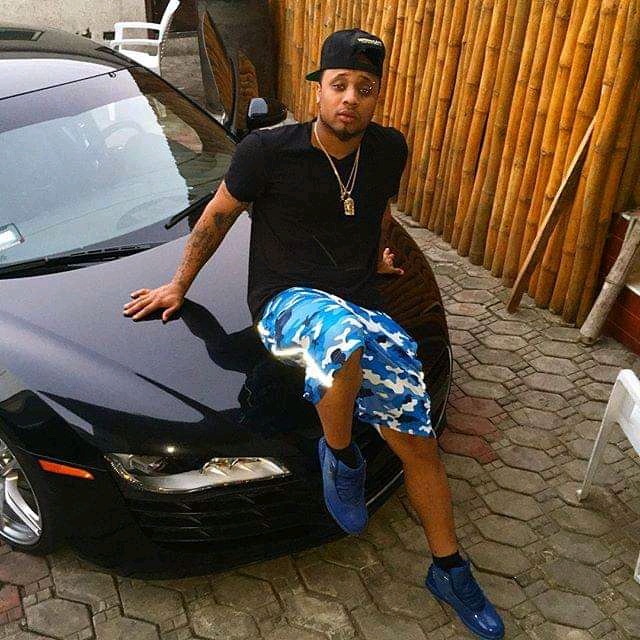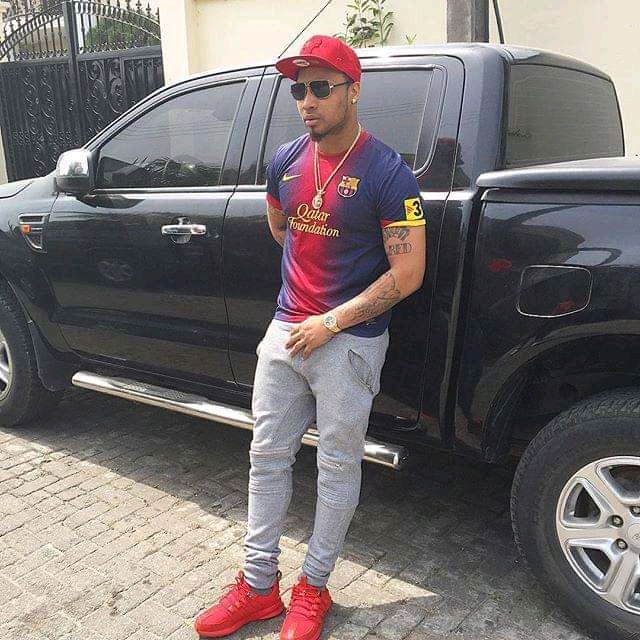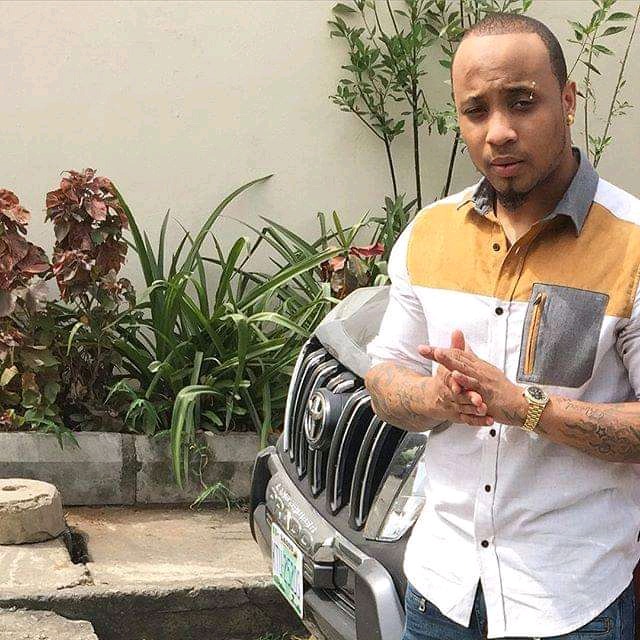 They started a band in Atlanta known as Kb International. He later moves to Nigeria with his brother and cousin to pursue his music career on home soil. He officially joined and signed a contract with his cousin Davido's music label HKN Music label in February 2013. He released his first single Insane Girl featuring Davido in it. The song was produced by popular producer Shizzi, and it soon became a hit.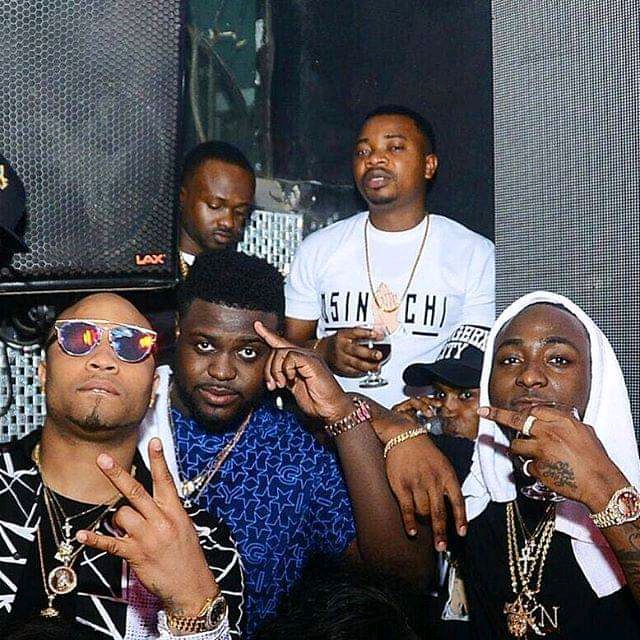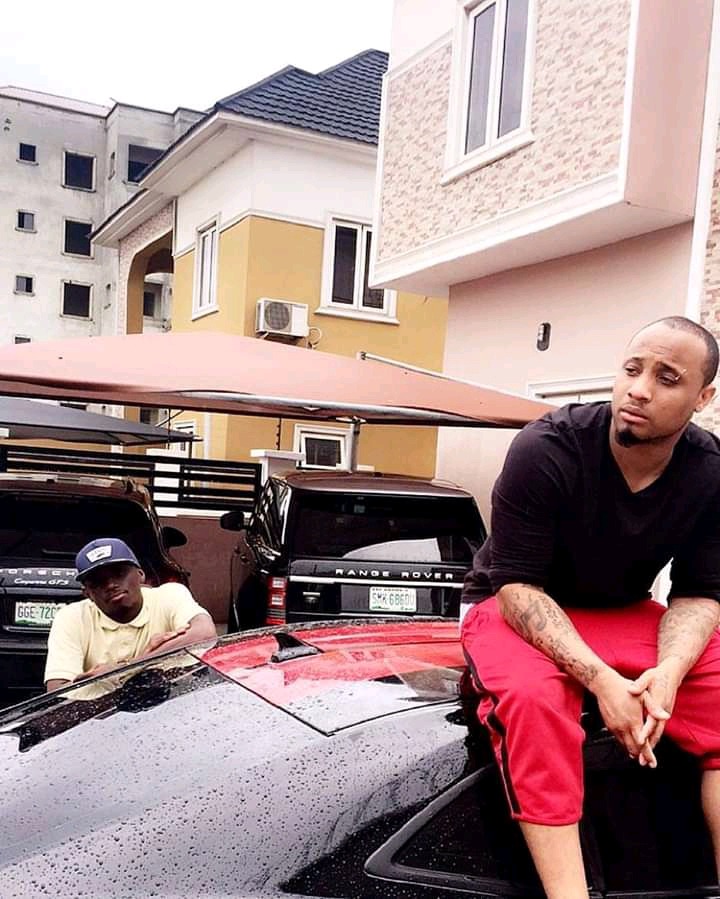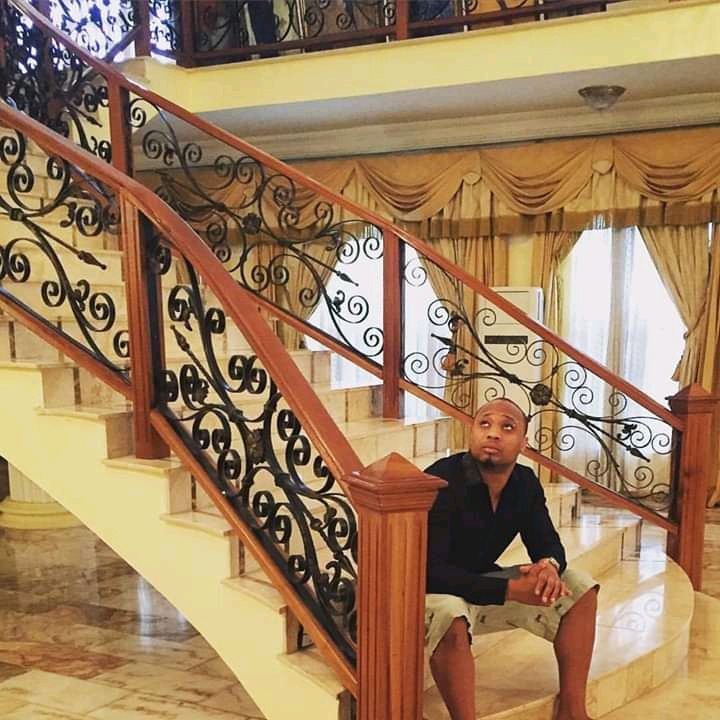 He has released other hit singles after Insane girl. They include: Booty Tinz featuring Kayswitch, Iwaju (produced by Shizzi), Twerk, Aye Po featuring Runtown and Skales, Money.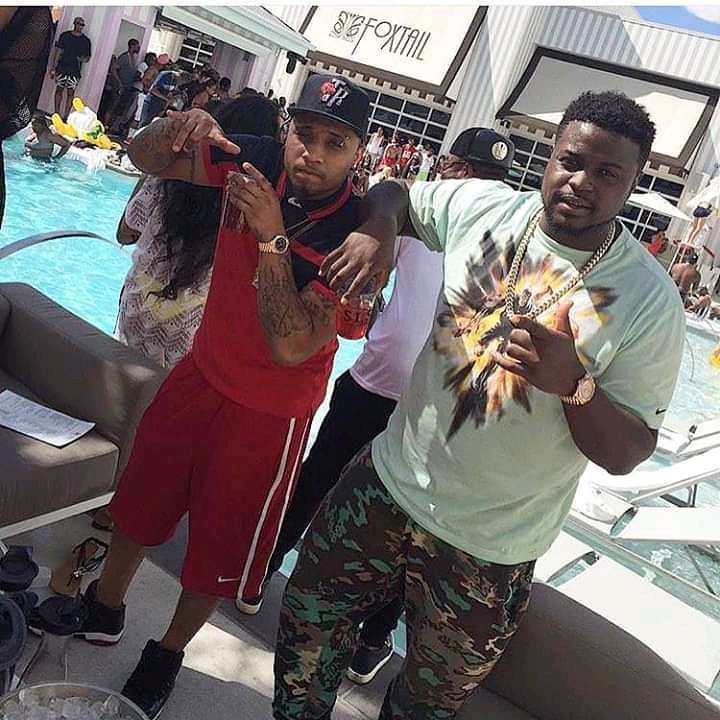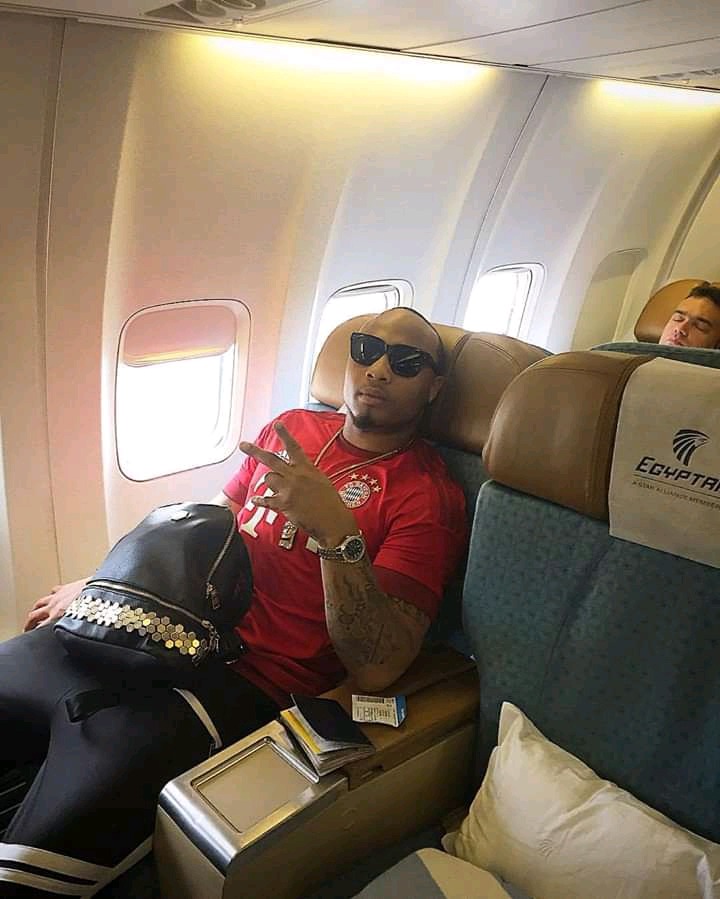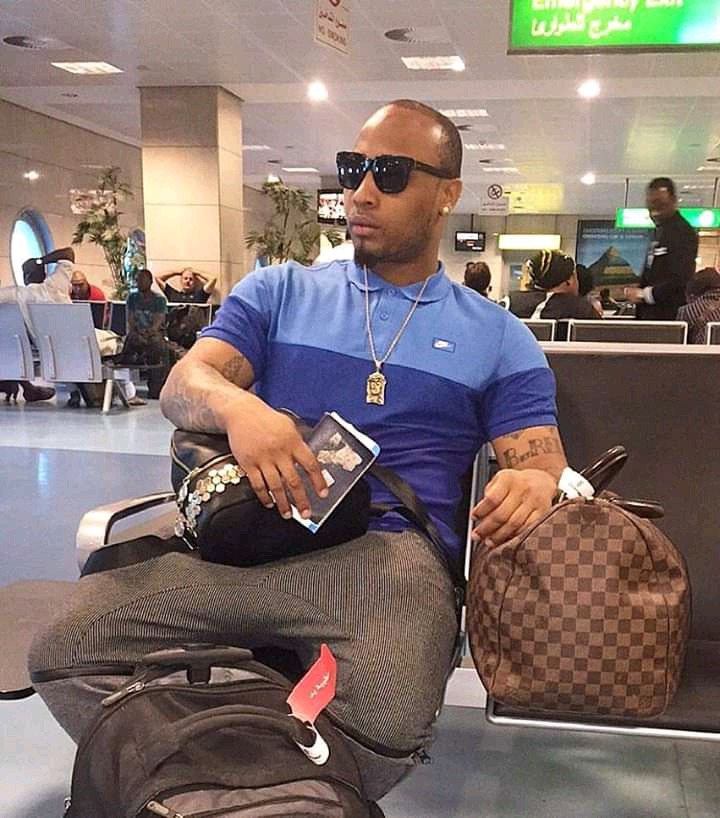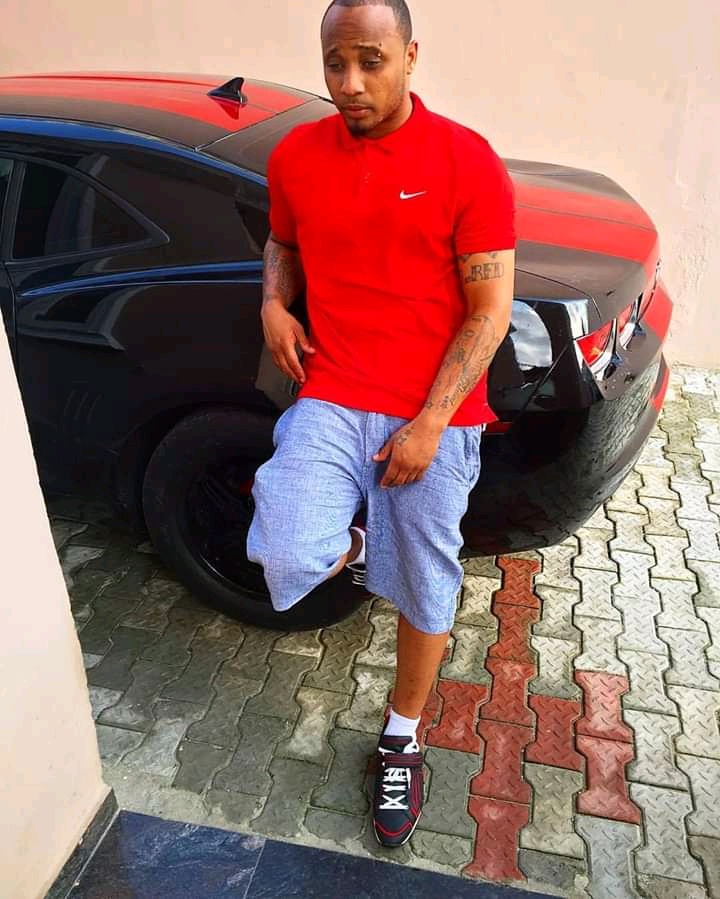 B-Red collaborated with Tekno on the popular song Shoki which went viral and became an instant sensation almost as soon as it was released. In July 2015, he announced he was doing a collaboration with international music icon Akon. In September 2015, he released the song Cucumber featuring Akon. In that same September 2015, he went on a UK tour with Davido as a supporting artist.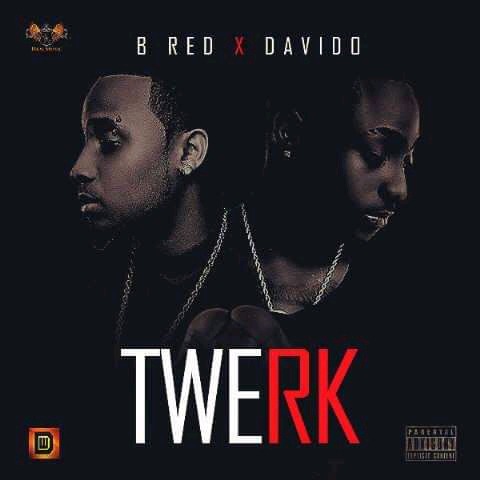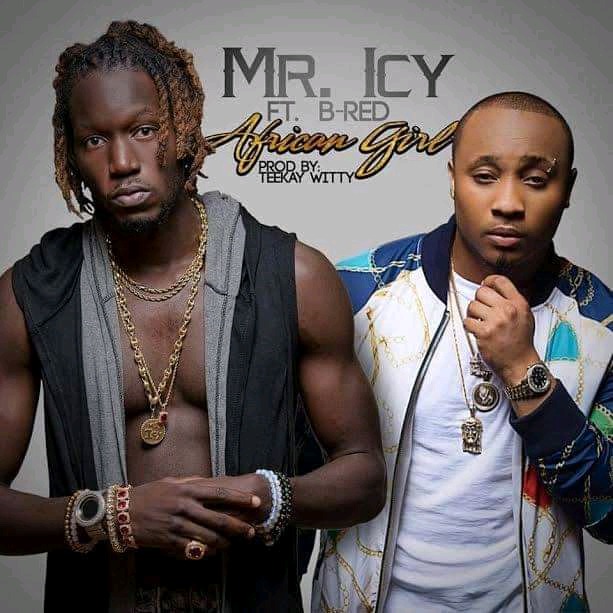 #7. Fatai Rolling Dollar
Fatai Rolling Dollar, 22 July 1927 – 12 June 2013, was a guitarist, percussionist, singer and songwriter. In a career that spanned some 64 years, he did a great deal to popularise highlife music in Nigeria, especially during his most active period in the 1960s and 1970s. He emerged in the 1950s but subsequently suffered three and a half decades in the wilderness before making a comeback, topped off with guest appearances on Tony Allen's 2005 album Lagos No Shaking.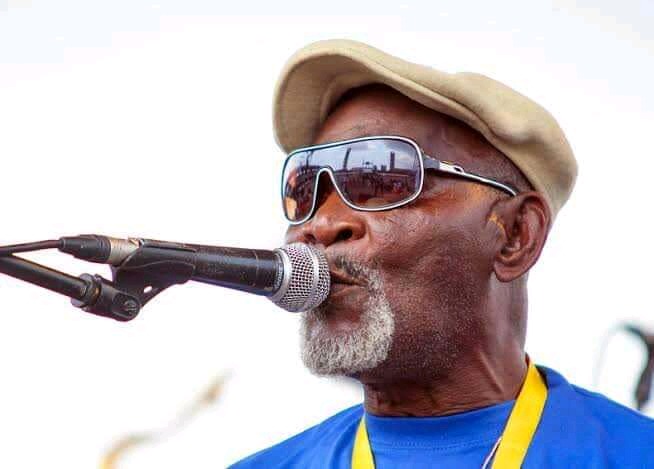 This was followed by his solo album Won Kere Si Number for Ekostar (the title track being a re-recording of his best known song), and the compilation Papa Rise Again (2007). He made his only UK appearances in London in 2009 at the Majestic Restaurant, a Nigerian venue in Brixton, and clubs such as the Dex in Brixton and Cargo in Shoreditch.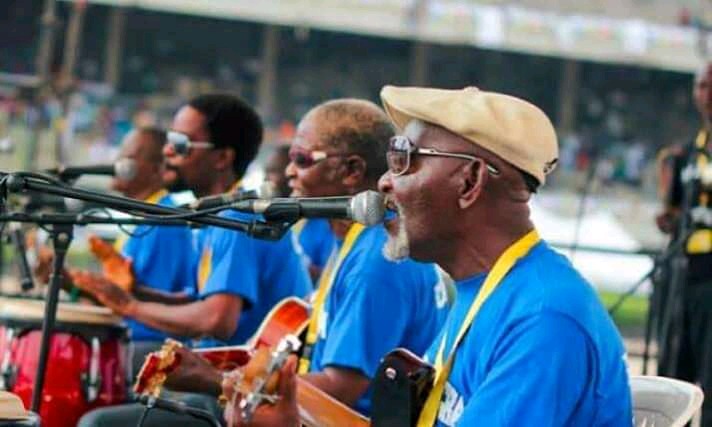 Fatai's music was a rootsy take on highlife, featuring slinky "palm wine" style guitar, sometimes punctuated by talking drum and often the rustic plunk of agidigbo, (a large thumb piano) and topped with his gruff vocals. He sang in "broken" English as well as Yoruba and Hausa, often about financial matters.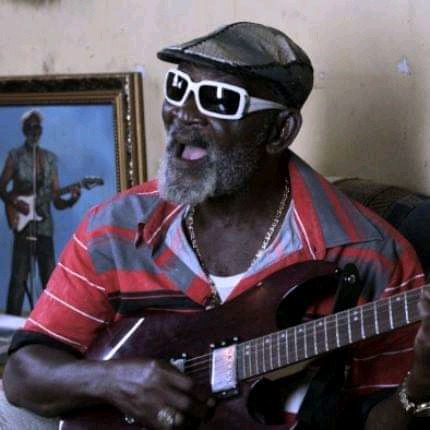 He was born as Prince Olayiwola Fatai Olagungu in 1927 to Chief Olagungu, in Ede, Osun state. He acquired the nickname that became his stage name from his schoolmates at the age of nine, from his habit of carrying around two shillings, which his father would give him to spend on his brother and sister while his work as a driver took him to Ghana. Because this was more than most of his peers had on them, he was conferred the honour of performing the toss at football matches.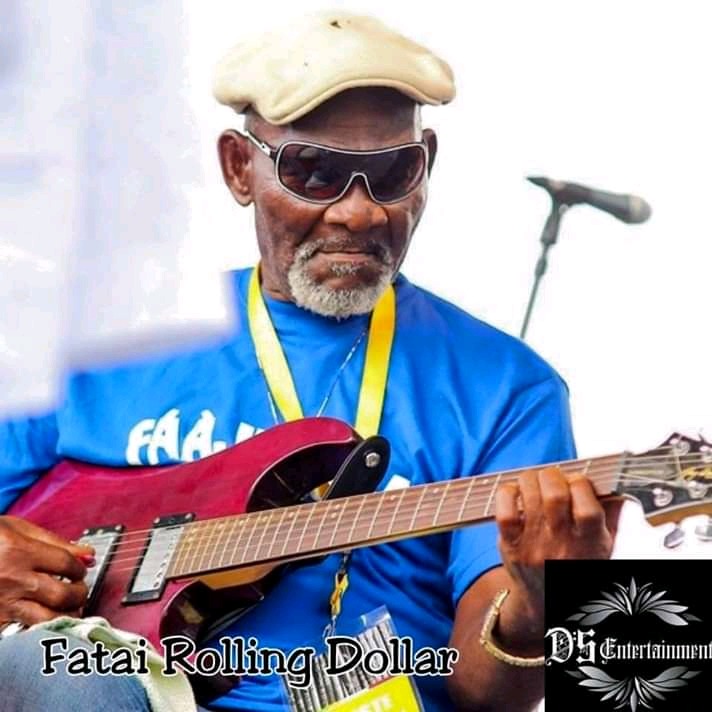 He left school in 1944 when his father died. He then began to train on the job as a mechanic, but his youthful "rascal" nature soon got him into trouble. At 19 he stowed away on a ship; his mother responded by having him detained in a "welfare" institution. While there he learned a new trade as a sign writer, but soon tired of it and decided on a career in music.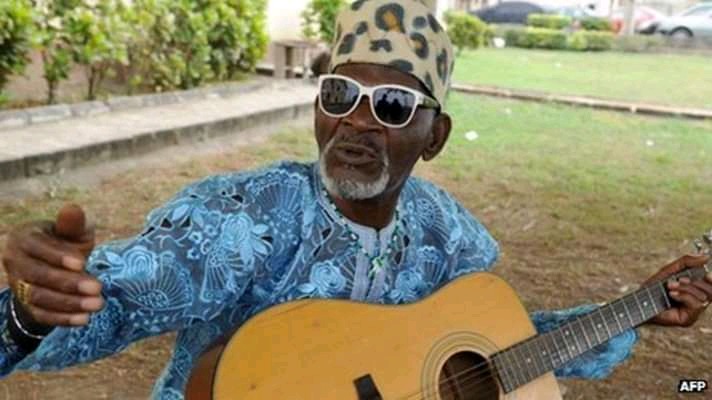 During the late 1940s he started out as a percussionist in the konkoma bands that were then popular. After konkoma fell out of fashion, he began playing agidigbo. After a spell labouring in the Lagos dry dock, he took up an offer to play agidigbo in Willie Payne's band, which led on to him joining JO Araba's band in 1953.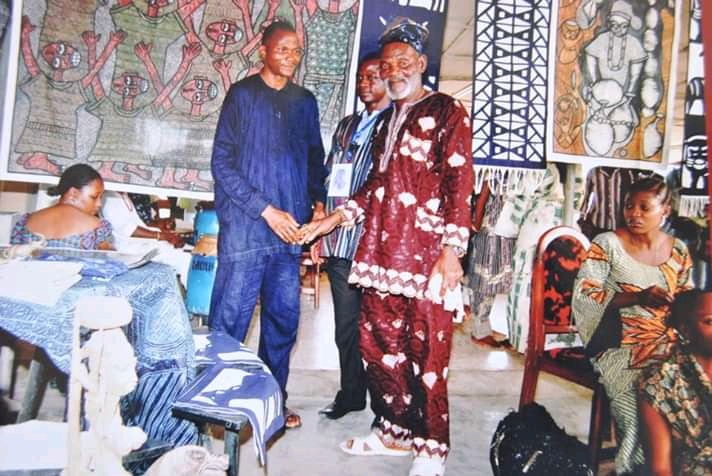 Although this was a high-profile gig, which involved playing live on air for the Nigeria Broadcasting Corporation, the prevailing industry culture meant that the money went to the bandleader, and the musicians saw little. Fatai's response was to teach himself the guitar in 1955 from a manual. By 1957, he had formed Fatai Rolling Dollar & His African Rhythm Band. Not long after, they began recording for Phillips West Africa Records and were booked to perform at the independence celebrations in 1960.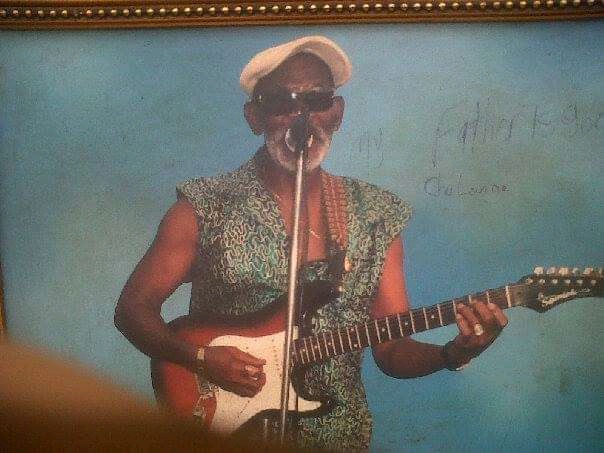 One of the musicians who had joined Fatai's band in 1958 was Ebenezer Obey, who would go on to become one of Nigeria's major stars of juju music. He left Fatai's band with six other members in 1963, but it continued as the New Millennium Band throughout the 1960s. But by the end of that decade his star was being eclipsed by the new wave of juju artists, so to make ends meet he set up a business hiring out instruments in the Lagos suburb of Moshalashi, close to Fela Kuti's "Kalakuta Republic". When government soldiers sacked this in 1977, Fatai lost all his goods to looters.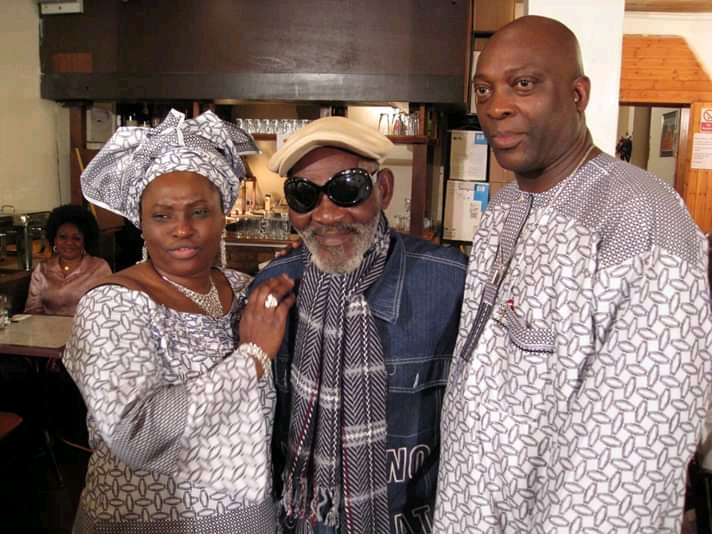 With his business in ruins, he moved to a tiny flat and his long spell in obscurity began. Having fathered 15 children to four women, he lost five of them and their mother to poverty-related ailments. He drifted for several years, doing odd jobs, but in 2002 he was "rediscovered" by the musicologist and manager Steve Rhodes, which led to his work with Tony Allen. His last albums were Fatai Rolling Dollar Returns (2010) and Better Life (2011).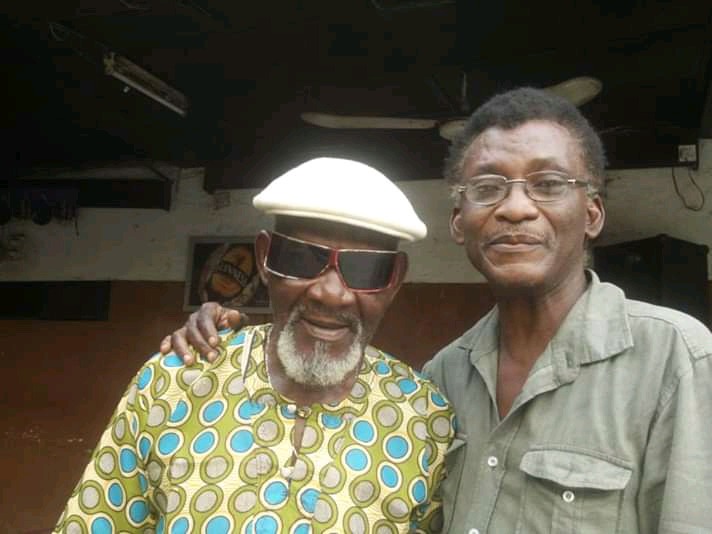 He died on 12 June 2013, at the age of 86, and was praised by past Nigerian President Goodluck Jonathan.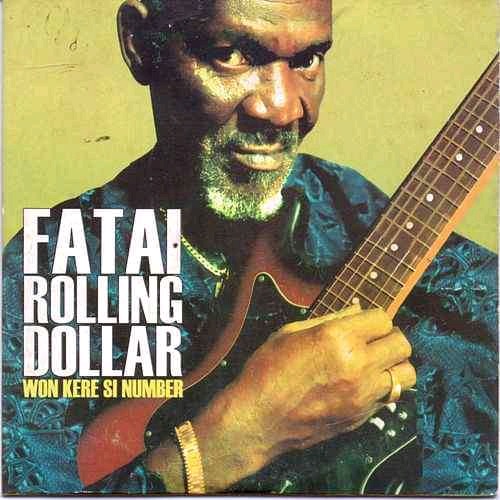 Content created and supplied by: AdoyiGreporter (via Opera News )
Opera News is a free to use platform and the views and opinions expressed herein are solely those of the author and do not represent, reflect or express the views of Opera News. Any/all written content and images displayed are provided by the blogger/author, appear herein as submitted by the blogger/author and are unedited by Opera News. Opera News does not consent to nor does it condone the posting of any content that violates the rights (including the copyrights) of any third party, nor content that may malign, inter alia, any religion, ethnic group, organization, gender, company, or individual. Opera News furthermore does not condone the use of our platform for the purposes encouraging/endorsing hate speech, violation of human rights and/or utterances of a defamatory nature. If the content contained herein violates any of your rights, including those of copyright, and/or violates any the above mentioned factors, you are requested to immediately notify us using via the following email address operanews-external(at)opera.com and/or report the article using the available reporting functionality built into our Platform See More