It was recently reported that a beautiful Nigerian Lady died 24hours after her wedding ceremony.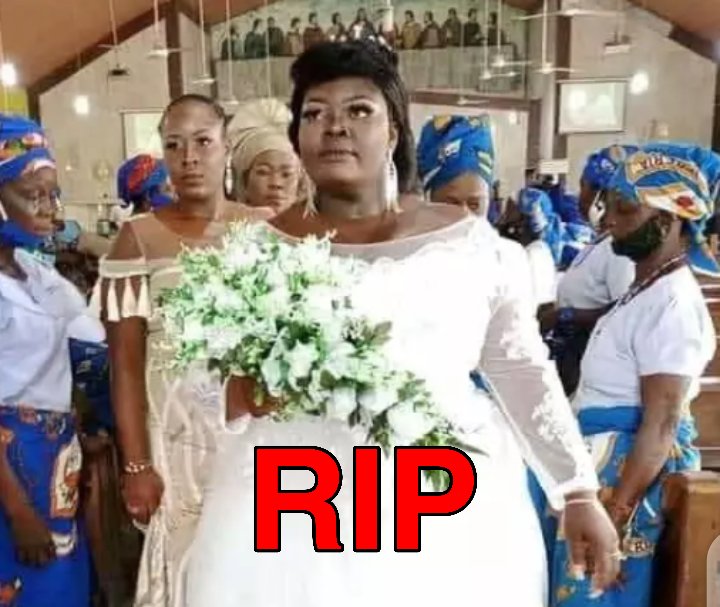 The sudden incidence was very painful to hearers and has caused mourning in Delta State especially her family members and close friends.
The incident was reported by Sapele Oghenek who is known to be a very popular Journalist. Multiple reports after Sapele's statement still stated that the lady died just a day after her wedding.
According to report she got married on Saturday being the 18th of July 2020 and died the next day being the 19th of July 2020.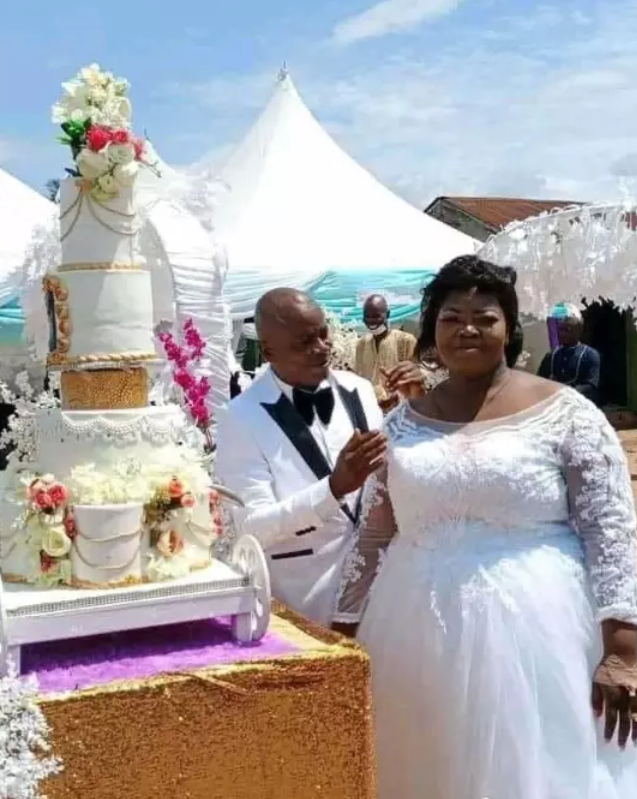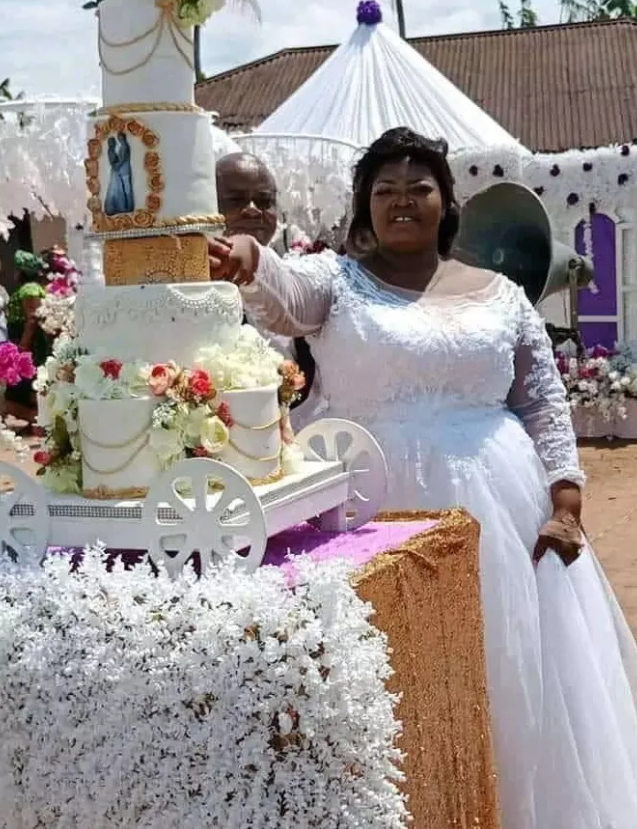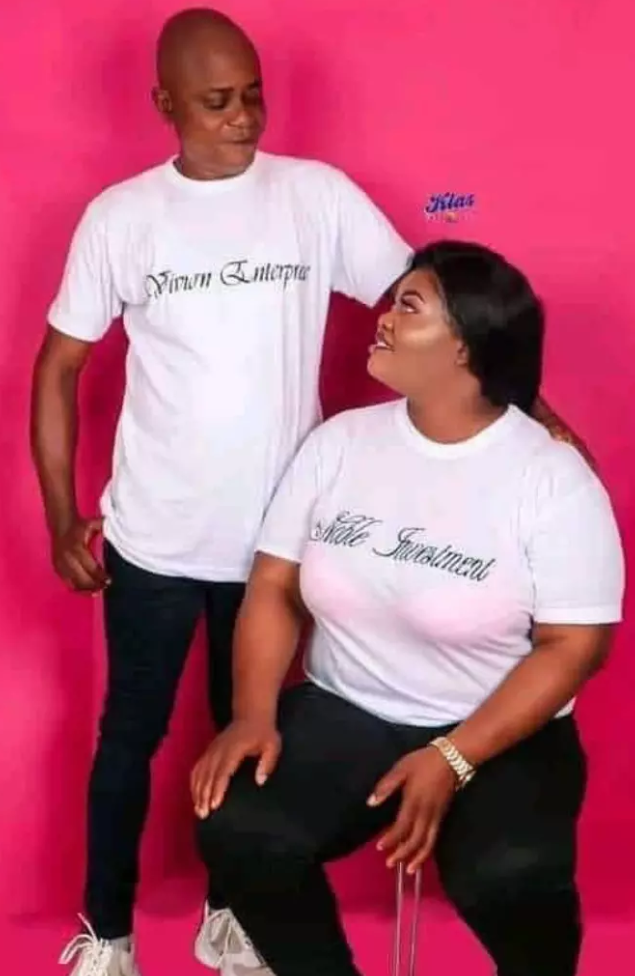 It was clearly observed from the released pictures of the lady on the wedding day that she drip a needles on her hand which made many suggest that she might have falling sick before the wedding ceremony.
However, that was only suggestions from people but no one knows exactly what led to her death. 
The news concerning her death was shared to Sapele Oghenek Facebook page which is currently dragging reactions from the public.
There were lots of sad comment made regarding the news. 
See Screenshot Of Post And Reactions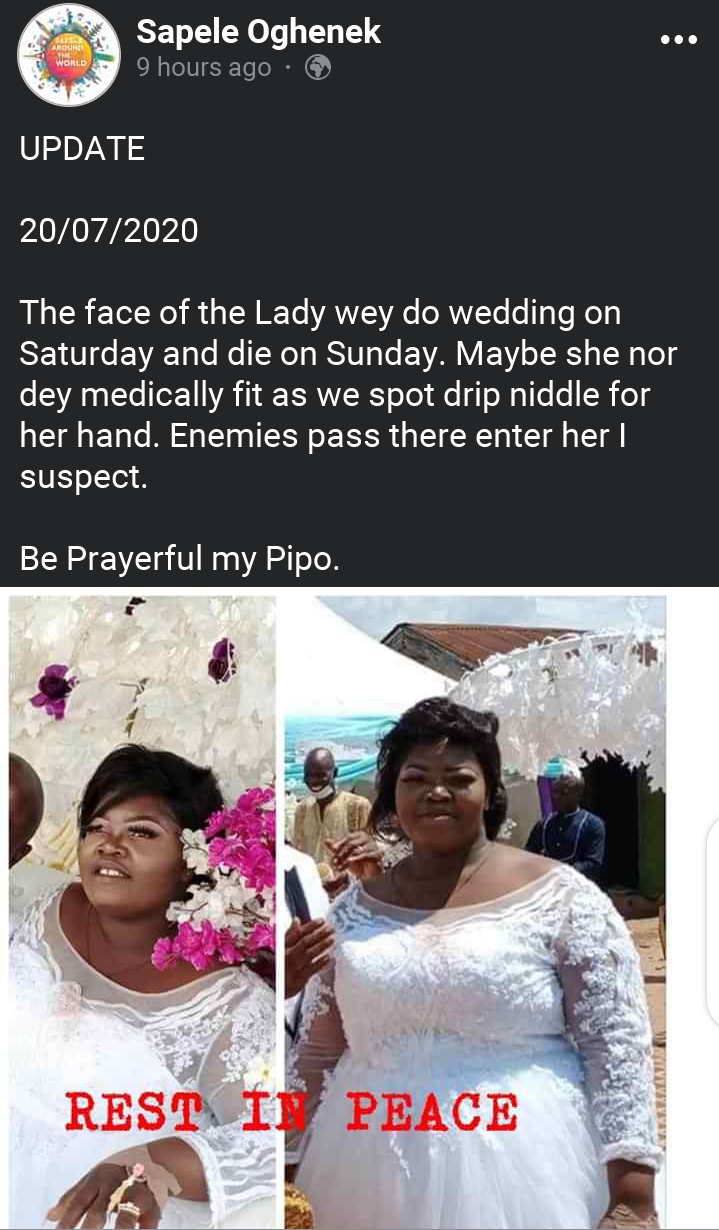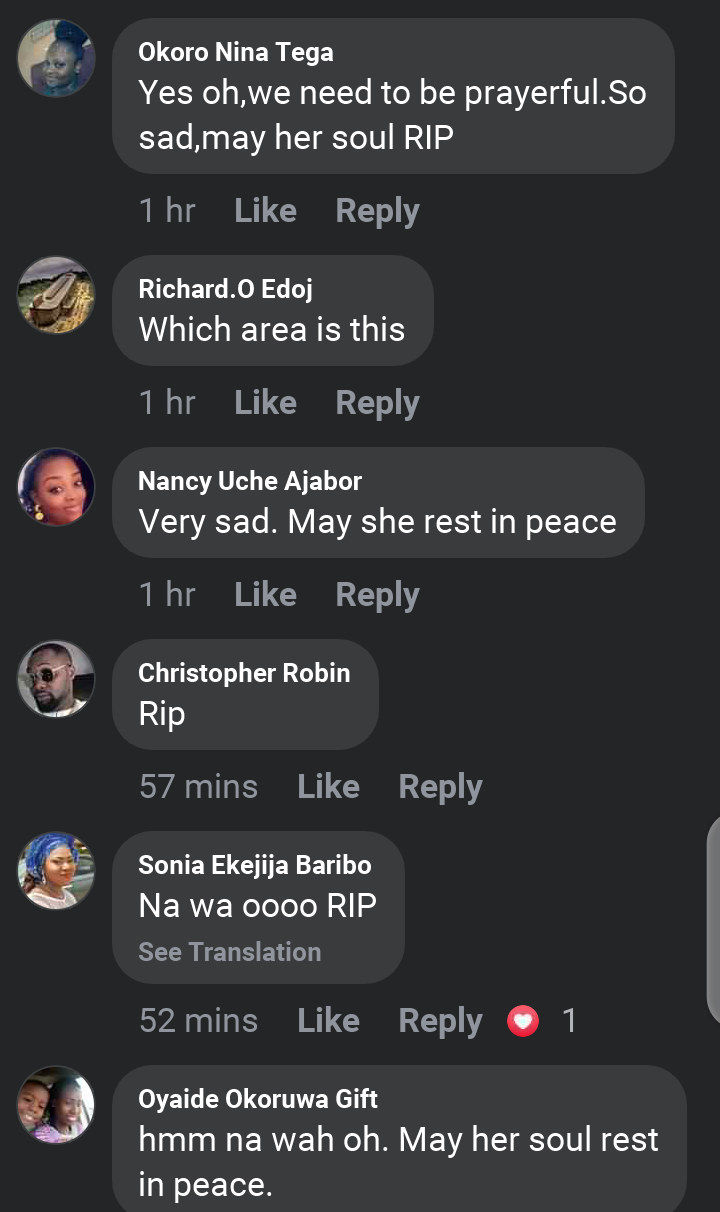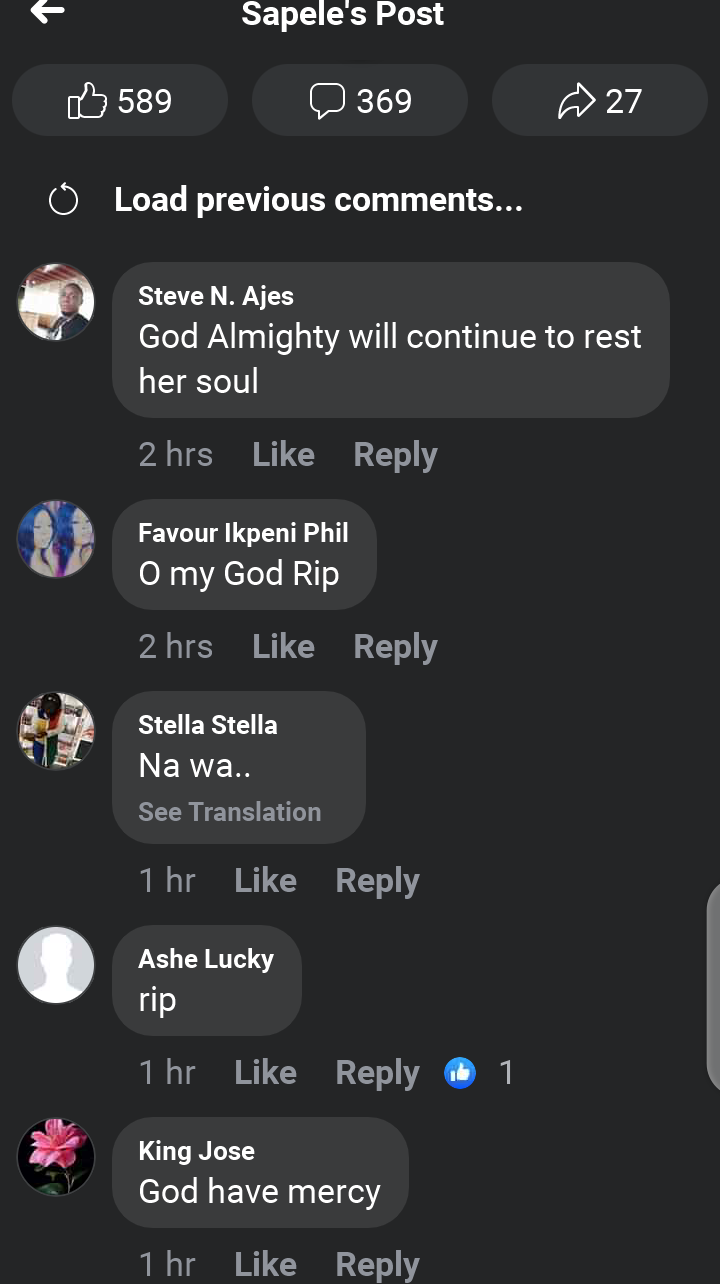 Her name hasn't been mentioned yet; updates concerning this will be published as soon as possible.
Don't forget to wish her soul a perfect rest.
Make Comment Below, Like, Follow For More And Share.
Content created and supplied by: ItzGiftNewz (via Opera News )