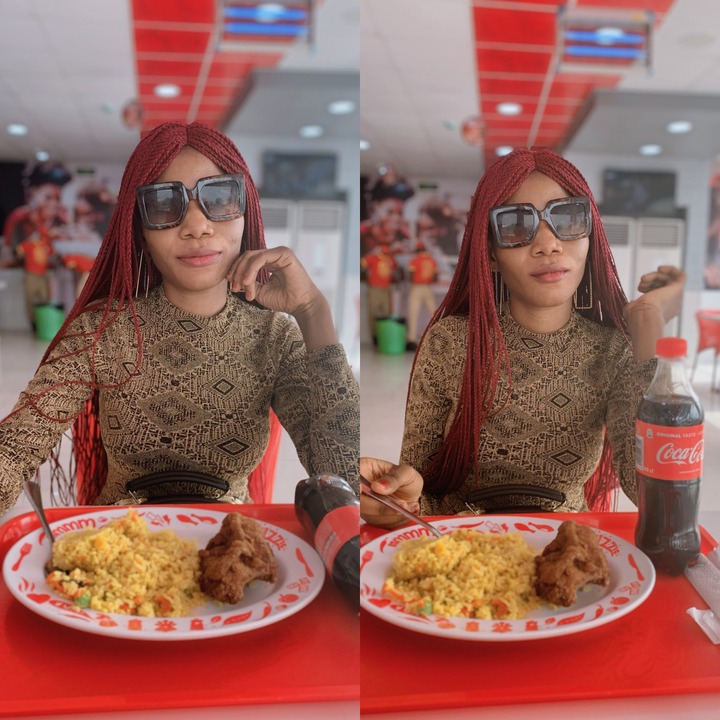 This life is about cruise and entertainment especially on one of the popular social media networks, Twitter. Nigerians had dominated the funniest stories on social media than any other country, according to my source.
This morning, a beautiful popular personality on Twitter went viral on social media concerning what she posted online that sparked reactions. Read and enjoy, most especially the comments are about cruise 😂
She has taken to her social media handle and posted photos of her claiming that she spent over 20,000 naira concerning the food that was spotted on her table which has gain people's attention and attracts many opinions. The Igbo lady identified as @Reddishwine3 made this known via her Twitter handle.
@Reddishwine3 was indirectly trying to show people that she is living an expensive lifestyle. But from the comments below her post, some were insulting her that she is living a fake life, also those foods with her can't be expensive to that extent.
Here is what she posted: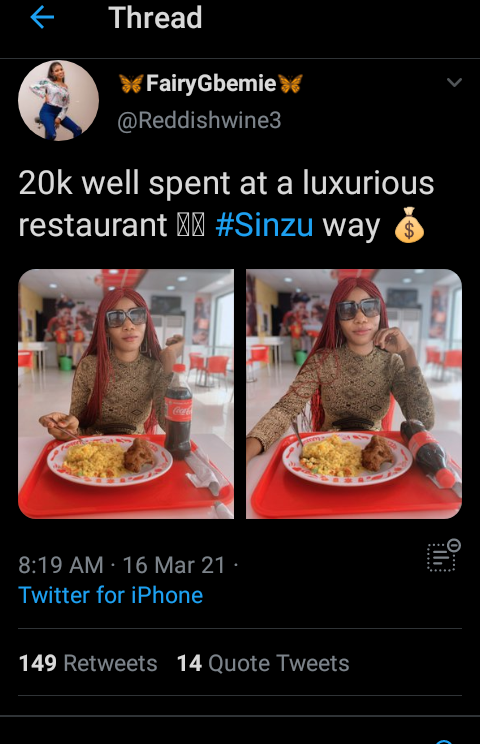 However, Nigerians who came across this post @Reddishwine3 shared as they were not only reacting to it, but some were abusing and laughing at her. The reason why she has dragged was that those foods she placed on her table are not expensive, some said that the foods shouldn't be up to 3,000 naira.
See Reactions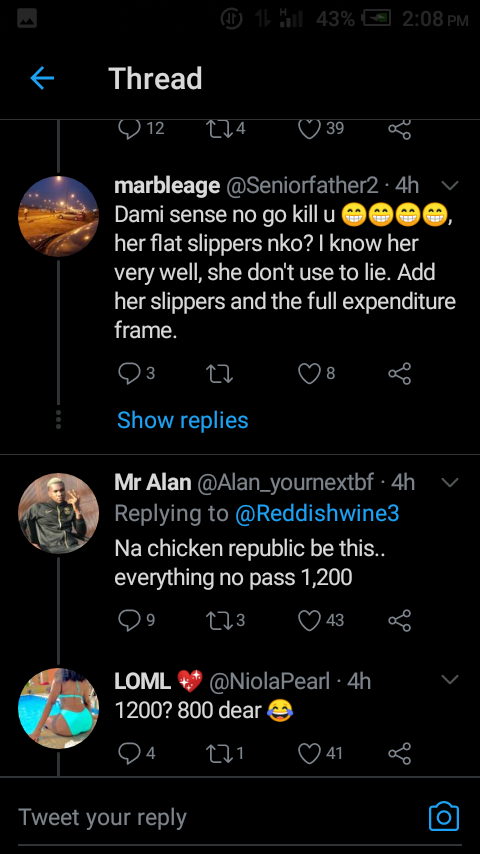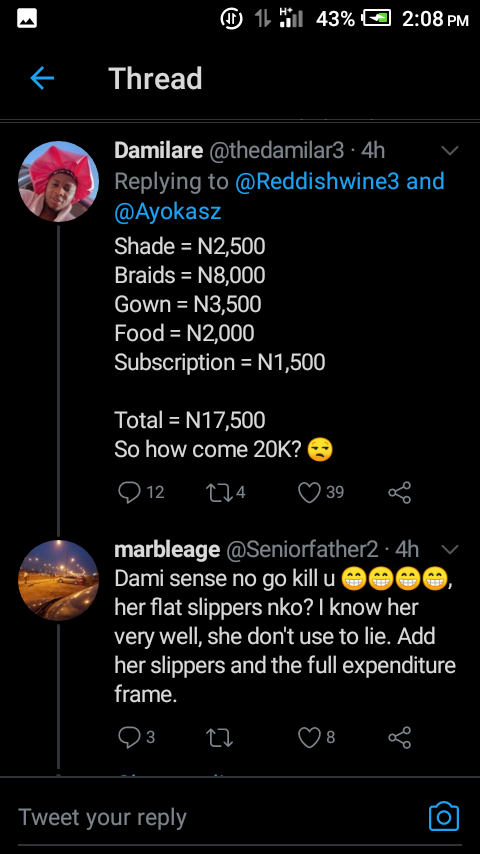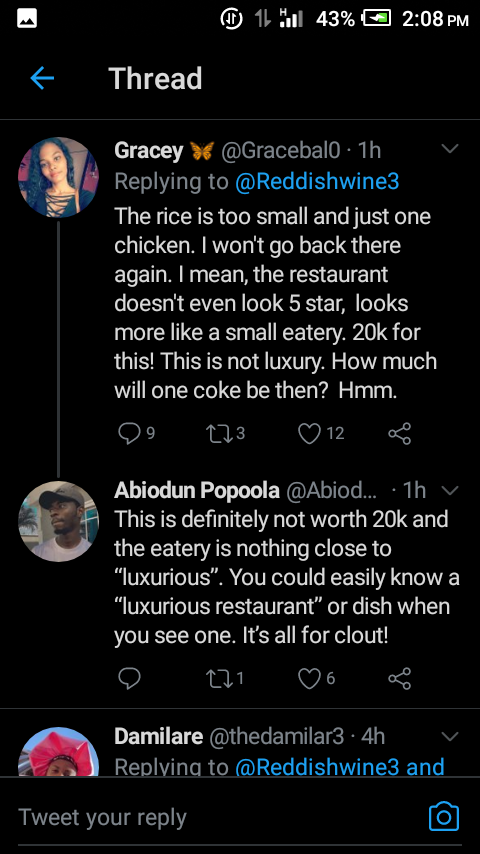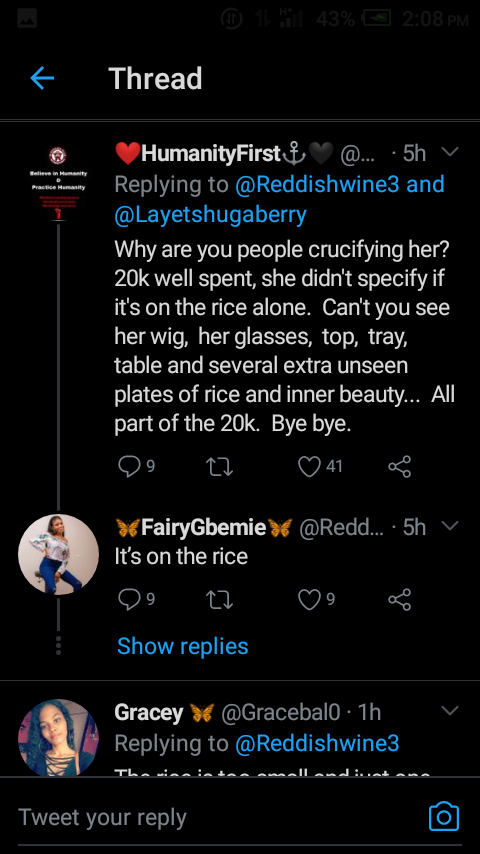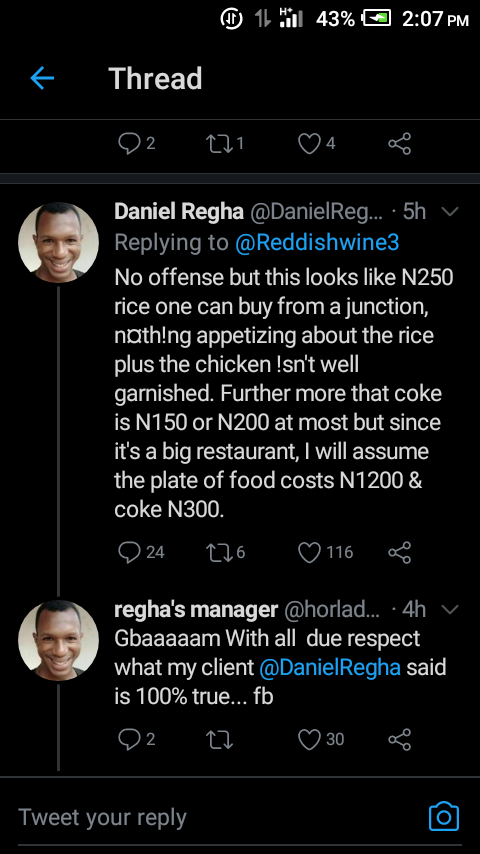 What your views about what she posted. Do you think she actually spent that amount on the food or she is just catching a cruise?
Like and share.
https://twitter.com/Reddishwine3/status/1371722655448117251?s=19
Content created and supplied by: Berrysauce22 (via Opera News )