A letter from a Fan of the popular Nollywood Actress Adesua Etomi Wellington came up with an impressive Valentine's write-up to show his concern for her. Below is the content of the letter:
Dear Adesua,
   I have never been a big believer of love at first sight till I saw 'knocking on heavens door' which was your first movie and since then, I've not been able to catch myself from falling. Girl, you are good.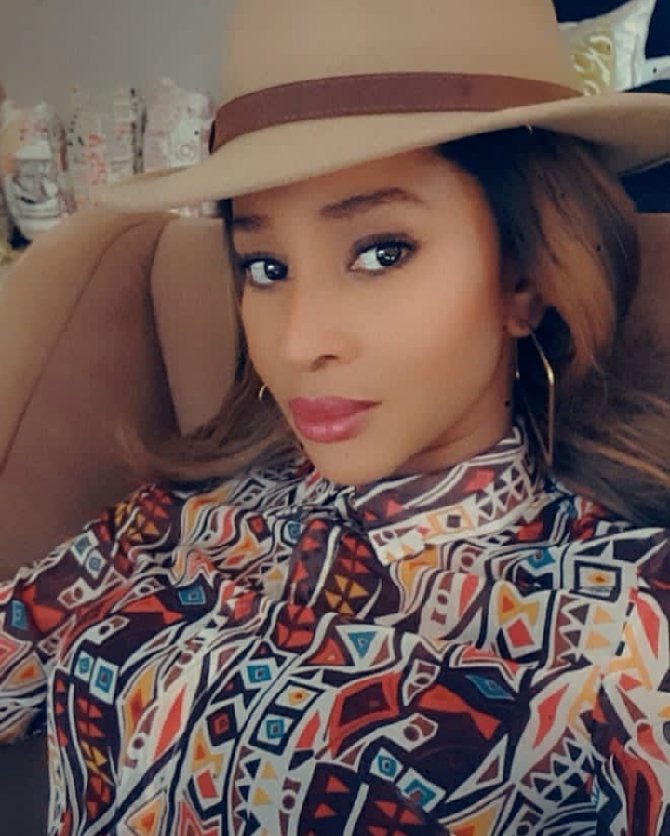 Never has a lady fitted perfectly into my spec like you did and still do. Knowing you act and sing so well didn't help matter at all. I fell deeply with no one to catch me. I know Haters and Bitter leafs FC will still say 'Lori Iro' but that's their business. This is between me and you.
   My friends think I'm crazy or obsessed but no, it is positively beyond that. I appreciate good when I see one and you're a definition of 'Good'. Mrs.Adesua WELLINGTON (Yes, the Caps lock was intentional and needed too), You are PERFECT!
    We may or may not get to meet One-on-One but no problem, I still have my hope high. God bless you continually for me. Till we meet! 
                       Your Admirer,
                       @ dee-praize.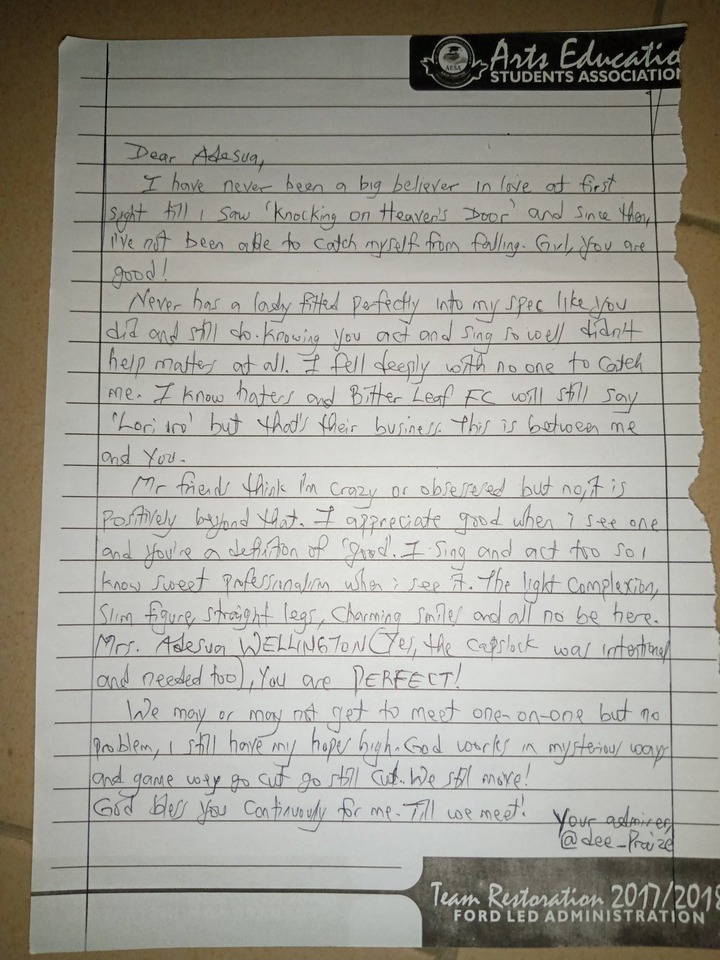 After some few hours, the popular actress Adesua Etomi Wellington replied the fan saying that "This is the absolute sweetest. Thank you so much. You letter made me smile. Happy Valentine's day."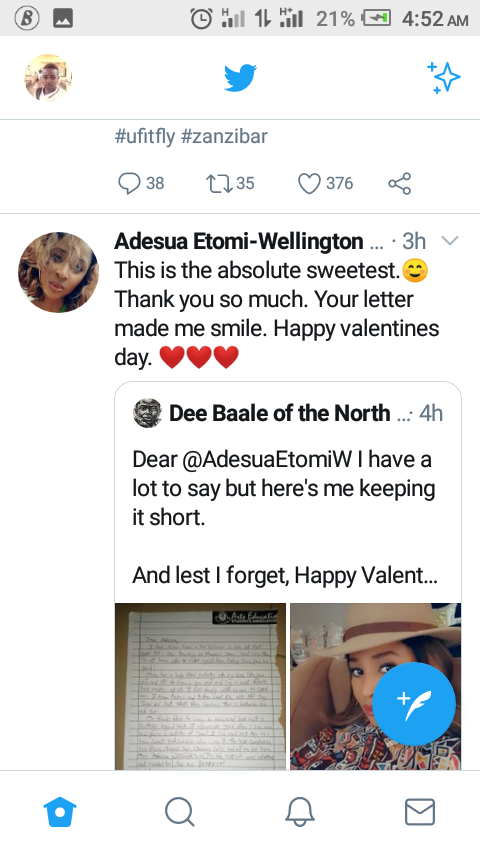 Content created and supplied by: Nheshionz1 (via Opera News )