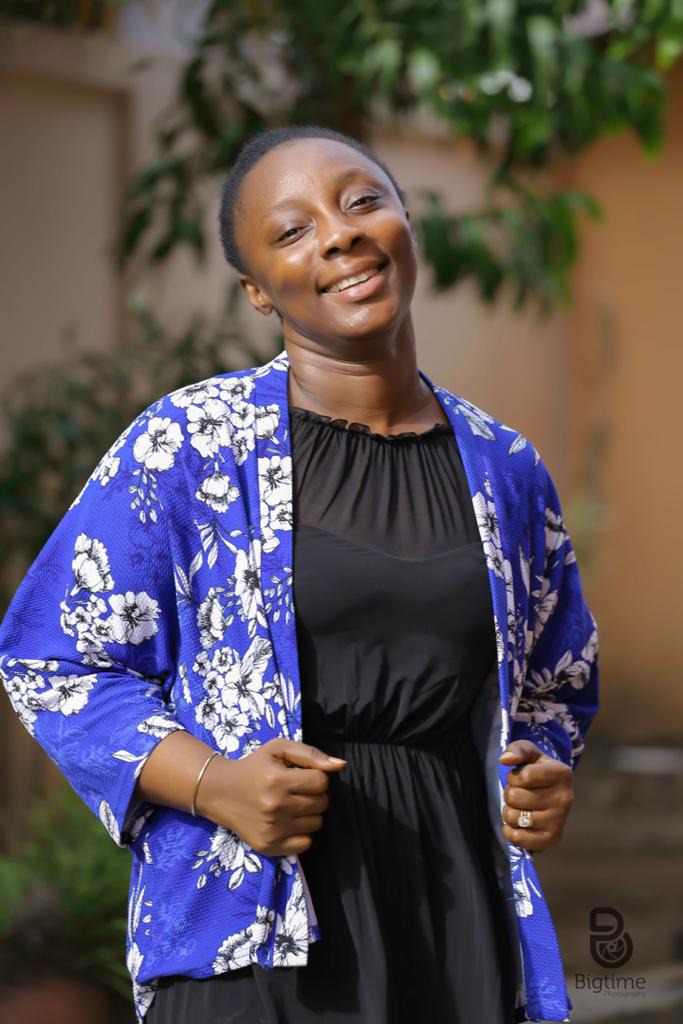 A Ghanaian marriage counselor Charlotte Oduro has come out to the public to beseech women who love their marriage and really want to keep their marriage in good condition to adopt the scheme of giving their husband a massage and also good s*x after when he offends them. no matter what his offense is, ladies shouldn't react angrily or react in the same as the husband did but adopt this scheme.
According to the scripture Amos 3:3 which says "Can two walk together, except they be agreed" or the popular quote which says "two wrong cannot make a right", is a piece of very good advice for ladies. Some ladies like to react when their husband does something wrong, some even avoid doing their duties at home or deprive the man of many other things. Charlotte passed her message as clear as possible that you can only keep your marriage only when you are not bittered about the things your husband does.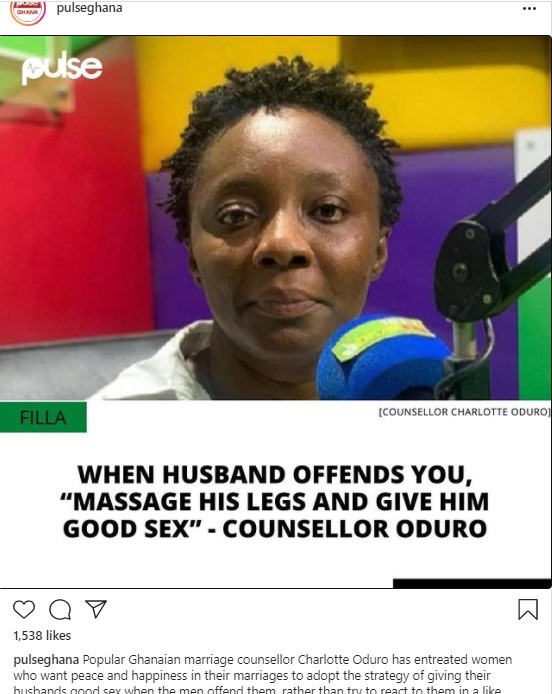 Photo credit: https://www.instagram.com/p/CLFYi25Ha7Y/
with her interview with "Pulsefilla" she said;
"If one is not appreciating you not because of what you are doing, do not pay him back. Do your part as you must do it. I know when my husband comes home he needs to eat this, I need to pamper him, massage his legs and give him good sex. Some of the women say they cannot do that because they are embittered"
see some people reaction;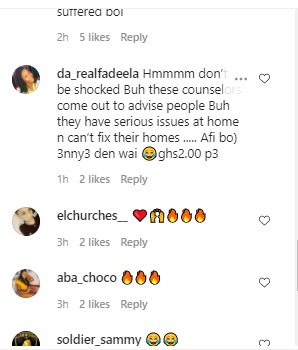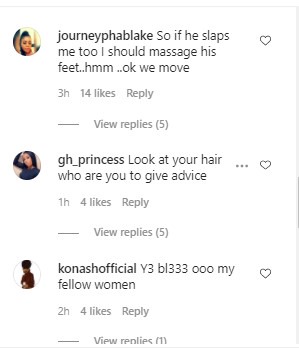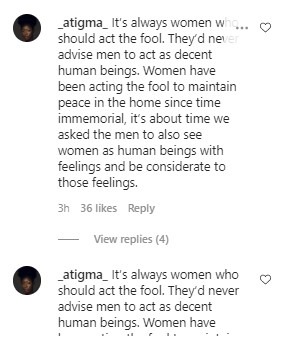 her statement shows that she has been able to keep her marriage using this scheme and that every other woman can adopt this scheme.
what your opinion on what she said?
Do you think a lot of ladies can do this?
How many of you have ever done this before?
resources: https://www.instagram.com/pulseghana/
resource: https://www.instagram.com/explore/tags/marriage/
Your Husband Offends You Massage His Legs And Also Do This With Him inside Your Room
Content created and supplied by: Visi0nary (via Opera News )