As we all know, Reno Omokri is a popular Nigerian activist who served as the media aid to former Nigerian president Goodluck Ebele Jonathan.
Reno Omokri is widely known for his daily relationship and educational post on his official twitter handle.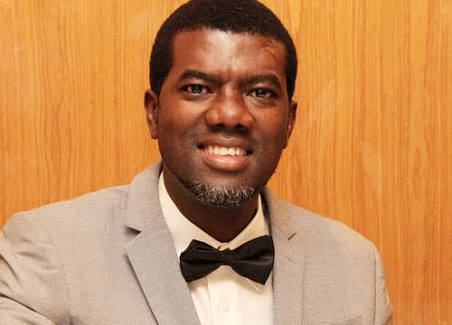 In recent developments, the popular Nigerian activist, advised men to always make sure they see a lady character when she is angry before marrying her.
According to him, he said " marrying someone you haven't seen angry is too big a risk to take "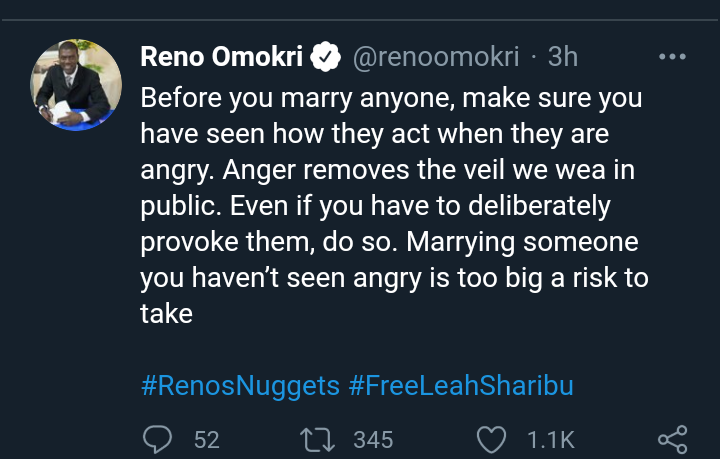 People however, has reacted positively in different ways and manners after they came across the post online. Let's take a look at some reactions from people online below.
1. @TreasureDavies2
Replying to 
@renoomokri
Anger rest in the bosom of a fool. This proverb put me on check.
2. @Anayochukwu18
Replying to 
@renoomokri
An elderly woman, a great grand mother, advised us, when we were still bachelors, to provoke whoever we want to marry, before we marry her. She asked us to watch out for her reaction; if we will accept d reaction as husband, we should marry her, else quit. I concur.
3. @SpecialBoee
Replying to 
@renoomokri
But some people can pretend and after marriage they will unleash their real self.
4. @Anthony_Uche90
Replying to 
@renoomokri
Why should I want to deliberately make someone angry? Want am I expecting? What am I looking for? That thing some people are looking for, God will let them see it.
Do you agree with Reno Omokri on this one? If no, kindly share your opinion in the comments section below.
Like and share 🤝.
Content created and supplied by: RelationshipTalkz (via Opera News )