The trending news in the entertainment industry is about the brand-new car popular actress Destiny Ekito bought for herself. Many rumors have been circulating in the media about how Destiny was able to purchase the car.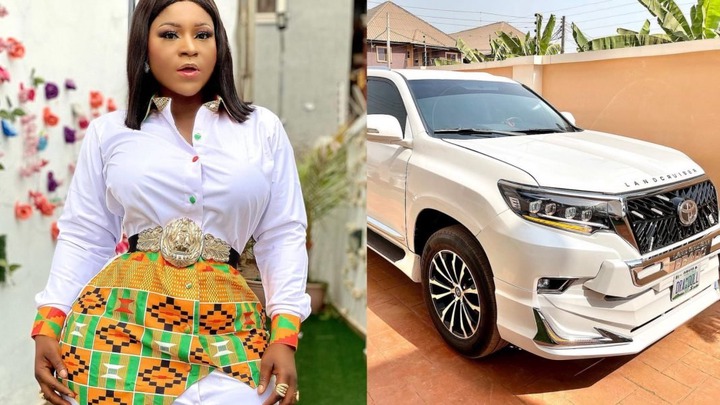 Nigerian Nollywood actors/actresses are not rated the way they are supposed to be. Especially the female celebrities, people think they have other means of getting money, which is mostly having affairs with rich men and politicians because of the personality given to them in movies.
When Destiny Etiko shared photos of her brand new Prado SUV online, it sparked a lot of mixed reactions on her social media pages.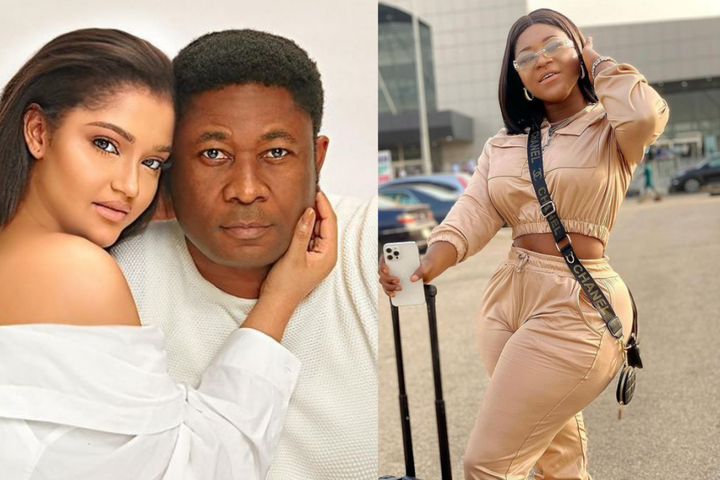 Then rumors started spreading that she was having an affair with a Tein Jack-Rich, who is an oil businessman and also married with kids.
Rumors said the businessman got her the brand-new SUV car. As the rumors kept spreading, Destiny Etiko reacted to it in a video. She stated that she has never met nor seen the man before in her life while swearing on her mom's life.
However, a Nigerian blogger, Cutie Julls started doing research to prove Destiny Etiko didn't buy the car with her money.
The blogger made a post on Instagram saying Destiny Etiko earns N500,000 per movie when she acts the leading role. This simply means she earns less whenever she does not act the leading role.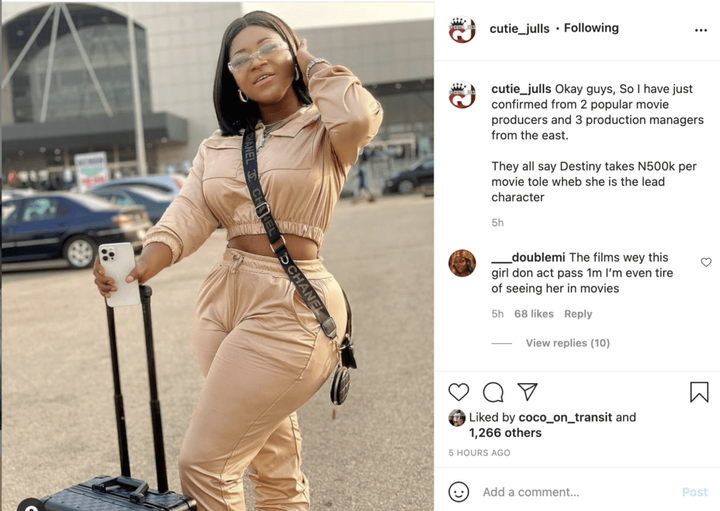 The blogger then concludes that if Destiny earns half a million per movie then she didn't buy the car herself.
According to the blogger, more updates will be shared proofing Destiny Etiko didn't buy the car with the money she earns from movies.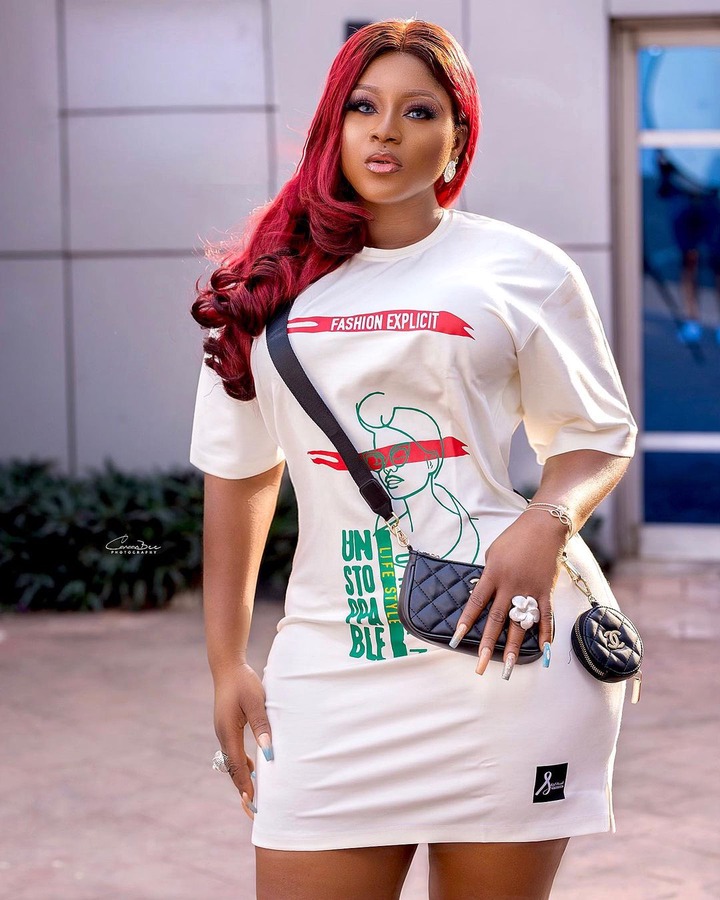 But in my opinion Destiny Etiko bought the car all by herself. According to 360reports.com, Destiny has an estimated net worth of $600,000 dollars and that is over N247,780,000 million Naira (as of January 2021). This includes her assets, income, salary, and endorsements.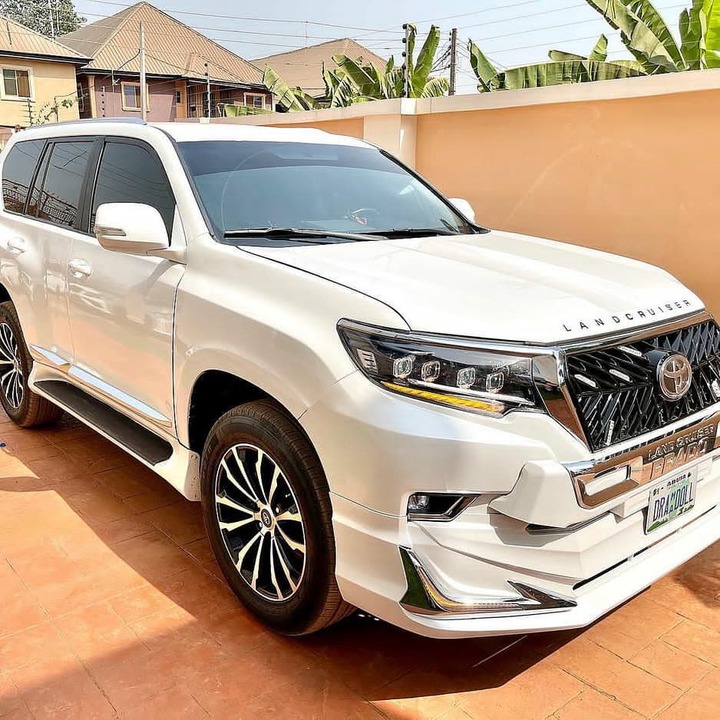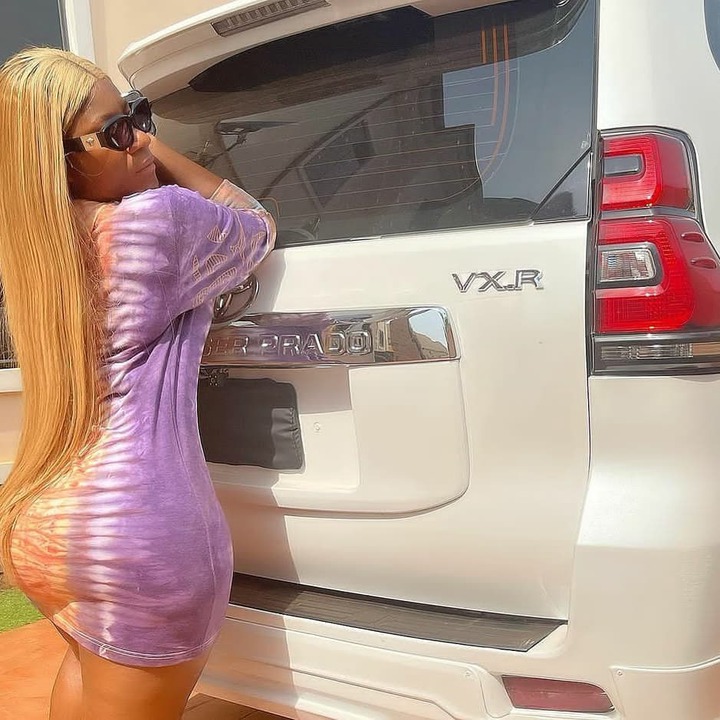 Meanwhile, her Toyota Land Cruiser Prado VXR cost roughly 32 million Naira. So obviously she can afford the car. No need to spread unnecessary rumors rather get motivated to work hard cause that is the only way to have freedom in life.
Content created and supplied by: Bigfoot_media (via Opera News )