When talking about beauty we know that Nigerian celebrities are good examples because Nigeria is specially blessed with beautiful and adorable people and our celebrities are perfect examples.
Let's take a good look at this two beautiful celebrities;
Bobrisky
Bobrisky is the male princess sophia of Snapchat in the Nigerian sphere and also the most popular Nigerian on the social app with lots of followers.
Bobrisky also known as Okuneye Idris Olarenwaju was born in 1992 in Ebute meta, Lagos. He attended King's college during his secondary school tenure and graduated from the Lagos State University.
Bobrisky grew up wanting to mimic the opposite sex which finally lead him to a Tran's. After the successful transformation, Bobrisky had a big skin transformation from being dark to snow white queen after going through different types of bleaching skills.
Bobrisky is now a businessman who resides in Lekki, Lagos. He deals with whitening creams and other organic creams for taking good care of the body.
Bob lifestyle on social media has been wilding and he has been getting hate comments from some of his fans and also some loves what he is doing and they support him always.
See Adorable Photos Of Bobrisky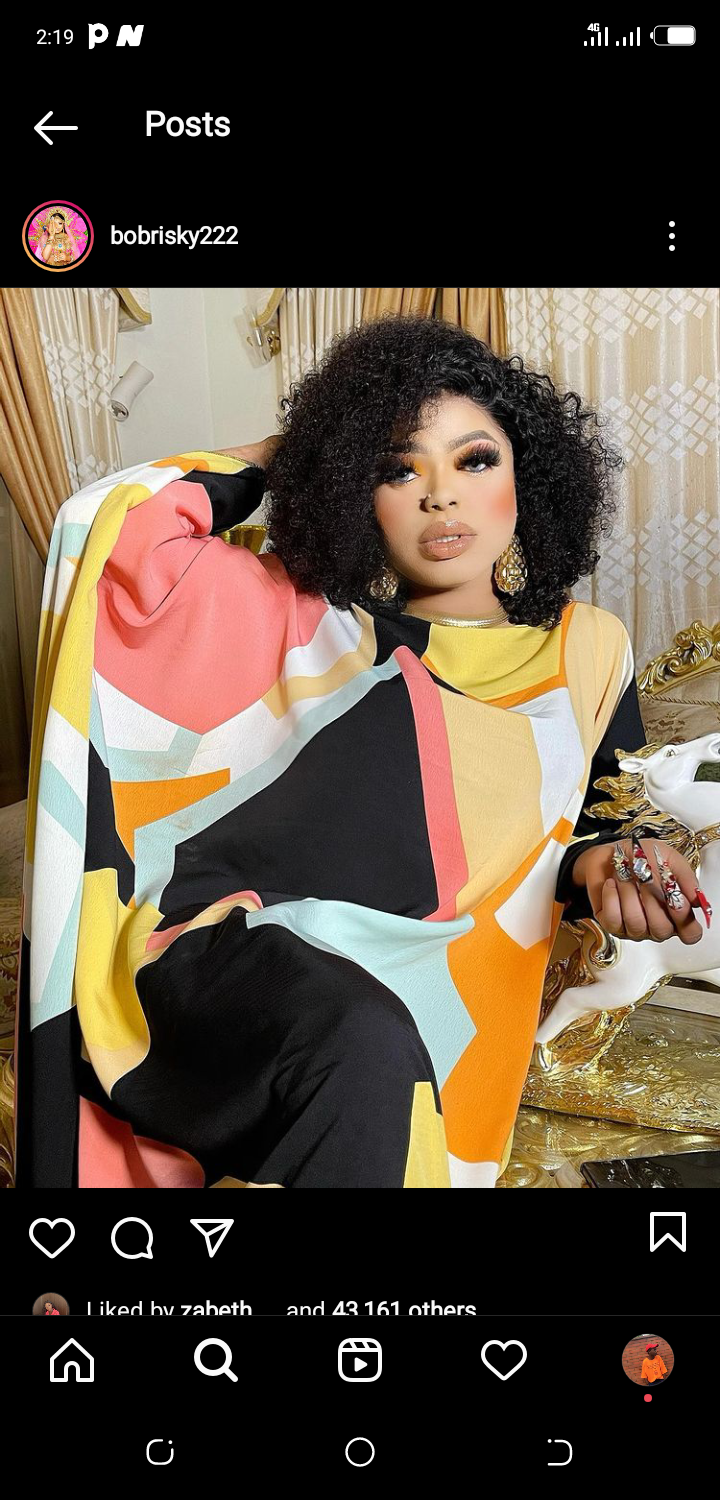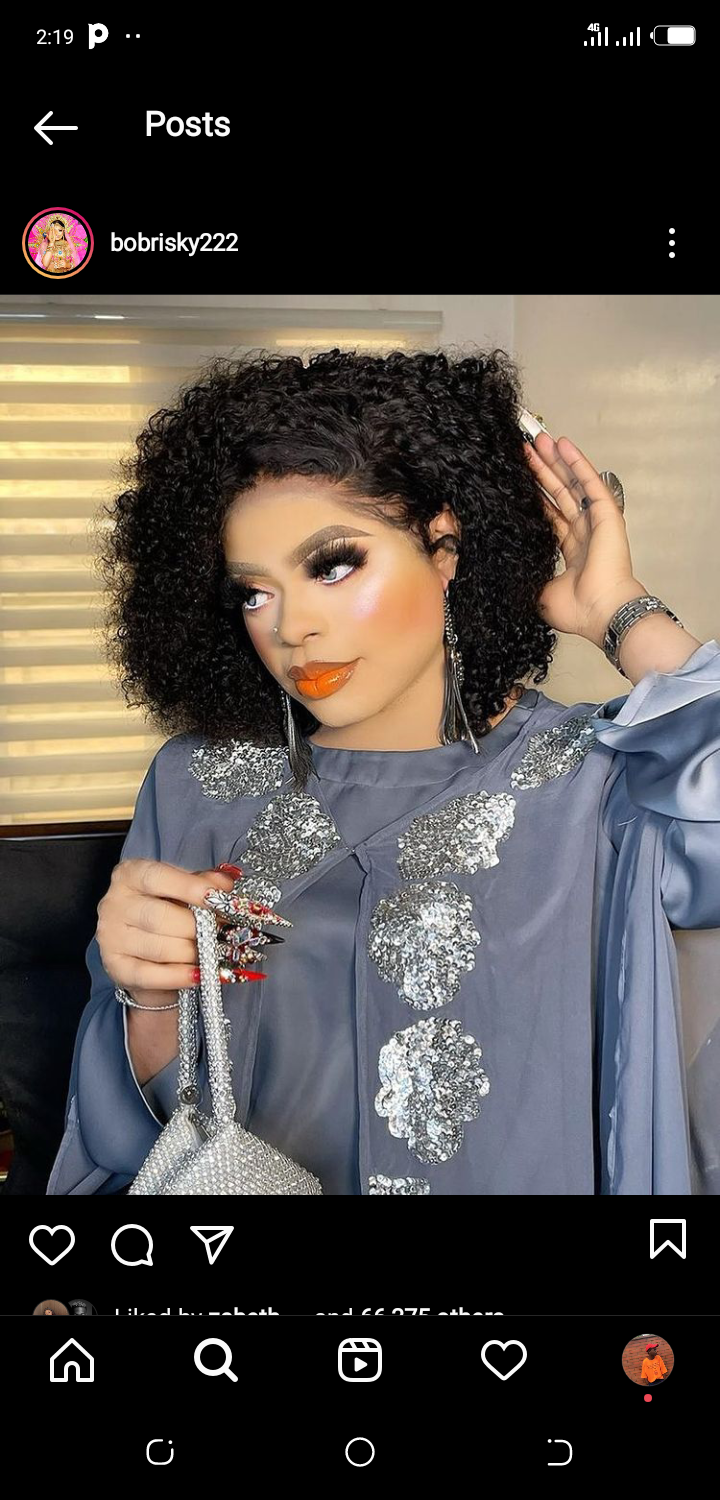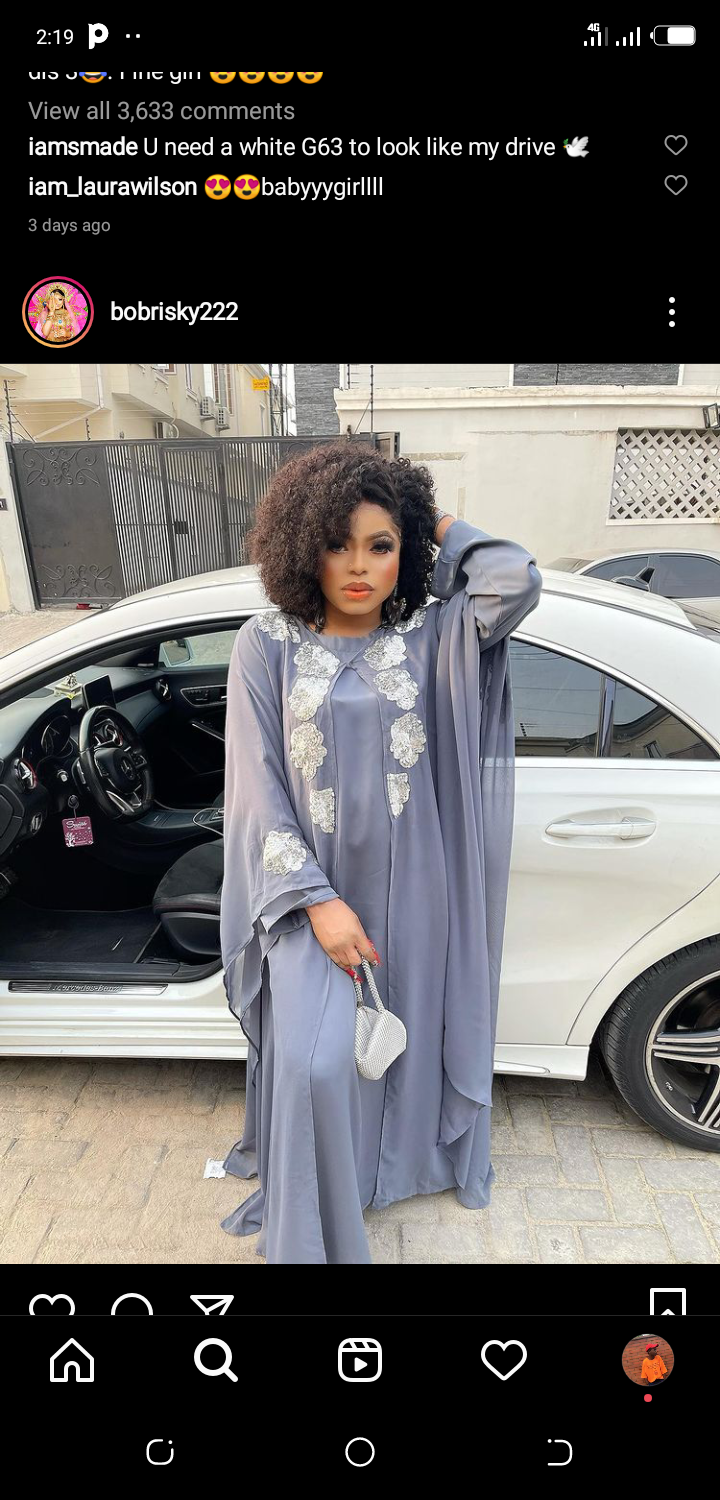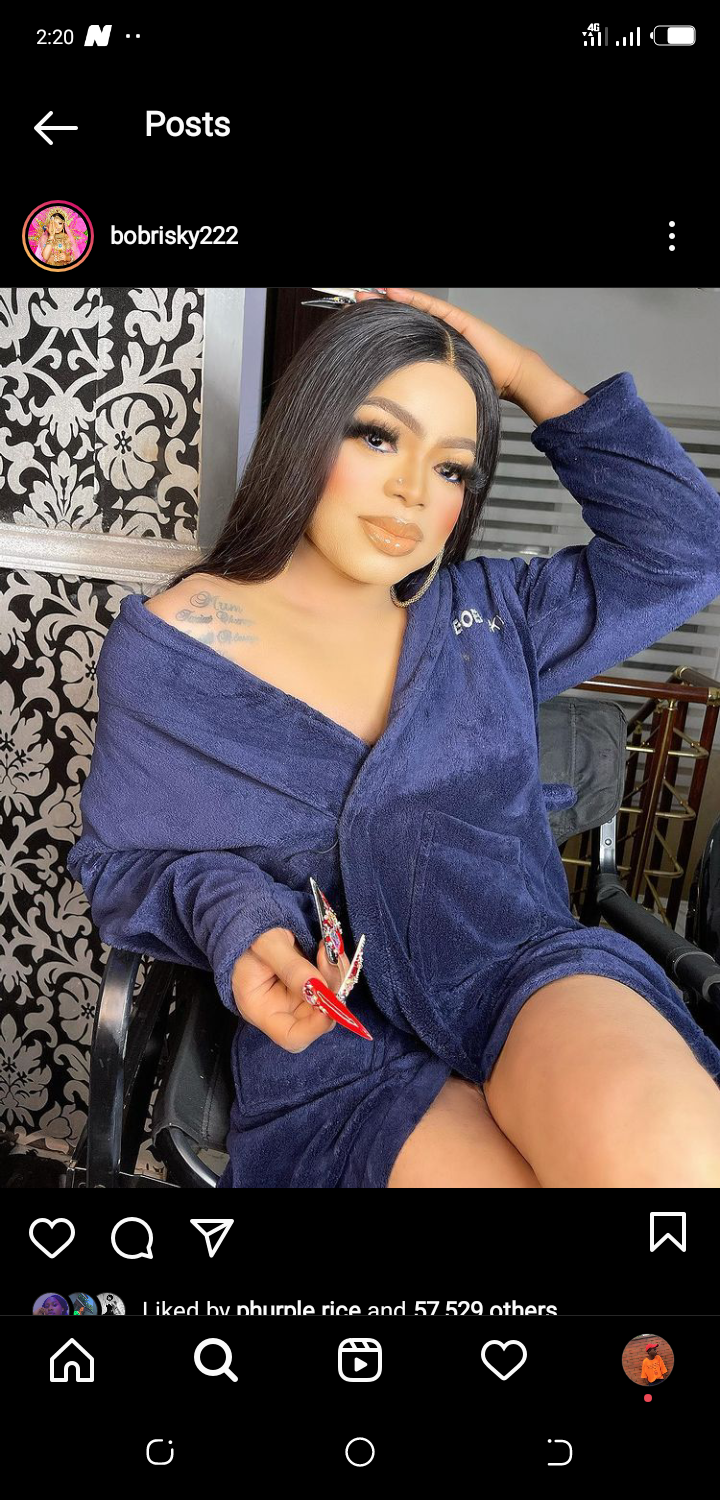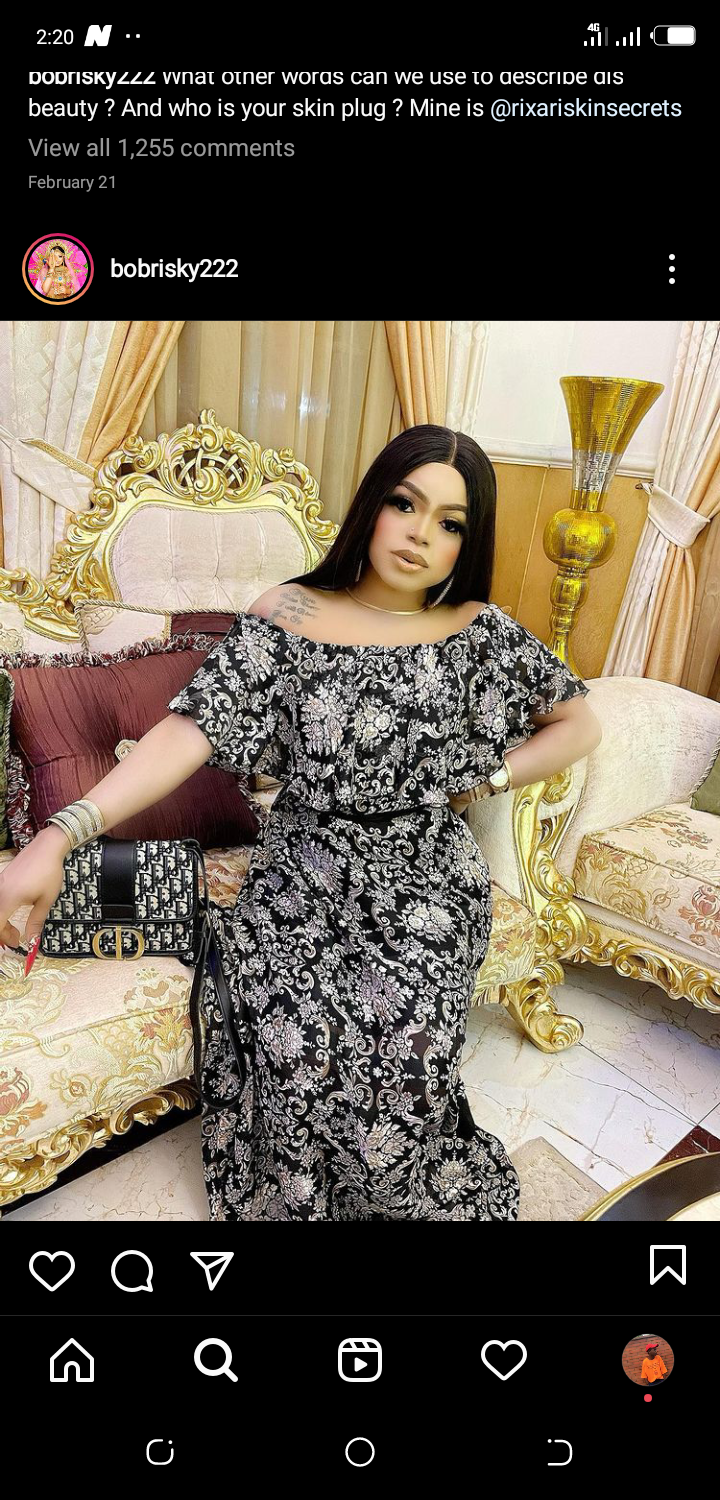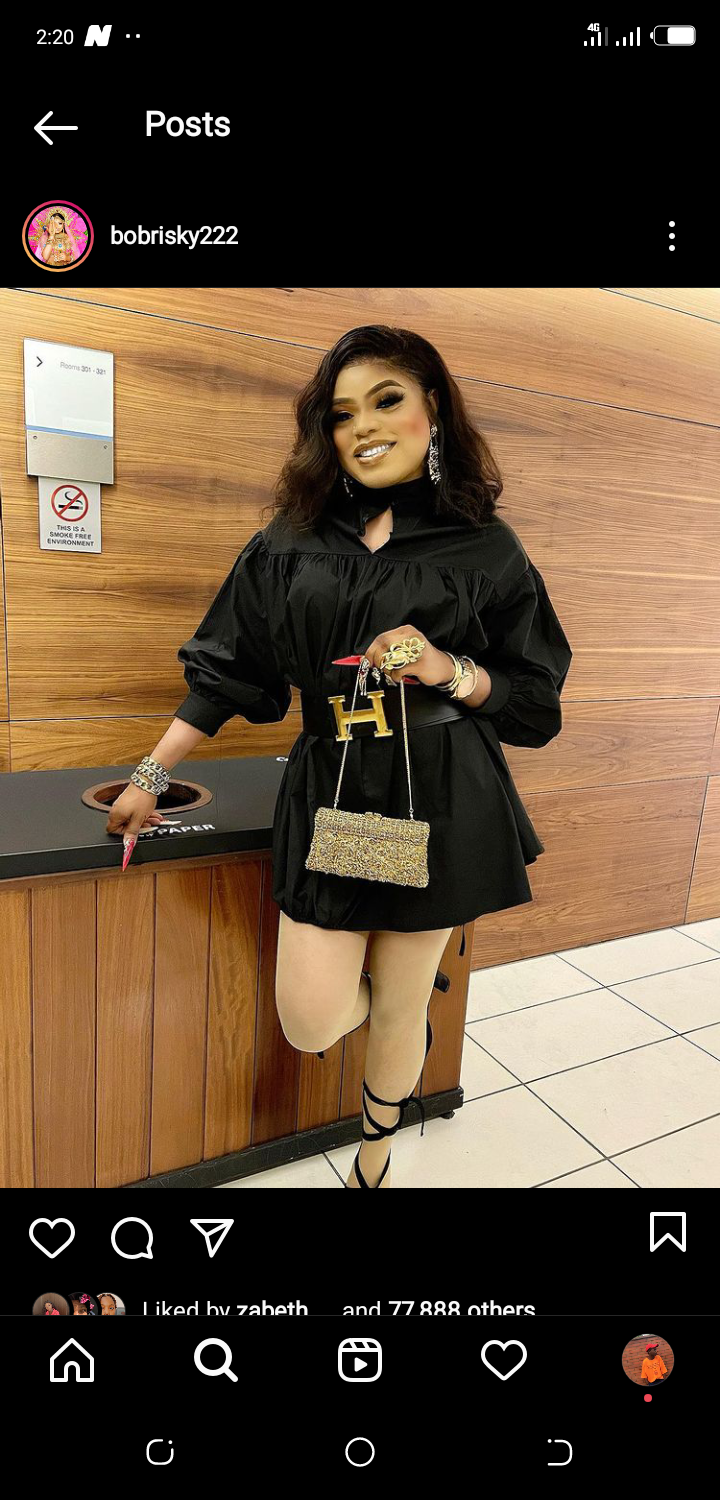 See how beautiful Bobrisky is! I'm sure most people hate him for what he do but still he is getting his money and cars and living his dream life! Nigeria is Indeed blessed with beautiful people!
Nkechi
Nkechi Blessing Sunday is a Nigerian actress also known as NBS. She was born in February 14, 1989 in Surulere, Lagos. She is an actress, film maker, producer, musician and also a script writer from Abia state.
Her acting skill has no doubt catapulted her to center stage in little or no time since her emergence into the Nigeria industry.
See Adorable Photos Of NBS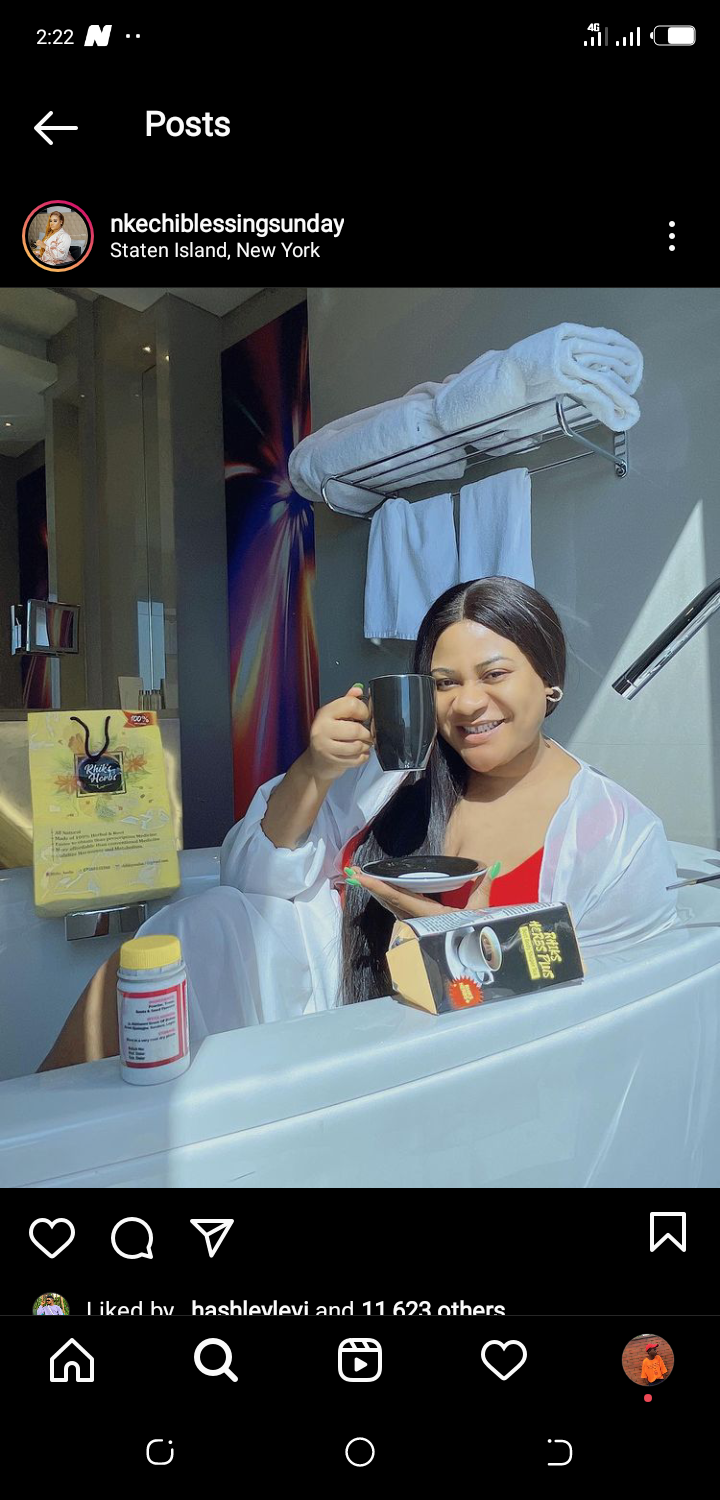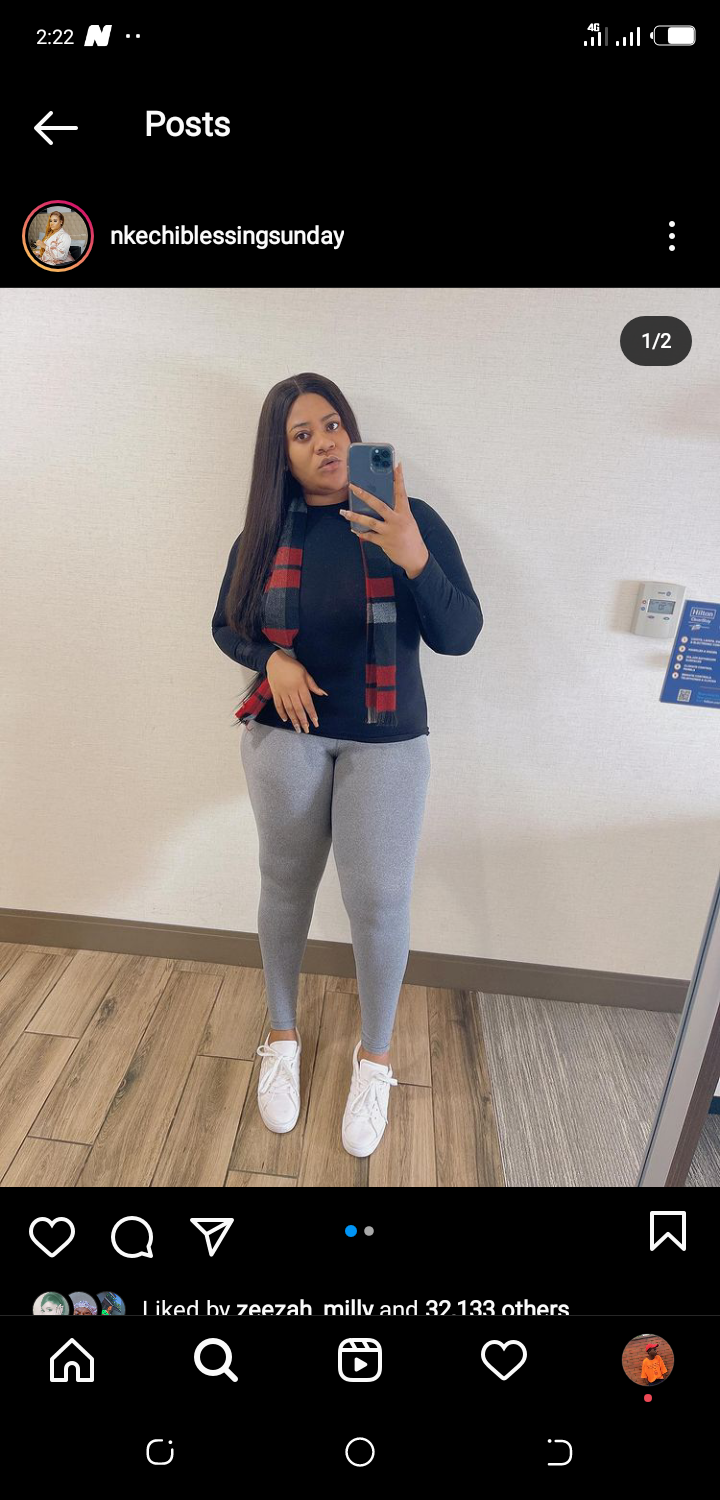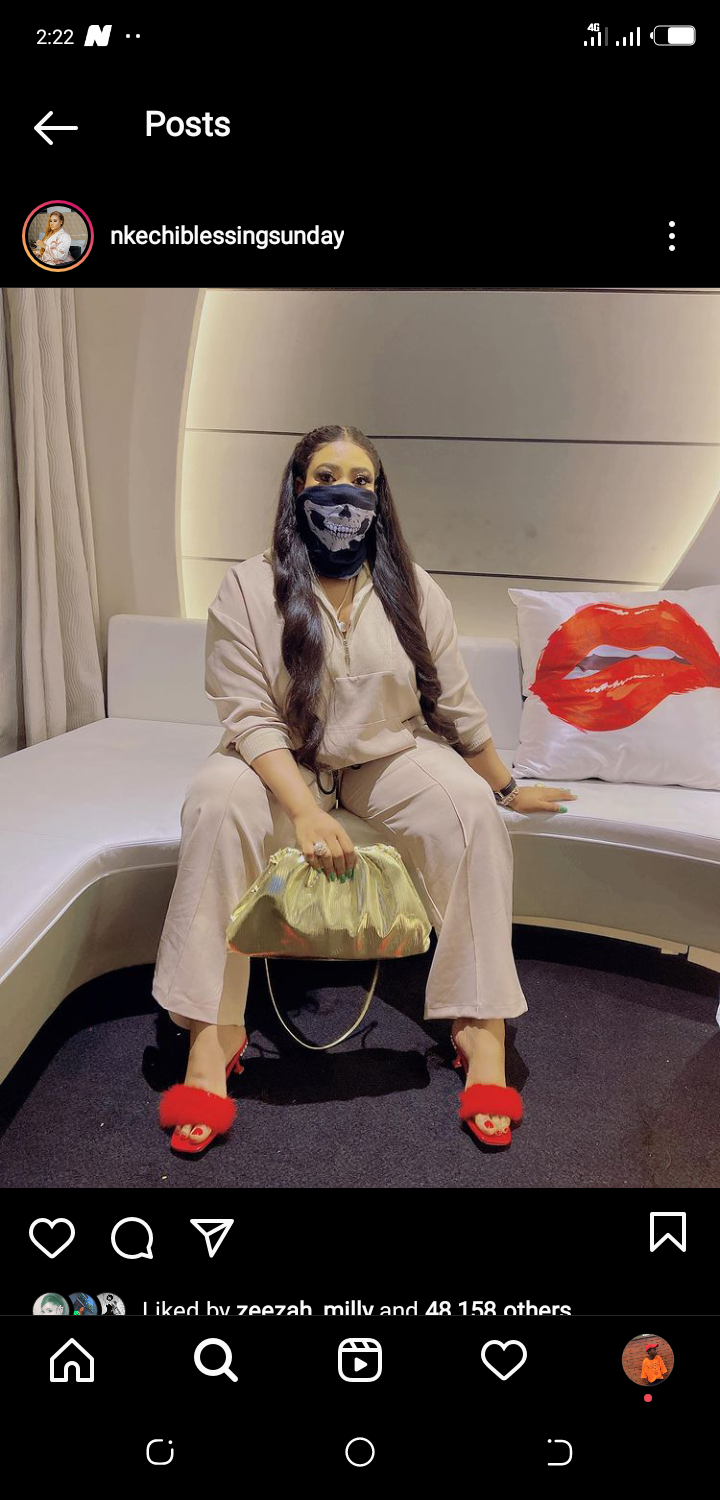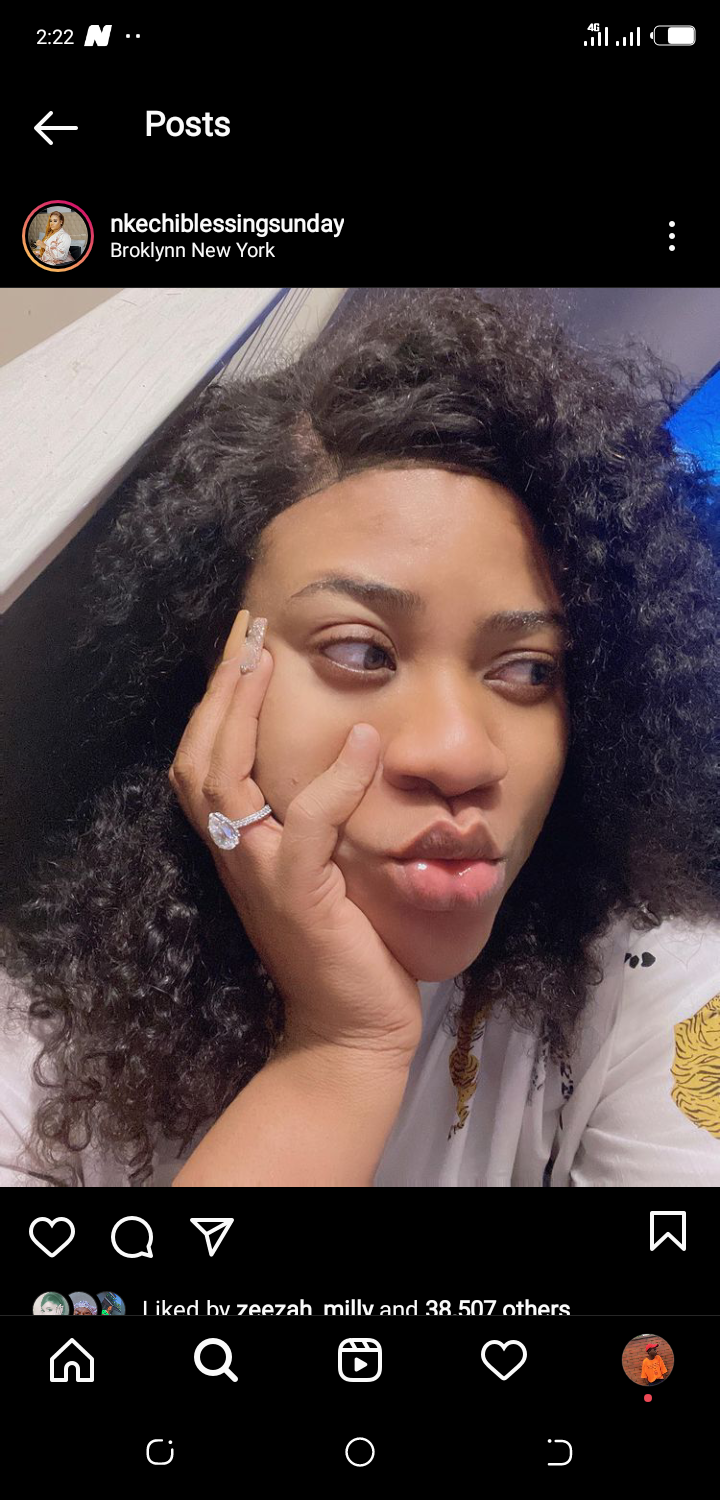 Although the beautiful actress is more known in the Yoruba Nollywood terrain, she is versatile such that she plays just any role given to her and interprets them perfectly. Besides her acting skill, the fair-skinned actress is big and well-shaped in the right areas, making it easier for her to be noticed in any movie.
See More Adorable Photos Of NBS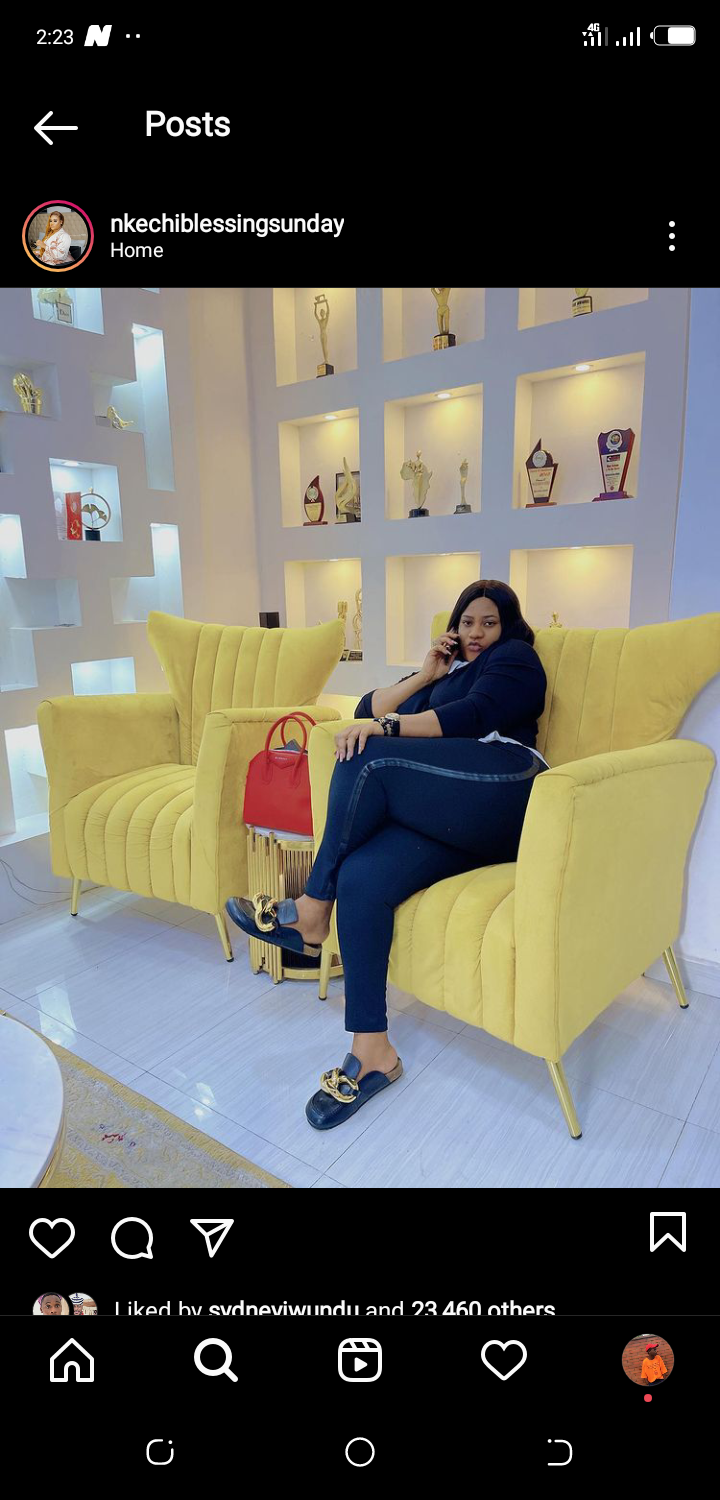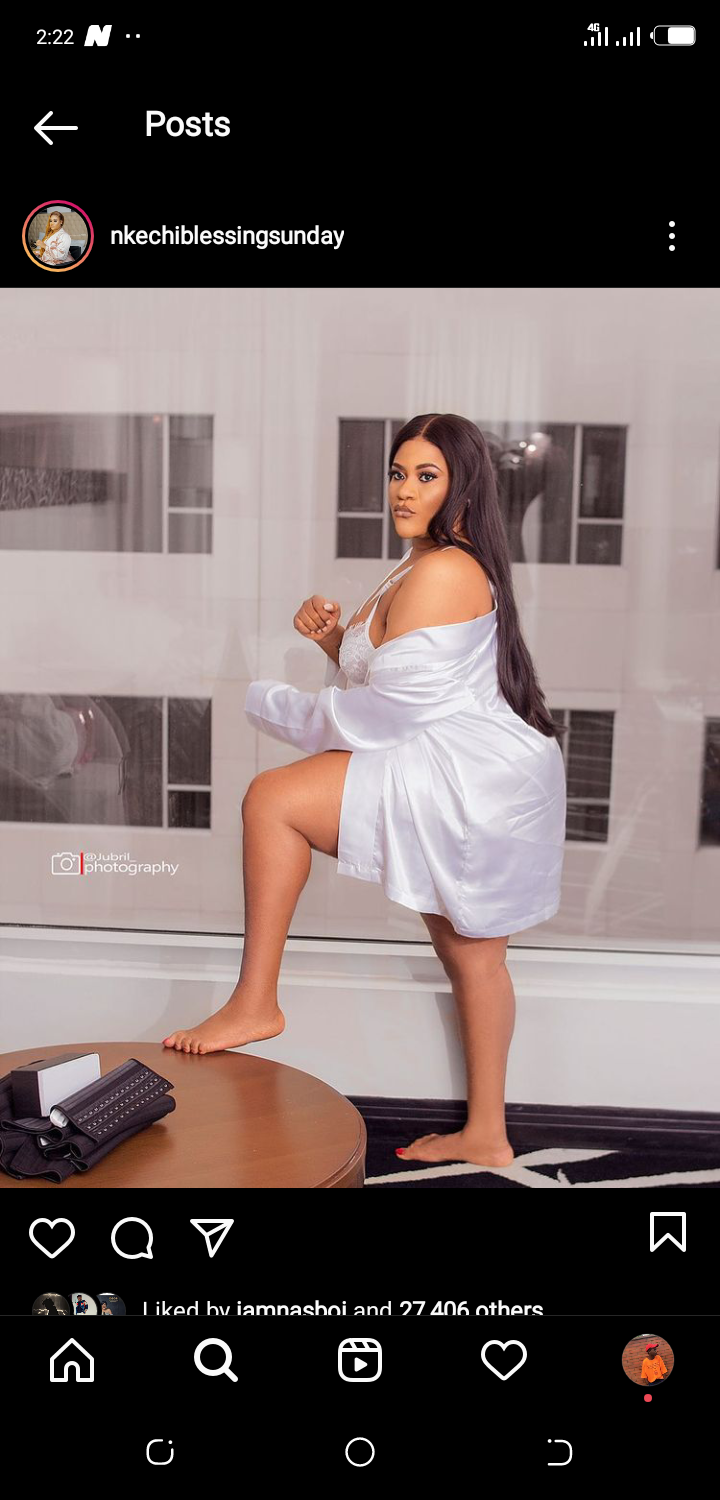 See epitome of beauty! She is absolutely beautiful!!!
So in your own opinion, who do you think is cuter between the two of them?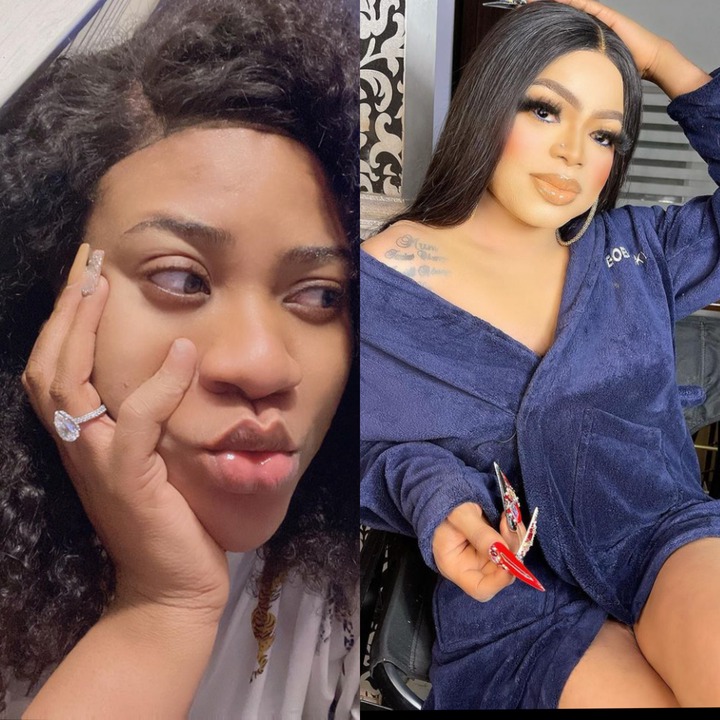 Drop comment down below, like and follow for more interesting hot topics.
Bye!
Content created and supplied by: SerikiOluwaseun_blogs (via Opera News )