Shorts are clothes worn by either men or women which do not go lower than the knees. They are usually sewn to be above the knee exposing part of the laps and the full legs. This is what Chinenye Nnebe's mum wore today in lovely photos and says "off to work" as she flaunts her legs.
If you don't know Chinenye Nnebe and her mum, they are both movie entertainers whom we may have seen on our television screens. Chinenye Nnebe is a movie actress, who started acting since when she was a child with the help of her mum whose name is Uche Nancy, a movie producer and a costumier.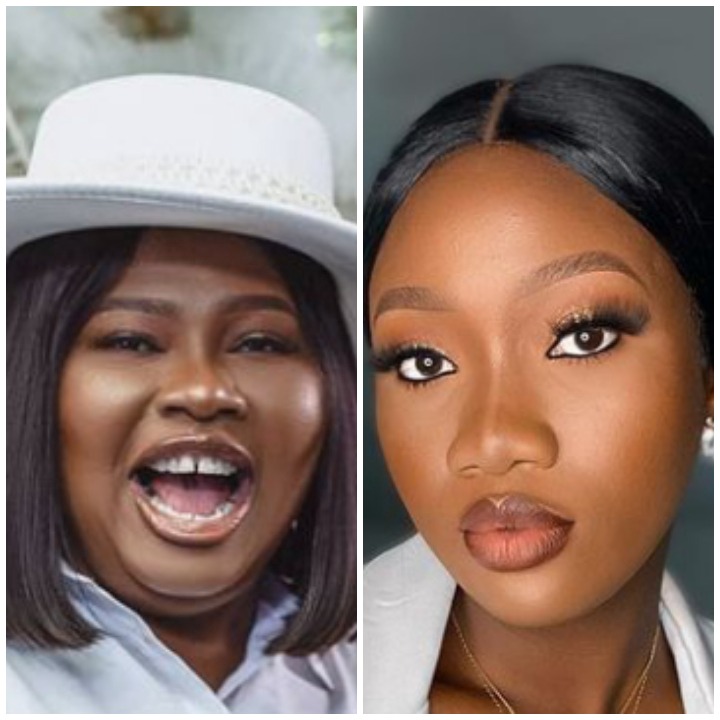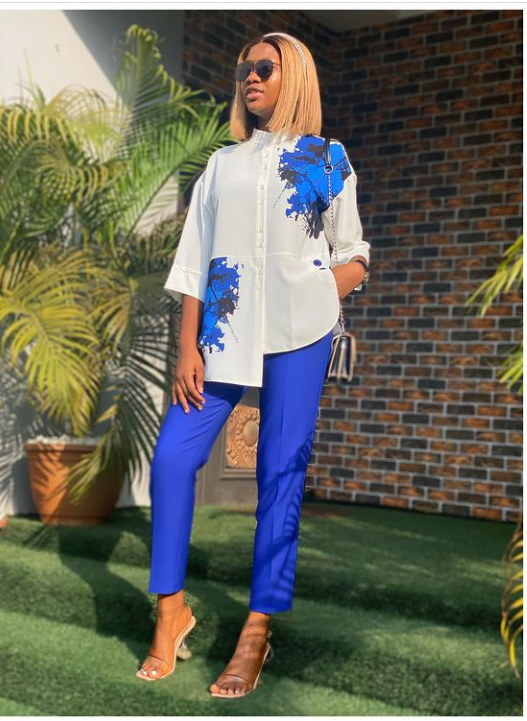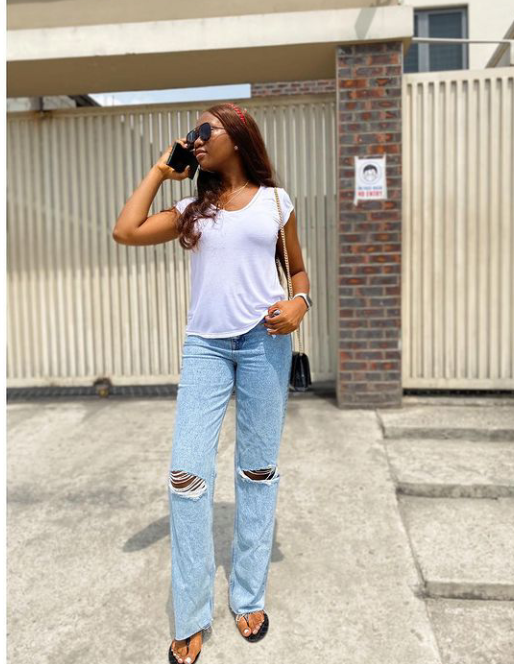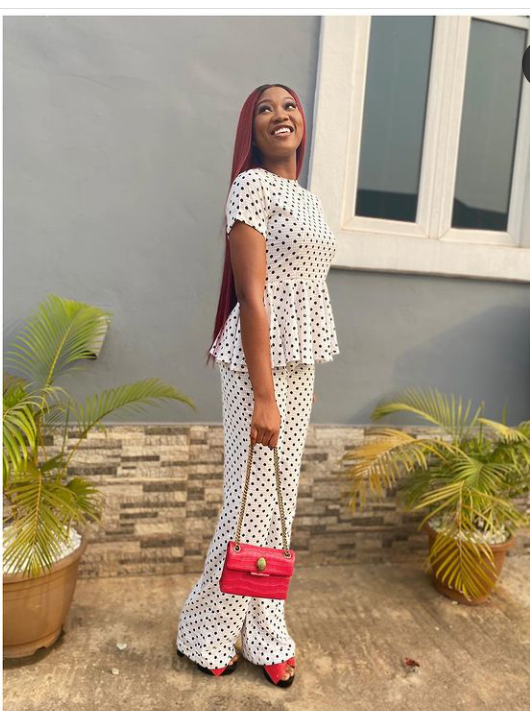 Chinenye Nnebe's mum, Uche Nancy is a mother of four beautiful daughters of which actress Chinenye Nnebe happens to be her last child. She is not only into movies, she is also into fashion and loves to stun in different outfits on different days for her work. Everyday is a day of work for Uche Nancy, she works so hard to train her girls and while doing this, she usually wears and showcase her different outfits like skirts, trousers, suits, gowns etc.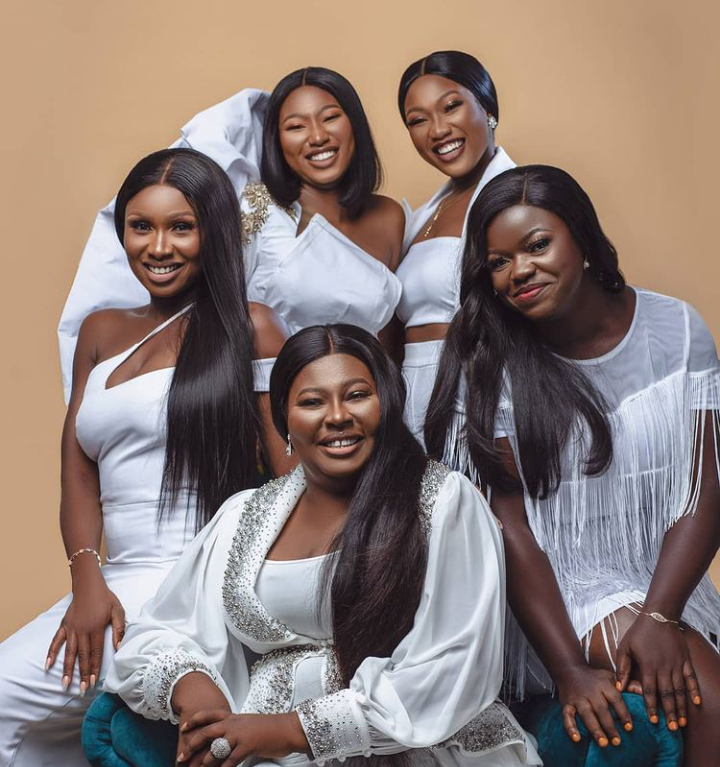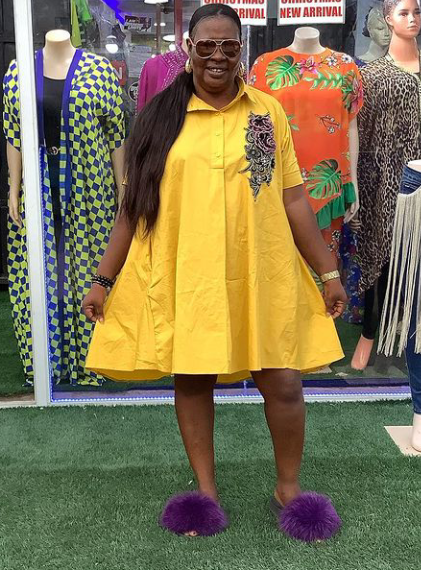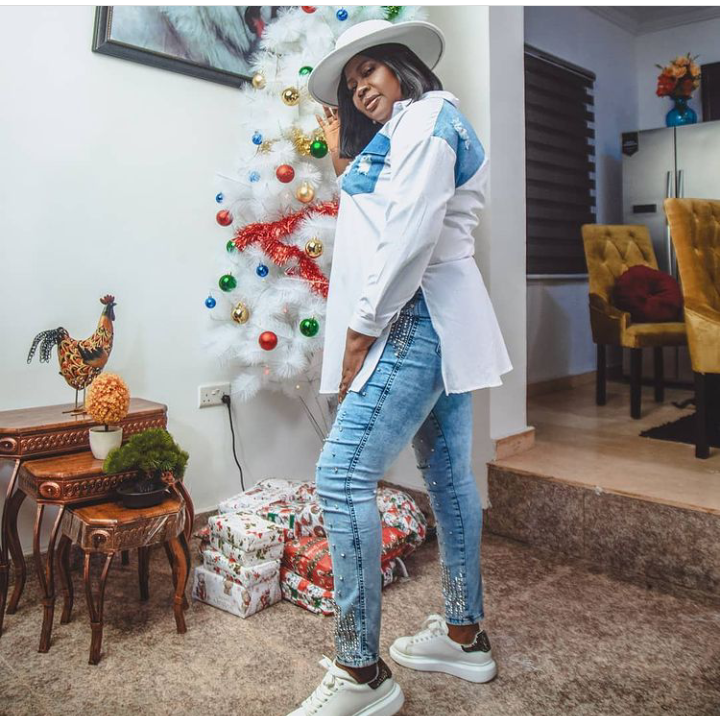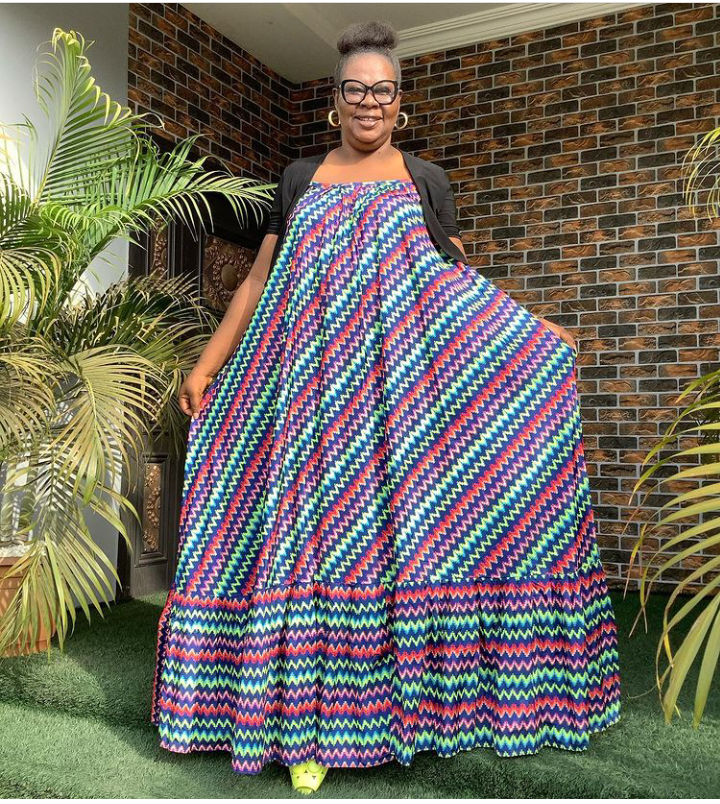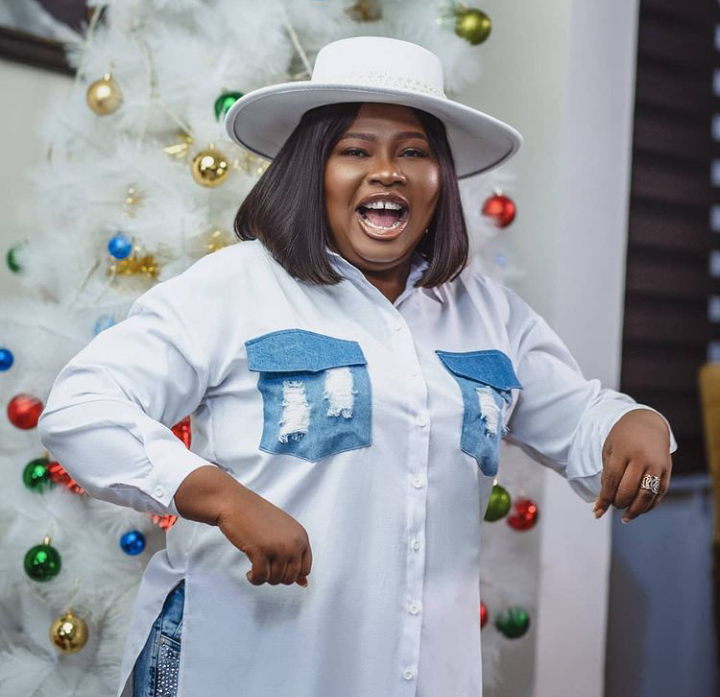 Chinenye Nnebe's mum, Uche could also be regarded as a fashionista as fashion is not limited to anyone in particular. Even as we grow old, fashion still remains an important aspect of our lives which we can't do without. Chinenye's mum is probably going off to work already as today happens to be Monday, the first working day of this week. Chinenye's mum, Uche Nancy has shared some photos to show off as she stuns in her shorts. She equally flaunted her legs as she poses in lovely photos too. She wore a lemon green colour shorts with a top and a face cap to match. Her green handbag was rightly placed on her hands to compliment her dressing. Photos are shown below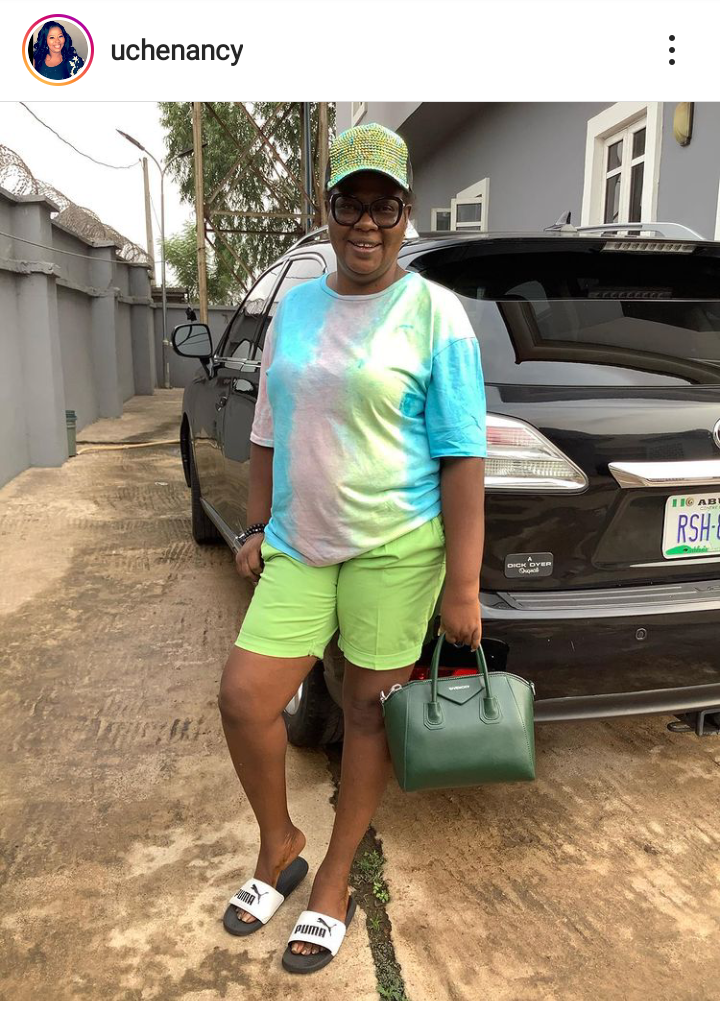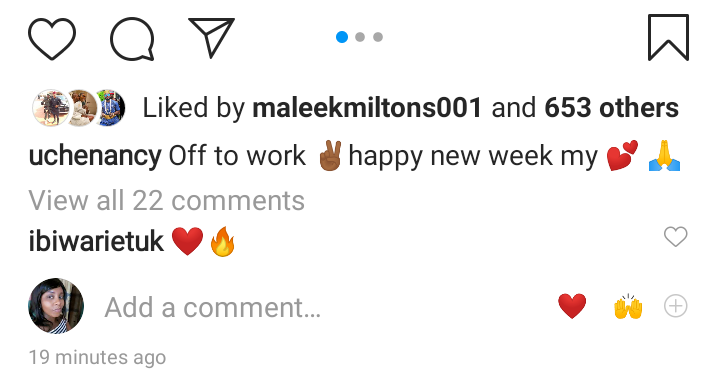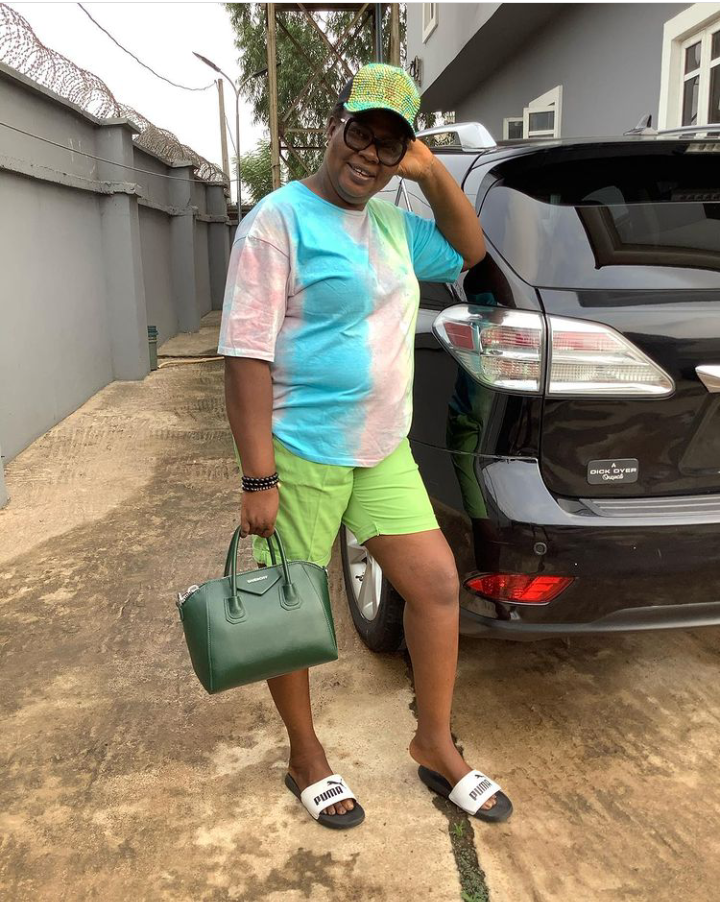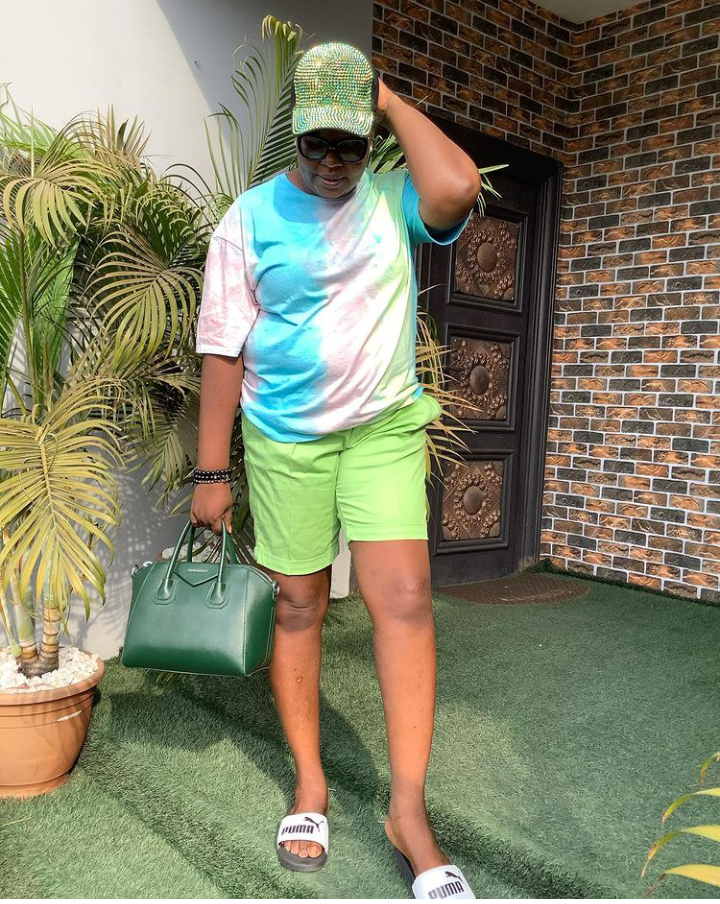 Picturee credited to Instagram, Naijagisti BellaNaija and Information Nigeria
Content created and supplied by: Coolest2 (via Opera News )