Mother's Day is a holiday honouring motherhood, that is observed in different forms throughout the world. it is also a celebration honouring mother of the family, as well as motherhood, maternal bonds, and the influence of mothers in society. It is celebrated on various days in many parts of the world, most commonly in the month of March.
As it was celebrated all over the world, so it was also celebrated in Nigeria, as lots of Nigerian celebrities took to their social media accounts to show their love for their mothers or to celebrate themselves as mothers.
Biodun Okeowo, popularly known as omoborty also celebrated Mother's Day on her instagram account, as she posted pictures of herself.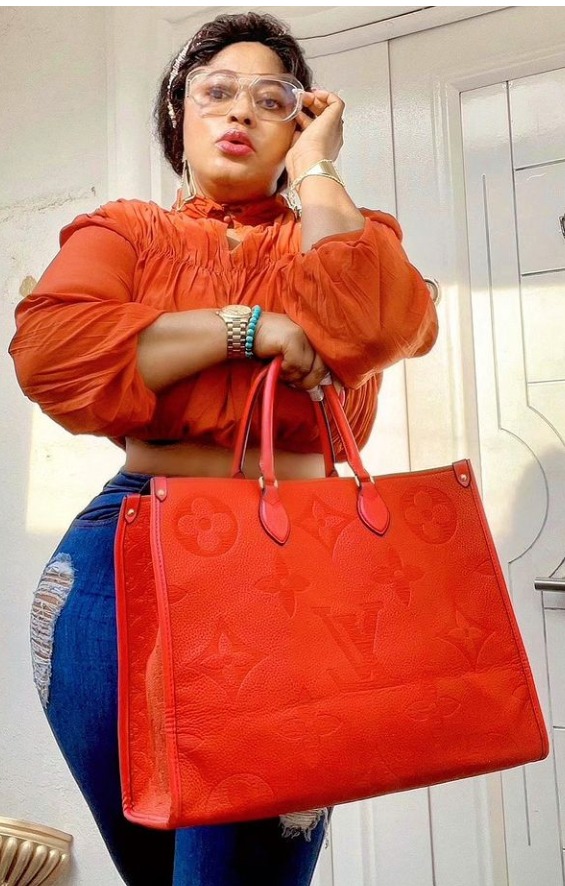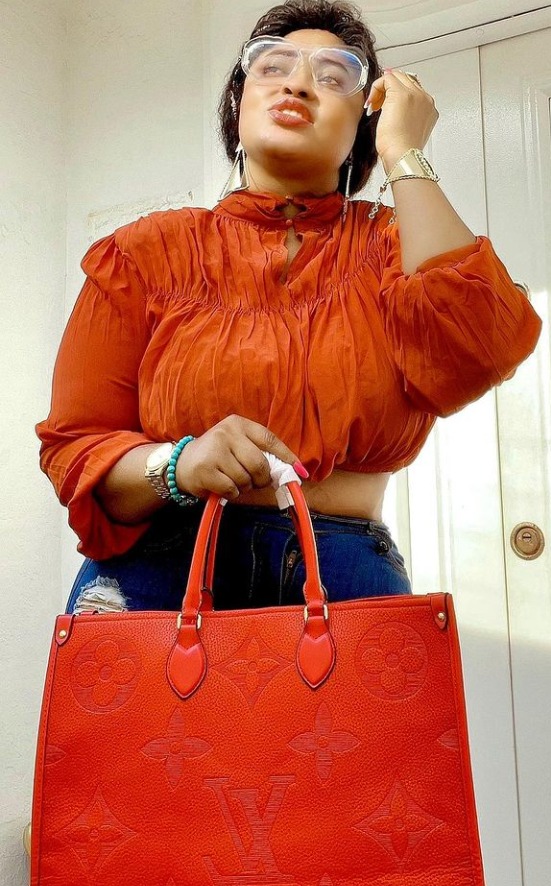 It is not just the pictures that caught the attention of her fans but what she captioned with the pictures. Omoborty is certainly not a controversial person, because you will rarely see her engage in any heated conversation with anybody on social media.
But her latest post on instagram was a little bit controversial because no man will find it pleasing.
in her words:
"Hope you appreciated all the women in your life today?"
"The one you came out from and the one(s) you're entering".
Her word is almost faultless with no controversy, but her last words seems a little bit odd. Because after saying 'hope you appreciated all the women in your life today' 'the one(s) you came out from' it is unnecessary to say the one(s) you're entering. Although it was how she expressed herself that makes the caption sounds odd when you read it, she should have said 'the one(s) you're dating' or 'the one(s) you're in a relationship with'. It would have been more pleasing to the ear and men would have preferred the expression more.
See her pictures with the caption below.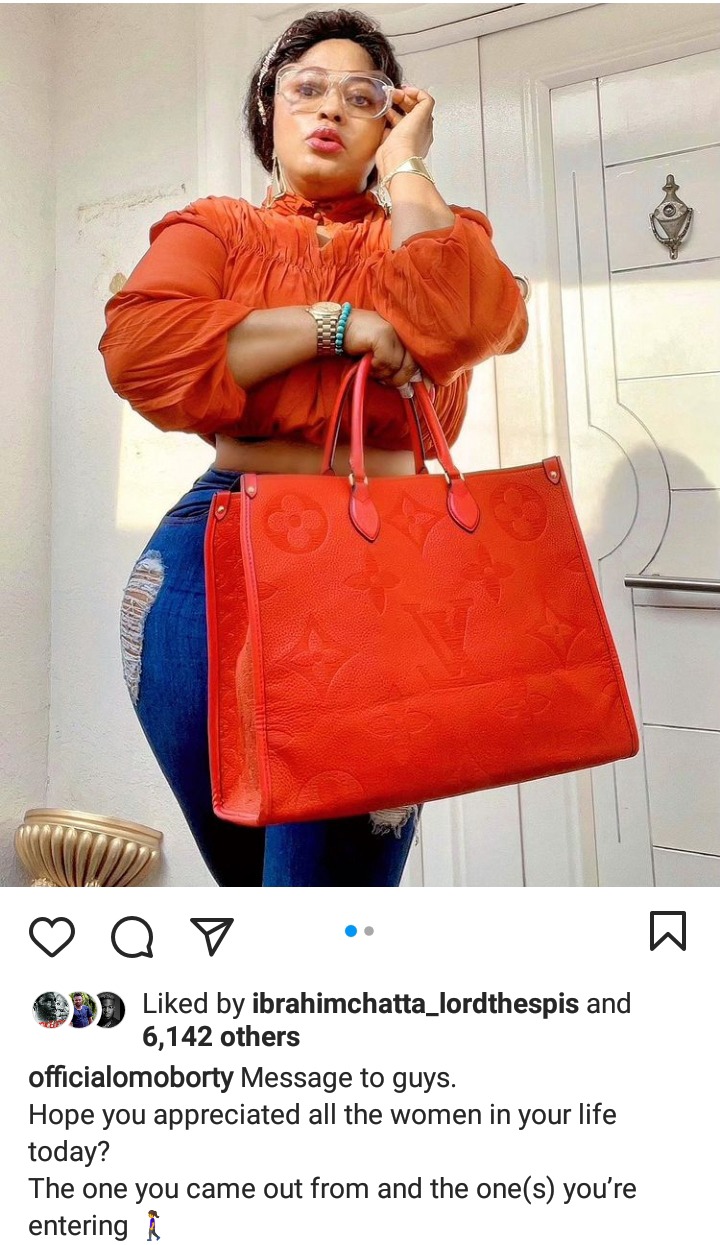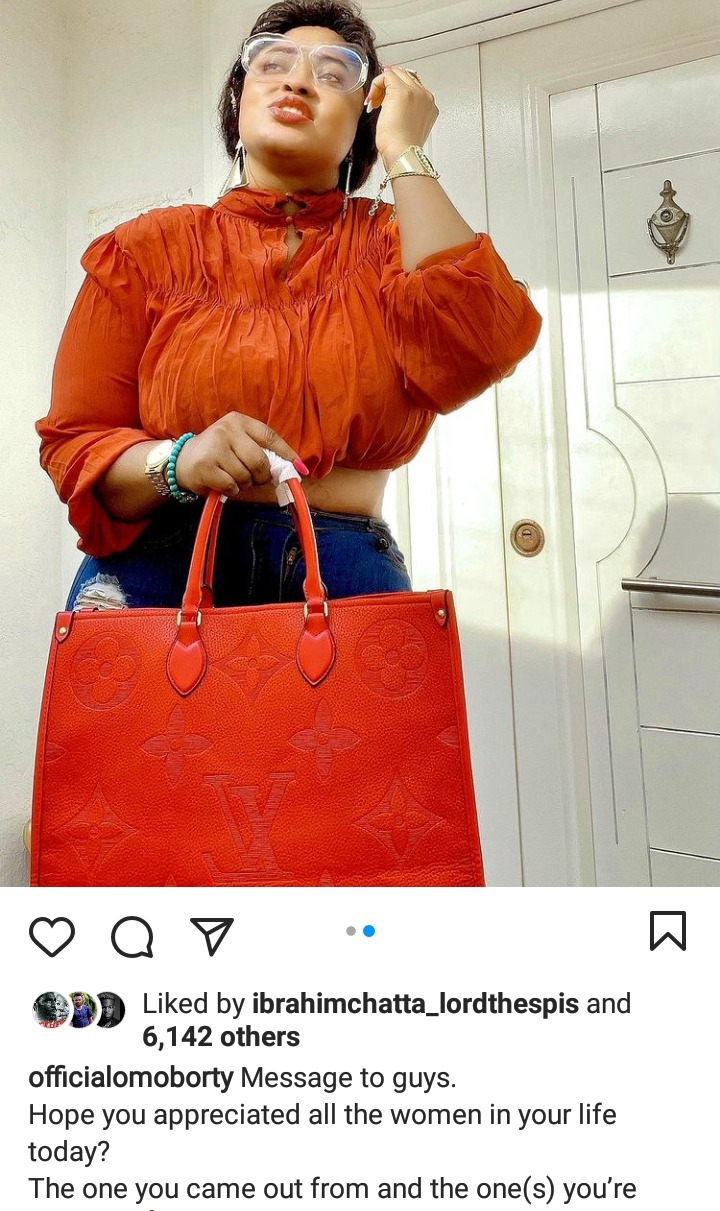 Content created and supplied by: Abass001 (via Opera News )