Lekki Shooting: After DJ Switch interview with CNN yesterday, See what Nigerians are calling her.
One of those who made the Lekki Toll gate shooting/ Massacre go viral through her Instagram live feed, Obianuju Catherine Udey, popularly know as DJ Switch was interviewed by CNN's Becky Anderson yesterday.
DJ Switch was tagged a hero that night after showing a heroic display to go live on Instagram and stream the shooting that happened at Lekki.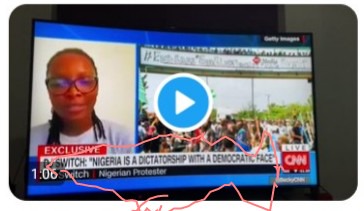 While Speaking with CNN's Becky yesterday during a interview session over the alleged massacre at Lekki Tollgate on the 20th of October, Dj Switch described the present administration as "As a dictorship with a democratic face".
Every one seems to have same opinion about the young lady as some tagged her a "National Hero", while others said she was the main reason the Lekki massacre was revealed to the world.
Recall, during the shooting at toll gate, the young and fearless lady streamed it live on her Instagram handle, we saw other videos where people were screaming for help, though everything seems like a piece of puzzle yet to be assemble, but with CNN saying they have over 100 survivors we might unravel the mystery of Lekki shooting soon.
Check out some screenshots below.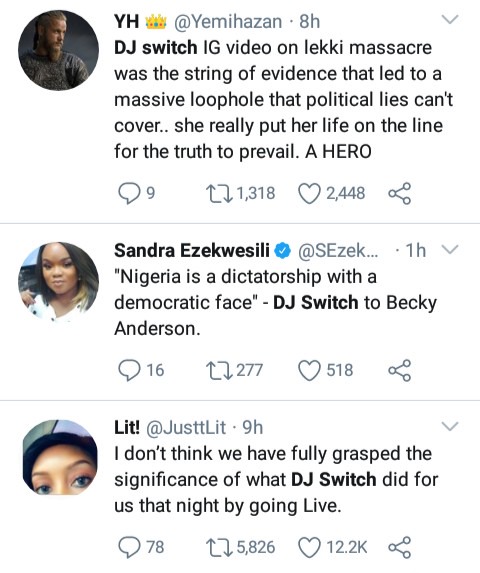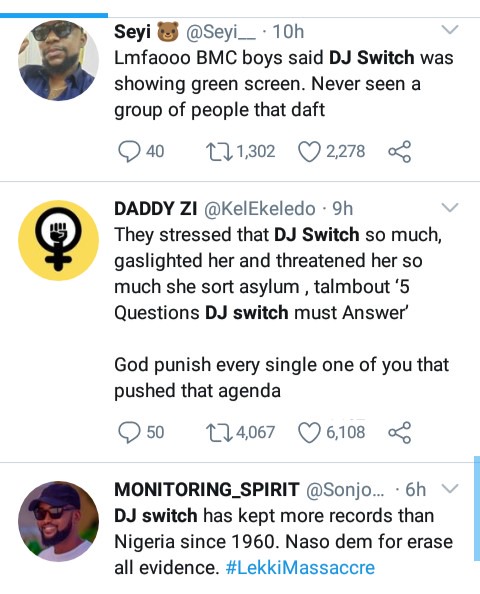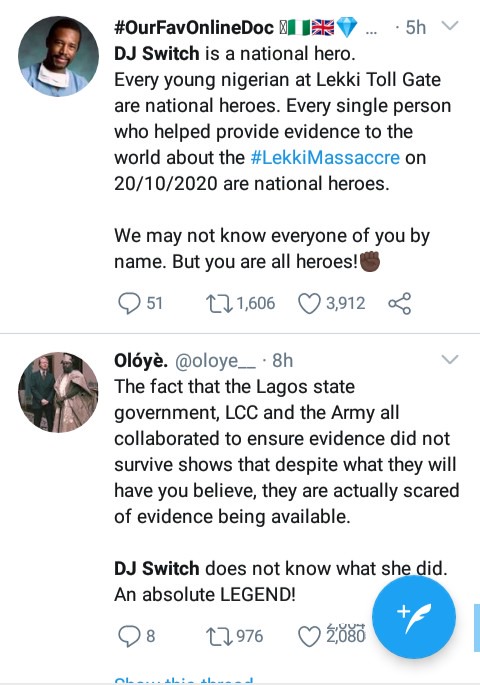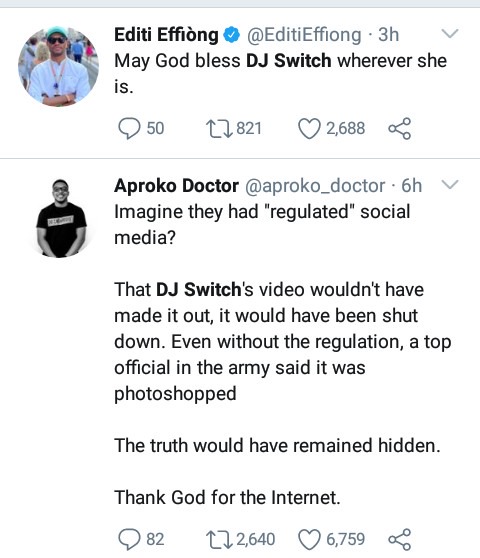 Content created and supplied by: Ororounited (via Opera News )