It is certainly not easy to be a celebrity and certainly not one of Regina Daniels' mold. The 20-year-old talented actress and model who has a wide fanbase has constantly been scrutinized since she got married to 60-year-old billionaire, Ned Nwoko. While, the 20-year-old mother constantly uploads her photographs on social media stunning her fans with her enduring beauty, people still find one thing or another to notice in her photos.
Yesterday, Regina Daniels posted a few photos on her verified Instagram account. As usual, people found things to notice and comment on. Even the minute detail was not left out as Nigerians continue to try to discern how Regina Daniels is faring in her marriage. Here are some of the things people noticed and talked about.
Her Bandaged Hand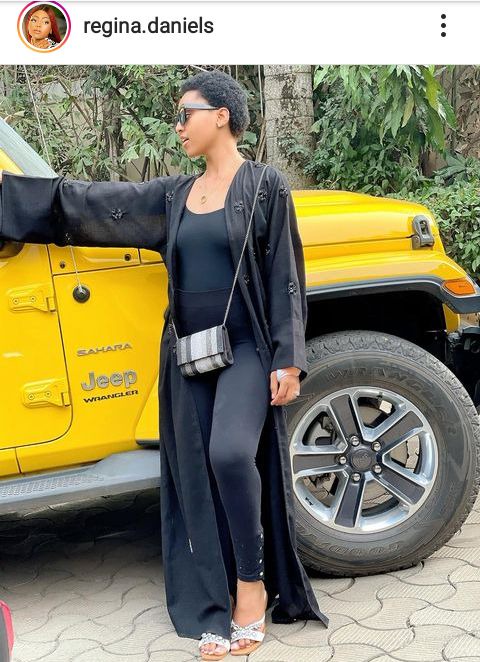 While she tried her best to hide it with her black jacket, her bandaged left hand was visible to her audience. While it is not a bruise to her forehead or neck, fans could not hide their concern and wondered what may have transpired that left Regina Daniels with a bleeding hand.
Her Casual Grooming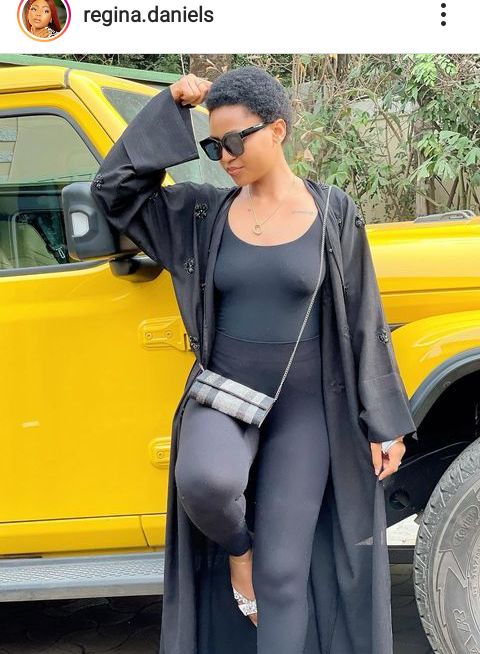 The billionaire wife posed in a simple attire and did not have her hair done as well. The photos were also revealing as well. While fans are used to seeing a luxuriantly dressed and well covered Regina Daniels posing for the cameras, it was a strange feeling seeing her dressed that way.
Has Her Shape Returned?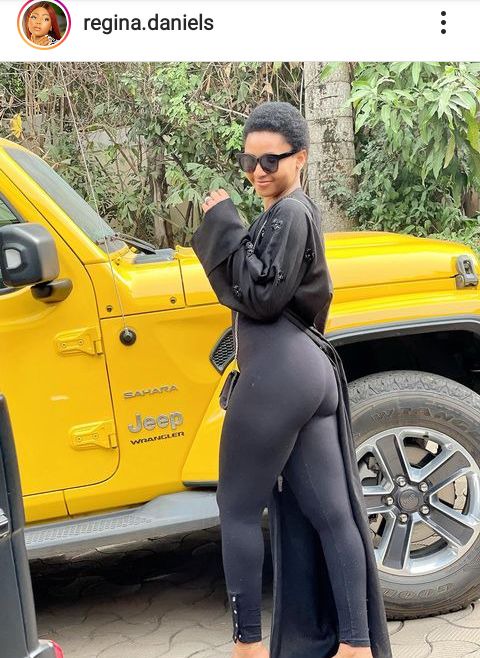 General concerns have been raised over the past few months as to Regina Daniels figure. It seems that she was losing a lot of weight. Many presumed that it is because she is in a diet while others presumed she was not having a happy marriage. However, some people noticed that it seemed the beautiful actress was regaining her figure back as she posed in tight jeans.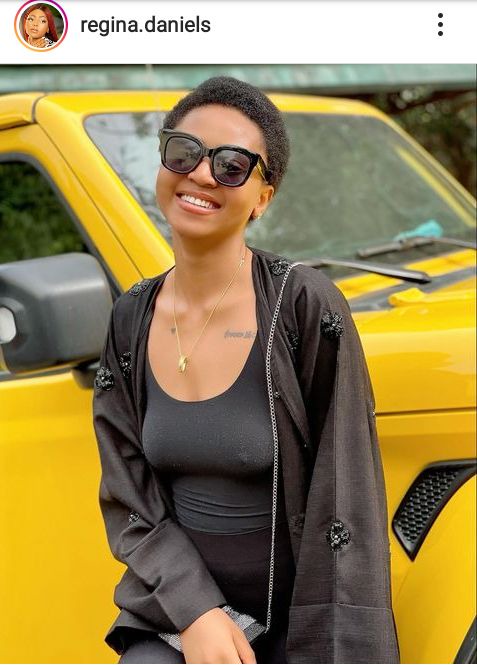 What do you think about Regina Daniels' recent photo?
Content created and supplied by: RealAmebo (via Opera News )