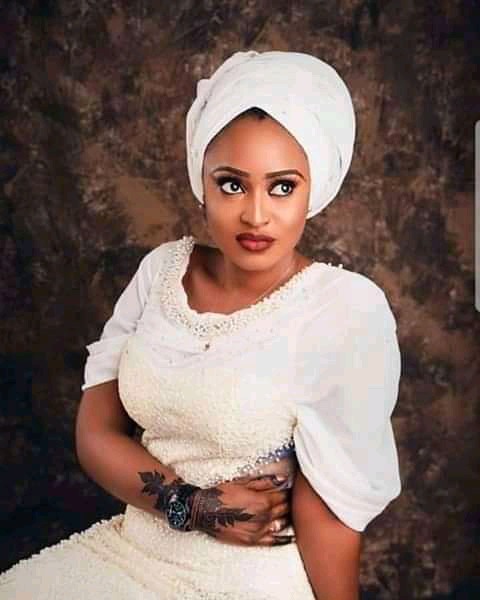 Marriage is a union between two people. People who are in love usually sealed their love with marriage. It's the joy of every parent to see their children getting married. It also brings two different families together forever. They become family by virtue of marriage. And related by the union.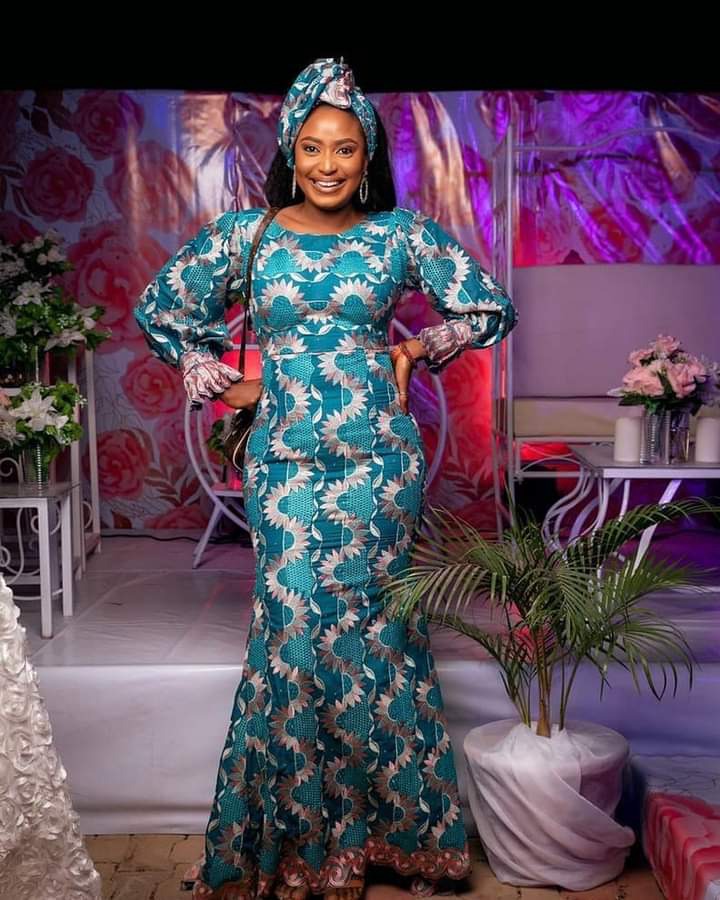 A lot of preparations is being carried out to make the event a memorable one. It's a once in a lifetime event. Food,drinks and so many dancing and merrying is done. Although people divorce and remarry,the first marriage is always the most memorable one in the family.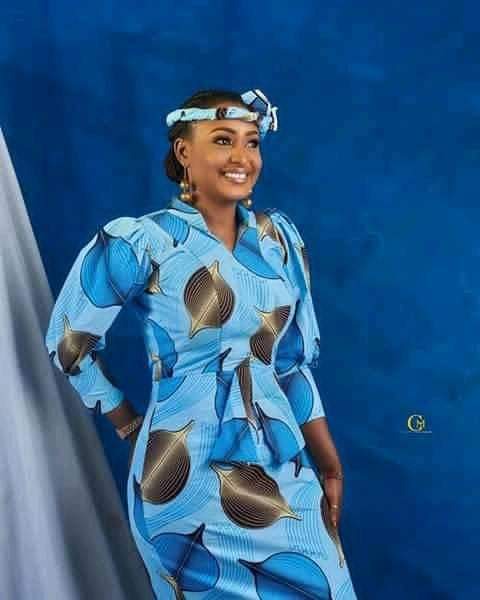 Fati Washa recently shared Wedding picture with Kannywood actor Yakubu Mohammed. The beautiful actress was all happy as she tagged her post" last night. She was all dressed like a bride. We don't know whether is a scene from a premiered movie or reality. But we are hoping that it's the end of spinterhood for the actress. Indeed the joy of every woman is too have a beautiful marriage filled with love.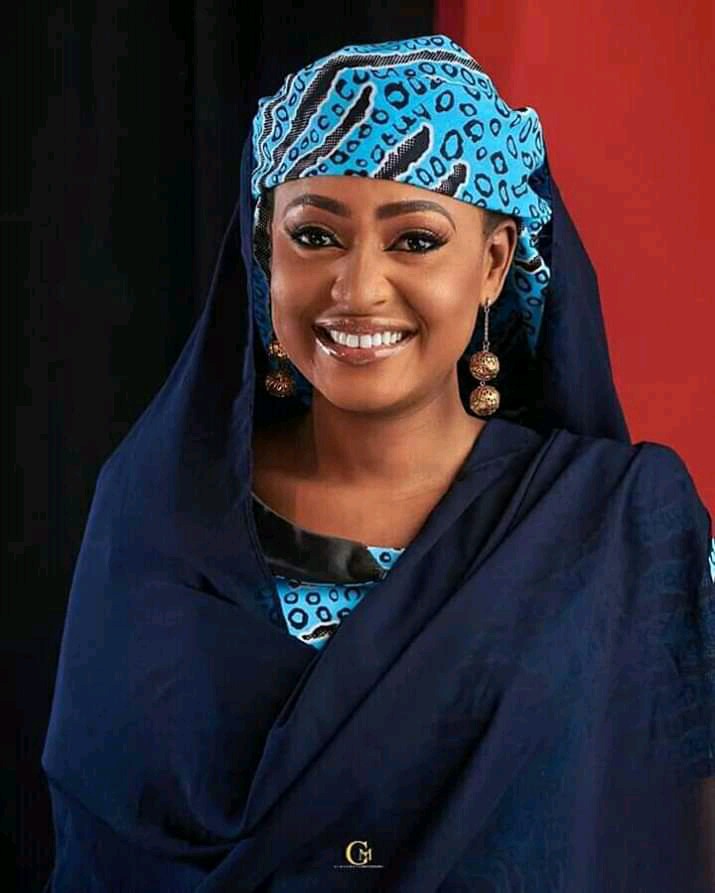 Fati Washa is amongst the Kannywood actresses who have dominated the entertainment industry in the North. The actress who is just 27 years is surely at the right stage of marriage. Many of her fans had been wishing to see when her wedding Fatiha would be conducted.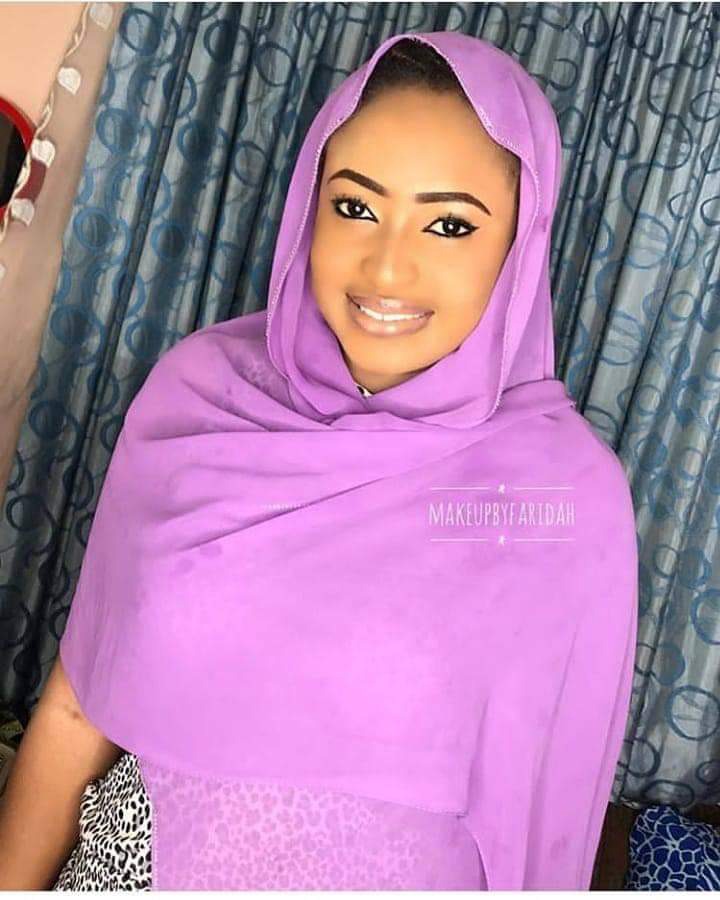 Yakubu Mohammed is also amongst the most celebrated and veteran across in the entertainment industry. He acts in both Nollywood and Kannywood film industries. He has established his presence in both industries. Yakubu Mohammed and Fati would be good couple since both are very caring.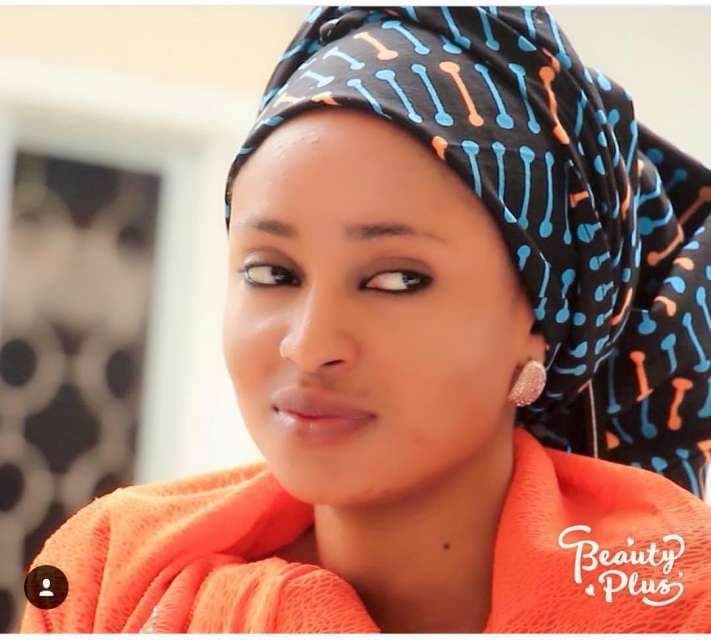 Wishing the actress the best. We are hoping that her wishes comes true. See the beautiful picture below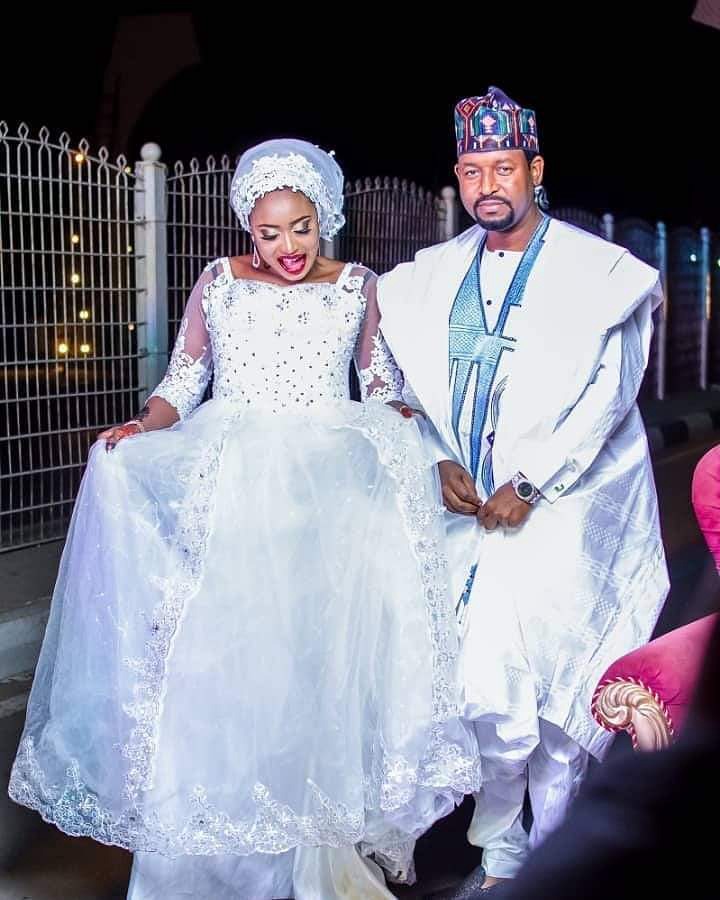 Another reason for their compatibility is because they belong to the same career. Yakubu Muhammed will understand her career and still give her chance. Fans were surprised by the update and at the same time happy for the actress. They poured in their individual thoughts about the post. See their reactions below.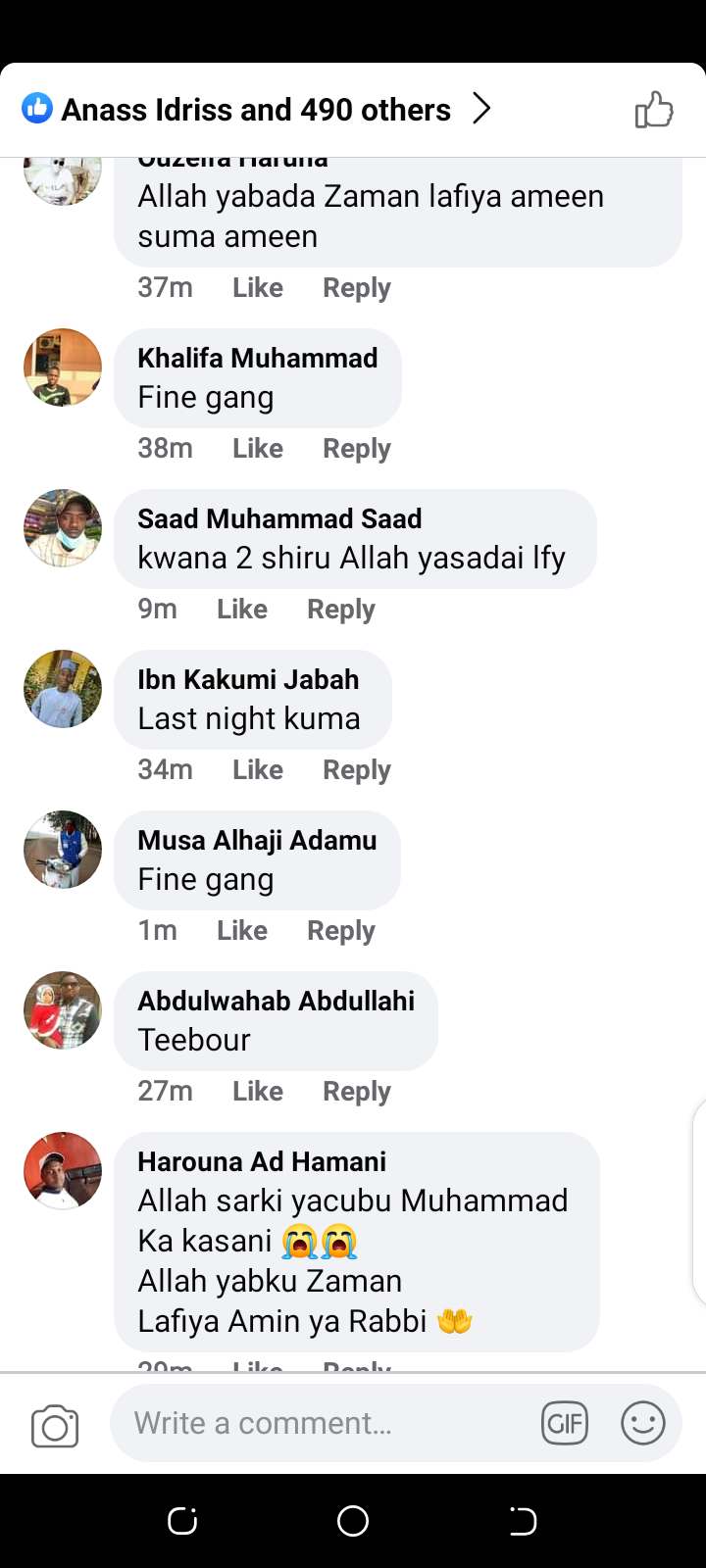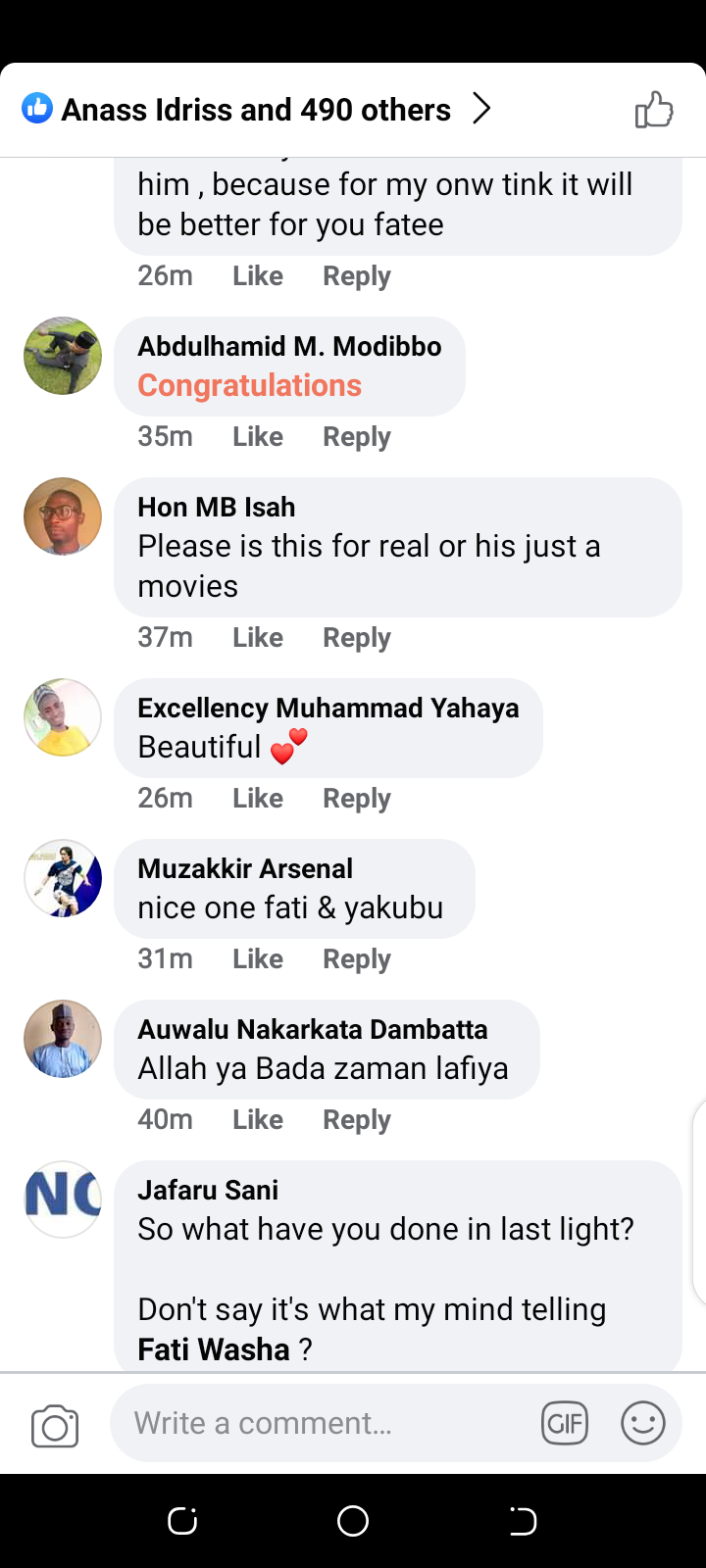 See Original Post Below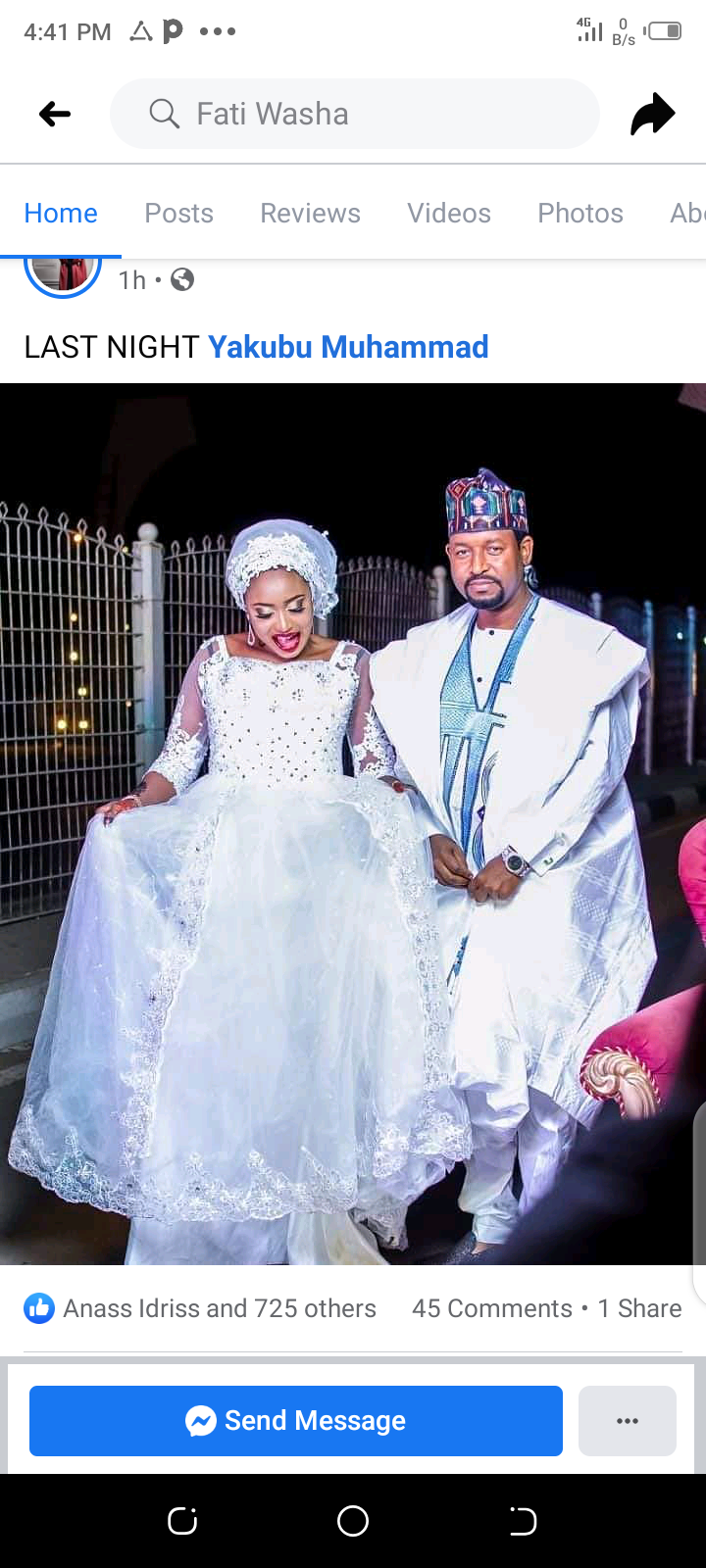 Content created and supplied by: Nabimah (via Opera News )