Less than 3 hours ago, a well known media handler known as instablog posted an update on his media channel asking the audience a very important question.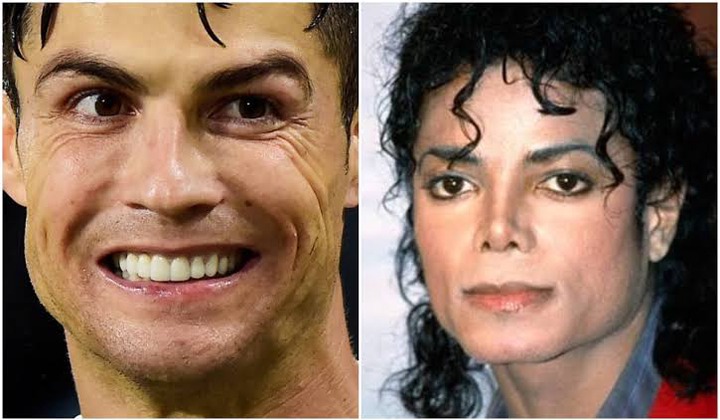 According to the post, instablog asked his followers who is more popular between "Christiano Ronaldo And Michael Jackson".
Less than 3 hours after he asked the question, many people have replied with a very detailed response. Some twitter user belived that Christiano Ronaldo is no we're near Michael Jackson in anyway, they argued that michael jackson is one of the most popular Celebrity in the world even before his death.
Even with this Statement, some people do not agree with the popular opinion. Some doesn't even know michael jackson at all.
According to samuel, he said : Michael Jackson was a great man but do we still hear about him like before. Can you ask a 10 year old boy such question and you think he'll know who MJ is?
But I bet you that such child will definitely know who CR7 is."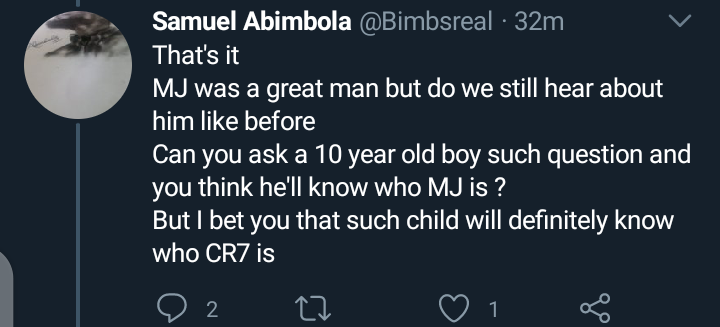 Another user identified as jose said : "Not at all, I dont even think any human even has more follower on Social Media than Cr7"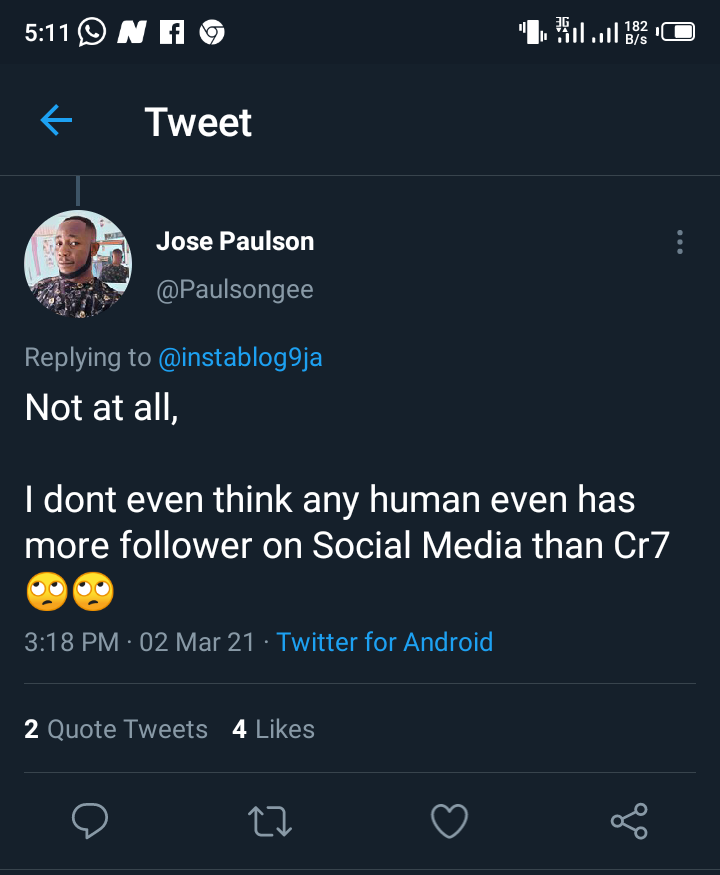 The above users believes that Christiano Ronaldo is more popular than Michael Jackson in today's world but this argument was not Welcomed by so many other users who believes that michael jackson is one of the third most popular Celebrity in the universe. See their Statements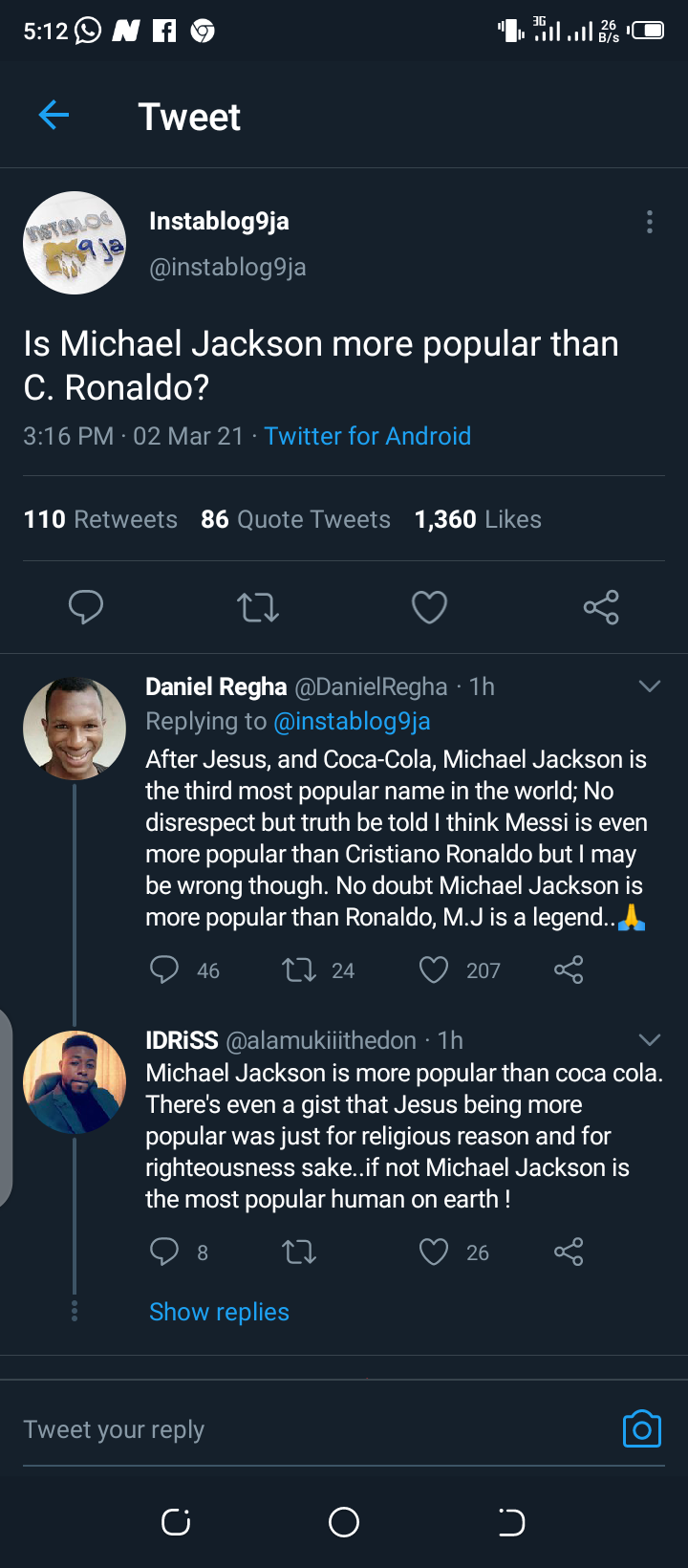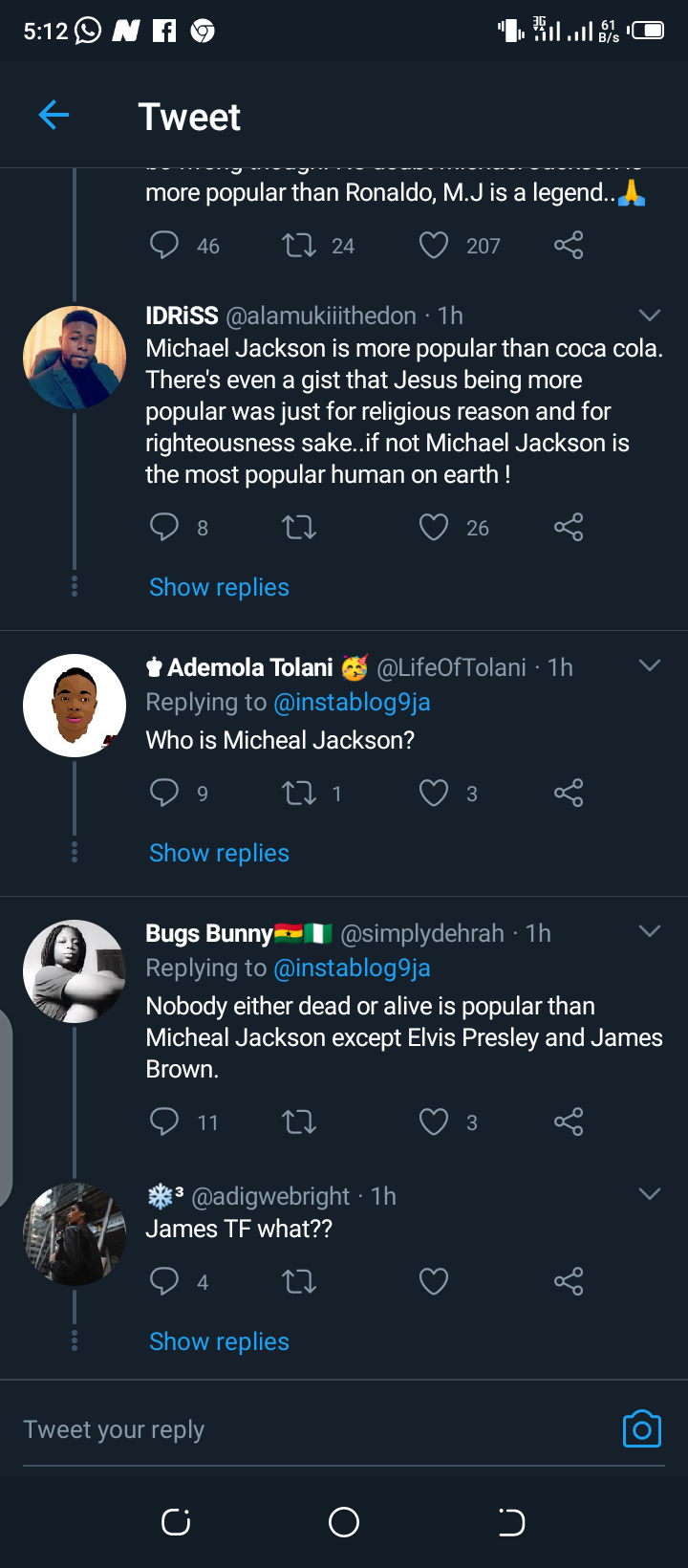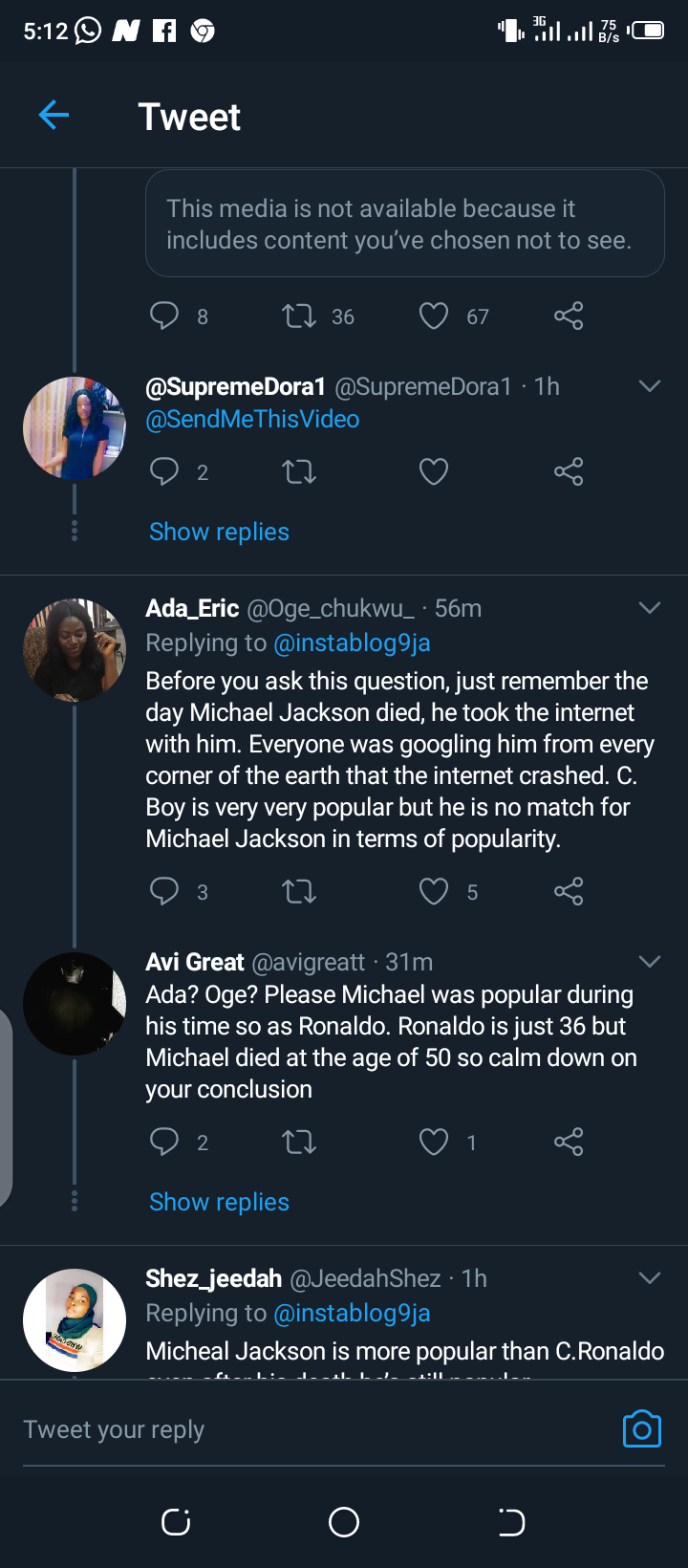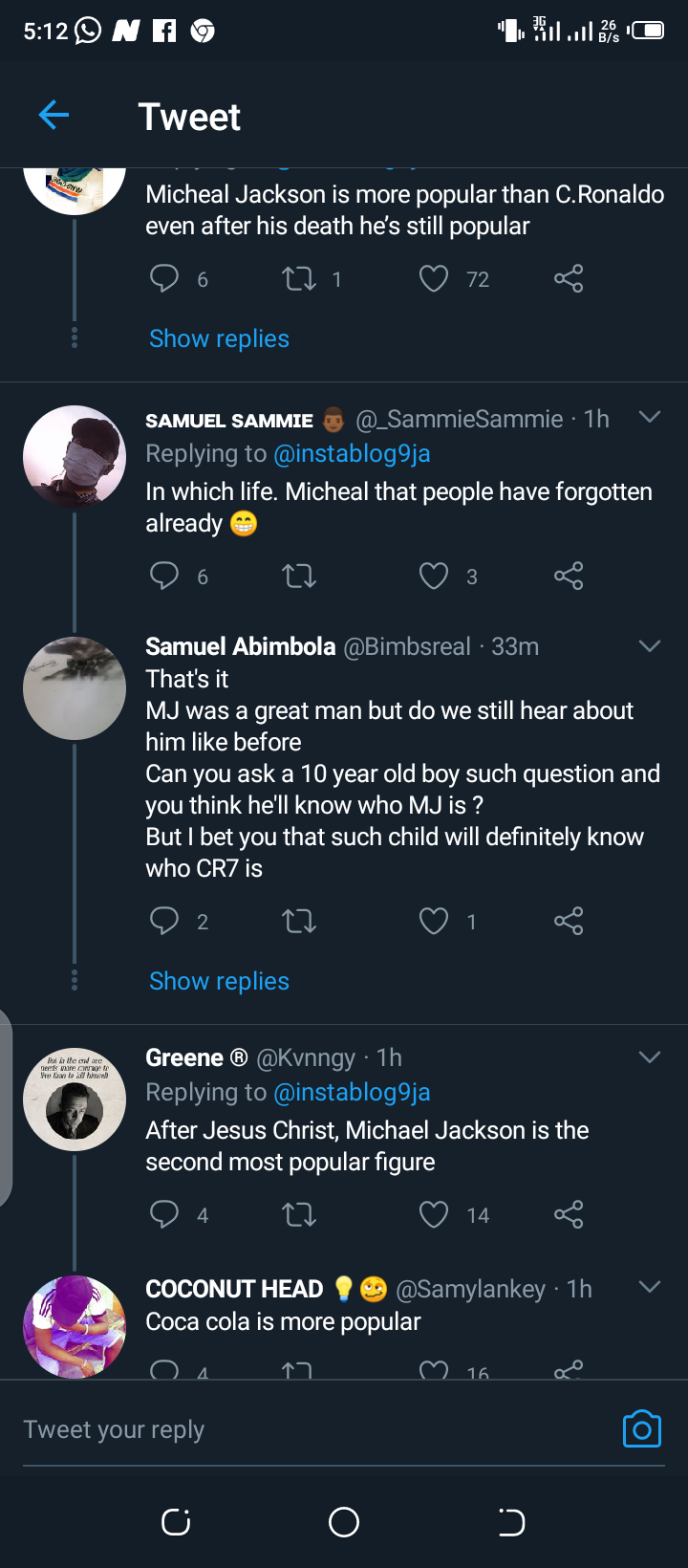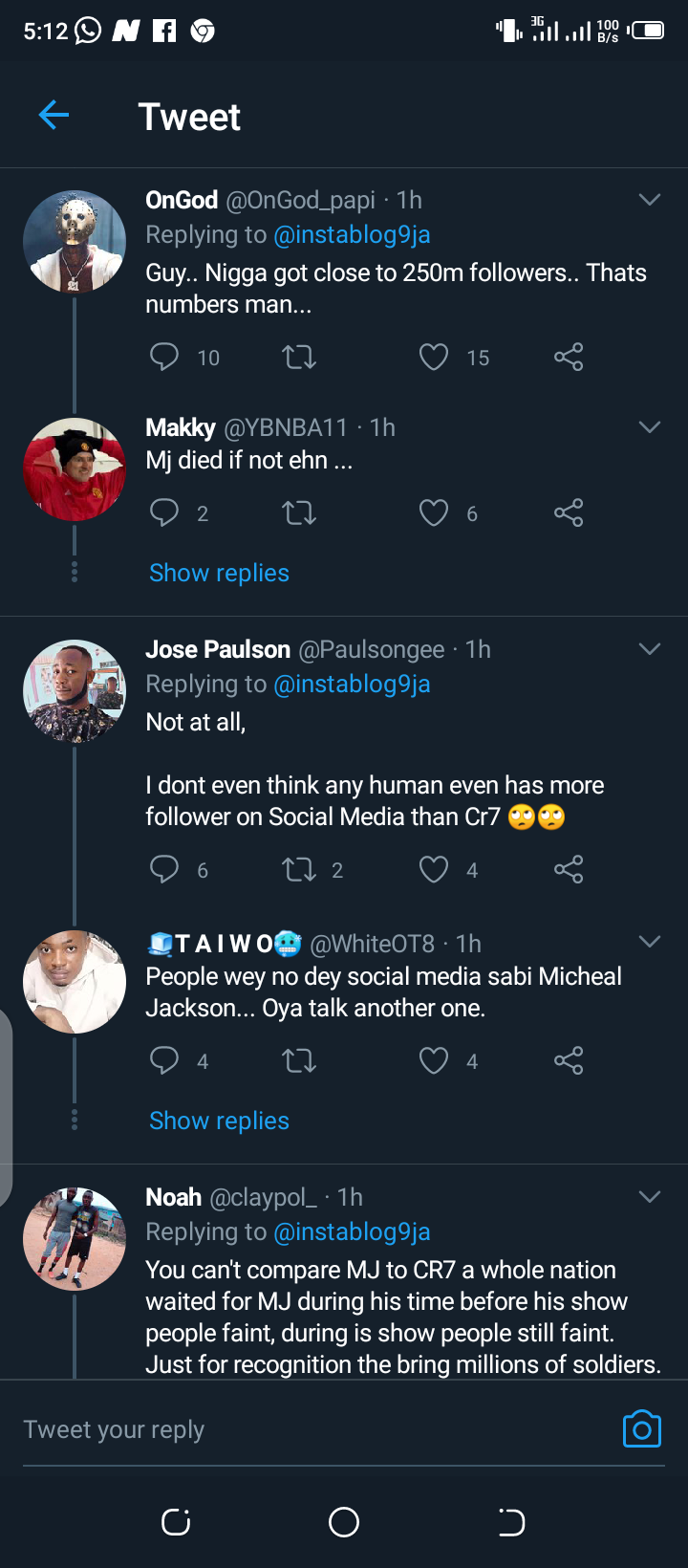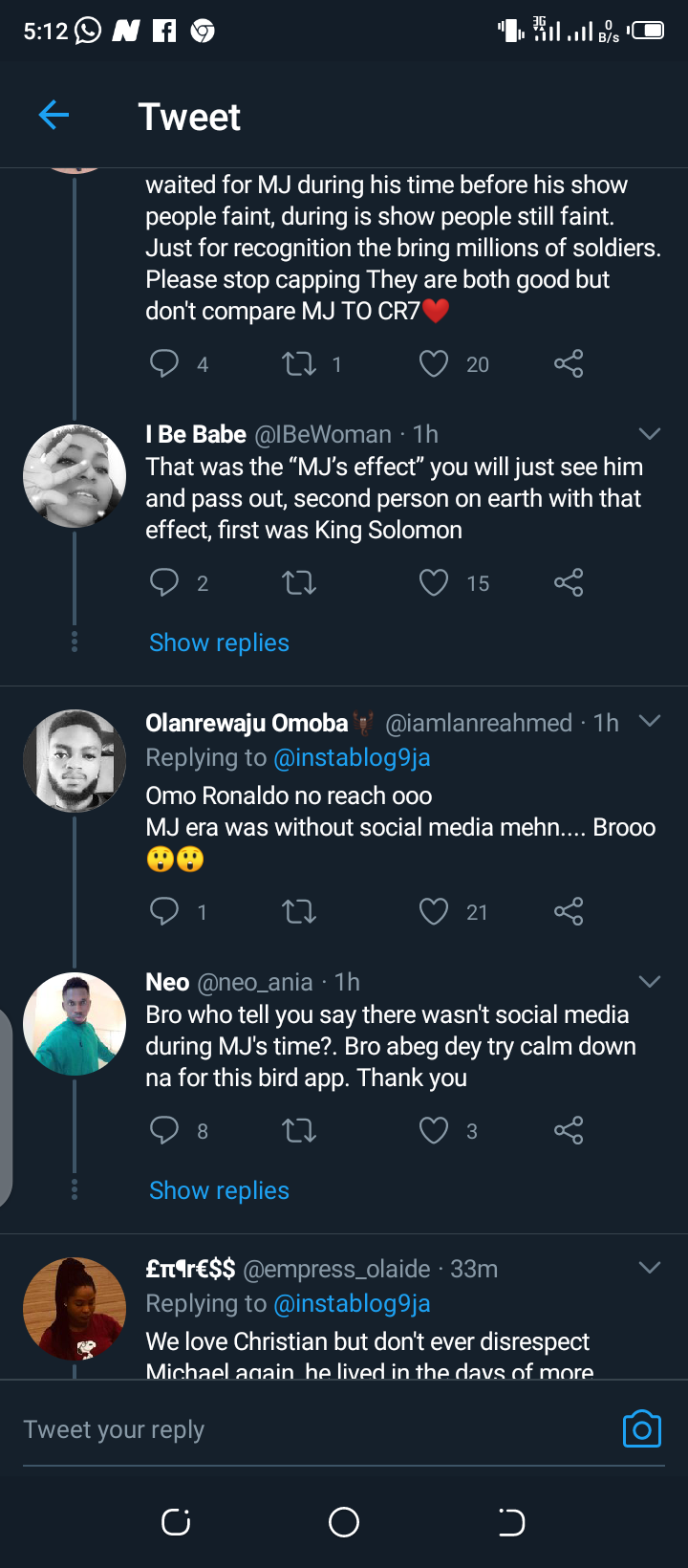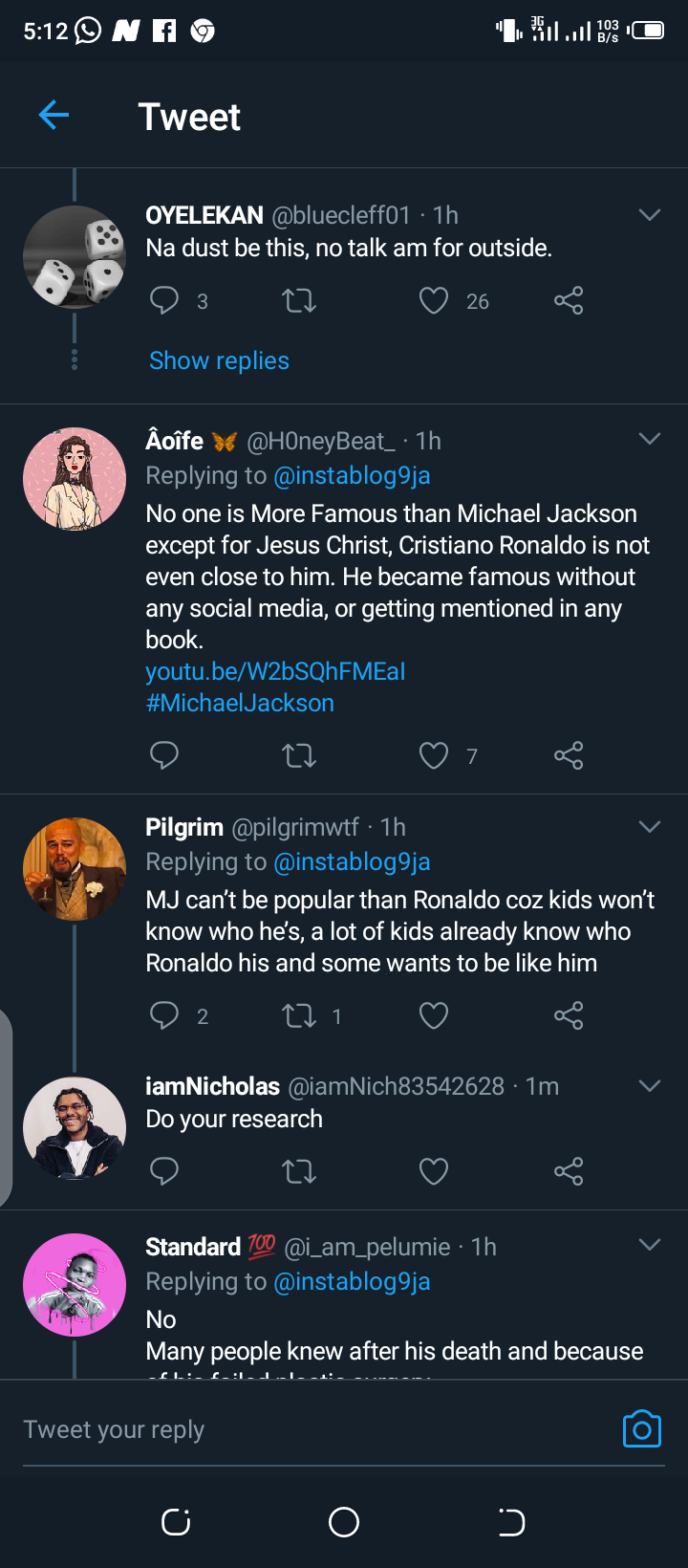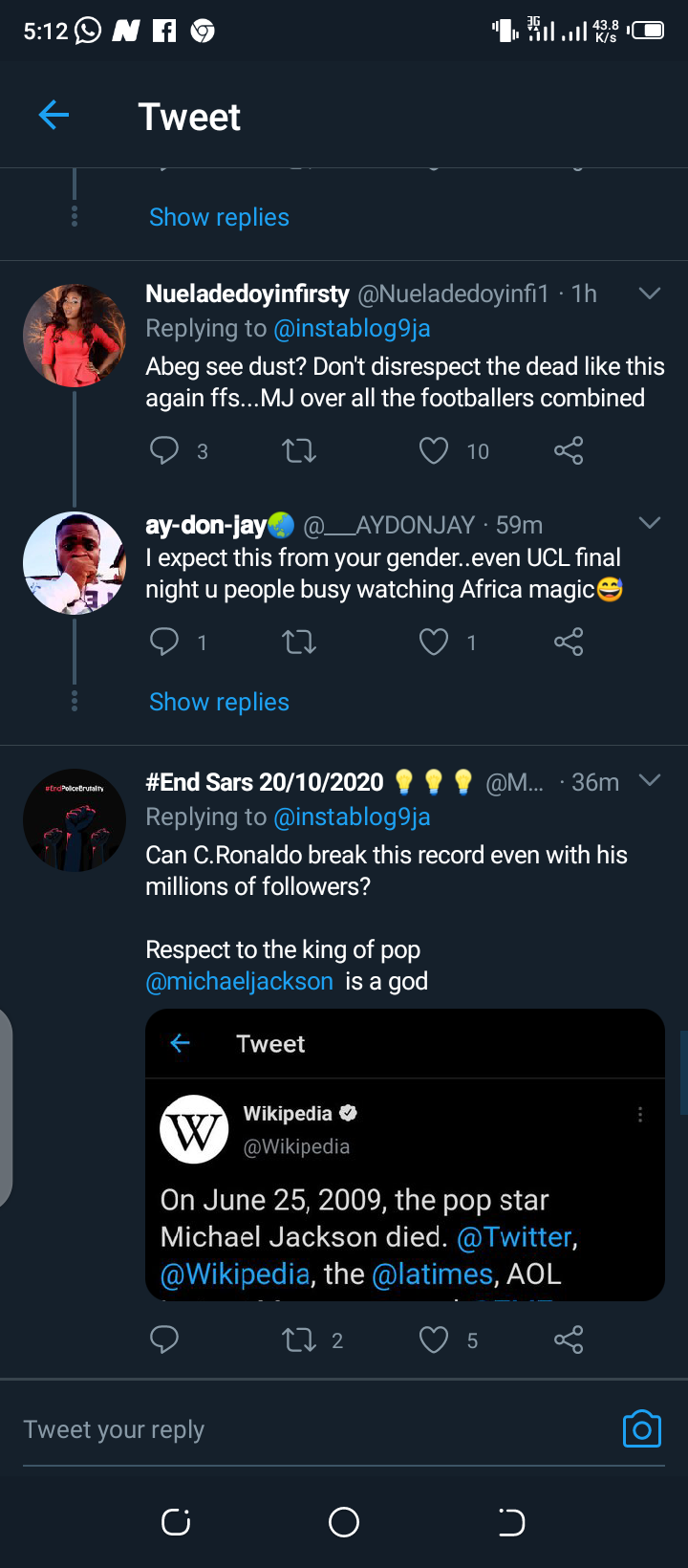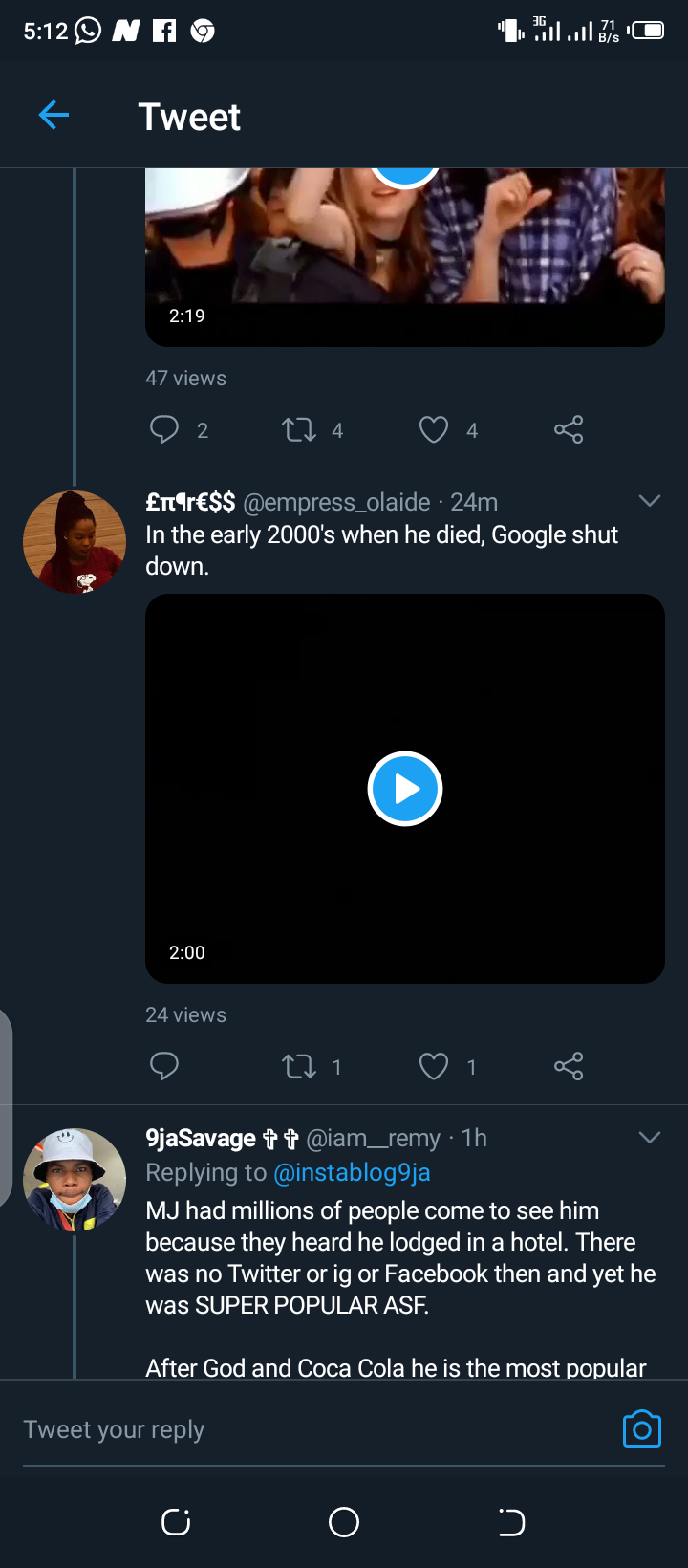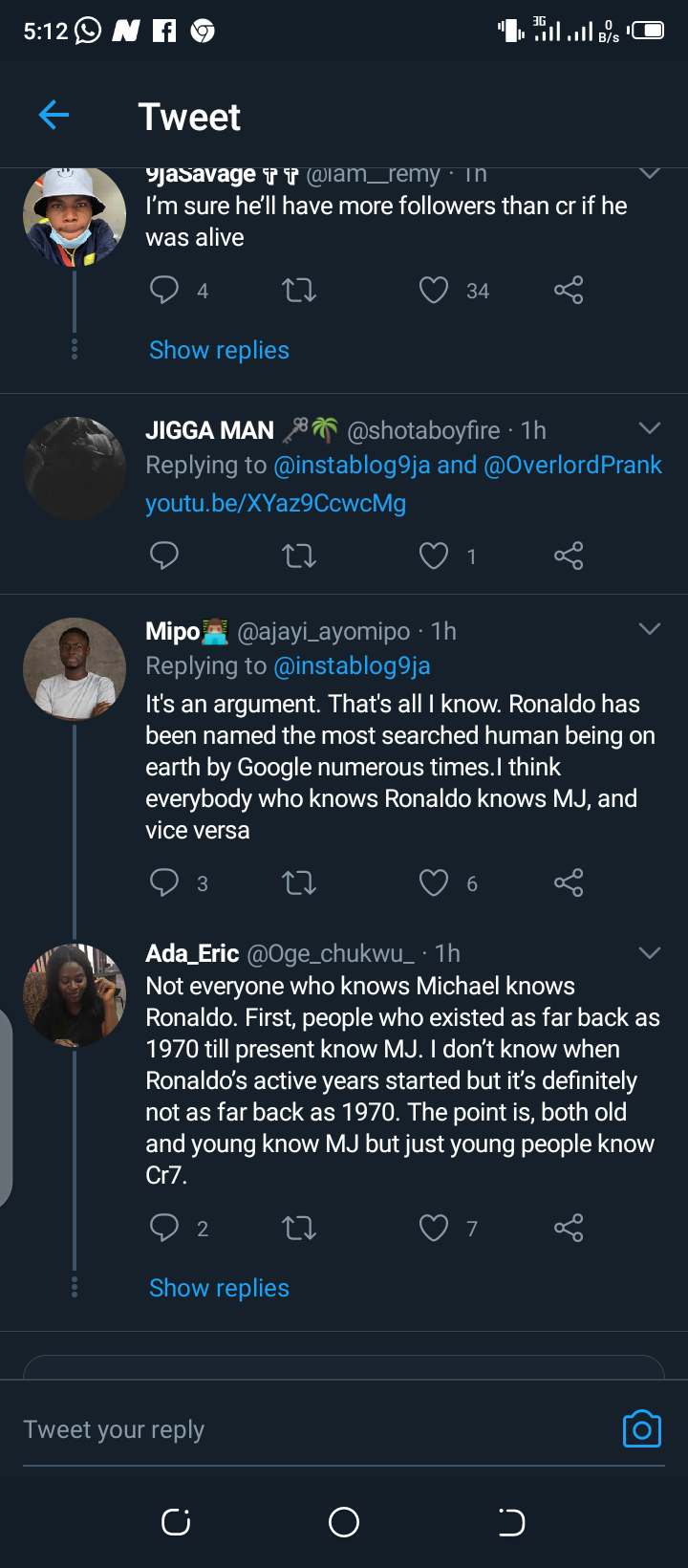 What are your thoughts?
Content created and supplied by: AtrociousWriter (via Opera News )