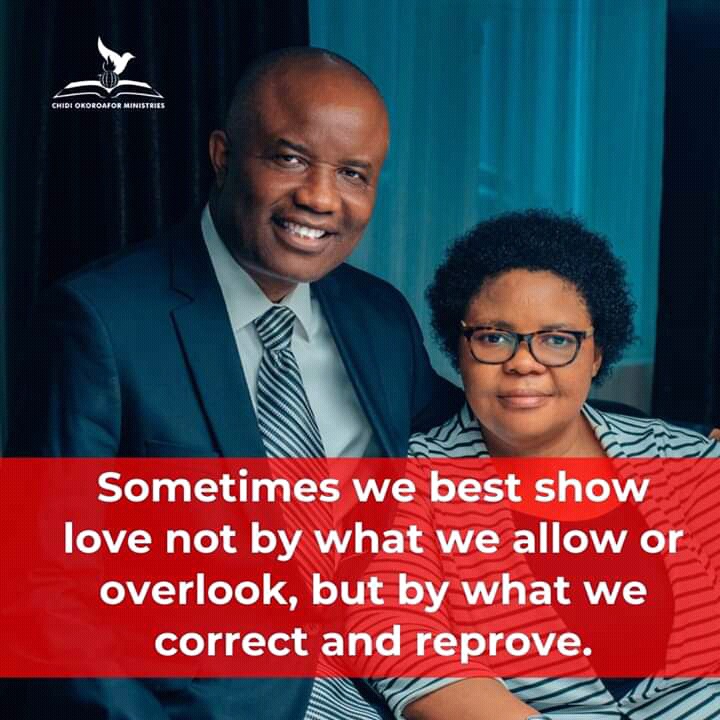 LOVE.
While love always wants what is best for the other person, that does not mean indulging bad behavior and wrong desires. 
Love overlooks offenses against itself, but it does not allow conduct that is destructive to continue without reproof. It does not keep quiet while wrongs keep multiplying itself, true love has a way of correcting wrong doings with the right words.
The fact that we are willing to speak up to correct someone who is in error is not a demonstration of a lack of love but proof of love's presence.
Proverbs 27:6 reminds us,
"Faithful are the wounds of a friend; but the kisses of an enemy are deceitful."
Love is indeed the Greatest. Keeping quiet while evil thrives is a show of lack of love
...and so, we should not allow those we love to continue doing wrong uncorrected. Reproof, instruct and challenge everyone to leave right. It is the best way to love.
Show someone love today. 
Enjoy God's love this week and for the rest of the year!
Content created and supplied by: OmaiOluchi (via Opera News )