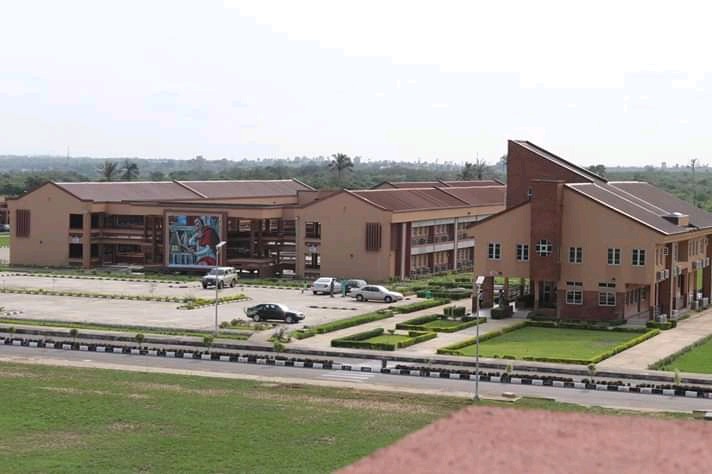 The University of Lagos, popularly known as UNILAG, is a public research university in Lagos, Nigeria. It is one of the five first generation universities in Nigeria and was founded in 1962. The University presently has three Campuses in the Mainland of Lagos.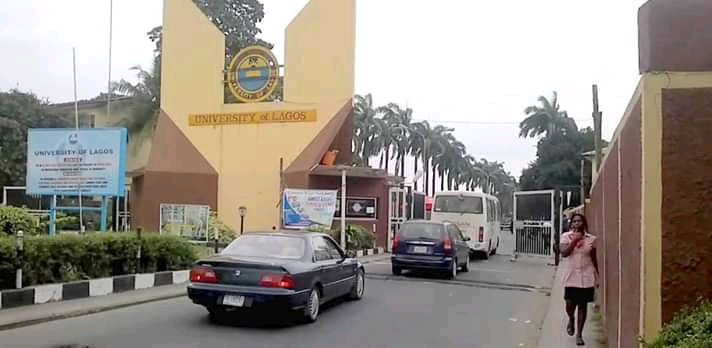 See below 9 popular nollywood actresses who studied there:
#1. Genevieve Nnaji
Genevieve Nnaji, born in Mbaise in Imo State of the eastern part of Nigeria on 3rd May 1979, is a Nigerian actress, producer, and director.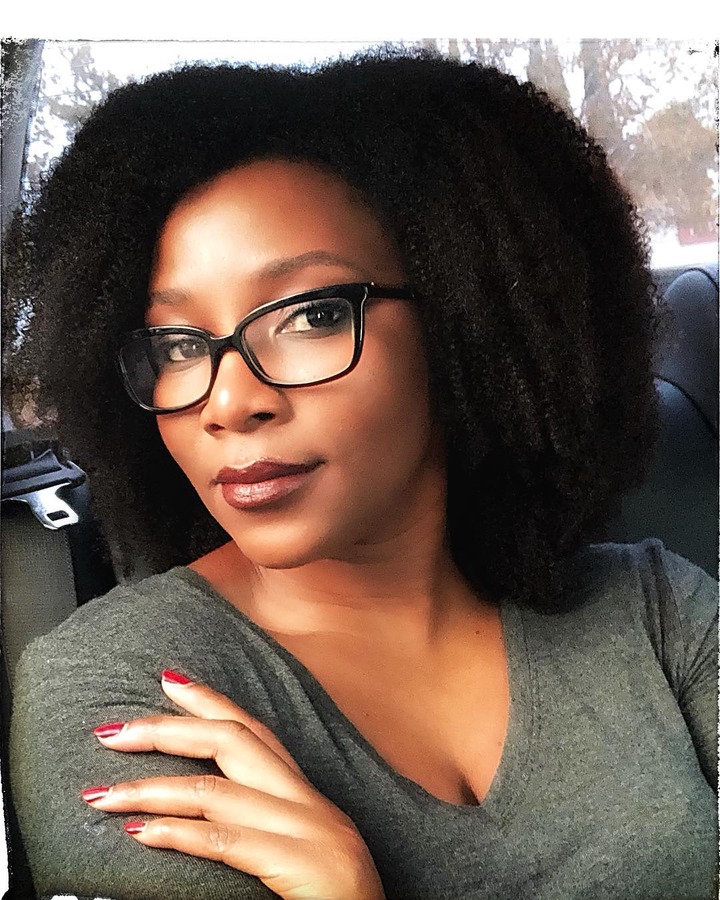 Nnaji was born in Mbaise , Imo State , Nigeria , and grew up in Lagos. The fourth of eight children, she was raised in a middle-class family; her father worked as an engineer and her mother as a nursery school teacher.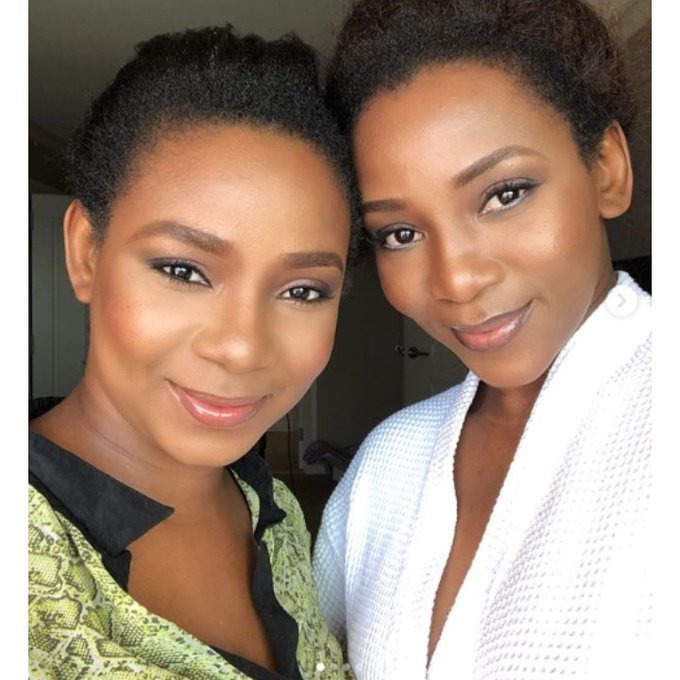 She attended Methodist Girls College (Yaba, Lagos), before transferring to the University of Lagos , where she graduated with a bachelor's degree in creative arts . While at the university, she began auditioning for acting jobs in Nollywood.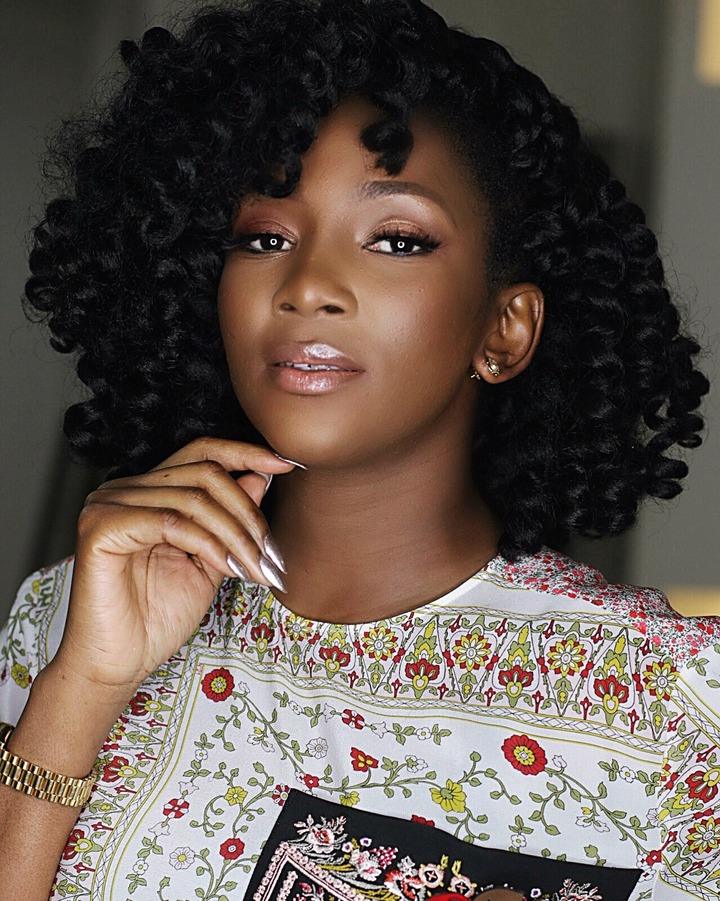 She began her acting career at a very tender age of 8 in a popular television soap opera "Ripples". She was fully manifested in the movie industry when she turned 19 years.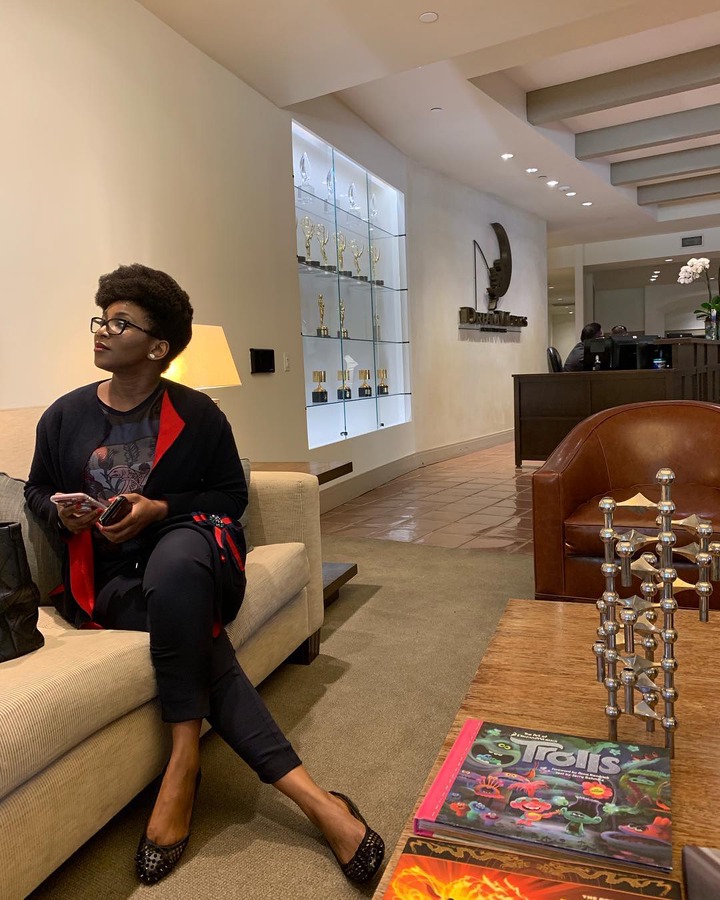 Genevieve Nnaji received an award for Best Actress of the year at the City People Entertainment Awards in 2001. In 2004, she signed a recording contract deal with EKB Records and released her first debut studio album titled "One Logologo Line". In 2005, she won the Africa Movie Academy Award for Best Actress in a Leading Role.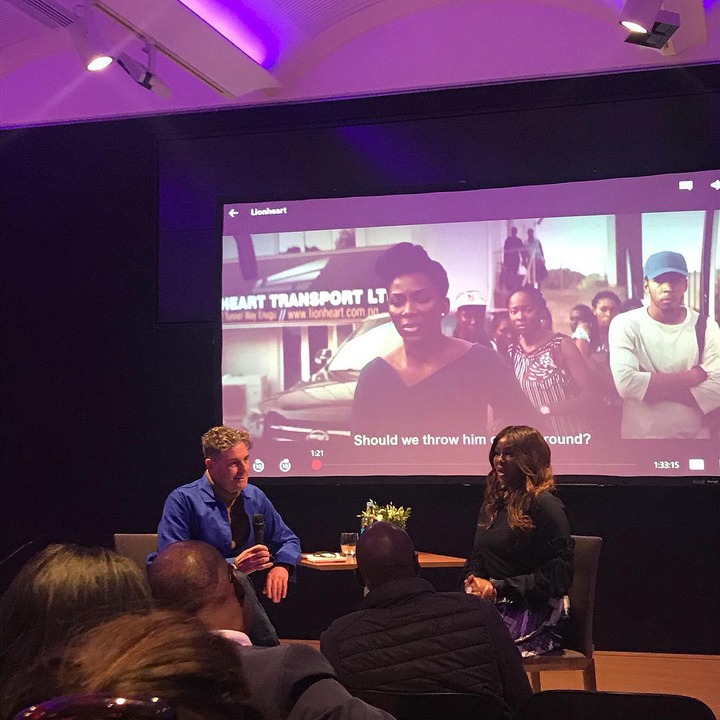 Genevieve Nnaji is considered to be one of the best paid actresses in Nigeria. She has starred in over 200 Nollywood movies. Some of the movies she has acted include Most Wanted, Ijé, Last Party, Ijele, Mark of the Beast, Blood Sisters, Iron Heart, True Love, and many more.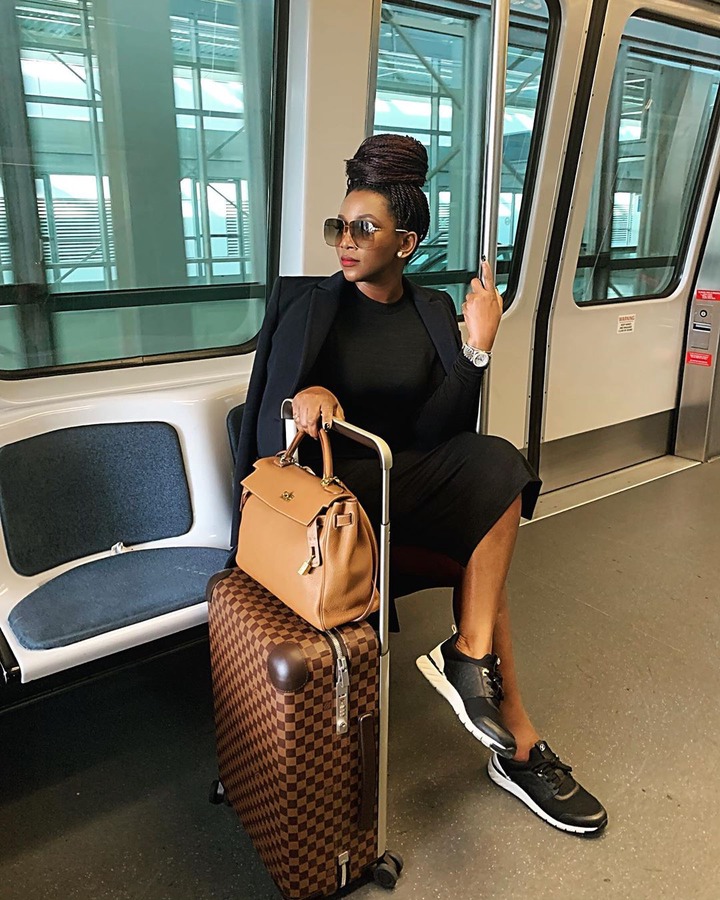 She acts mostly in love and romantic movies alongside with Emeka Ike, Ramsey Naoh, Jim Iyke, and other top Nollywood celebrities.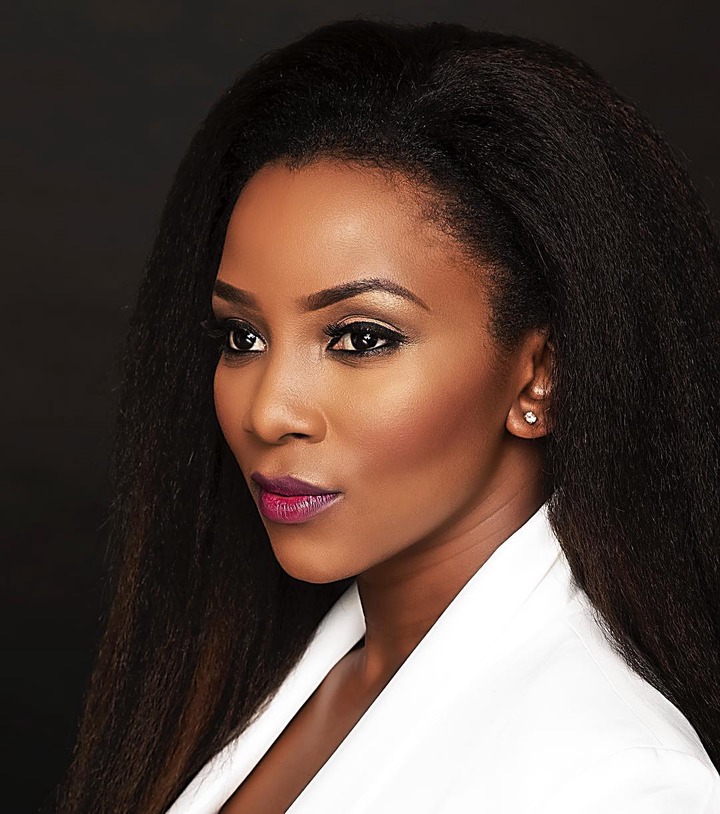 In 2011, she was honoured as a Member of the Order of the Federal Republic by the Nigerian government for her contributions to Nollywood. Her directorial debut movie, Lionheart , is the first Netflix Original from Nigeria, and first Nigerian submission for the Oscars . The movie was disqualified for having most of its dialogue in English.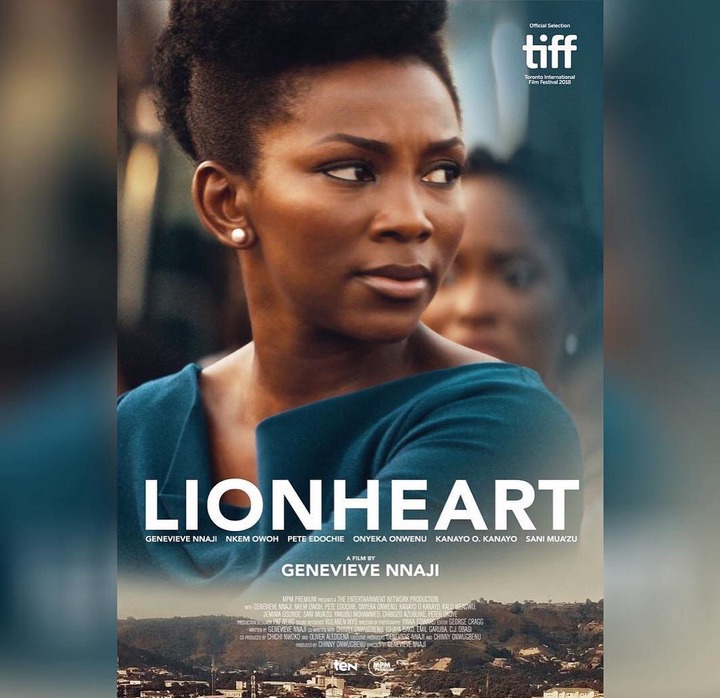 #2. Funke Akindele
Funke Akindele is a Nigerian actress, film producer, script writer and an entrepreneur. She is popularly known as 'Jenifa', a character she played in a movie titled Jenifa. Funke Akindele has carved out a niche for herself in the Nigerian entertainment industry with the way she fondly interprets her roles which she has extended to her own soap opera 'Jenifa's Dairy'.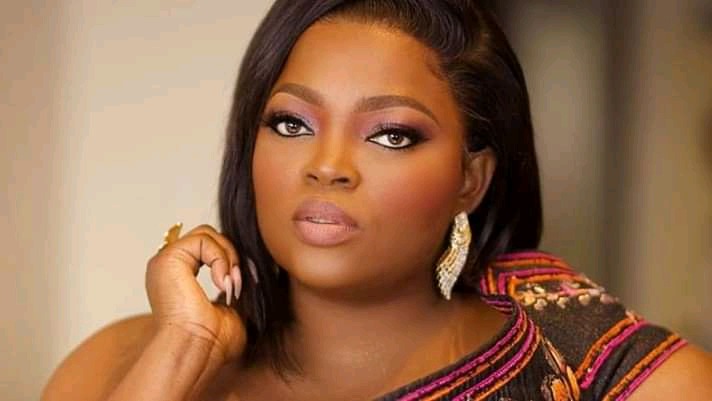 Funke Akindele was born on 24th of August, 1977 in Ikorodu, Lagos State. She attended Grace Children Schools, Gbagada and Lagos State Model College, Igbo-kuta for her primary and secondary education respectively. Funke has an OND in Mass Communication from Moshood Abiola Polytechnic, Ogun State and a Law degree from the University of Lagos.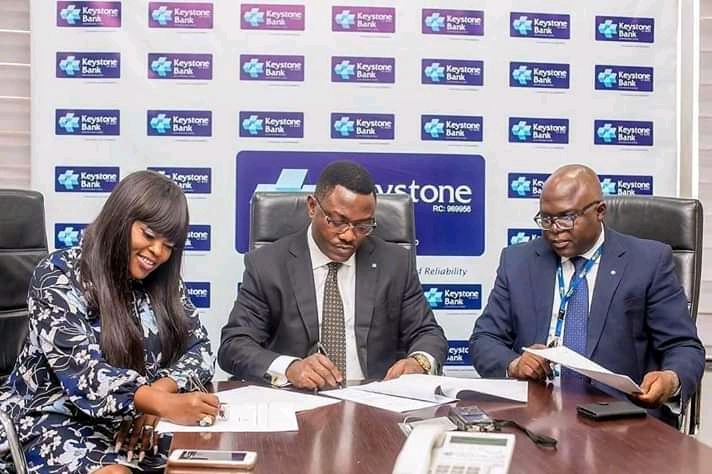 Funke married Adeola Kehinde Oloyede on May 26, 2012 and they divorced in July 2013, citing irreconcilable differences. She remarried Abdul Resheed Bello, known as JJC Skillz in London in May, 2016.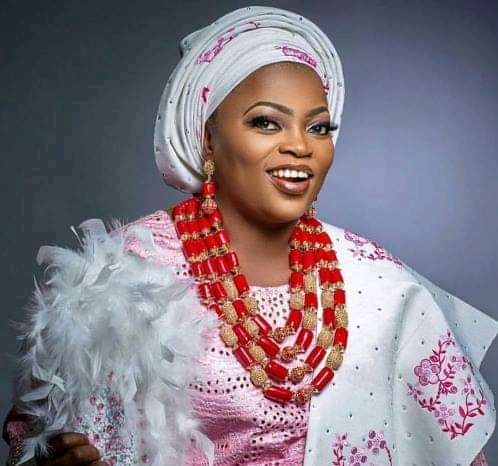 Jenifa decided to pursue a career in acting even though she is a trained lawyer. Acting comes naturally to her as we can all agree. One of her first movies was Naked Wire where she acted as a waitress. Her journey to stardom began when she played the role of a curious but brilliant secondary school student in a popular TV series, I Need to Know which aired from 1998 -2002.  I Need to Know is a United Nations Population Fund sponsored Sitcom program, created to enlighten the public on the issues teenagers face while growing up.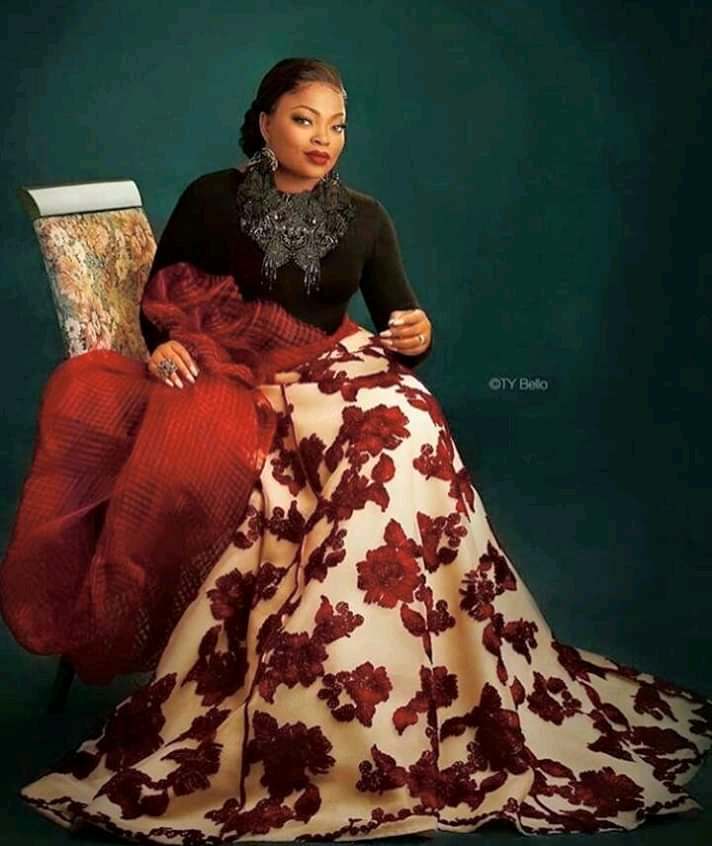 Funke has featured, written and produced many Nollywood movies especially Yoruba movies and has many hit movies to her name. Some of her hit movies are Maami, Iru Oka (Cobra's tail), Omo Ghetto, Ojo Ketala (13thDay) and A Trip to Jamaica.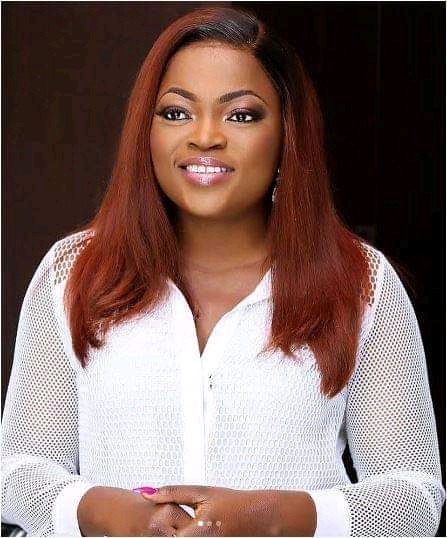 Funke Akindele got her major breakthrough when she played the main character in a comedy-drama movie, Jenifa where she acted as a 'local girl' from the village who went to Lagos for a 'better' life. The movie was not just entertaining and hilarious but a massive success which she did well to harness the potential. Jenifa inspired her ongoing TV series Jenifa's Diary. Jenifa's Diary has become a household name in most Nigerian homes and features talented artists such as Lota Chukwu, Folarin Falana (Falz Da bad guy) and Lolo, an OAP and TV personality.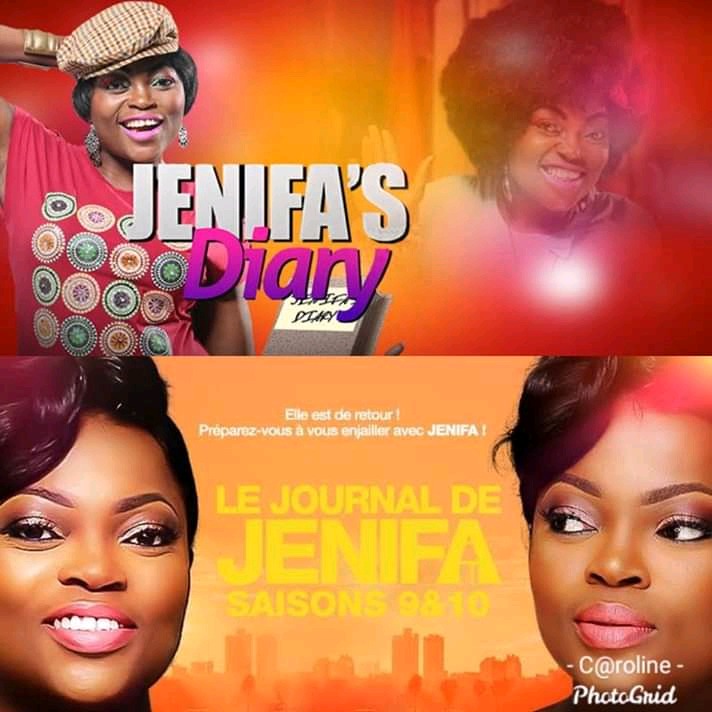 #3. Joke Silva
Joke Silva, MFR, born 29 September 1961, is a Nigerian actress, director, and businesswoman.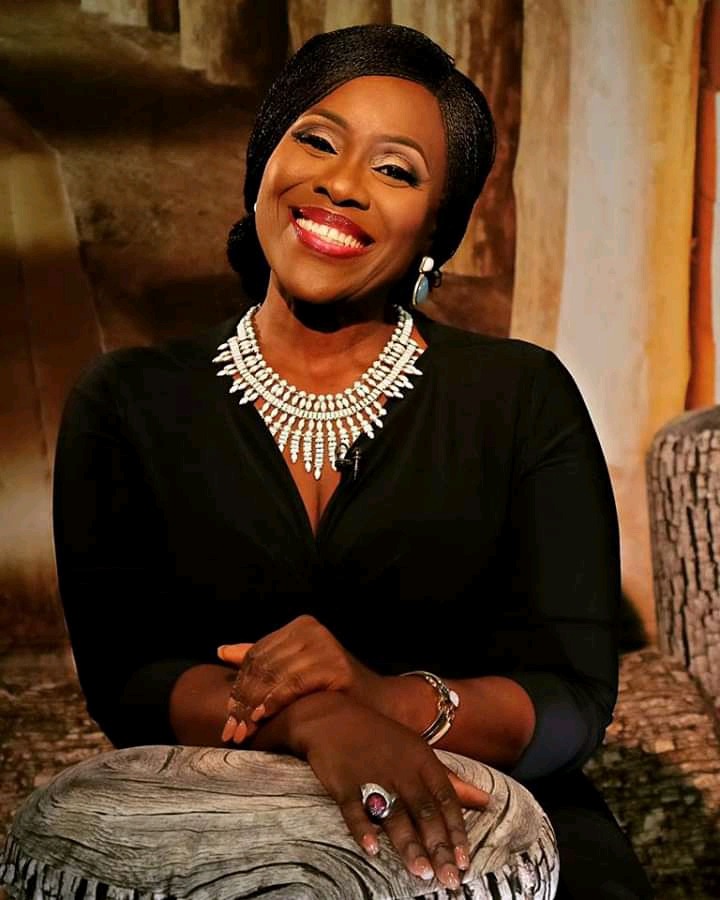 A graduate of the University of Lagos and the Webber Douglas Academy of Dramatic Art in London, she began her career in film in the early 1990s. In 1998 she had a major role, starring opposite Colin Firth and Nia Long in the British-Canadian film The Secret Laughter of Women . In 2006, she won "Best Actress in a Leading Role" at the 2nd Africa Movie Academy Awards for her performance in Women's Cot, and "Best Actress in a Supporting Role" at the 4th Africa Movie Academy Awards in 2008 for her performance as a grandmother in White Waters .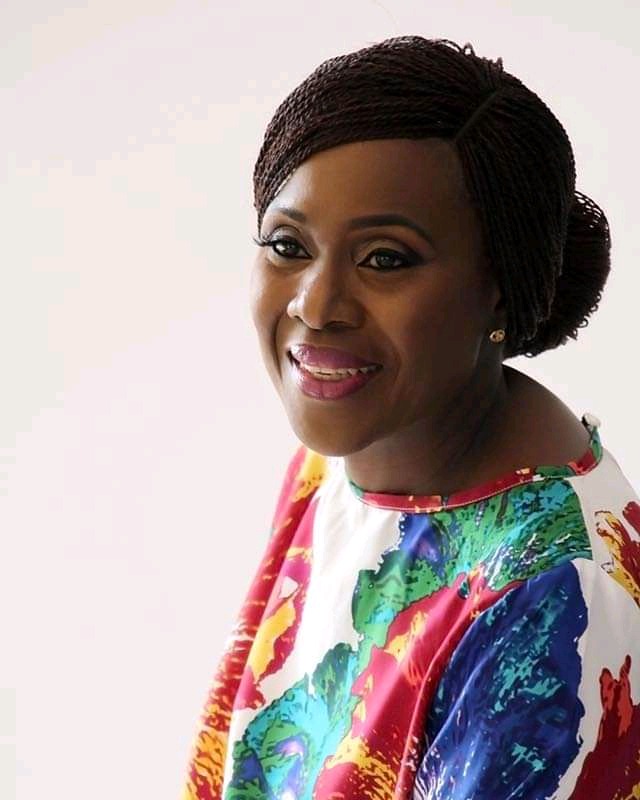 Silva is married to actor Olu Jacobs . The couple founded and operate the Lufodo Group, a media corporation that consists of film production, distribution assets and the Lufodo Academy of Performing Arts. Silva is Director of Studies at the latter. She is also the pioneer managing director of Malete Film Village, in association with the Kwara State University.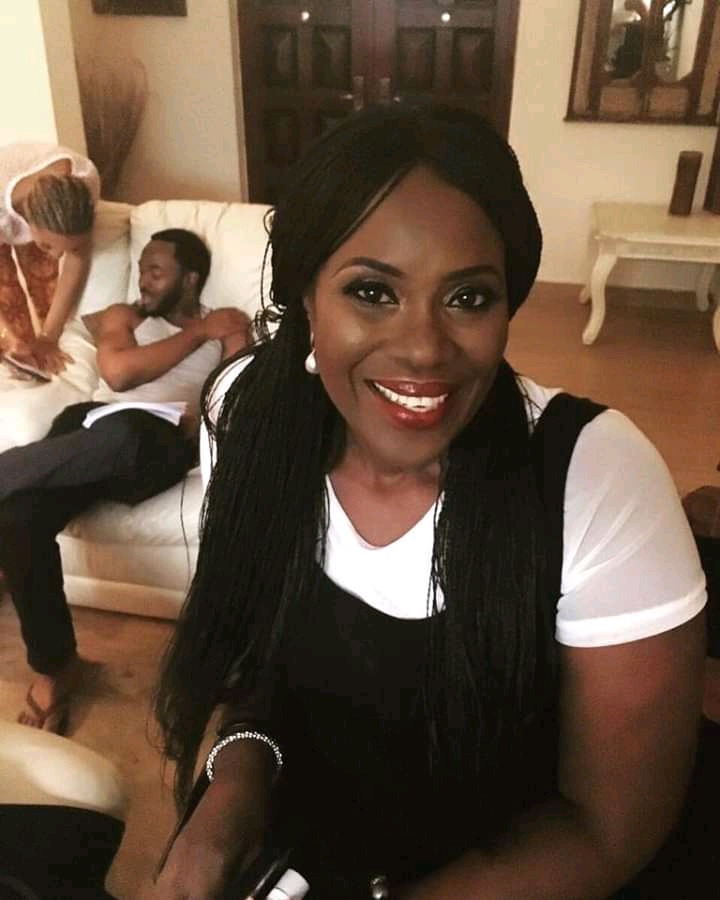 On 29 September 2014, Silva received recognition as a Member of the Order of the Federal Republic , one of Nigeria's National Honours , at the International Conference Centre in Abuja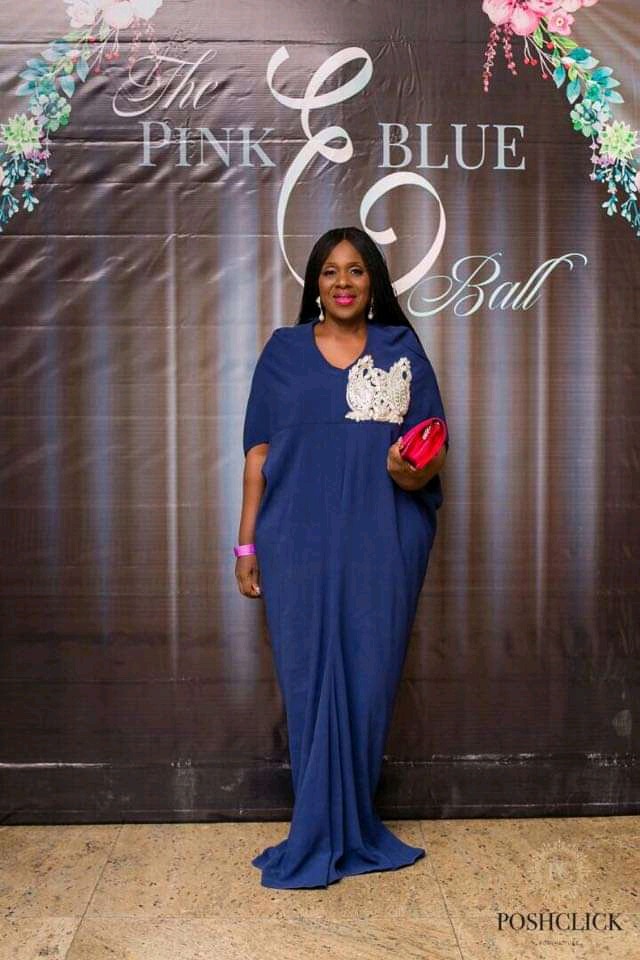 Silva was born in Lagos into an Amaro family of four children. Her mother, Adebimbola Silva, a pioneering doctor, died in July 2015. Her father was a lawyer. She attended Holy Child College in Lagos. At university she was part of a cultural group that included the playwright Bode Osanyin and the singer Stella Monye. Silva took a year off from her studies, during which time she began working as an actress. Silva then relocated to England, studying drama at the Webber Douglas Academy of Dramatic Art in London. Initially her parents were opposed to Silva's decision to go into the theatre but they soon began to support her, happy at the success she made of her career. During a slow period of her career, she returned to school, studying English at the University of Lagos.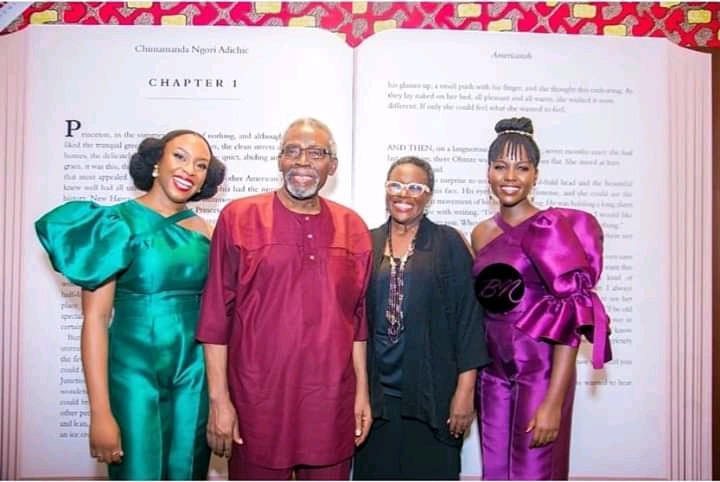 Silva has starred in numerous films and television series in both the English and Yoruba languages. One of her earliest roles was in the 1990 English film Mind Bending. In 1993 she appeared in Owulorojo , followed by Violated in 1995. In 1998 she starred opposite Colin Firth and Nia Long in the British-Canadian film The Secret Laughter of Women , in which she portrayed Nene. Author Finola Kerrigan noted than Silva stood out as an exceptional actress in the Nigerian film industry after mentioning her role.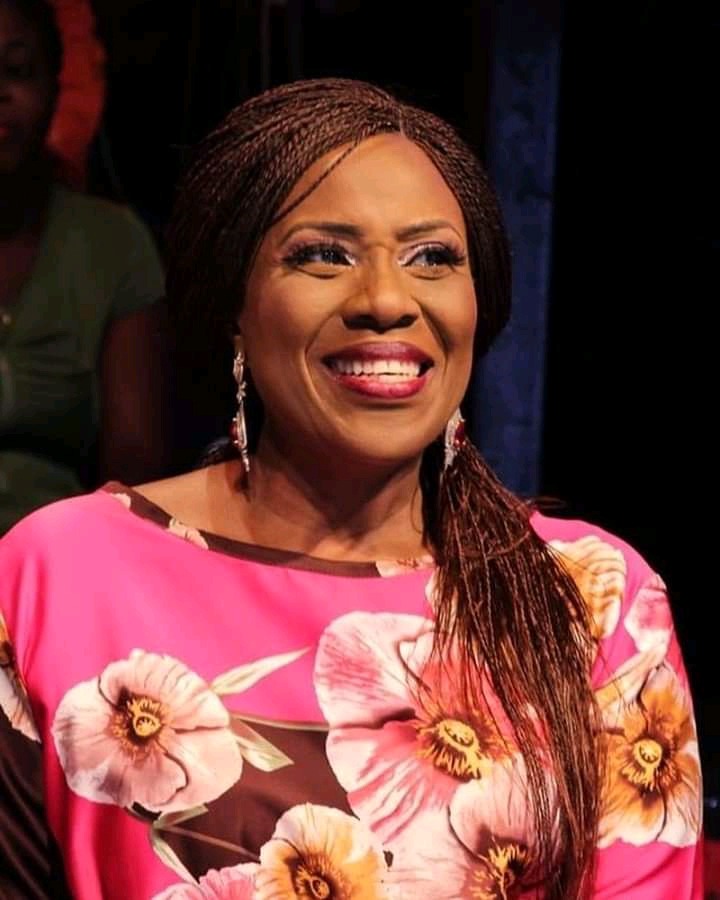 In 2002, Silva starred opposite Bimbo Akintola in Keeping Faith. Akintola later cited Silva, whom she refers to as "Aunty Joke", as a major career influence, adding, "Silva has done a lot, but it's not even about the things that she did, it's about the things she didn't realize that she did". Also in 2002, Silva co-produced and starred in The Kingmaker with Olu Jacobs. This was followed by roles in pictures such as A Husband's Wife (2003), Shylock (2004), and A Past Came Calling (2004).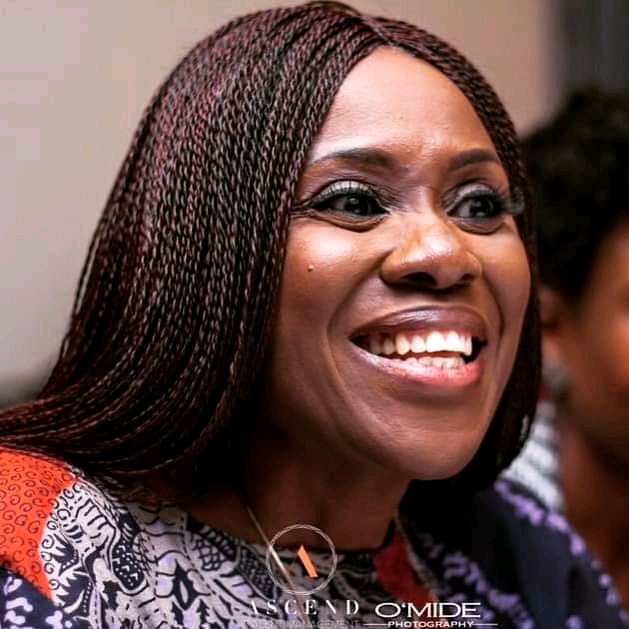 In 2006, Silva was awarded the "Best Actress in a Leading Role" award at the 2nd Africa Movie Academy Awards for her role in Women's Cot. Later that year, Silva starred opposite Genevieve Nnaji in Mildred Okwo 's action thriller 30 Days , which received 10 nominations at the Africa Movie Academy Awards in 2008. She also narrated Jeta Amata's Anglo-Nigerian production The Amazing Grace, which was shot in Calabar .The film was lauded by critics, and was nominated for 11 African Movie Academy Awards. The News noted Silva's "song-like voice, which provides insight to the actions".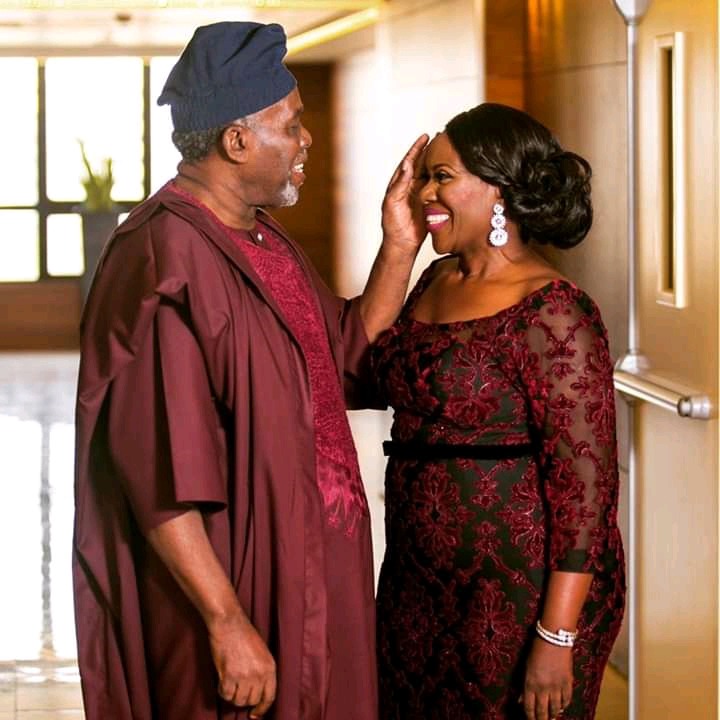 In 2007, Silva starred opposite Kate Henshaw-Nuttal , Michael Okon and Fred Essien in Ndubuisi Okoh's To Love and to Hold. Silva won a Best Supporting Actress award in 2008 for her "methodical portrayal of a grandmother" in White Waters (2007), though she was not at the ceremony to receive her award in person. In a November 2008 interview, Silva professed that "whenever she had to play an evil character in a film, she would pray and use Jesus as her 'hedge'". Silva is also the recipient of an EMOTAN Award from African Independent Television (AIT) and the SOLIDRA Award for Visual Art.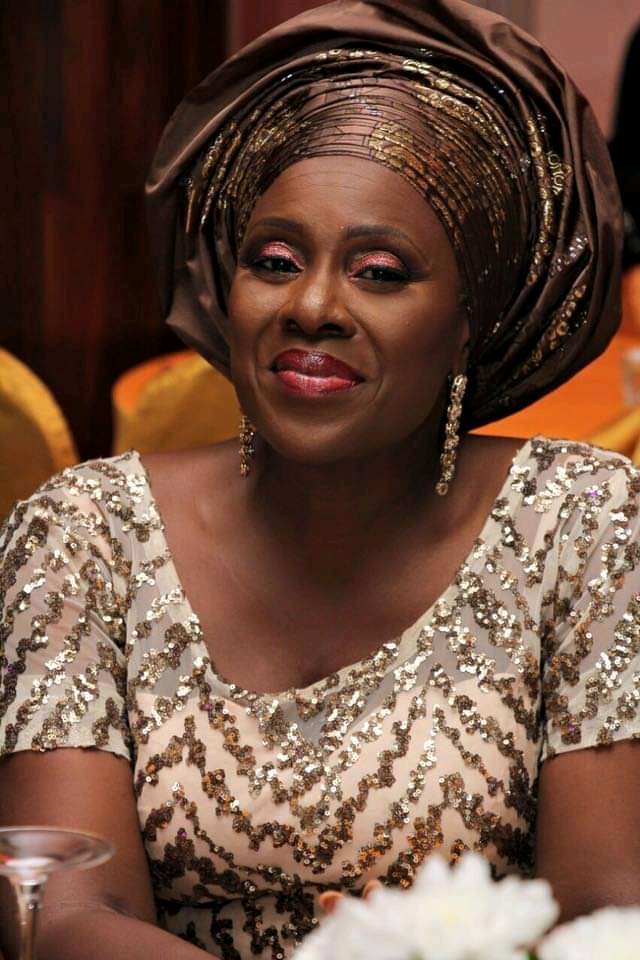 In 2011, Silva starred alongside Nse Ikpe Etim ,Wale Ojo and Lydia Forson in Kunle Afolayan's romantic comedy Phone Swap. Lauded by the critics, and one of the most eagerly awaited films of the year, it received four nominations at the 8th Africa Movie Academy Awards , including a nomination for Best Nigerian Film . It also won the award for Achievement in Production Design. In 2013, Silva took to the stage to appear in the Thespian Family Theatre and Productions staging of the "Mad King of Ijudiya" at the Agip Hall of Muson Centre of Lagos at Christmas. Two shows were put on at 3 pm and 6 pm on 21, 22, 28 and 29 December, which Vanguard described as a "rich blend of folklore, traditional dance and music that naturally transports the audience to a typical African village setting".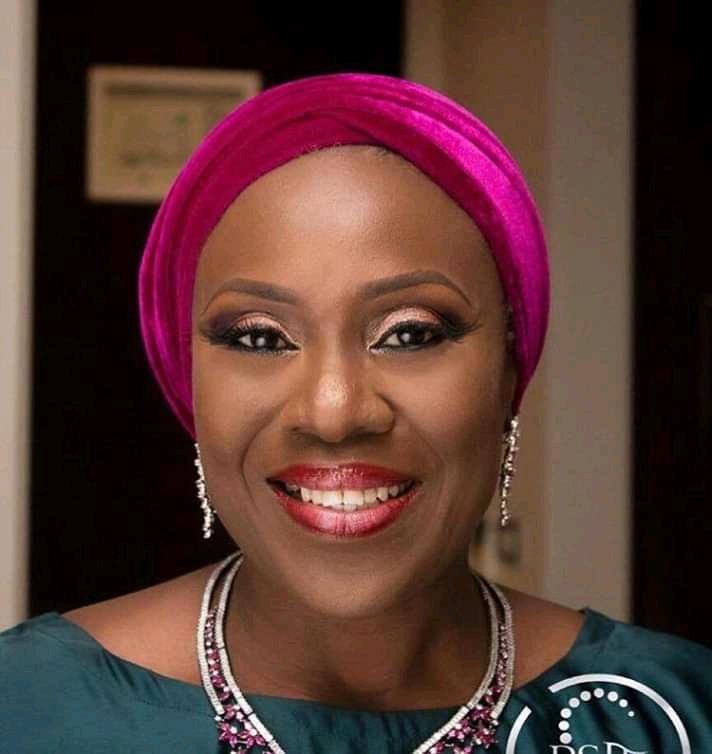 Silva is married to veteran actor Olu Jacobs and has two children. The couple met in 1981 at the National Theatre, Lagos during the 21st Independence anniversary.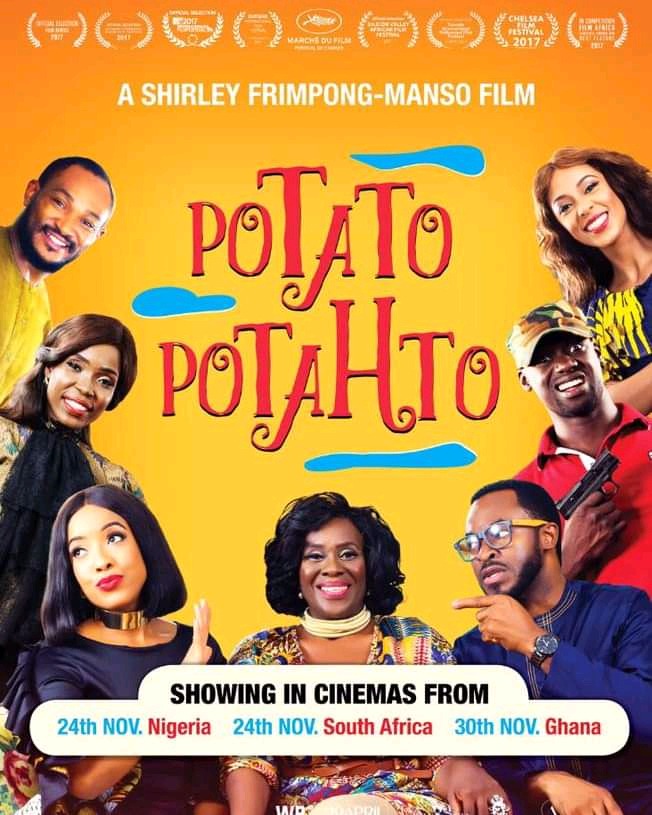 #4. Stella Damasus
Stella Damasus, born April 24, 1978, is a Nigerian actress and singer. She was nominated for Best Actress in a Leading Role at the Africa Movie Academy Awards in 2009. She won the Award for Best Actress at the Nigeria Entertainment Awards in 2007. In 2012, she won the award for Best Actress for the movie Two Brides and a Baby at the Golden Icons Academy Awards in Houston , Texas.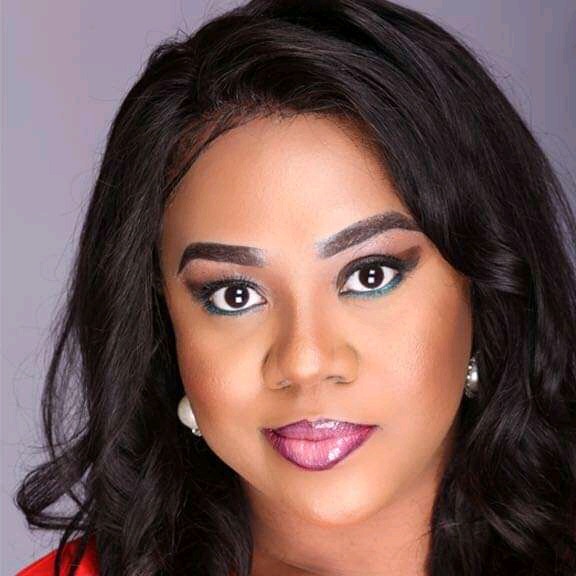 Stella Damasus was born in Benin City , Edo State in Nigeria. She has four sisters. She grew up in Benin City where she completed most of her primary education. At the age of 13, Stella moved to Asaba in Delta State with her family where she finished her secondary school education.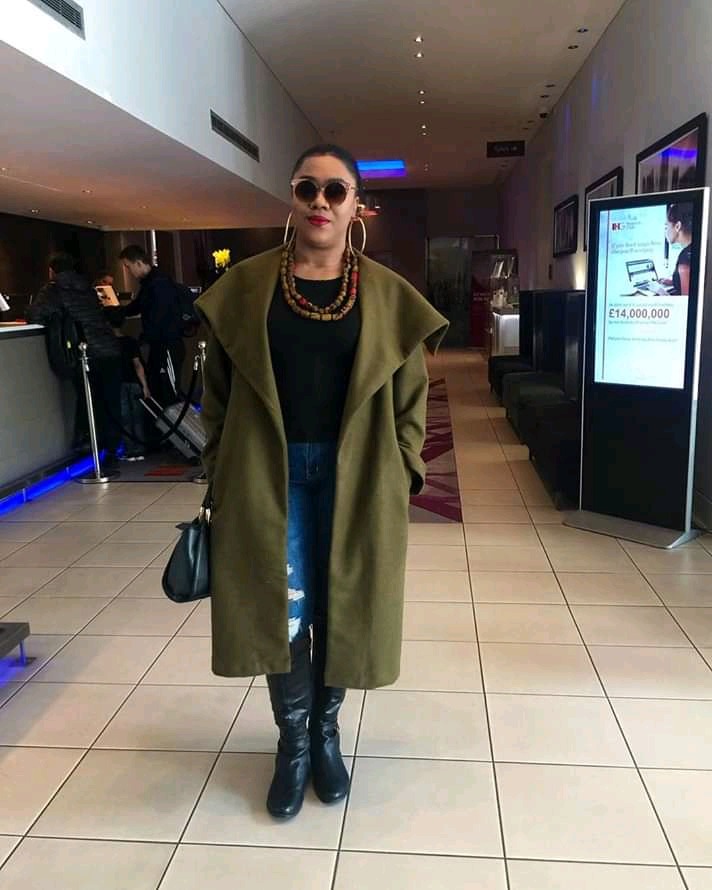 Damasus married her first husband, Jaiye Aboderin, at 21 in 1999. The couple had two daughters before Jaiye died suddenly in 2004. Damasus remarried in 2007, this time to Emeka Nzeribe . The marriage lasted for seven months before a mutual agreement to divorce. In 2011, she became associated with multiple award-winning Nollywood producer & director Daniel Ademinokan; the couple have been together ever since. Their relationship sparked a lot of controversy all over Nigeria and Africa because both parties never publicly admitted to be dating, engaged or even married until 2014.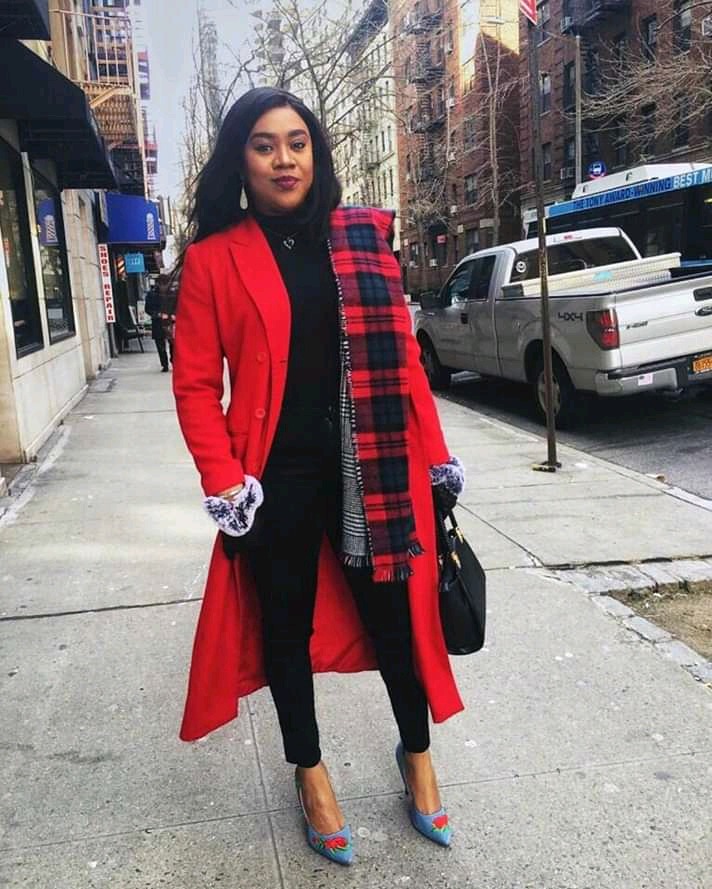 Damasus started her career as a singer in Lagos where she used to work as a studio session singer at the famous Klink Studios, owned by filmmaker Kingsley Ogoro . There she honed her skills as singer and went on to do vocals for the top jingles on radio and TV in Nigeria at that time.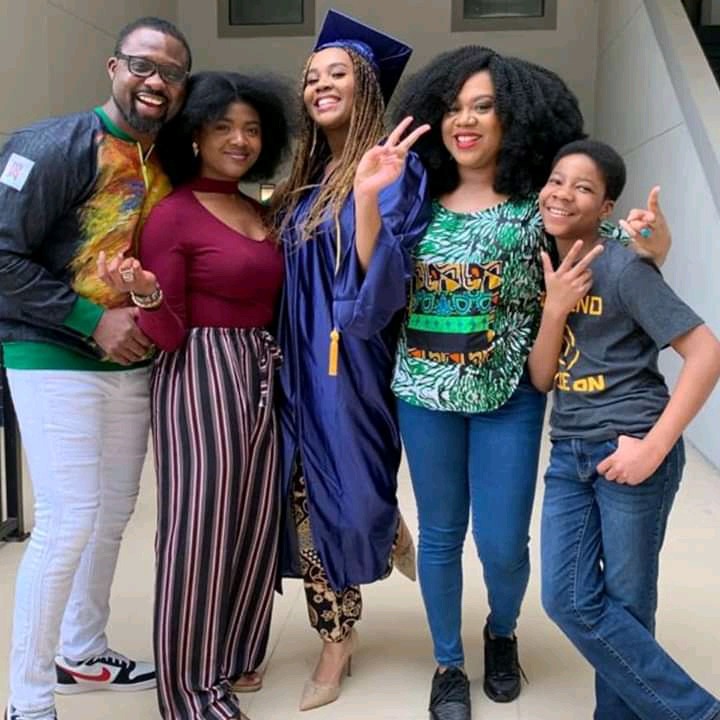 Damasus is a Theatre arts graduate of the University of Lagos . She first appeared in the Nigerian film Abused in 1992. Her claim to fame, however, was her second movie Breaking Point produced by Emem Isong and directed by Francis Agu where she shot into superstardom across Nigeria. She has gone on to star in over 70 movies and is now the co founder of I2radio and hosts two podcast shows, undiluted with stella damasus and when women praise.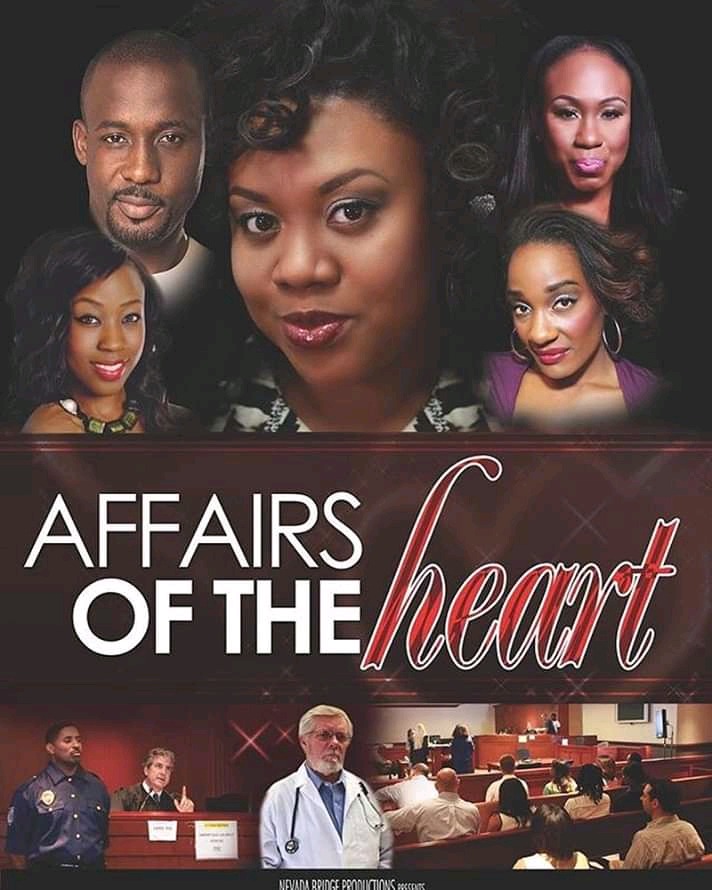 #5. Dakore Akande
Dakore Omobola Egbuson Akande, popularly known as Dakore Egbuson is a famous Nollywood actress, model and a television personality. She was born on 14 October 1978 in Bayelsa State, in the south southern part of Nigeria as the first child of her parents.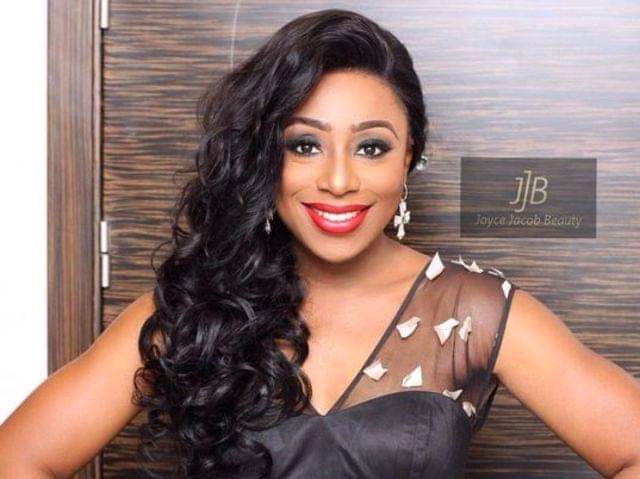 Dakore Egbuson was born in Bayelsa State in the south southern part of Nigeria but grew up in Lagos State in the western part of Nigeria, and Bauchi in the northern part of Nigeria respectively. Dakore Egbuson is originally from Bayelsa State in the south southern part of Nigeria.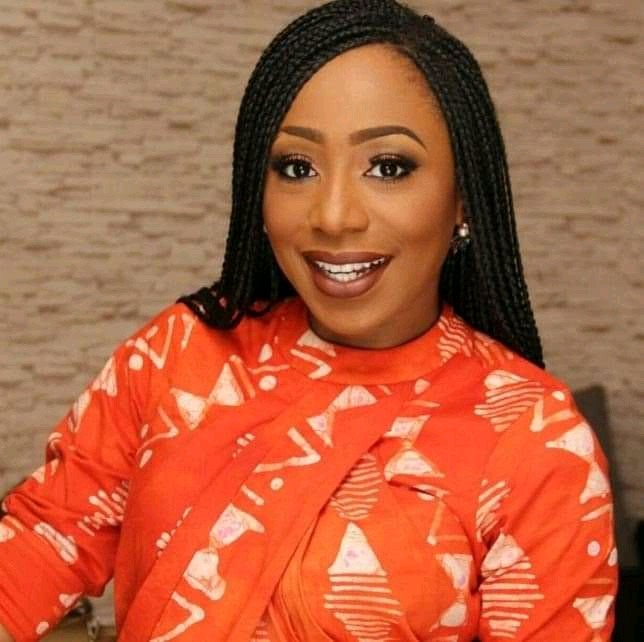 Dakore Egbuson attended Corona School in Lagos State in the western part of Nigeria, and obtained her First School Leaving Certificate. After completing her primary school education, Dakore Egbuson proceeded to Federal Government Girls' College in Bauchi State in the northern part of Nigeria, and obtained her West African Senior School Certificate.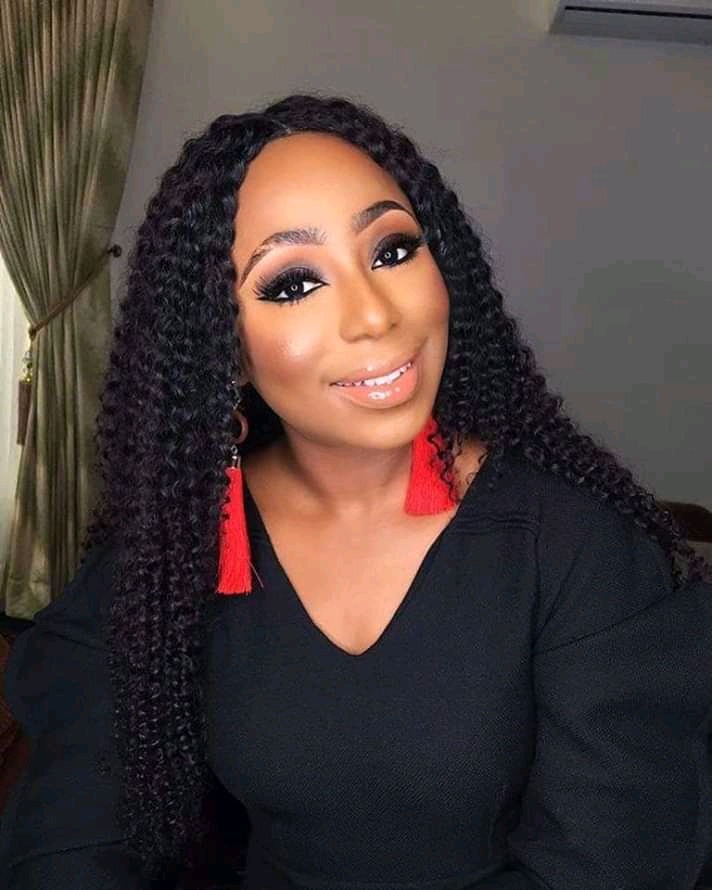 After completing her secondary school education, Dakore Egbuson proceeded to University of Lagos to pursue a Bachelor's Degree in Mass Communication, but had to drop out of school due to incessant strikes by the Academic Staff Union of University (ASUU).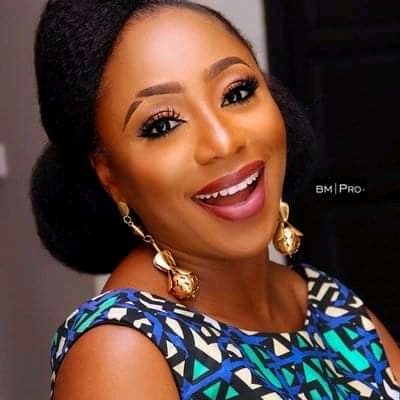 Dakore Egbuson joined the Nigerian movie industry (Nollywood) in 1999 and started attending movie auditions and acting as minor character in movies. In 2005, Dakore Egbuson rose to fame after starring in the Nollywood blockbuster movie "Final Game" a movie that brought her to limelight.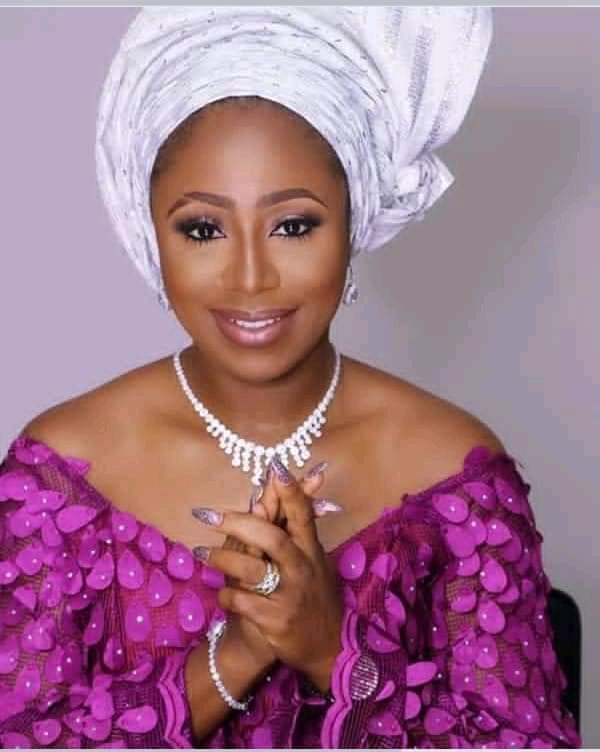 Dakore Egbuson has acted in more than 150 Nollywood movies which include Final Game, Peace of Flesh, Men Do Cry, Emotional Crack, Shattered Illusion, When the Going Gets Tough, Playboy, Oracle, Hole in the Heart, Silent Tears, Emotional Cry, Caught in the Middle, Journey to Self, Lunch Time Heroes, Fifty, Isoken, etc. She acts mostly in romantic and action movies alongside with Ramsey Noah, Jim Iyke, Desmond Elliot, Chidi Mokeme, Ken Erics, Kenneth Okonkwo and other top Nollywood celebrities.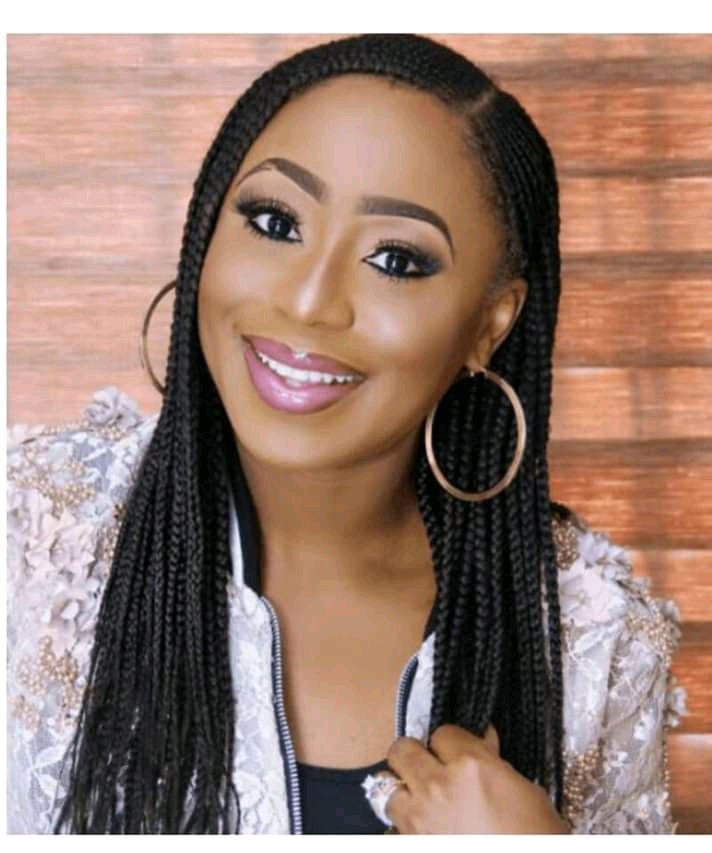 Dakore Egbuson is currently married Olumide Akande, the son of Ibadan- born billionaire, Chief Harry Akande and the marriage is blessed with two beautiful kids. Dakore Egbuson has earned herself a reputation as a multiple award winning Nollywood actress, performing artiste and a multi-brand ambassador.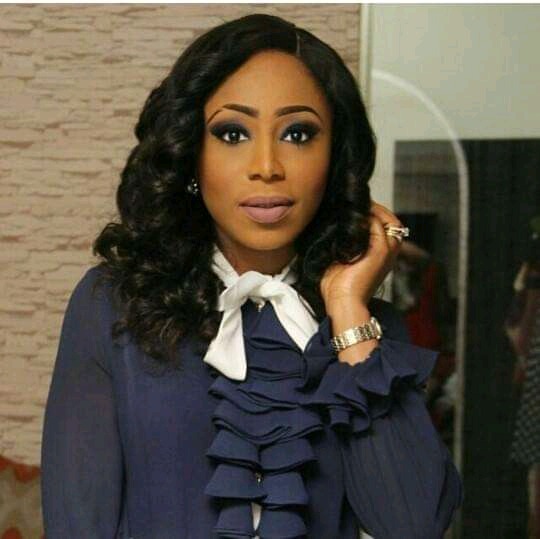 In 2014, Dakore Egbuson was nominated for Brand Ambassador of the Year at the ELOY Awards. Dakore Egbuson is currently a brand ambassador for Amnesty International, Amstel Malta and Oxfam of America. She is currently one of Nollywood celebrity that has the highest brand endorsement deal.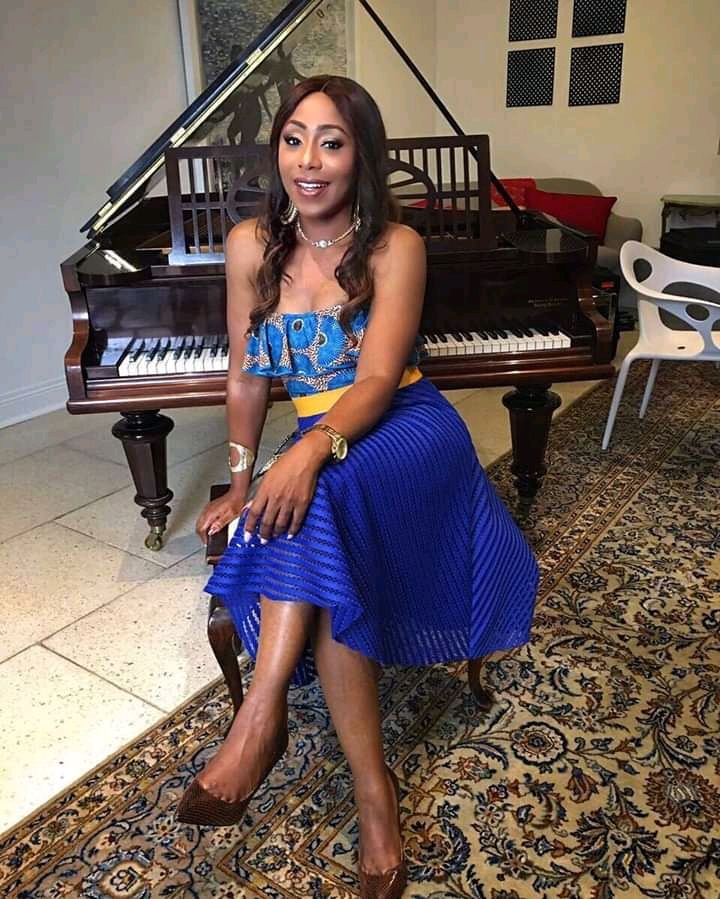 Dakore Egbuson in the cause of her acting career has won several awards which include Most Promising Actress in Nigeria at the Africa Movie Academy Awards, Best Actress in a Leading Role at the City People Entertainment Awards, Best Actress of the Year at Nollywood Movies Awards and Most Prominent Actress in Nigeria at the Africa Magic Viewers Choice Awards.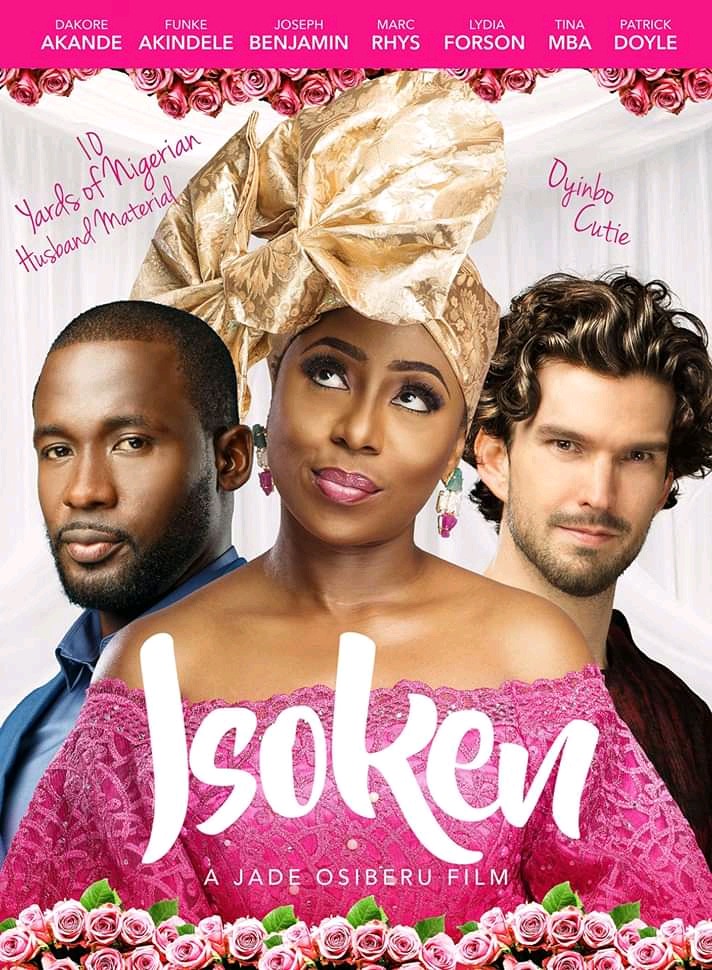 #6. Chika Ike
Chika 'Nancy' Ike, born 8 November 1985, is a Nigerian actress , television personality ,producer , business woman , philanthropist and former model.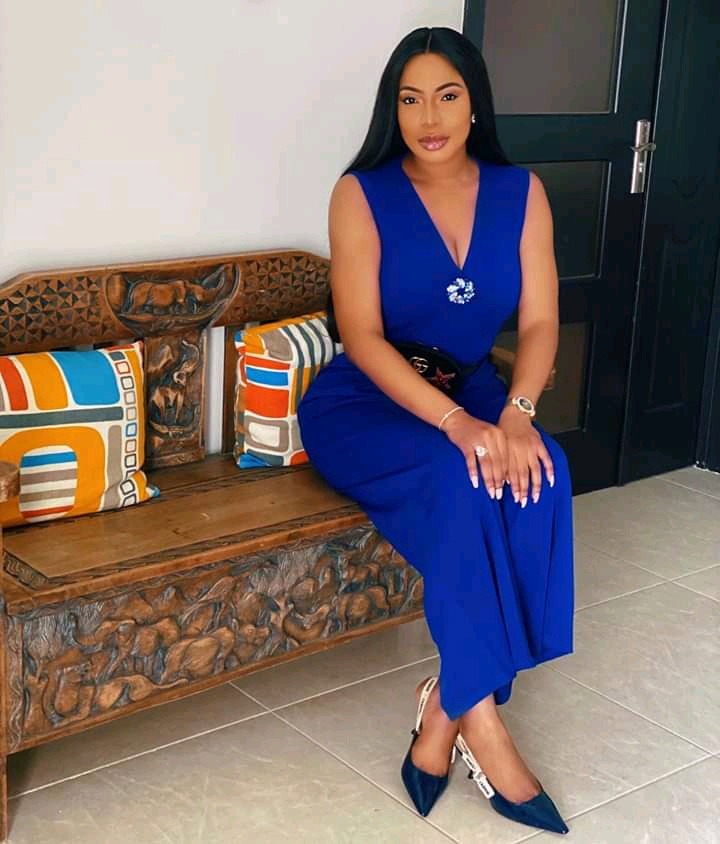 Born in Onitsha , Anambra state of Nigeria . she began acting in church plays at the age of six. Ike began her career as a model at age 16 just after graduating from secondary school.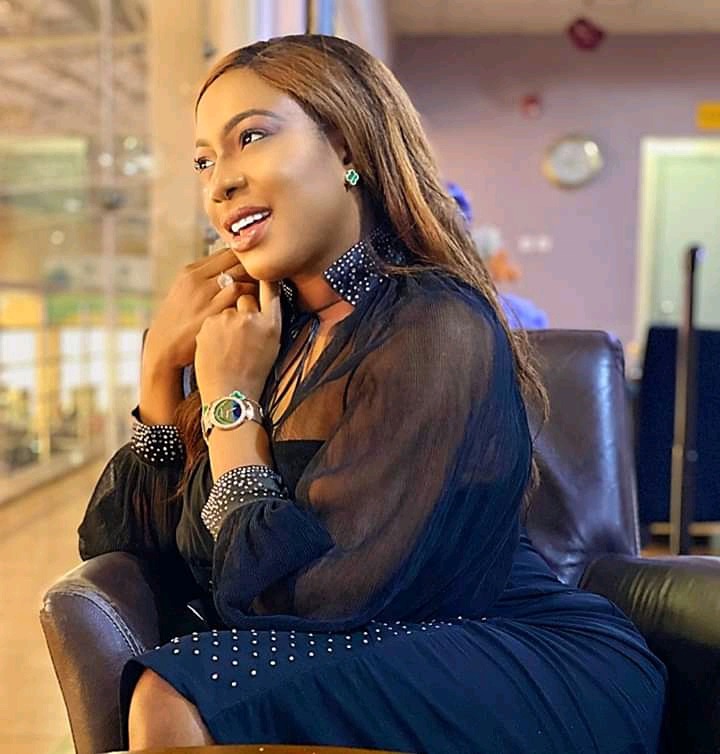 Ike began her film career in 2005 when she played a minor character in the movie Sweet Love . She got her first major role that same year in a movie titled Bless the Child, and has since played major roles in over a hundred movies, such as Paradise, Mirror of Beauty , To Love a Stranger , Girls Got Reloaded , Happy Ending, Yes We Will , Anointed Queen and The Prince and the Princess.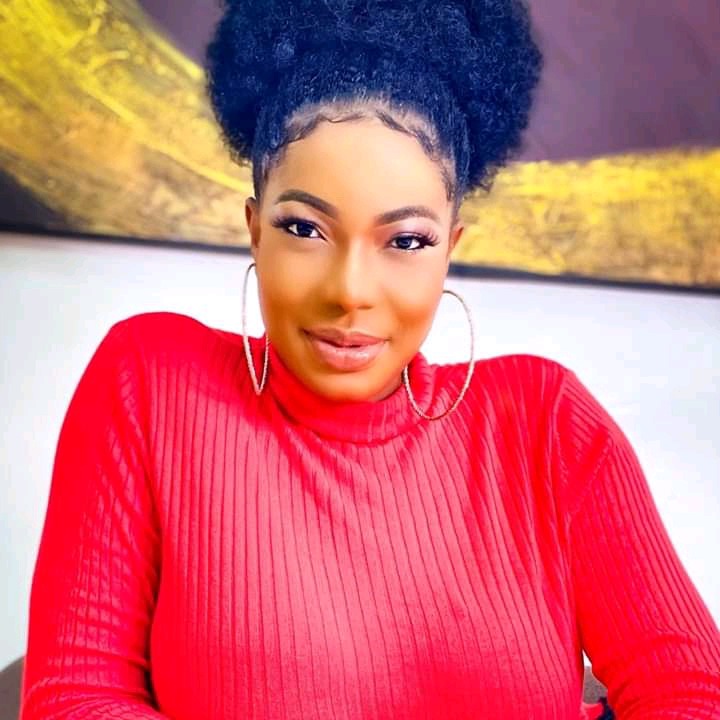 In 2007, Mirror of Beauty was shown in Cineworld and Odeon cinemas across the U.K and in 2008 It was selected and screened at the Cannes film festival.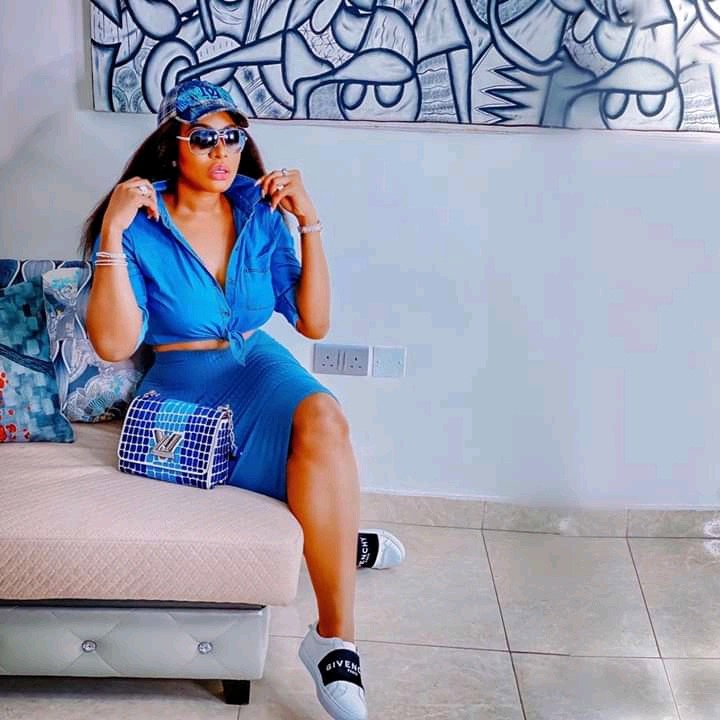 She founded her production company, Chika Ike Production, in 2014, and produced her first movie Miss Teacher and her reality TV game show African Diva Reality TV Show of which she is the executive producer, host and a member of the judging panel. The first season aired on DStv and the second season aired on AIT.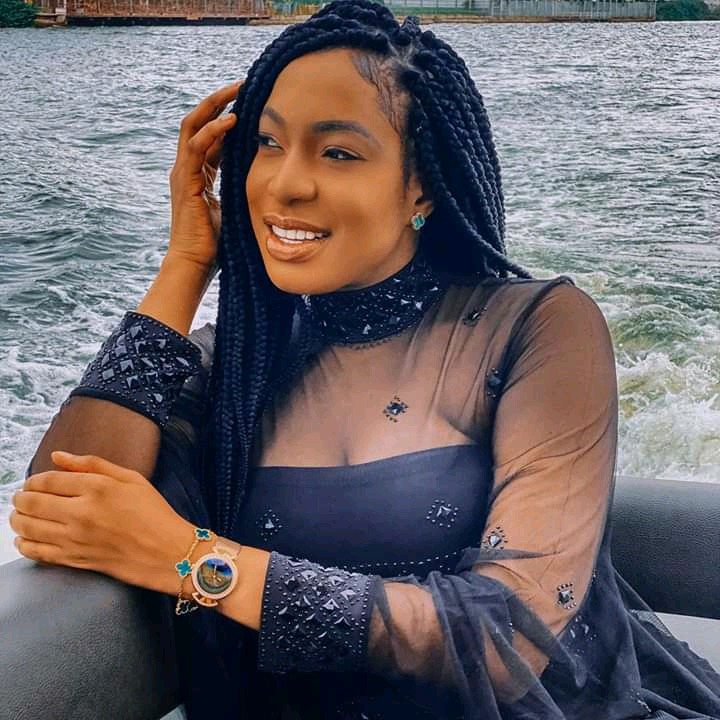 In 2015, she collaborated with Rok Studios to produce movies like Happy Ending and Stuck on You.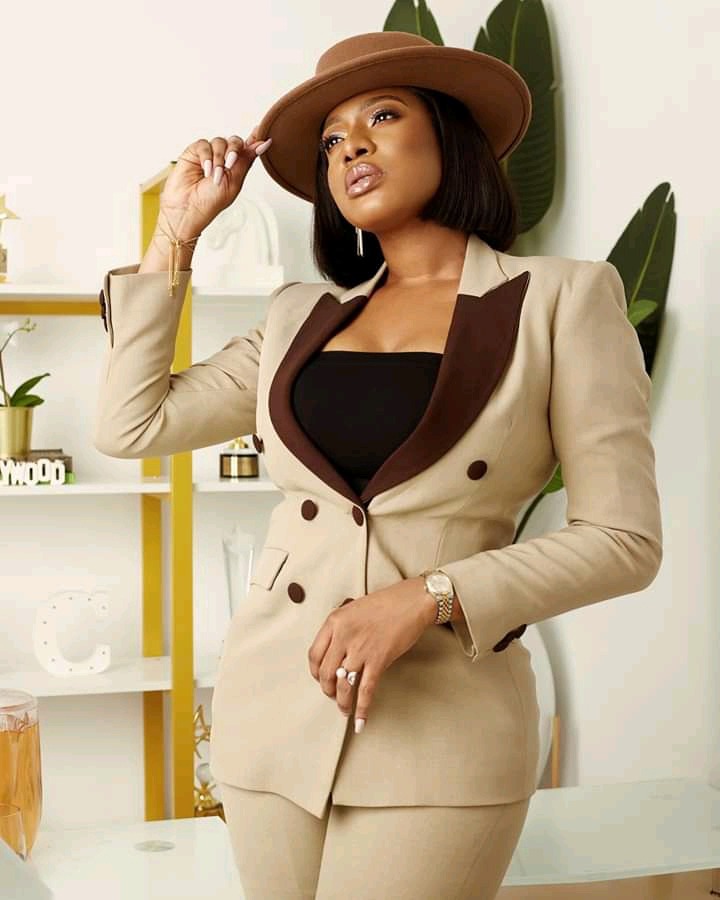 In 2004, Ike enrolled in the University of Lagos (Unilag) for a 2-year diploma program in human kinetics and health education. She completed the program in 2006, earning a certificate. She went further to get a degree in human kinetics and health education at Unilag. In 2014, she graduated from the New York Film Academy in Los Angeles, California where she studied film-making.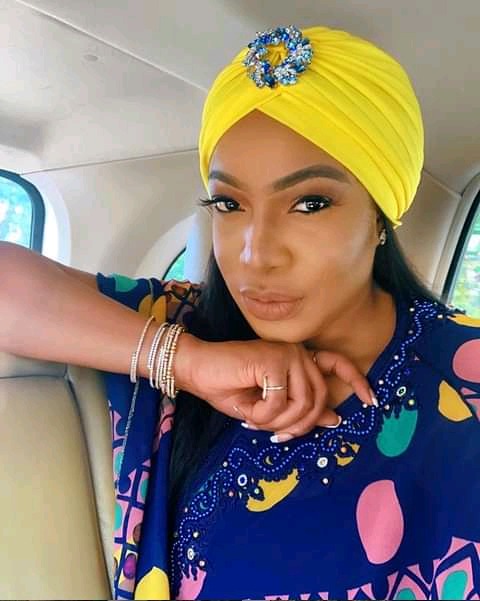 Ike established the foundation Help the Child which is aimed at helping poor children. In 2012, she threw a street party where she hosted over 3000 children, feeding them and giving out toys, school bags and writing materials. Every year she organizes a major charity event for the children on the street, provides scholarships, and provides them with school writing materials.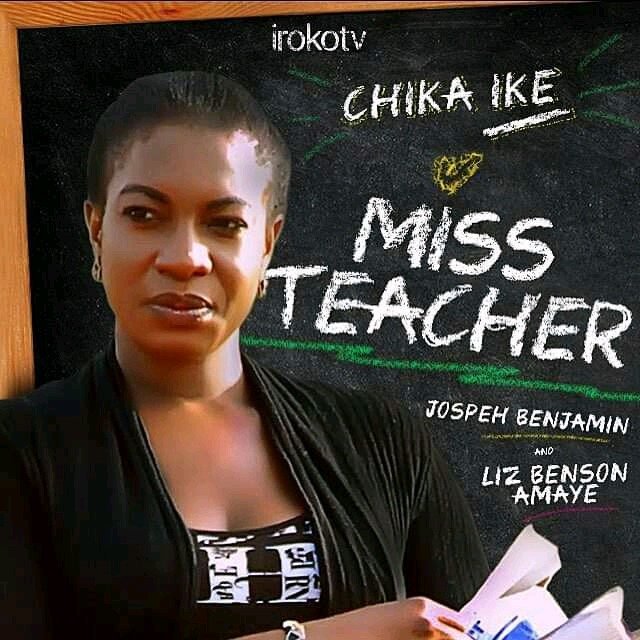 #7. Moyo Lawal
Moyo Lawal born in Badagry town in Lagos state, Nigeria is a Nollywood actress. She won the award "Revelation of the year" at Best of Nollywood Awards in 2012.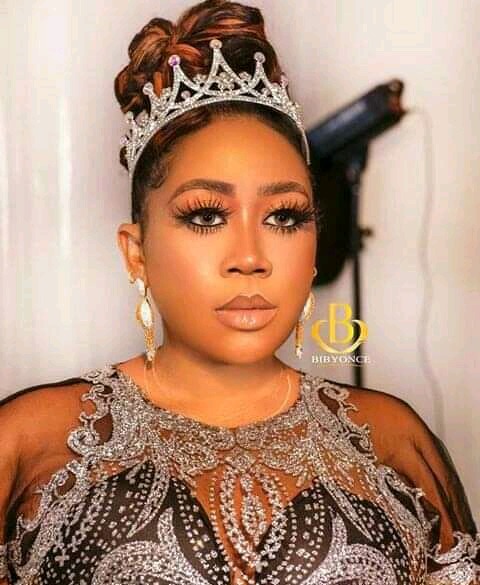 Lawal was born in Badagry town and received primary, secondary, and tertiary education in Nigeria. She Obtained her BSc degree in Creative arts from the University of Lagos.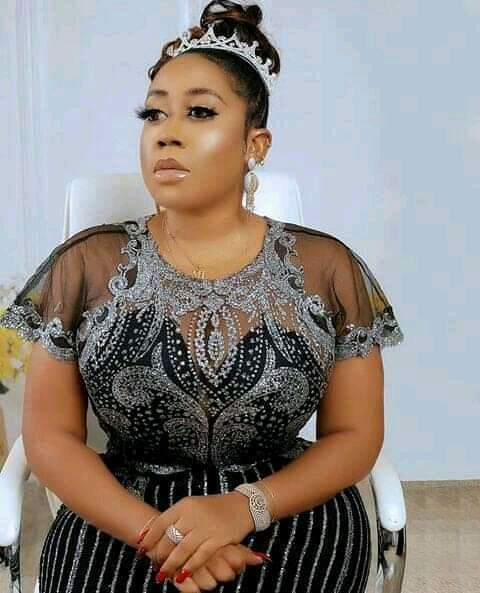 Lawal began acting in small play productions, when she had been convinced to venture into acting by a friend of hers whilst in school. She took part in the Next Movie Star Nigerian TV reality show but was unsuccessful in it.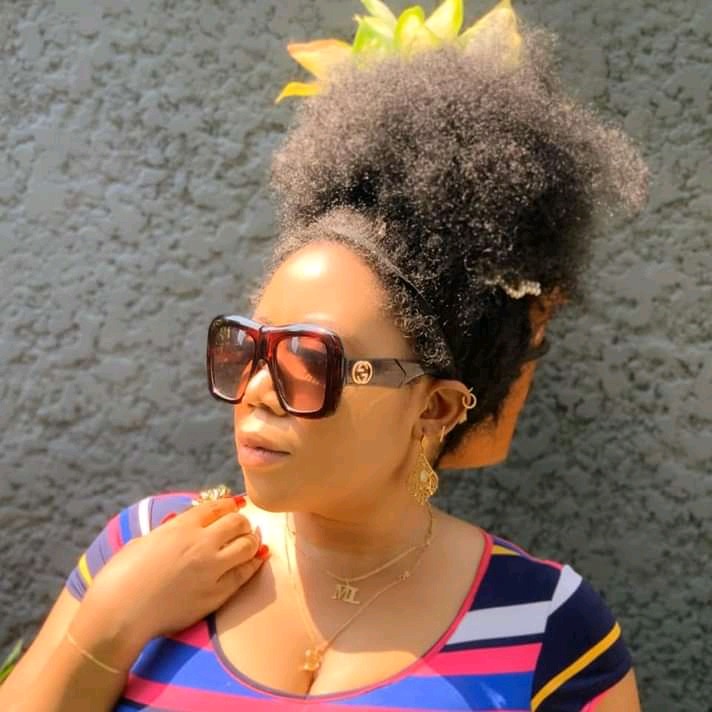 Lawal debuted her first professional acting career in the TV series titled Shallow Waters, of which she played the role of Chioma in the TV series. Lawal's career became more pronounced when she was able to secure for herself a movie role in an award-winning TV series titled Tinsel, where she played the notable role of a character named Chinny.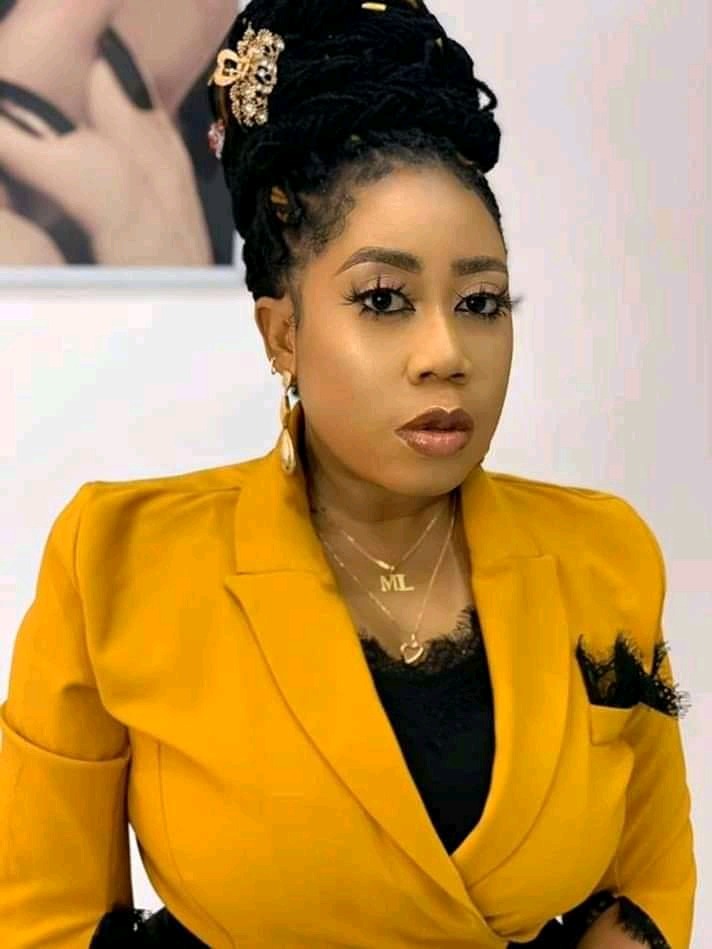 Lawal, in the 2012 edition of Best of Nollywood Awards stylized as BON Awards, won the award for Revelation of the Year.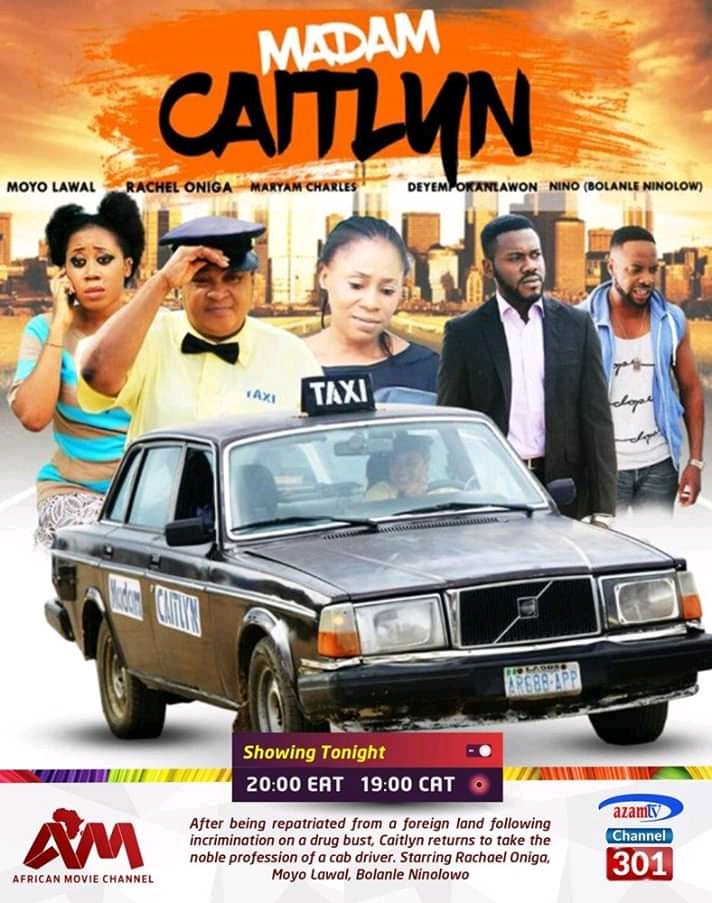 #8. Toke Makinwa
Toke Makinwa, born 3 November 1984, is a Nigerian radio personality, television host, vlogger, lifestyle entrepreneur and author.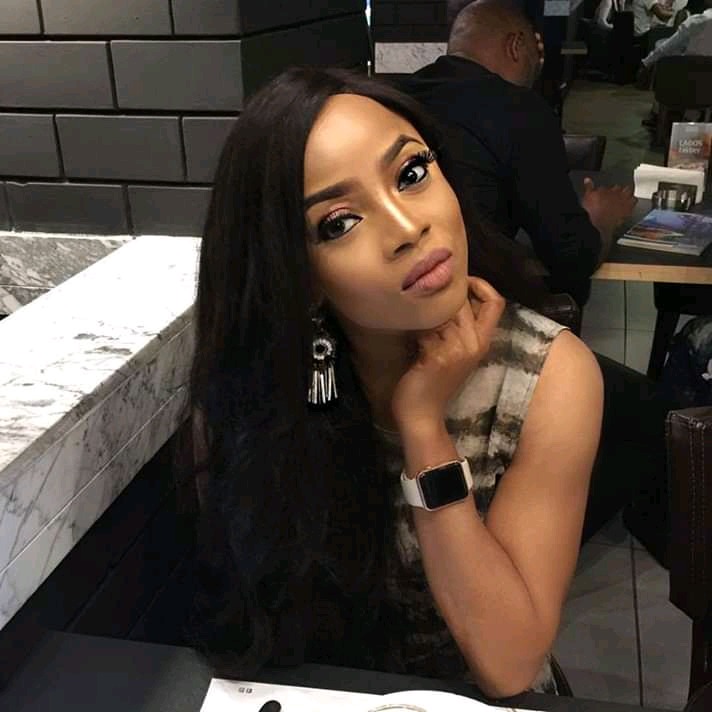 She is known for hosting The Morning Drive on Rhythm 93.7 FM and for her YouTube vlog series Toke Moments. She released her book On Becoming in November 2016.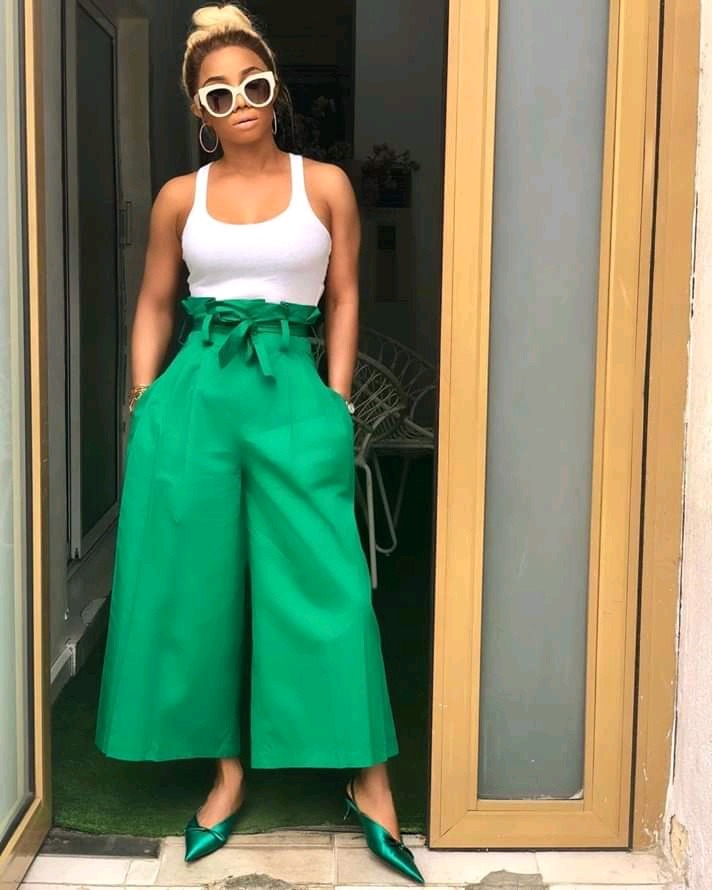 Toke Makinwa was born on 3 November 1984, in Lagos state. She attended the Federal Government Girls' College in Oyo State . Makinwa later attended the University of Lagos, where she earned a BA degree in English and literature.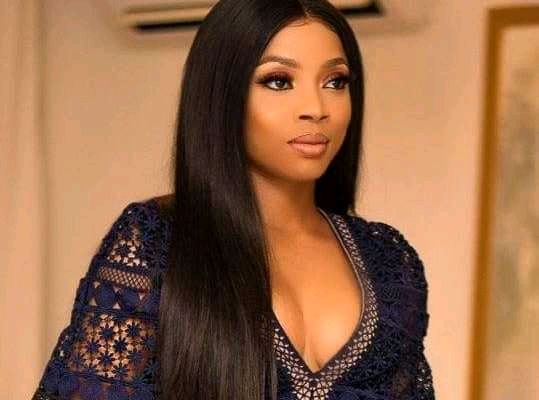 In 2012, she made a television appearance as host of the Most Beautiful Girl in Nigeria (MBGN) beauty pageant, which was broadcast live across Nigeria. She co-hosted Flytime TV's 3 Live Chicks , along with Tosyn Bucknor and Oreka Godis. The show debuted as a web series before expanding to terrestrial television in late 2012. Makinwa did not renew her contract with Flytime TV for the show's second season, and was subsequently replaced by her radio colleague Omalicha. In 2012, Makinwa launched her YouTube vlog series Toke Moments.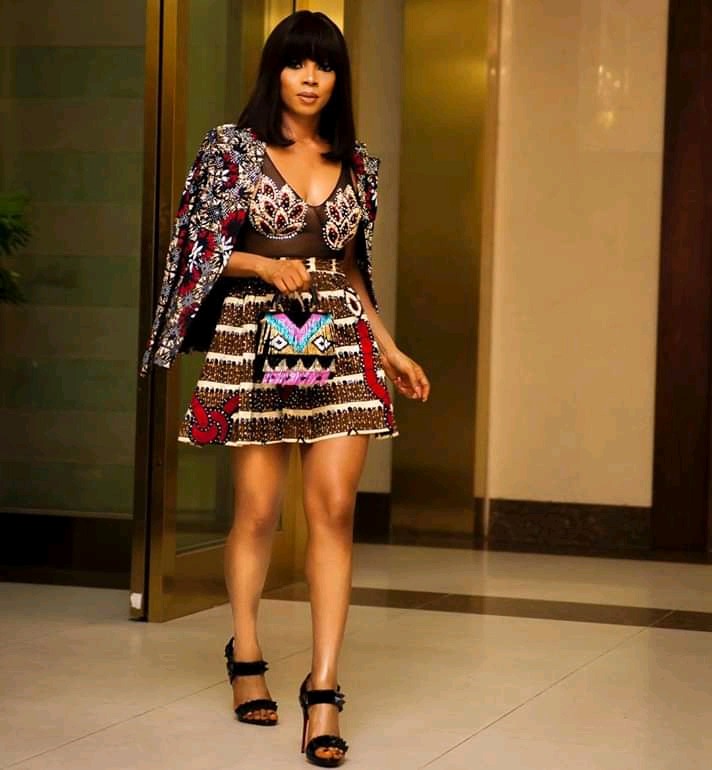 In January 2014, Hip Hop World Magazine announced Makinwa as the host of its interview and talk series Trending. She also secured a spot on EbonyLife TV as a co-host of its flagship show Moments.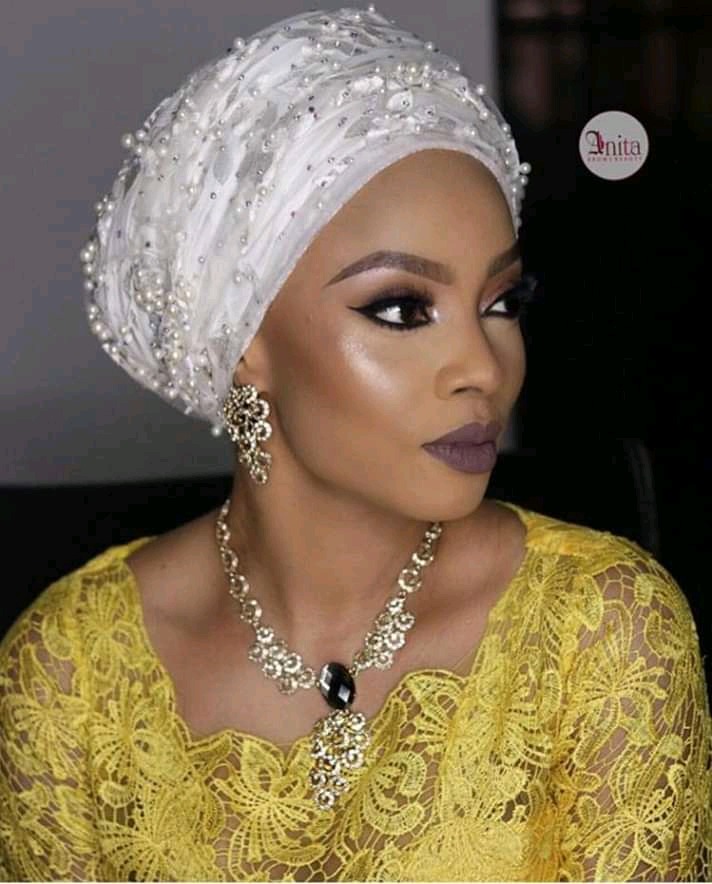 Makinwa has hosted numerous notable events, including the 2013 Future and City People Awards, as well as the 2014 Headies Awards.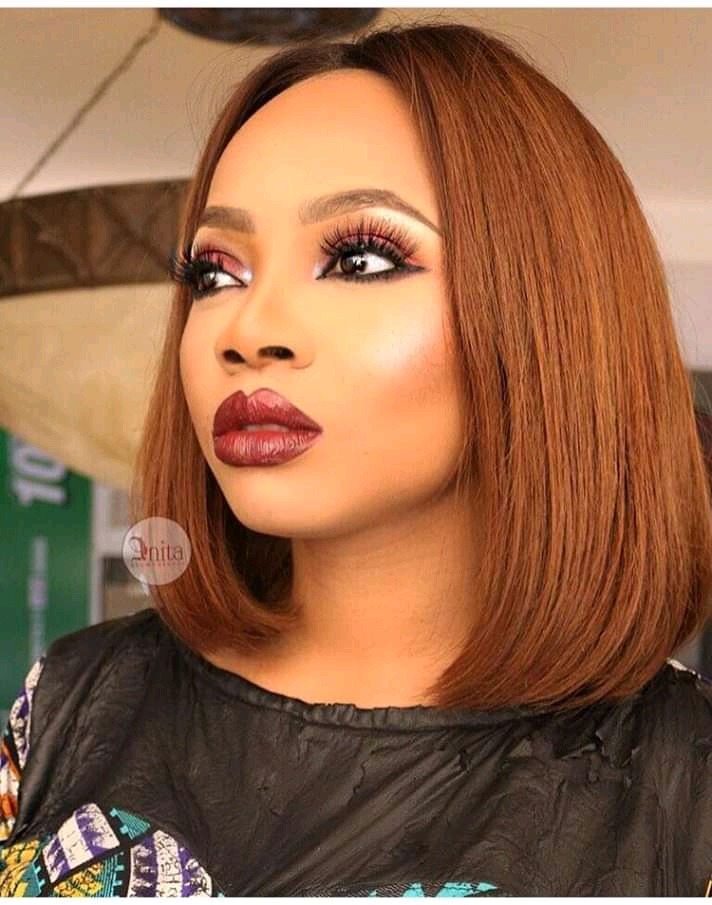 On Becoming and handbag line, Makinwa lost both of her parents to a fire accident when she was 8 years old. She released her memoir On Becoming in November 2016. The book talks about her personal struggles and addresses the betrayal of her now ex-husband, Maje Ayida. Makinwa went on a book tour to promote the book. The tour included Nigeria, South Africa, the U.S, the U.K, and parts of East Africa.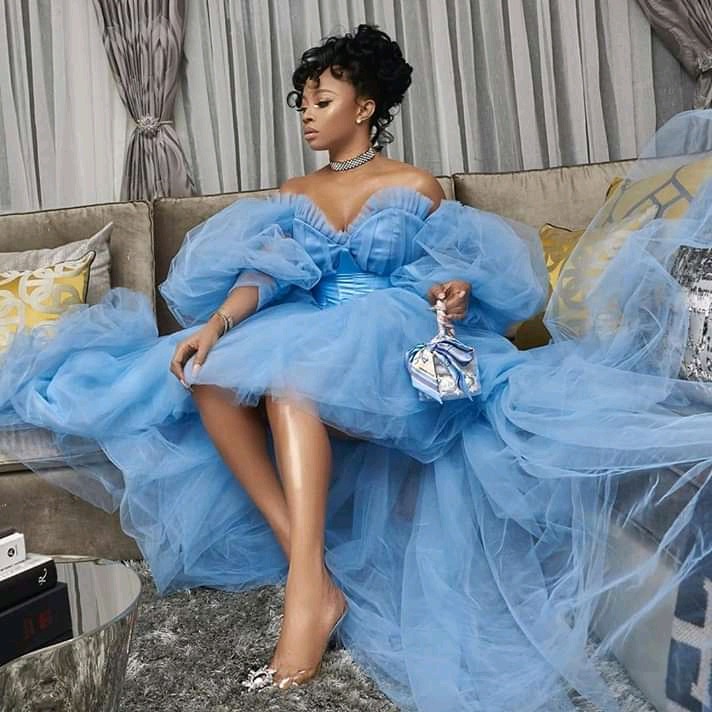 In 2017, Makinwa launched a handbag line under her eponymous label, Toke Makinwa Luxury. She also launched a skincare product called Glow by TM in 2018.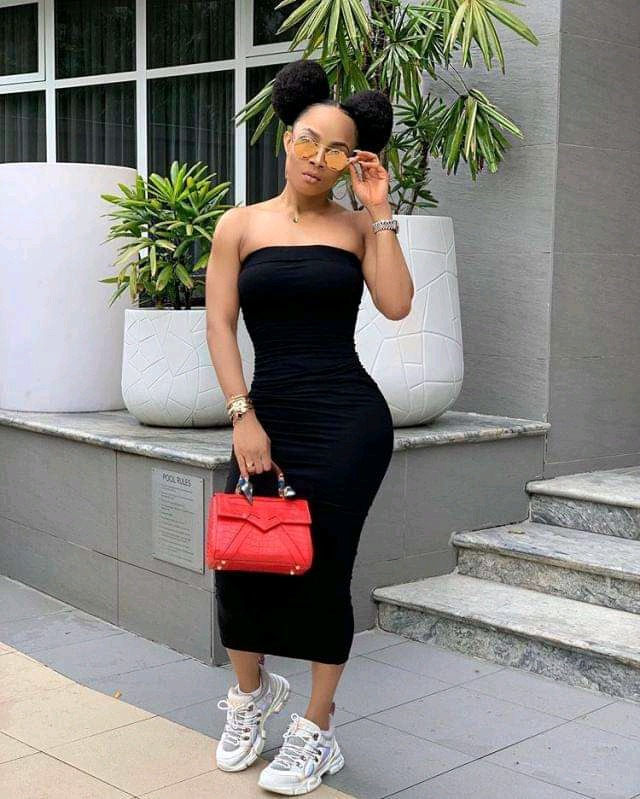 In 2013, Makinwa became an ambassador of the United Africa Company of Nigeria, alongside Osas Ighodaro, Dare Art Alade and Dan Foster. She also signed a multi-million naira contract with Nestlé Nigeria to become the new face of Maggi. In 2016, she became the brand ambassador and face of Mecran Cosmetics. She has also been an ambassador for Payporte and Ciroc.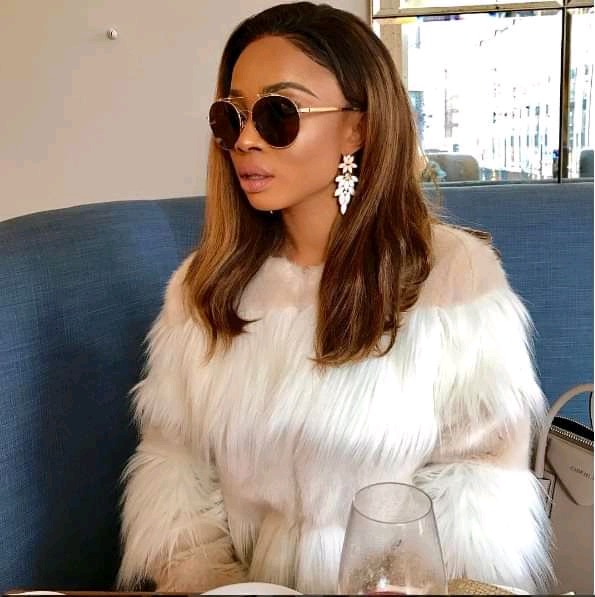 On 15 January 2014, Makinwa married Maje Ayida, whom she had been involved with for eight years. In 2015, she separated from Ayida after discovering that he had impregnated his ex-girlfriend. On 5 October 2017, Makinwa's marriage to Ayida was dissolved by a Lagos High Court on the grounds that Ayida committed adultery.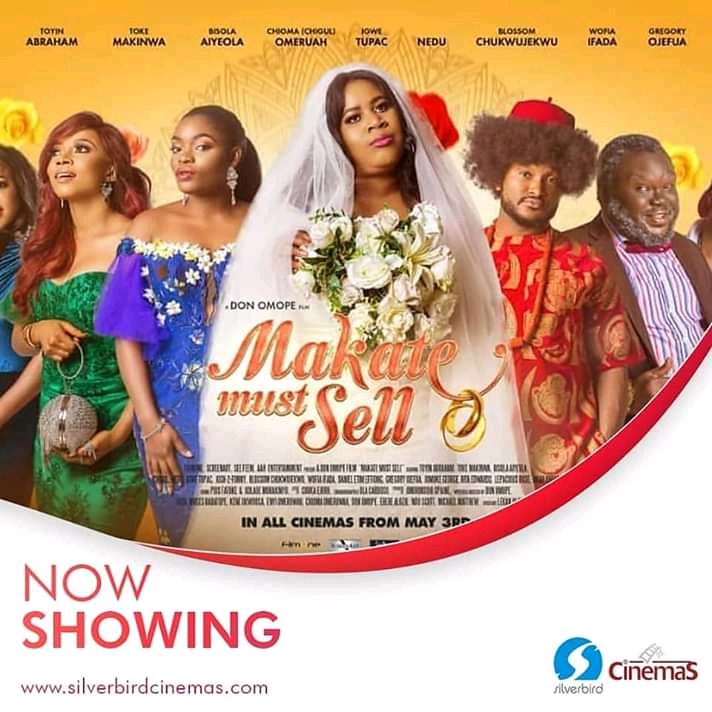 #9.Jemima Osunde
Jemima Osunde, born April 30, is a Nigerian actress, model and presenter. She gained exposure after playing Leila in the television series Shuga. Osunde was nominated for Best Actress in a Leading Role at the 15th Africa Movie Academy Awards for her performance in The Delivery Boy (2018).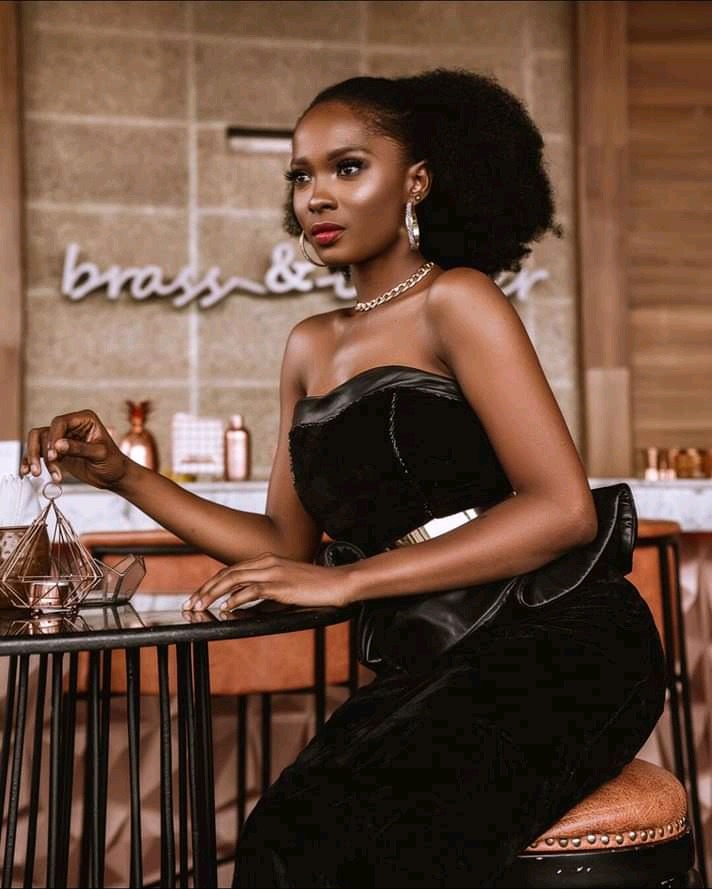 Jemima Osunde was born into a family of five and is a native of Edo State. She studied physiotherapy at the University of Lagos. Osunde appeared in the film Jungle Jewel after being encouraged by her uncle to pursue acting.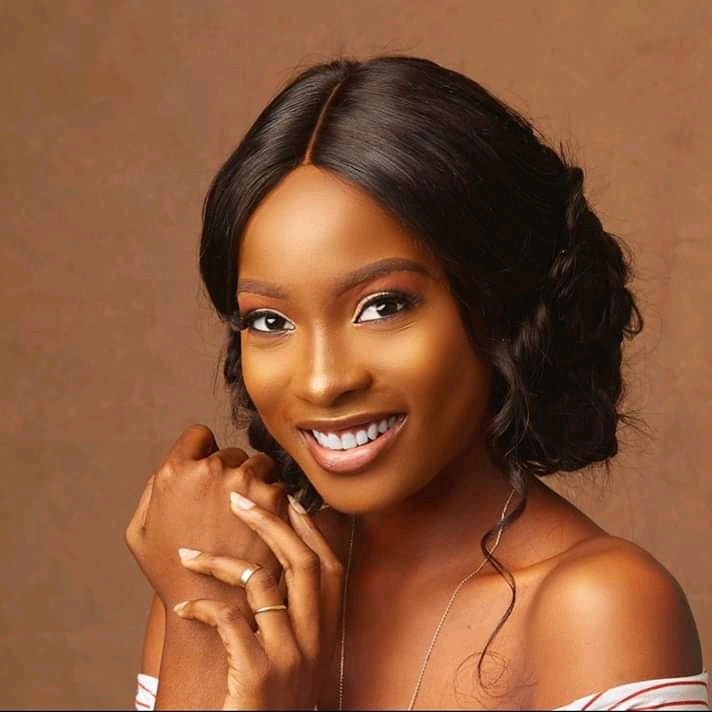 She was casted as Laila in MTV Shuga, appearing in the fourth series. When the show moved to South Africa for its fifth series, Osunde was written out for a year. She returned for the sixth series when it returned to Nigeria. In 2018, she starred alongside Linda Ejiofor in the second series of NdaniTV's Rumour Has It.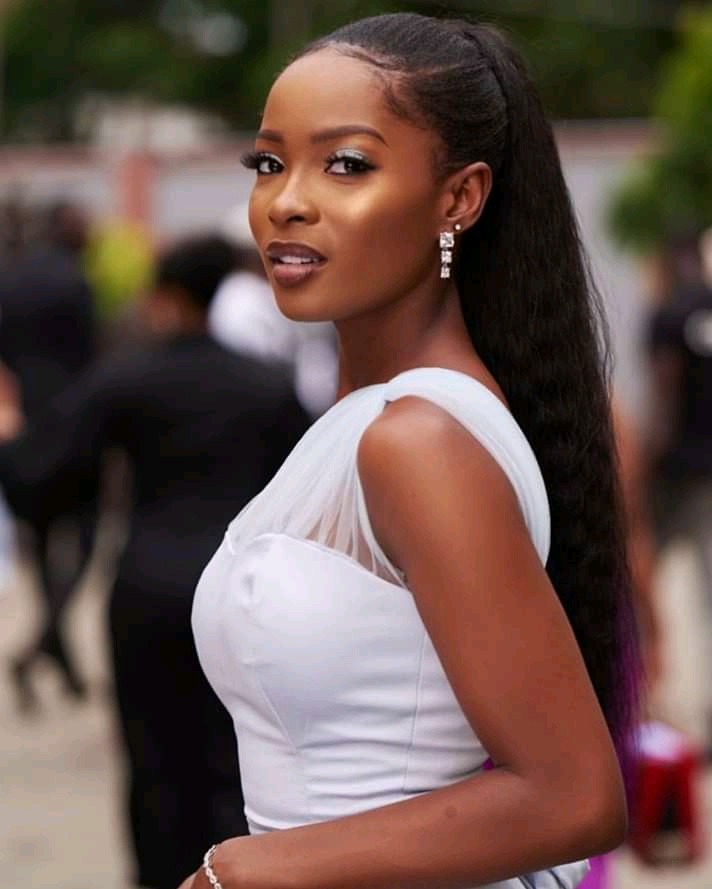 Osunde was back for the seventh series of MTV Shuga "Alone Together" which went out nightly featuring "lockdown" conversations between the main characters during lockdown from coronavirus. All of the filming will be done by the actors who include Lerato Walaza, Sthandiwe Kgoroge, Uzoamaka Aniunoh, Mamarumo Marokane and Mohau Cele.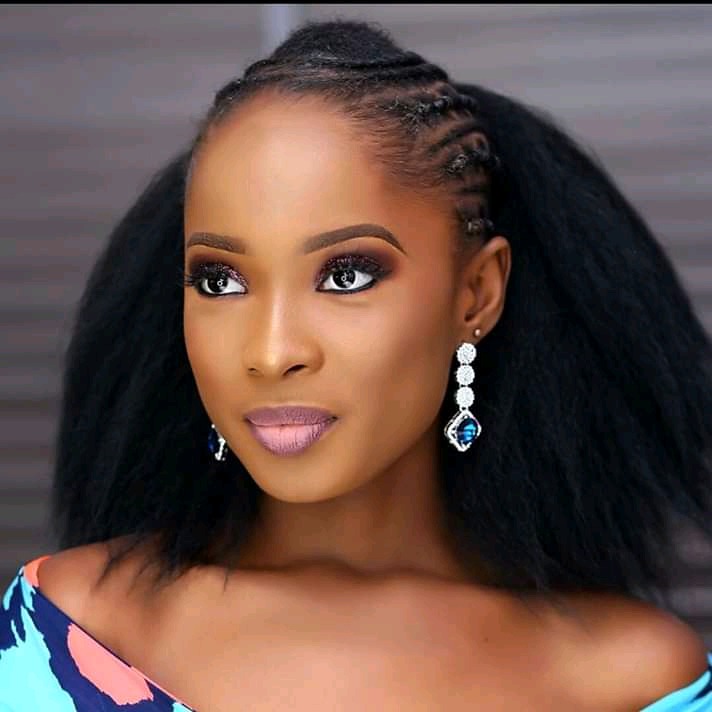 In 2019, Osunde graduated from the University of Lagos with a degree in physiotherapy.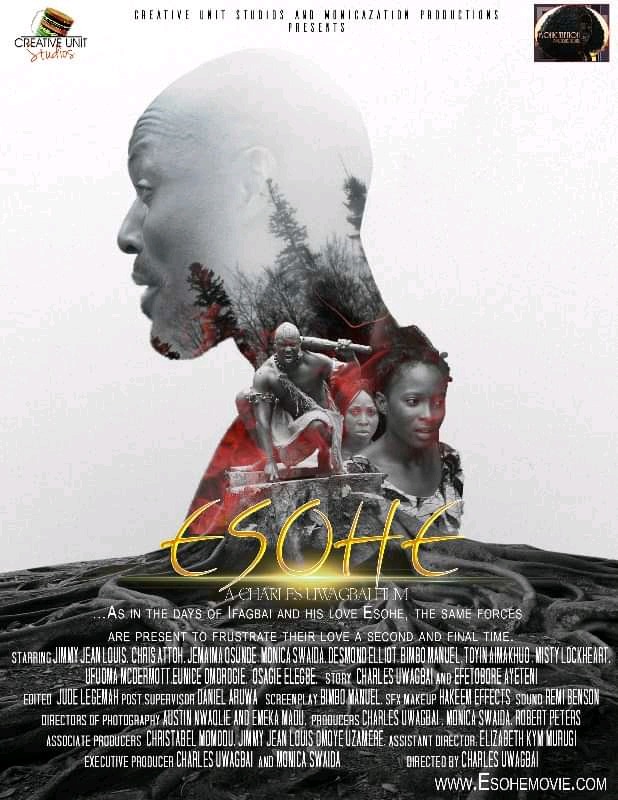 Content created and supplied by: AdoyiGreporter (via Opera News )
Opera News is a free to use platform and the views and opinions expressed herein are solely those of the author and do not represent, reflect or express the views of Opera News. Any/all written content and images displayed are provided by the blogger/author, appear herein as submitted by the blogger/author and are unedited by Opera News. Opera News does not consent to nor does it condone the posting of any content that violates the rights (including the copyrights) of any third party, nor content that may malign, inter alia, any religion, ethnic group, organization, gender, company, or individual. Opera News furthermore does not condone the use of our platform for the purposes encouraging/endorsing hate speech, violation of human rights and/or utterances of a defamatory nature. If the content contained herein violates any of your rights, including those of copyright, and/or violates any the above mentioned factors, you are requested to immediately notify us using via the following email address operanews-external(at)opera.com and/or report the article using the available reporting functionality built into our Platform See More