Today is Thursday being the 1st of April 2021 and a popularly known controversial Twitter user, Atheist Ifa Funsho has allegedly taken to Twitter as she discloses her claim on what she thinks is the major problem in Nigeria. According to her, many school graduates are not really educated and lack of knowledge is one of the problem in the society.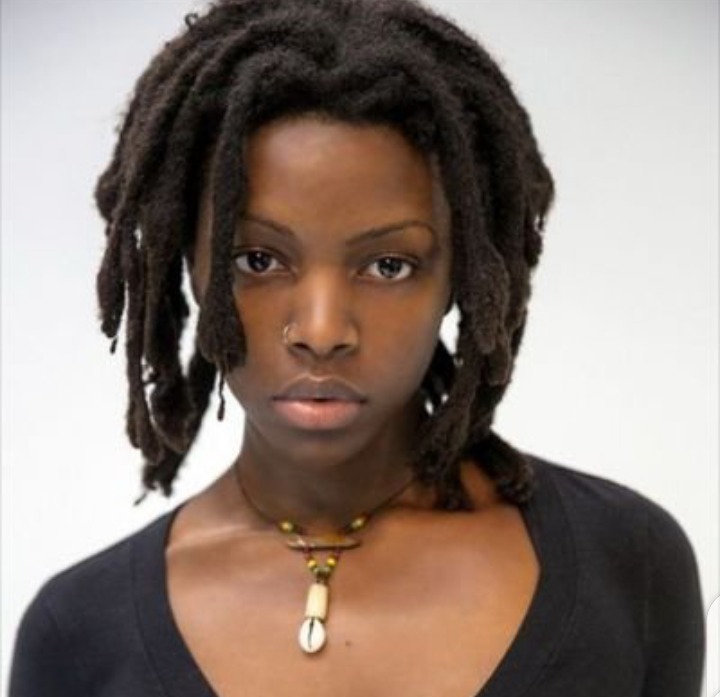 "The big problem in our society is lack of knowledge, I said lack of knowledge because many of our school graduate aren't really educated" — Ifa Funsho Said.
[NOTE: The merged pictures picture is used to illustrate Biafra and Ooduwa Nation]
In regard to her claim, she further stated that when there is agitation for Ooduwa nation and Biafra they misunderstood it to be a call for war.
"They're miseducated. So the moment you're agitating for Biafra or Ooduwa nation, in their head, you're calling for war not self-determination" — Ifa Funsho said as she ends her Tweet.
Here Is The Screenshot Of Ifa Funsho's Tweet: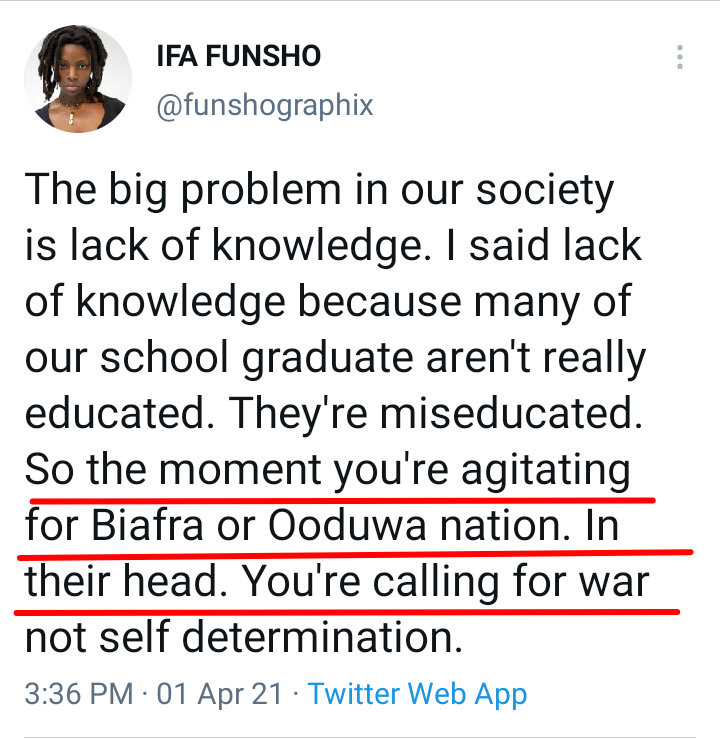 Do you think knowledge is a big problem in the society?
Be free to make comment below.
Content created and supplied by: ItzGiftNewz (via Opera News )