Jamiu Afeez is a popular Yoruba actor who is known for his exquisite acting skills. He has starred and produced a lot of movies in the movie industry in Nigeria. Today being the 6th of February in 2021, he posted on his Instagram page lamenting on the copyright of his latest movie "oko ramota". He broke down in tears as he made known that some of his colleagues whom he described to be " wicked people " have stolen his concept and made a movie on the same concept. He pleaded with his fellow actors to support him as he doesn't want all his effort on the production of the movie wasted.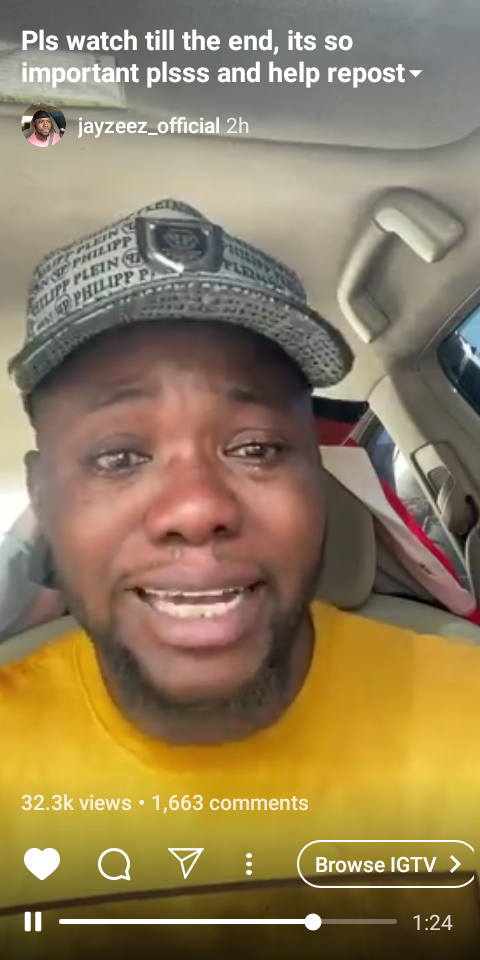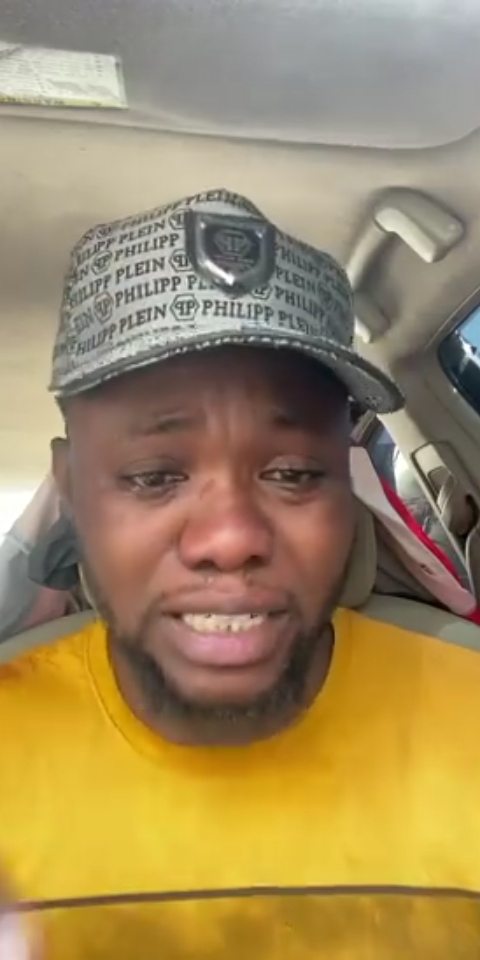 Check out some reactions from people on the post he made on his official Instagram page.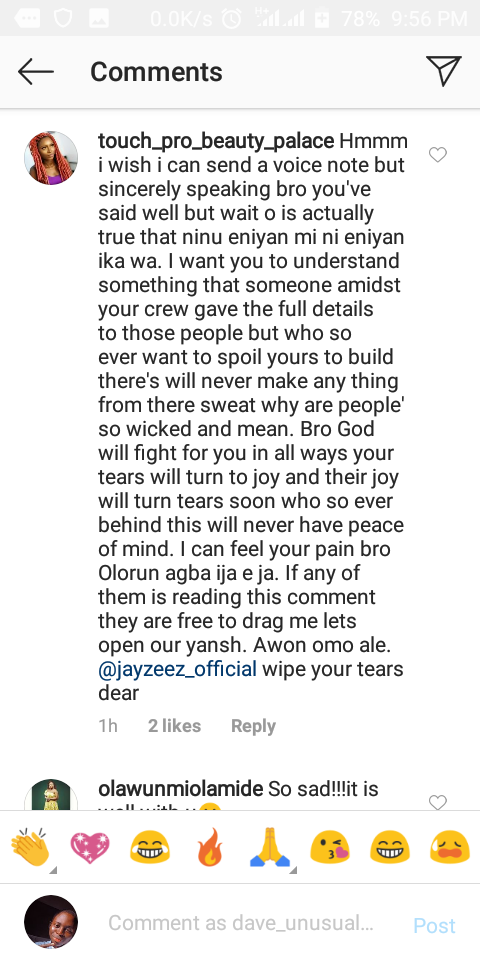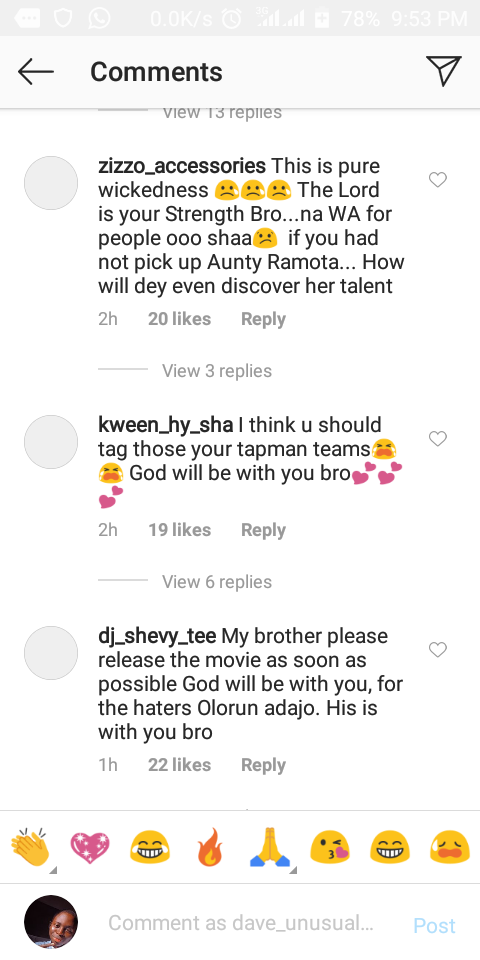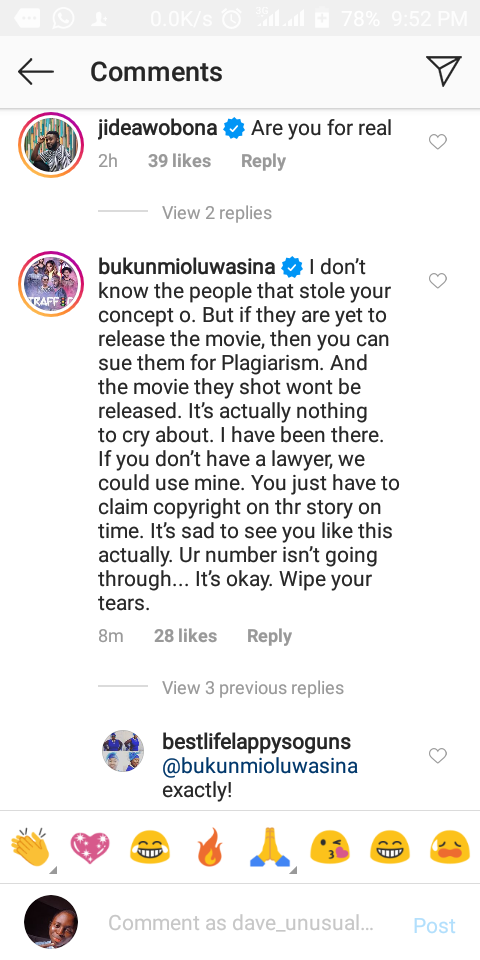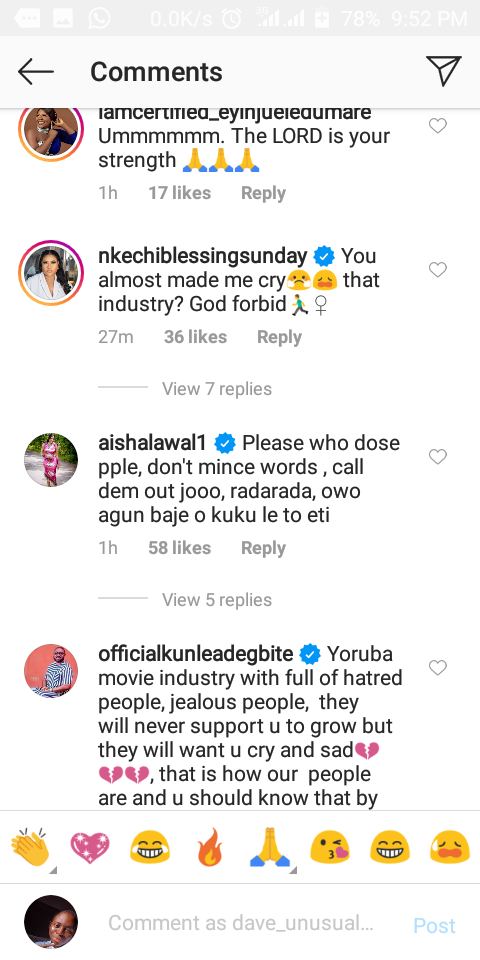 According to the actor, "oko ramota" is his first big movie produced by him as he has devoted a lot into the movie, he is saddened that a fellow actor can still his concept and hire other popular actor to act the movie, he stated that he sold his land and had to borrow from people he isn't supposed to, he pleaded with his colleagues to help him. We can see from the comments that celebs like Nkechi Sunday, Bukunmi and many more are really feeling his pain as some of them tagged the Yoruba movie making world as full of proud and jealous people.
The actor is really in pains as he begs people to please help him by supporting him greatly when the movie comes in some weeks time. We pray that his effort shall not be in vain and God continues to comfort him.
Content created and supplied by: Dave_unusual (via Opera News )