Popular Gospel Filmaker Evangelist Kolade Segun-Okeowo has taken to his social media page to celebrate his Beautiful wife,Sunmbo Segun-Okeowo Okeowo as she turns a new age today, February 8,2021.In the mood of Celebration,the gospel actor shared some pictures captured few weeks ago during the renewal of wedding vows and some throwback pictures.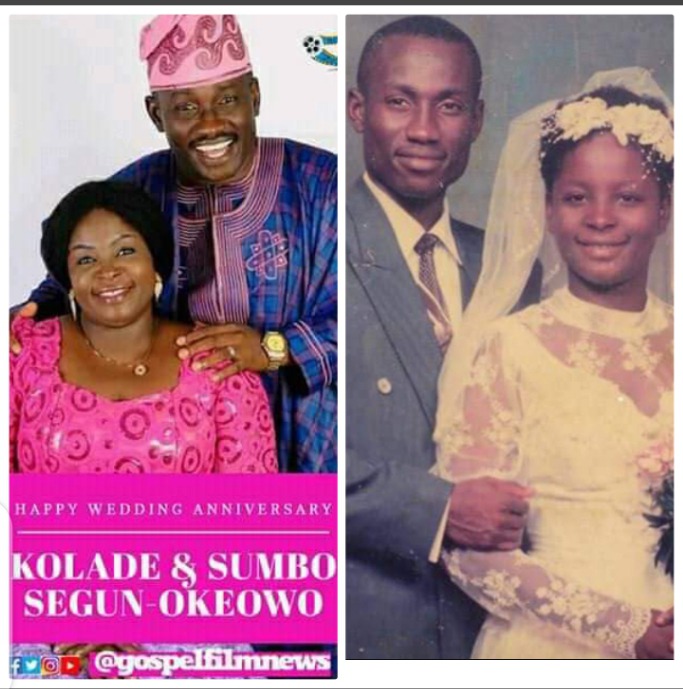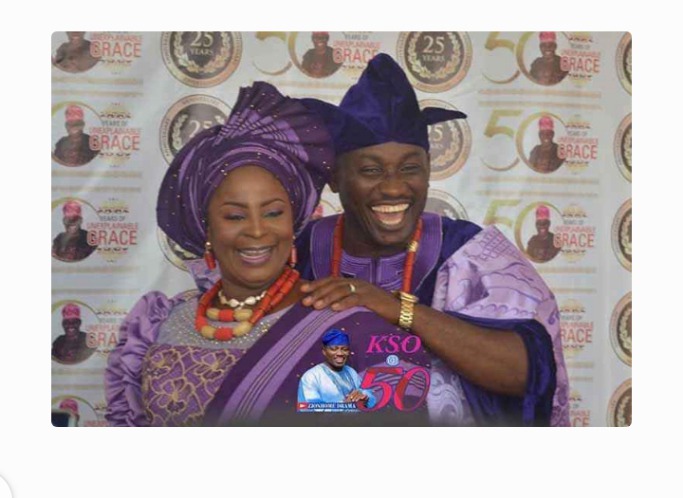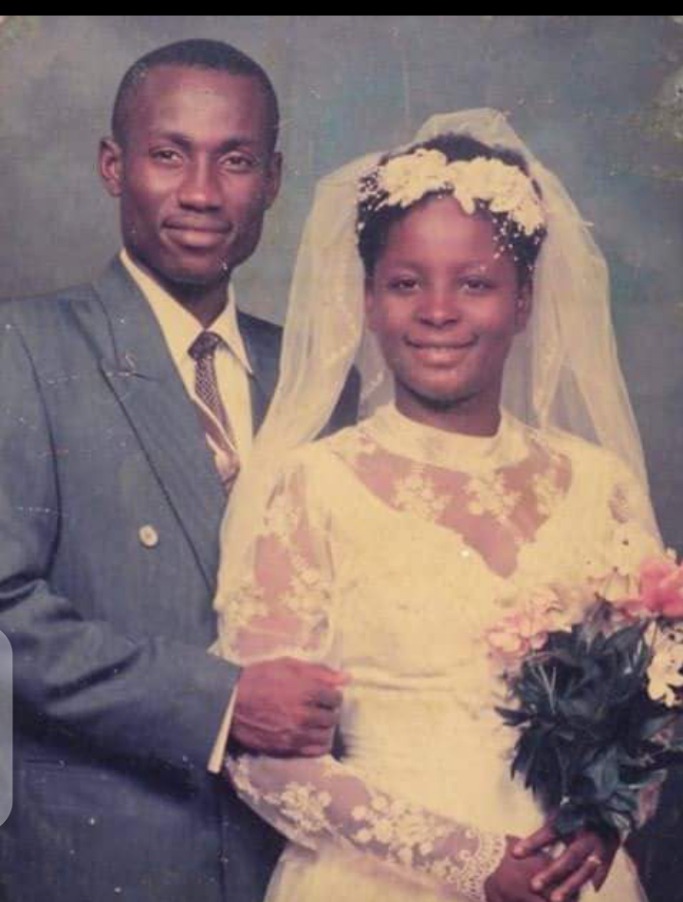 According to the Filmaker,he got married to his wife 25years ago when he was 25 and his wife was just 22 years of age.He revealed some of the predictions people made because they got married at a very tender age,he said he was accused of "Child abuse" ,some anticipated seeing the marriage grounded to a stop within 24 months and many said they were both in a hurry.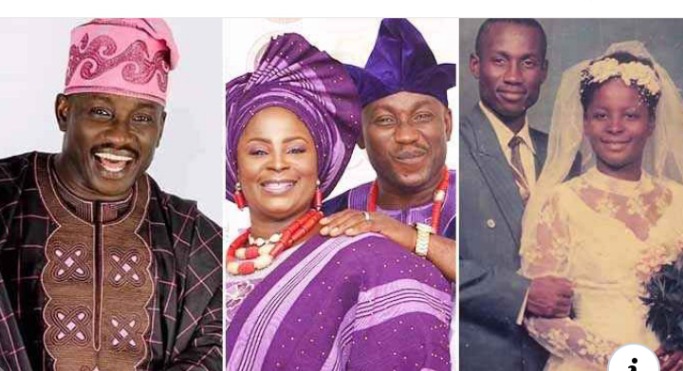 He shares on his Instagram;The girl has grown !!! When I married her 25 years ago,She was only 22. Many wondered why I chose her,Amongst all the "matured" ones,They considered her too young,They assumed she was juvenile,Some accused me of "child abuse"Because she was "too young"
They were scared for her,Afraid she won't carry the burden,They thought her too feeble for me,They saw a weakling !!!
Some said she won't last,Someone gave her only two years,"She'll be back in 24 months" "She can't survive two seasons"
"Baby wife" they labelled her,"Hurried bride" she was named,"Why the rush?" they asked,"Why can't she wait?" they reasoned 
They were wrong,They were seeing men like trees,They saw only the outward,They assumed she was all about age
Beneath the façade of age,Laid a strong character,Beyond the deception of the body,A woman of great courage hid,Age is not everything,Age is a deception,Strength of Character is it,Knowledge of Him is key !!!
Today, that feeble girl is 47,Today, the juvenile clocks 47,Their prophecy was wrong,They spoke not from God,Celebrate with me an Amazon,Congratulate the Wife of my youth,Rejoice with my "Baby Wife",Blow the horn for my "Hurried Bride" 
Happy Birthday Catherine,Happy Birthday Adeloyin,Happy Birthday Bamitale,Happy Birthday Adesunmbo,You will live long,You will live well,You will stay strong,You will finish best,You still look good at 47 !!! Congratulations SB!!! Kso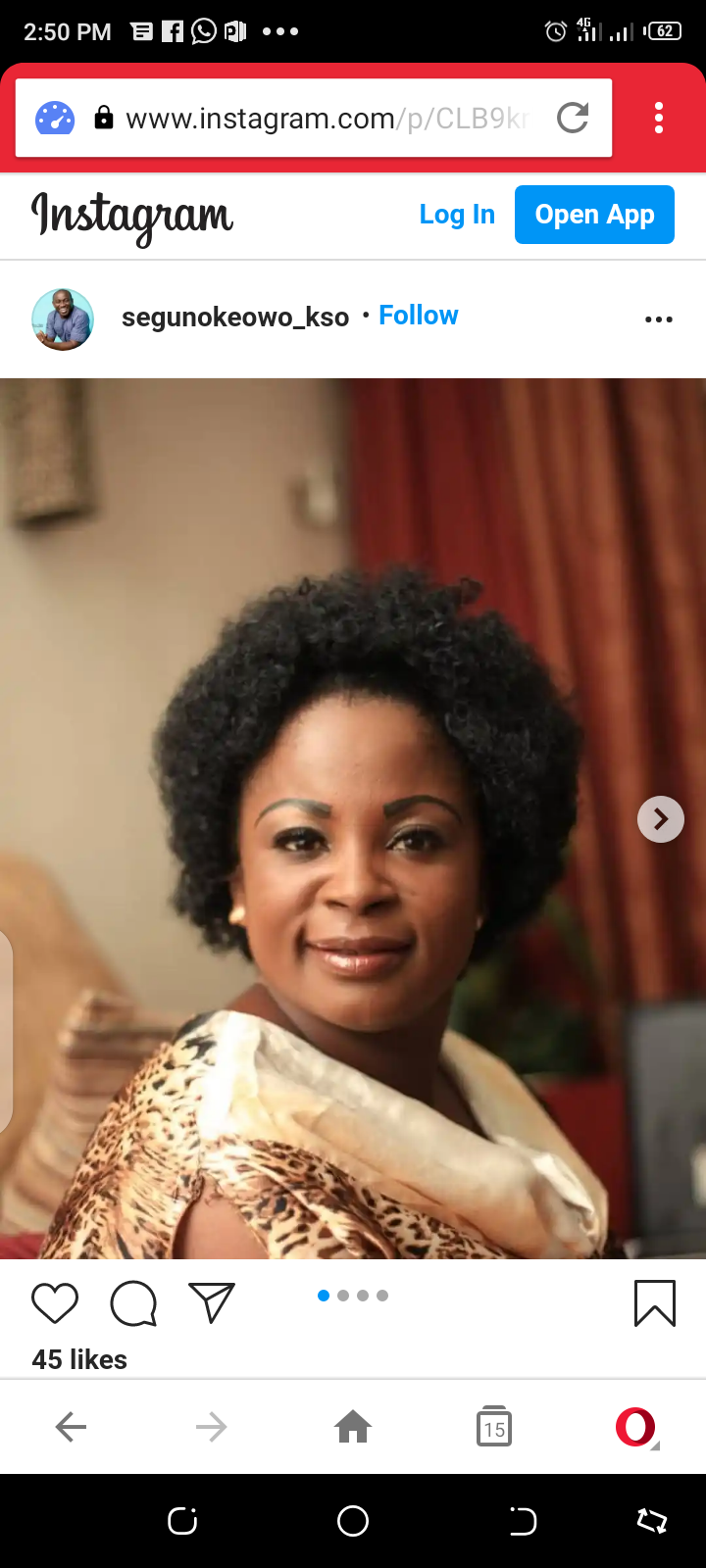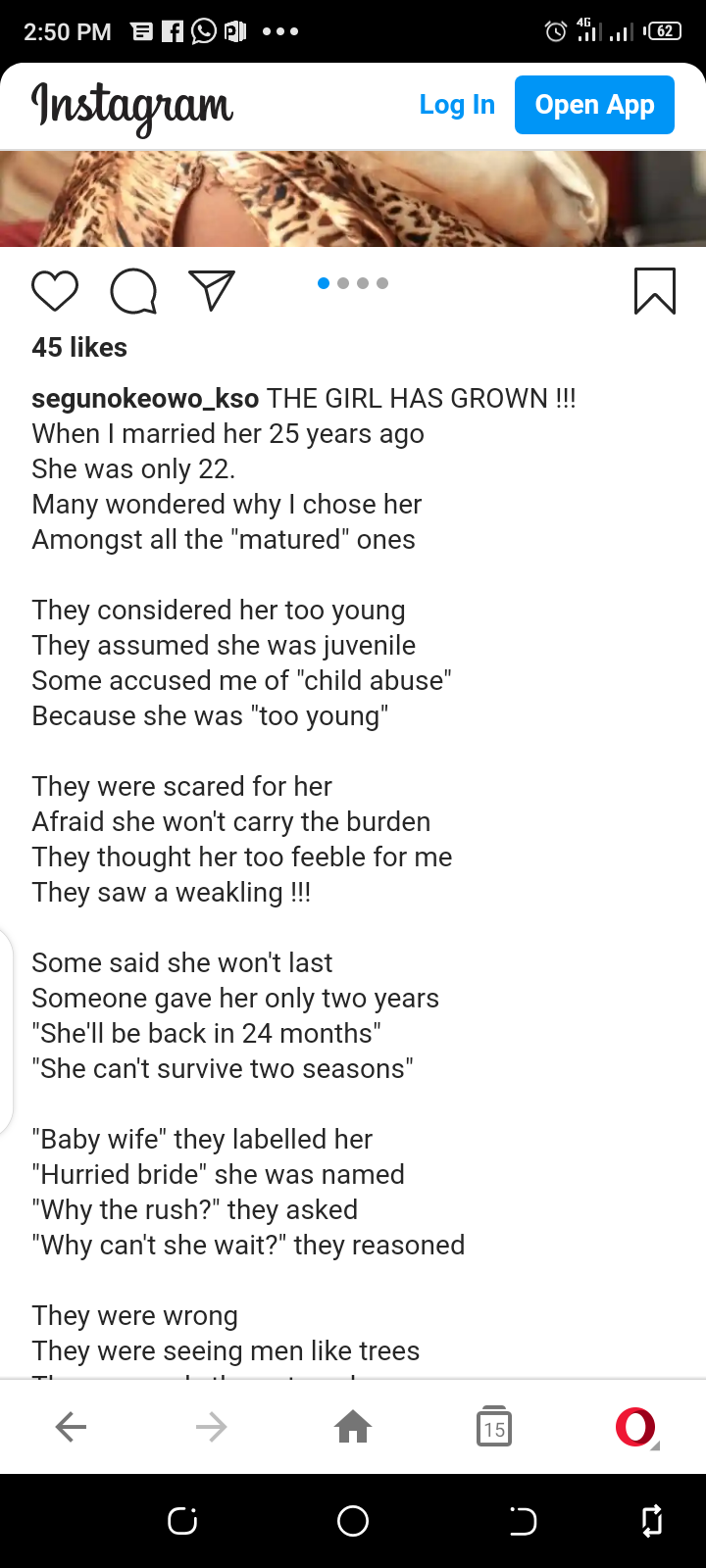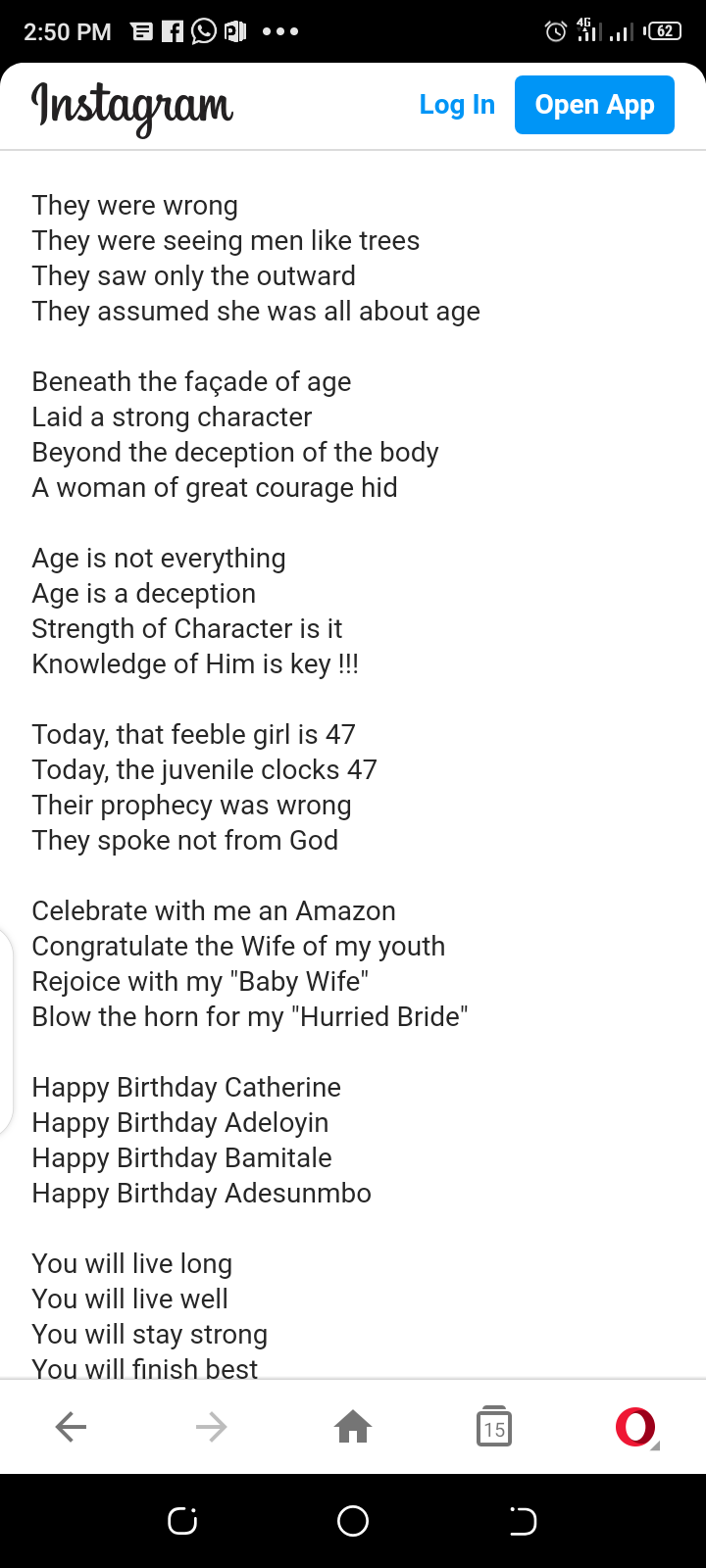 Content created and supplied by: entertainmentboy (via Opera News )