Remo Omokri is an author, a Nigerian politician, and the host of transformation with Reno Omokri Christian teaching TV broadcast and the founder of multimedia.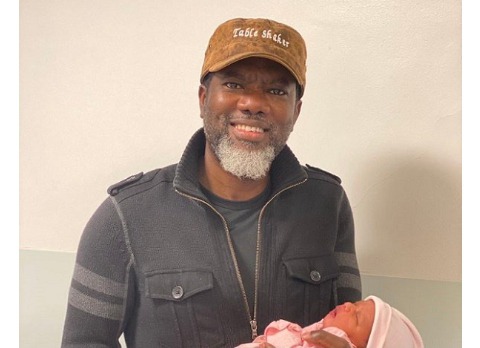 Reno is the pastor of Mind of Christ Christian Center in California and Abuja the federal capital territory. He is known for using social media to project the Gospel.
He was also a spokesman of the fomer president of Nigeria, Goodluck Ebele Jonathan.
On Monday 15th of January, 2021 The Cable news reported that Reno Omokri has welcome a new child and named her after the fomer president of Nigeria, Goodluck Ebele Jonathan.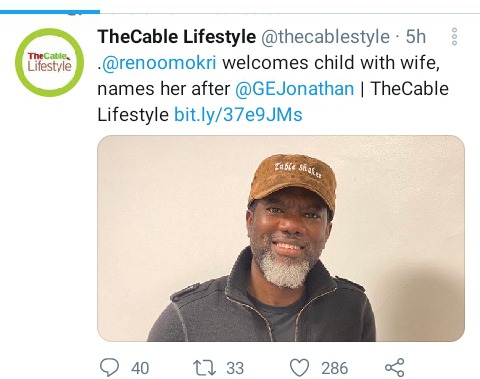 After Reno Omokri named his new child after The Goodluck Jonathan, The former president released a Statement on Twitter that has caused mixed Reactions from Nigerians.
In the tweet, Goodluck Jonathan congratulated Reno Omokri and his wife on the birth of their new born baby girl.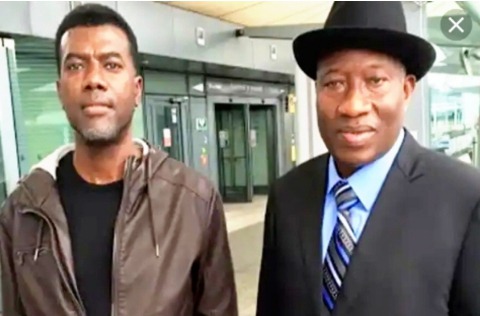 "I am greaftul that the couple have chosen to name their daughter Ebele, after me", he said.
The former president also thanked God for the safe delivery and added that mother and child are healthy and thriving.
Goodluck Jonathan released this statement via his official twitter account, see the screenshot below: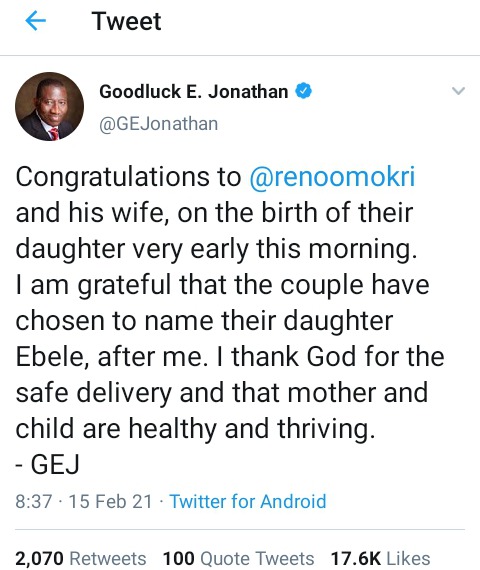 Some Nigerians have Reacted to the tweet, see some screenshots below;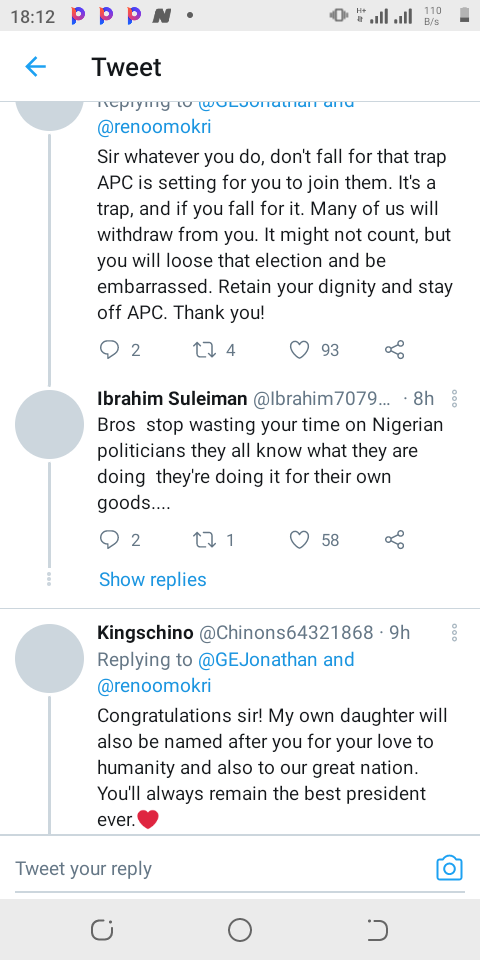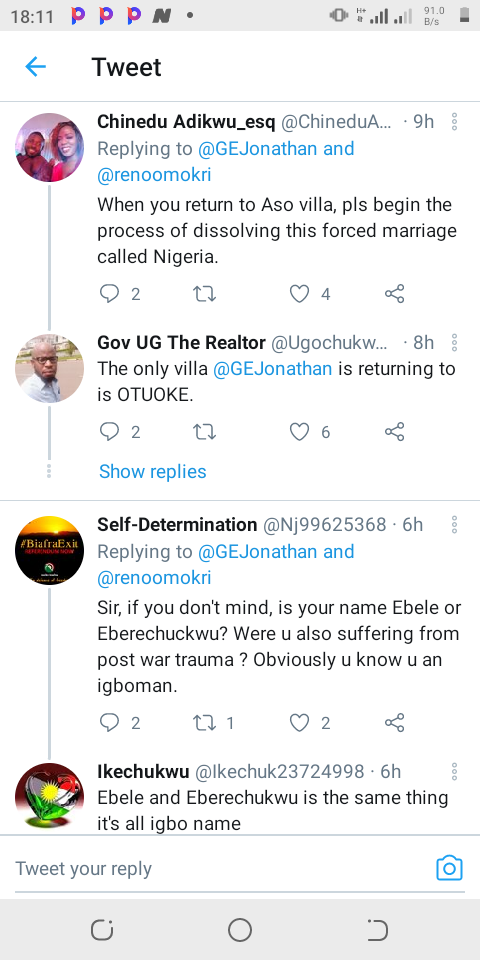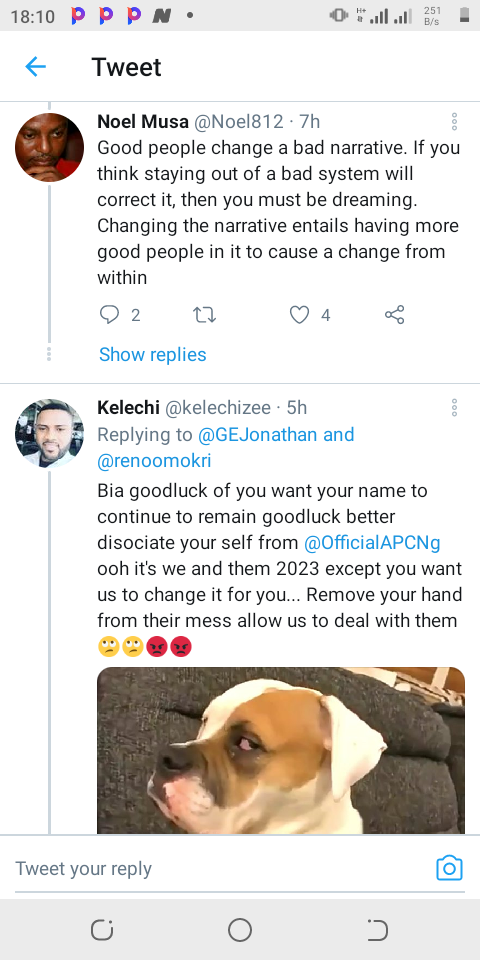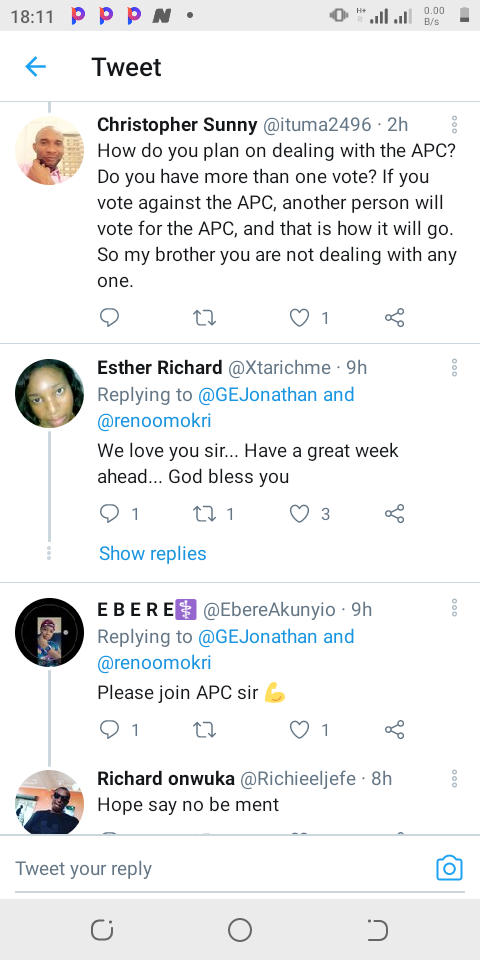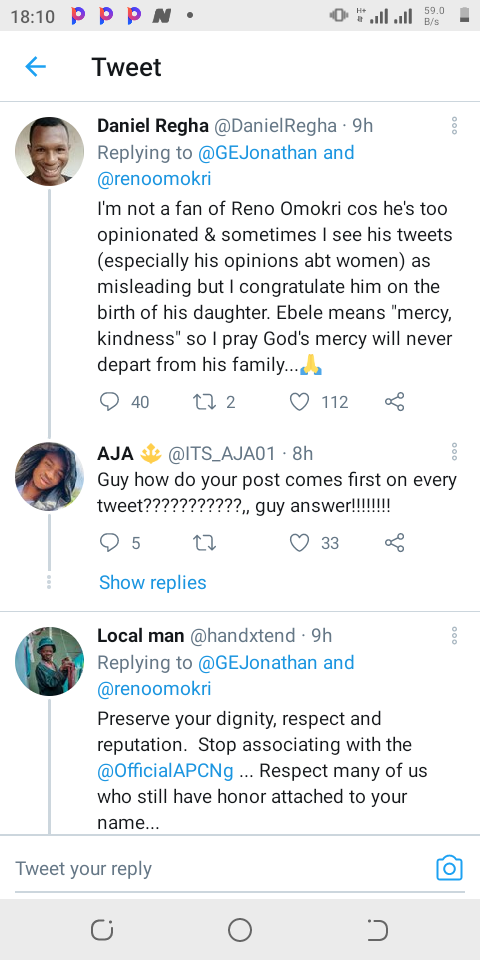 Comment below and please share with others.
Content created and supplied by: 7starr (via Opera News )