Update!!!!
Just recently the Omo baba Olowo him self released a tweet on his verified twitter account which went like this;
"Jimmy Kimmel Tonight! The takeover continues! Flag of NigeriaFlag of United States"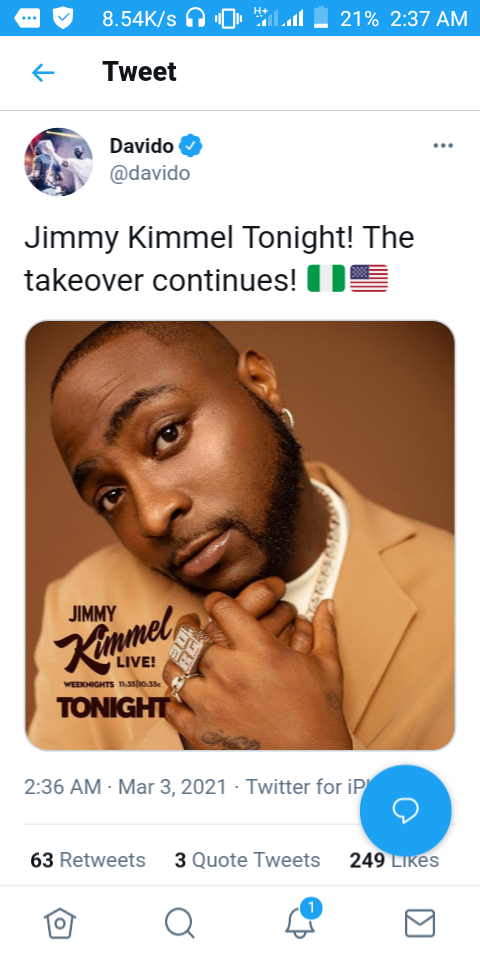 And within a couple seconds both lovers and critics were not found wanted as they rushed to the comment section and unleashed their heart felt contents.
Here are some brutal and sweet comments made by some fans and critics of the Nigerian music star Davido.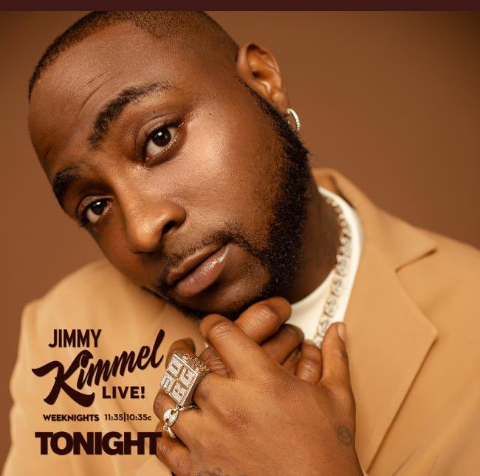 "Boski
@Boski___
58s
Replying to
@davido
From an honest Davido fan
I feel sad saying this but my idol sings wack songsWeary face
Always shouting shepke and 30bg in all his songs
Wizkid has been better and will always be better than him.
From a honest David fan"
"NERXDChart with upwards trendSTAR
@dolakell
·
27s
Replying to
@davido
Wetin you dey take over. Hope it Chioma"
Jay Banks
"@henryjay2
·
27s
Replying to
@davido
What do you have to say about what happened between obagoal and
@burnaboy"
"Sketch Terry
@terryrichie
·
16s
Replying to
@davido
David was born with it that's why he's doing it excellent greatness"
😂😂😂😂😂😂😂😂😂😂 sometimes the best form of comedy you can ever easily get Is by reading comments made on some celebrities tweets.
Haters please leave Davido, we still need someone to shout for us.
Content created and supplied by: Ebensblo (via Opera News )