It is a desire of every human being to be wealthy in life, to live a comfortable life with much of money. But how we go about it in realising the kind of life we want matters a lot and the right orientation we have on wealth creation.
Unfortunately, in this part of the world, we attach spirituality to life more than the reality aspect of it and is really affecting our life. This is why churches are booming while members are becoming poorers.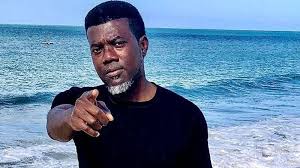 In this small piece, Reno Omokri has told us what we need to do if actually we want to be wealthy. To achieve this, he equally warned us to refrain from certain spiritual norms we are used to. He said and I quote:
It won't happen by typing 'amen'. 
It won't happen by shouting 'hallelujah'. 
It won't happen by sowing a 'seed'
Here many Christians may disagree by citing some biblical references. To be wealthy could happen when isaac gave a thousand offering or it could happen when that widow gave her last meal to the prophet? How true are these giving our own peculiarities?
Reno Omokri therefore said if want to be wealthy, he prophesise that it can happen if we WORK or do BUSINESS. I think the 'work' should be further specified or clarified! In civil service, how many workers have become wealthy without stealing?
May your days be long, oga Reno, for keeping it real. Sir, I will humbly keep to ask you to avail me the privilege to seek your advice on some steps I want to take.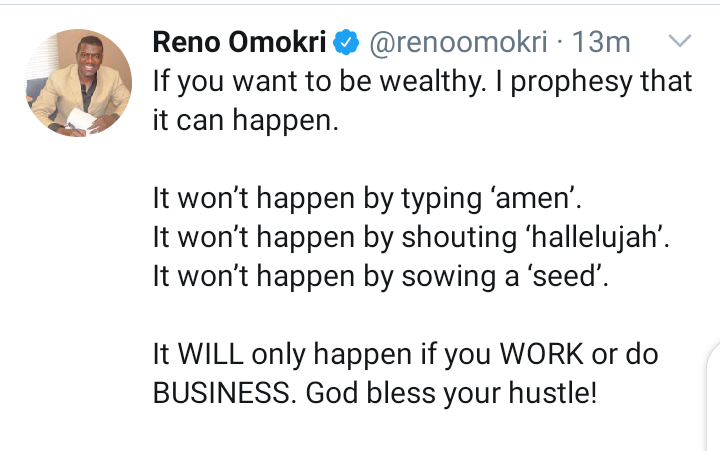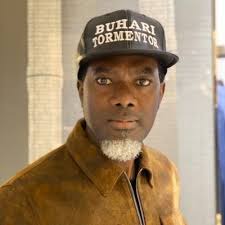 DROP your own opinion, like this article and follow me for more interesting updates.
KINDLY SHARE this article via Facebook and Twitter. Thanks
Content created and supplied by: Optimallove (via Opera News )