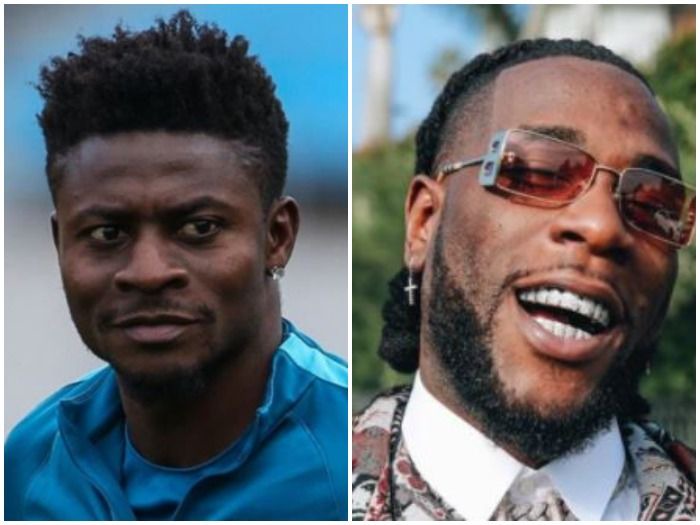 Over the recent Obagoal and Burna Boy saga, there have been news of who is the richest celebrity between the two.
Debating seems so unnecessary because obviously, Burna Boy is believed to be famous than Obagoal.
Here is othe two short profiles; their fancy cars, houses and net worth.
Burna Boy born Ebunoluwa Damini Ogulu 2nd July 1991 exactly 29 this year. He rose to prominence in 2012 as a talented musician and songwriter.
In May, 2020 he made a speculation of worthing more than $3.5m which is approximately equal to 1.3BN.
He was nominated for Grammy Award in 2019 and unfortunately loss to the Ace African songstress who is old enough to mother him, Angelique Kidjo.
Burna Boy has different cars worth Millions of Naira, including a 2013 Ferrari 485 Italia worth 100MN. and a Rolls Royce Dawn Convertible worth #125million.
Burna Boy owns a house in Beverly Hills in the United States and a house in Lekki, Lagos State.
Burna Boy estimated networth i $17million, approximately equals to #7Billion.
Obafemi Martins (Obagoal) on the other hand was born Obafemi Akinwunmi Martins 28th October 1984, exactly 38 years this year, which makes him older than Burna Boy by 8 years. Obafemi Martins is a Nigerian professional footballer who has been in service even before the former started singing.
Obafemi is believed to be the second richest footballer in Nigeria after Mikel Obi.
Obafemi has represented the country in several matches, earning about 42caps for Nigerian national team and scoring Eighteen goals for the country.
Obafemi Martins has a USA green card. He earns about 80,000,000 naira per week.
Obafemi became the richest paid footballer in Africa at the time he played for a Chinese Club.
Obafemi Martins is estimated to worth over 13 Billion naira.
He owns a Betley Bentayga worth #114 million and a Mercedes Benz SLR McLauren worth #367 million. He also bought an Iguana Expendition Yatch worth over #170 Million.
Obafemi owns a house in Italy which is worth over #800Million and his house in Lekki in Lagos state, Nigeria is worth about #500 million.
From this new clarity, what is your opinion?
Content created and supplied by: KekereEkunMMG (via Opera News )