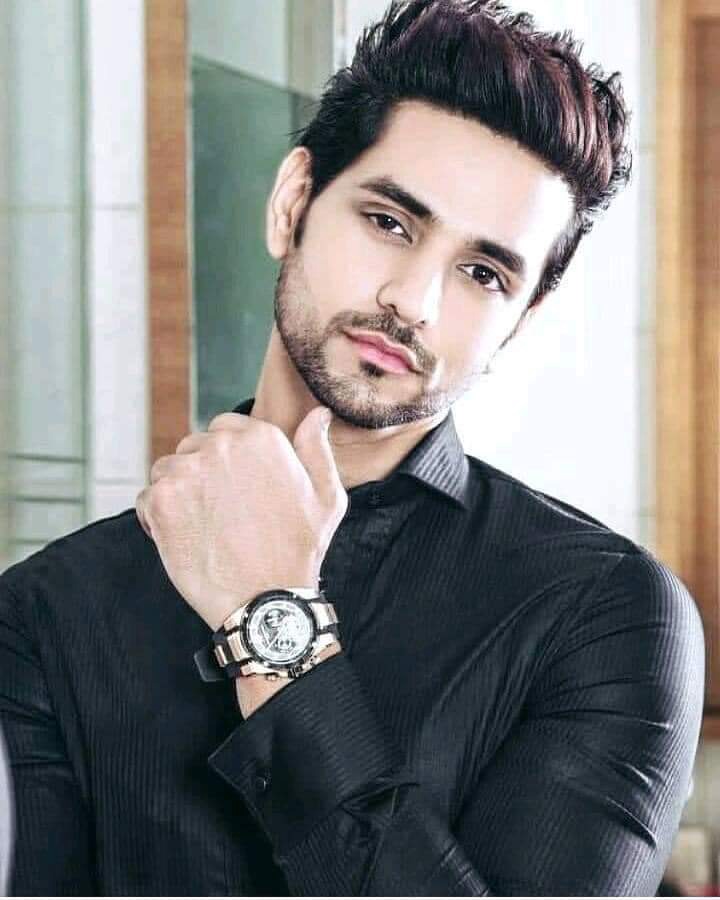 Nandini claps for Mauli happily and decides to prepare a cake for Mauli. Raaj looks behind and see Nandini there. Nandini at once leave the door of the hall. Raaj comes out then thinks she can't gain the courage to come downstairs without his consent.
Nandini comes to the kitchen and asks the chef to help her prepare a cake for her friend she will meet after years. She prepares the batter and happily tastes it. Mauli comes to greet Kunal after the award. She gets a call of emergency case from hospital. She and Kunal leave. Raaj comes to the hall and asks about Mauli but a doctor says she has left already.
Love Will Never Lie Video: Update On Friday 9th October 2020 On Joy Prime
Click On The link below for full video and please don't forget to subscribe 
https://youtu.be/GT3u1vnedW8
In the room, Kunal was ready to leave with Mauli. Mauli insists on him to stay and try and find some investor here. Kunal says everyone here wants business, while he wants a cheap clinic for children. Mauli convinces him to stay here and at least make an attempt. Kunal finally agrees to stay back for a day. He books a taxi and some sandwiches for Mauli. Mauli thanks Kunal, but he says she is unwelcomed.
Nandini hears in the kitchen to hurry the order as the guests at room 405 are leaving. She runs upstairs with the cake but Mauli and Kunal had already passed by the corridor and went inside the left by the time she reaches the room. She spots Mauli in the hall and lights a candle over the cake. Mauli was busy with her cell phone. Nandini remembers she had selected Rajdeep over Mauli at that time and Mauli had left her. She thinks she made the wrong choice at that time. She looks up to find Mauli walking outside the hotel. Soon, the fire alarm began to ring and it was showering all across the hotel. The plate of cake fell of Nandini's hand, she was crying at a corner. The crowd had gathered. Raaj was walking away but Nandini goes to hug him from behind. Raaj caresses her in front of everyone. Kunal comes to the hall. One of the man was furious about the disruption in the conference but Kunal calms him down. Kunal says at least it was tested that fire alarm and testing of the hotel is efficient.
Love Will Never Lie Video: Update On Friday 9th October 2020 On Joy Prime
Click On The link below for full video and please don't forget to subscribe 
https://youtu.be/GT3u1vnedW8
He offers her a glass of water and insists on her to drink it. She hadn't taken a sip when he clutches her neck harassing her physically and questions why she made the cake for him and was wandering around with it decorating candles over it. He turns on a fan, warning her against moving from the chair or drape herself with anything and spills a bottle of water over her.
Raaj comes to meet Kunal thinking he seems to be someone of good use. Kunal mentions about the accident. Raaj apologizes if it caused them some problem. Kunal says anyone can make mistakes it wasn't a problem. After some introductions, Raaj offers Kunal a ten percent commission for referring patients to his path lab. Kunal visibly dislikes this and apologizes, as he is a doctor not a businessman. He goes aside to speak to Mauli.
Mauli had just reached a hospital. The patient was in third month and had dengue. Mauli asks her name, it was Nandini. Mauli assures she will be saved surely. It's her duty to save Nandini.
Nandini was shivering out of cold. She looks around for blanket and then comes to a lamp for some heat. Raaj comes from behind and forces her out of the room. Nandini's head hits a wall hanging and begins to bleed. She knocks at the door pleading Raaj to forgive her. Kunal watches her in the corridor knocking at the door. He passes by her but can't see the face.
Love Will Never Lie Video: Update On Friday 9th October 2020 On Joy Prime
Click On The link below for full video and please don't forget to subscribe 
https://youtu.be/GT3u1vnedW8
Raaj finally opens the door of the room. Kunal could her her from his room. Nandini had been pushed out by him again. She ran downstairs. Kunal followed her outside the hotel. There, Mauli was trying Kunal's number. There was a thunderstorm outside.
Nandini walked outside the hotel in heavy rain. Kunal chasing her across heavy roads.
Mauli struggles to shut the window panes of their room's door back at home. A photo of her and Nandini flew past her from within an old book shelf.
Nandini had fallen in the middle of the road. A troller was about to struck her when Kunal jumps over her. They roll over the other side of the street.
Meanwhile, Mauli was worried as the photo frame of Mauli and Kunal fell on floor and its glass breaks.
Love Will Never Lie Video: Update On Friday 9th October 2020 On Joy Prime
Click On The link below for full video and please don't forget to subscribe 
https://youtu.be/GT3u1vnedW8
Kunal straightens up and gives his hand to Nandini. She doesn't take it initially but when she was unable to stand, she finally takes his help. He was concerned for her injury. Kunal says he is a doctor and she needs a dressing, it's his job. They come into the hotel. Nandini tries to get away and says they are already going home tomorrow, they will get it from their family doctor tomorrow. Raaj says they need to check the old bruises, the ones which don't bleed. Nandini lies she fall in the bathroom. Kunal says bruises speak and tell tales to doctors. Hiding a crime is bigger than committing it. Nandini says she doesn't understand, but Kunal says she well understands it. Often, women whose husbands are short tempered often fell off the stairs or in washroom; is her husband? Nandini interrupts him at once. Kunal asks for her name to fill the form. Nandini says Mrs. Rajdeep Thakur. He asks for her name, not recognition. While dressing her hand, he says he is married and understands the delicacies of this relation. Marriage is a delicate relation, it is based on equality between two people, a relation of friendship not based on biases. There is no space of physical harassment. There is a place for pain, but not for beating; there can be anger but not fear and these little things turn a marriage into success or failure. Nandini agrees saying there is a space of a lot of things in a marriage, of forgiveness and compromise both, of rights and responsibilities both. Nandini says her husband is everything for her. She wants to go to her husband if he is done with his dressing. Kunal says he can't bear injustice, it's alright. He hands his card to Nandini, in case she ever needs him. Raaj comes out looking for Nandini and was concerned for her. He kiss her forehead. Kunal says there are more bruises than visible. Raaj says she got this bruise from the corner of bed, he even applied the ointment. He must give some medication so that she fell little less. Kunal says falling down repeatedly is a habit. He says its better Raaj came here, else he was about to call police. After Kunal had walked away, Raaj harasses Nandini for Kunal's warning of police.
Kunal talks to Mauli on phone about their perfect wedding and the woman who was being physically harassed by her husband but won't say a word against him. Mauli called herself lucky that Kunal was her husband, her friend and life partner. She was slept while on call. Kunal called her habit as cute.
Love Will Never Lie Video: Update On Friday 9th October 2020 On Joy Prime
Click On The link below for full video and please don't forget to subscribe 
https://youtu.be/GT3u1vnedW8
In the room, Raaj questioned Nandini what she had spoken to Kunal about. Nandini says she didn't say anything. Raaj counts everything he arranged for her, and all the blunders of Nandini in return. Raaj sense they must leave tomorrow morning, that children's doctor is really dangerous and may seriously call police. He tells Nandini to call on the couch.
Nandini and Raaj stood on the balcony at night, and read the same poetry watching the moon.
The next morning, Mauli was busy with morning chaos at home. Mamma forces her to sit and eat by herself but as soon as she leaves, Mauli was again stuck. She gets Kunal's call who was on his way back. They commit to meet each other at 3pm in theatre for movie. Mauli leaves home.
At home, Nandini was watches on television that to make up husband's mood a wife must either sing a song to him or prepare food of his likings.
Mauli signs the contract of weekend days in a hospital. There was an emergency case which Mauli offers to take. Kunal was calling Mauli but she doesn't attend the call. There, Kunal had bought the movie ticket, popcorn and drinks. Mauli calls him, he asks her to hurry up or the movie would start. She says she thought the movie would be 6pm show. Kunal reminds her the rule she herself made, Saturday is their day while Sunday is with family. Mauli apologizes Kunal as she won't be able to come. Kunal cuts the call angrily and doesn't take Mauli's call on repeated attempt.
PRECAP: At home, Kunal was locked in washroom. Mauli explains that she knew she must have taken his permission before commitment. Kunal asks if she took the job because he has left his. There, Nandini finds out she is pregnant and is happy that everything between her and Rajdeep will now be find.
Content created and supplied by: Ifemma (via Opera News )
Opera News is a free to use platform and the views and opinions expressed herein are solely those of the author and do not represent, reflect or express the views of Opera News. Any/all written content and images displayed are provided by the blogger/author, appear herein as submitted by the blogger/author and are unedited by Opera News. Opera News does not consent to nor does it condone the posting of any content that violates the rights (including the copyrights) of any third party, nor content that may malign, inter alia, any religion, ethnic group, organization, gender, company, or individual. Opera News furthermore does not condone the use of our platform for the purposes encouraging/endorsing hate speech, violation of human rights and/or utterances of a defamatory nature. If the content contained herein violates any of your rights, including those of copyright, and/or violates any the above mentioned factors, you are requested to immediately notify us using via the following email address operanews-external(at)opera.com and/or report the article using the available reporting functionality built into our Platform See More