What would you call what you got in addition to something you initially wanted, an extra package right? This is exactly what this lady who has been praying to God to give her a good man received. It is Saturday and I bring to you an amazing love story of a lady, Kemunto and a guy, Stima which was shared by #BellaNaijaWeddings on Instagram.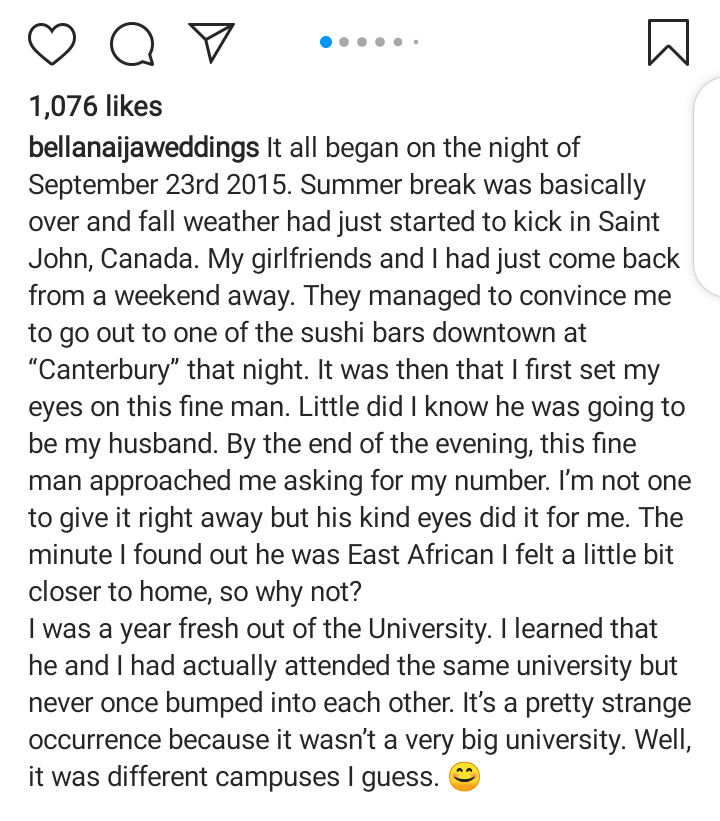 The bible said two shall become one, we all know that before this can happen, the couple must have met each other and get to understand each other before taken the relationship to the next level. There are different meeting point for lovers, for some it is at the bank, church, eatery, restaurant, but for this lady, she met the love of her life when she came out with her girlfriends at night to a bar to buy sushi (A Japanese food) when she met her man in 2015. 
It was right there she set her eyes on the man who is now her husband. According to her, he approached her and ask for her number and that she never wanted to give her, but his kind (cute) eyes made her do so. She later discovered that they both attended the same University but never bumped into each other.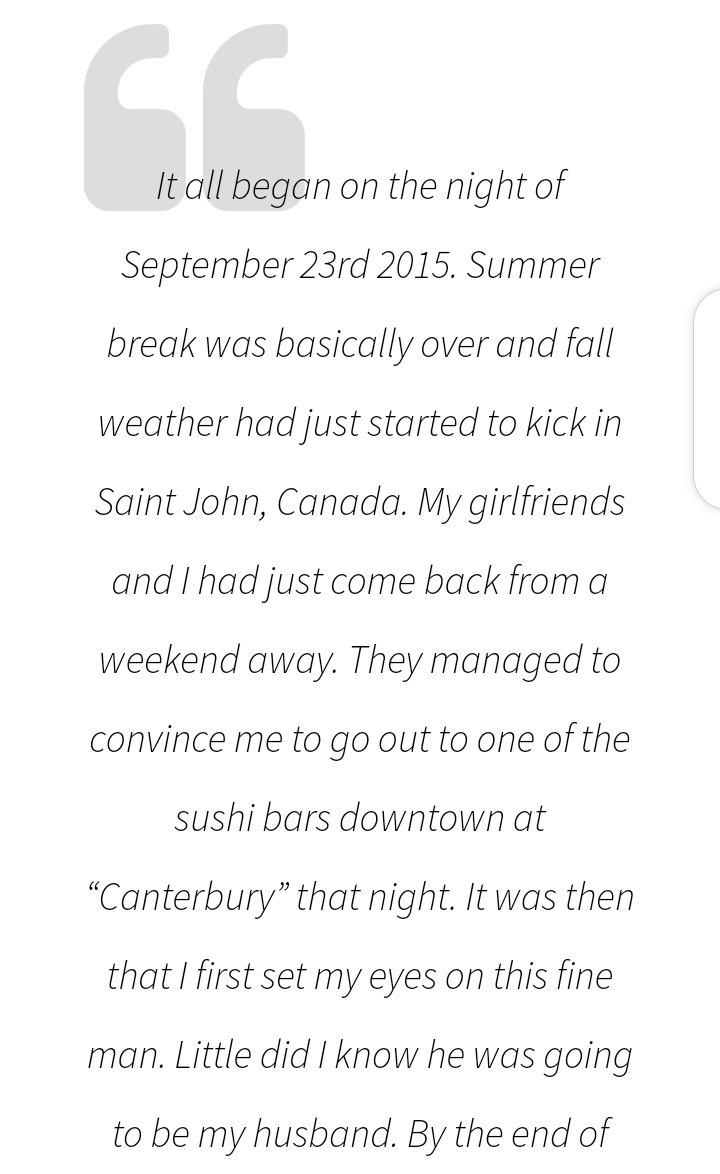 Two days later, he asked her out and they went on their first date. The lady was super excited as she felt God has answered her prayer. Before she met him, she told God "Please let my next relationship be one that is from you and someone I can settle down with", unknowing to her that God has started answering her prayer.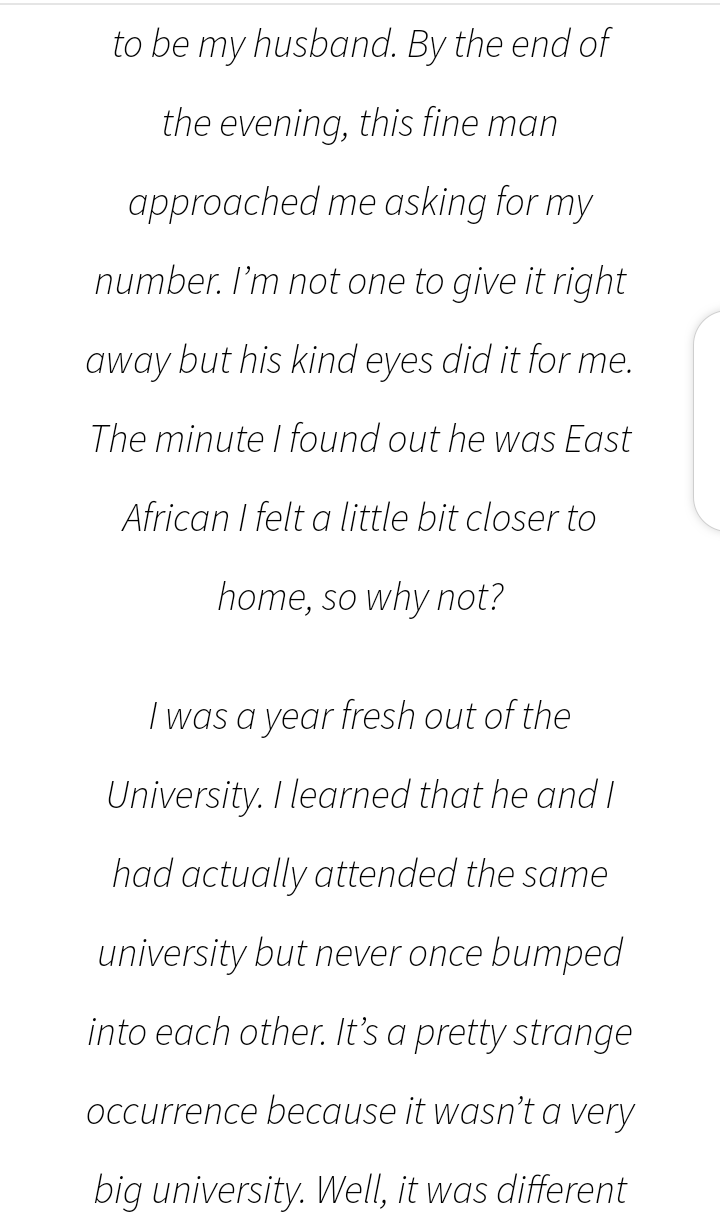 They had a series of outing and a month later was her birthday. He bought her an expensive gift and later proceeded to propose to her. Kemunto could not just say NO to his proposal as that has been her prayer for God to connect her with a man that is ready to settle down. This couple are married now, and below are their traditional wedding photos.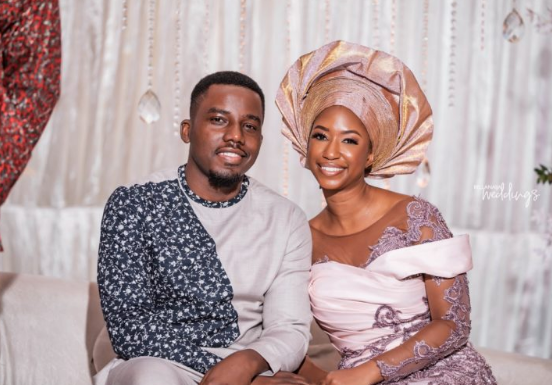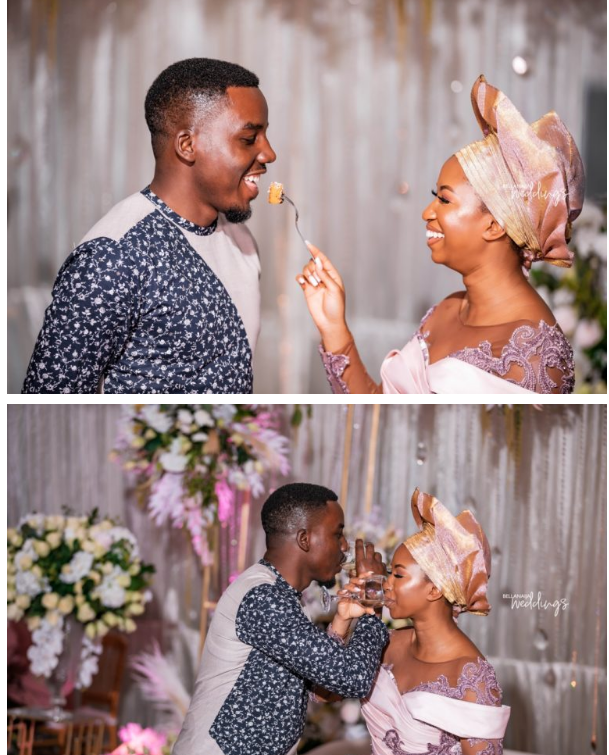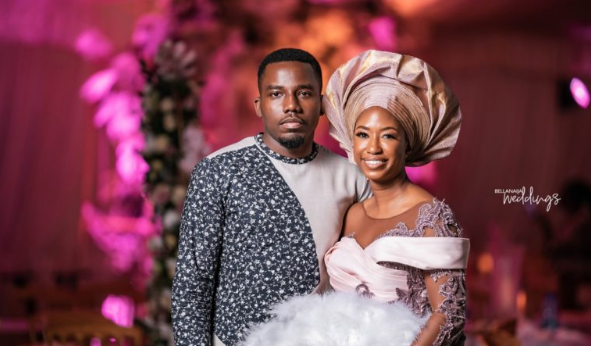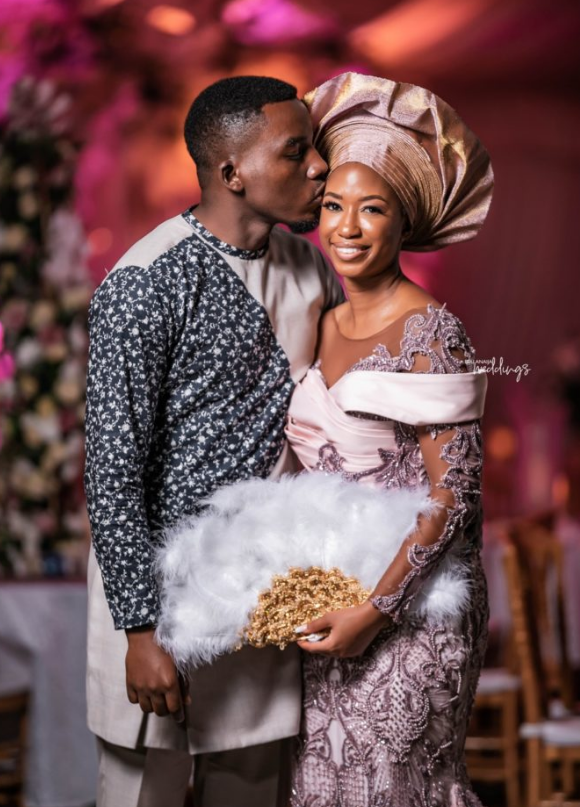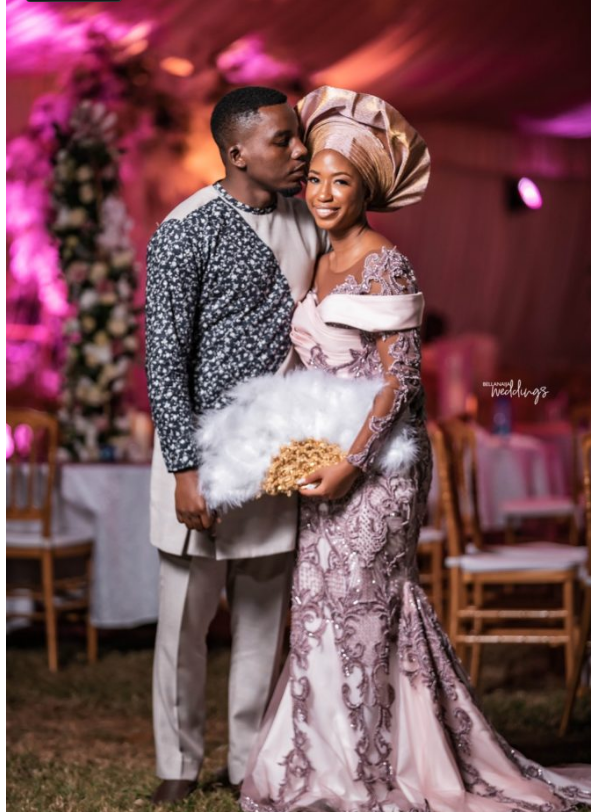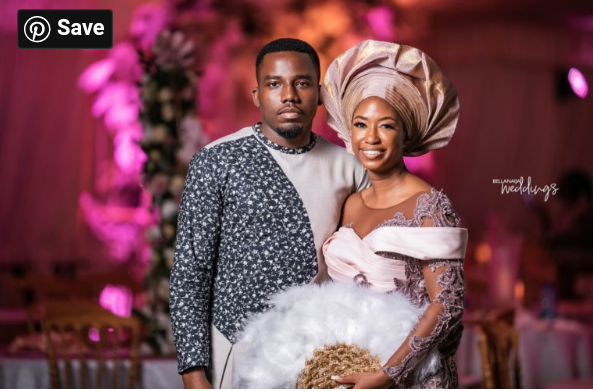 The bride had a swell time as #BellaNaija Bridesmaids were right there cheering her on with the love and vibes. See photos of the bride and her bridesmaids.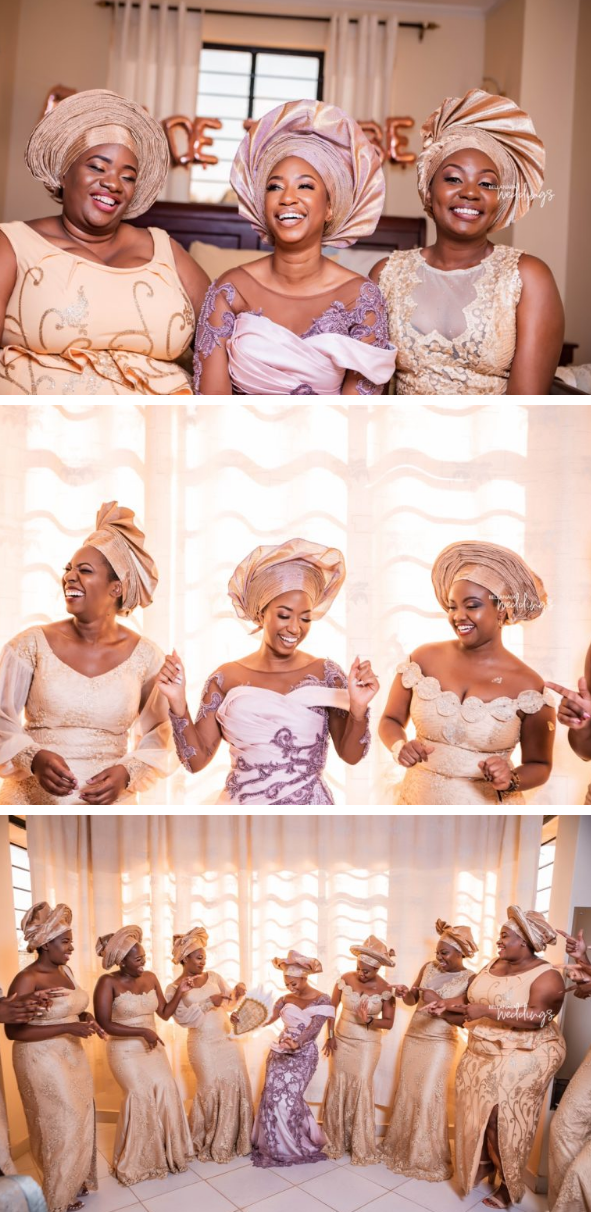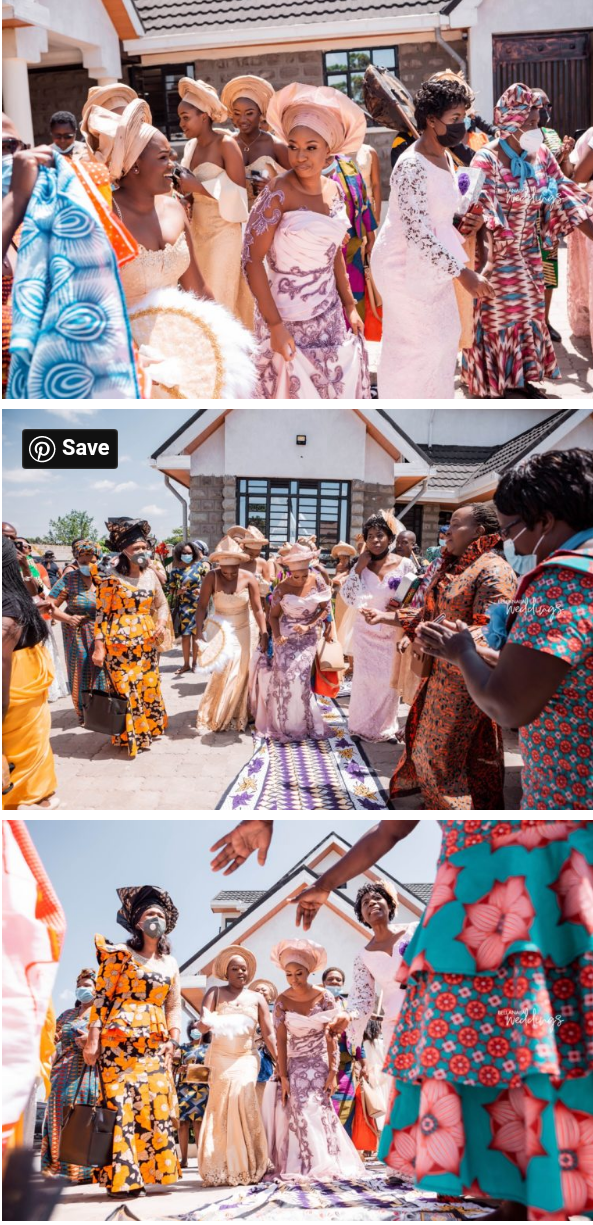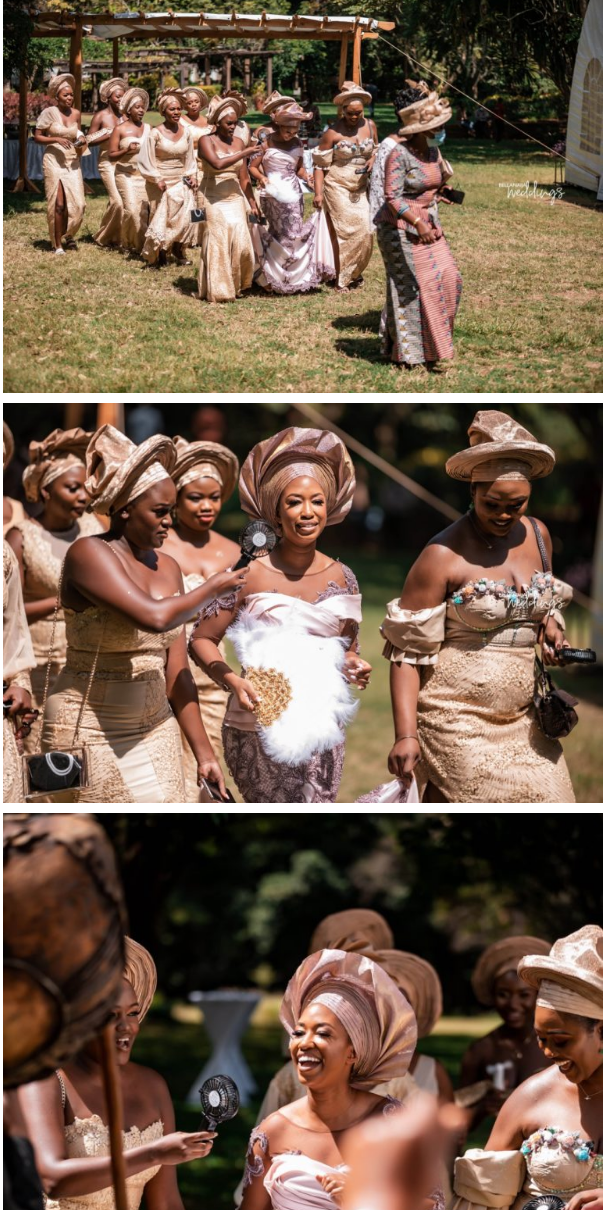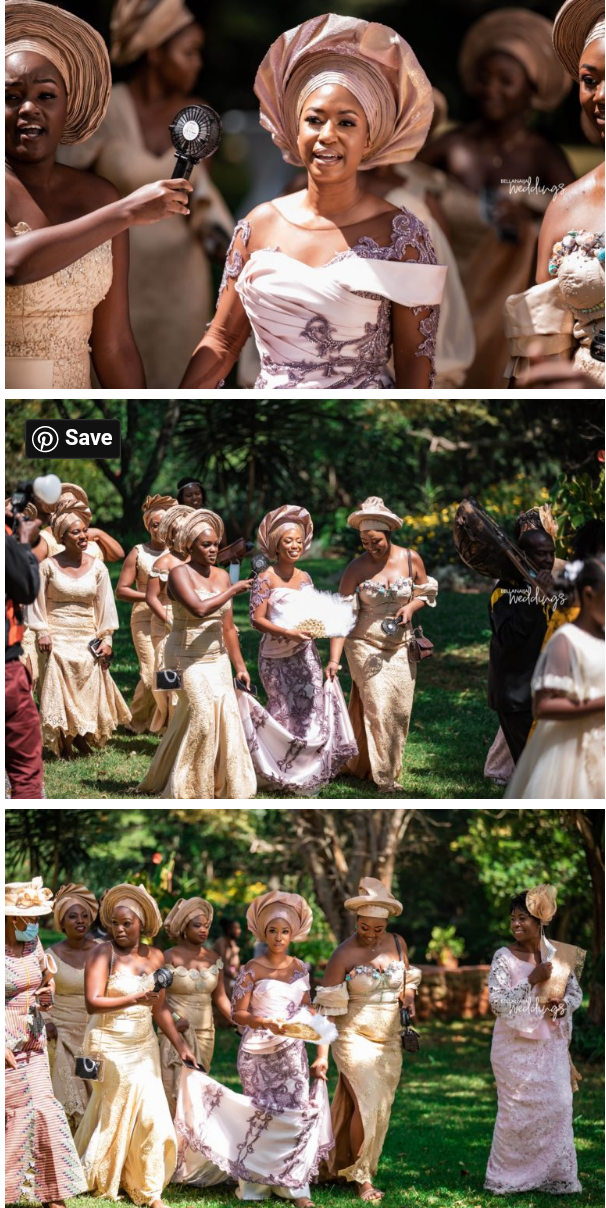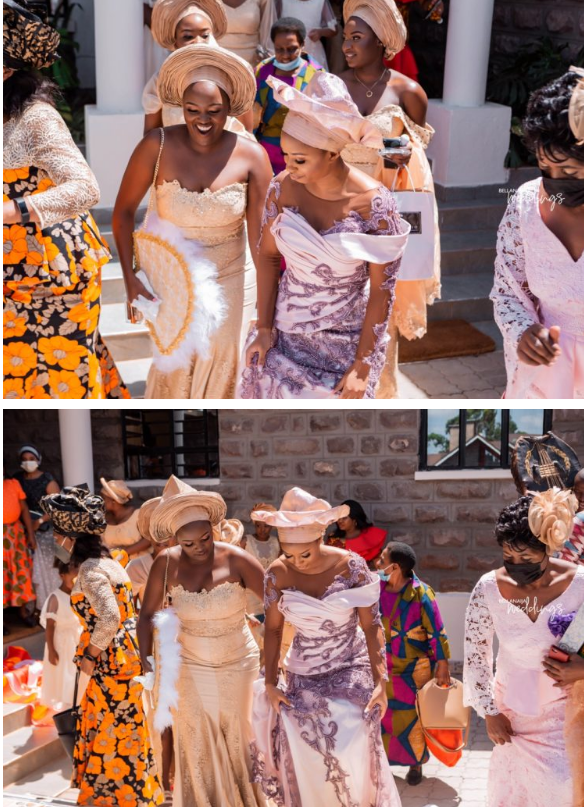 This should tell us that God still answers prayers when you commit everything to him. This lady was obviously tired of dating and breaking up, she went to God in prayer for settlement and God gave her a man that was ready to settle with her. 
It is one thing to pray, it is another thing to act; prayers without actions will not work. This is evident in what this lady did as she was first attracted to him because of his cute eyes and did not hesitate to give him her number. Congratulations to them and I wish them a happy married life. 
Do we still have ladies that can be attracted to a guy for the first time? Do we still have ladies that can give a guy her number for the first time? Do you believe in love at first sight? Like, share and drop a comment.
Content created and supplied by: ReignJerry (via Opera News )