There are different kinds of neighbors you will always find in every compound. This is usually seen in a compound where many different families or individuals live in where rents are being paid. In every compound, there must be one or two kinds of people you would see attributing to the pictures below.
There are people who never have anything complete, this means that they are always going about begging for one or two things. If their salt did not finish, their onions just finished.
There are some who are always looking for whose generator is on so he she can charge phone or other accessories. This set of people are like monitoring spirits, they know when you are around and when you are not because they are always checking to know when your generator is on.
There is this other type that are always celebrating one or two things that sometimes you imagine whether celebration never finishes in their house. They celebrate even things that do not have caption.
There are some who are lively and friendly. This set of people will never be around and you won't know because they will always check up on almost everybody and play with the children in the compound.
See all the various kinds of neighbors below. Which one are you?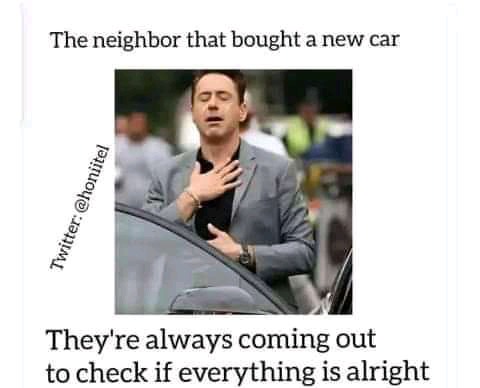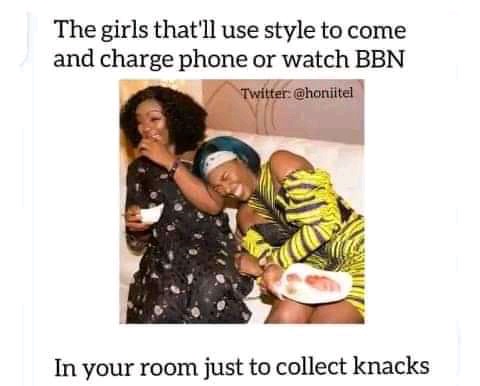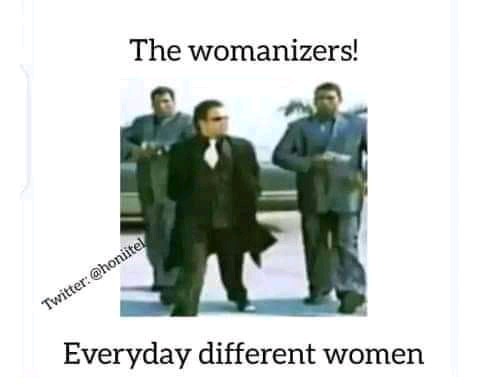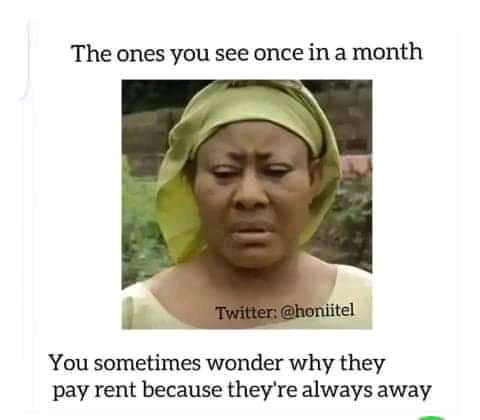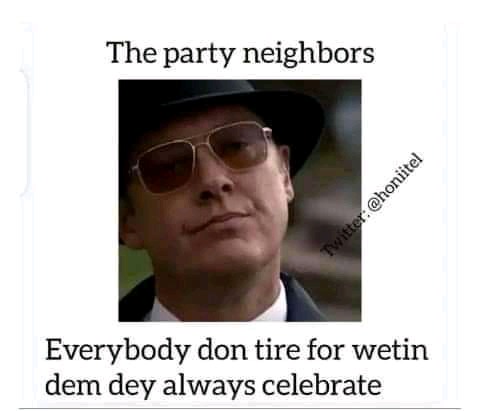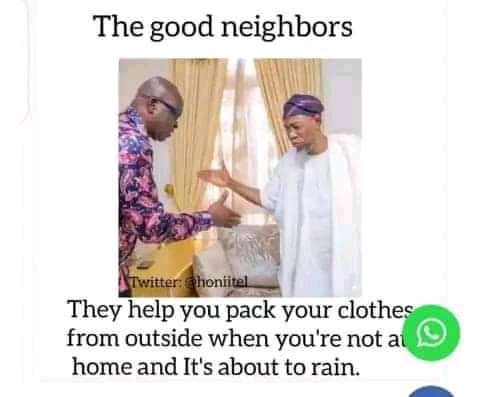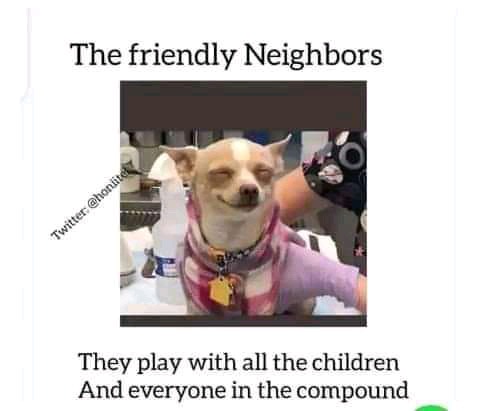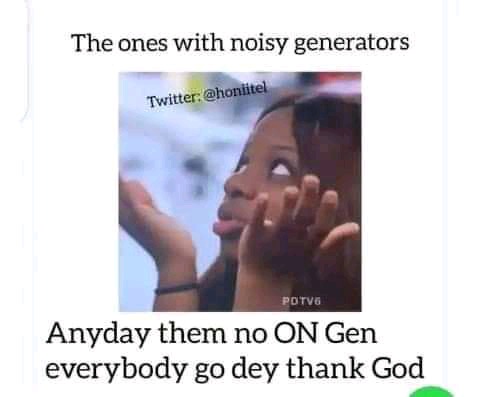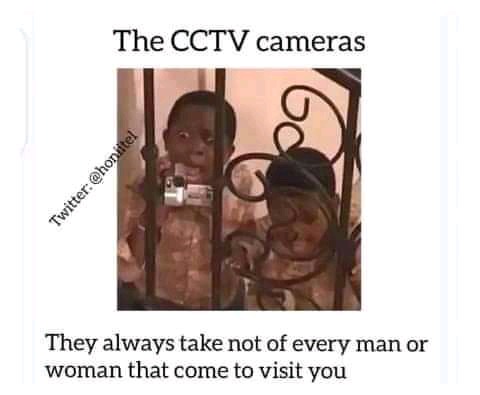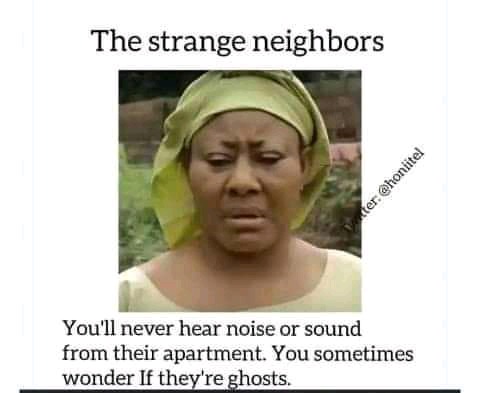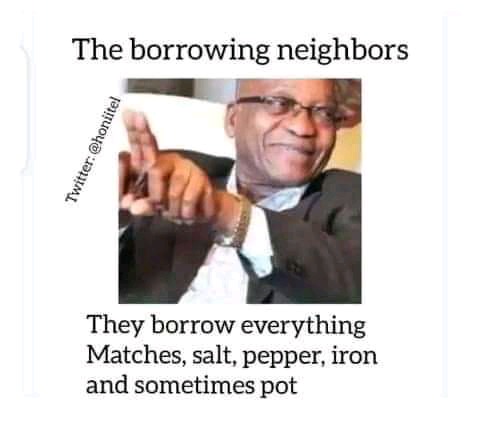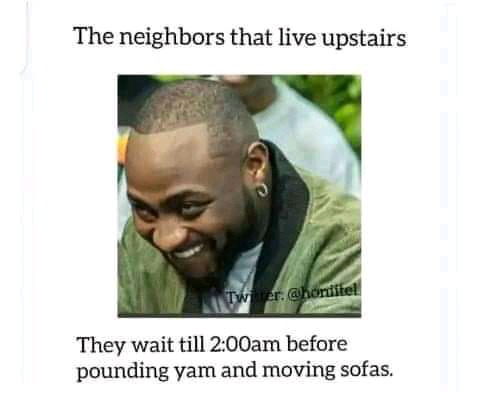 Content created and supplied by: 247Naija (via Opera News )