Long before the British colonial government considered amalgamation or introduced Western education to Nigeria, merchants and scholars from across the Sahara introduced Arabic script to Hausa land (modern-day northern Nigeria).
Ajami is the proper term for this "Arabic symbol." It is an African writing system derived from Arabic. The Hausa people used the Ajami script to write in Hausa, which is why some people believe it's Arabic.
You must have seen the Arabic inscription written prominently on the Nigerian naira notes and wondered how and why they appeared.
The Arabic inscription is called Ajami and is not pure Arabic. On the notes N5, N10, N20, N50, N100, N200, N500, and N1000, these inscriptions can be found.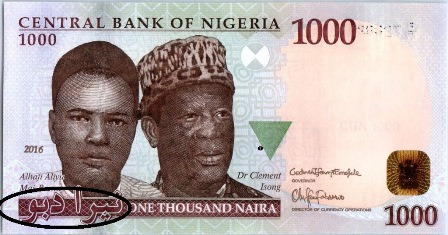 However, that writing is not Arabic, it is Ajami. Ajami, which wrote with Arabic letters, is the way the Hausa language was written long before it was Latinised. It was placed on Naira to encourage men and women who could read Ajami to recognize any value for Naira on the uneducated Hausa market.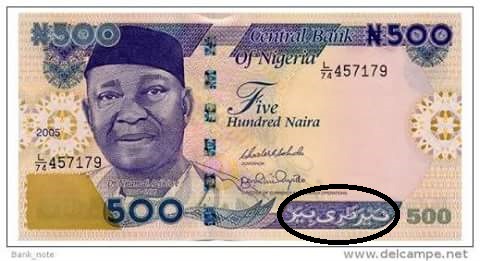 The Naira notes used Ajami, an Arabic writing style in the Hausa language, to make business and financial transactions easier for non-western educated northerners who could read Ajami and understand and differentiate each Nayra note.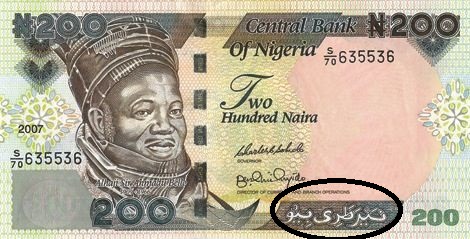 The inscription in the case of N500 means - Naira Dari Biyar - Five hundred Naira. P. S. Ajam is an Arabic term that today refers to someone whose mother tongue is not Arabic, meaning mute.
Content created and supplied by: Maltiana (via Opera News )