Indeed the world is really turning around, and quickly becoming an abode of wickedness and evil.
Over the past few months, the issue of paternity sagas have seen to become a daily topic in Nigeria, as truths about the real identity of children are now been released.
The issue of paternity scandal has always been heard about in Nigeria, but ever since the news of Mr Tunde Thomas who had died after finding out that his kids belonged to his wife boss, an MD at FCMB bank, it seems as if the flood gates of paternity issue began arising daily.
Just today a Delta High Court Judge By name Anthony Okorodas, has let out a cry to the world about the injustice that he suffered from his first wife.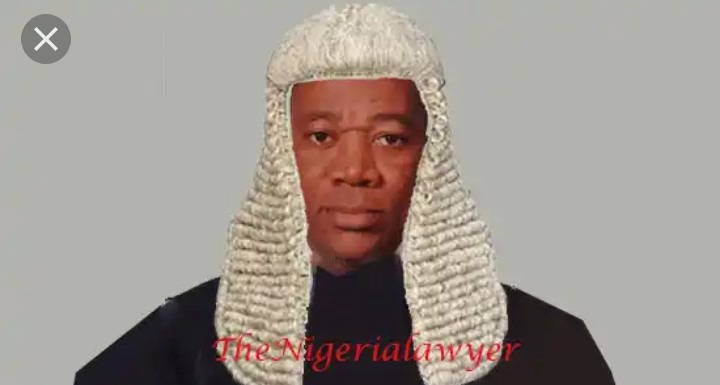 Mr Anthony Okorodas who was appointed a judge in 2018 disclosed this information to the world in a statement which he issued, in his statement, his first wife Celia had abandoned their marriage when their youngest child who is now 17yrs was just six.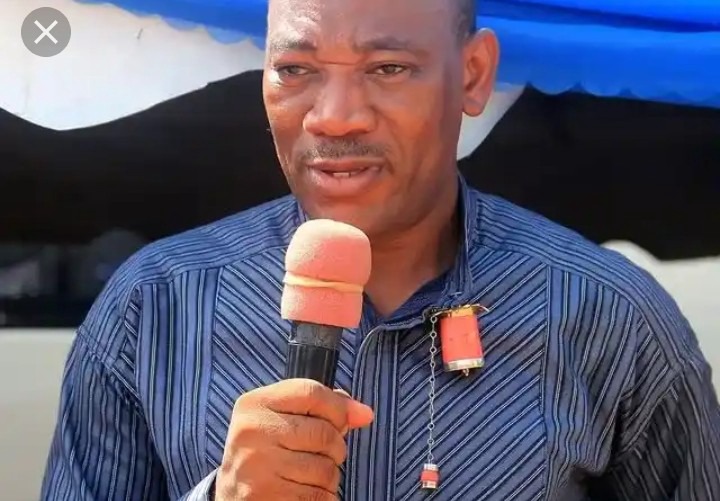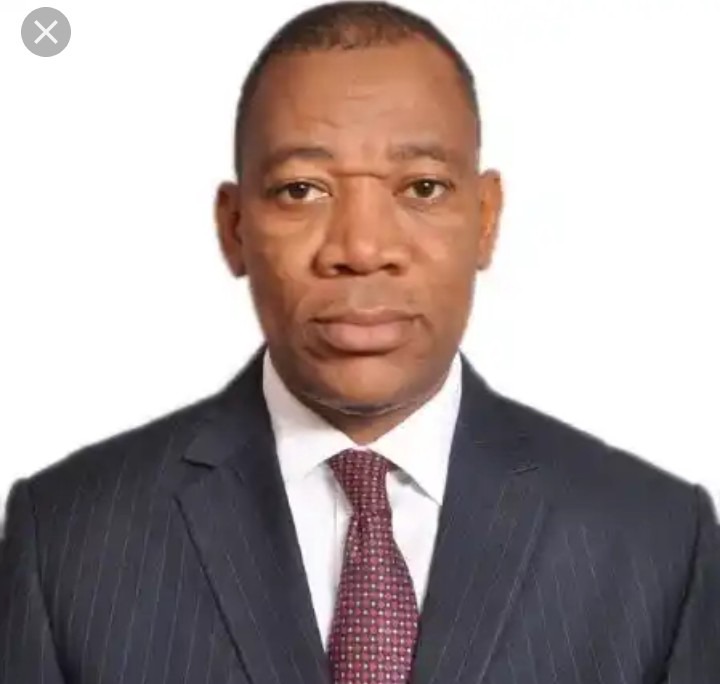 He had three kids with Celia and ever since she left he had been left to cater for his kids, he also let us know that his first daughter was in her finals and the other two in a very good and expensive boarding school.
Mr Anthony came to learn about the true identity of his kids after an anonymous number had called him, and told him that he wasn't the father of his last kid, out of curiosity, and to satisfy his own conscience, he went ahead to conduct a DNA test on the last child only to find out that the child wasn't his, he confronted his wife to confirm this and she kept lying about it.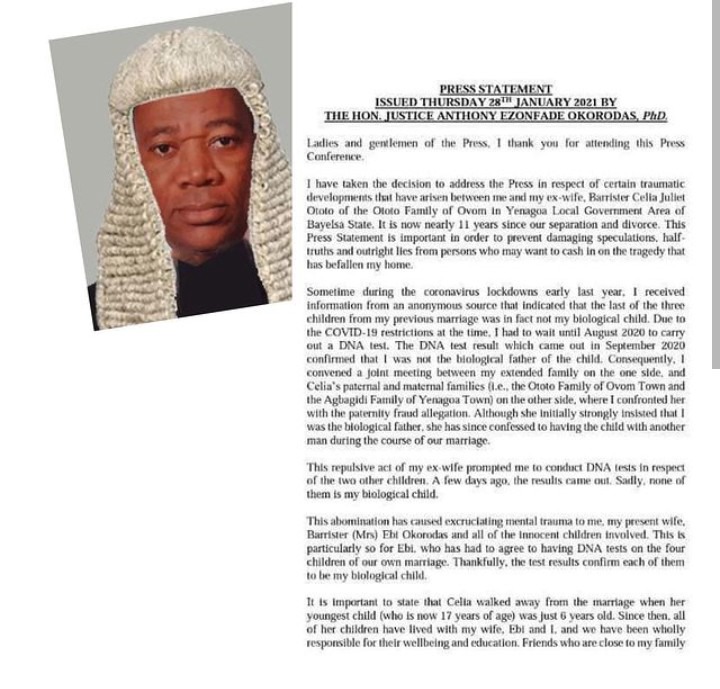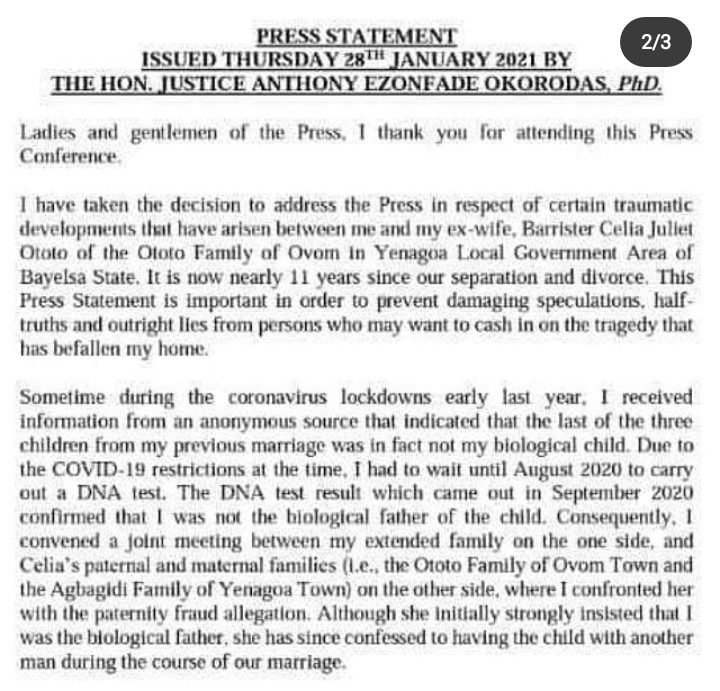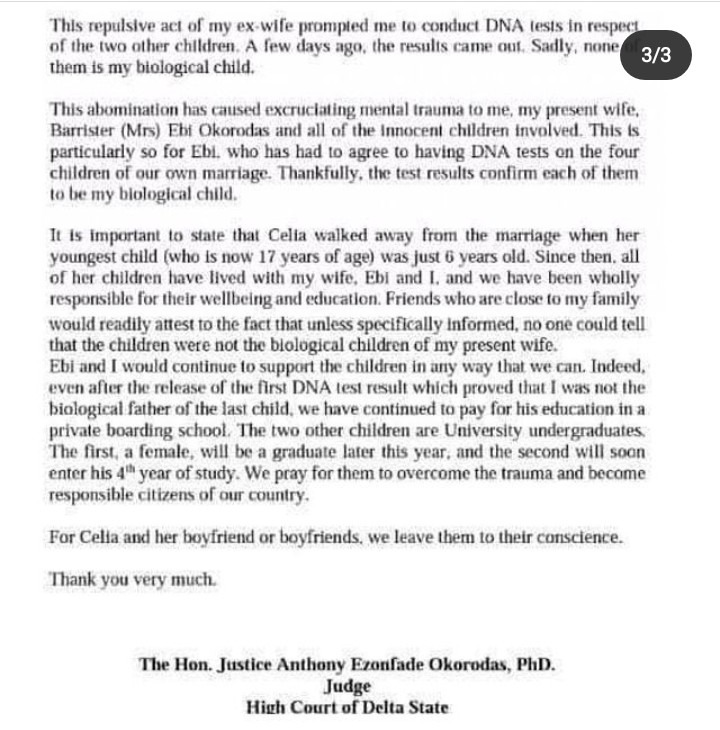 A second thought popped into his spirit to also conduct a DNA test on the other two, and he was so shocked to find out that they too weren't his kids, Mr Antony had come out to narrate how hurt and distraught he was.
Indeed what pain he must have felt finding out that his 3 kids whom he had loved and, cherished weren't truly his, on his statement the High judge has promised to continue loving, and to ensure that he takes care of his kids and let God fight for him.
A lot of people took to the comments section and applauded the judge for his good heart, and for not getting mad at his kids, however they prayed that God rewards his wife in her own coin.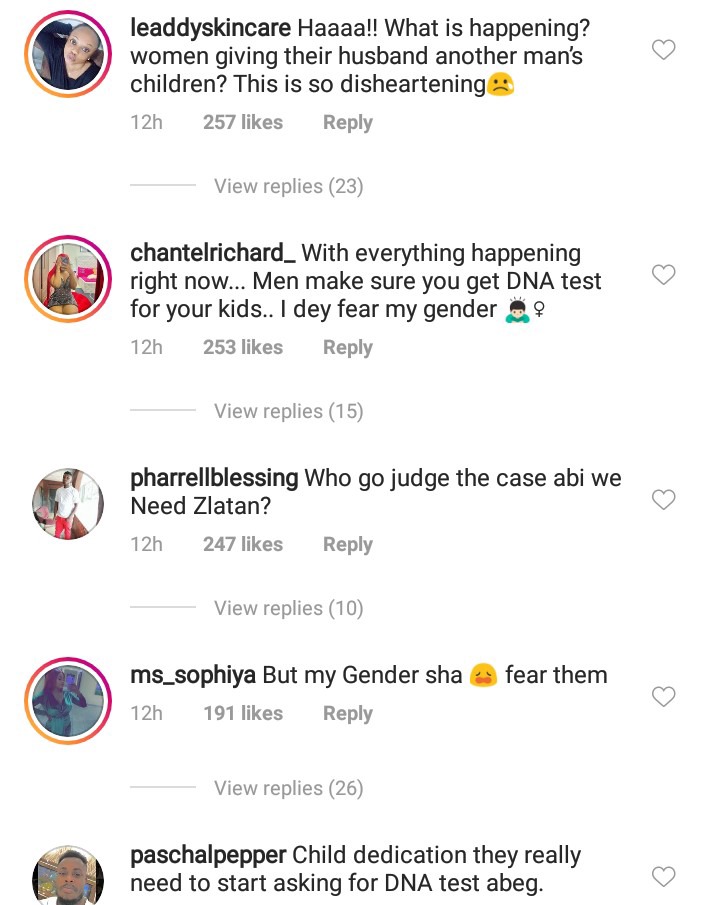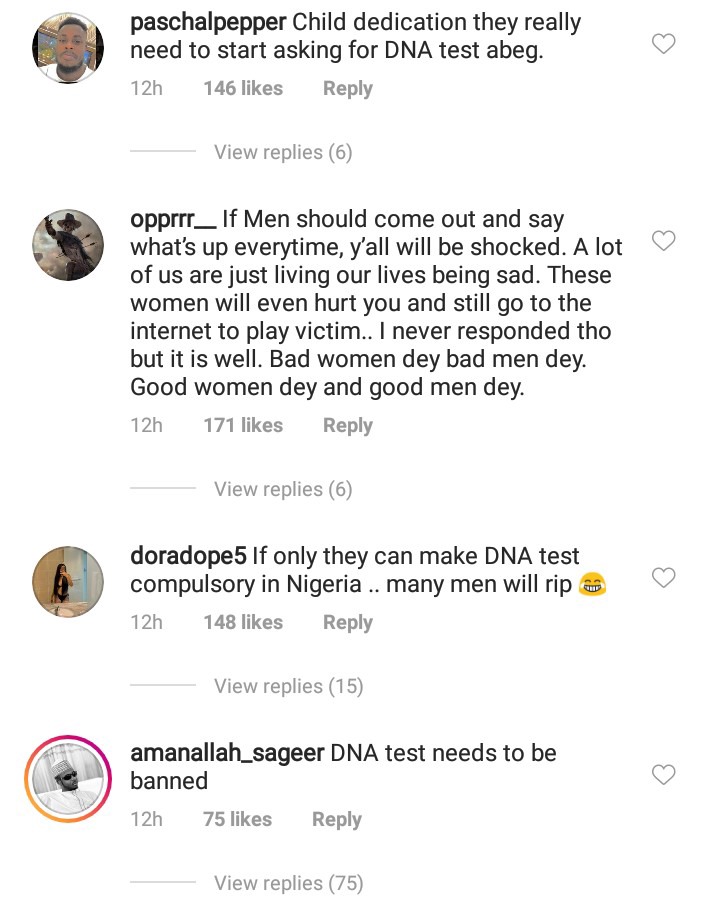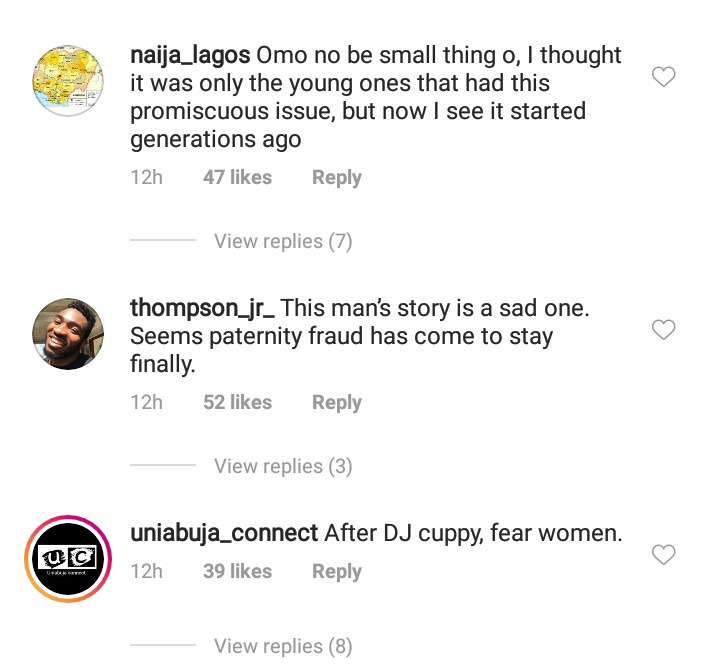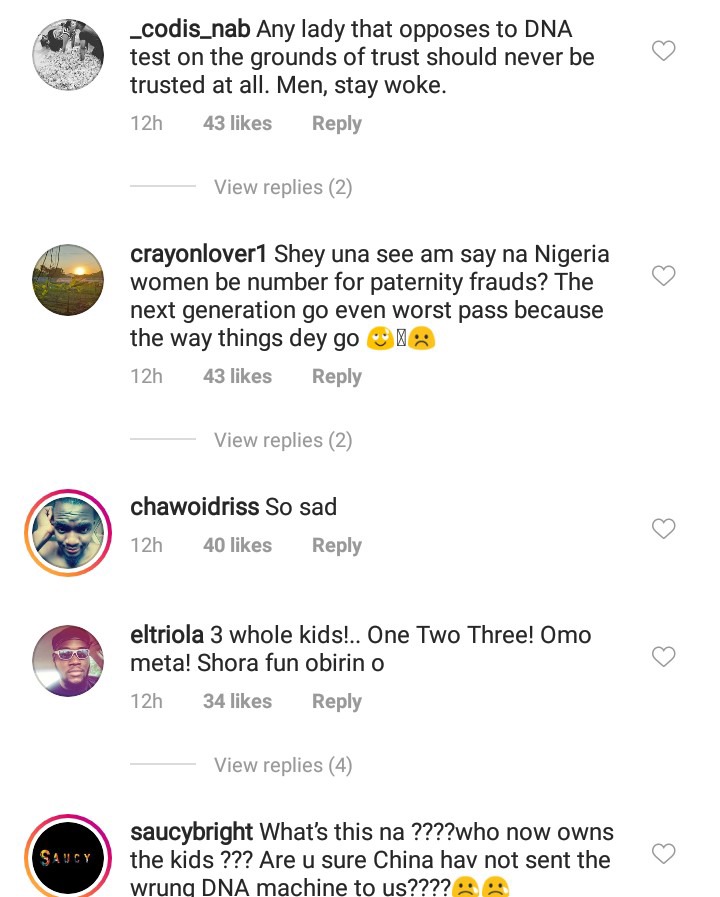 With the rate at which women are having kids for other men, and lying to their partners about the kids true identity is sad, and needs to stop, this stories of paternity scandal would definitely make most men lose faith in their wives and secretly start conducting DNA test on their kids to be sure.
Dear reader what are your opinions about this?
Would you do a DNA test on your kids if you have one and what would you have done if you were Mr Anthony Okorodas?
Let us know in the comments section.
Content created and supplied by: Greatblize (via Opera News )