The rate at which people come on social media platforms to talk about their relationship status is growing at an alarming rate and it seems people are not willing to stop anytime soon. There are people who come on Social media to flaunt their success while some take the opportunity to search for a partner.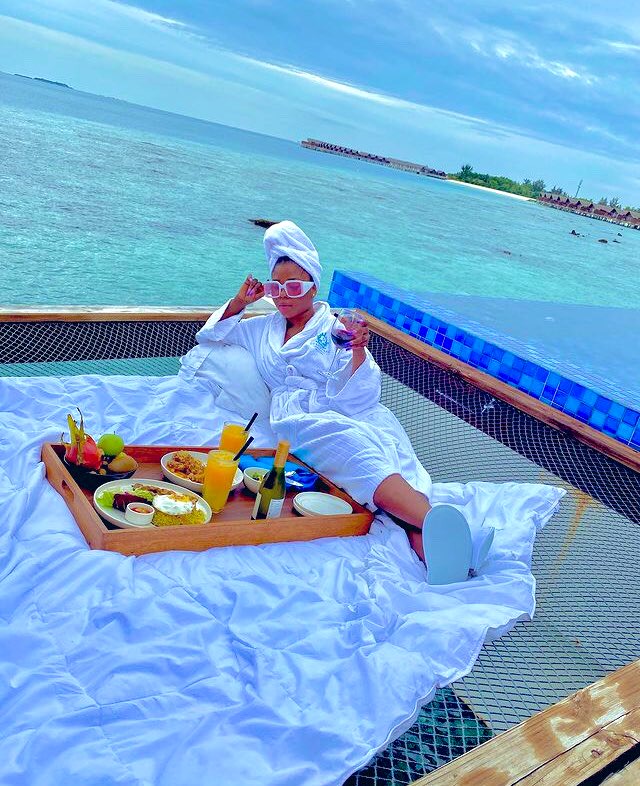 There have been enough cases of beautiful ladies taking to social media to seek for love and it makes you wonder what could be the cause of their loneliness. It takes a lot of courage for a beautiful lady to ask for love openly and sometimes, it feels as if they were only joking. The reason as to why these ladies remain single is still unknown because they are beautiful and easily attractive to any man.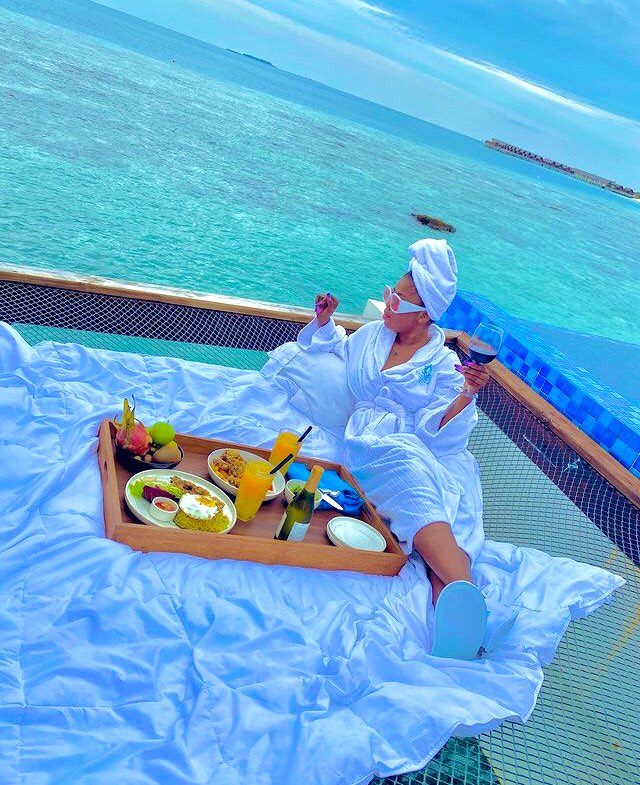 Another lady on Twitter who goes by the name @thegirlpresh took to her Twitter page to tweet about her desire to have a man in her life. She made it known that she doesn't need any other thing apart from love because she doesn't lack monetary things. As seen in her pictures, she is comfortable and obviously rich. In her full tweet accompanied with 4 pictures, she said "I'm tired of enjoying this premium life all alone, I need a man in my life"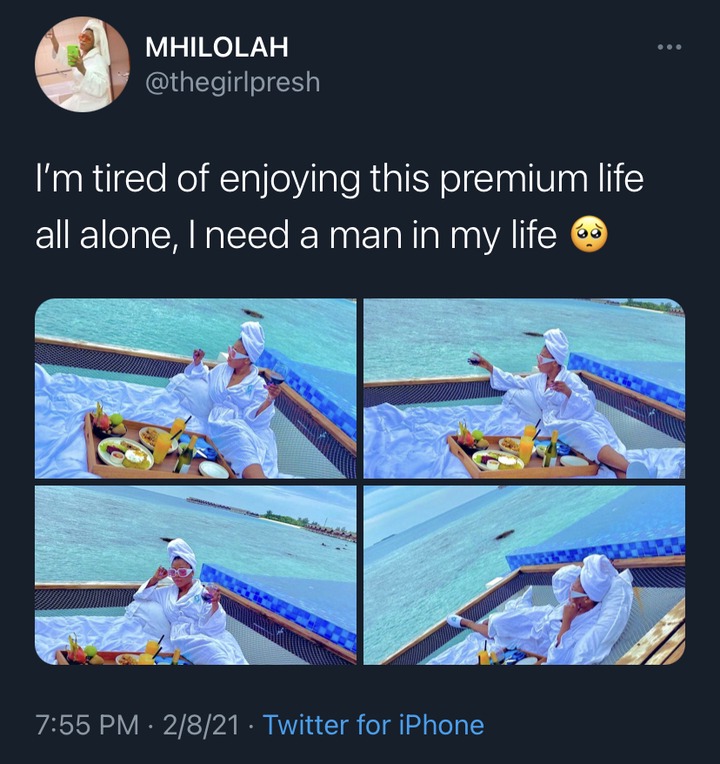 Some of her followers couldn't stop reacting and here are some of the reactions below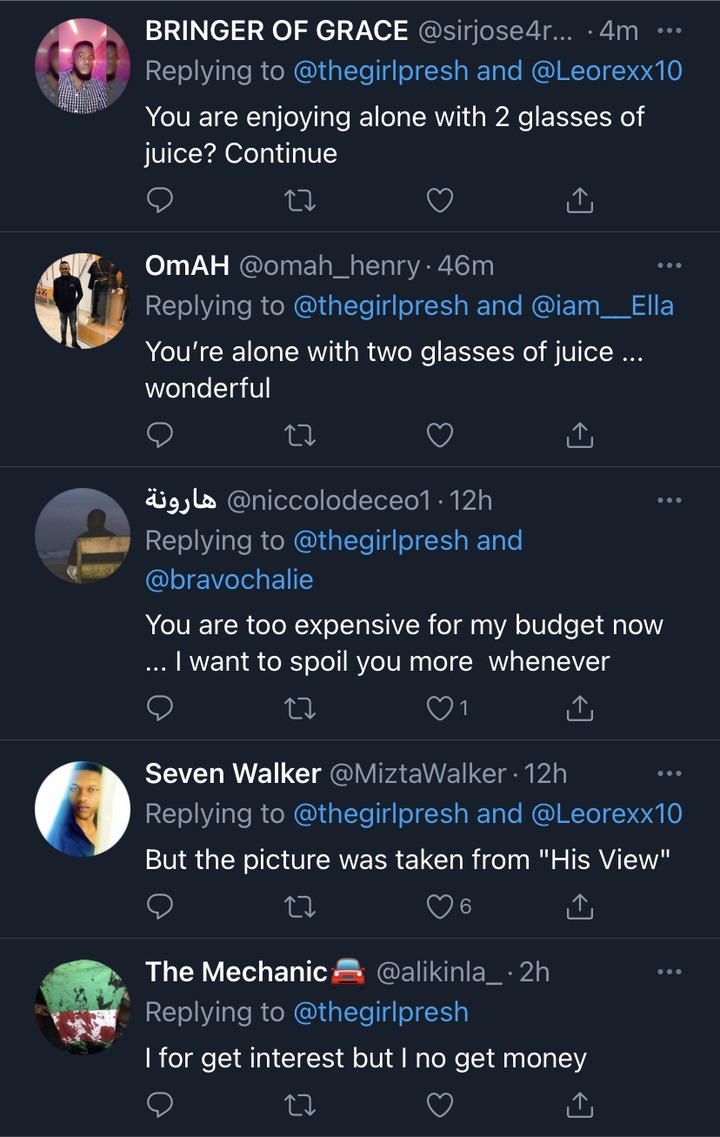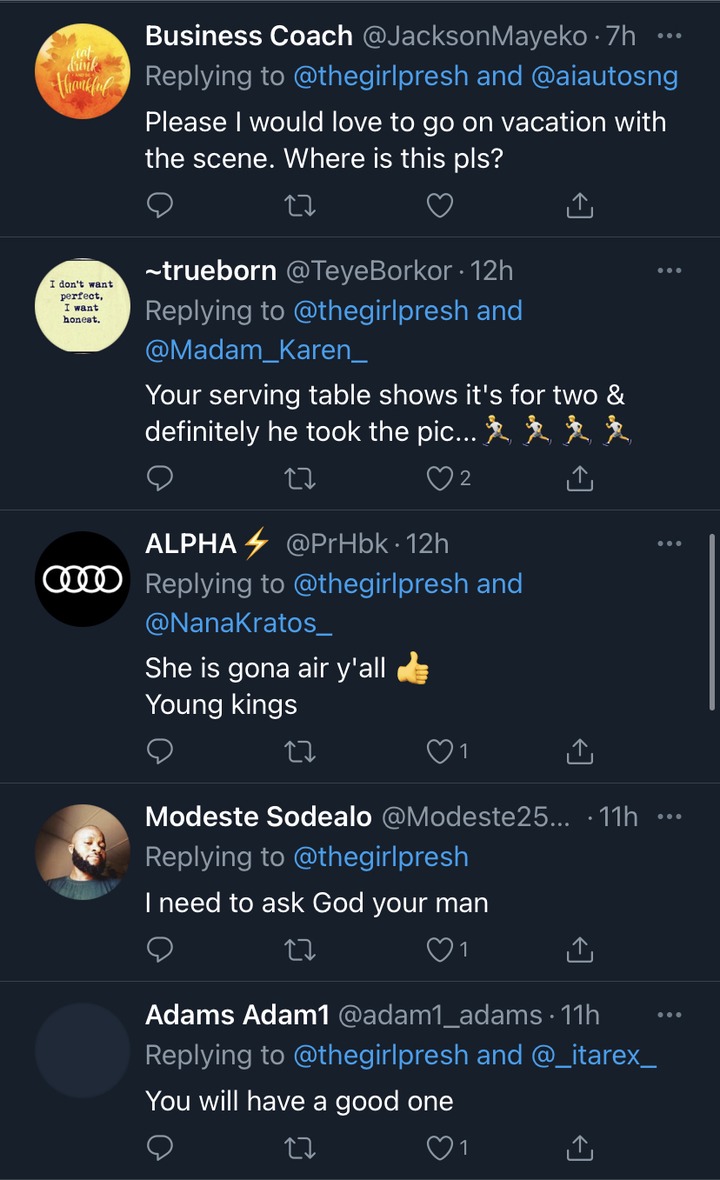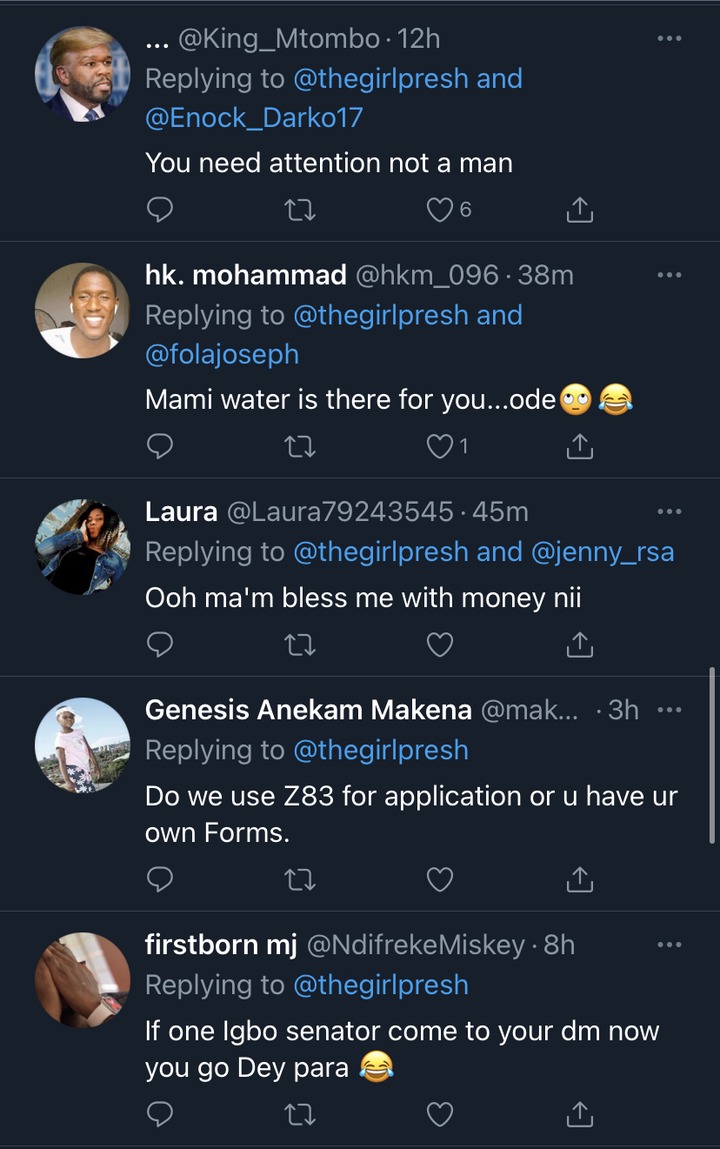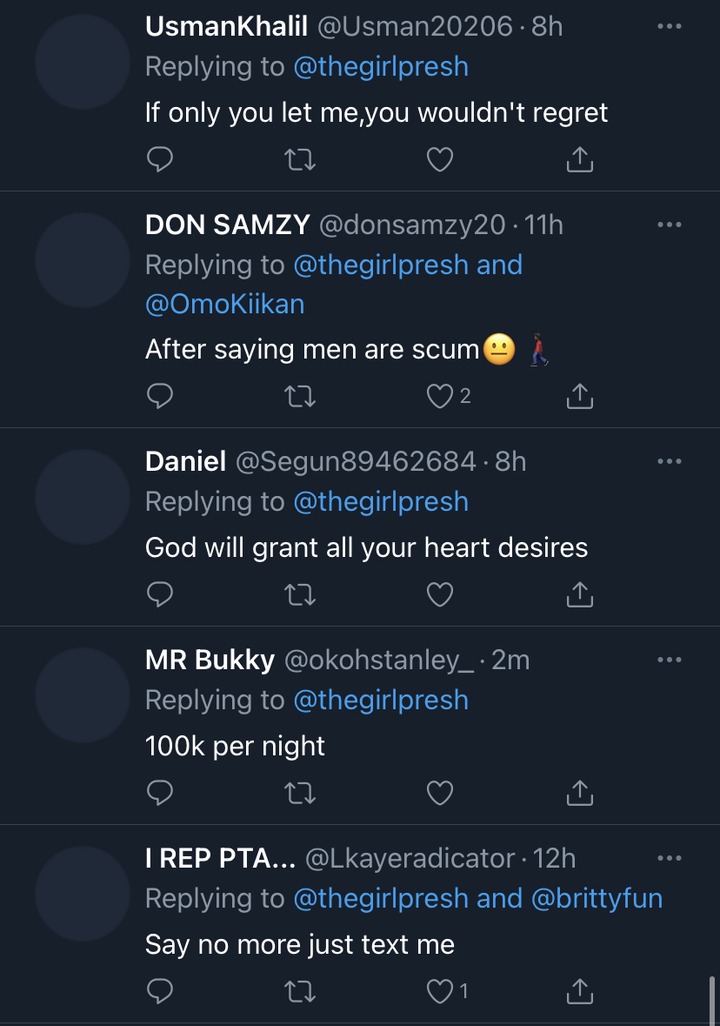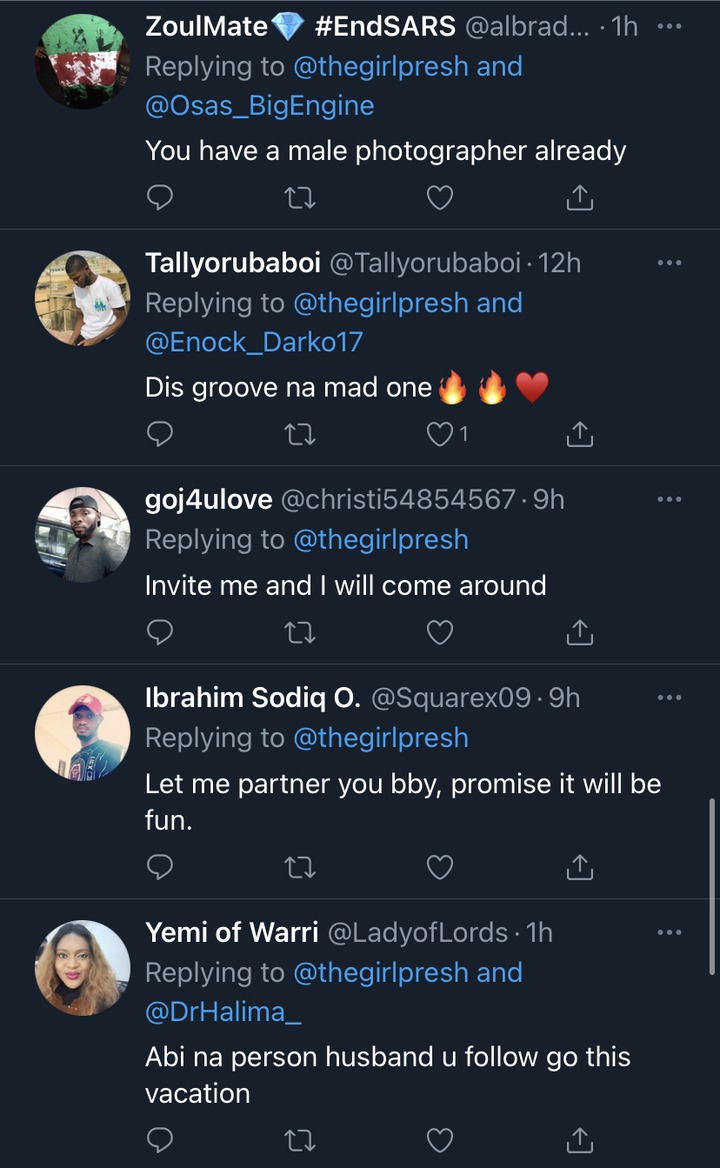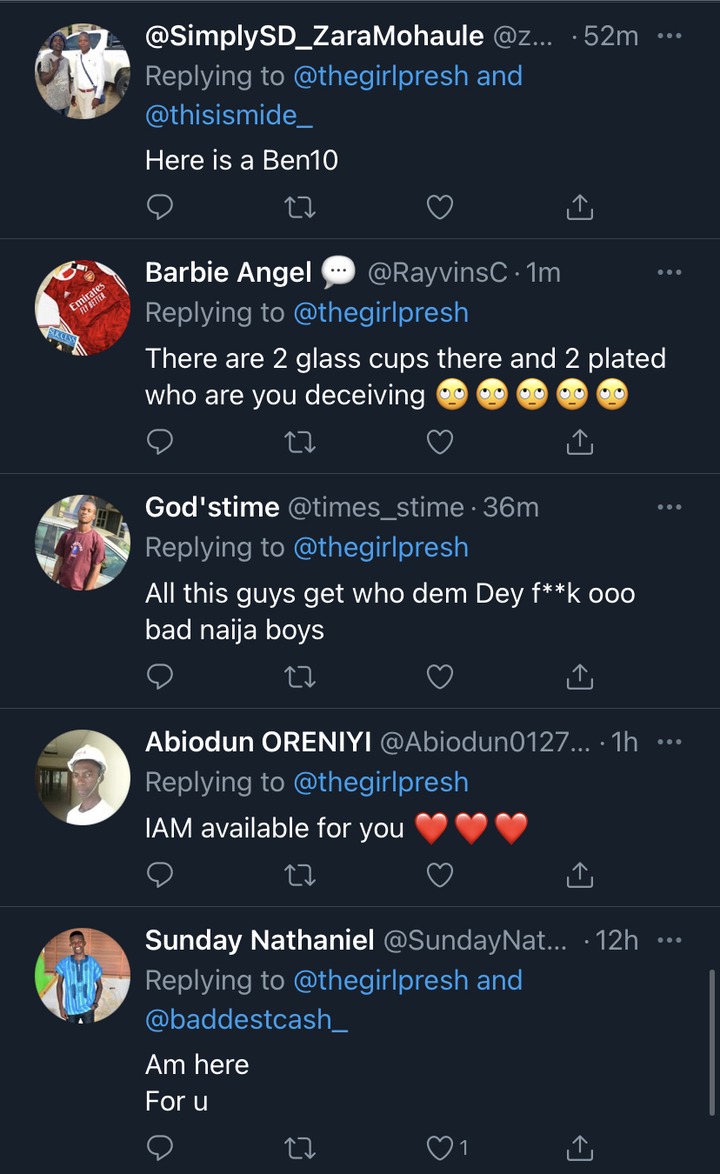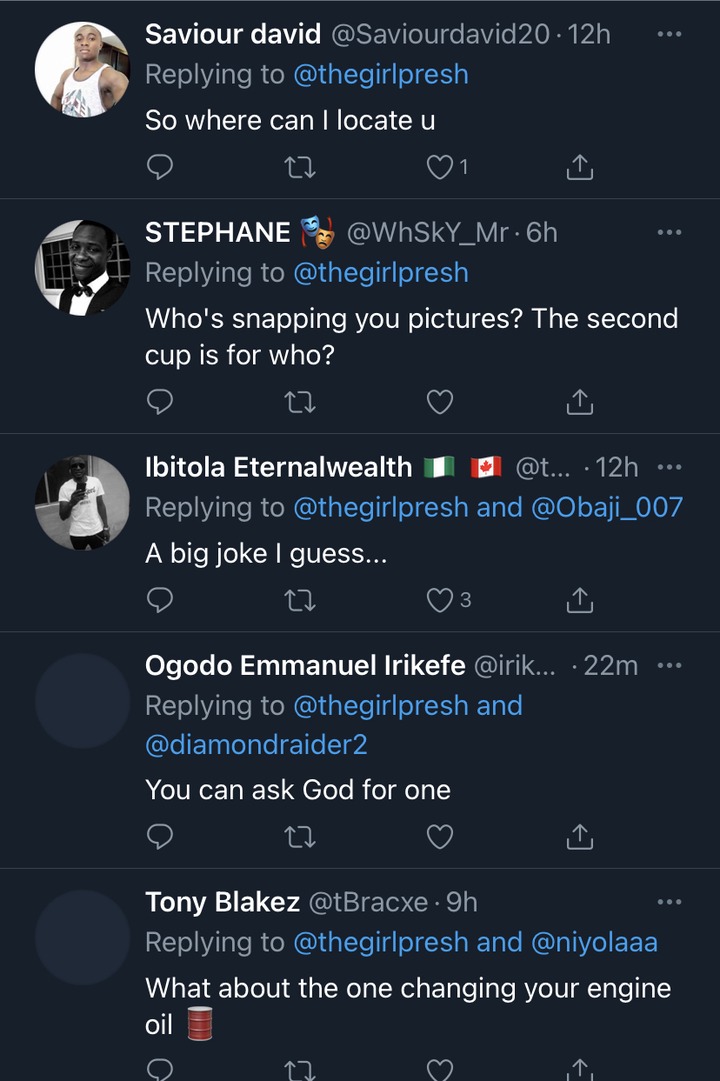 Guys if you are interested, you can try your luck.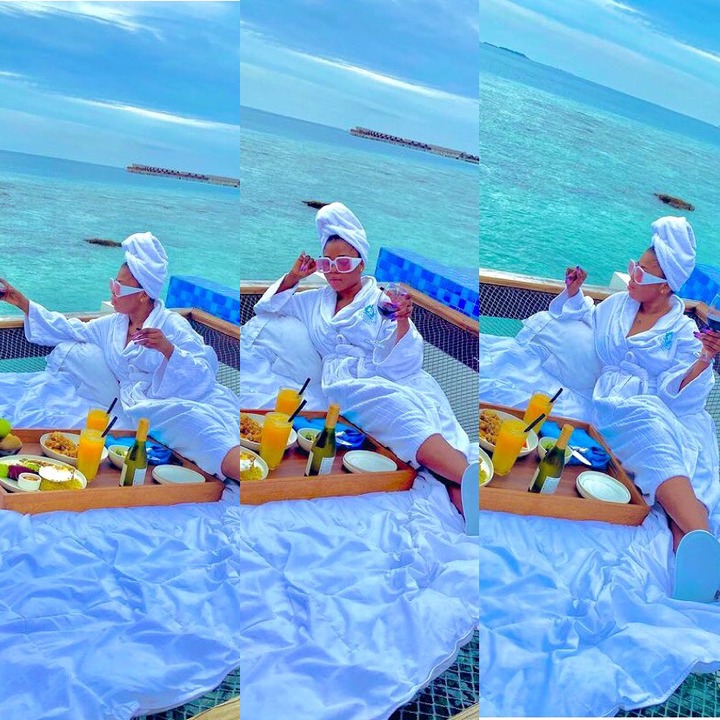 Content created and supplied by: Himurai (via Opera News )