In January 2021 the Ex-Lover of Aliko Dangote, the richest man in Africa posted the picture of the business mogul on her social media handle.
This photo meant have infuriated Aliko Dangote and filed a lawsuit to claim damages of $30,000 for his battered reputation after one of his buttocks was expose on the photo shared on social media by the lady Identified as Autumn Spikes.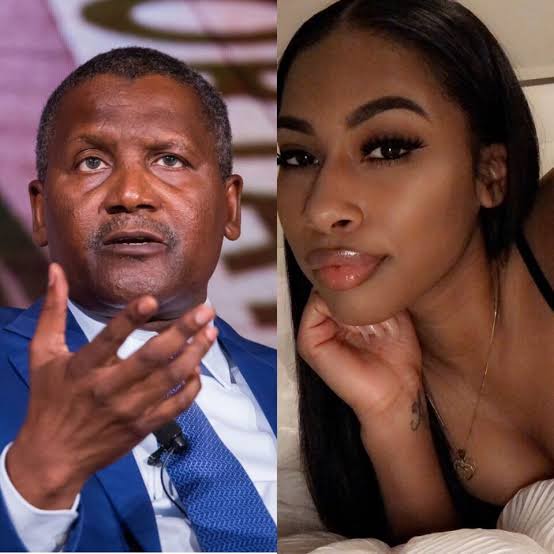 The lady who later took to her social media page to reveals she has been in relationship with the business mogul for nine years without a non-disclosure agreement to silence her from publicly commenting on the affair.
The lady recently reply a follower on her Instagram who ask her to protect herself and family since she is dealing with a billionaire who might try to silent her.
She wrote that she will not be afraid of anything that all her families are gangs members.
The lady seems bold. What do you think about her being a Gang member?.
Content created and supplied by: megaphone (via Opera News )