Over the years, it's been proven that there are good and talented people out there, and moreso, age hasn't stopped them from unleashing their very potentials. I came across a wonderful design made by a young boy, which shows there are more and more unique ones out there, and the latest is a young boy, not up to a teenage creatively building something that shows talent, vision and a great mind, where he used locally woods abandoned to make up something which looks quite real.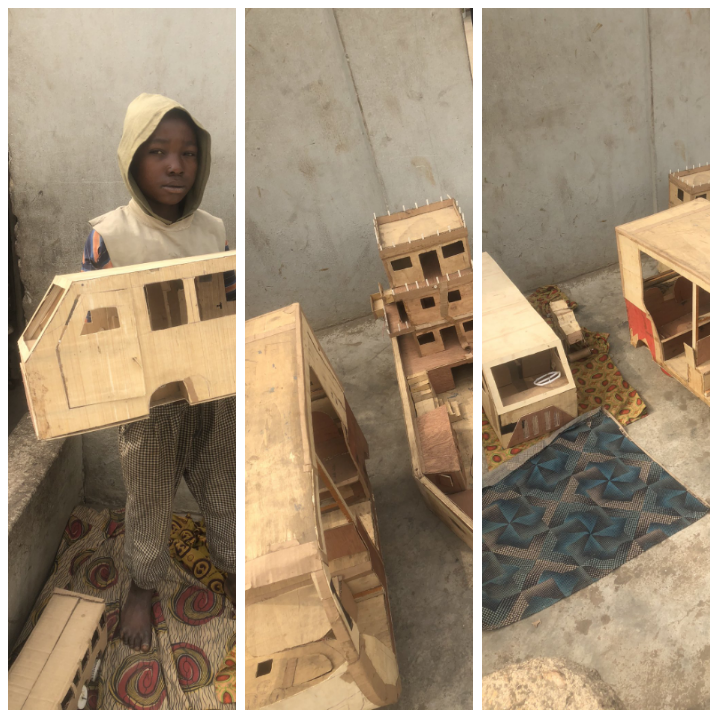 According to a social media user who shared the wonderful piece of the little boy, she said she was passing along, after returning from Jumaat, when she came across this boy with his display, and therefore decided to share how Nigerians are fully made with talents. According to the photos shared by the user, the boy used woods, yellowish in colour and creatively made a tricycle, popularly known as Keke Napep, while also creatively building a lorry, a long bus, and a huge ship.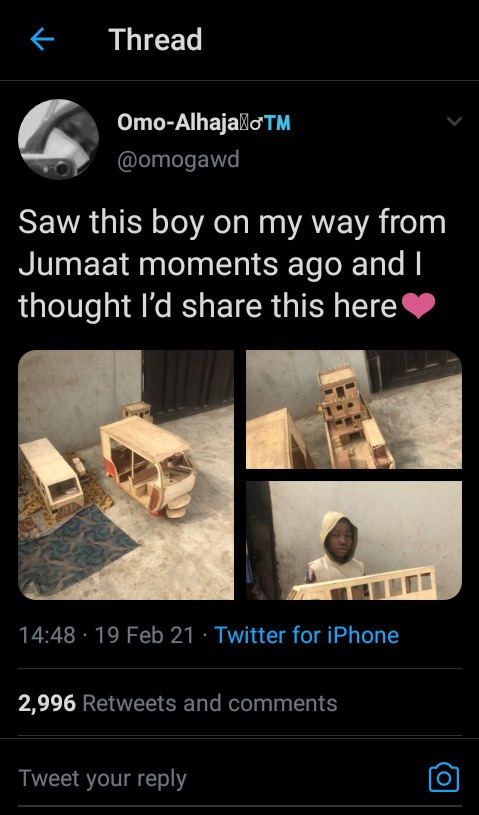 However, the creation of the little boy using just mere woods got the attention of many, after realizing how real the inside of each ride was made, well constructed, and designed. Nigeria indeed is filled with outstanding men and women, young and old, as the uniqueness never cease to amaze us all. Though, many who praised the young boy for his innovation, hoped that the government will look into his affairs, as he has a great and bright future in the artistic area. What's your opinion towards this, put your thoughts in the comment section below and share to others, as you can like and follow us for more interesting stories all around the world.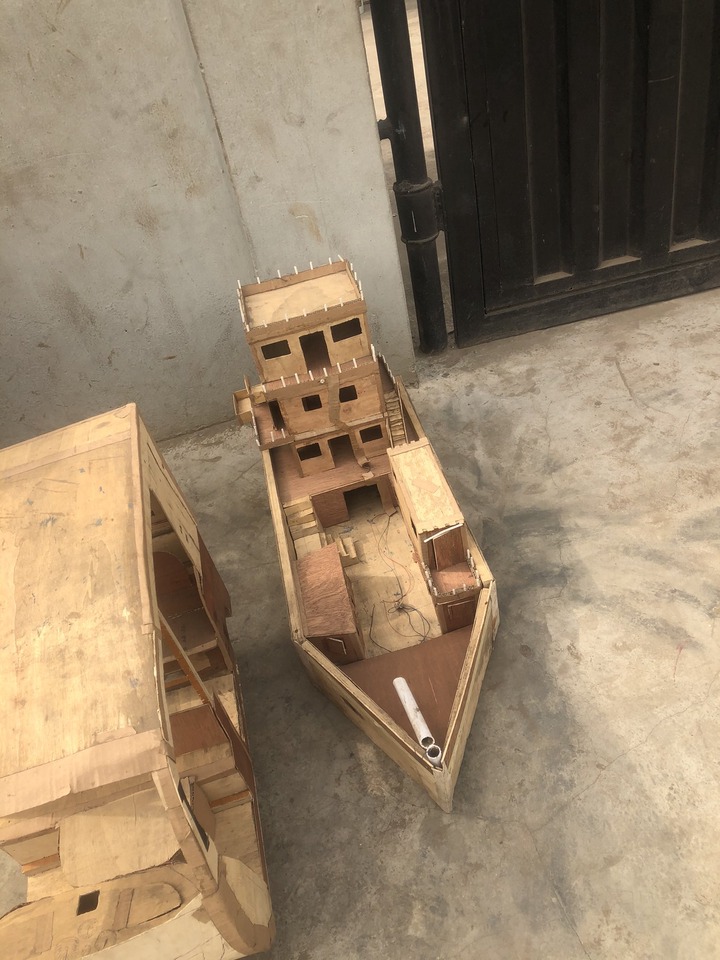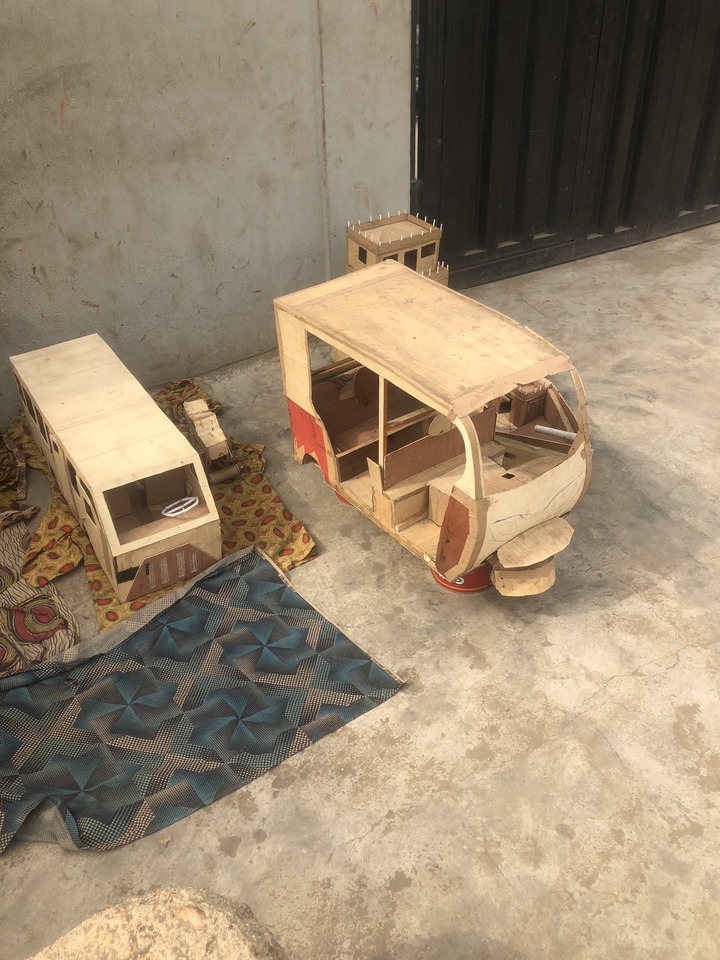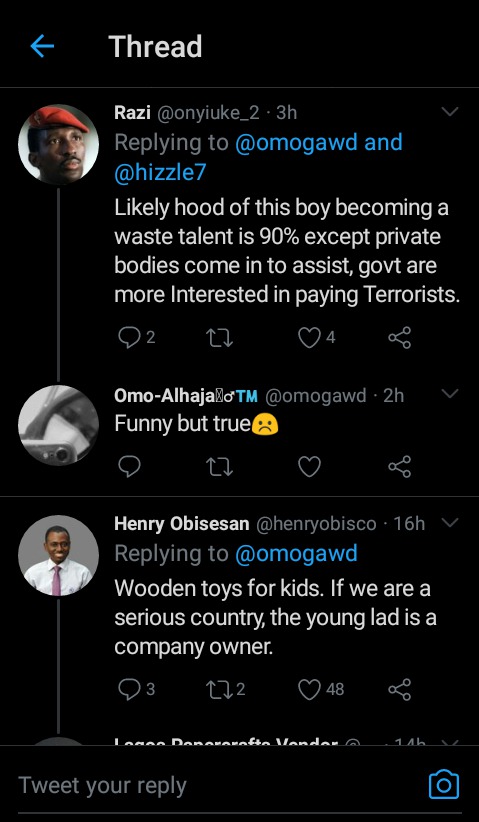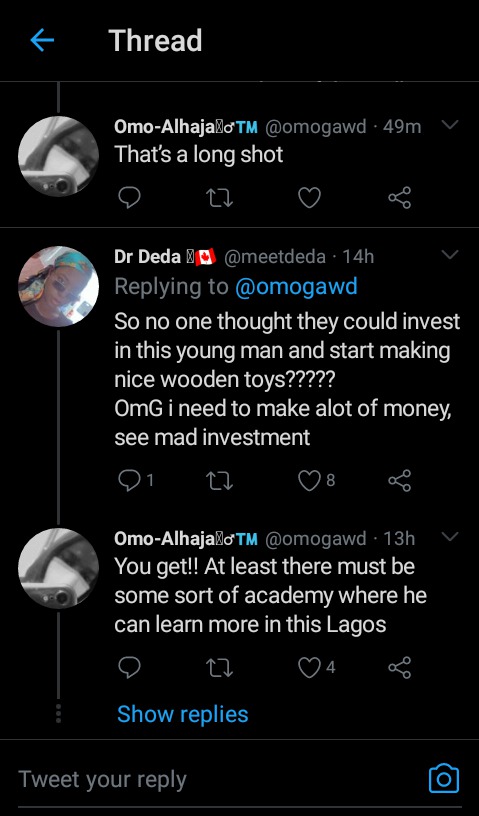 Content created and supplied by: TaurusBaby (via Opera News )