We know Nollywood stars. We grew up watching them and they have become part of us. Some of these Nollywood stars are so typecast in our minds that we can't imagine them playing another role.
I mean, Ramsey Noah as a thug? Or Patience Ozokwor as a good mother-in-law. That can't happen!
Well have you tried to imagine these Nollywood stars as some of your favorite cartoon characters? That's what I will be doing today, without further ado, let's get into it.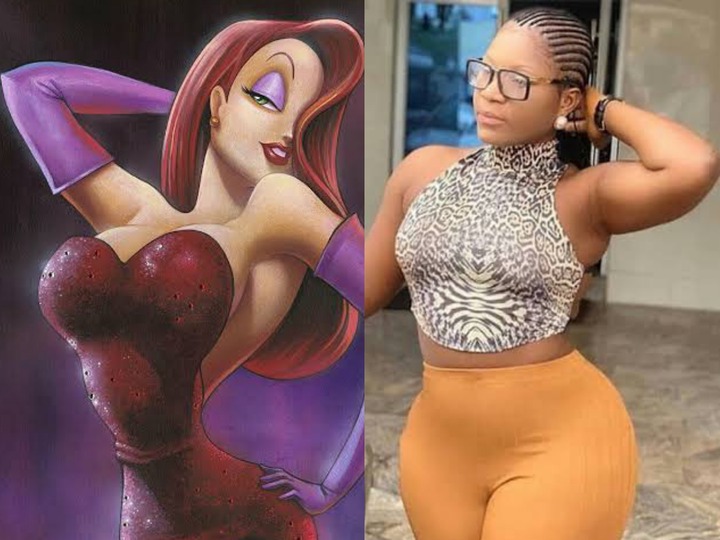 Whenever Destiny Etiko walks into a room, people always notice. She's the sort of actress that makes men go crazy. Just like Destiny Etiko, Jessica Rabbit is a attractive cartoon character.
2. Rapunzel and Regina Daniels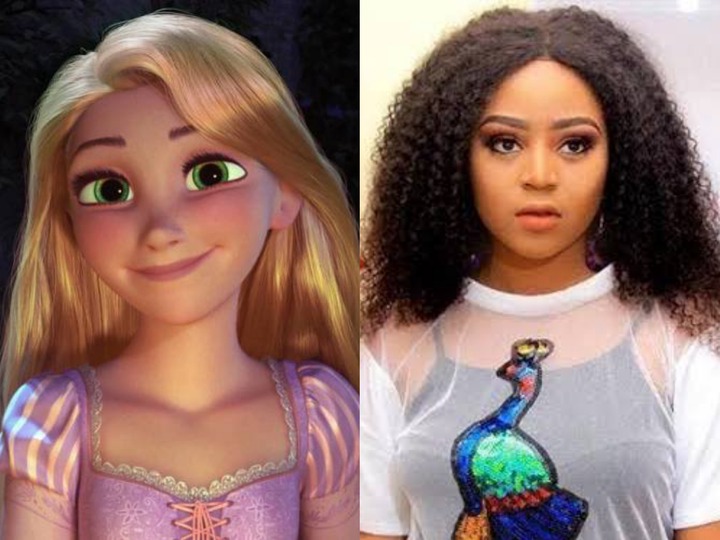 For an actress who's just 20, Regina Daniels has already had a sterling career. She was marked out for success in Nollywood early on when she appeared in her first ever movie as a kid. With her perfect skin, beautiful eyes and perfect nose, she's like a Disney princess come to life.
3. Princess Tiana and Lucy Donald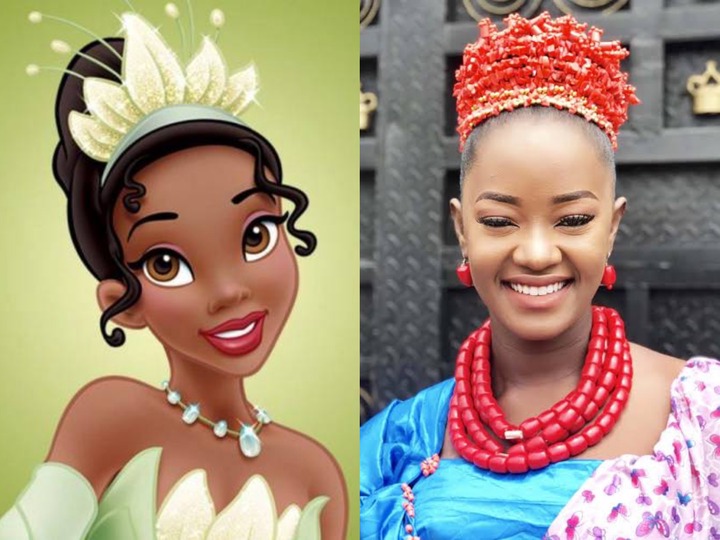 Disney princesses are always pretty, so it's no surprise they sometimes end up looking like Nollywood actress. In the case of Lucy Donald, I think she's more than a match for Princess Tiana because she has same skin color, smile and fond of playing the role of a princess in movies.
4. Esmerelda and Chizzy Alichi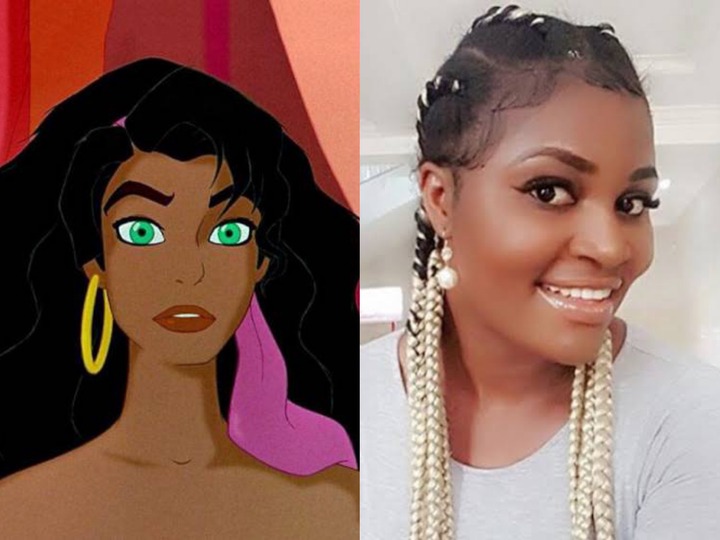 5. Prince Charming and Ramsey Nouah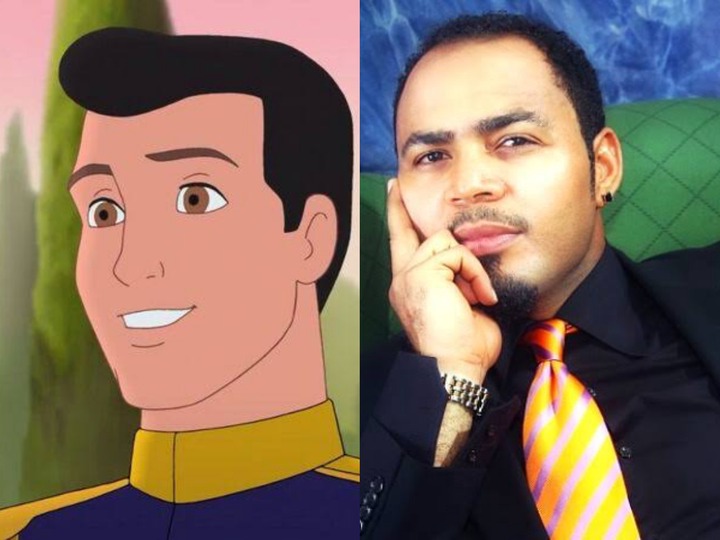 We all know Ramsey Nouah is a very handsome man. When top Nollywood directors need a good-looking man to play the lead role in their latest movie project, Ramsey Nouah is among the list.
6. Uncle Ruckus and Mr Ibu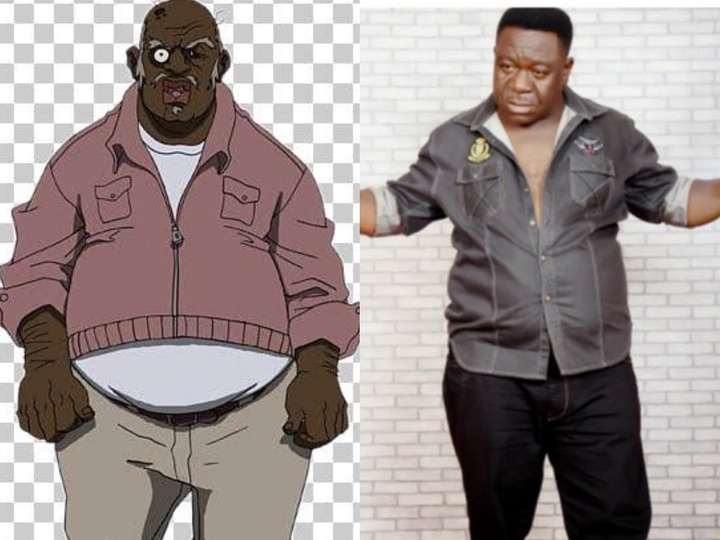 Not only do they look alike in size, they both are funny characters.
7. Ursula and Ebele Okaro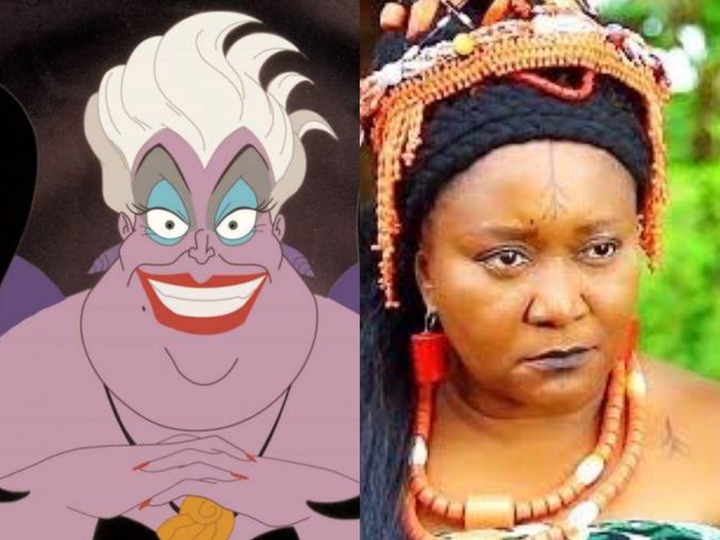 8. Phineas & Ferb and Aki & Pawpaw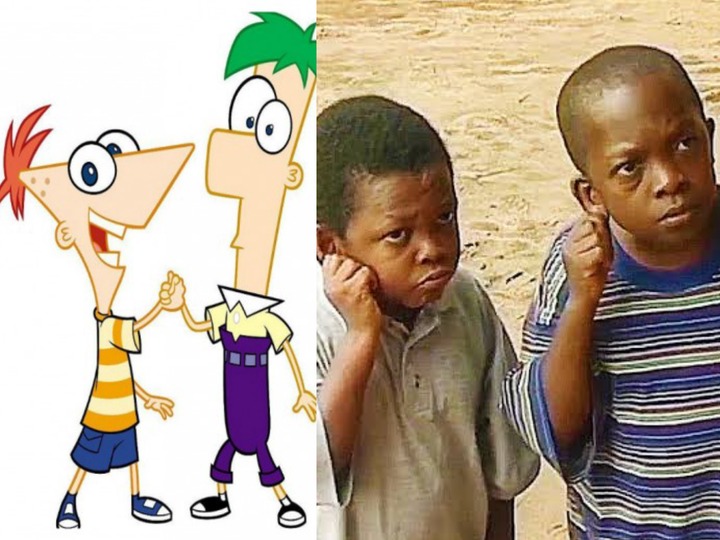 What I love about Phineas & Ferb is that they are mischievous and funny just like Aki and Paw-Paw.
9. Crying Alice and Nkiru Sylvanus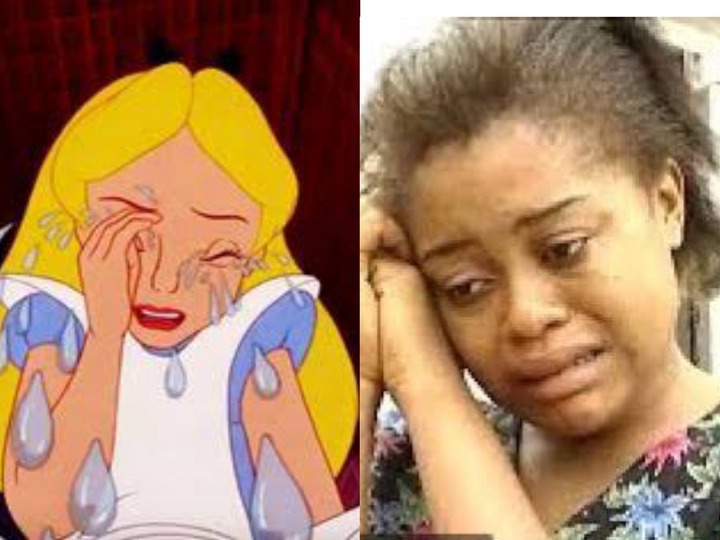 10. Lion-O and Gentle Jack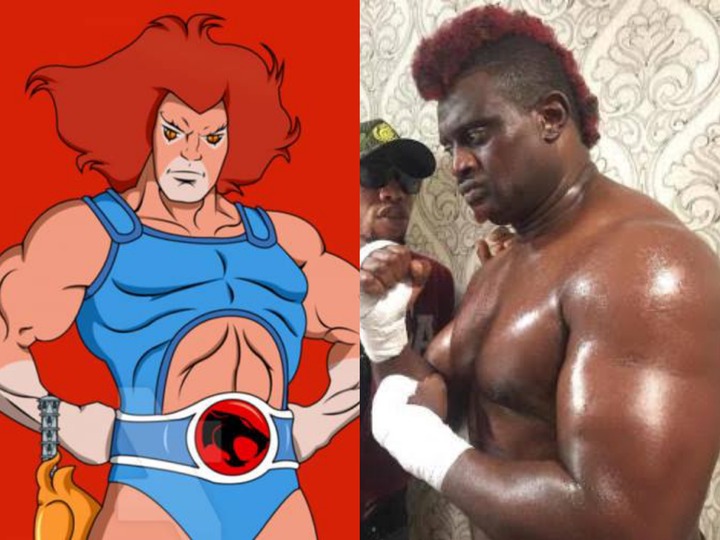 Lion O is a fictional super hero with large muscles just like our very own Nollywood hero, Gentle Jack.
11. Donna Tubbs and Mercy Johnson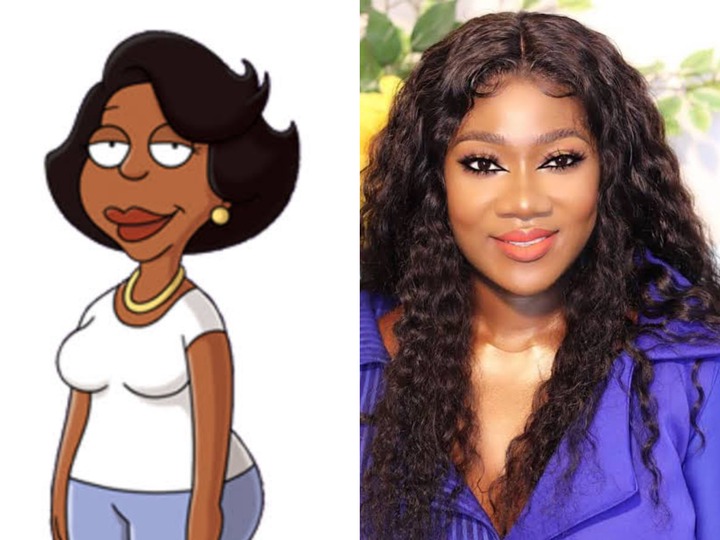 12. Pocahontas and Genevieve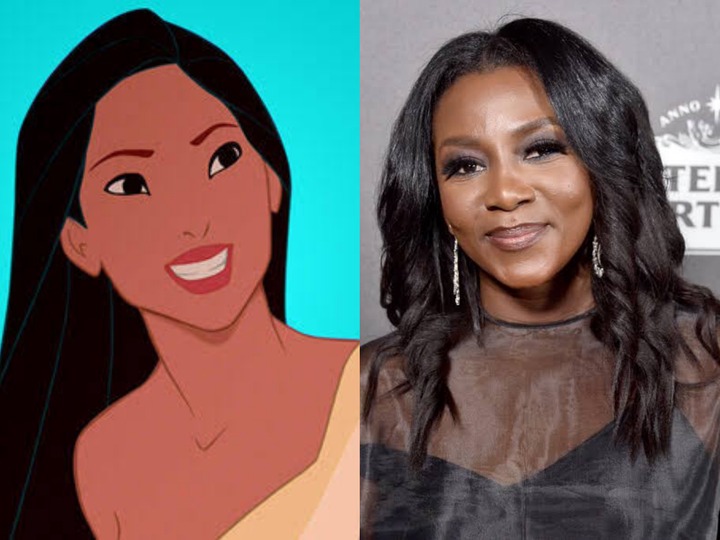 Genevieve a super perfect, fit body just like Pocahontas
13. Cinderella's Wicked Step Mother and Patience Ozokwor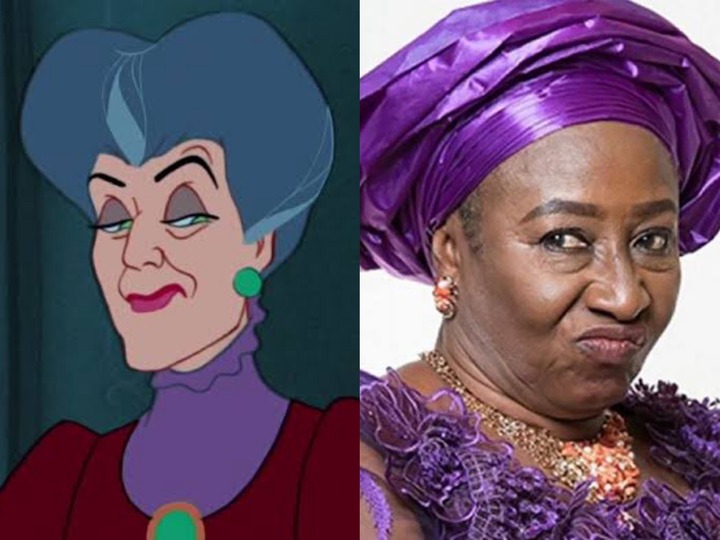 You don't dare step on the toes of these two.
14. King Triton and Pete Edochie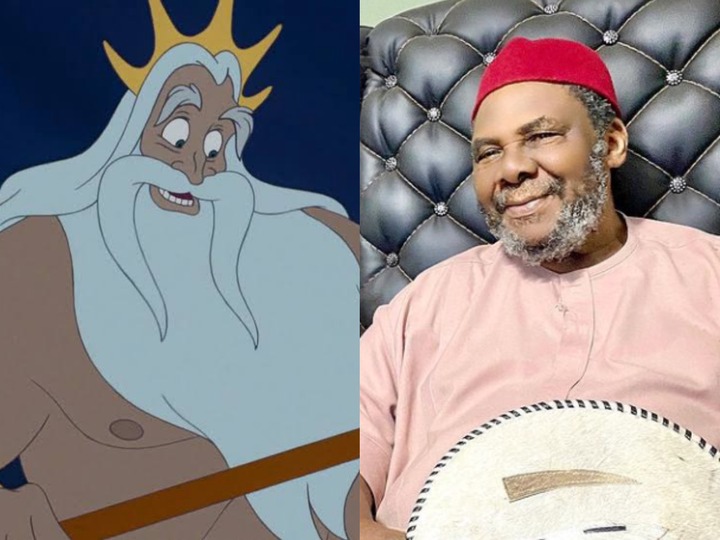 Old, full of wisdom and powerful, they rule their family or kingdom with an iron fist.
What a hilarious pair. Phew! It wasn't an easy task. Who is your favorite? Let's. us know in the comment section. Don't forget to like and share with others.
Content created and supplied by: Johnniepen (via Opera News )