A young Nigerian lady has got people reacting after she took it to Twitter to share her current lifestyle and recalled how she made swore some years back.
She said she made a vow some years back that no man would see her nakedness apart from her husband but now she travels within different states to have affairs with men.
She said this as she thanked God for journey mercies while she travels to different states.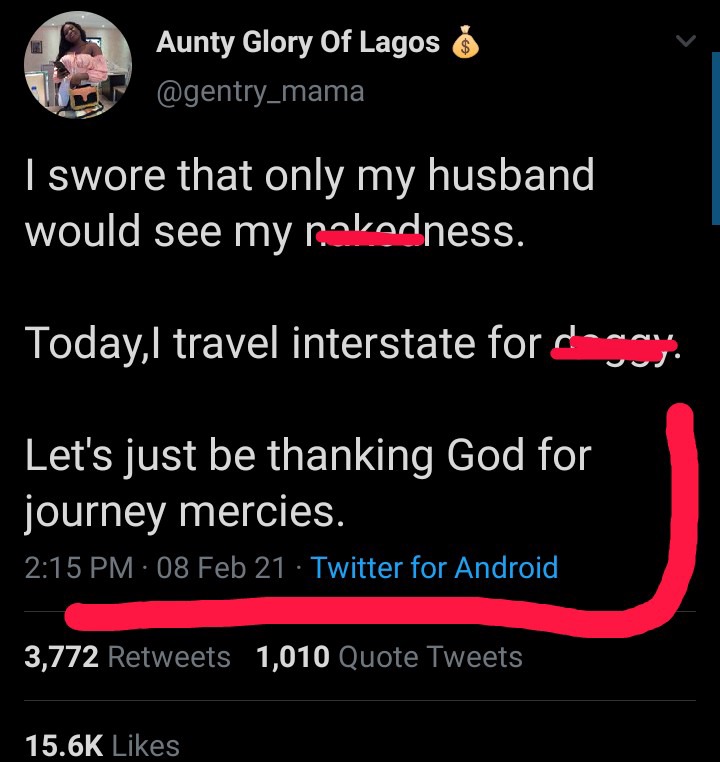 The tweet from the lady has shown that she wasn't able to keep to her vows and it has got Nigerians reacting.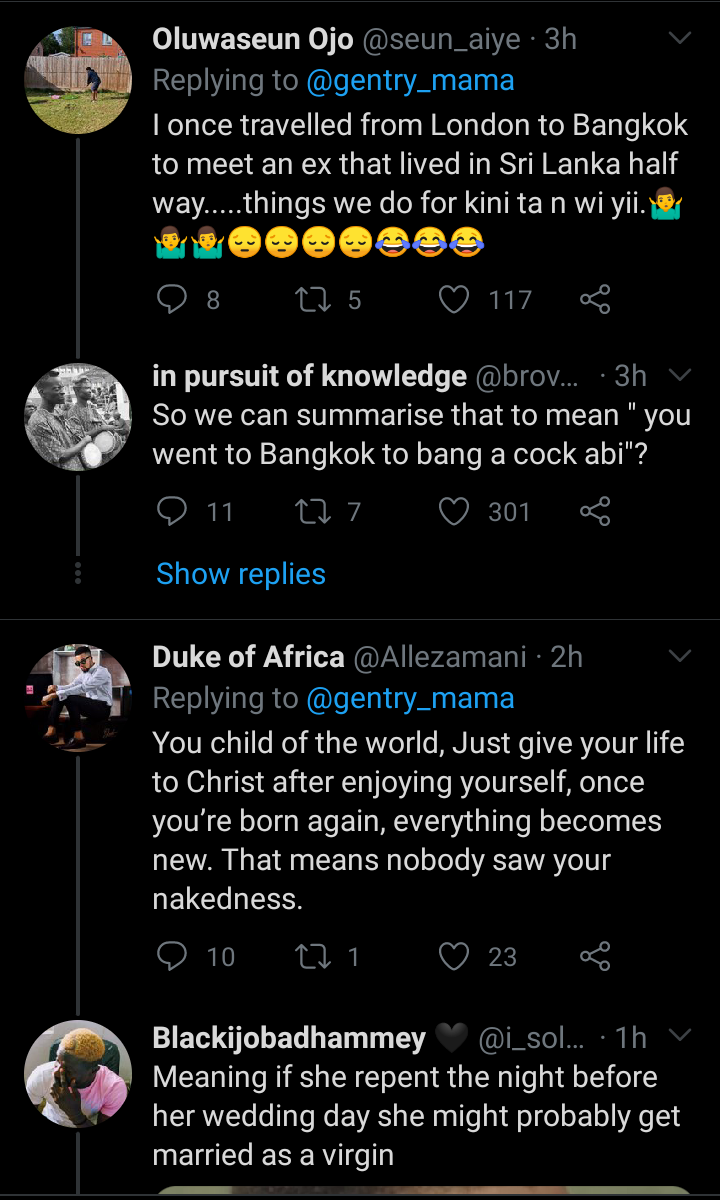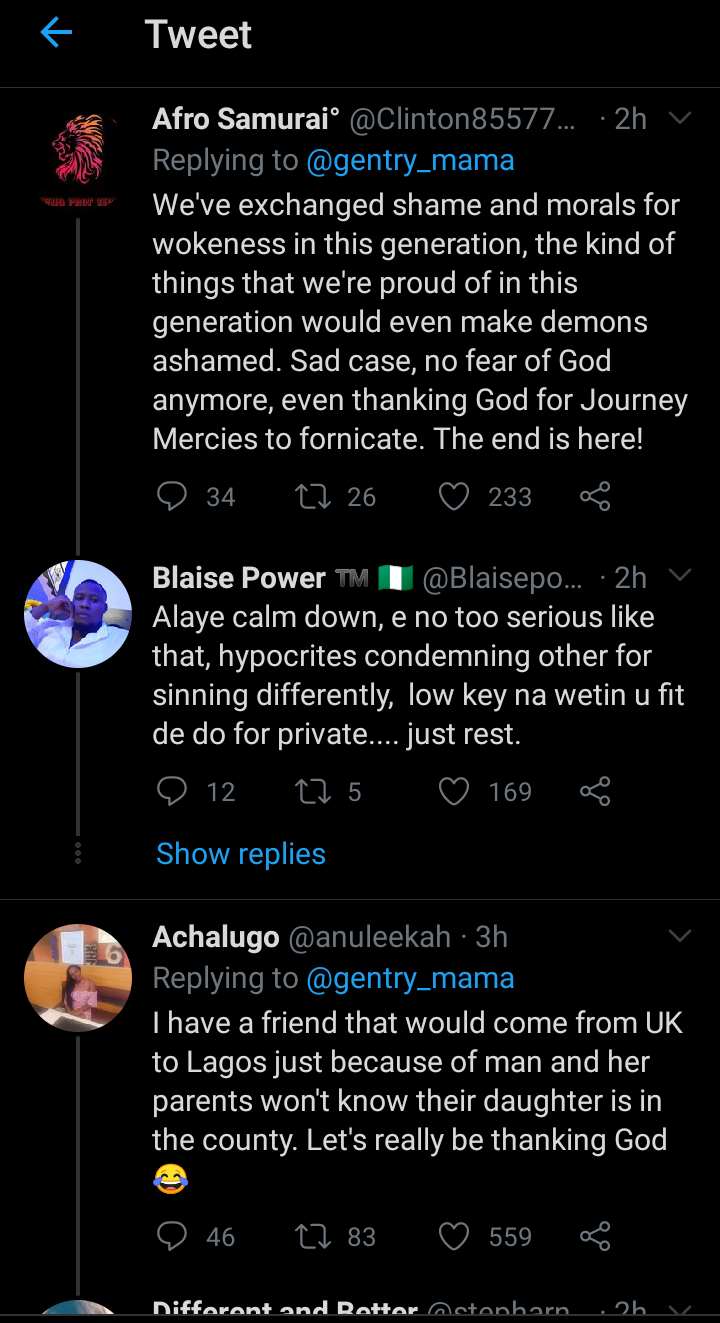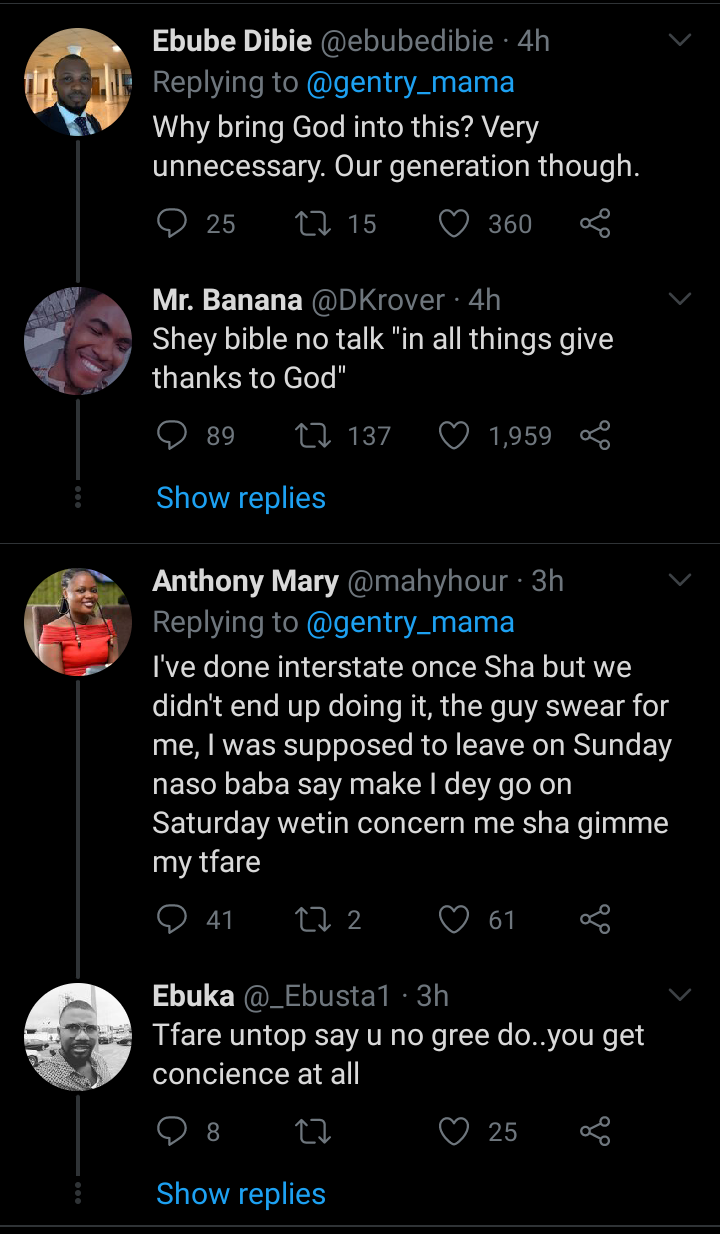 Reactions on Twitter
A vow can be easily said but keeping to it is not an easy deal especially when it comes to cases like that of the young lady. It's normal for ladies to face challenges or temptations from guys so in my opinion, I'll say that the lady shouldn't be entirely blamed.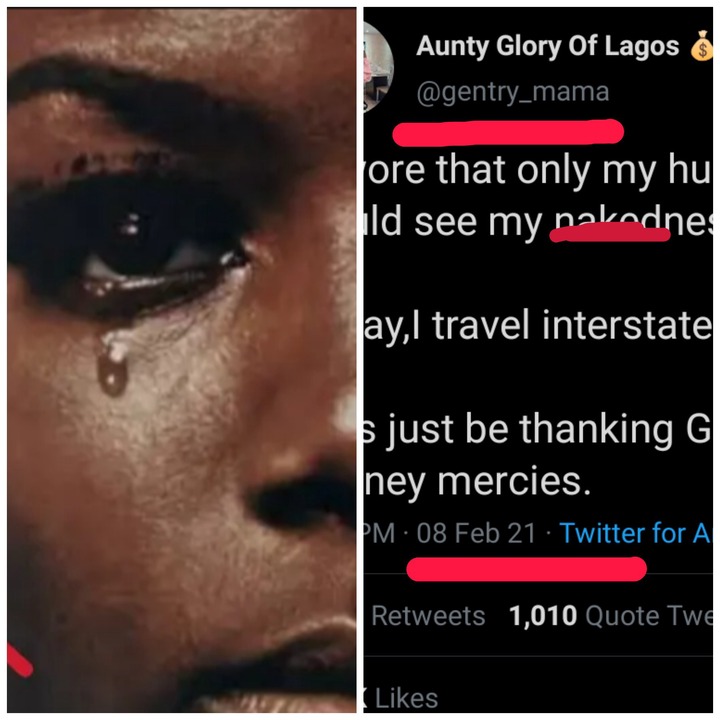 What do you think of this? Feel free to let us know in the comment section below and don't forget to follow me for more updates.
Content created and supplied by: Maranathawriters (via Opera News )