This is a show of real love as old men, women, young men and women alike, children and hawkers all gathered to hail Destiny Etiko for passing by their street.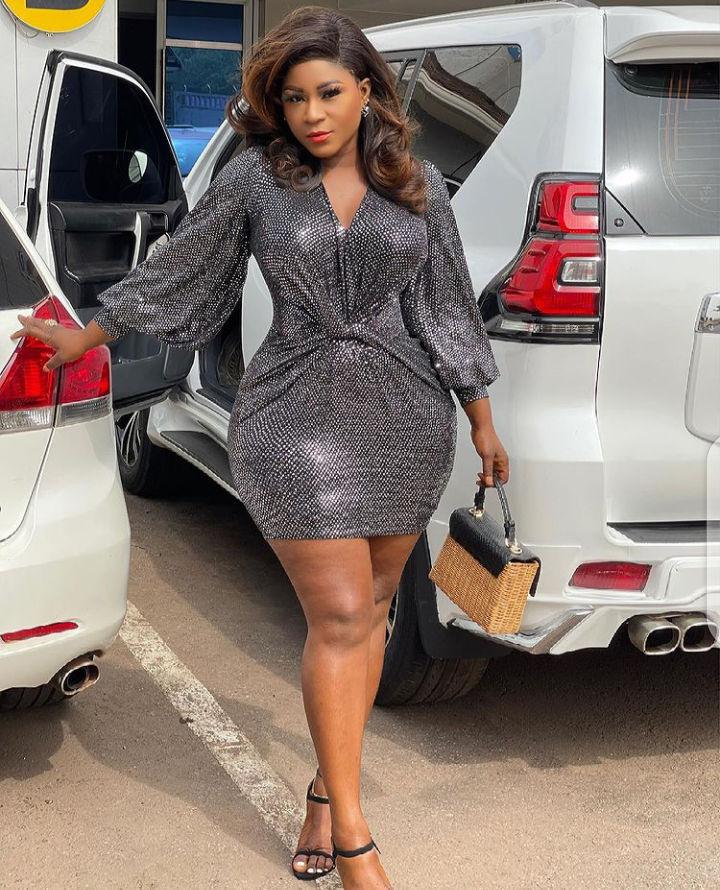 Actress Destiny Etiko
Destiny Etiko has become a household name in Nigeria since her success in the Nigerian Nollywood industry. She is among the top most celebrated Nollywood star who is generally known by her stage name, "drama doll".
She has as well been on the news recently over the latest car she bought herself with a customized plate number which bears"Drama doll".
However, some photos and a video she shared this evening were the reactions she got when she came to a certain street to shoot movie. Recall that she had recently shared photos of where she was getting an haircut, revealing that she's about to play a role she has never played all her life in Nollywood.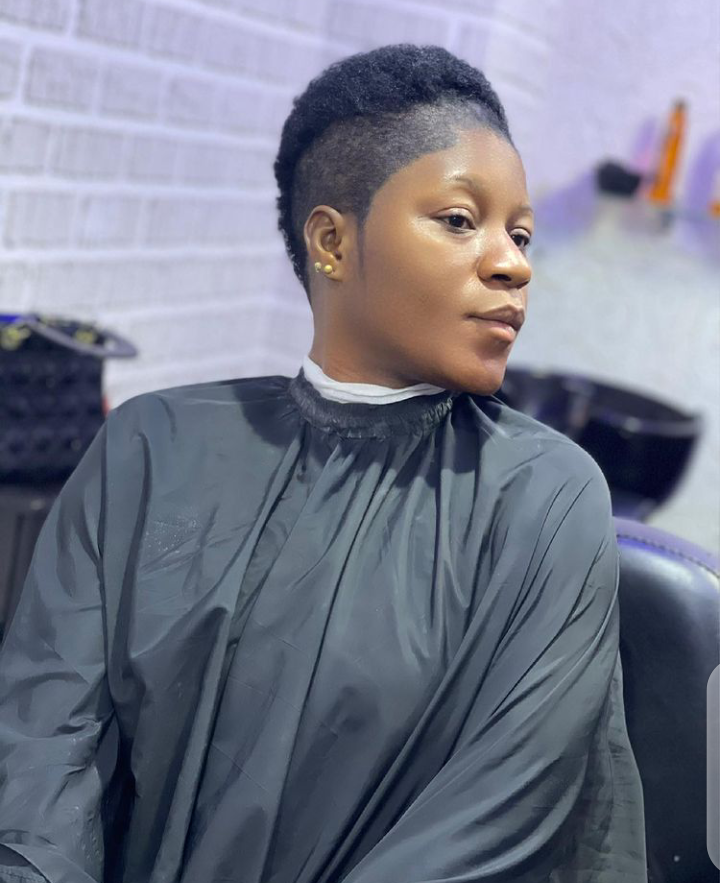 Destiny getting a new haircut.
About few days later, she started sharing scenes from the movie shoots where she happened to be a barrow pusher.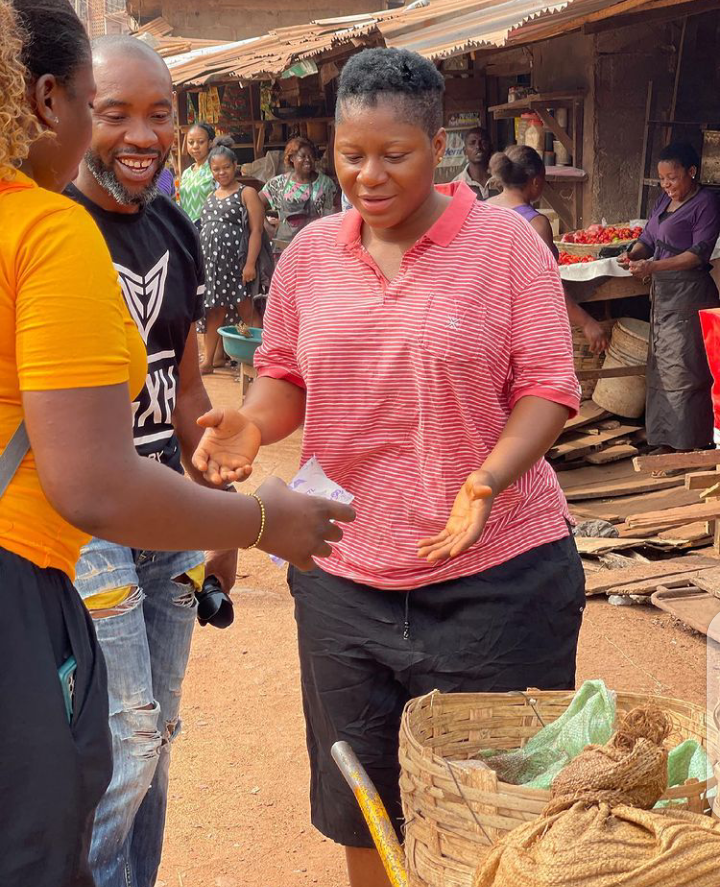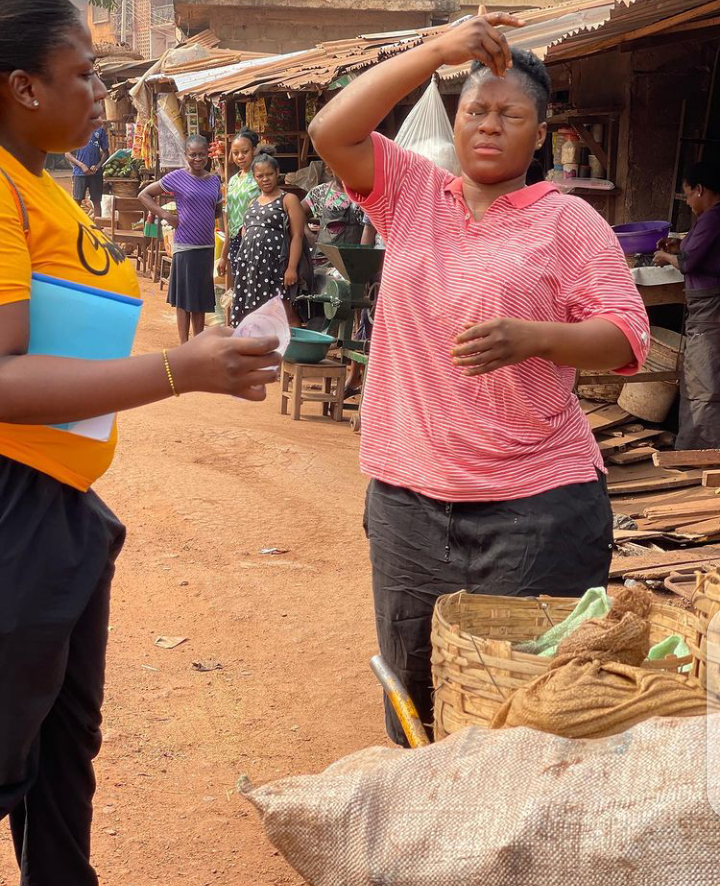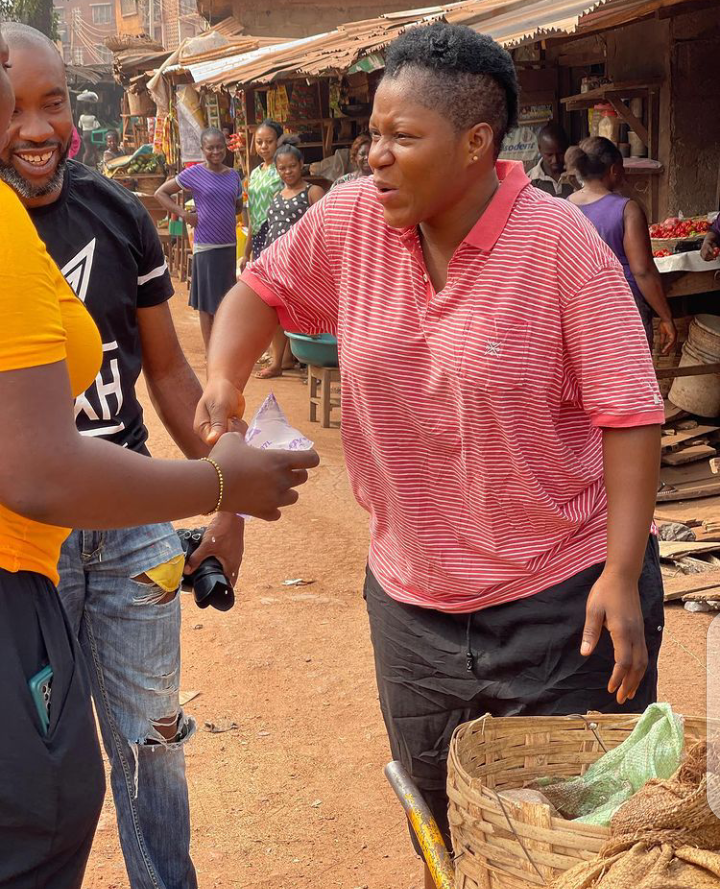 The images she shared this evening showed where she came to a certain street with her crew to stage their shooting, but the residents could not contain their overwhelming joy for seeing this drama doll in real life.
So they all gathered outside the street, round Destiny chanting her name in praise while she lead them with her personal slogan "If it's a hit!", the crowd would respond, "n'aka anyi di ya!" (in Igbo). Meaning that "whatever is a success, then we are in for it".
Check out some of the photos below.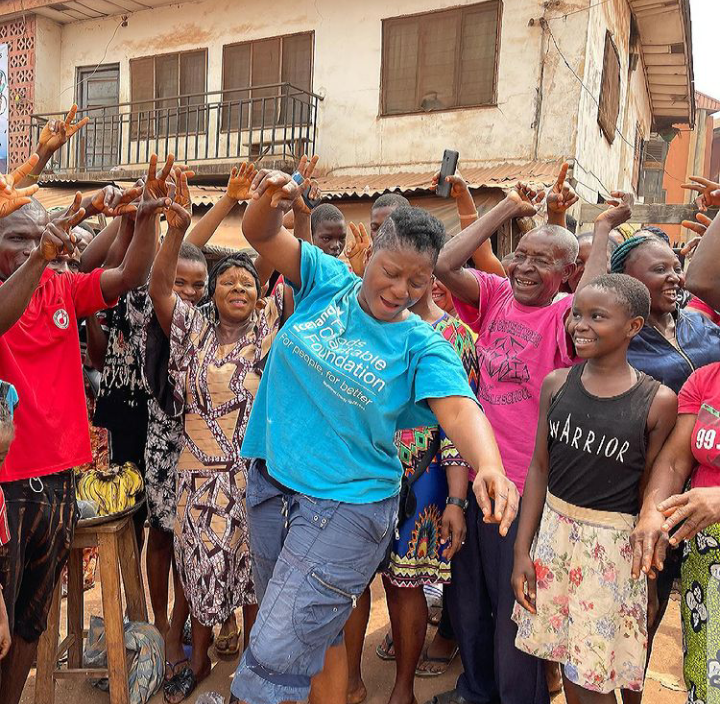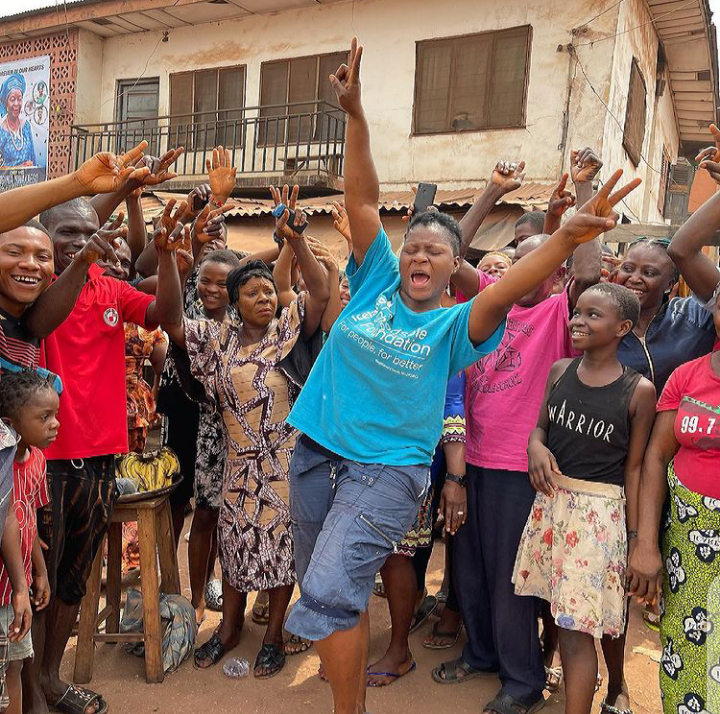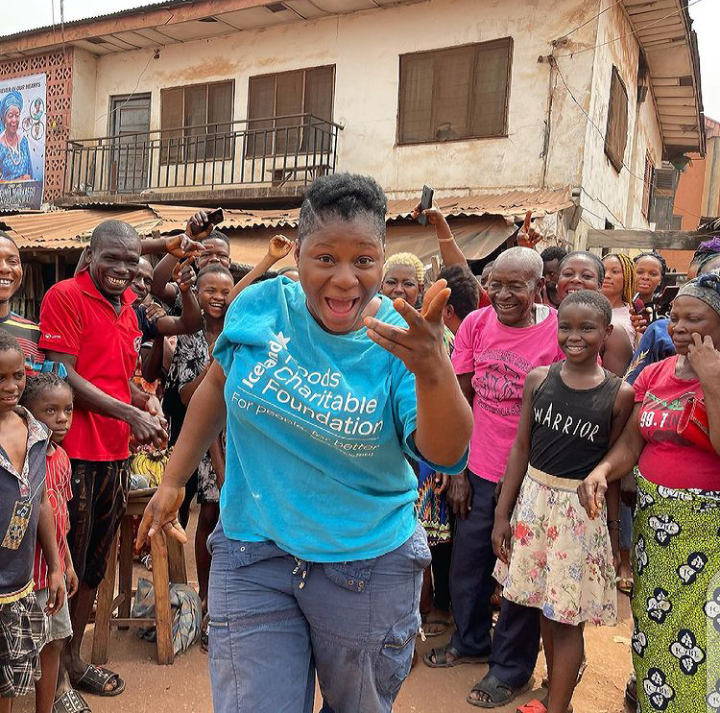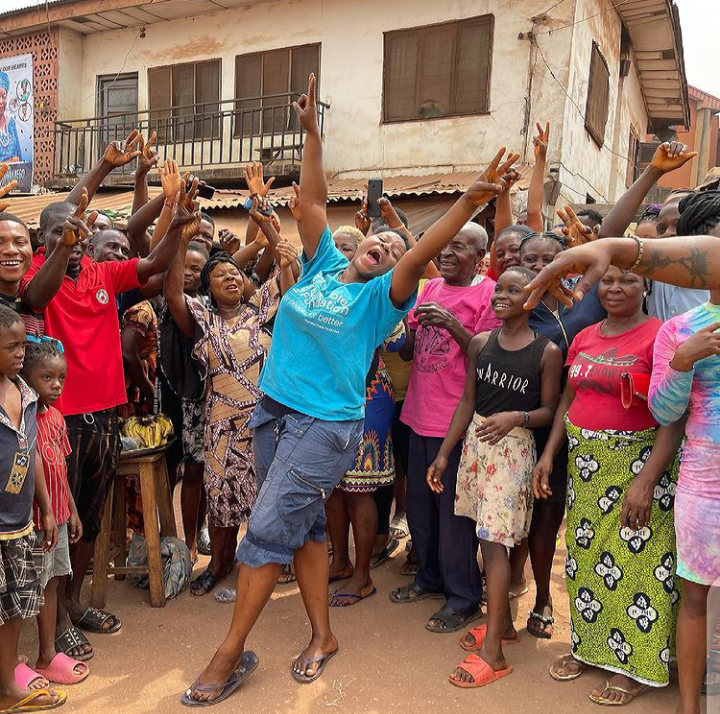 Check out the tray of banana a hawker had kept aside to join the chant.
This may look simple but to get such massive love and show of appreciation from the street that includes old people is a sign that she is really entertaining Nigerians. While so may people will just come out and smile at celebrities, these people came out to appreciate her.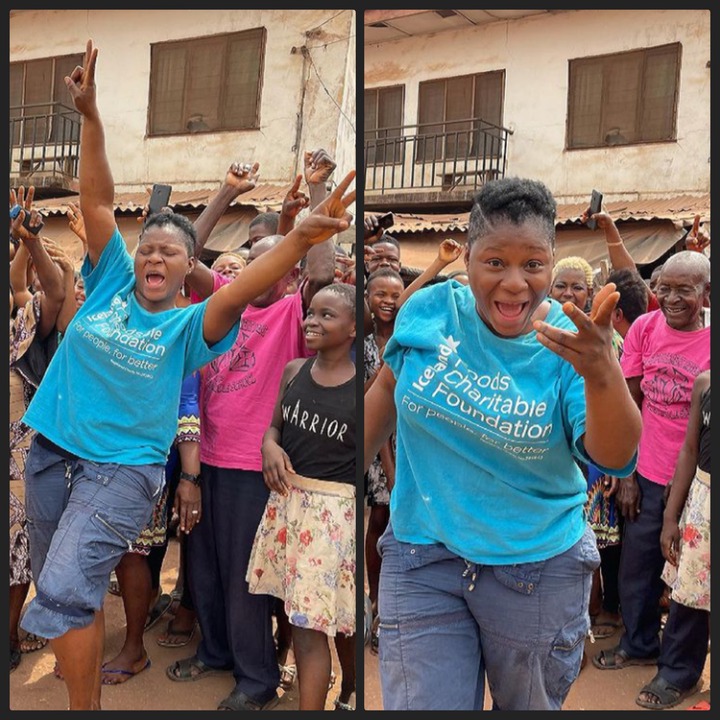 On her own side, because she easily blends with people of any class and category, she isn't the actress that would frown at anyone because they are not in her class, this is what everyone who wish to get to the top should learn. Humility will undisputably take one to places.
Content created and supplied by: Gistend (via Opera News )