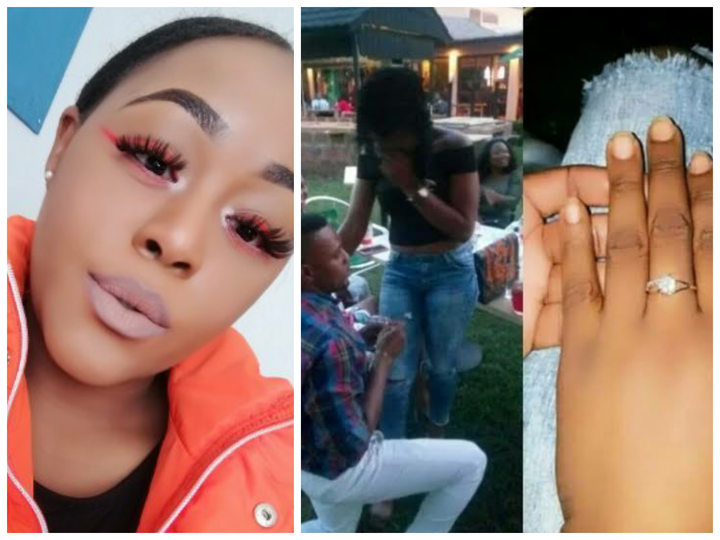 Sometimes heart break can make u do silly things, heart break is one experience no one ever wishes to experience twice.
A lady has cried bitterly via her twitter page after going through her lover's insta story moments after he confessed his love for her.
She is identified as @SimplyDipontsho, according to her, she was shocked after watching her lover's insta story and saw him propose to another woman.
She was shocked because the same man had professed his undying love for her just the night before.
She broke down bitterly, cried her eyes out , she then blocked him on all her social media platforms.
She finally decided to call him and his response was
"How was I supposed to tell you "
She became mad, frustrated, she cursed and cried.
Although she doesn't know who the lucky lady is, she claims she is happy for the her, she now hates him so much.
See screenshot below.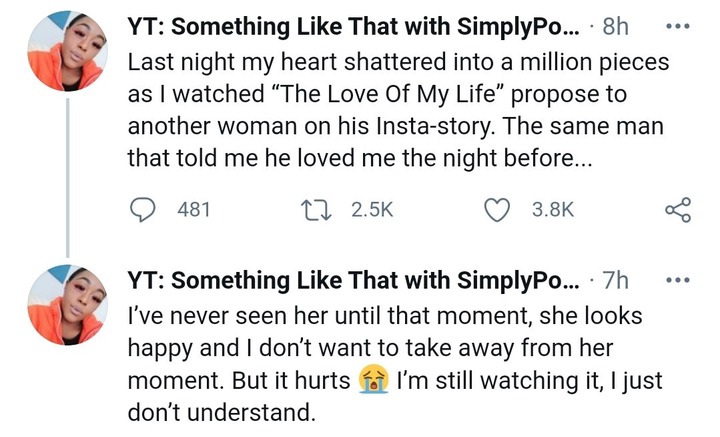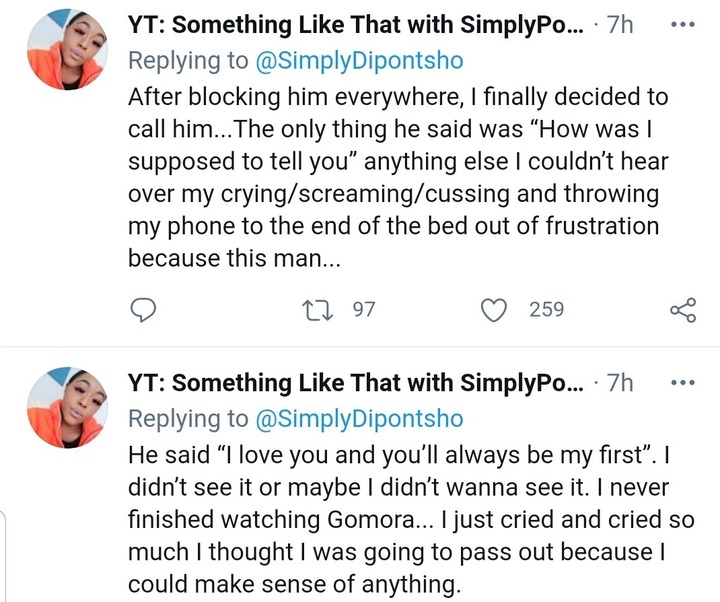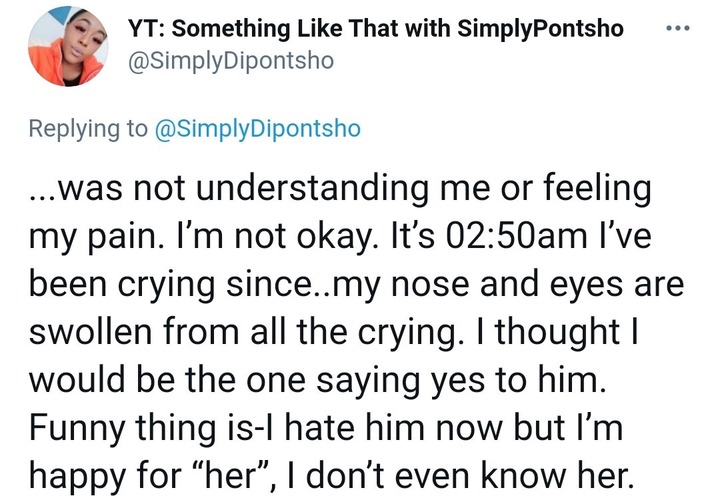 Leave a comment.
Content created and supplied by: Socialmediajagaban (via Opera News )