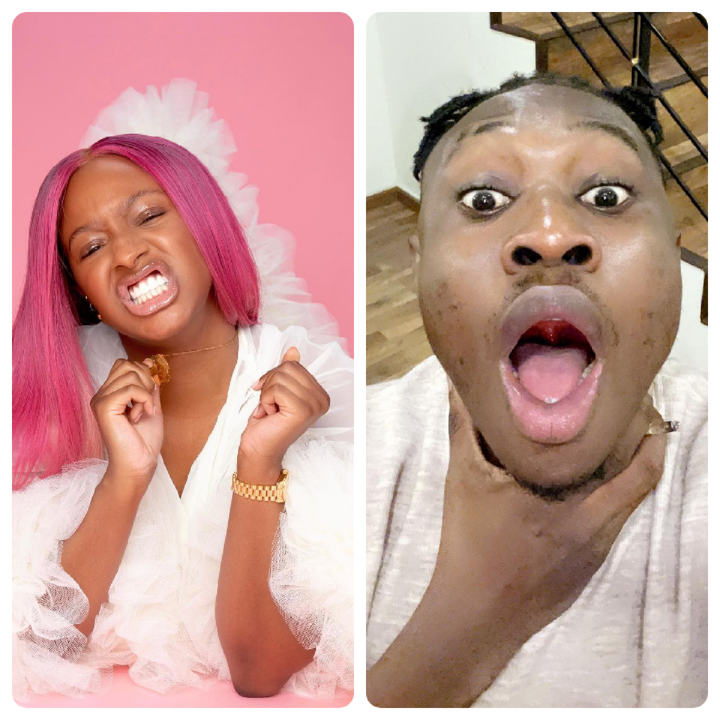 Fans have taken to their pages to react, asking DJ Cuppy to narrate her own side of the story about what happened between herself and popular Nigerian artiste, Zlatan Ibile.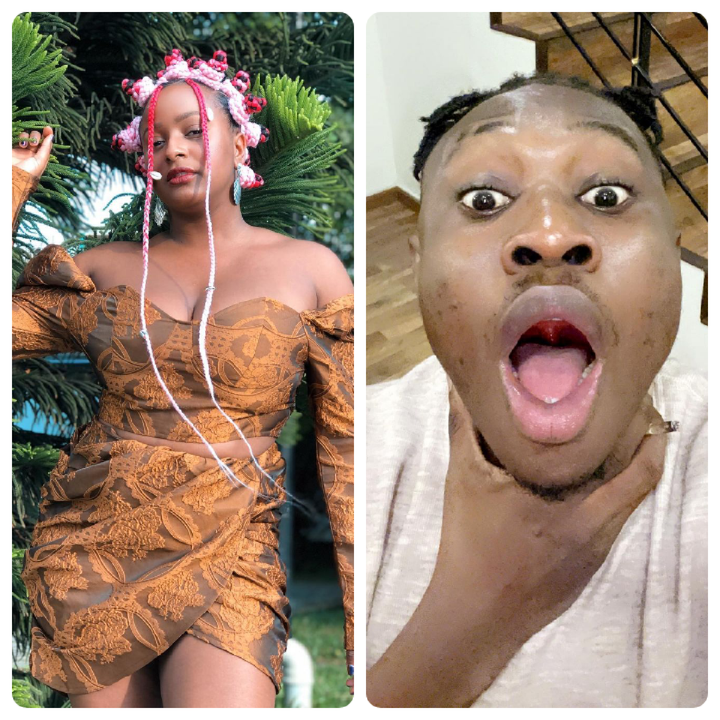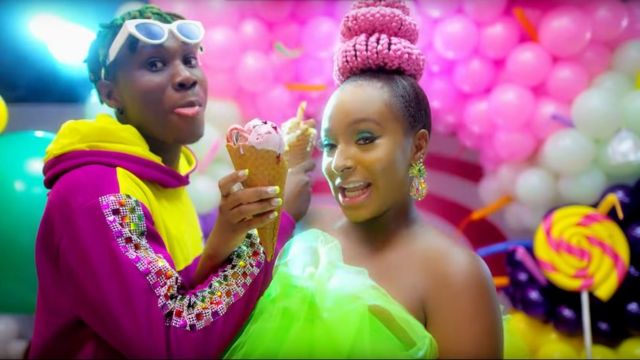 Few hours ago, popular DJ and daughter to a billionaire, DJ Cuppy, took to her official twitter page to relate how people will dislike a person because they've not heard the person's side of the story. In her words, DJ Cuppy wrote:
"Imagine HOW MANY people dislike you because they never heard YOUR side of the story"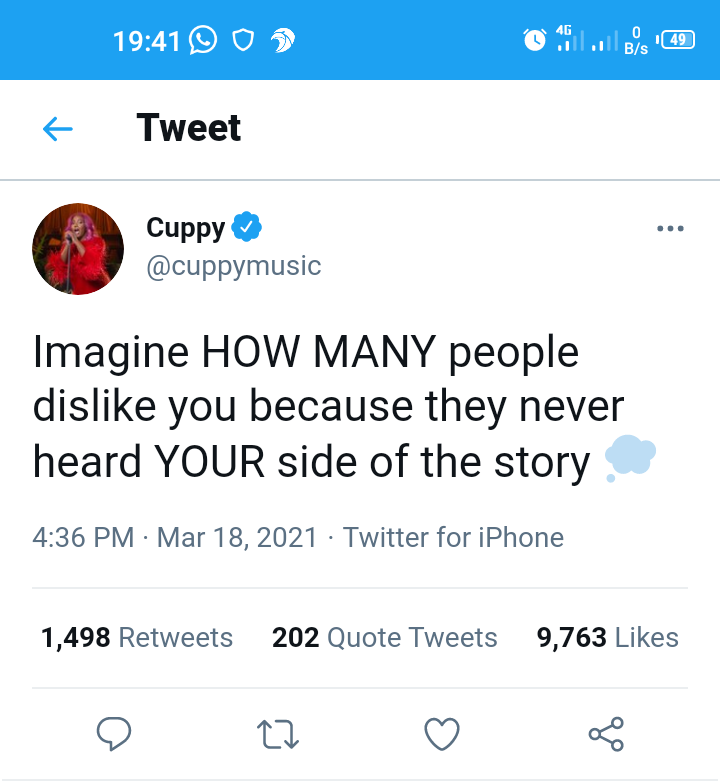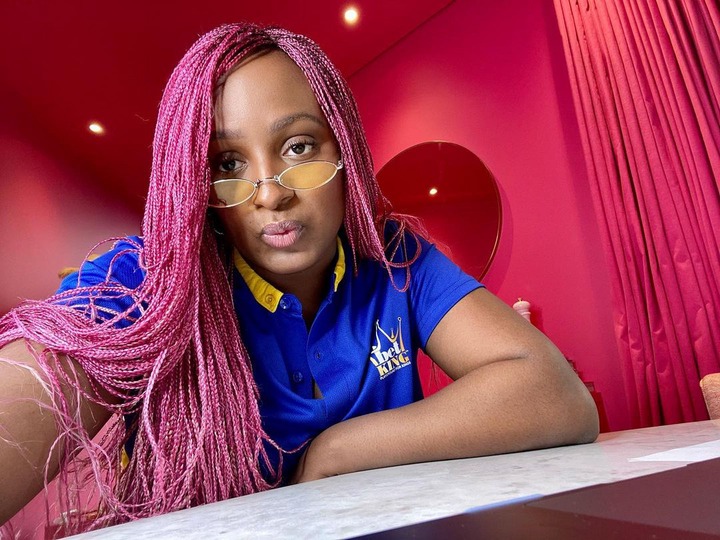 This post from DJ Cuppy caused a lot of mixed reactions from fans. Some could actually relate to what DJ Cuppy was trying to point out, while some others brought back into light, an incident that took place in the past between DJ Cuppy and Zlatan; as they inquired about DJ Cuppy's side of the story concerning the issue. A particular fan wrote:
"Rest. Tell us your own side of the story of what transpired between u and zlatan"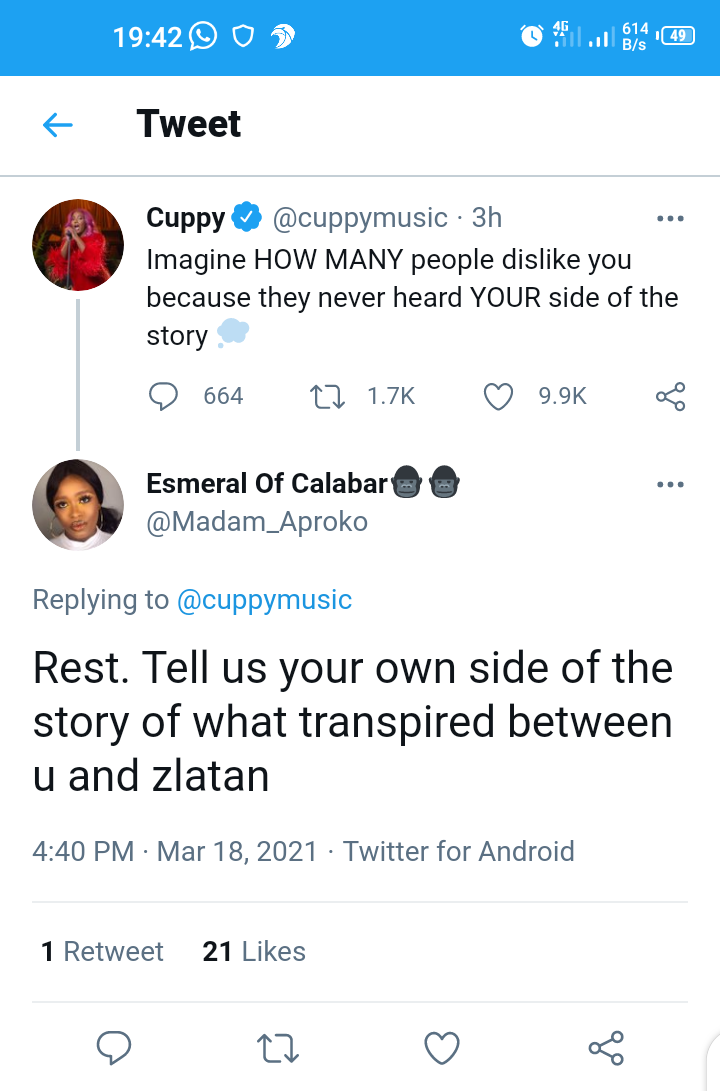 It's no news that Zlatan once denied knowing DJ Cuppy in a viral video during an interview on The Switch show. Also, one of Davido's aides, Afeare Israel, revealed why Zlatan Ibile, blocked DJ Cuppy on social media; according to Israel, Zlatan, blocked DJ Cuppy because she failed to compensate him for the success of her hit song, Gelato, in 2019. Although DJ Cuppy reacted to this false allegation from Israel, and stated that she was going to sue Israel for libel and defamation because according to her, she didn't break any of her contract agreements regarding the recording of her song (Gelato) as confirmed by her lawyers.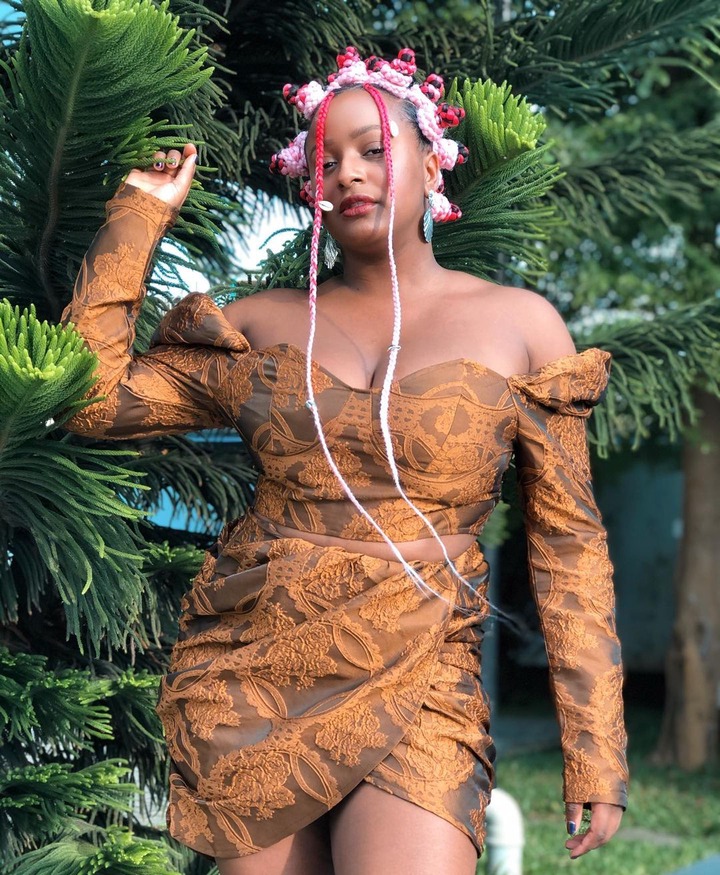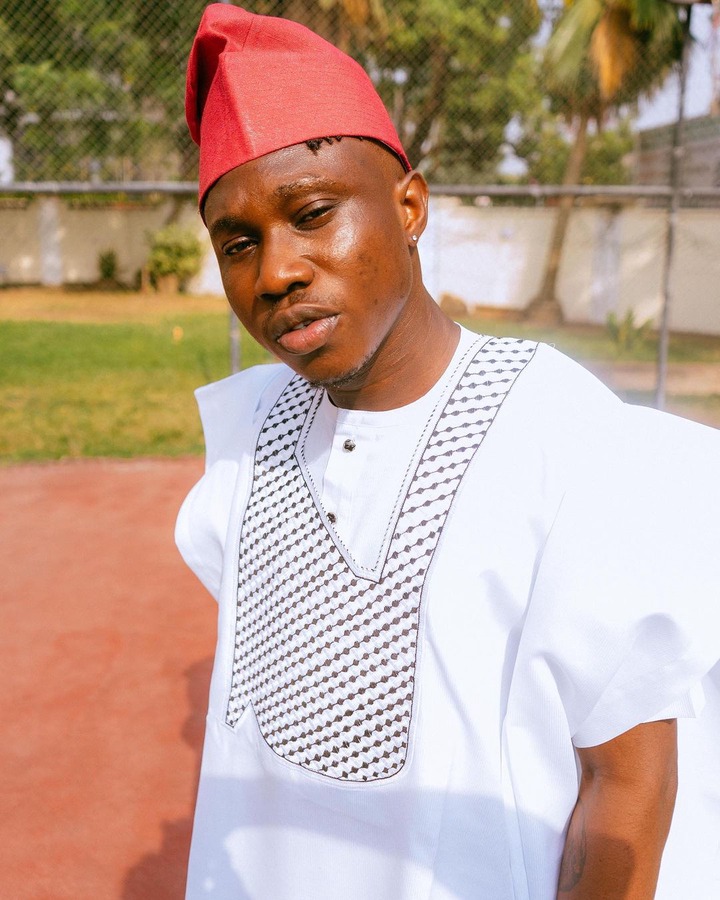 However, this was what the fan was making reference to in his reaction. And surprisingly, some other fans couldn't help but react as well, still inquiring about the same thing, and asking DJ Cuppy to tell them what really happened between herself and Zlatan. See some of their reactions below.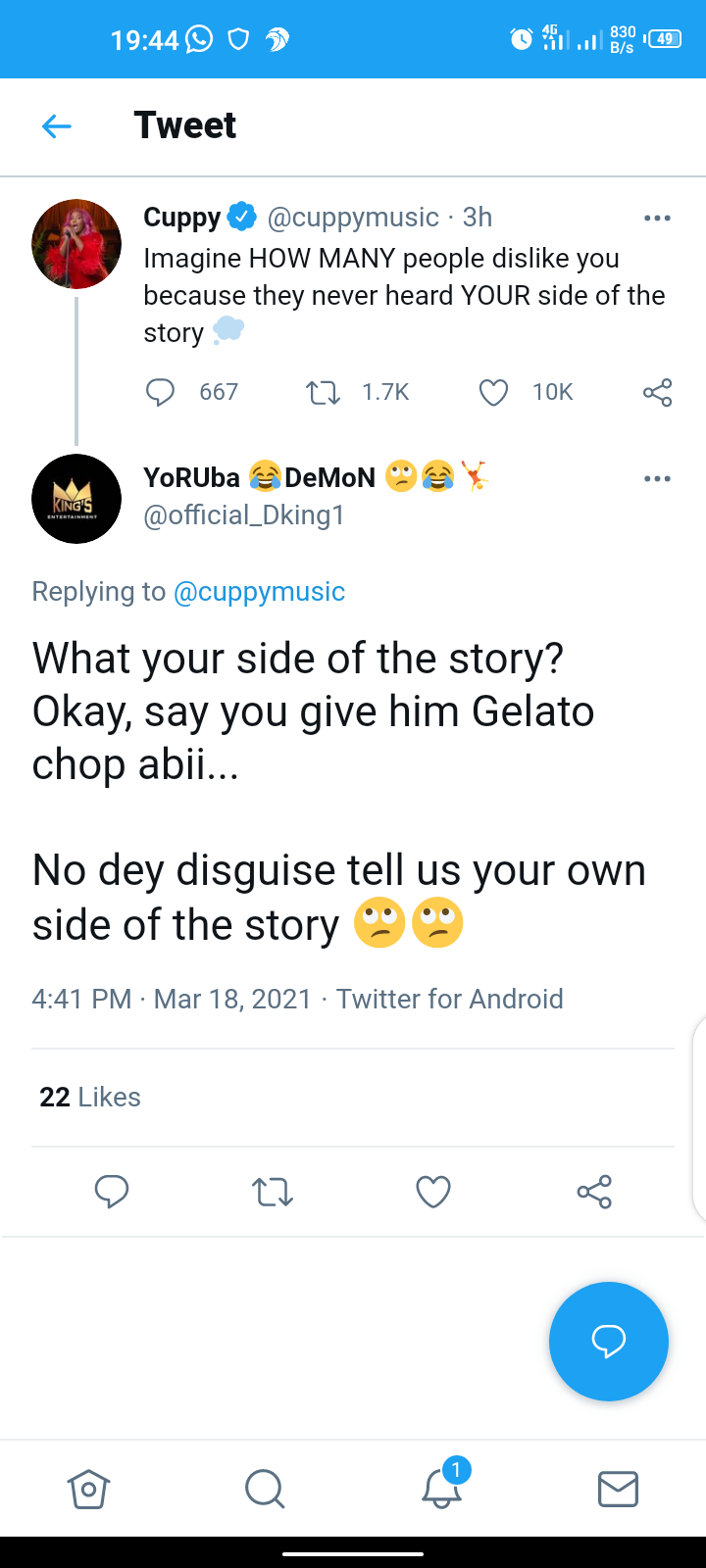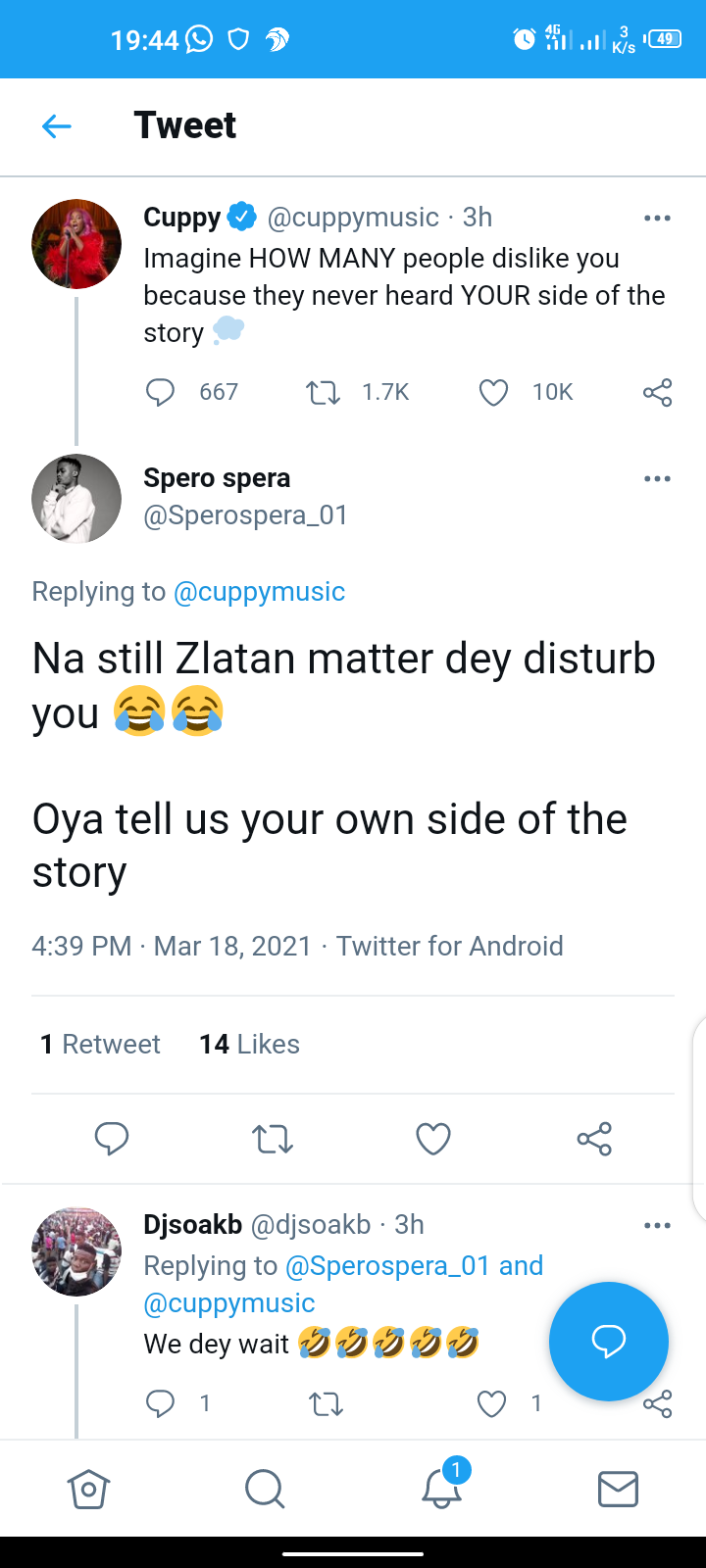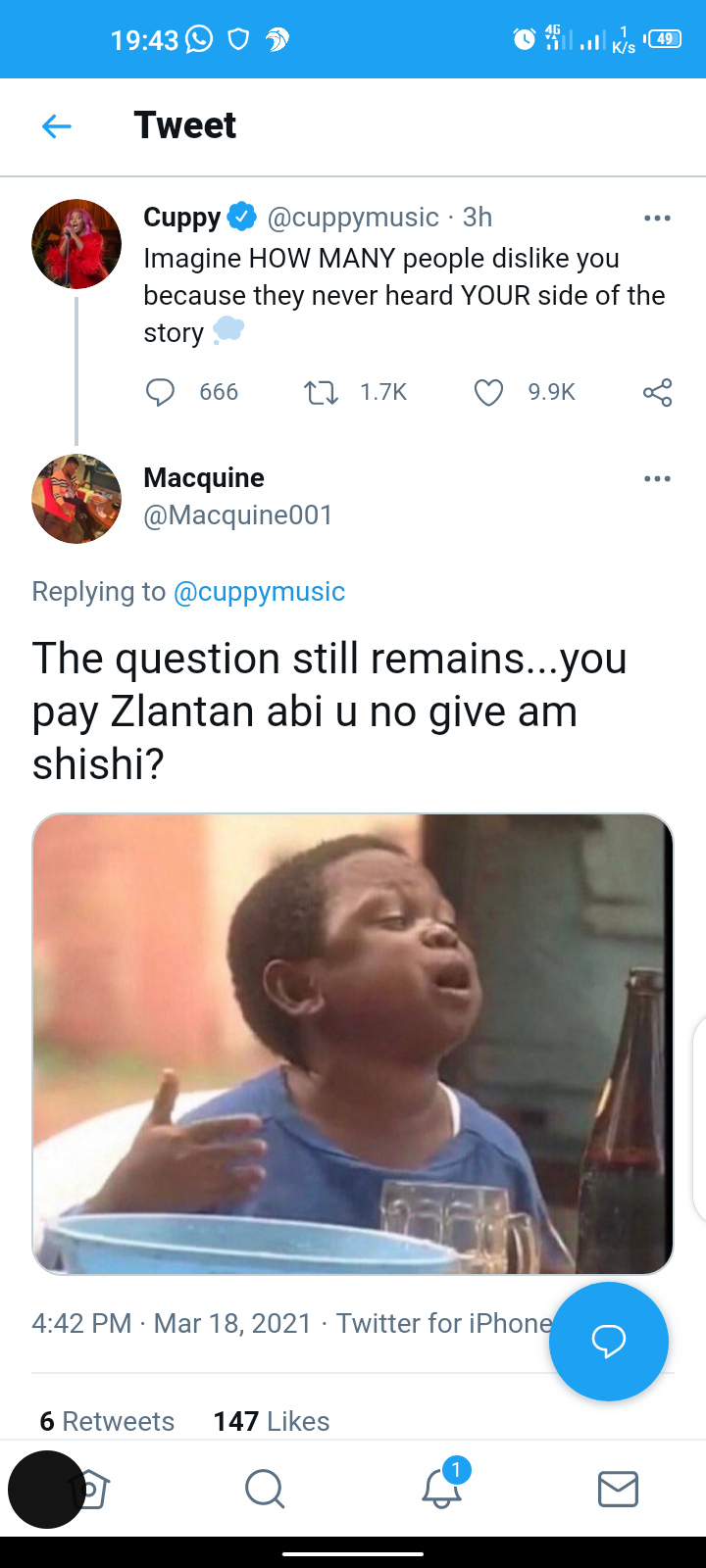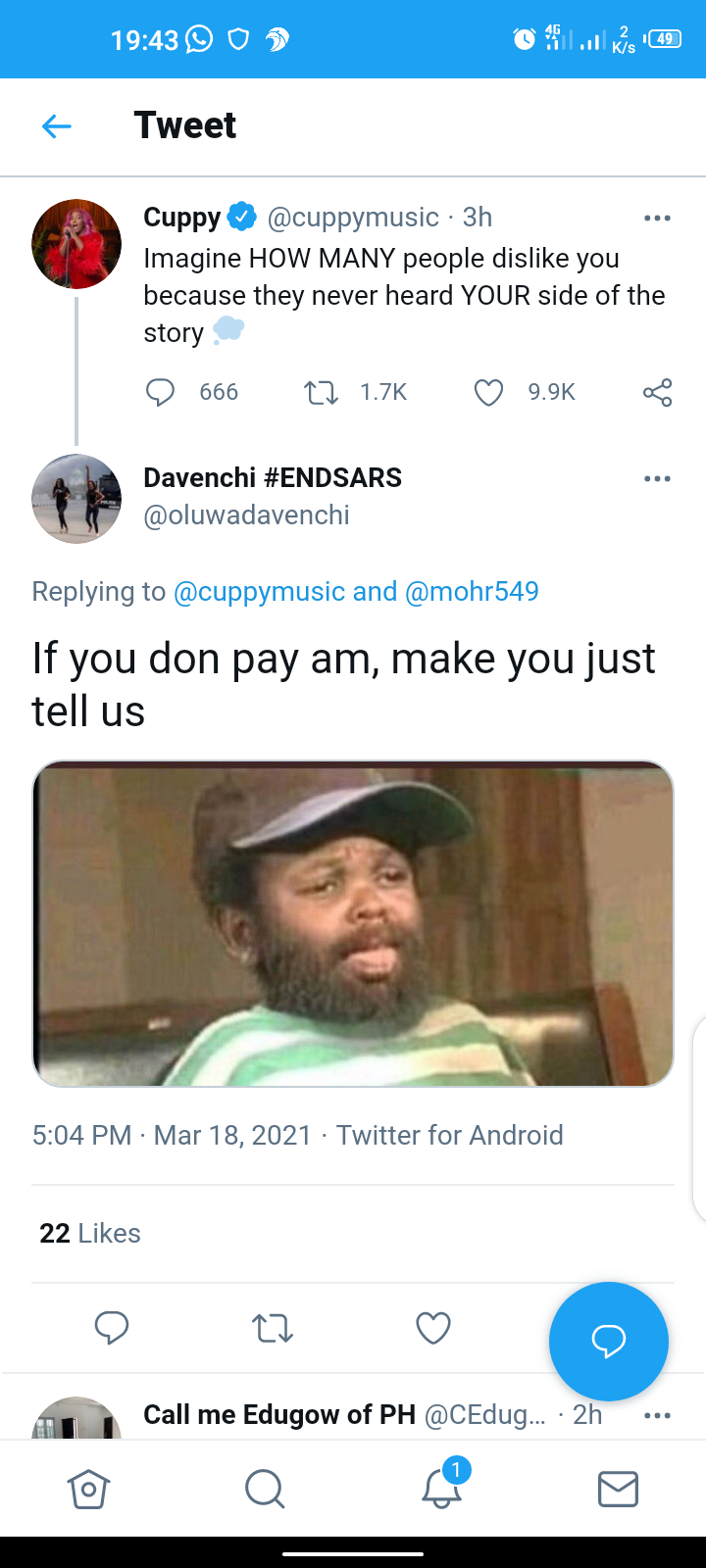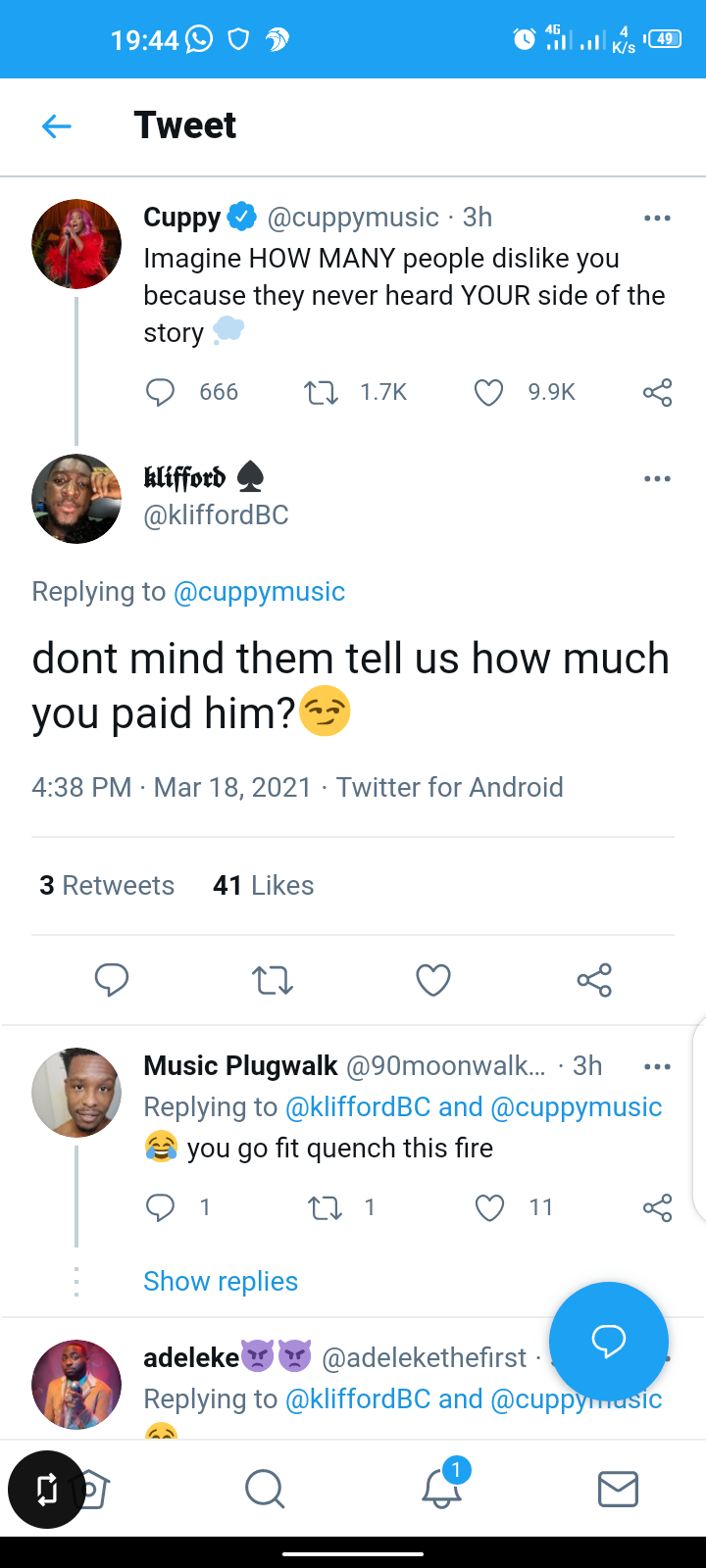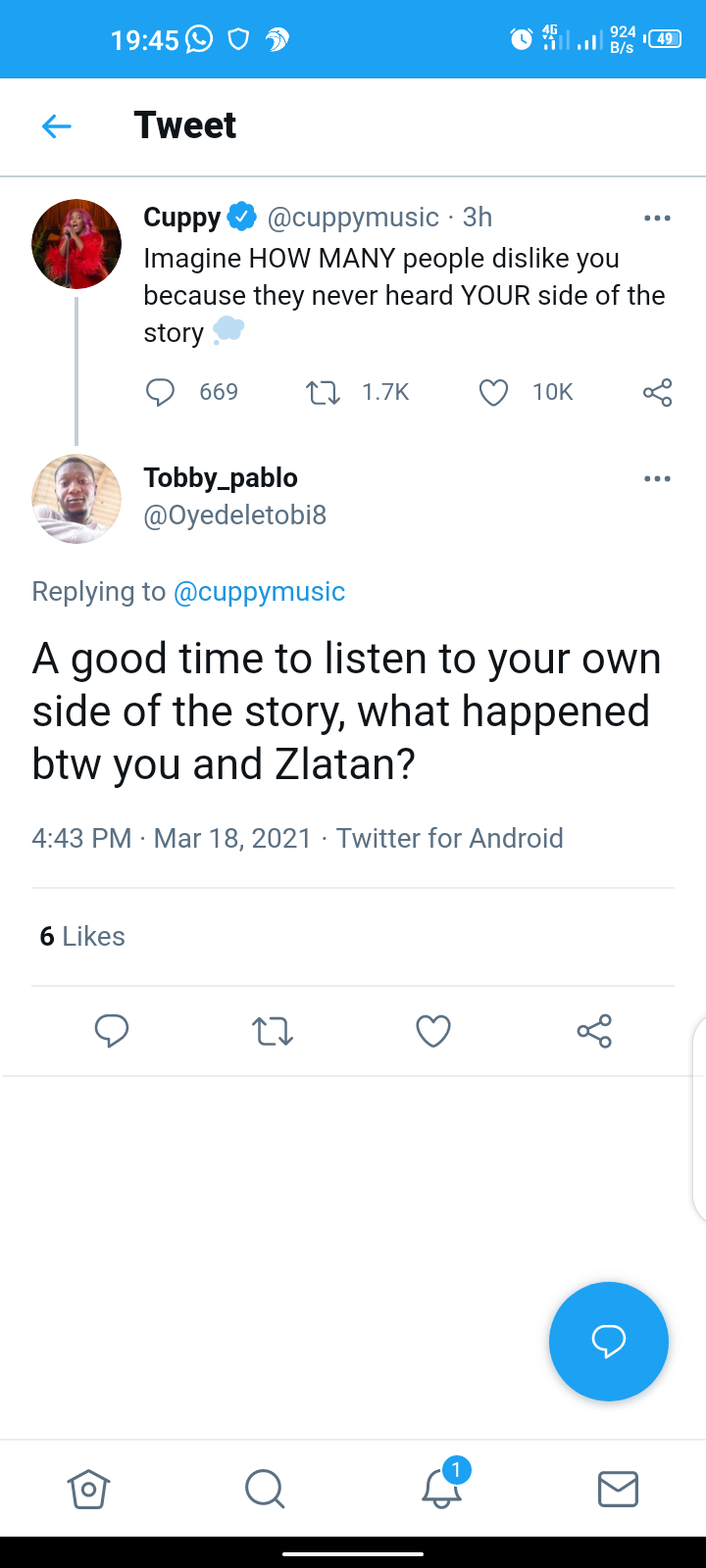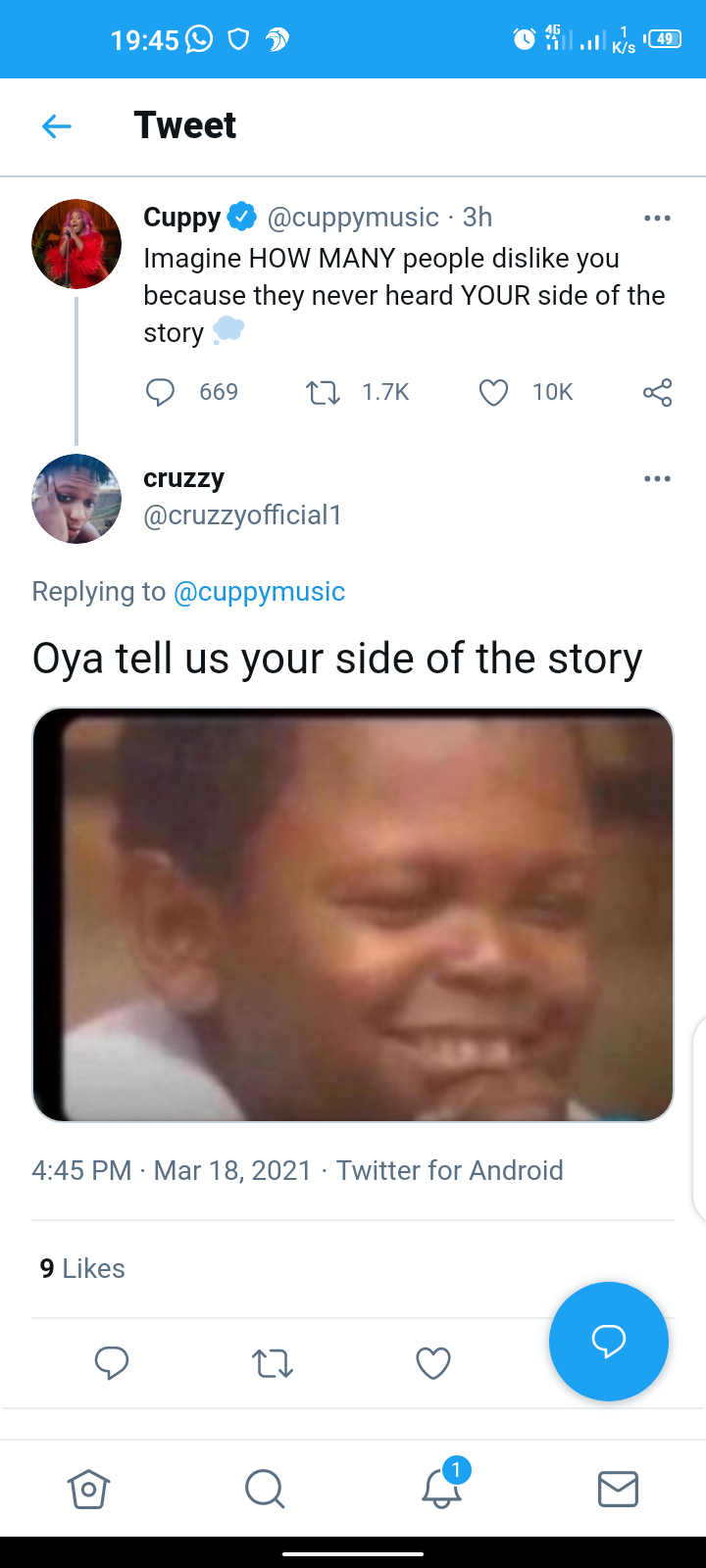 Content created and supplied by: __Adannaya_ (via Opera News )