Controversial Nigerian investigation journalist and blogger, Dr Kemi Olunloyo has cried out to her fans to pray for her following her battle with swollen legs and feet. 
Describing her pains, Dr Kemi in some tweets said she could no longer walk as she was bedridden. Thus, she needs to be hanging her leg up to allow for blood circulation. However, she assured her fans that she would be tweeting from the sick bed at least, three times daily imploring them to pray for her.
In an earlier tweet made by one Bolaji Cole, an assistant to Dr Kemi, Bolaji remarked that Dr Kemi was admitted in a Lagos hospital for foot surgery and would be going on a medical leave until she recovers.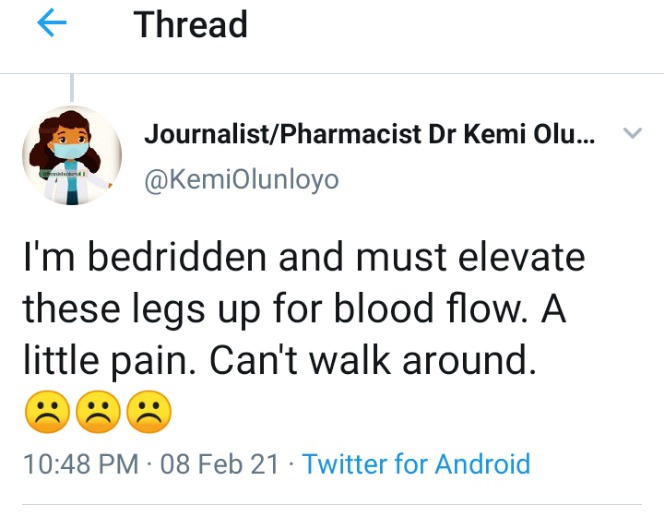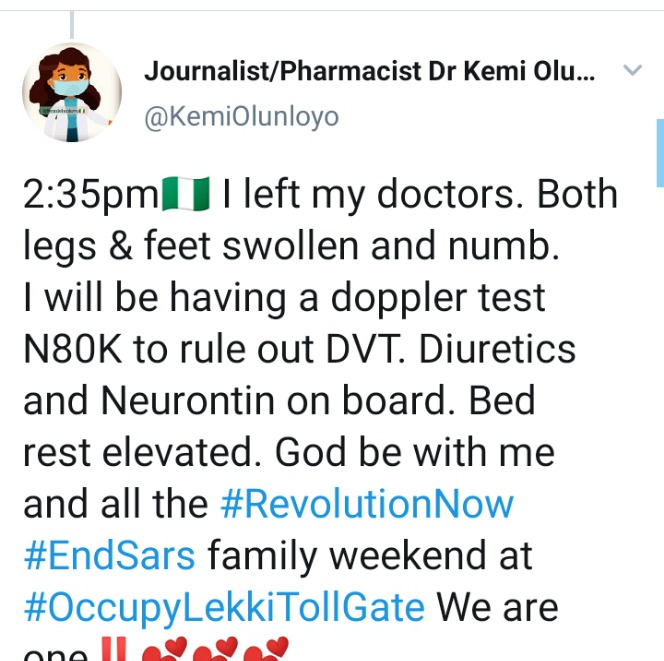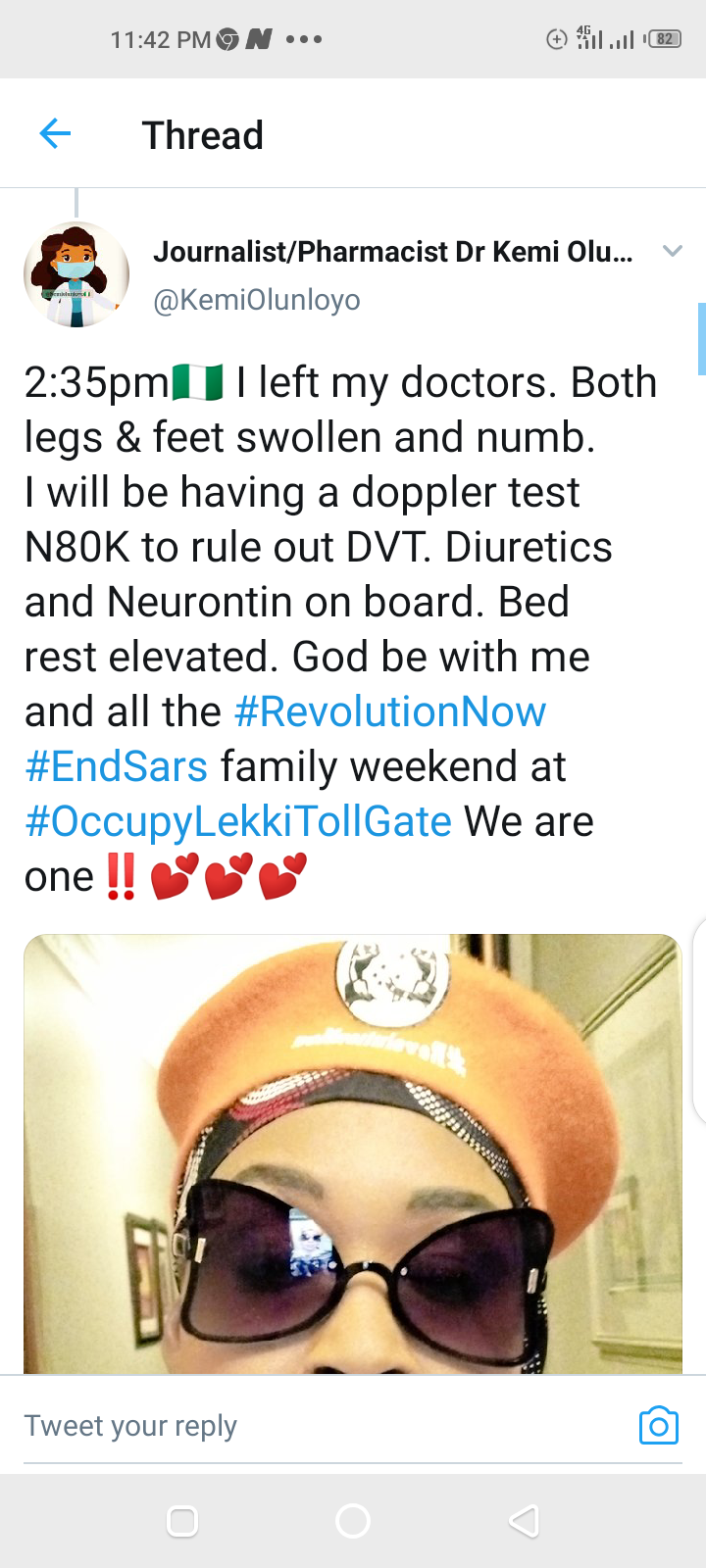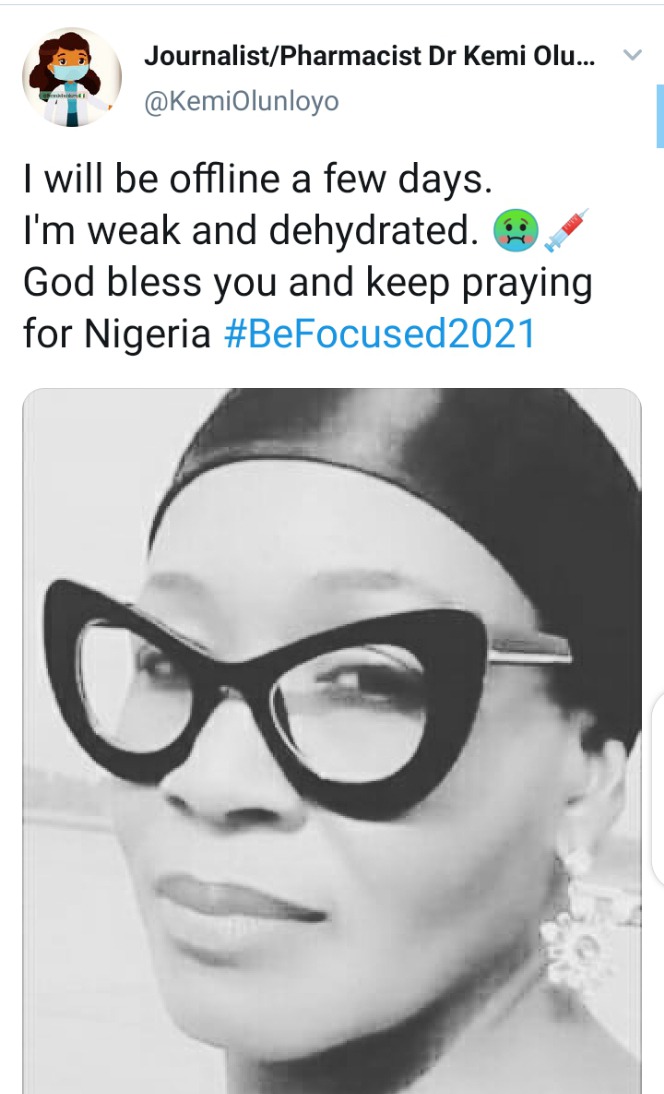 Her swollen feet and legs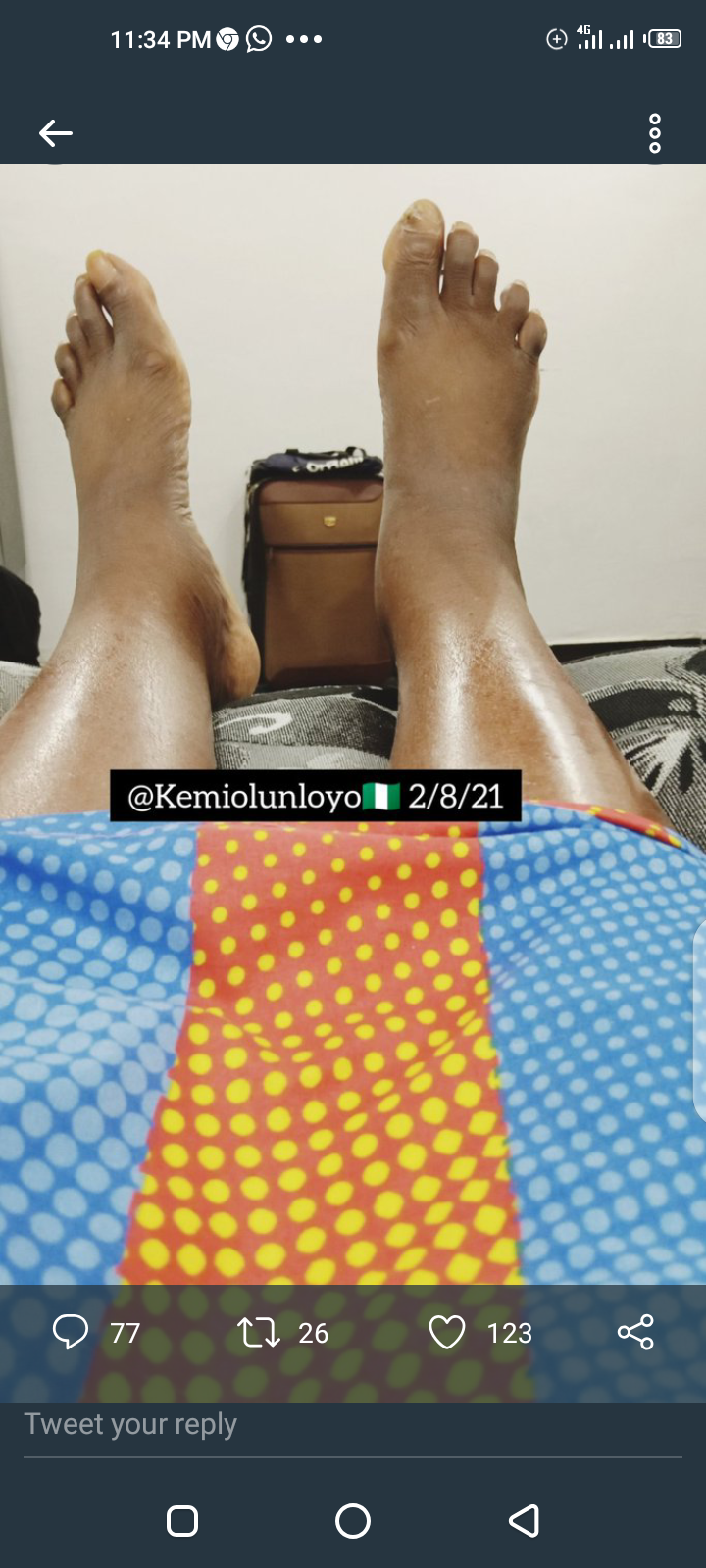 Dr Kemi Olunloyo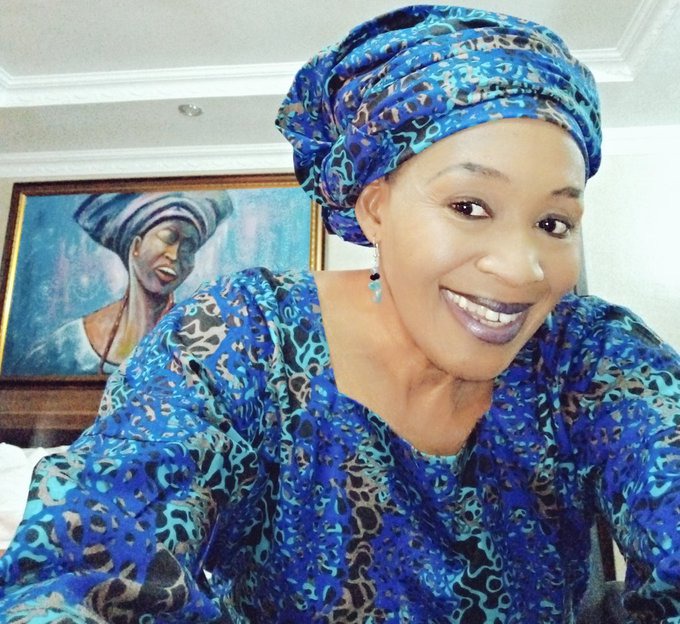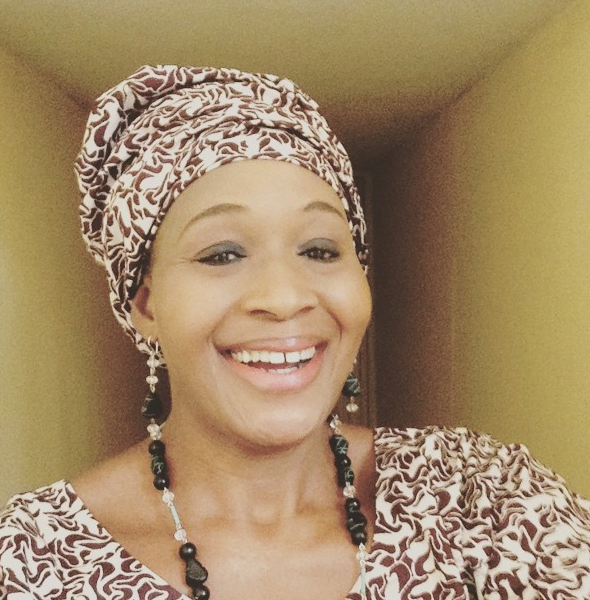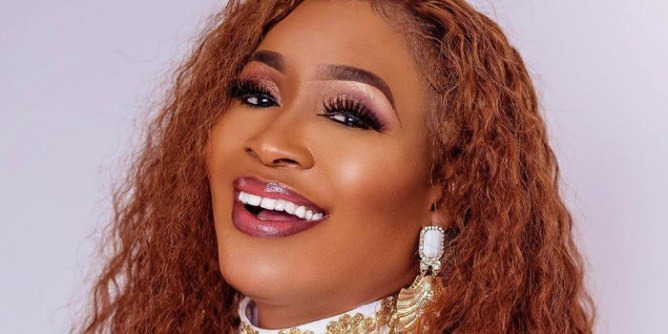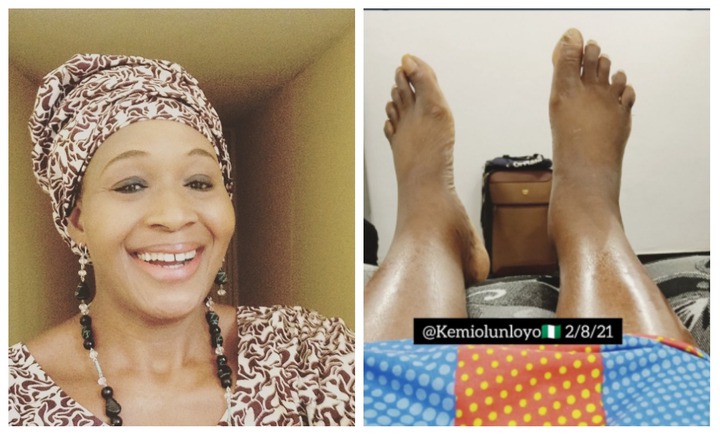 Despite her brashness and controversial nature, her fans didn't hesitate to pray for her. They wished her speedy recovery. I am also joining them to pray that God perfects her healing. Speedy recovery Dr Kemi. Please, just say one word of prayer for her too. Thank you!
Reactions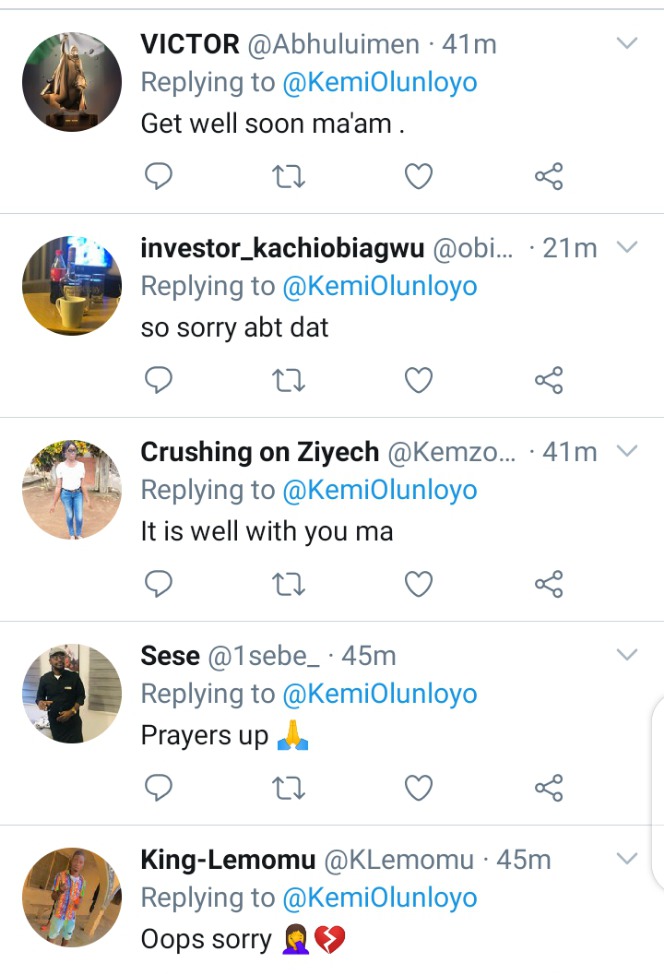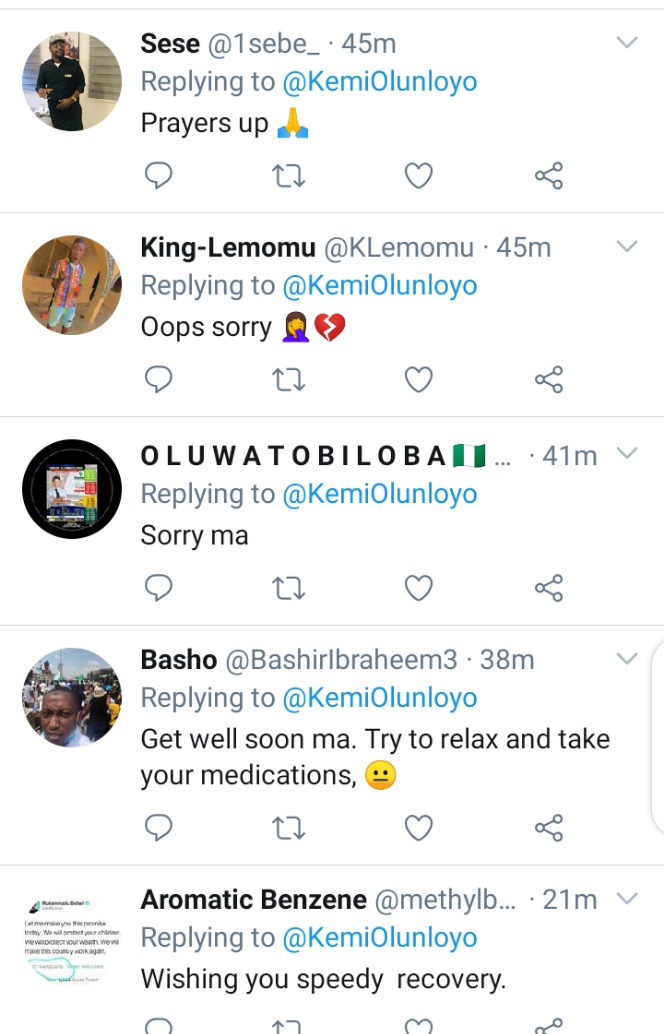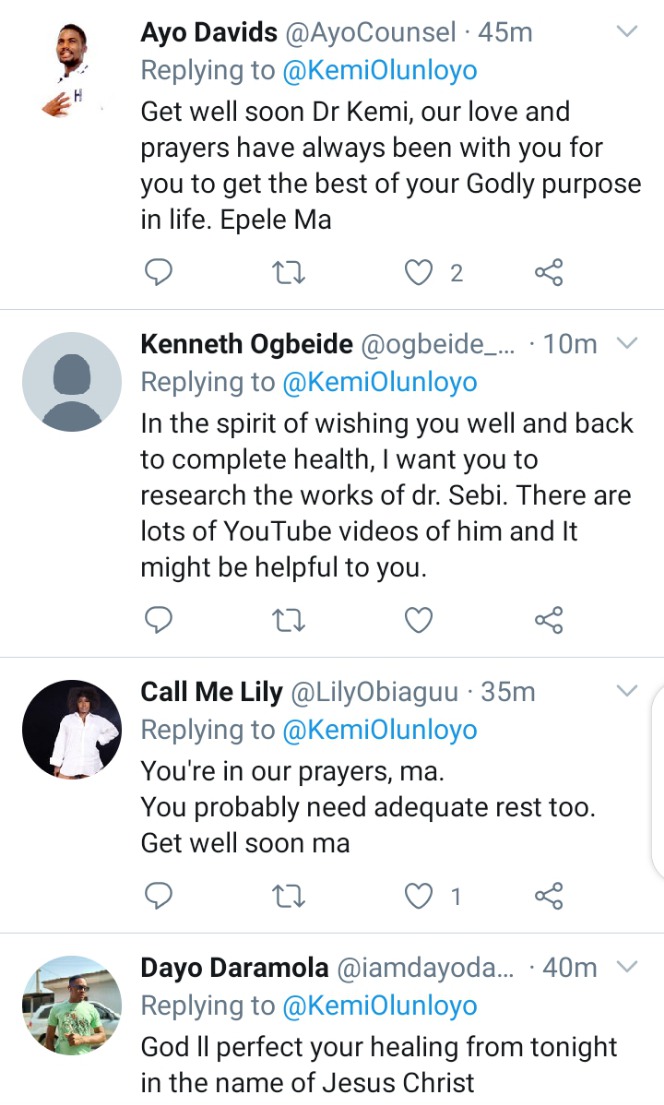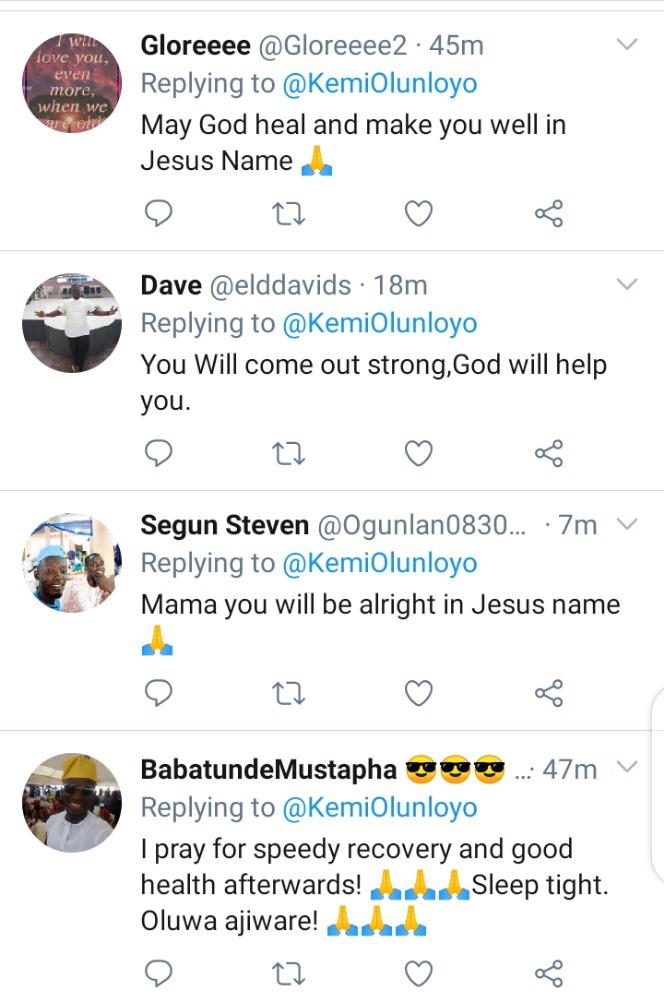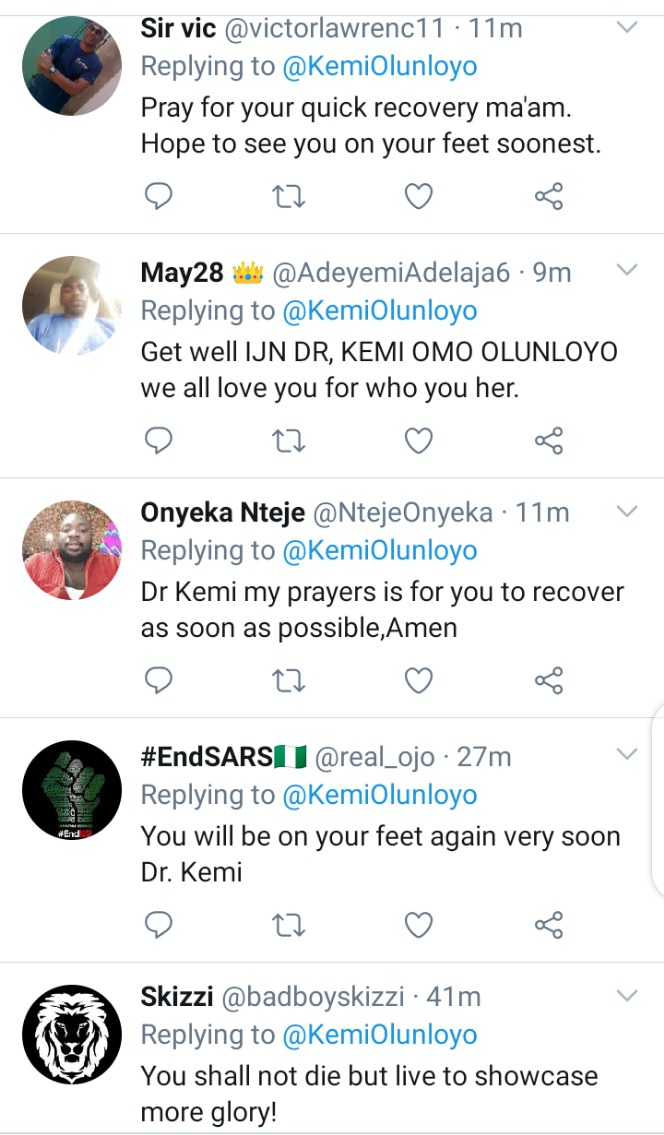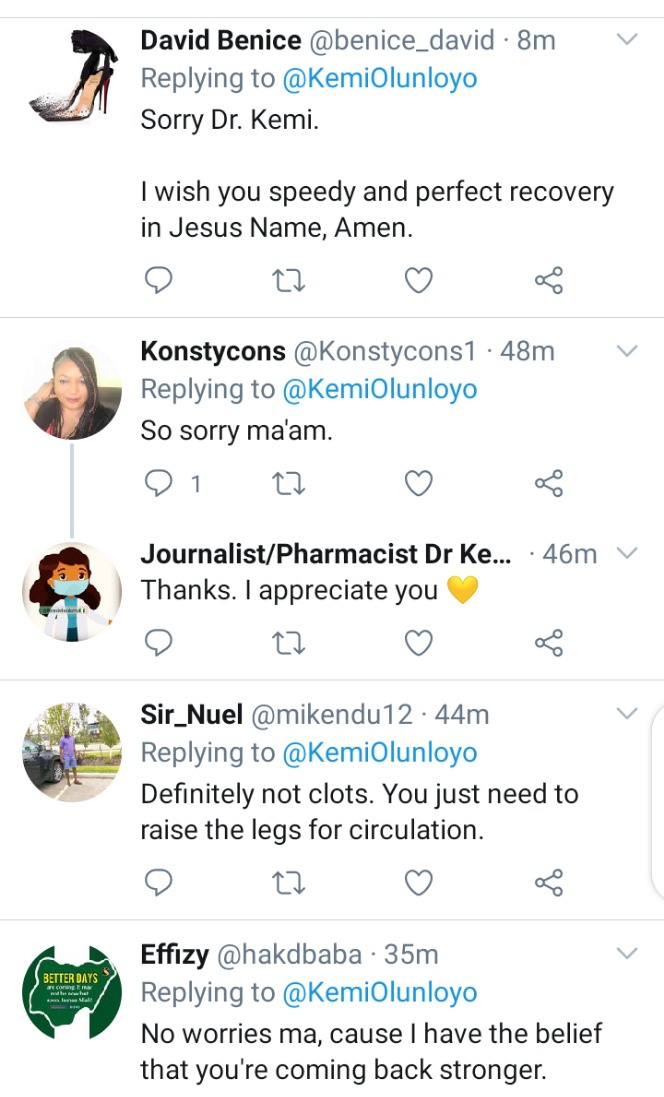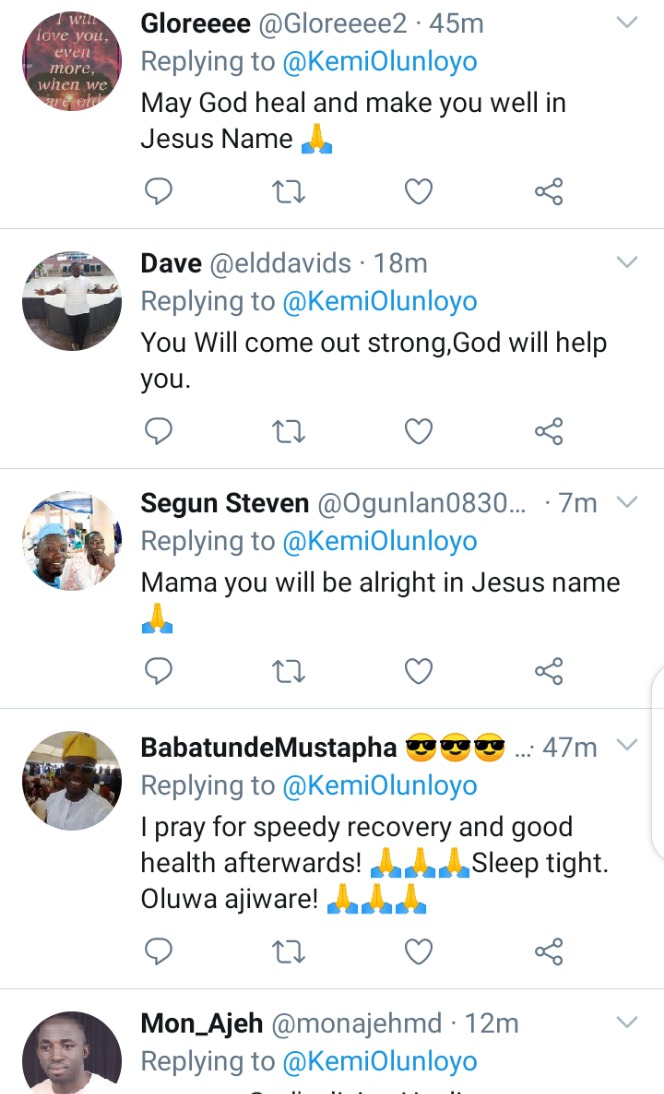 Content created and supplied by: Chinachrisikenna (via Opera News )