In this article, I have compiled different funny Memes that will brighten your day. We all know sometimes that we may be stressed and this can lead to depression. These memes will make you laugh till you forget your sorrow. Please don't forget to like,comment and follow me for more updates.
This memes are made just for you so enjoy reading it and laugh to your heart content. Scroll down to read them. Don't enjoy it alone, share it.
1) Can you recognize davido in this throwback photo. If you can mention the alphabet in the comment box.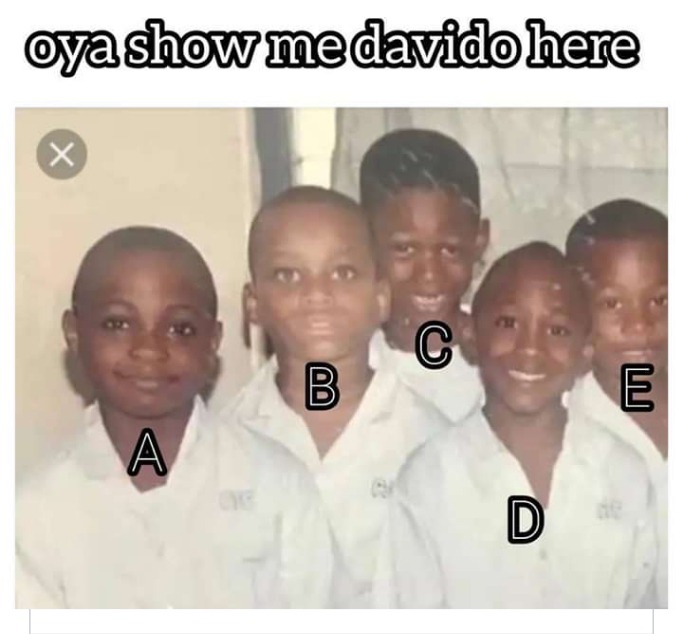 2) We all know sometimes that getting married can stress you and make you look older than your age. Check out different phase of women.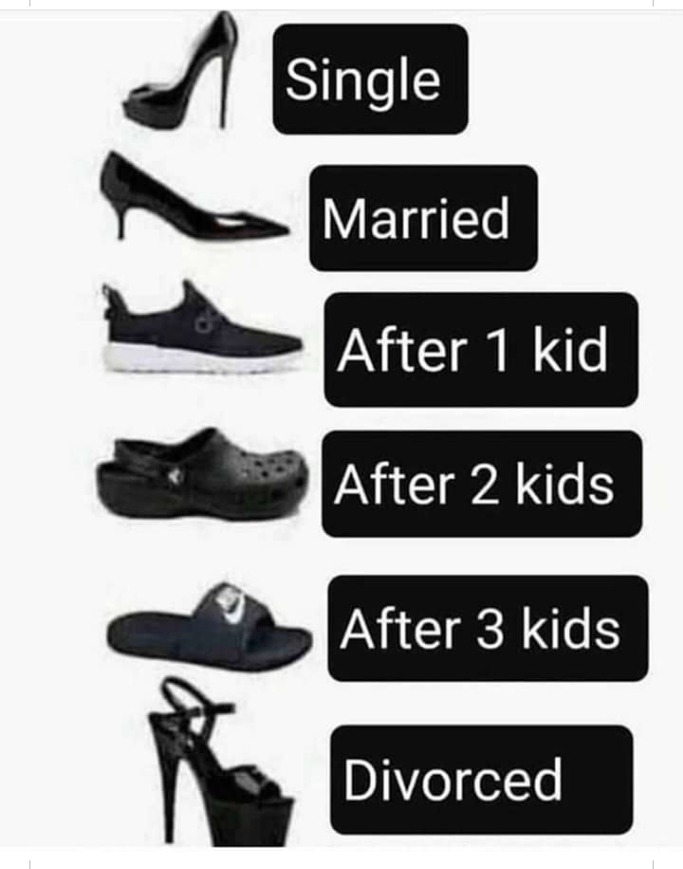 3) A guy is trying to propose to his girlfriend. We all know that sometimes, men try different means to impress a lady but this is way too far.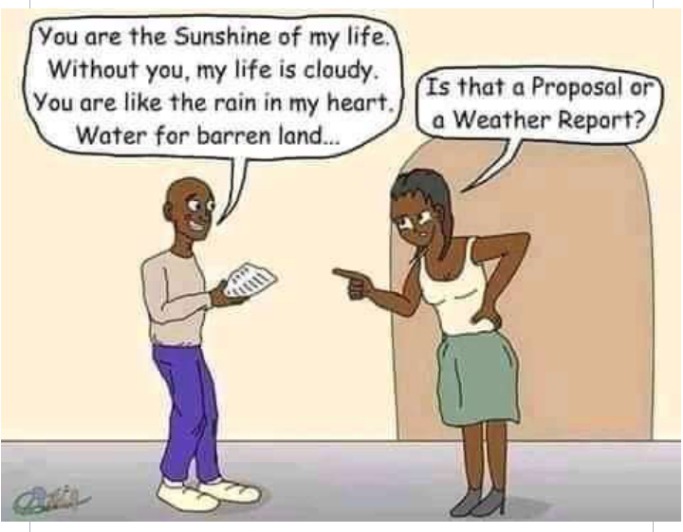 4)There are some common slangs we Nigerians use. Some of them may sound weird to foreigners. This is the case of the oyibo man.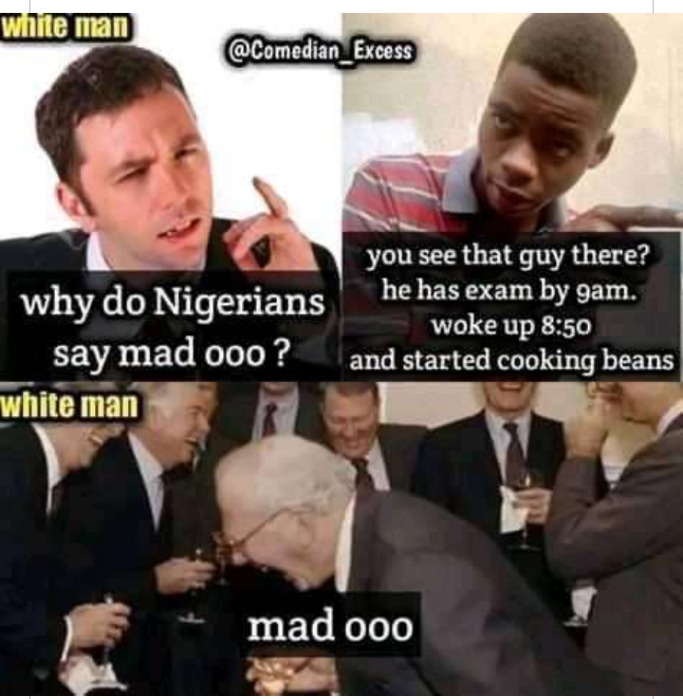 5) And ugly teacher is telling one of his students to read what was on the chalk board. Do you think the child should really read it as a born again christian he claimed? Comment to give your opinion.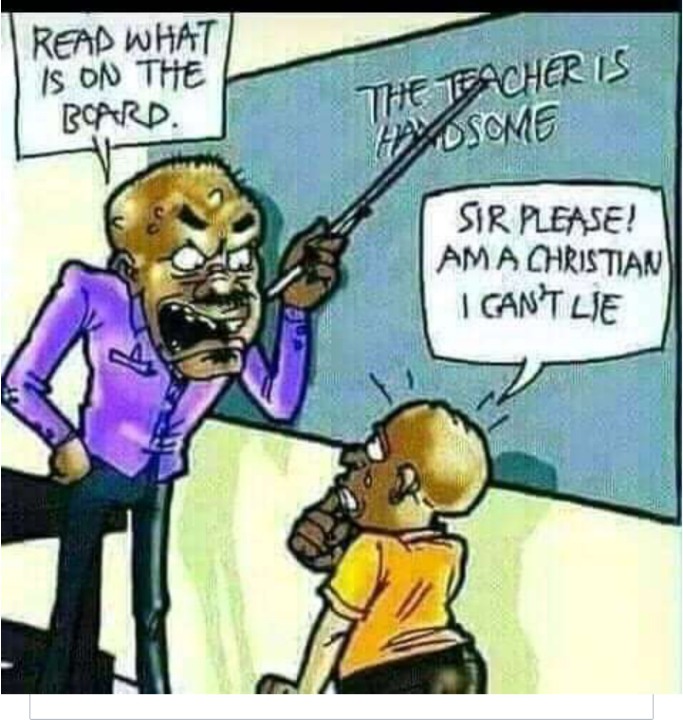 6) Some of us are scared of dogs. Entering this house is like going for a suicide mission. If I was the one asked to enter, I will refuse to go inside the compound.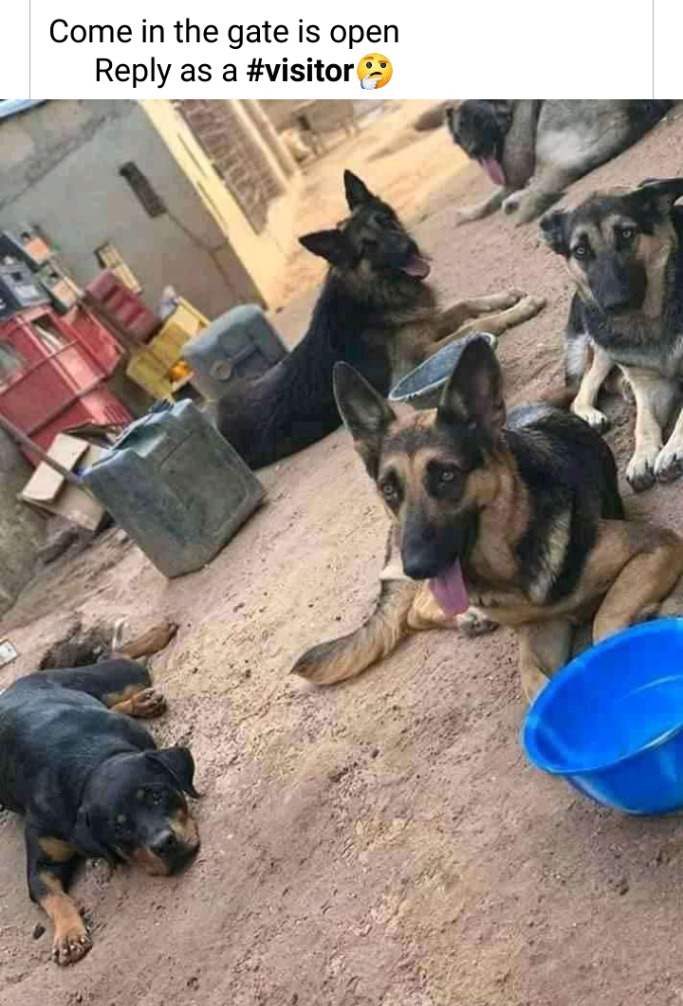 7) This guy does not know the God he serves. You cannot serve two masters, choose one. Ogun and Jesus christ are not the same thing. Choose one.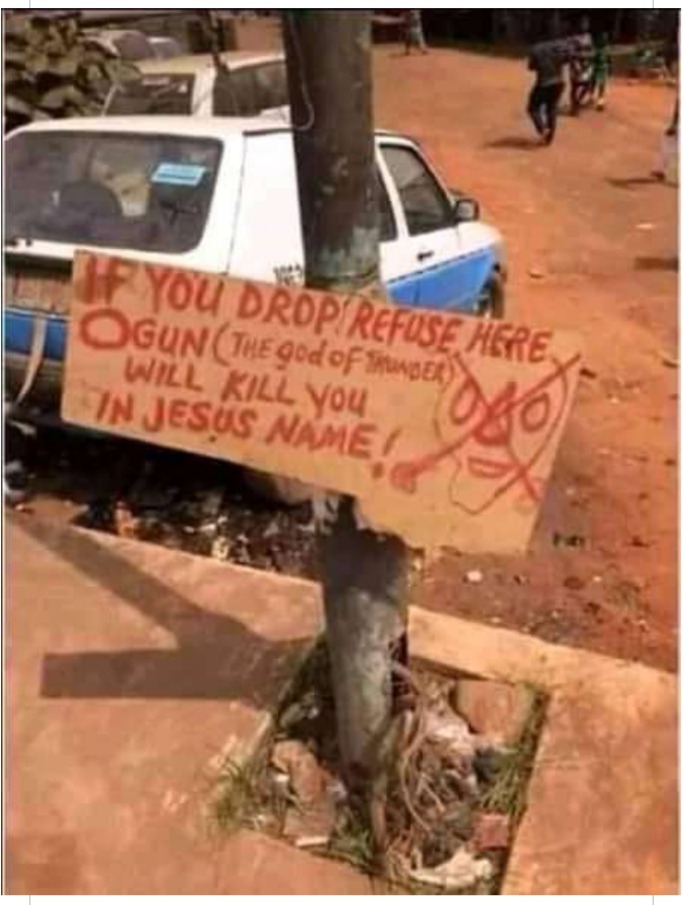 8) Question asked by a friend the true definition of love and death. I agree with the other friend. This is indeed the true definition.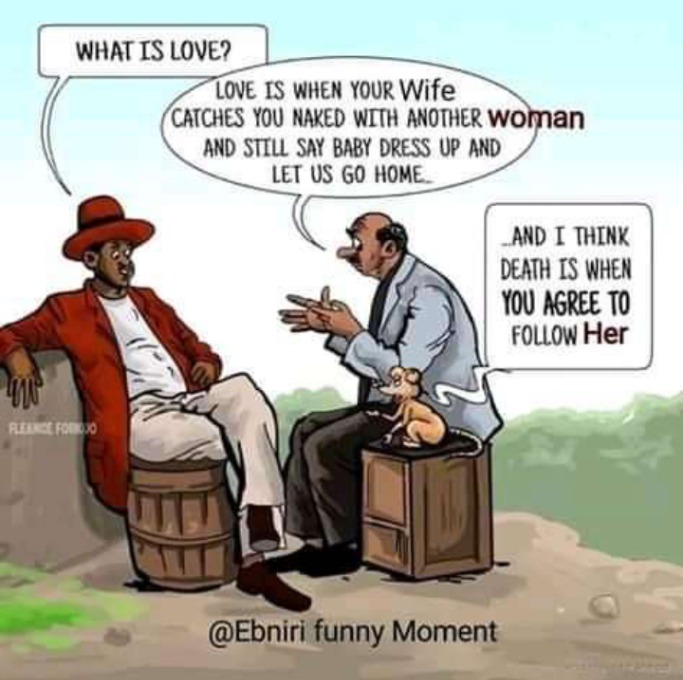 9) Imagine someone implanting a diamond in his forehead while some people are homeless and starving. God will help us. The other guy's reply was a savage one. He should guard his life now.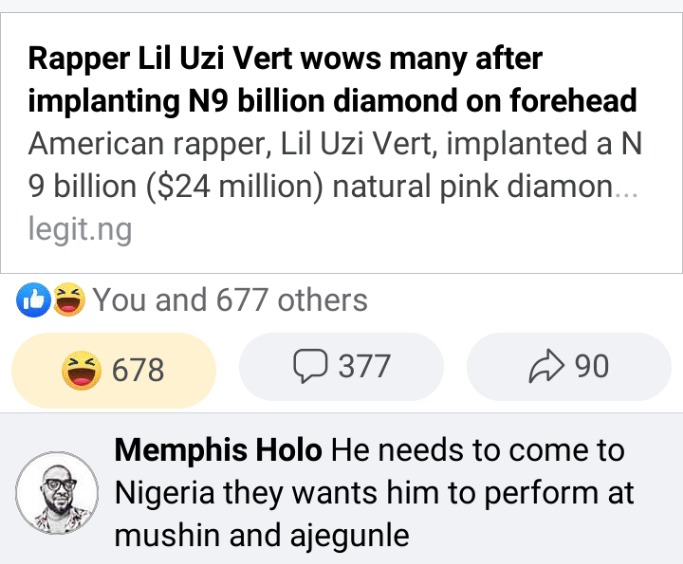 10) The both of them are confused. The thief said he was going to shoot every single person but they got the wrong translation .So funny.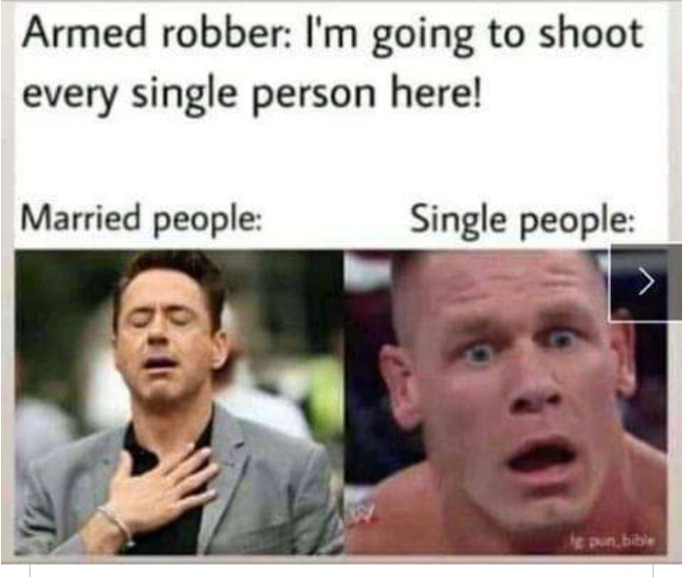 11) He prepared well for exam but unfortunately, he met the surprise of his life. Just question one he could not answer. Life is unfair.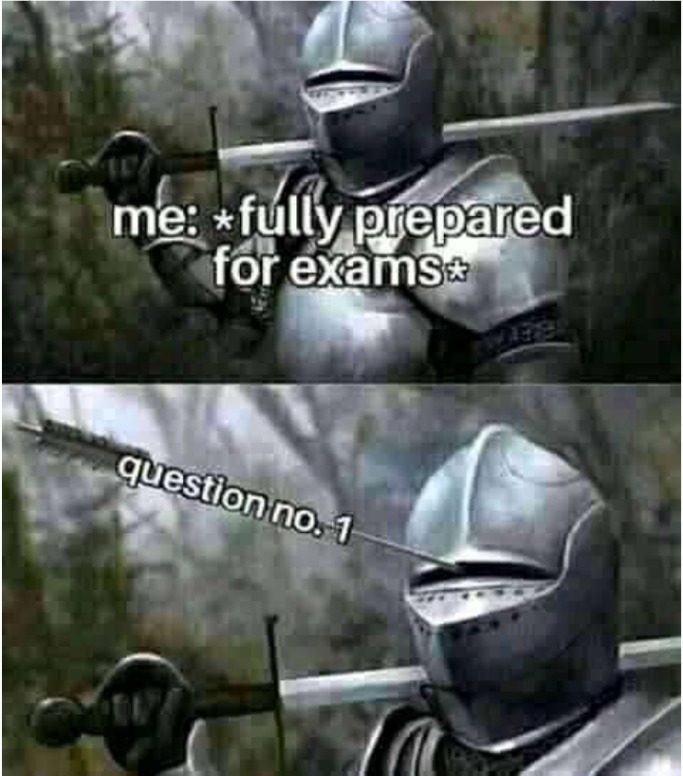 12) I am sure that the monkey is dead by now. Lesson of the picture is you should be careful with what motivational speakers tell you.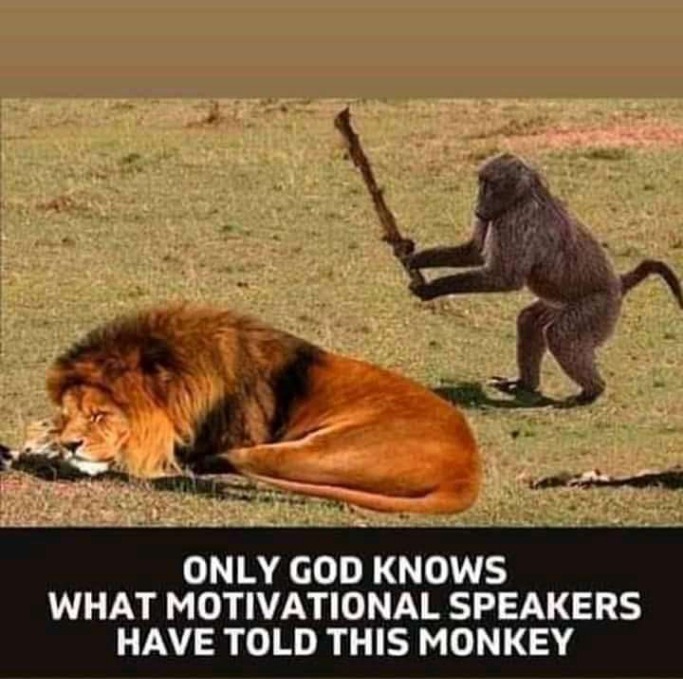 13) This guy is known for always crying in Menes. See the latest version of him crying while cooking plaintain.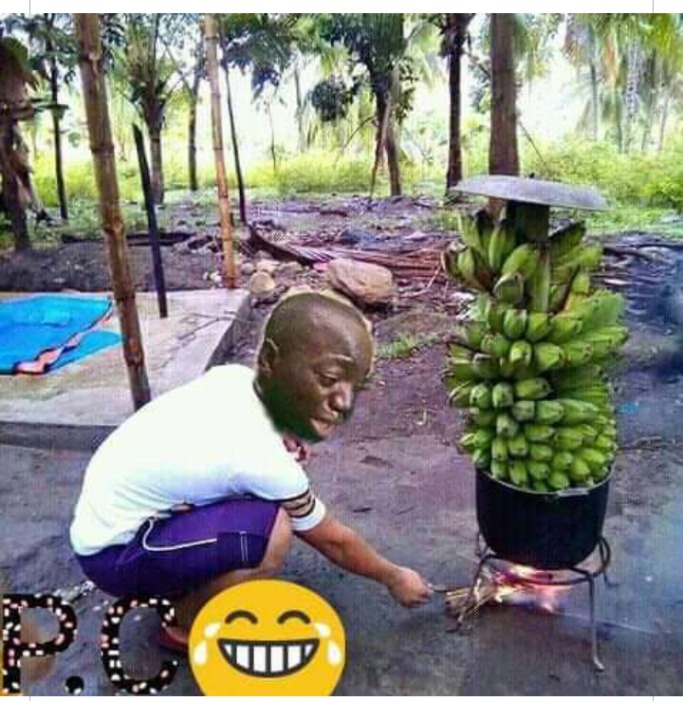 14) This marriage cannot last at all. The pastor was not meant to go ahead with the marriage. See the funny face of the groom. I guess they were forced to get married.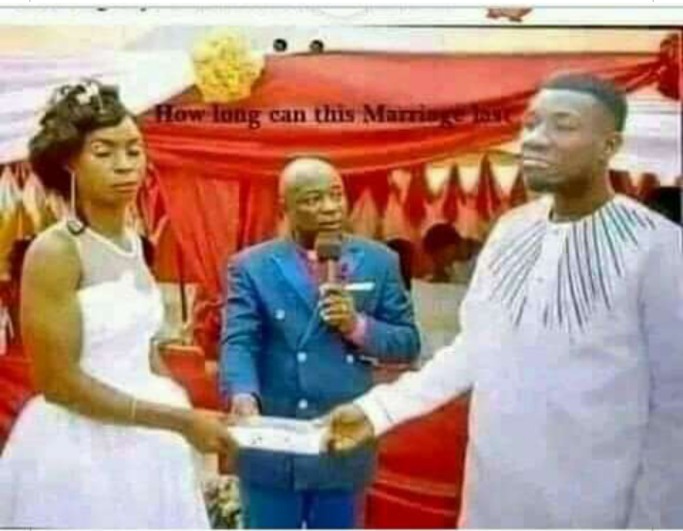 15) He bought a car and the next thing he heard was people talking about the car. The tension is enough to cause instant death.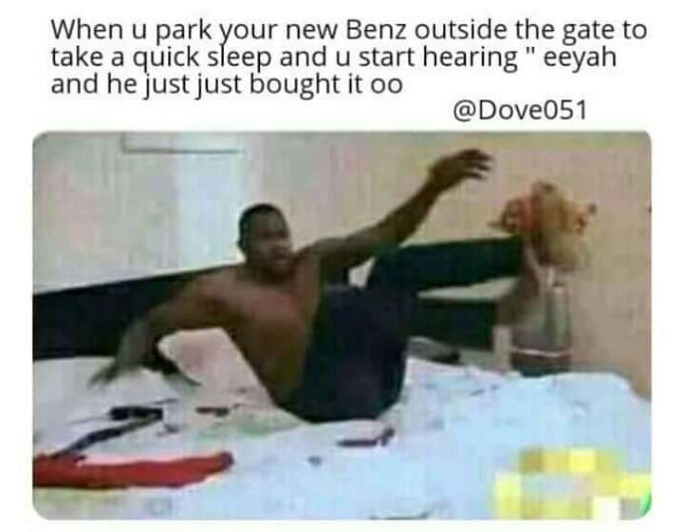 16) This is for Facebook free users mode. I am sure that one day, you guys will see this message.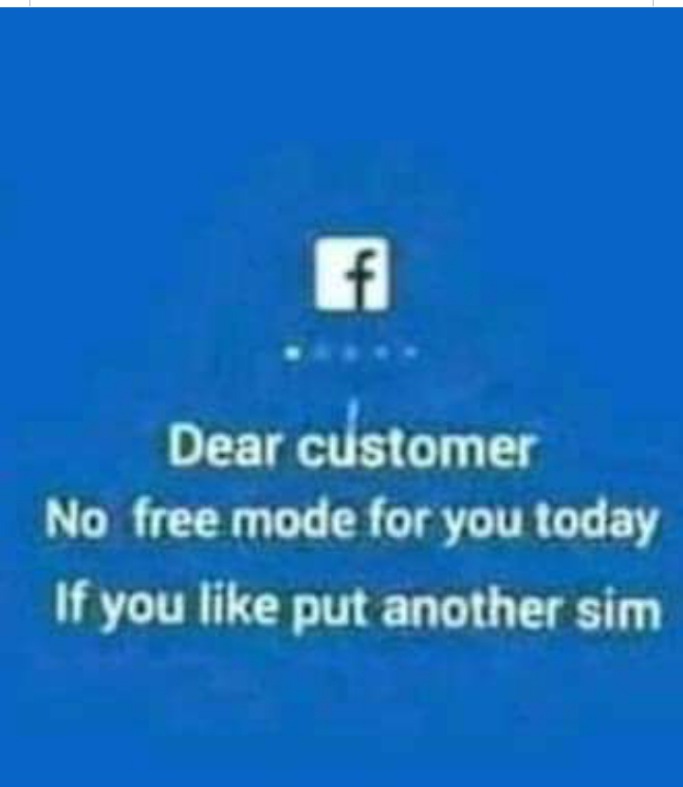 17) To all of us that do not have vals, cheers to us. Don't worry, this is not the end of the world.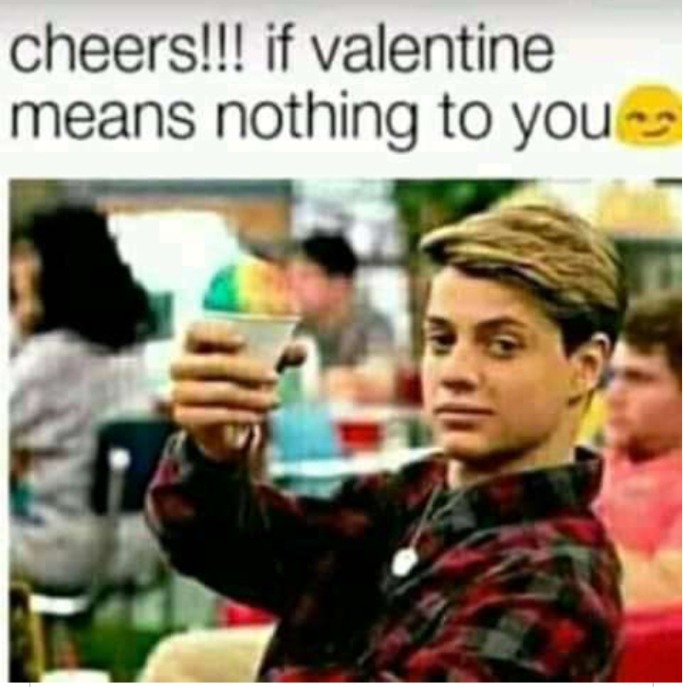 18) This guy snapped pictures with a goat and asked this question. The Both of then looked alike.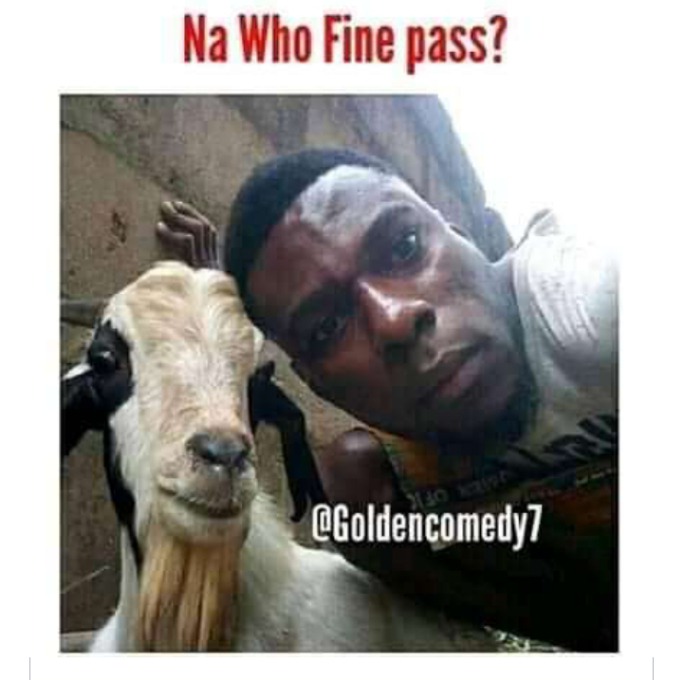 19) Hulk plus black widow gives you the princess in the shred movie. This is hilarious.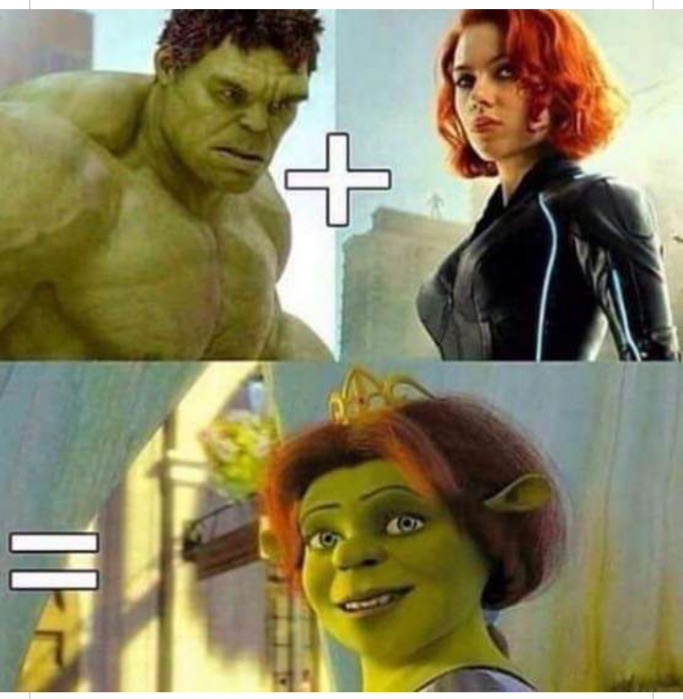 20) I can't believe he wore this clothe out. Padlock all over his suit. This is funny, Fashion is indeed madness.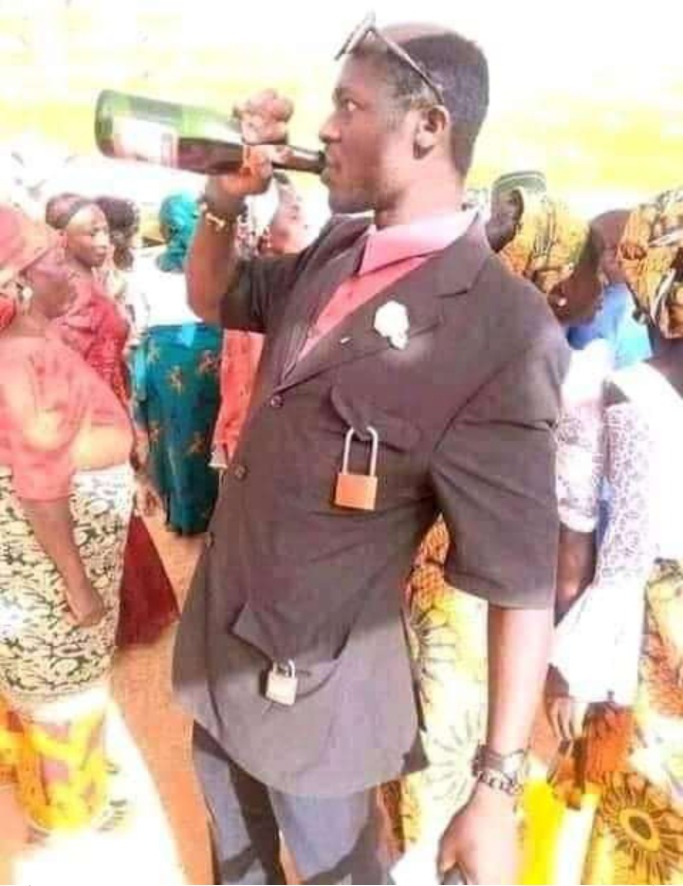 21) This occurs in the examination hall. To whom it may be concerned, I am sure that you guys know yourself.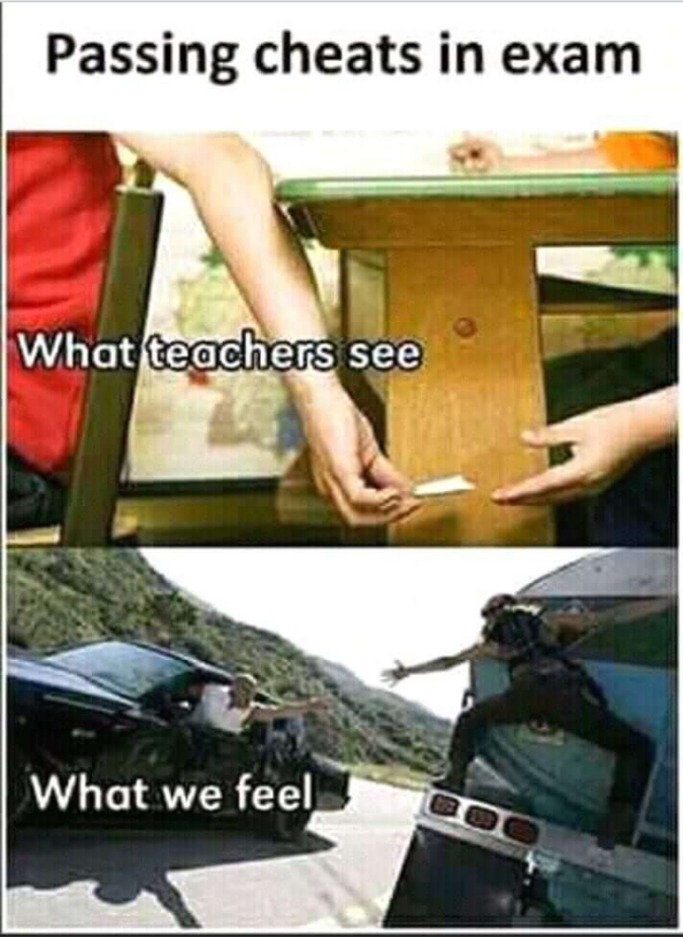 22) A word of advice turned to a suicide death for someone. Fools tread where angels fear to tread is the case of the guy who was in air and was just learning how to be a pilot.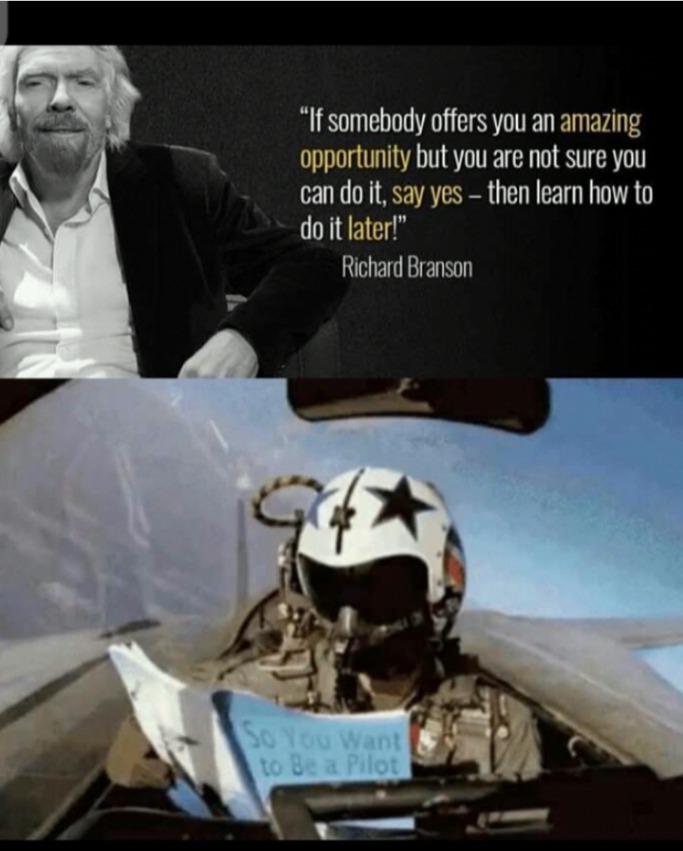 23) A guy trying to make his girlfriend happy. See his boxers, I am sure he inherited then from his ancestors. He is deceiving her.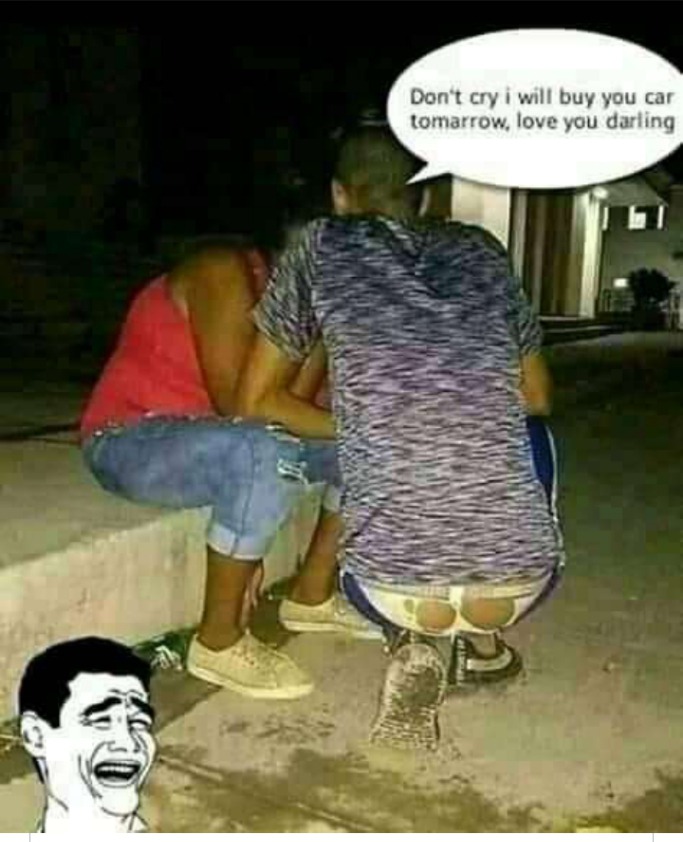 24) They were sent to hell but they wanted to sneak into heaven. They think they are still on earth where security men sleep.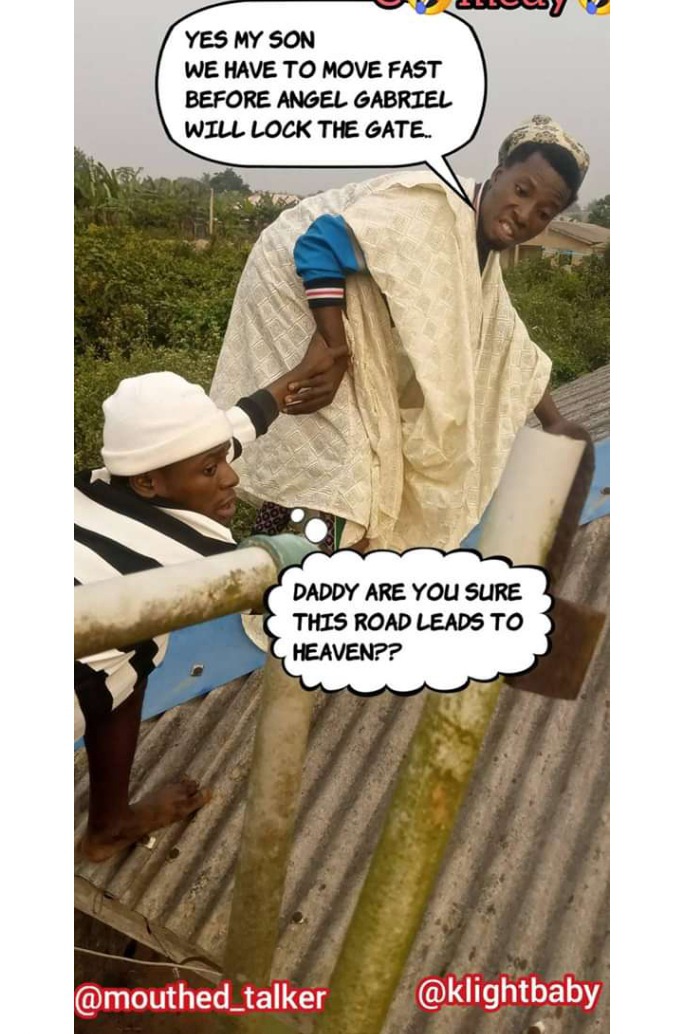 Content created and supplied by: Vickie5 (via Opera News )