Big brother naija season 5 (lockdown) winner,Laycon has been rumoured to be in a secret romantic relationship with Vee (a fellow ex- housemate of the Big brother naija lockdown).Although,the rumour have not been confirmed,but we believe that soon the truth will unfold--as they give us a trial to follow with their social media dramas.While in the house,the duo were good friends;and share common interest and love for music--despite Vee's romantic relationship with another male housemate.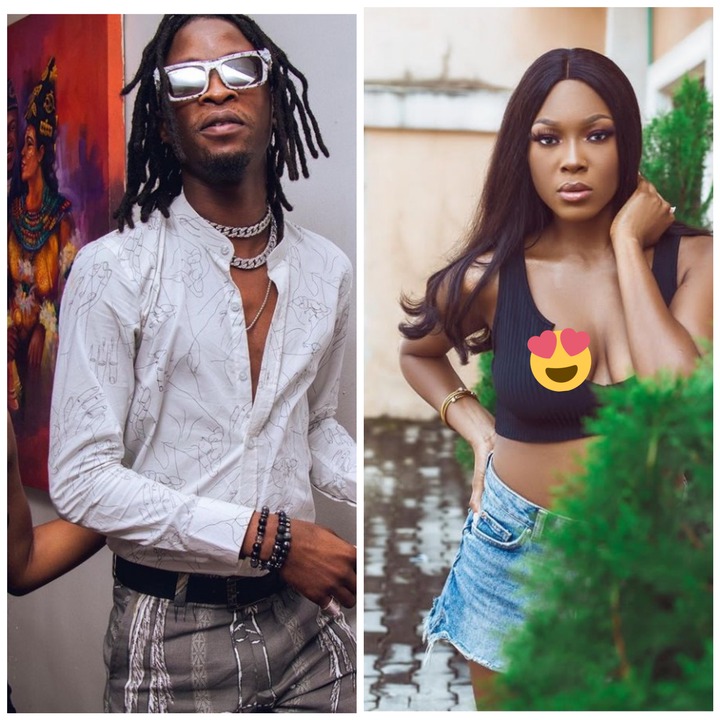 Few minutes ago,Laycon uploaded a video to his new single "Fall for Me" on his official instagram handle .Vee could not hold back her reservation seeing a new girl rock Laycon in the video,as one could sense the shock in her reaction .As caption to the video,Laycon wrote,"I shoot shots,shey you see the catapult .I am shooting Fall For Me.Shots at fine girls today.Where are the fine girls?"
Reacting to this Vee wrote,"Another girl again?(adding a cry emoji which means she was not happy). We all know Vee as a blunt and straight-forward person who does not paint her words or feelings to soothe anyone ,but drops it hot-minded or they way she feels.
Seeing Vee's reaction Laycon replied her,"No time" (With black angry emoji's which hints that Laycon could be angry at Vee)
If you wish to see the video,kindly click the link below.
https://wwwa.instagram.com/reel/CMhfRBtD3mQ/?igshid=vbe7dgpequ2m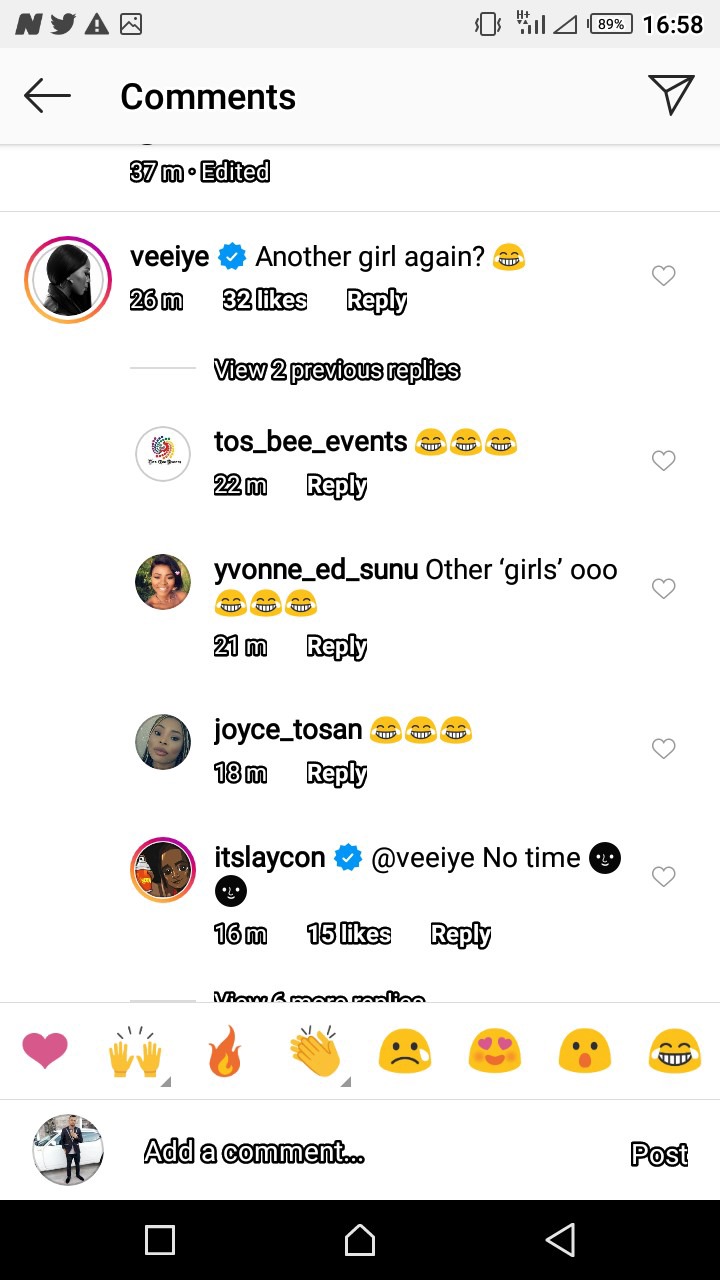 Opinion; I strongly believe that Vee and Laycon are having a secret romantic affair.Since Neo and Vee are not so compatible,but Vee and Laycon share common interest and love for music. Music is one thing that draws unity and creates a bond between people .And i believe,that has happened between Vee and Laycon.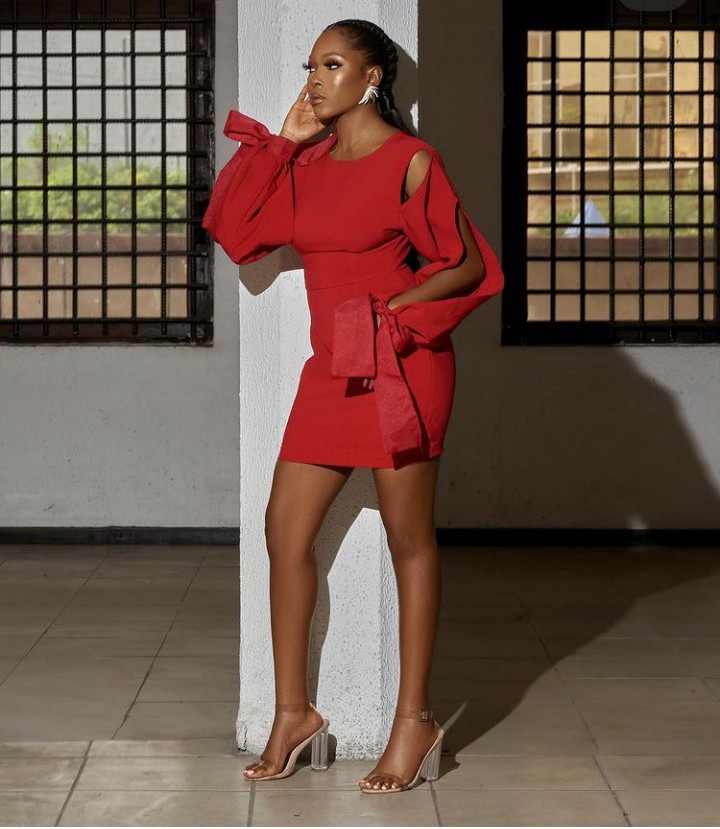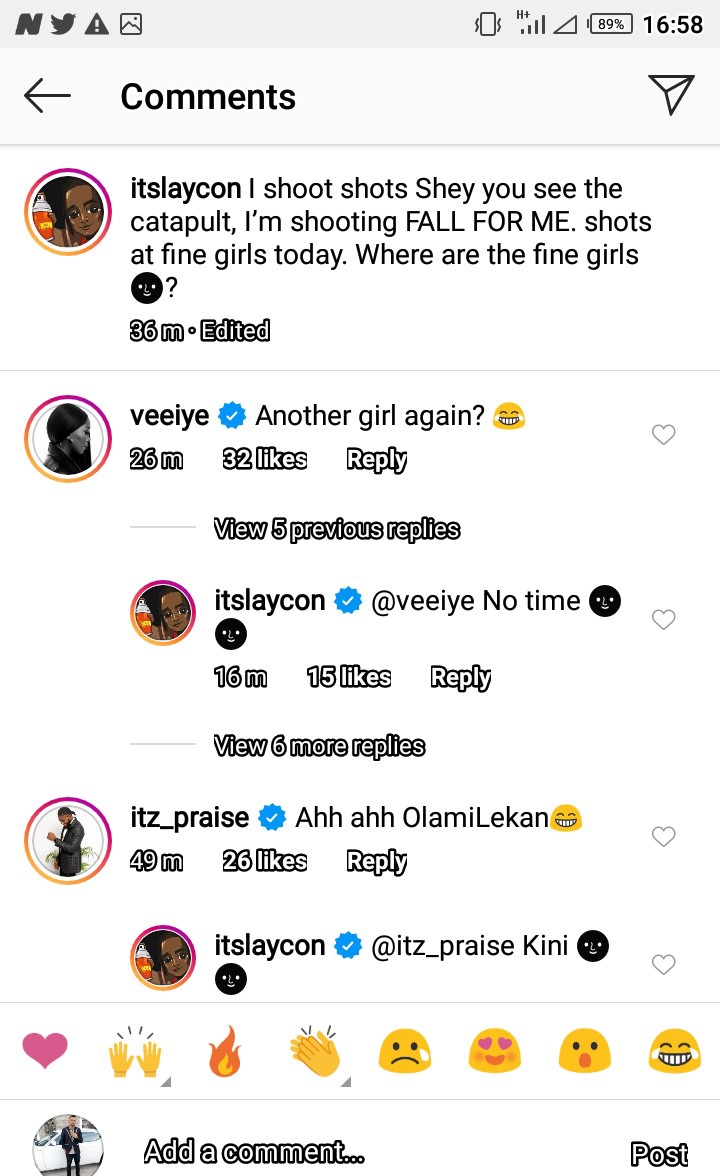 Content created and supplied by: godwinfrendy (via Opera News )