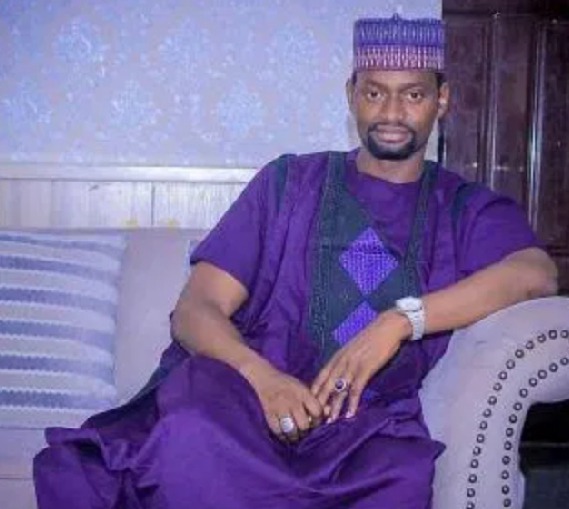 The long-time producer of the long-running 'Izzar So' program, Lawan Ahmad, has announced that his company has stopped abandoning the film hijackers, saying they now have to pay a premium.
Some downloaders download the movie from YouTube and sell it to people without paying Lawan Ahmad.
Lawan, a subsidiary of Bakori Entertainment, uploads the film to its YouTube channel, Bakori TV, and viewers post to the dowloading team.
Film magazine recently told you how downloaders download a movie from YouTube to a computer and send it to people's phones for a fee, which in turn affects the business of the filmmakers because at least YouTube is not available. as they wish.
In an interview with Film Magazine on the issue, Lawan Ahmad, a well-known actor in Kannywood, loudly called on the directors of his film without his consent to stop.
He said instead, his company was fully prepared to prosecute any sitting thief who posted the film without permission before the authorities.
He told Film Magazine: "Looking at how people are using our skills without our permission, we have created a system that everyone who uploads a movie to the phone, the 'dowloading' team. , must follow the same procedures that we have come up with.
"Failure to comply with this order will result in us taking an unsolicited step, which in turn leads us to come up with a post-purchase order with some numbers and a receipt for the purchase.
"Anyone who buys it has the opportunity to send 13 'Izzar So' films, from 1st to 13th.
Commenting on their previous films that have been featured on YouTube, the senior producer said, "Anyone who posted the previous 'Izzar So' movie has been forgiven, but this time we will not Forgive anyone from the one we will be shining this week and the others who will follow.
"We are taking this step to bring the piracy back on track, so that they can get back on their feet.
"If we had said that whoever took our film, we would have left it to God, as a result of God's judgment because we do not want God's wrath, they would have been guilty.
We would rather tell them that if God had caught them, they would have come to understand." each other so that we can give them advice and develop a way for them to get this program easily so that they too can get a mouthful.
"Furthermore, Lawan Ahmad assured that they are still working on plans to further develop the film, so that the viewer will continue to follow it together and focus on religious teachings.
Content created and supplied by: Abdulmj (via Opera News )