Beautiful Nollywood Actress, Princess Chidinma popularly known as Princess Salt has been dragged by some of her fans on social media after she posted her new photos on Instagram.
The endowed Actress who is popular for banging her gorgeous body shape on social media was dragged by some fans after they discovered something untrue about her new photos. The young lady's açcount indicates that she's currently in Accra, Ghana while it's clearly obvious that the pictures she just posted were taken on the street of Nigeria.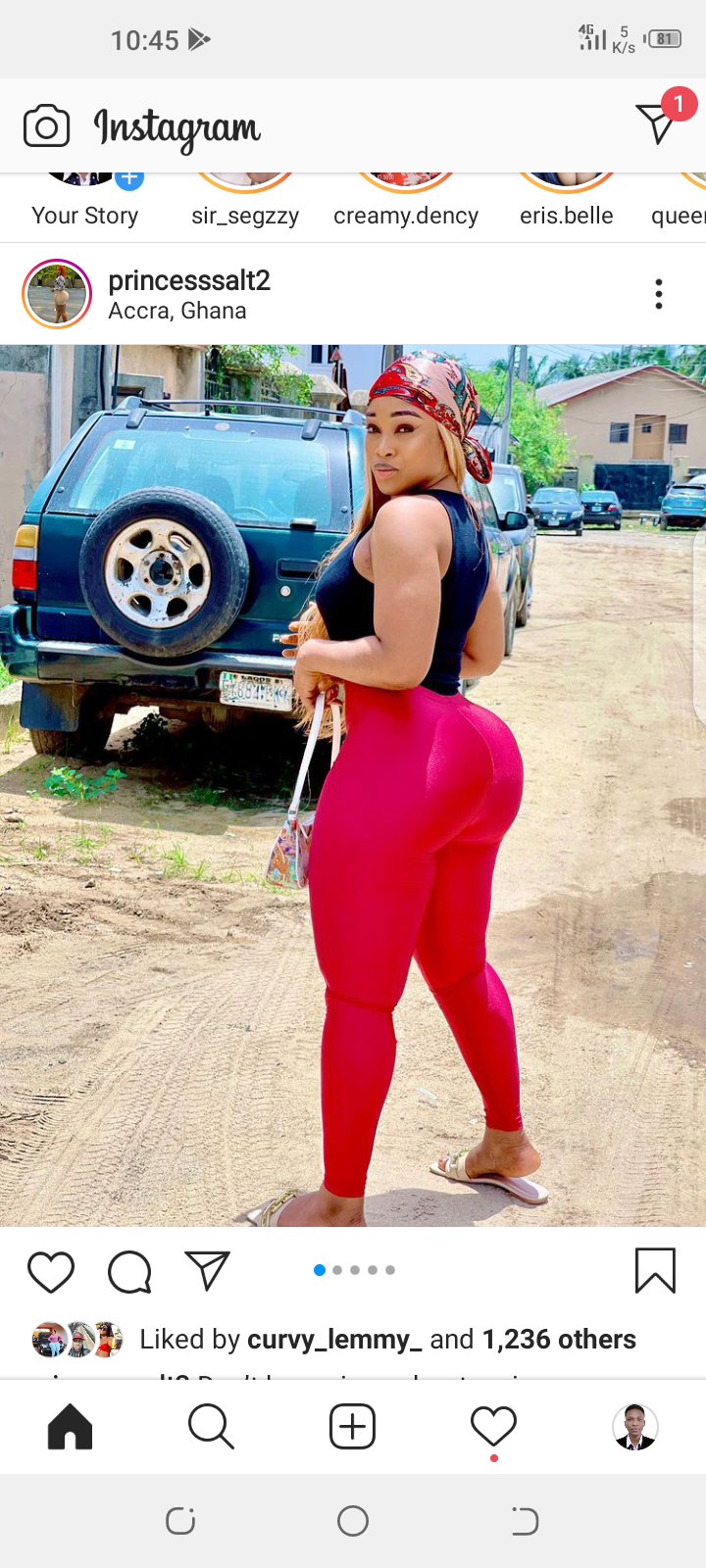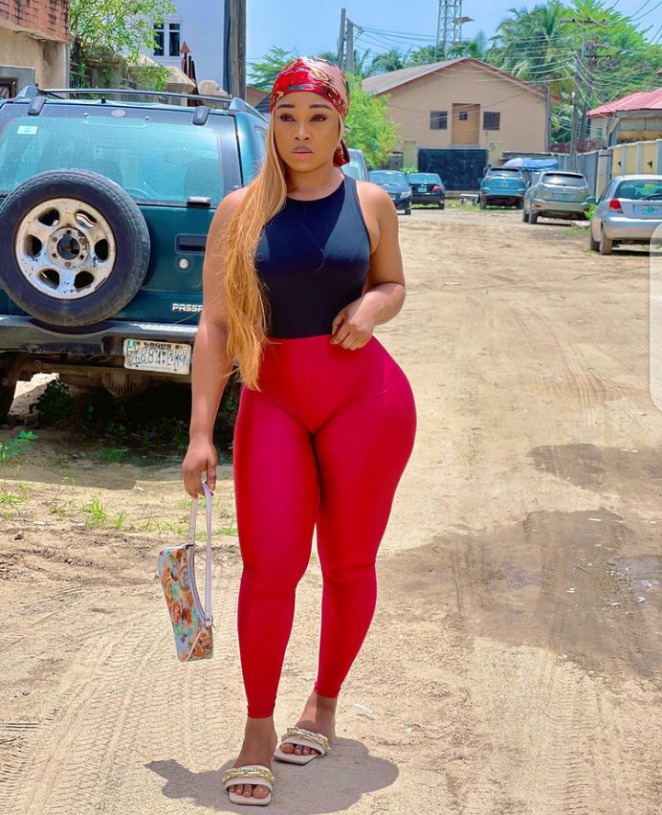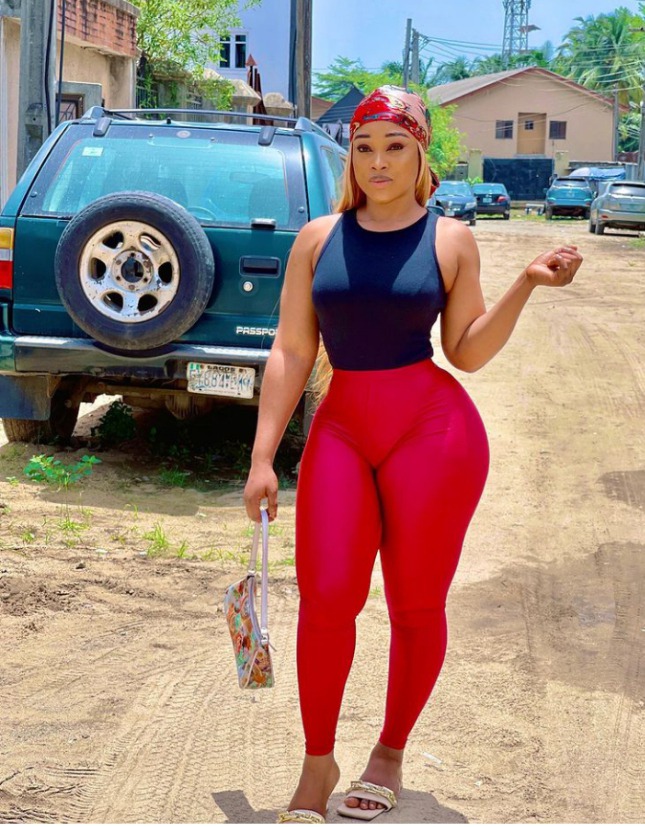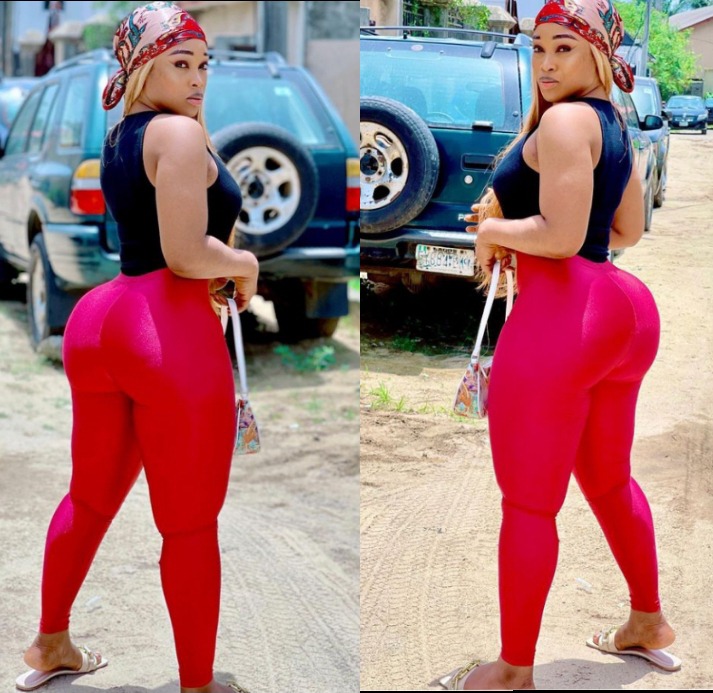 In the pictures, Princess Chidinma was seen posing stylishly for the camera behind an abandoned vehicle which carries Nigerian number plate but her account indicates she's currently in Accra in Ghana which makes it confusing. This was the reason why some fans took to the comments section and dragged her for not being truthful. Although, personally I don't think the actress deliberately did this but I believe it was a mistake which anyone could make.
Nonetheless, an Instagram user whose his account is identified as "Hot_ice" on Instagram reacted to the post said - "Look at the number plate of that car ma, is Nigeria ohh not Ghana, stop dey form big girl" the young man told the actress.
Another person reacted - "Accra Ghana but you are in Nigeria".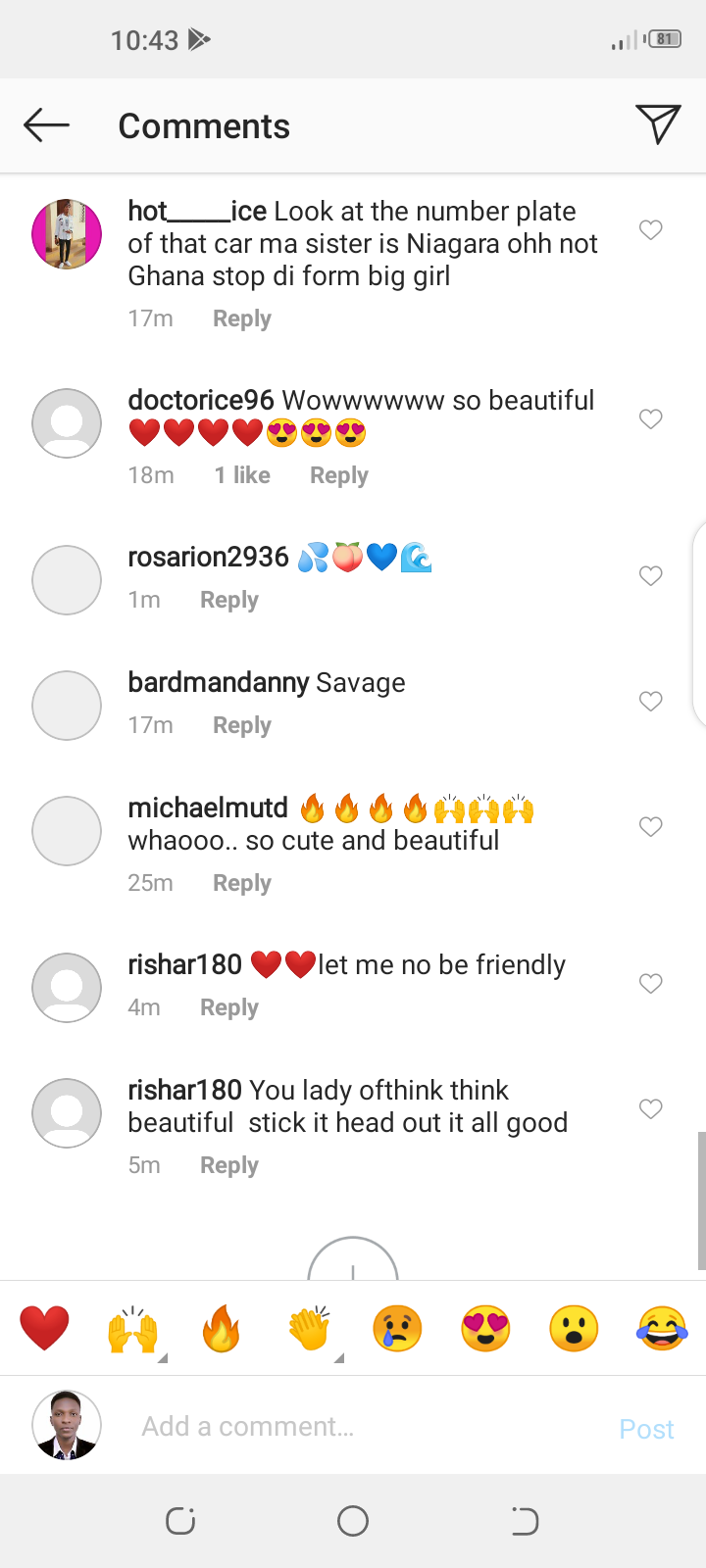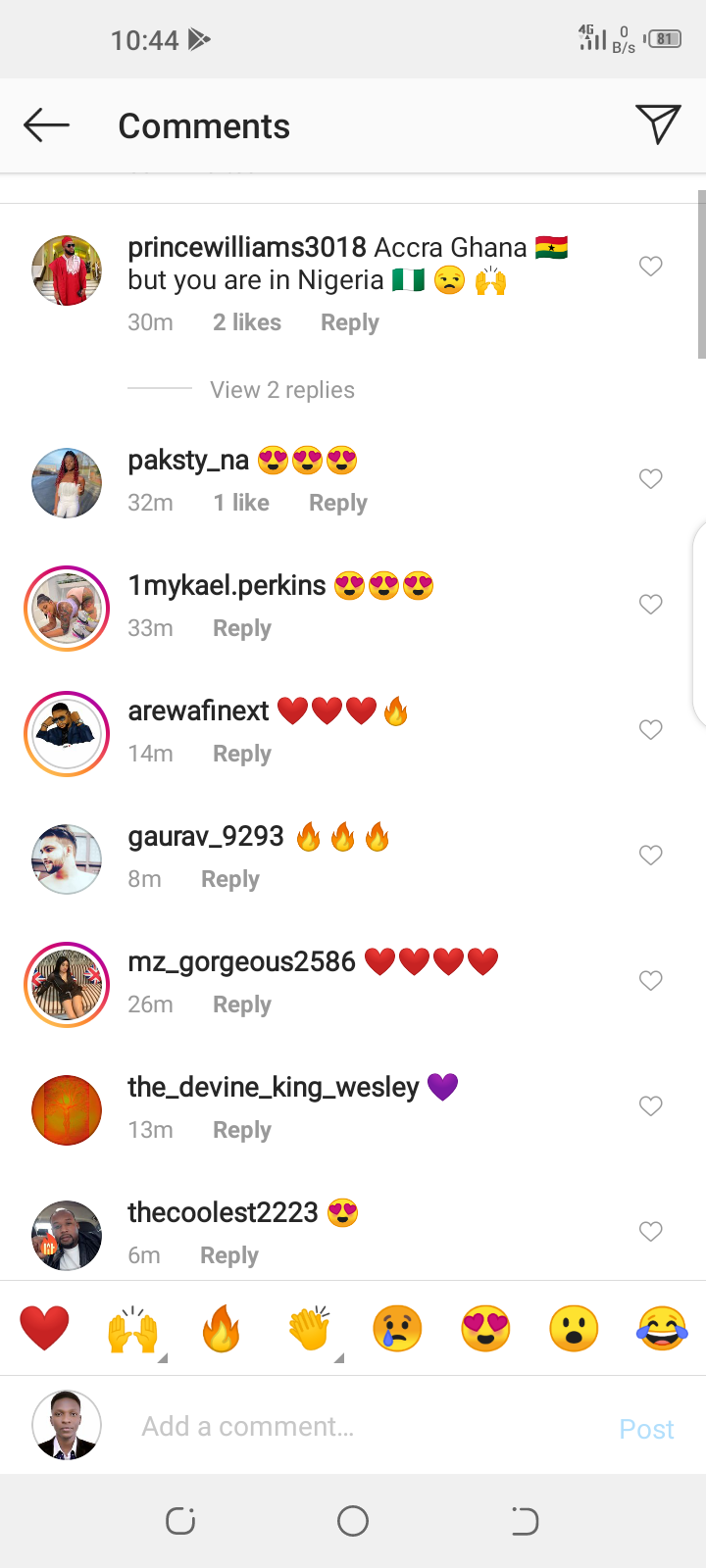 Now, what do you have to say about this? Do you also think the actress deliberately deceived people about her location or she forgot to change her location on account to Nigeria after she returned from Accra in Ghana? Leave have your take on this below and do not forget to like and share with others. Thanks!
Content created and supplied by: Herbax (via Opera News )