Laughter as they is the best medicine. It is advisable to always laugh as it improves one's health. Therefore here are some jokes that will make you laugh out loud.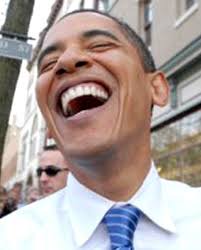 1. And that was how Akpos entered into JAMB examination hall with his phone. Waiting patiently for the message that contains the expo ( examination answers). He hasn't written anything,but was busy eating his biro. He waited till 10 minutes to the end of exam before the message (expo) he was waiting for came in. Smiling,he opened the message. Guess what he sees: "To Download "Ladi" (ABACHA) By Phyno and Olamide ft Lil Kesh, Reply 1 to 4900 for N50 only. (Powered by Mtn). Akpos fainted immediately.
2. Akpos the house help, entered Madam's roommate without knocking. MADAM : Akpos, this is wrong, what if I was naked and dressing up? AKPOS: That can never happen madam. MADAM: How can you be so sure? AKPOS: I always peep first and if you are naked,I'll just wait and watch until you have dressed up before I enter. Akpos is currently in the emergency room of a general hospital.
3. KWAME: Dude,why do you want to swallow a magnet? AKPOS: My wife says I'm not ATTRACTIVE again.
4. In an English class.... TEACHER: Akpos,if he is she, what will him be? AKPOS: Shim.
5. In a primary school class
TEACHER: Cynthia, stand up and tell us the opposite of man.
CYNTHIA: Woman
TEACHER: Good! Akpos, stand up and tell us the opposite of boy.
AKPOS: Woboy.
6. TEACHER: if 2x-6=4, what is x? Akpos: An alphabet!
7. In a biology class, the teacher asked the class a question. TEACHER: if we breath out Carbon - IV- Oxide. What do we breath in? SEUN: ( raises his hand and stands up) Carbon- IV- Inside.
8. Akpos went to the cinemas and bought a ticket five times, the cashier asked him." Please sir why are you buying the same ticket for the fifth time. "Akpos answered"Is it not that idiot at the gate that keeps tearing it!"
9. POLICEMAN : Sir,why did you set those vehicles on fire. AKPOS: Because my doctor said I should burn more "Car-lorries".
10. Akpos and his son were listening to a radio broadcast. Eventually, the son looked at his dad and said, "Papa! These people are making a very big mistake. "Akpos asked him,"Son, what is the matter?" His son replied," When Mr Obi died,they announced 'OBITUARY' and now Mr Okoro is dead but they still announced obituary again instead of "OKOROTUARY".
11. TEACHER: Akpos, what sort of nutrient do we get from eating beans? AKPOS: Tear - gas sir.
12 AKPOS: Mum, when I grow up,I will marry a woman who is much prettier than you are. MUM: That was what your father said to his mum,but he ended up marrying a baboon.
I am sure you enjoyed reading these jokes. Let me know in the comments section below which of them was the funniest among them. Please do not forget to like and share this post.
Content created and supplied by: Donbalon (via Opera News )